Warmer start of November? AO+ expected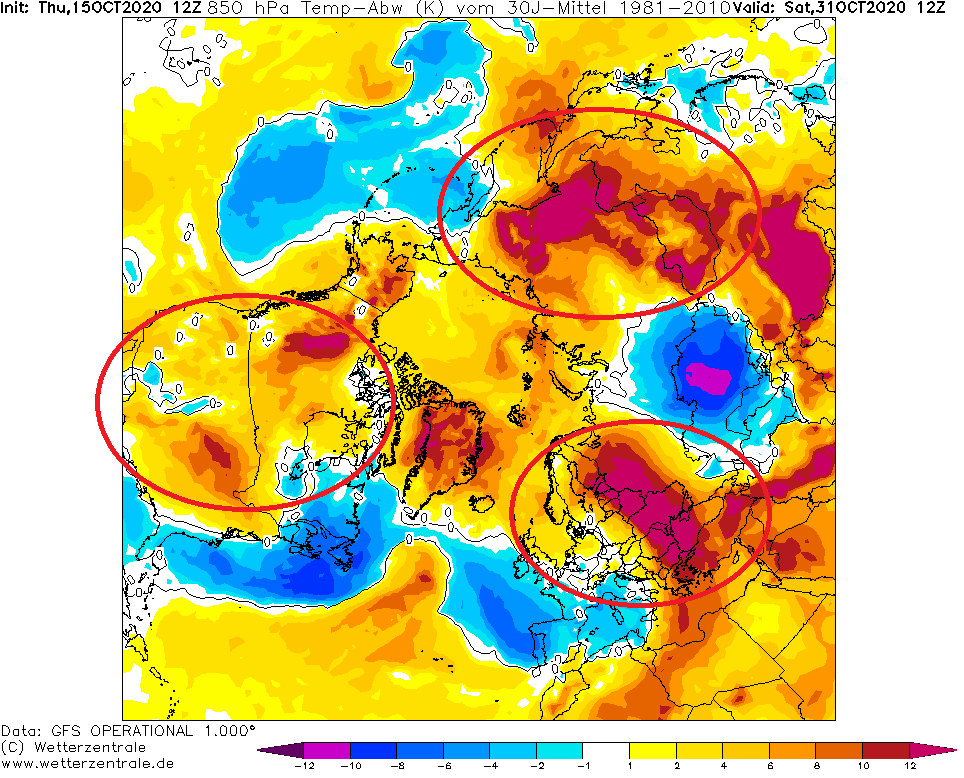 While in the USA and Canada, extremely cold weather until the end of October 2020 is expected and 3rd October decade in Europe is still very complicated to forecast, arising of AO and NAO index at the end of October should indicate, that the beginning of November 2020 should be warm, with possible late Indian summer in large parts of continents in Northern Hemisphere.
Positive phase of Arctic Oscillation means, that subtropical high pressure will start shifting to the northern areas, and will strengthens, while Icelandic and Aleutian pressure low will be pushed into northern latitudes and will be deeper.
Positive phase of North Atlantic Oscillation means, that weather will have the same behavior such is expected overall in Northern Hemisphere, in Euro-Atlantic sector, too, with gradual shift of Azores high pressure systems over Europe from the southwest, but worsening of weather in Scandinavia, with rain, snow, but higher temperatures.
Azorean high over Mediterranean is in winter months paradoxically linked with colder conditions thanks to anticyclonic clear nights, but days should be in the second half of autumn warm, yet, with possible last periods of summer days in Spain, Italy, Croatia or Greece. Mornings however should be cold, mainly on the front sides of pressure highs.
In the USA and Canada, period of late Indian summer is possible thanks to AO+, with pushed Aleutian low systems and throughs over northern parts of continent. In Midwest and Northeast, last summer days (over +25°C) or least days with maximum temperatures over +20°C are possible in this circulation, in Great Lakes area in Canada more than +20°C should be measured.
Situation with Californian wildfires should be worsening thanks to stronger subtropical Hawaii high.
Problematic should be Atlantic and Central Asia – strong hurricane activity should sustain colder Arctic air in lower latitudes in region at first (cold air from the USA and the Europe should shift eastward over the Atlantic and Central Asia). In these regions should be response to changed circulation delayed.
Maybe, this long-term forecast is slightly speculative, but after long and severe coldwaves, sunny start of November should bring more happiness such rainy, snowy and windy autumn weather, with better chance to practice autumn outdoor activities and last preparations to incoming winter.
Infographics: NOAA, wetterzentrale.de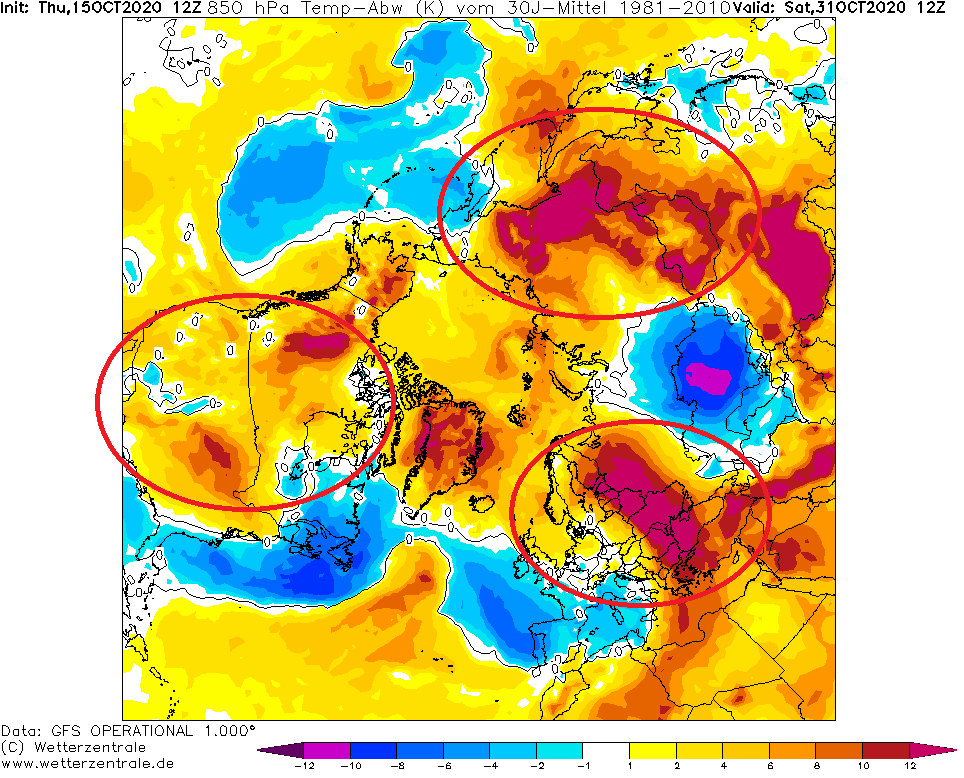 Read more: