Tuesday´s morning surprised in populated regions within Ogimet database with relative warmer morning In Europe (such as a Monday´s morning), with temperatures around +3/+4°C in the coldest stations from Spain and France to the Carpathians.
In frost basins and valleys outside of database, however, temperatures could dropped lower than 0°C with regular frosts.
During clear and calm night, near temperatures +3/+4°C in 2 metres, ground frosts are more possibly than not.
The coldest morning within lower areas has reported Nevers, France, +2,9°C (180 MASL), Elseborn, Belgium, +3,0°C (564 MASL), Bamberg, Germany, +3,1°C (240 MASL), Karlovy Vary, Czechia, +3,4°C (603 MASL), Zakopane, Poland, +3,9°C (857 MASL) and Poprad-Tatry, Slovakia, +4,2°C (694 MASL). In Mollina de Aragin, Spain has been only +2,7°C but station is situated in higher altitude than 1000 MASL (1056 MASL).
Next ground frosts are possible in British Isles, northern France, Benelux, northern Germany, Denmark, Spain and Scandinavia on Thursday + Czechia, Poland and Slovakia on Friday.
Then, extremely hot, but shorter heatwave will arrive above Europe /https://mkweather.com/2020/09/07/paris-35c-95f-london-30c-86f-on-monday//. However, after heatwave, first frost and maybe snowing could surprise parts of continental Europe (the theme of the next article).
High pressure system over Europe with colder and dry air has brought ground frosts to some basins and valleys in Europe on Monday and Tuesday 7.-8. September 2020 /wxcharts.com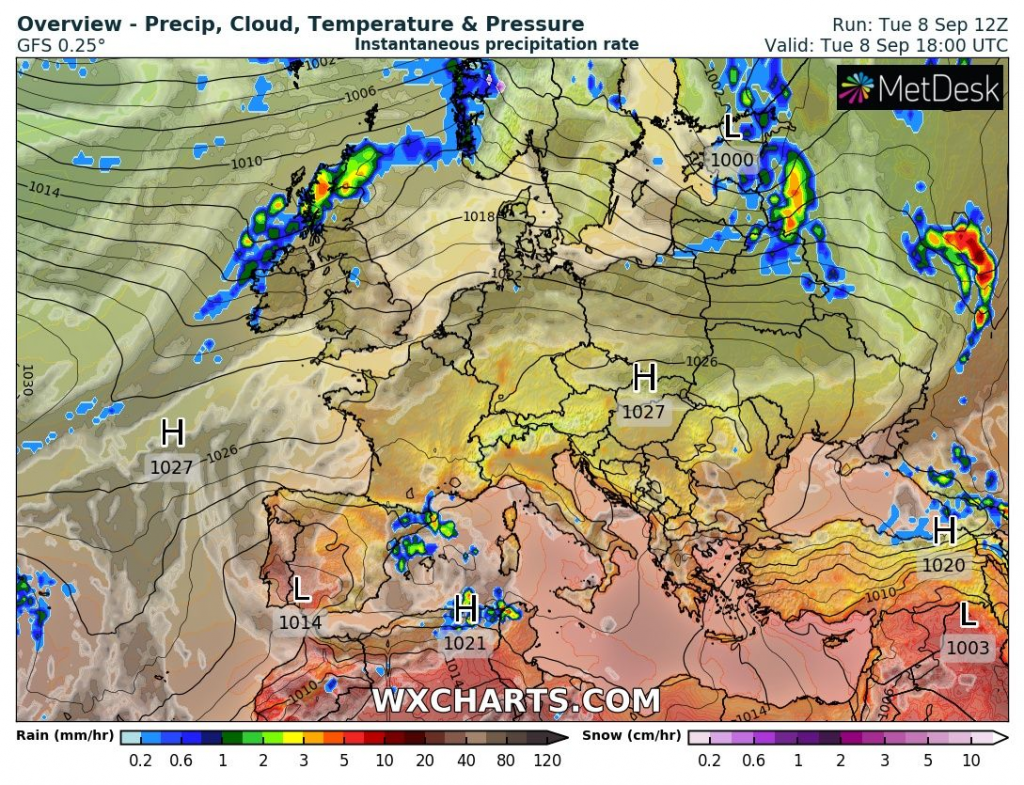 T850 hPa anomaly over Europe in Tuesday´s morning /wetterzentale.de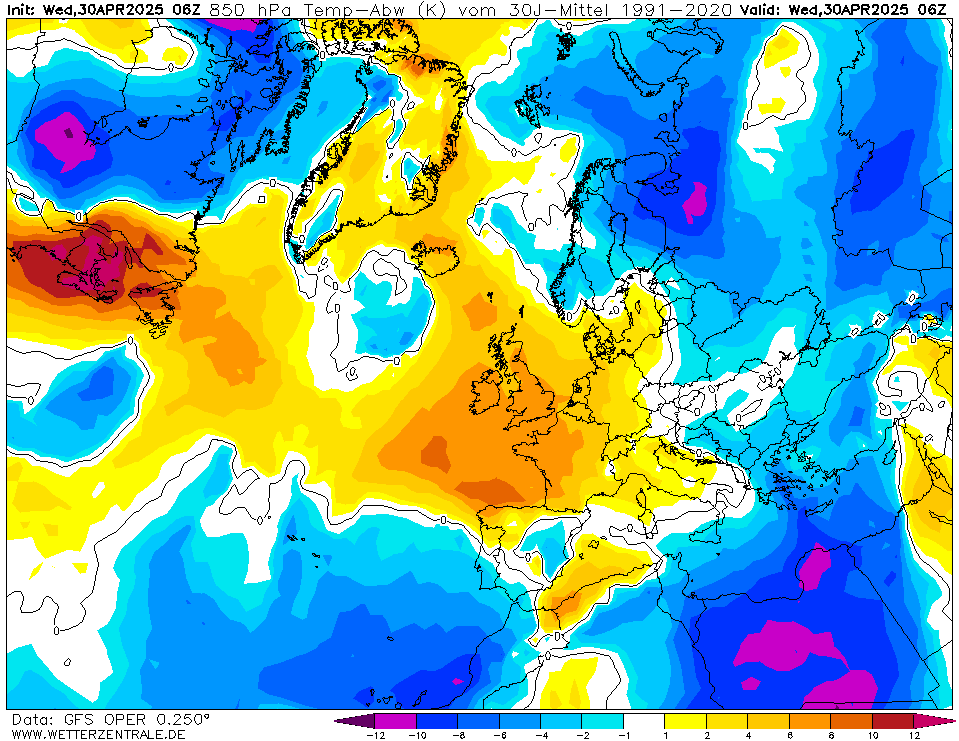 T2m anomaly over Europe in Tuesday´s, Thursday´s and Friday´s morning /wxcharts.com: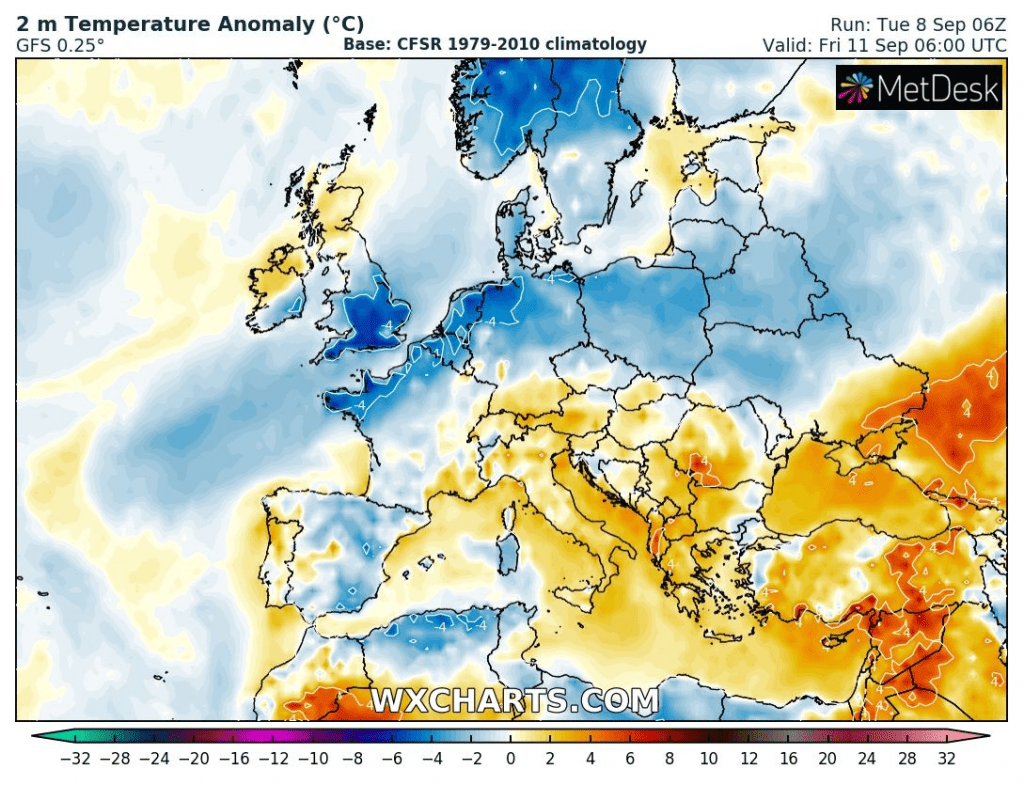 Read more:
(Visited 58 times, 1 visits today)