2 faces of Africa we can see on Monday, 17. August 2020.
While in the North summer 2020 in on his peak, with maximum temperatures up to +50,2°C (122°F) in Gabes, Tunisia (5°C below African record from Tunisia, 1931), in the South Africa big Antarctic coldwave with wind, snow and freezing temperatures in ongoing.
Tunisia is currently a country with the highest positive temperature in 850 hPa anomaly in Africa, up to +8°C.
On the contrary, over parts of South Africa, T850hPa and 2m temperature anomalies reach -20°C. This Antarctic cold blast brings strong frosts and snow. South Africa has experienced with the lowest temperature of winter 2020, -14,6°C (6°F) in Buffelsfontein Farm, in Monday´s morning.
On mountains and more rarely in lower areas, snowing is excepting during Monday and Tuesday in this air mass.
A big coldwaves are excepting parts of South America and Australia, too. Hotter than over Sahara is in Death Valley and in Persian Gulf.
Documentation of African extremes from ogimet.com and wxcharts.com: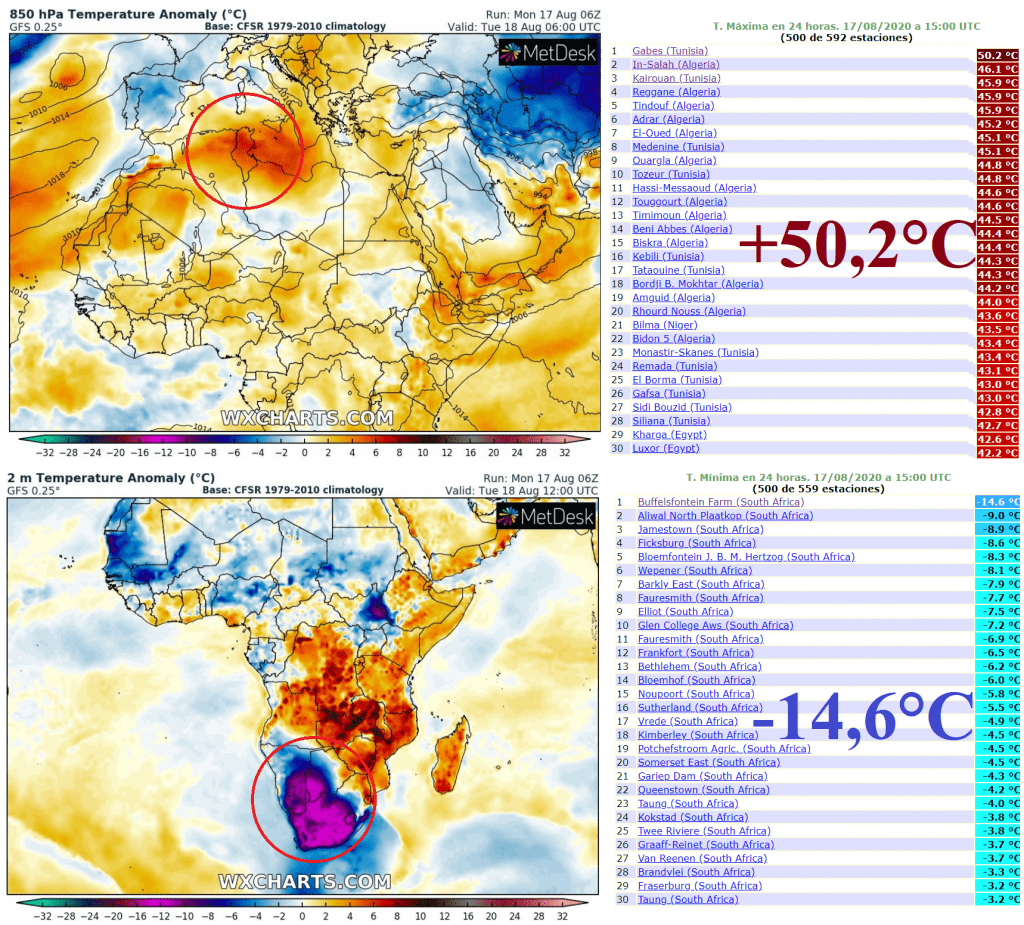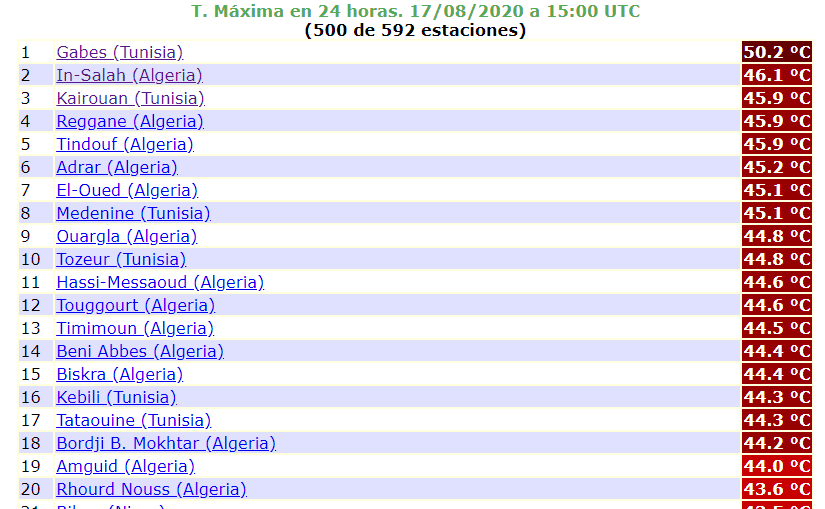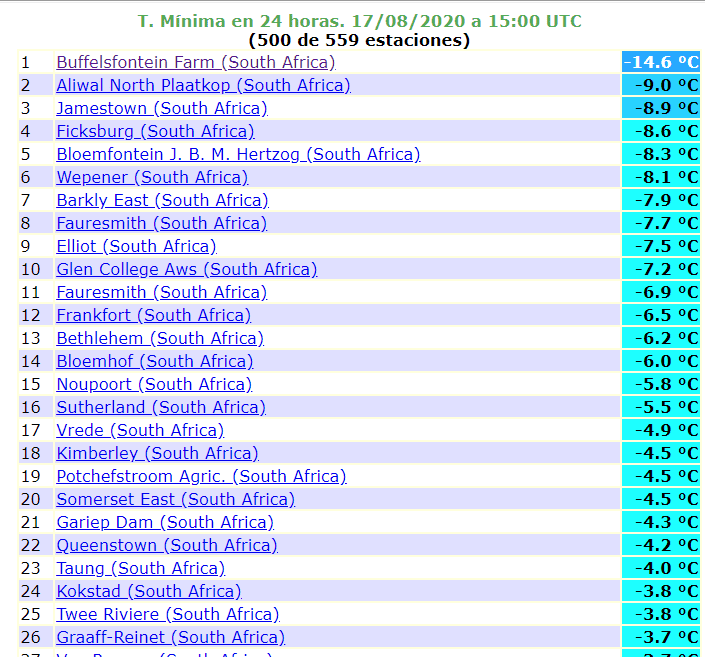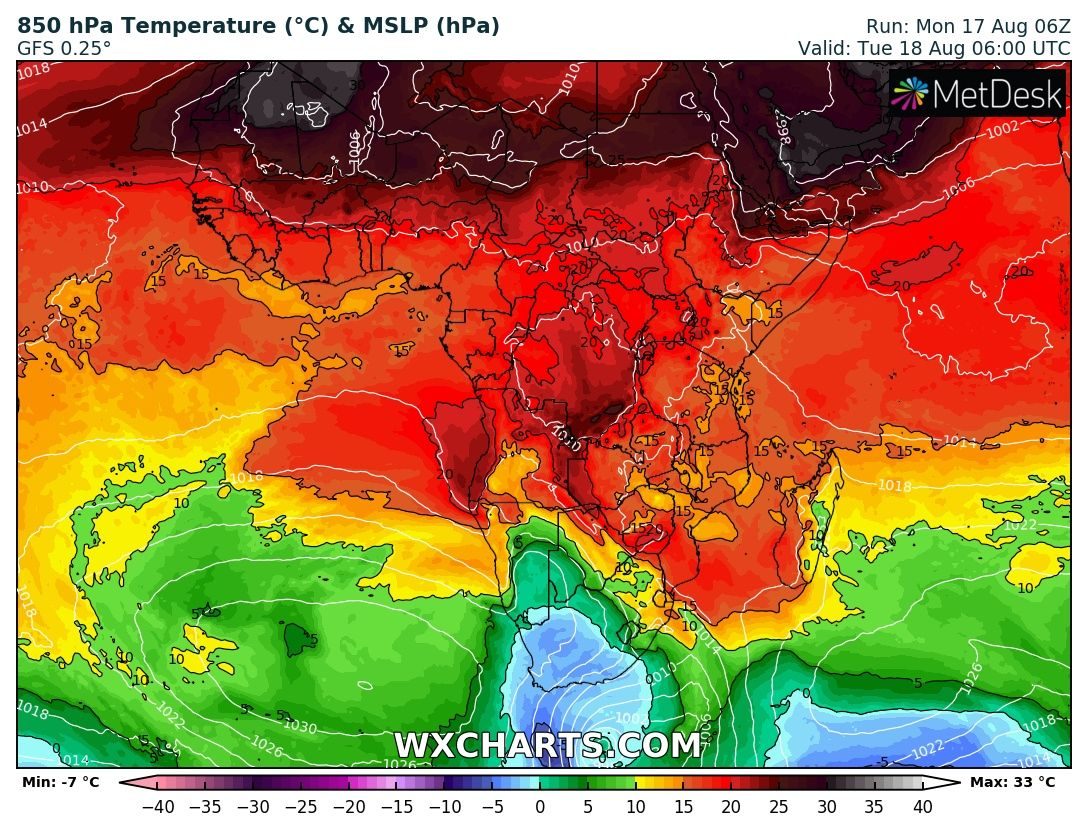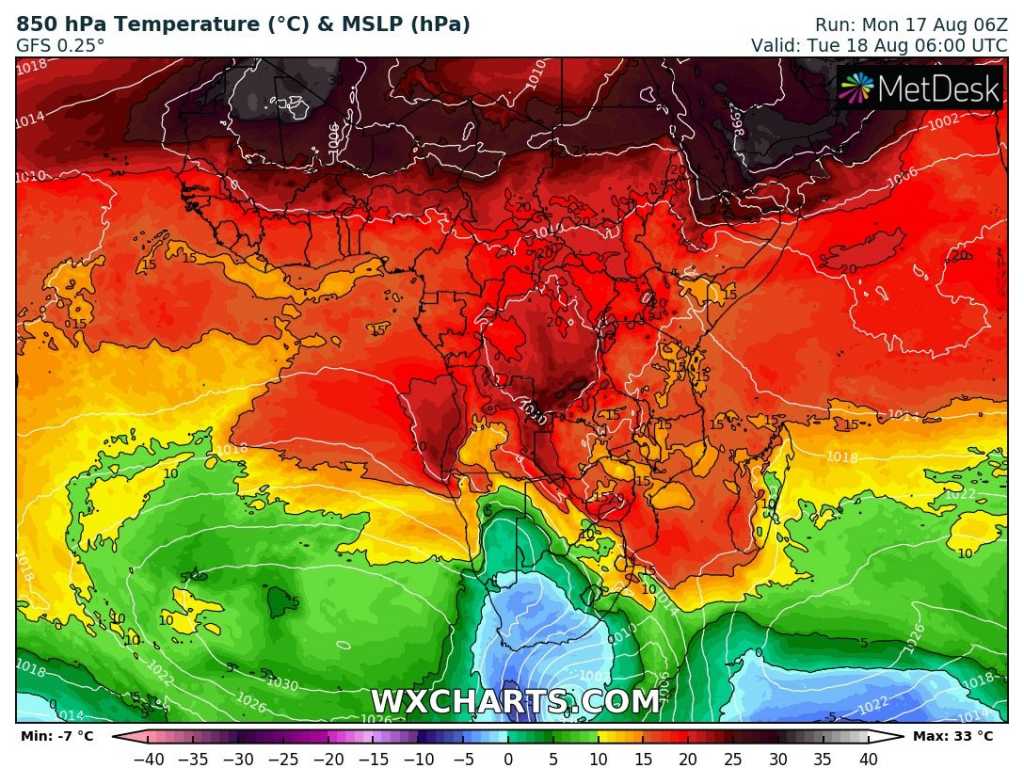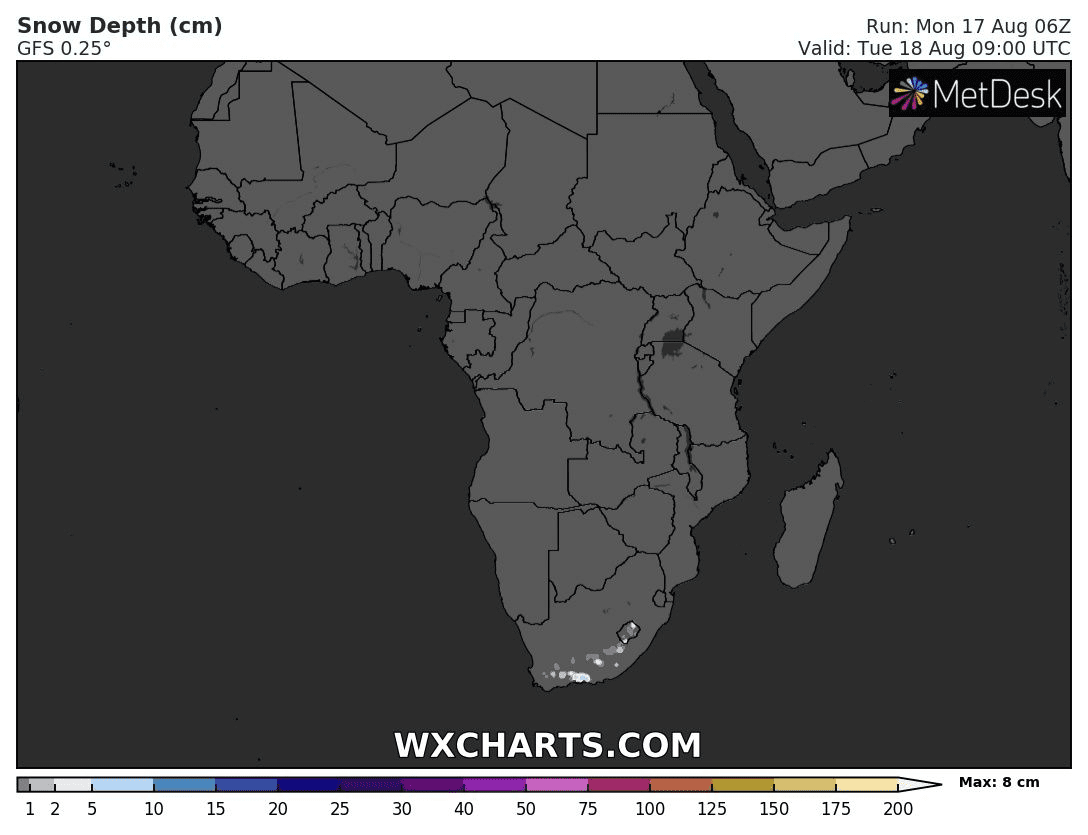 Read more:
(Visited 73 times, 1 visits today)