Record-breaking day is ahead of the UK - temperatures in cold air up to -2°C in 850 hPa could dropped up to -3°C in Scotland. Moreover, day will be so extremely cold, that meteorologists from Met Office expects maximum temperature lower than +9,1°C (record from Cromdale, Scotland, 2011, electroverse.net) in Scotland.
Northern and western parts of England and Wales are expecting minimum temperatures up to +2/+3°C and ground frosts and daily maximum temperature in London won´t be higher than +16°C.
Powerful cold blast hits Ireland, France, Spain and Portugal too, with regional temperaure anomalies from long-term average in northern Spain more than -8°C.
It will be the coldest Bank Holiday weekend from 1971 in the UK.
On the other hand, eastern and southeastern part of Europe are reporting extreme heatwave /https://mkweather.com/2020/08/29/12c-above-average-the-strongest-heatwave-is-starting-in-balkan-eastern-europe-turkey-on-saturday-turkey-442c-cyprus-402c-greece-380c-romania-372c-albania// and central parts bothers severe storms /https://mkweather.com/2020/08/29/extreme-storms-expands-in-europe-and-hit-sk-cz-pl-hu-hr-si-after-it-au-su-ge-and-fr-italy-8-cm-hails-switzerland-250-mm-48-hours-and-floods//.
Next coldwave hits British Isles after Wednesday in second half of the coming week, after next windstorm linked with arrival ex-hurricane Laura to Europe /https://mkweather.com/2020/08/29/ex-hurricane-laura-comes-to-europe-on-wednesday-next-windstorm//.
Infographics - expected temperature anomalies, pressure/precipitation situation (its not Azores but Greenland high!) and expected minimum and maximum temperatures over the territory on Sunday: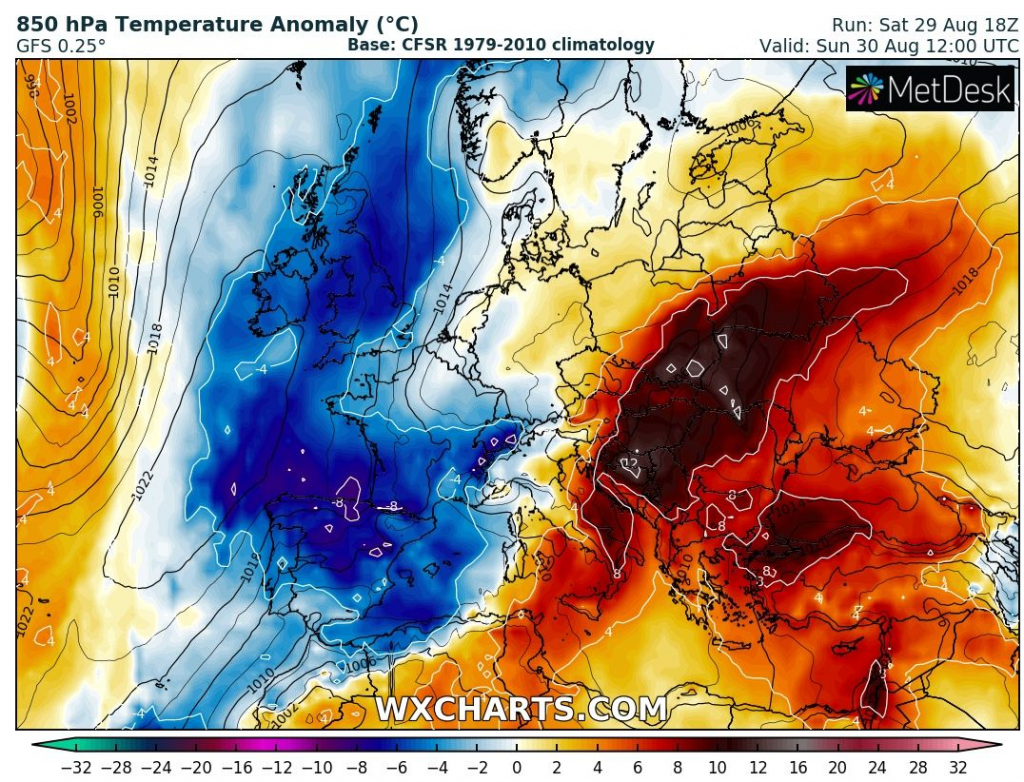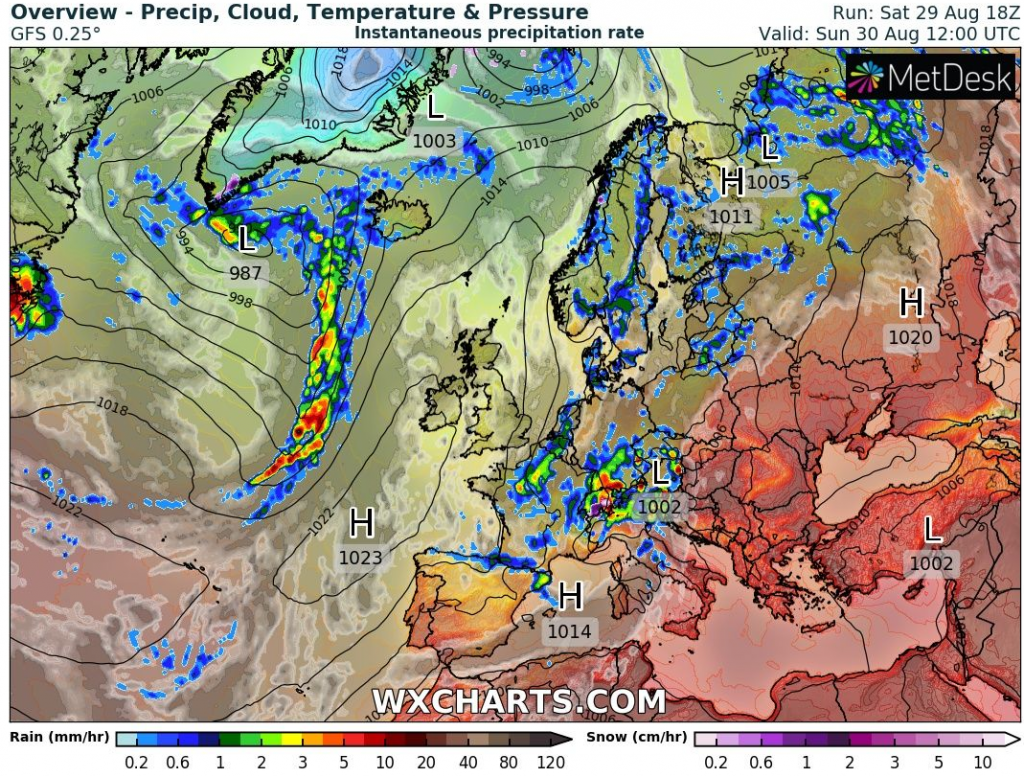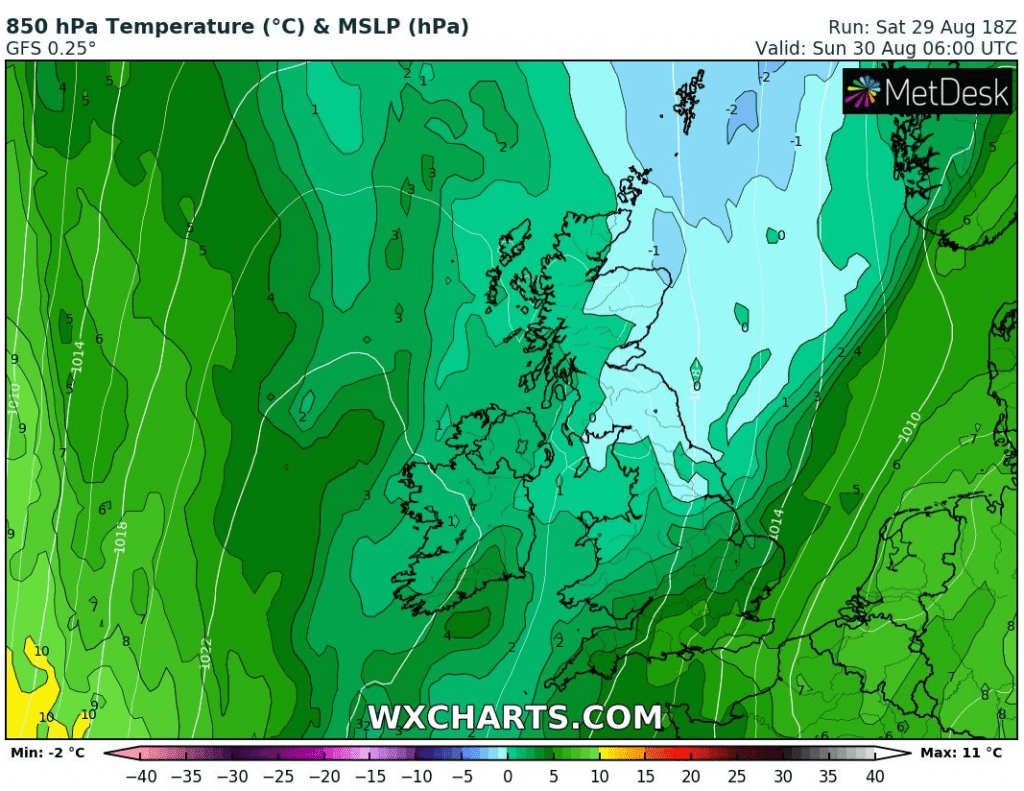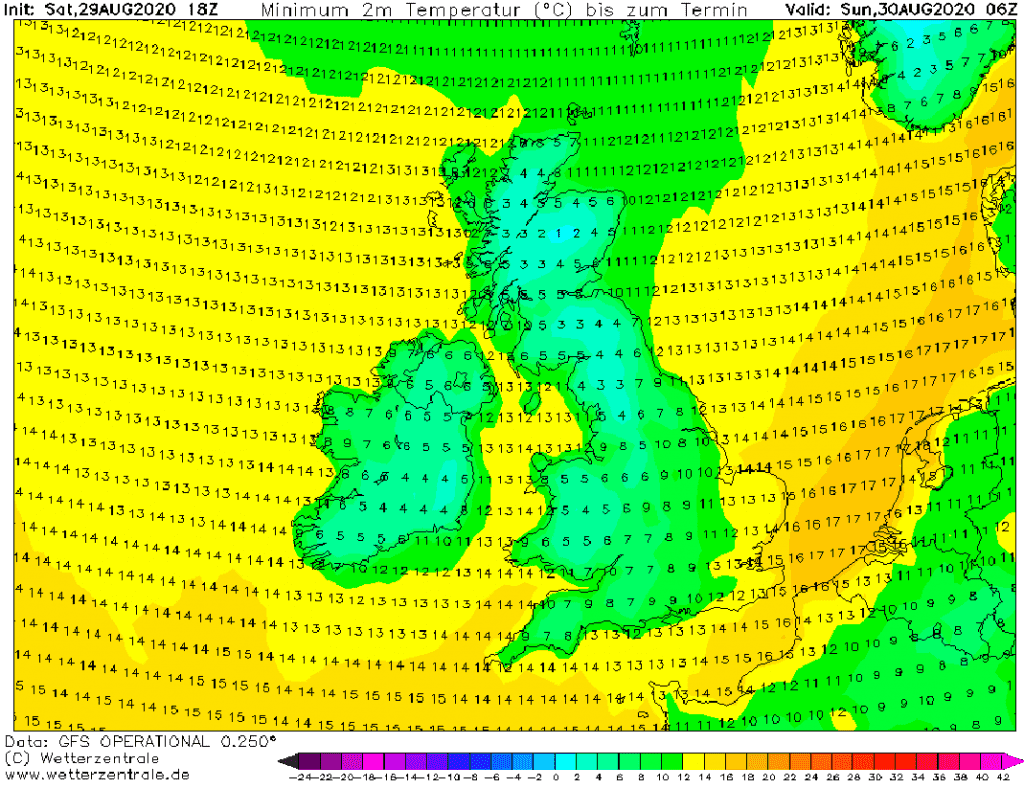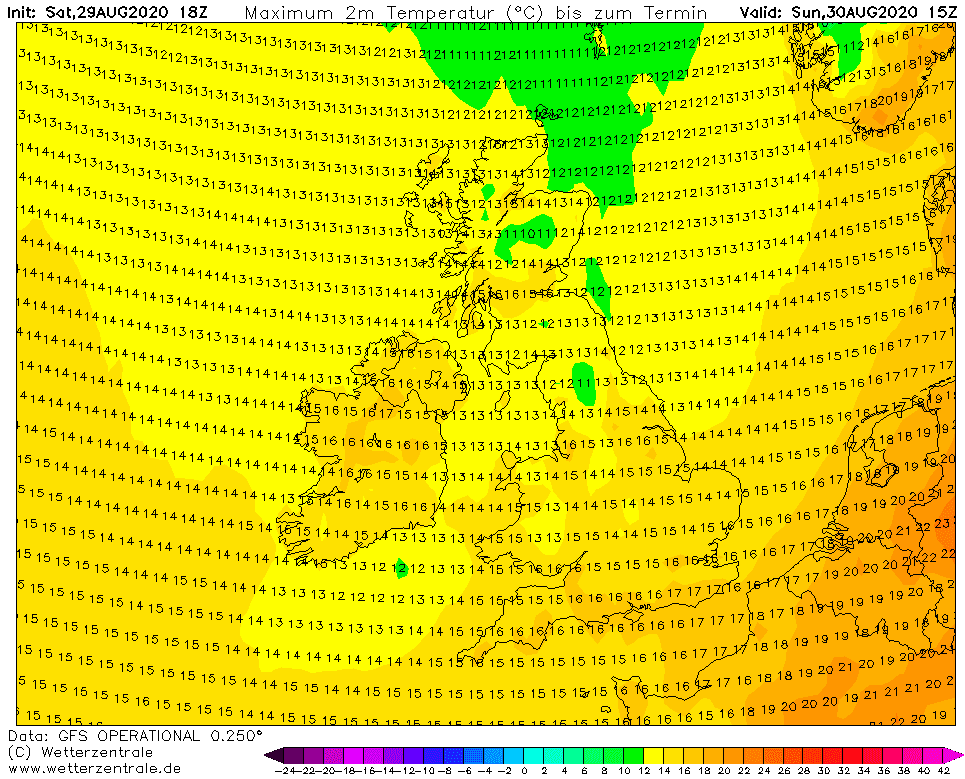 Read more:
(Visited 28 times, 1 visits today)