NOAA Winter 2020/2021 forecast for the USA is very similar such as Mkweather Winter 2020/2021 Final Outlook, part USA (and Canada) /https://mkweather.com/2020/11/24/winter-forecast-2020-2021-final-outlook//.
Precipitation patterns in the USA during La nina are subject of our article from this workweek /https://mkweather.com/2020/11/26/top-20-la-nina-winter-precipitation-patterns-since-1950-in-the-usa-noaa// and now we should look at temperature patterns and official winter outlook.
Only 4 from 20 years with La nina since 1950 have had positive temperature anomalies across almost the whole territory of the USA.
Temeprature scheme for the USA during La nina is simple - very warm (and dry) south and cold (and snowy) north.
Patterns described in previous articles and mainly division into colder northern states and very warm south and partly east we should see in official NOAA temperature outlook for Winter 2020/2021, too.
Precipitation patterns will be very similar and simple - with snowy (and rainy) north and very dry south, with continuing drought in western half of the USA.
Probably the most interesting anomaly should be a lot of precipitation and mainly possible blizzards in Great Lake region and Midwest.
In Alaska, south and east will be colder and drier and north and west in contrary, warmer and wetter.
Mkweather forecast for Christmas 2020 for the USA and Canada will be published around 6.-8. December 2020 on our homepage.
Infographics: NOAA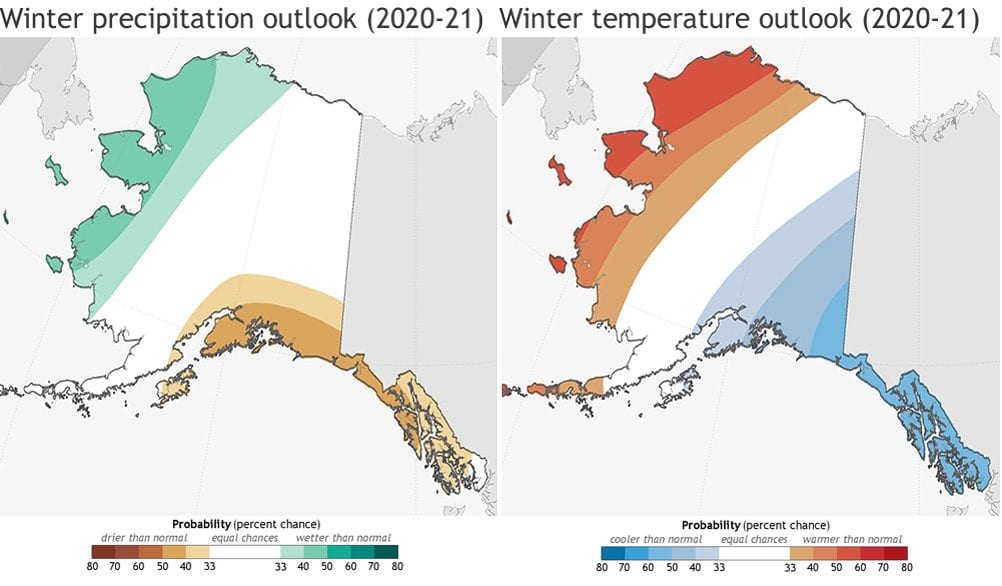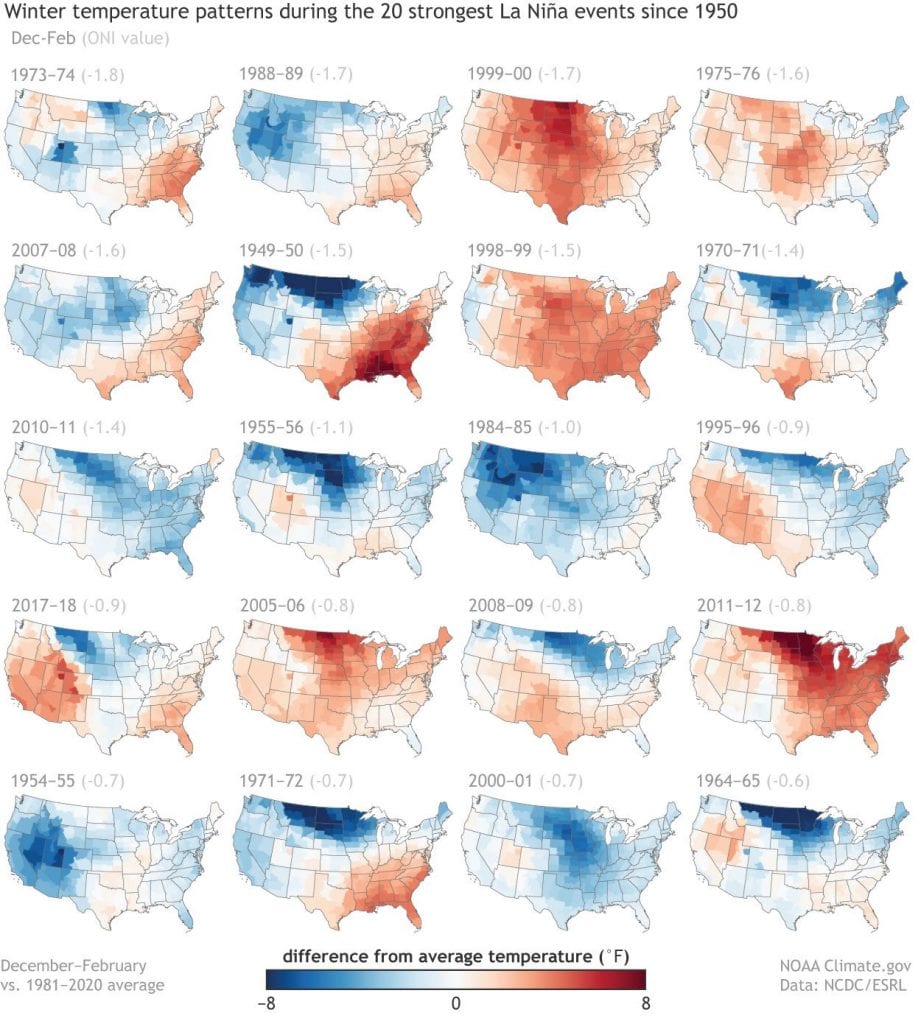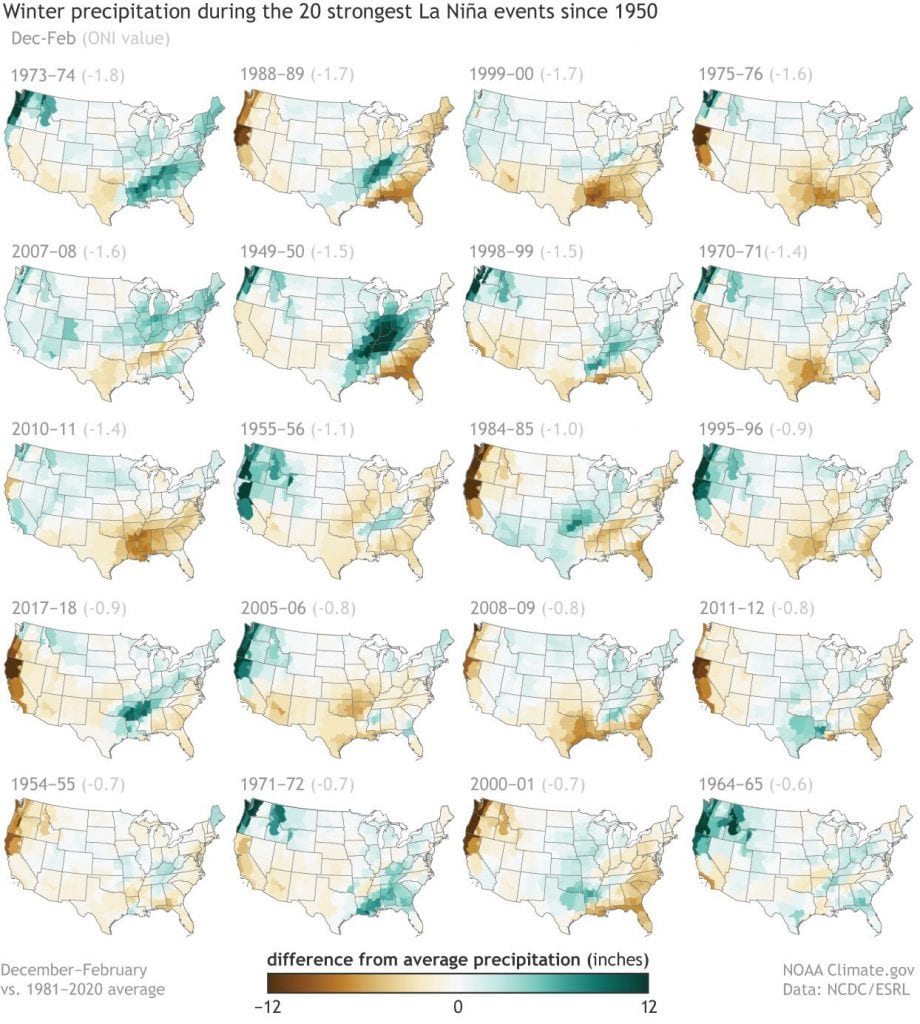 Read more:
(Visited 55 times, 1 visits today)