There are available an update of Weather Regime frequency forecast for Europe from ECMWF and we should look at possibilites for the most warmest periods during upcoming 6 weeks.
Besides that, the newest forecasts for upcoming workweek are extremely warm, with reaching more than +20°C in Central European countries during the last February 2021 days.
NAO+ phase such as predictor of very warm Spring weather is linked with anomalous Azores high above Europe, with predominant sunny and extremely warm conditions above large parts of continent.
Only Scotland, Scandinavia or northern Baltic region should be during NAO+ cloudy, rainy and with lower maximum temperatures thanks to stormtrack of Icelandic cylcone situated in the northern latitudes.
NAO+ peaks are expected already at the end of February 2021, but too around 15. and 30. March 2021, what should mean, temperatures up to +20°C in last February week, up to +23°C in the middle of March and the first summer days above +25°C at the end of March 2021!
In Mediterranean, temperatures already during "March heatwaves" should overcome +30°C.
However, we have warned before a return of possible extremely cold Siberian winter between 1.-12. March 2021 already /https://mkweather.com/2021/02/19/winter-comeback-in-the-first-march-2021-decade-scandinavia-40c-snow-showers-and-severe-frosts-in-continental-europe-2021-mk-spring//, therefore, before the next spring pleasure, one big return of the winter is still forecasted.
The second, but not so large winter blast should surprise around 20.-25. March, too, during the next possible crystallizing blocking situation.
Next workweek should suprise with temperatures above +20°C in Benelux and western Germany already on Monday, 22. February 2021 and until Friday, 26. February, temperatures above +20°C will shift above Hungary.
Infographics: ECMWF, wetterzentrale.de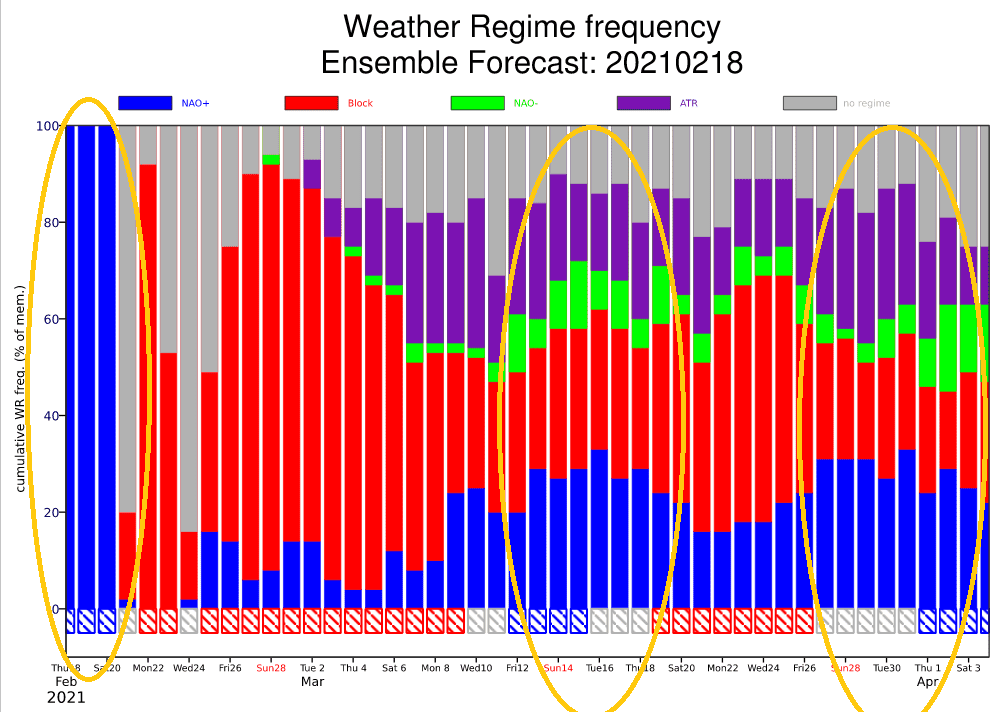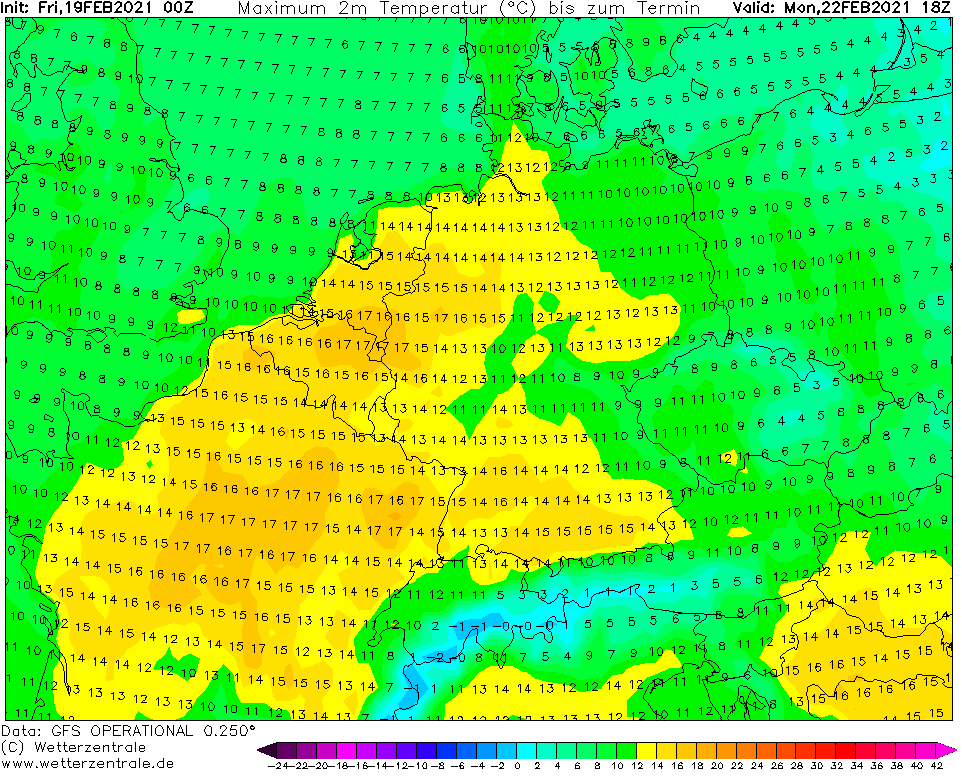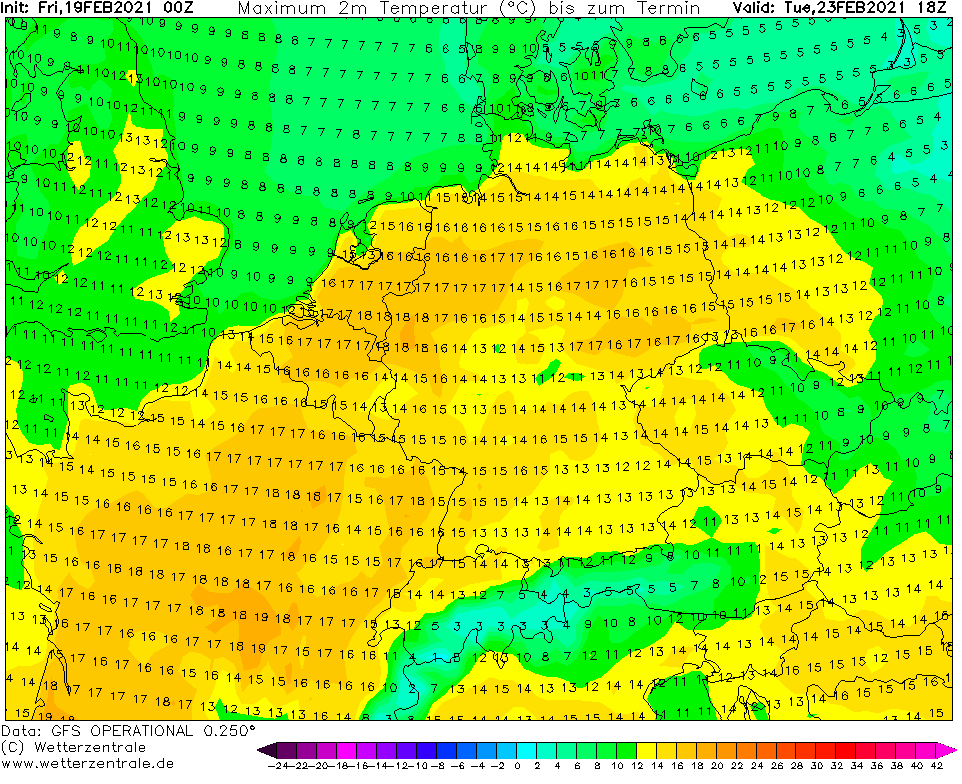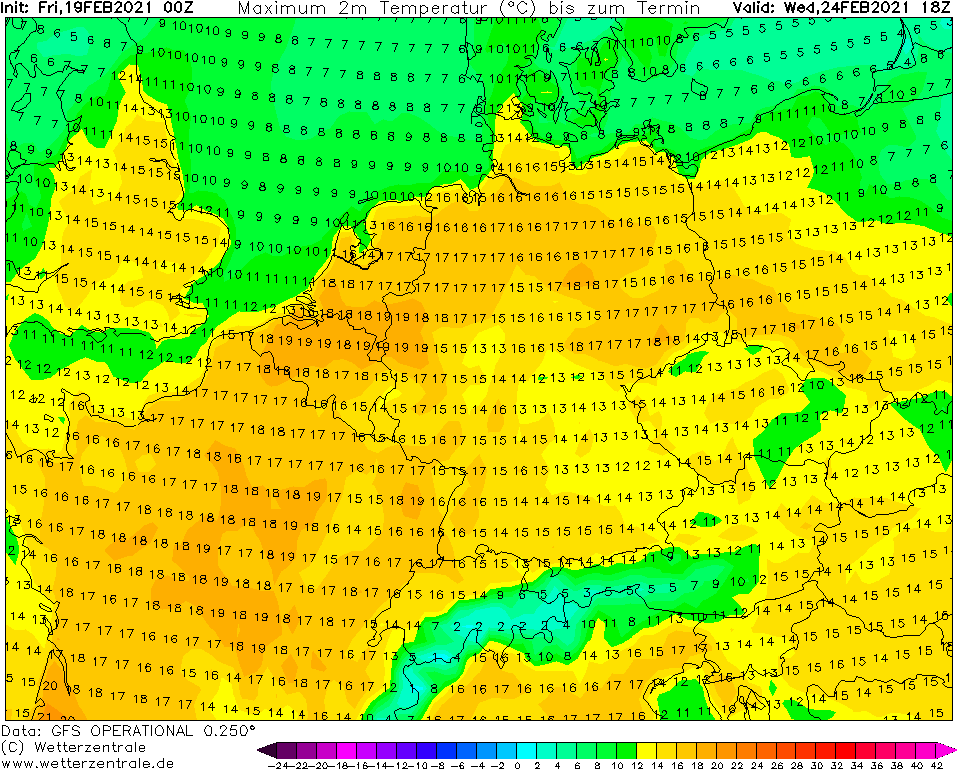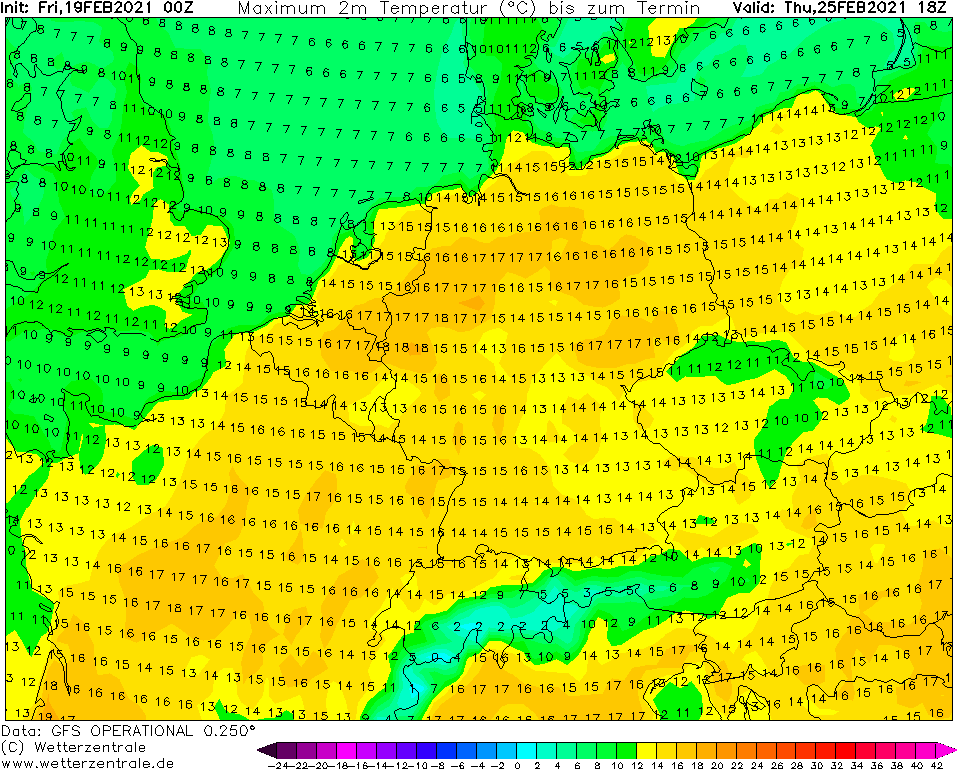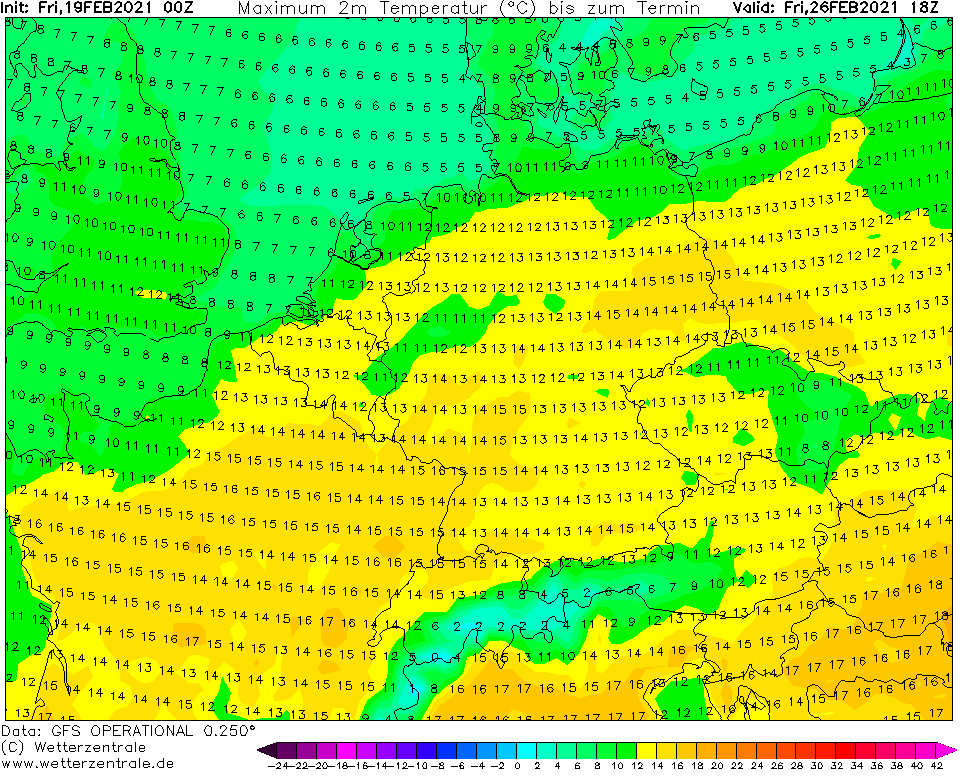 Read more:
(Visited 97 times, 1 visits today)