Although main run of GFS is relatively warmer, with -5°C in 850 hPa for parts of Central Europe, there are still possibilities of anomalous Siberian air comeback into Central Europe, with only -15/-20°C in 850 hPa, what means 5-10°C warmer weather such as during February 2021 extreme Siberian coldwave.
If last coldwave have brought frosts in Central Europe regionally below -30°C /a summary of measured temperatures across Europe during the last coldwave you will find here: https://mkweather.com/2021/02/19/johvi-estonia-301c-extreme-winter-shifted-above-baltic-region//, March 2021 coldwave in its coldest variants should bring -20/-25°C frosts, in its warmer variants only -10/-15°C frosts in basins, valleys and the coldest lowlands.
However, in Scandinavia, temperatures are still expected to reach extreme -40°C during the first March 2021 decade. Extreme winter is predicted for Baltic countries and Eastern Europe, too, but everything should in the next outputs of GFS easily change into severe winter conditions for parts of Central Europe and Balkan, too.
It appears, that while in Scandinavia, winter blast will be associated with heavy snowfall, in Central Europe, for now, many snow showers are at the beginning of the Spring 2021 expected.
Very warm and sunny spring weather should arrive after this last big winter attack of the season 2020/2021 come according to the newest materials after 12. March 2021, with possibility of warm weather almost until the end of the month.
ECMWF 6-week forecast with commentaries will be on Mkweather updated soon in the next series of articles.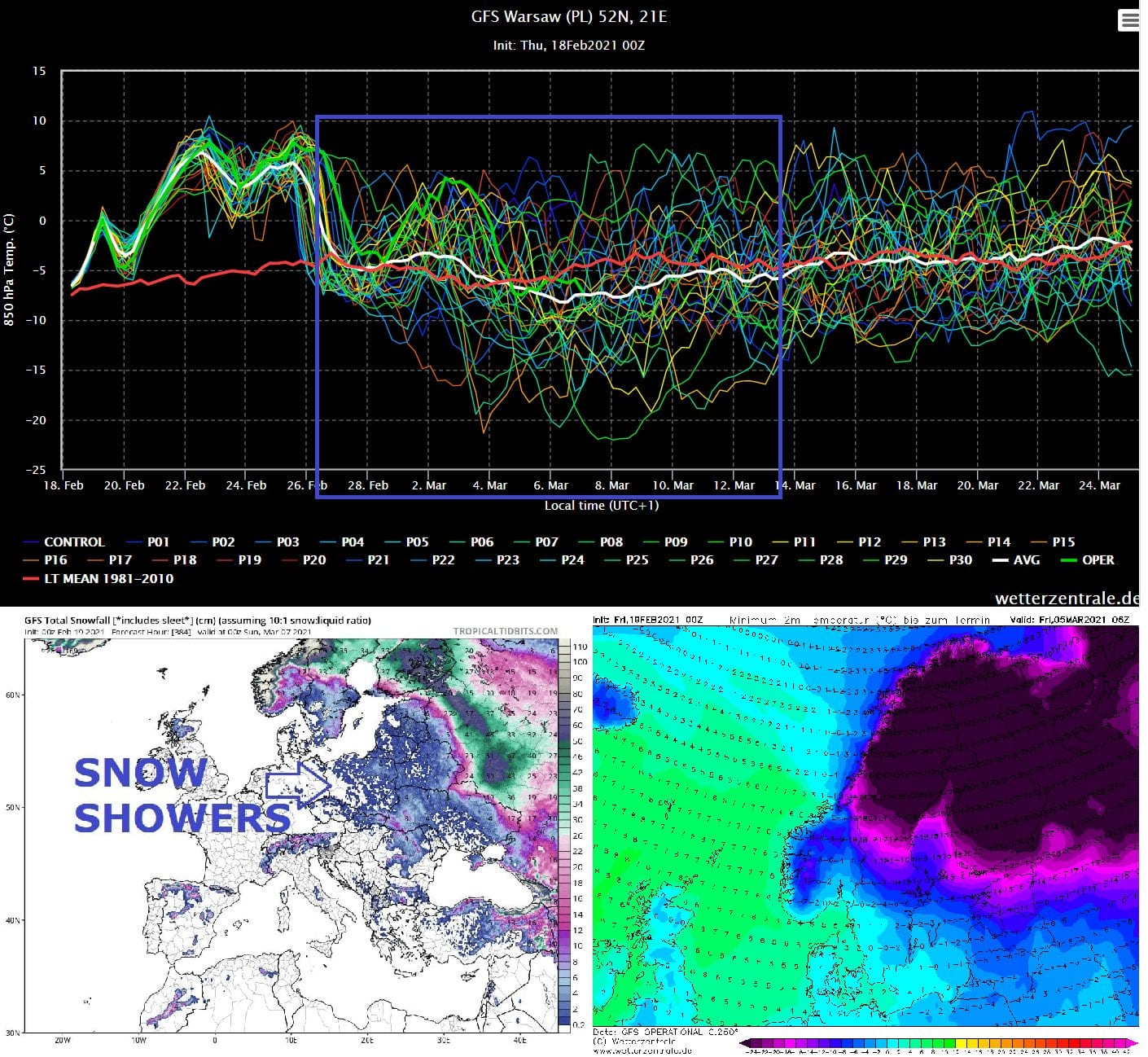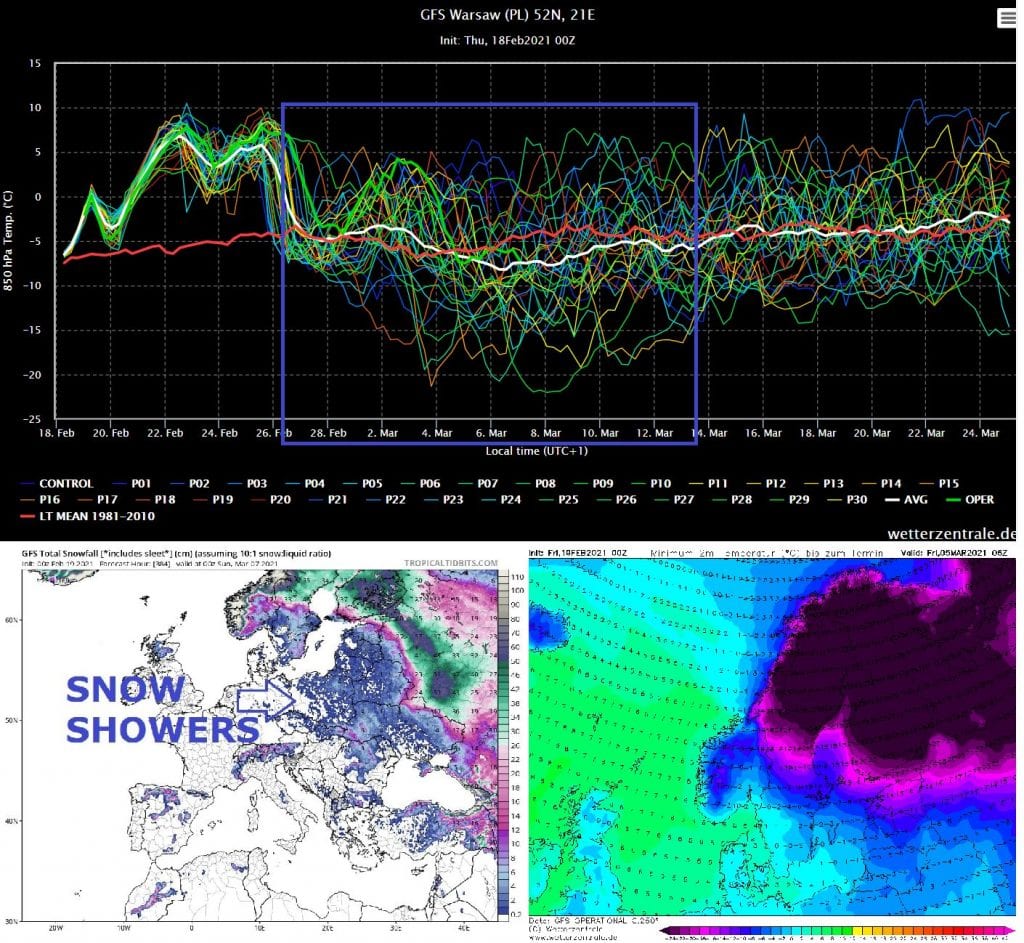 Infographics: wetterzentrale.de, tropicaltidbits.com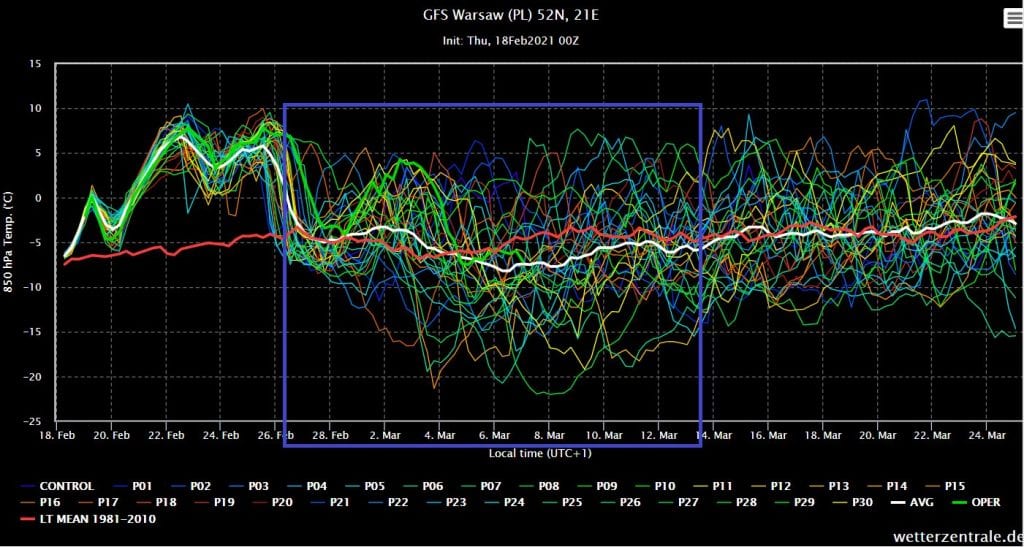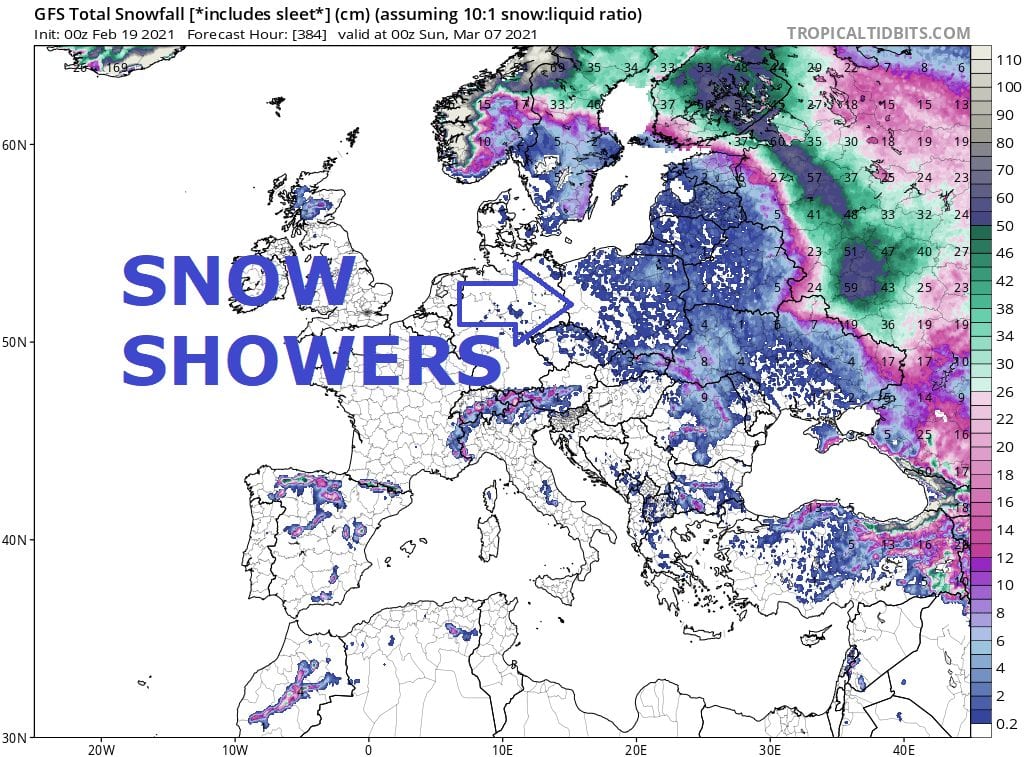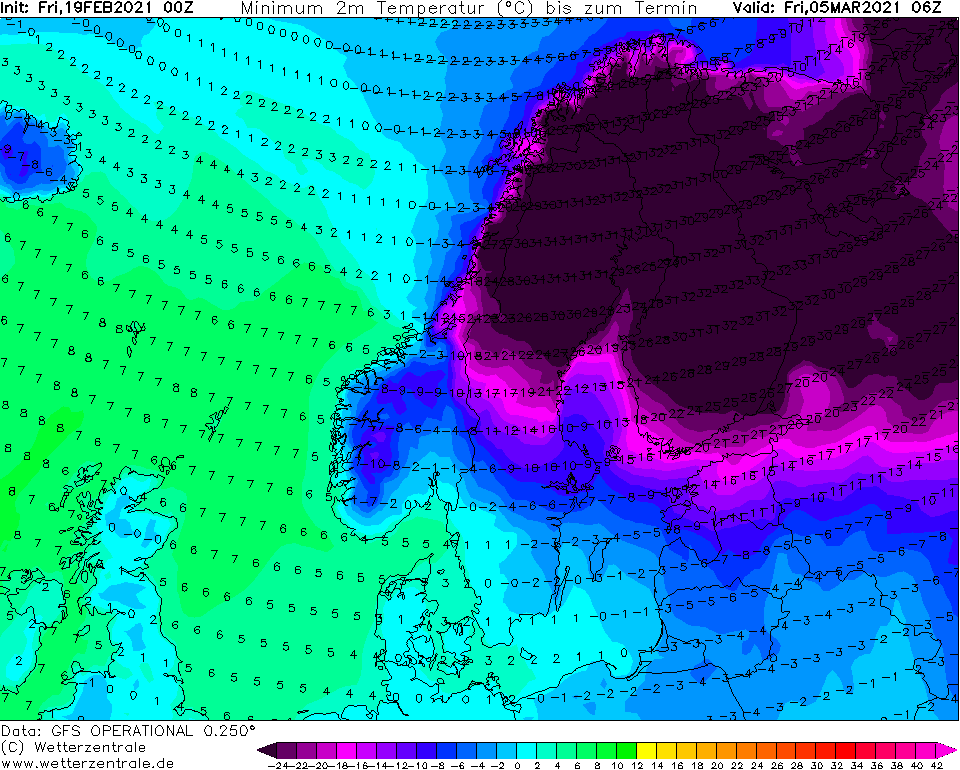 Read more:
(Visited 108 times, 1 visits today)