NWS Prediction Centre (NOAA) and Weather Nation has posted a forecast for next 3 months - October, November and December 2020.
The warmest can be Southern US and northernmost edge of Northeast, while the coldest should be Northern Plains, Northwest and southern Alaska.
Southern US will be very dry, too, but Florida, Northeast, Northern Plains, Northwest, northern California and Alaska can be rainy (and snowy).
In the Southwest and South, high wildfire risk will be continue up to end of the year 2020, with the biggest threat in regions with forests (in contrary with desert areas).
This constellation of weather will be associated mainly with La-niňa, NAO- and AO-, maybe PNA+, westerly phase of QBO and the strongest second stage of hurricane season between 10. - 31. October approximately. Important factors will be extreme warm Arctic, snow cover above Canada, Labrador stream near Farm Strait and beginning Solar cycle, too.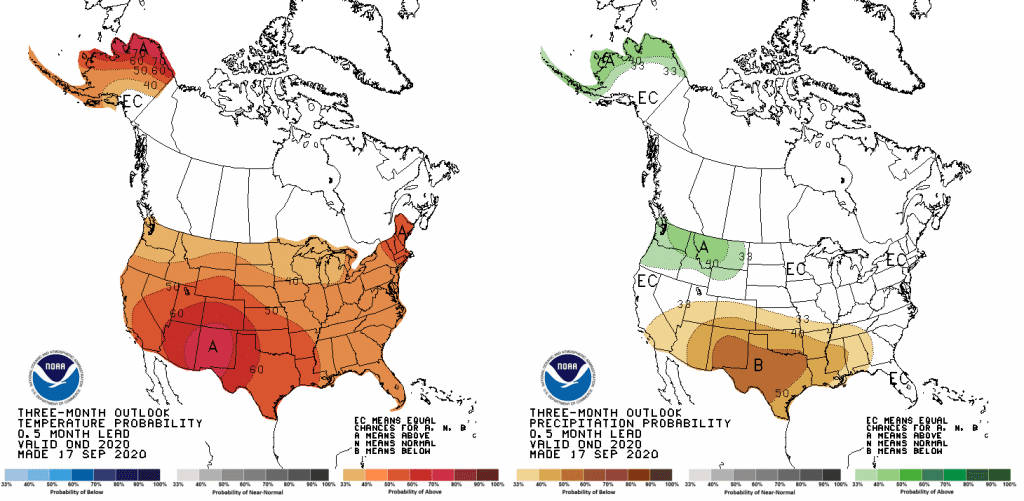 Expected temperature, precipitation anomaly during 3-month period October - December 2020 and drought risk /NOAA, Weather Nation: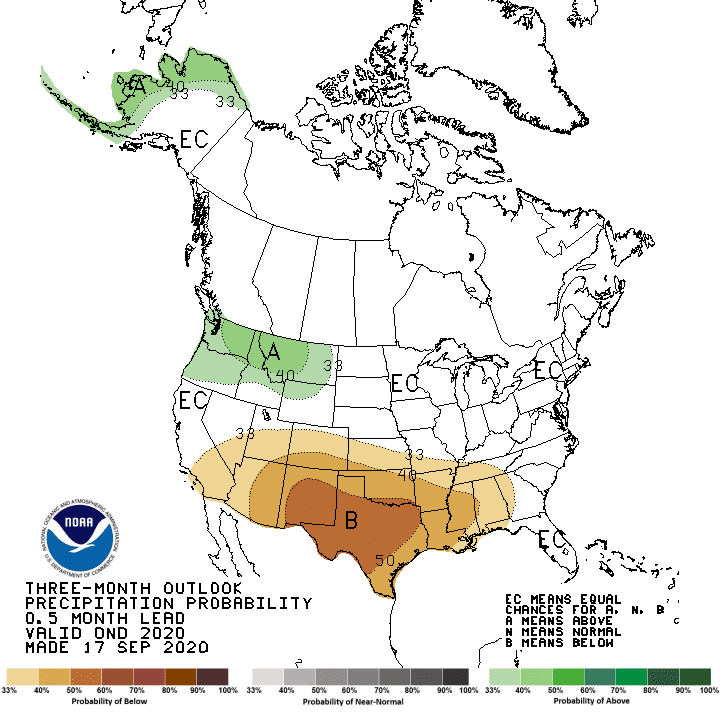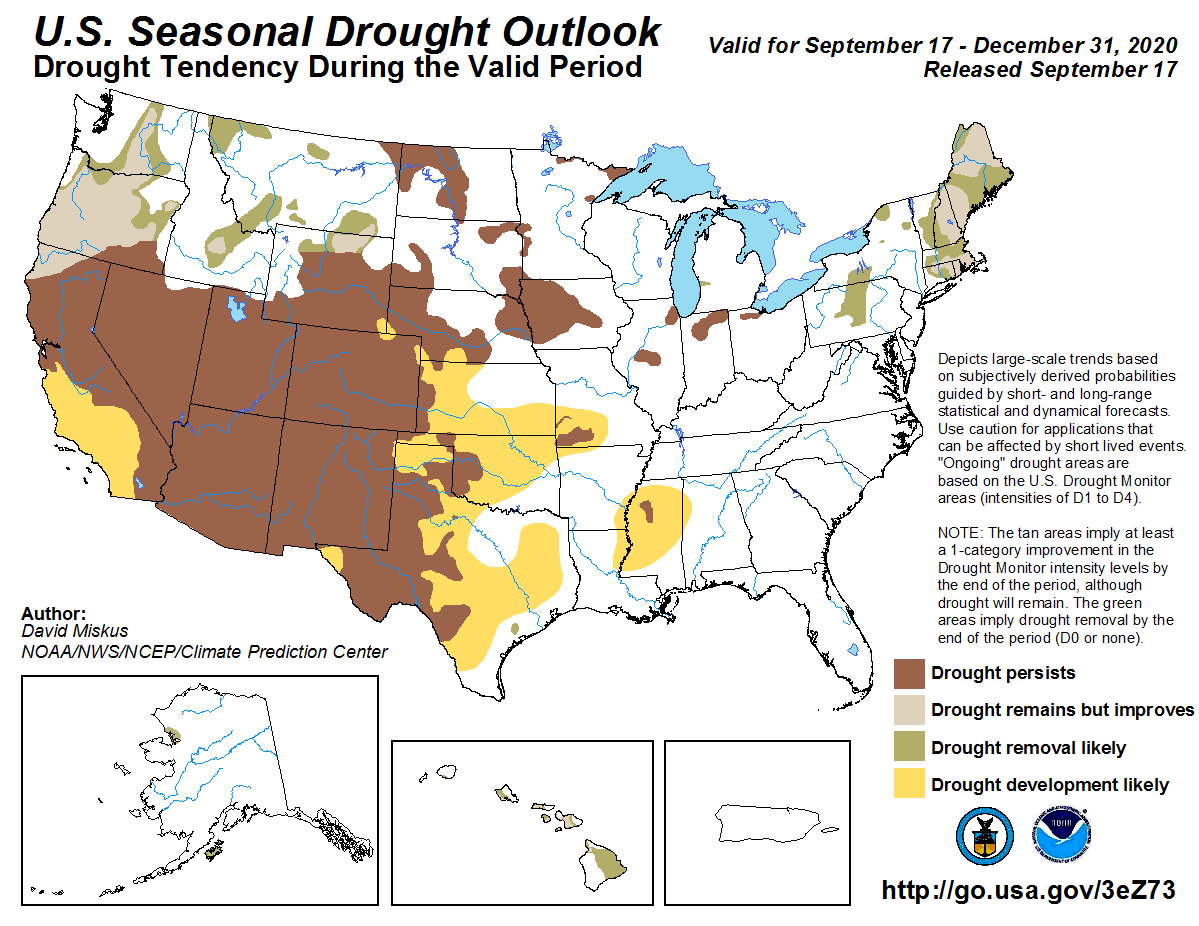 (Visited 19 times, 1 visits today)