From Canada and Alaska /https://mkweather.com/2020/11/05/canada-and-alaska-temperatures-almost-40c-40f-and-heavy-blizzards// is coming next early Arctic blast, which hits during next period mainly western and northern USA.
Extreme snowfall is possible mainly in states Washington, Idaho, Montana or Wyoming, but almost all Nevada or Utah or Colorado will be under the snow, too.
Midwest finally ends without wide-spread snowfall, but some snowfall is expected in Wisconsin, Minnesota, Iowa, Nebraska or Kansas.
The coldest day will be probably Thursday, 12. November, when in northern states such as Montana and North Dakota should temperatures drop up to -15°F / -26°C.
After the first November coldwave between 8.-14. November, next cold blasts are expected in the USA after 15. November. They will probably hit rest of territory of the USA according to the newest prognoses, including Northeast, Mid-Atlantic, Midwest or Southeast.
Indian summer conditions in Northeast should stay until 16. November – about reached temperature maximums Mkweather will continuously inform /https://mkweather.com/2020/11/07/tropical-indian-summer-in-november-north-platte-in-nebraska-306c-87-1f/; https://mkweather.com/2020/11/05/sunny-and-very-warm-election-day-in-the-usa-what-effect-it-should-have-to-results/; https://mkweather.com/2020/11/03/indian-summer-in-northeast-almost-until-15-november-canada-and-rocky-mountains-with-summer-temperatures-almost-80f-27c//
Infographics: tropicaltidbits.com, wxcharts.com: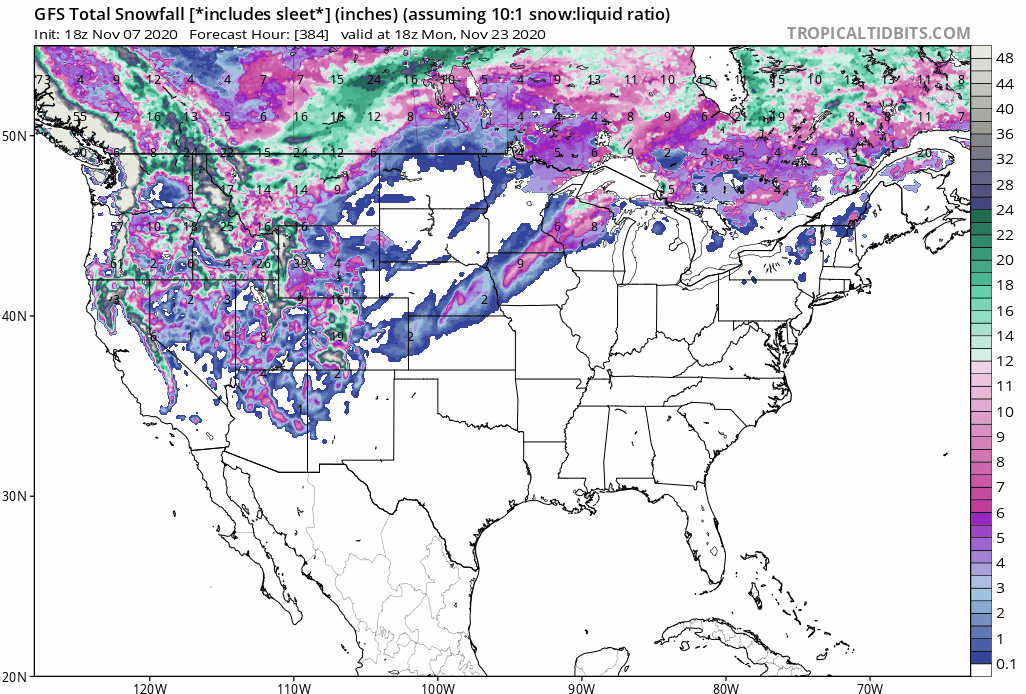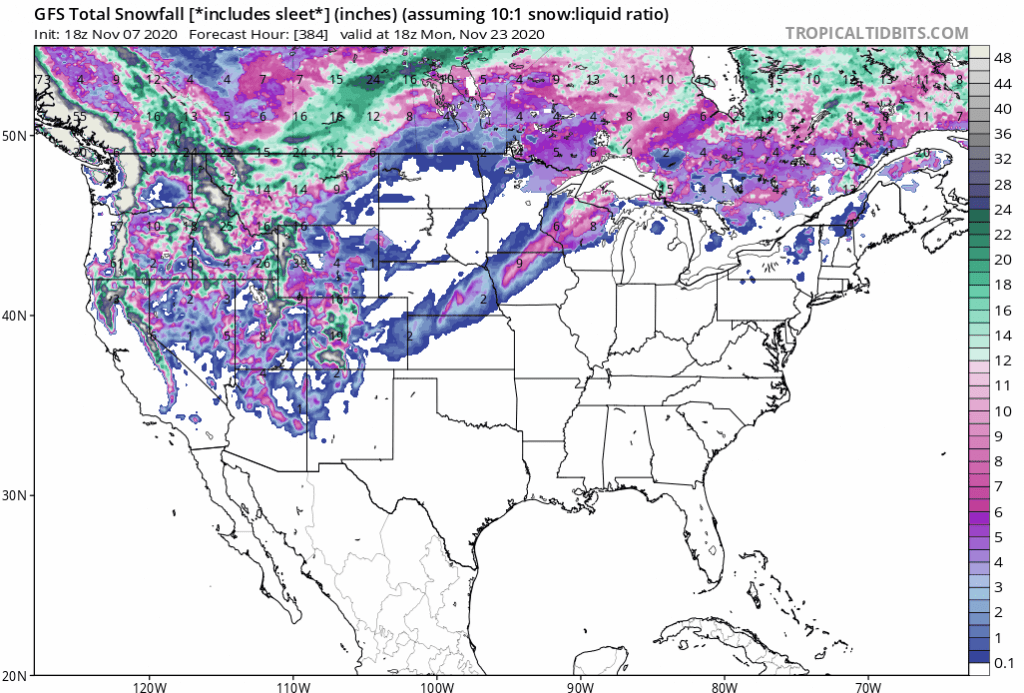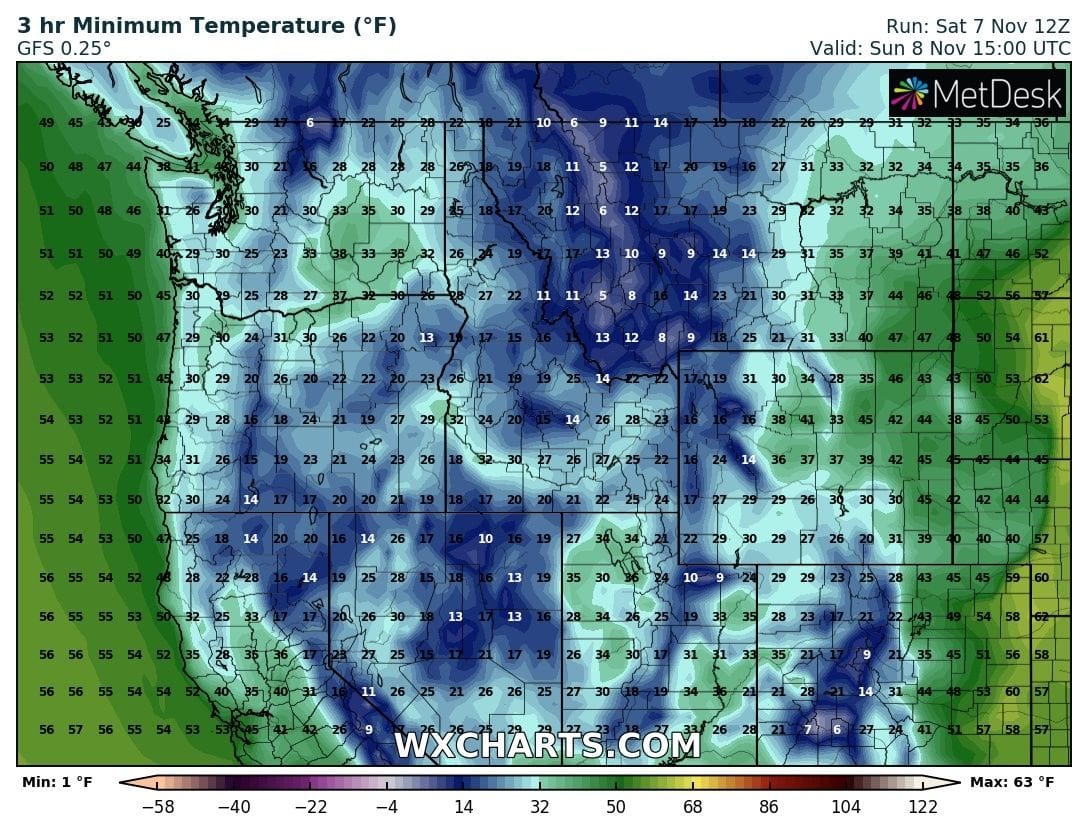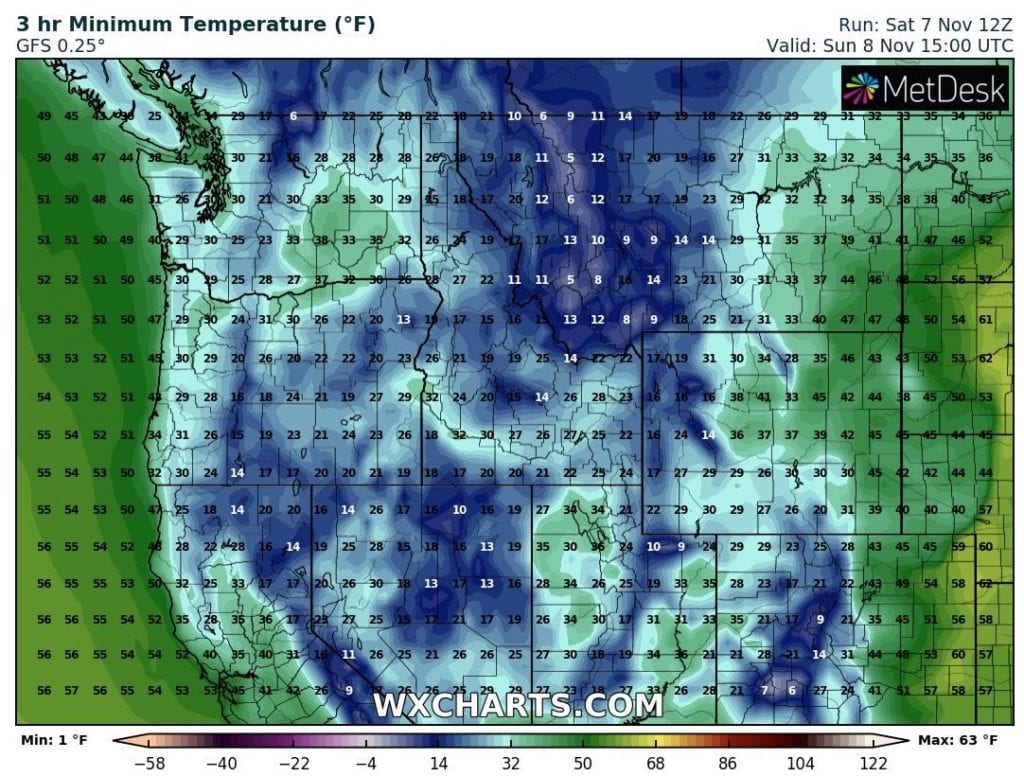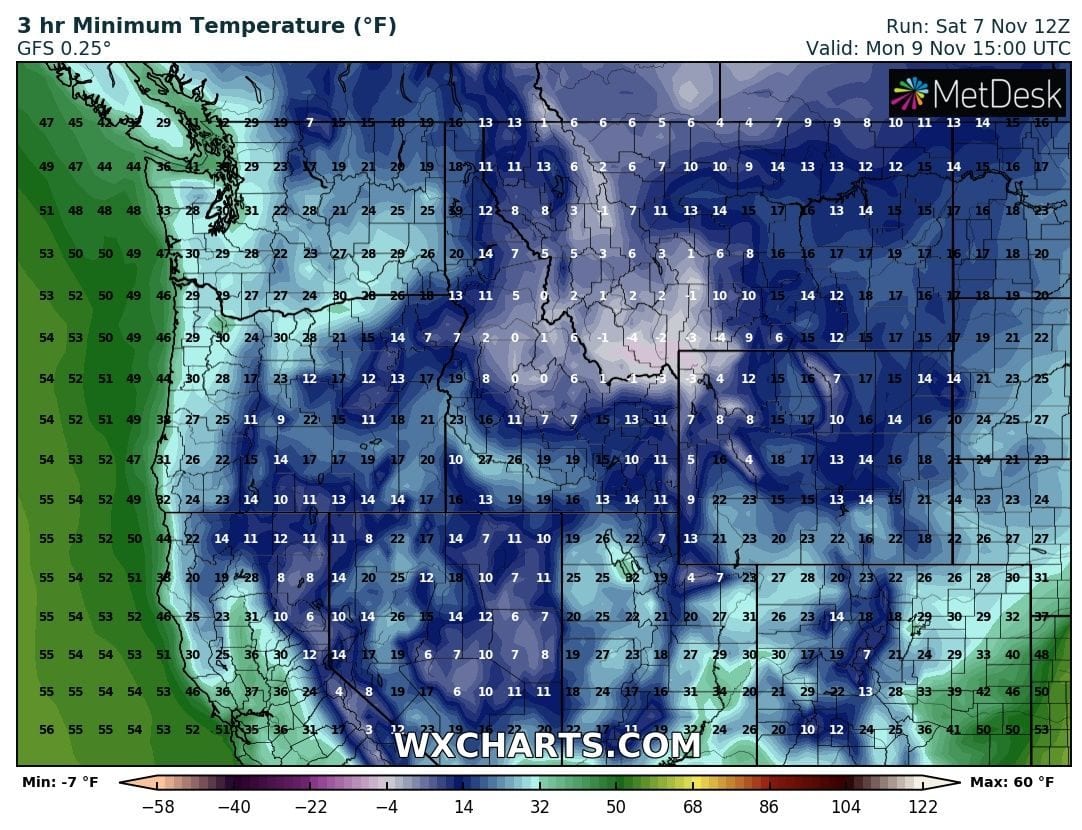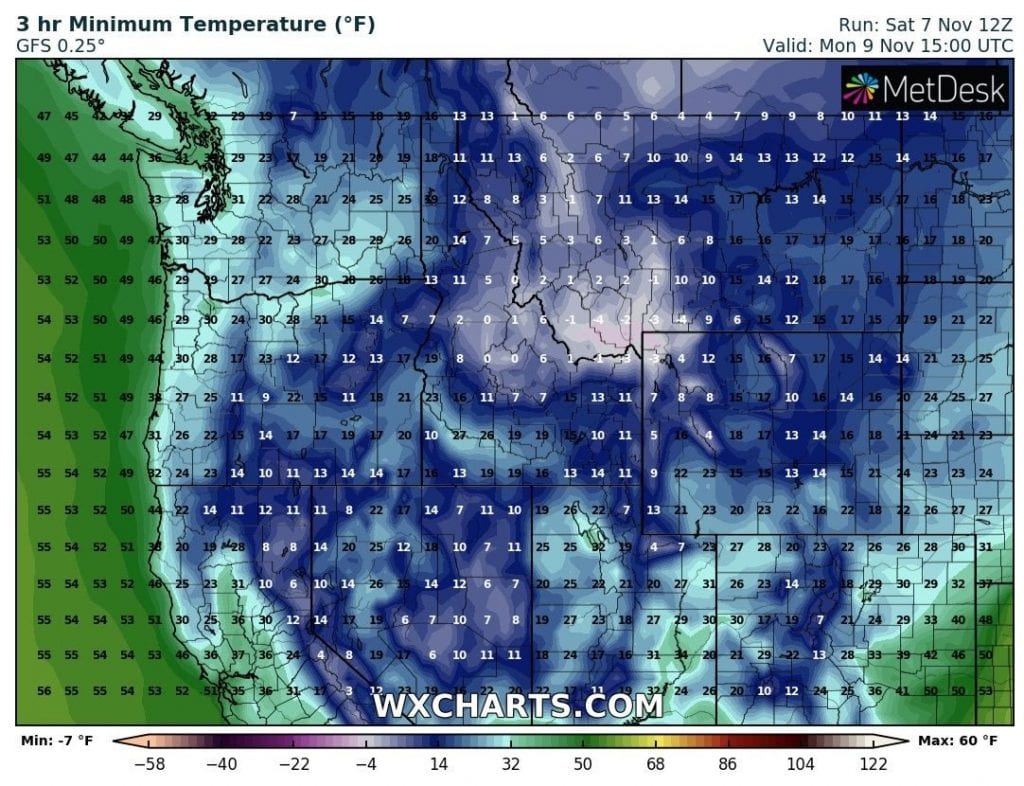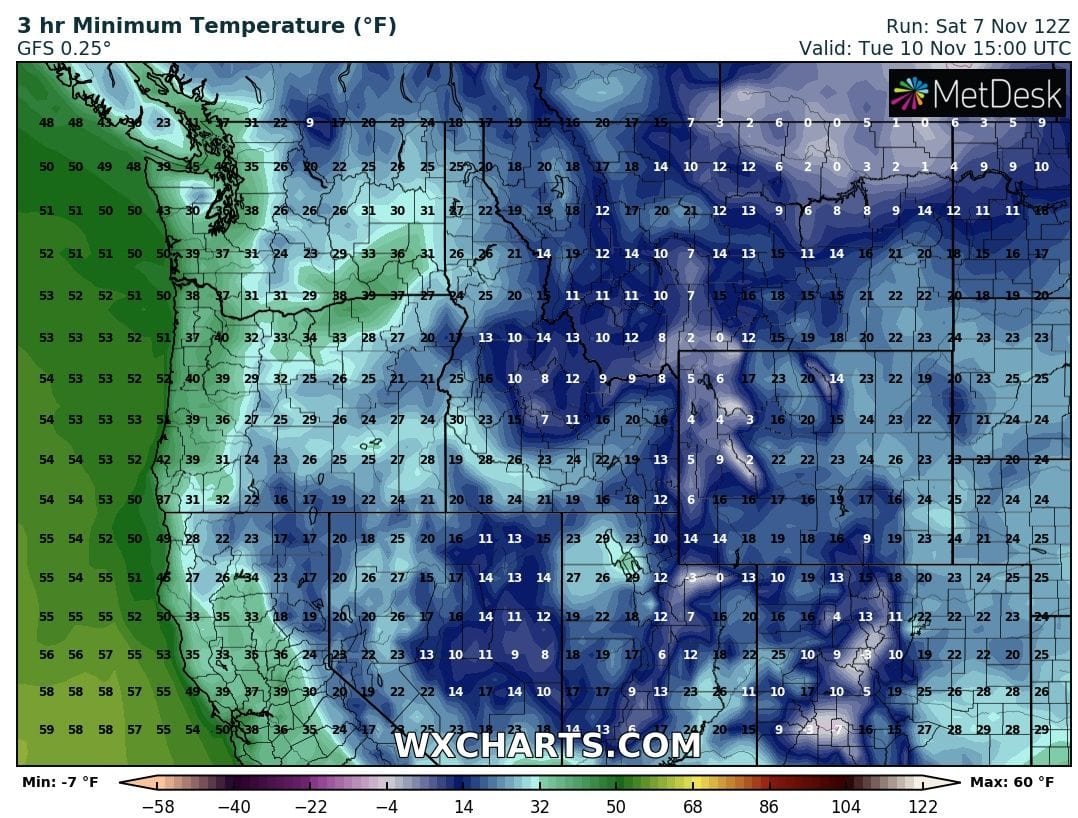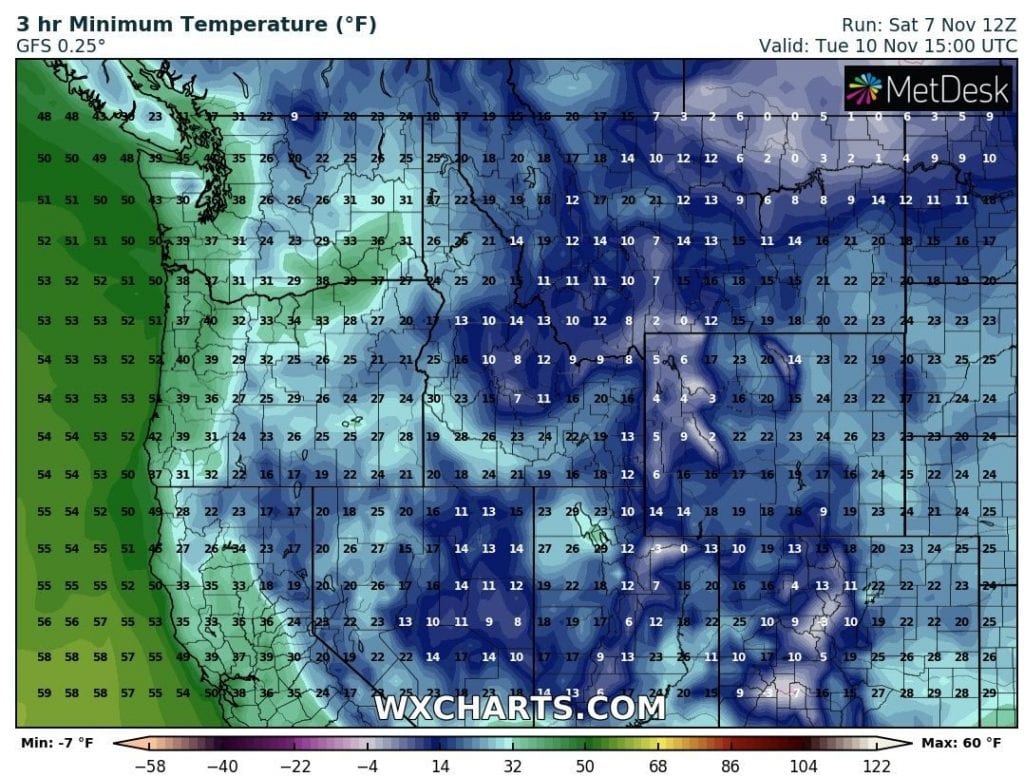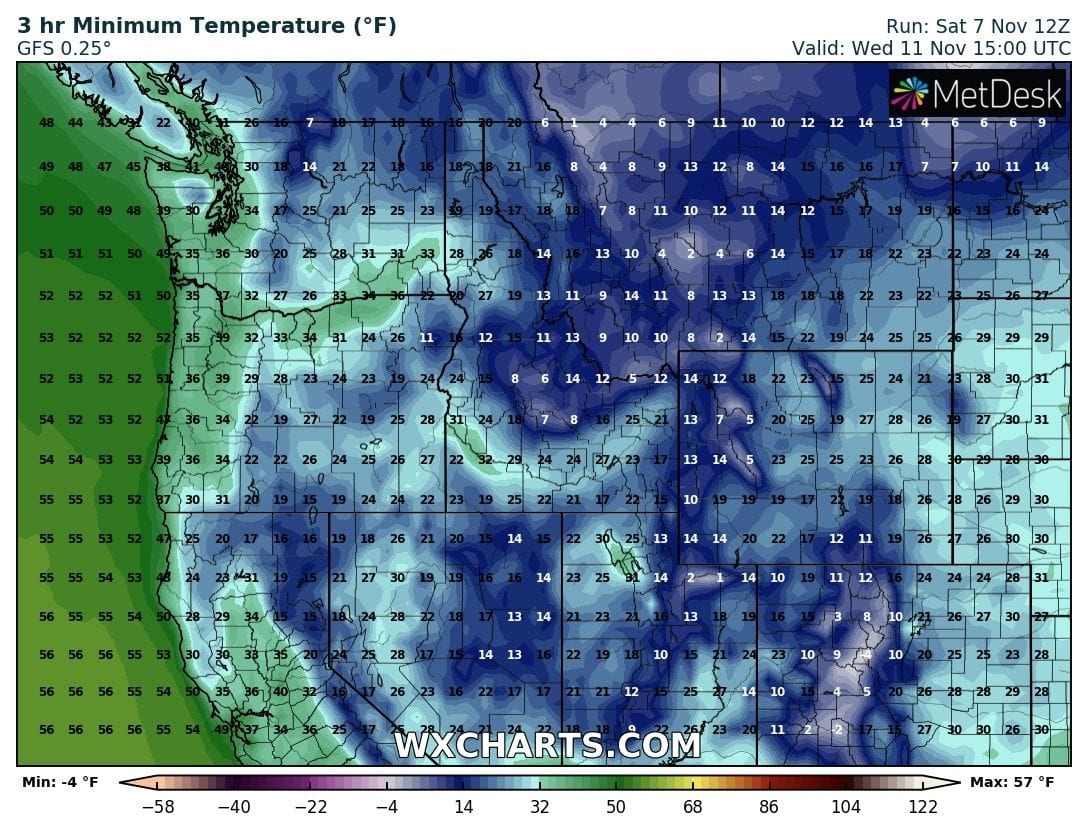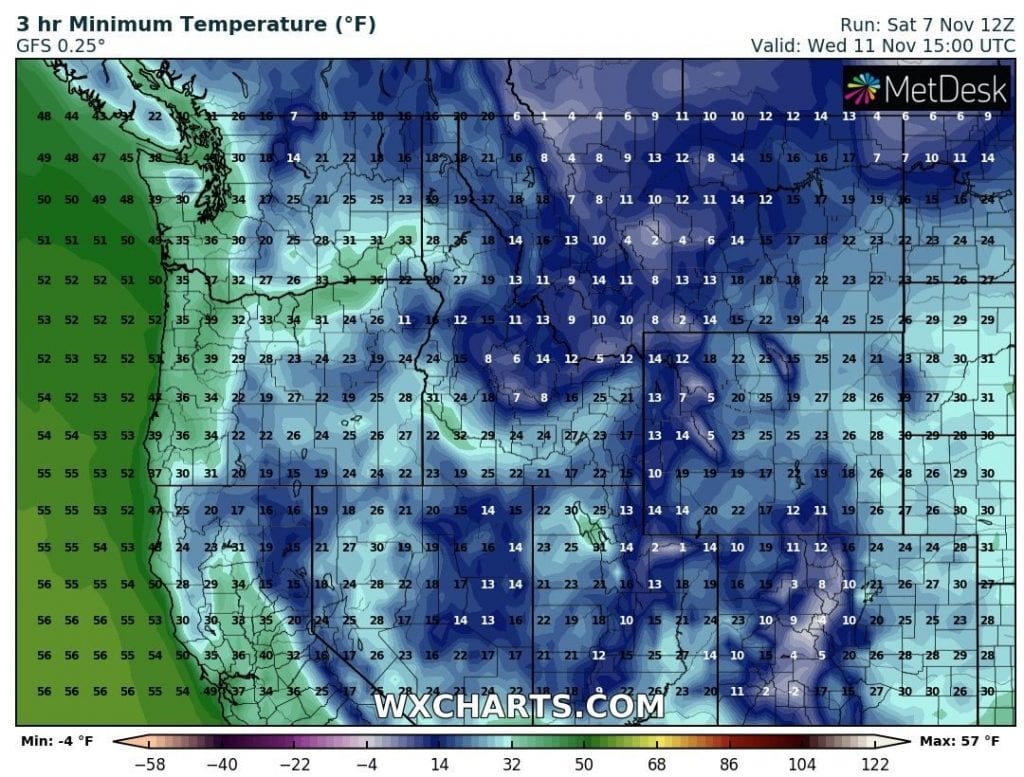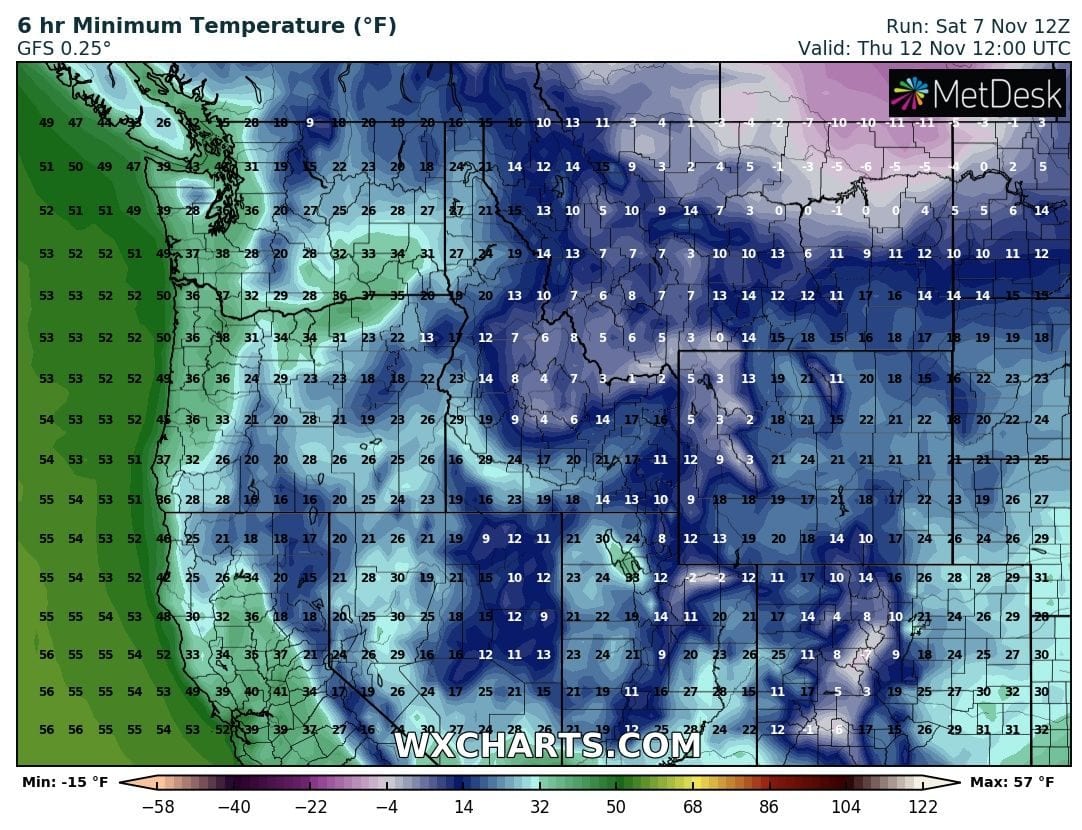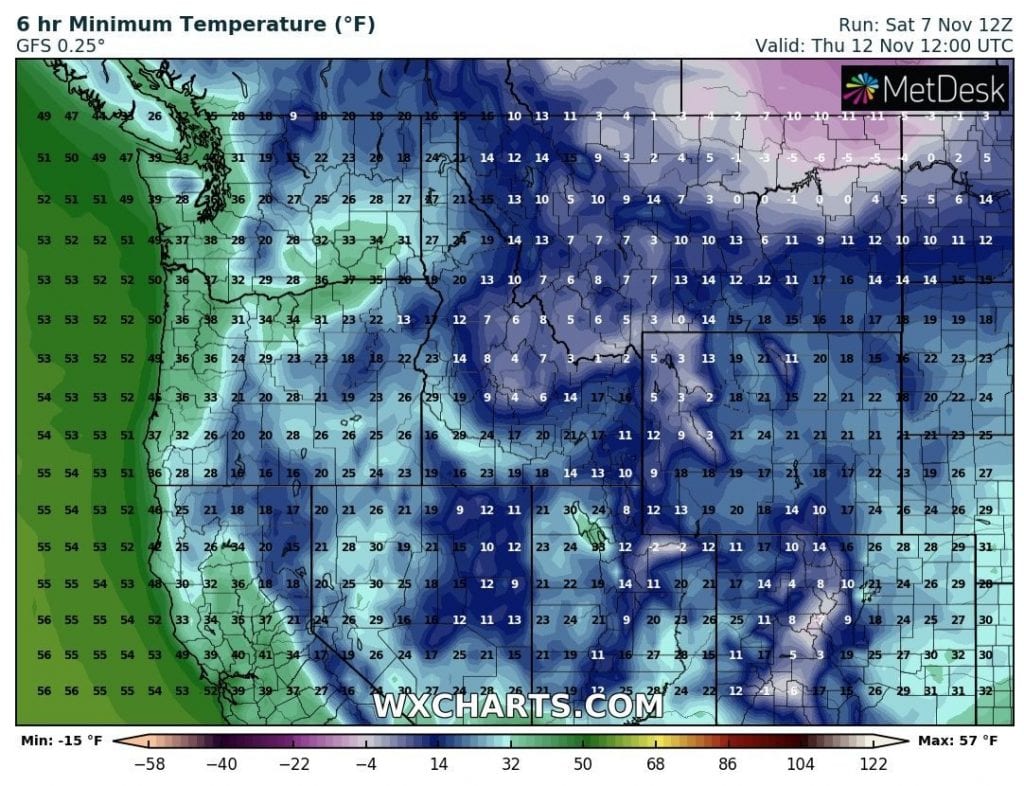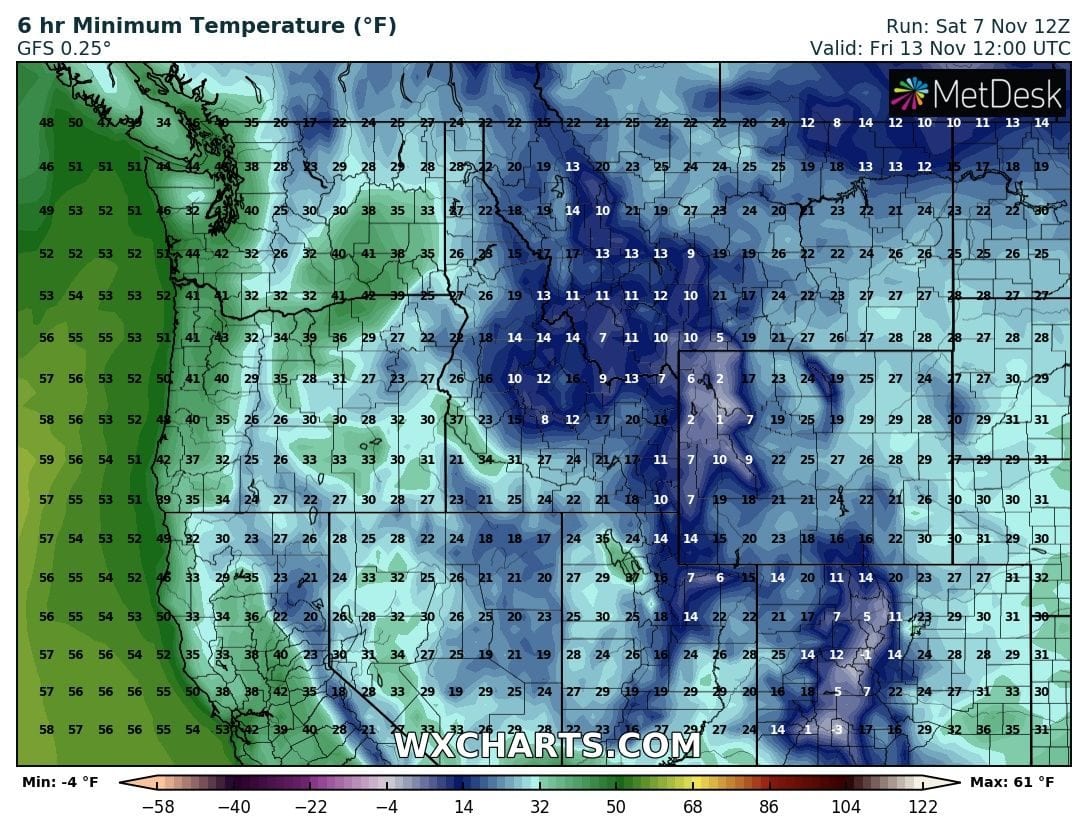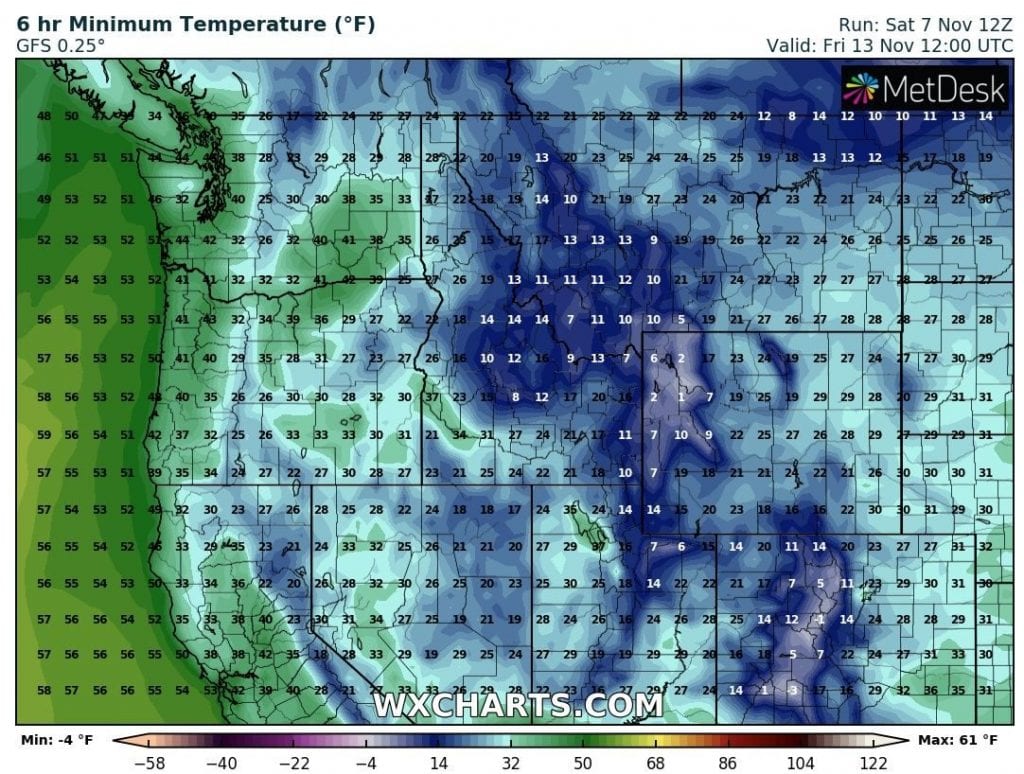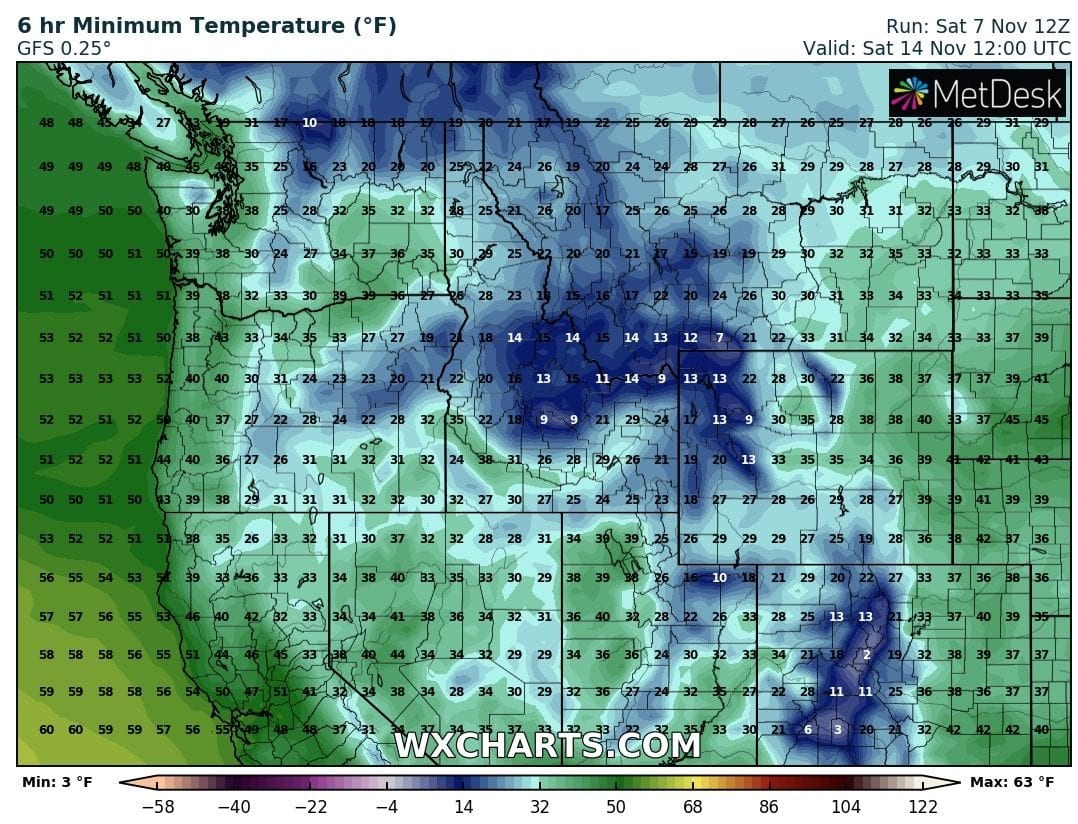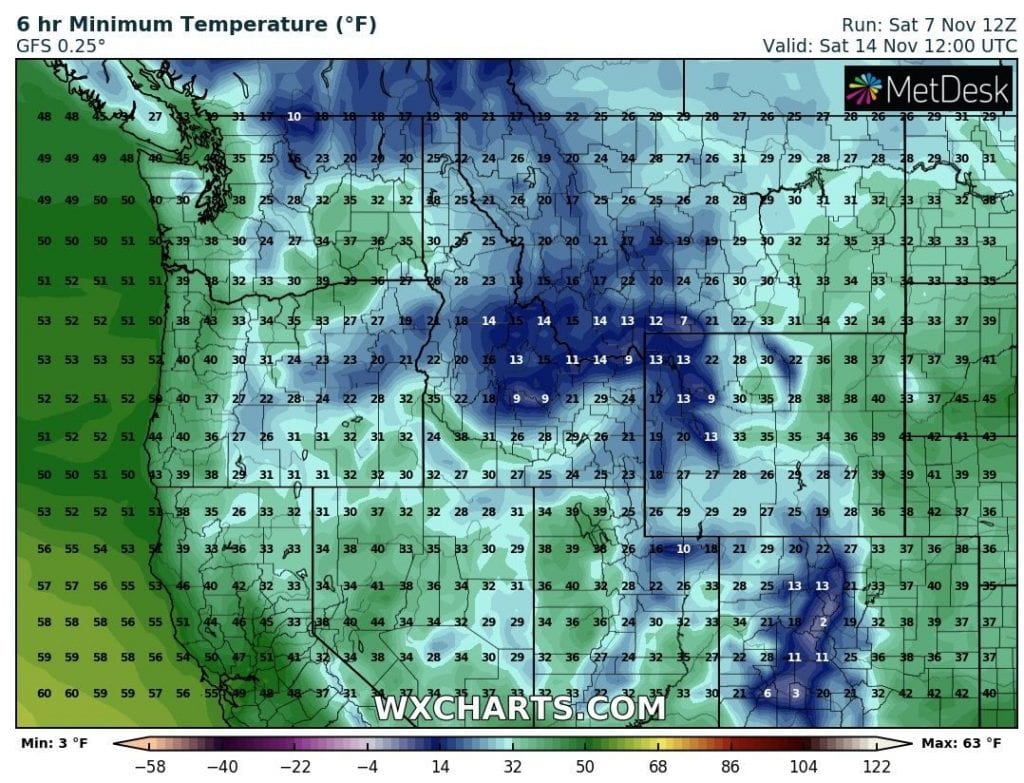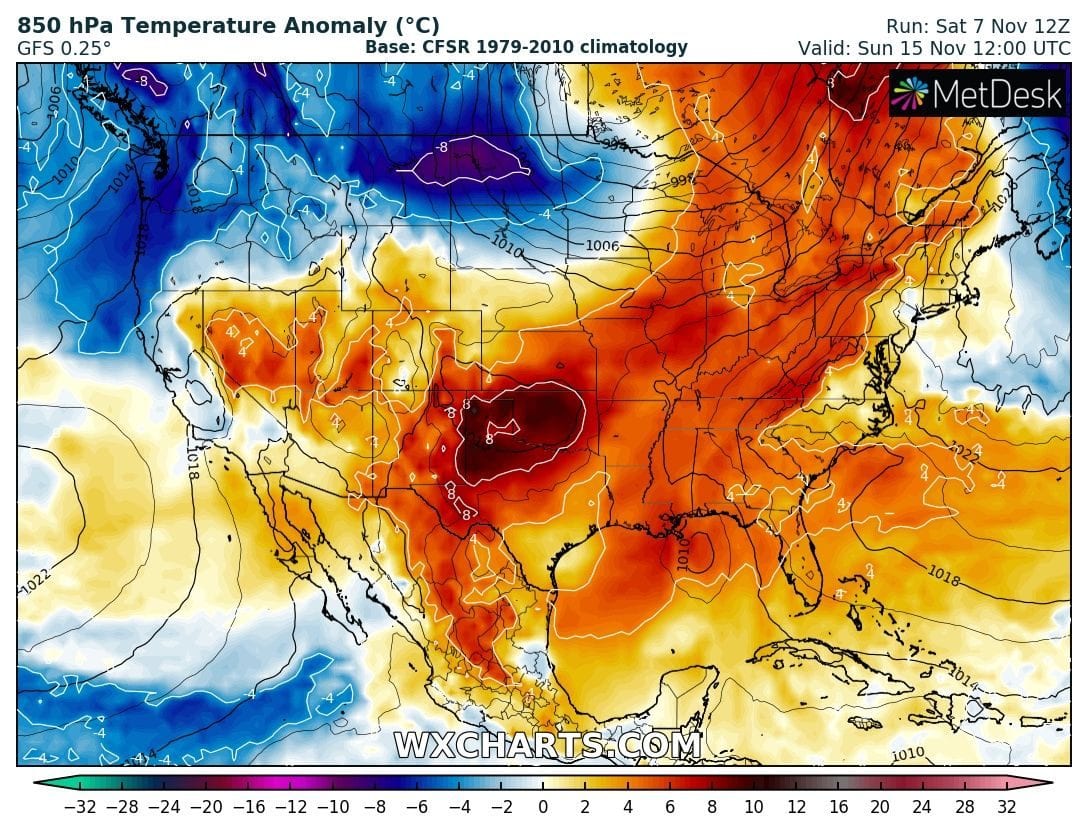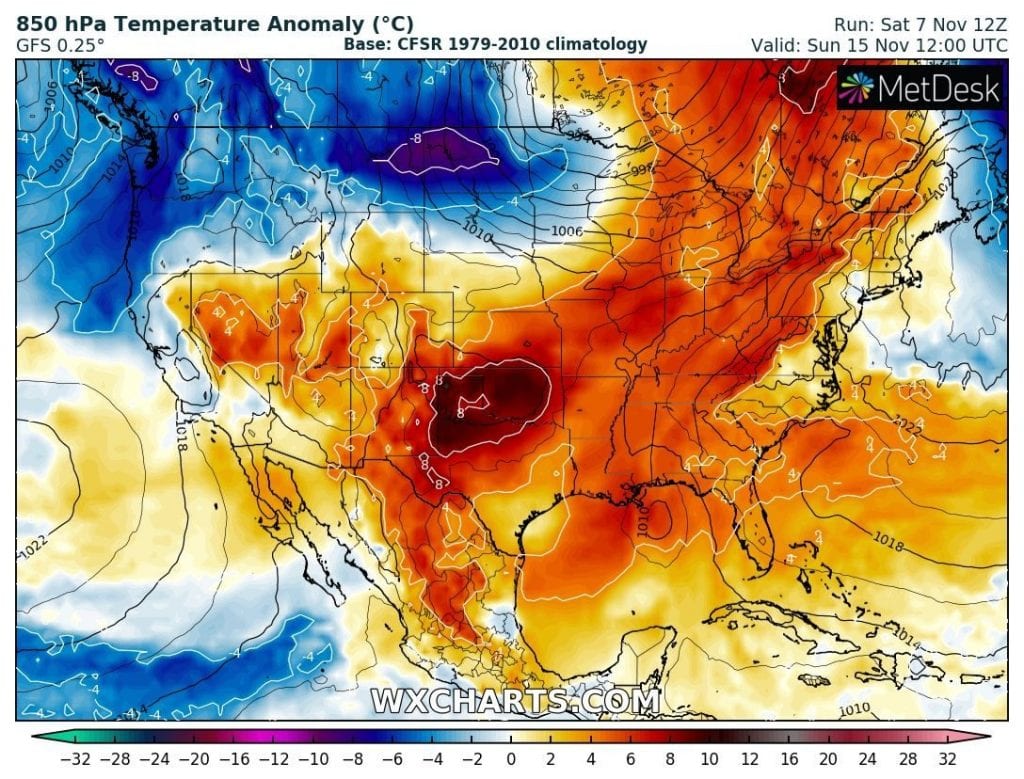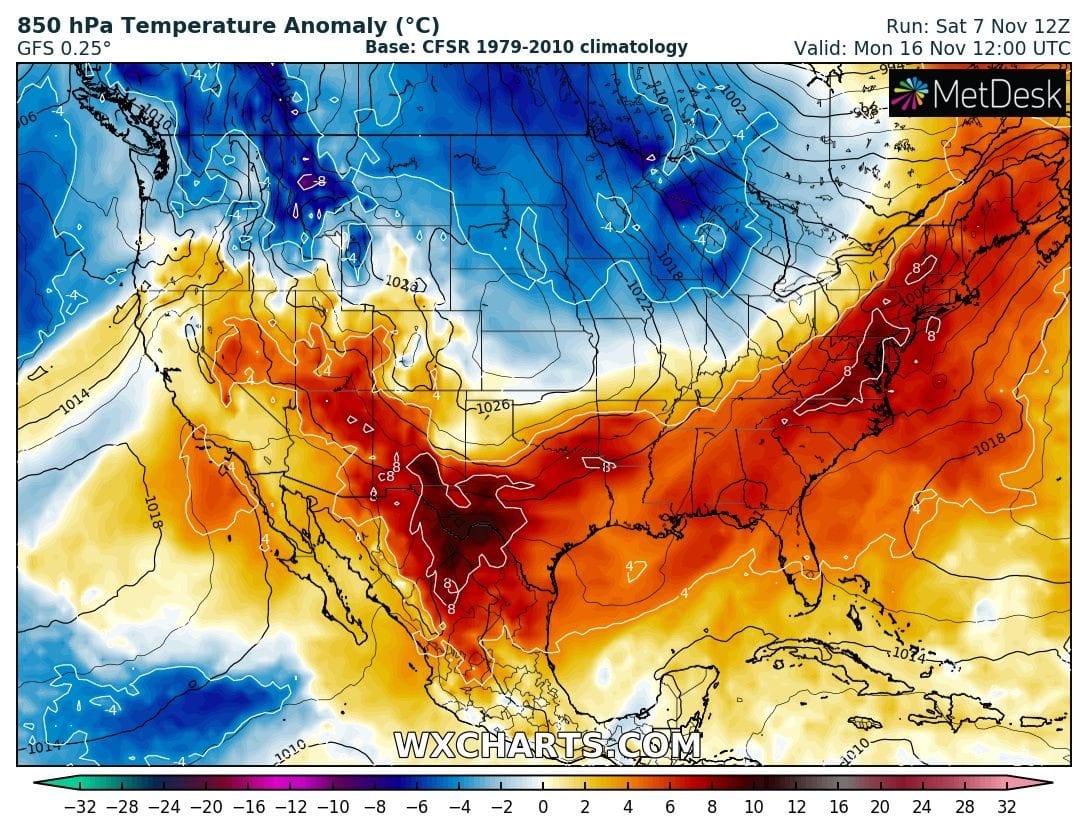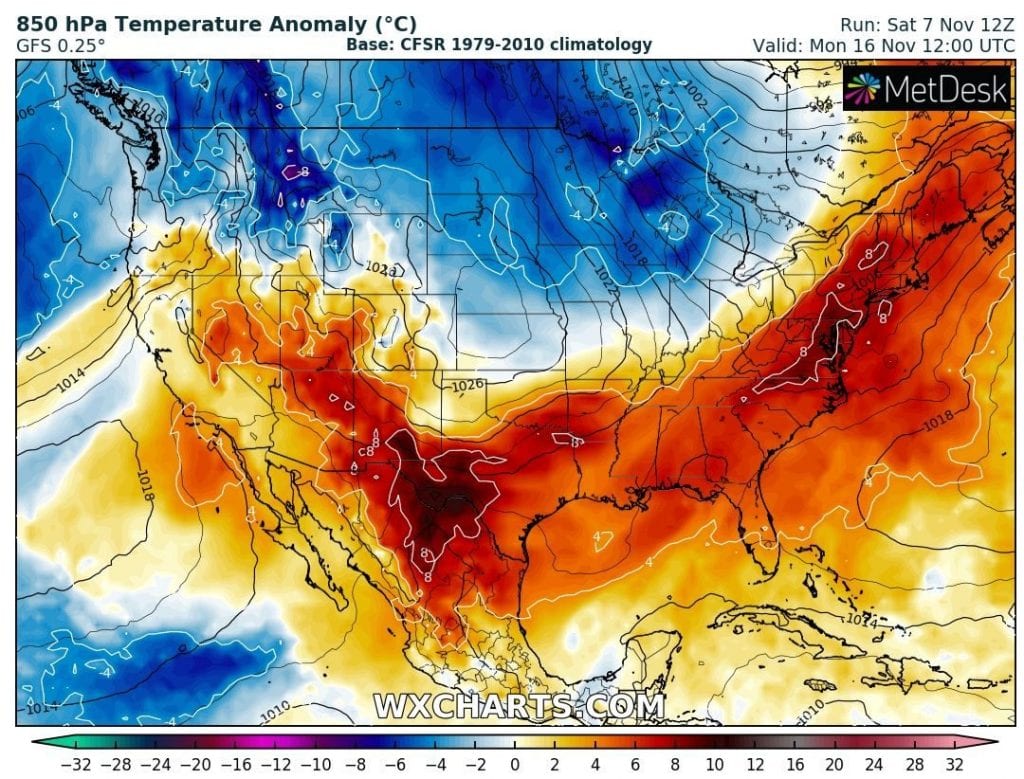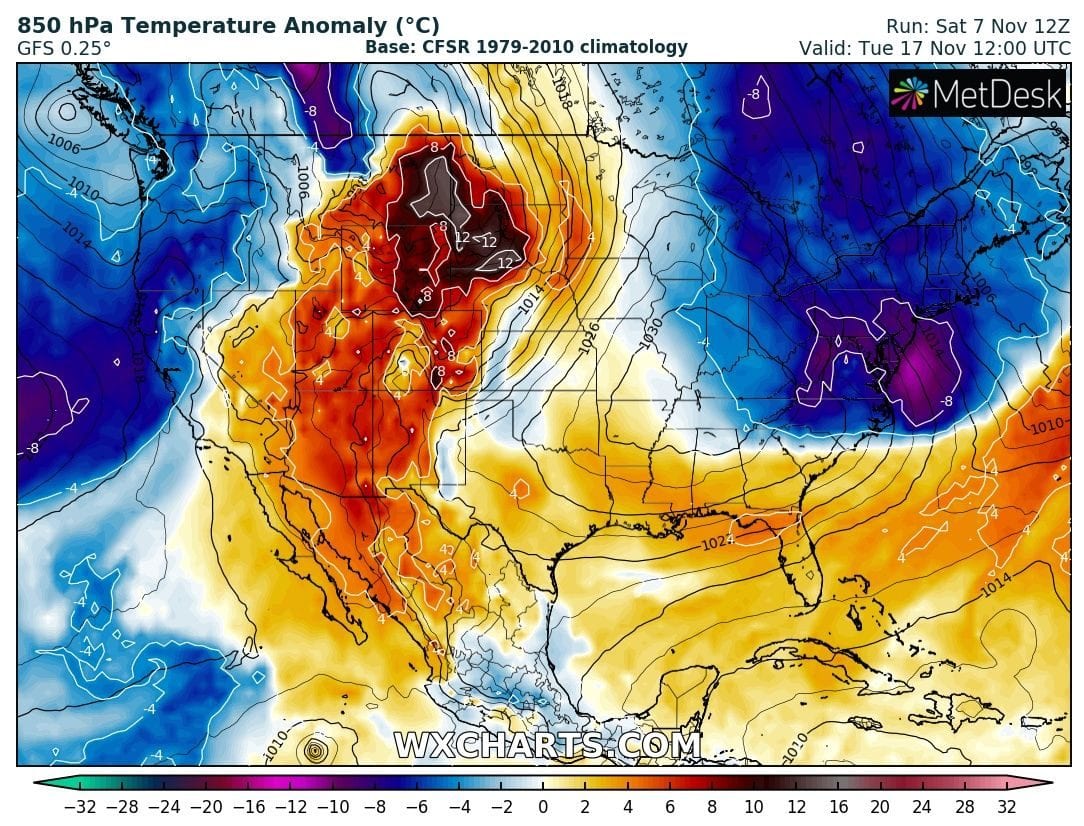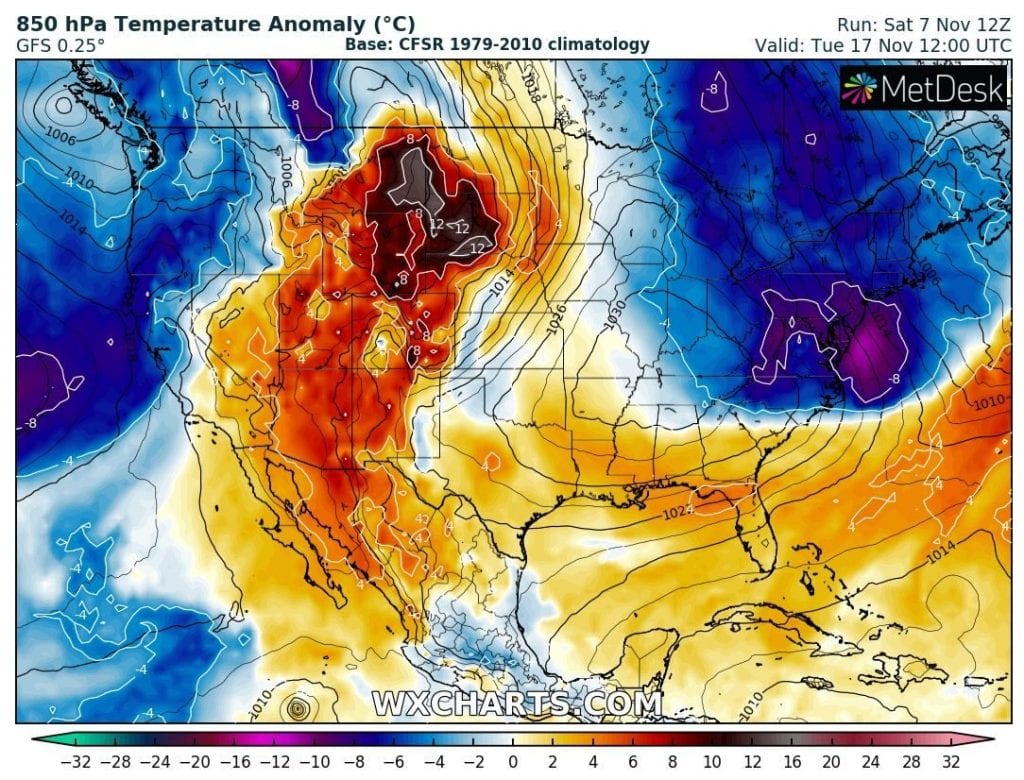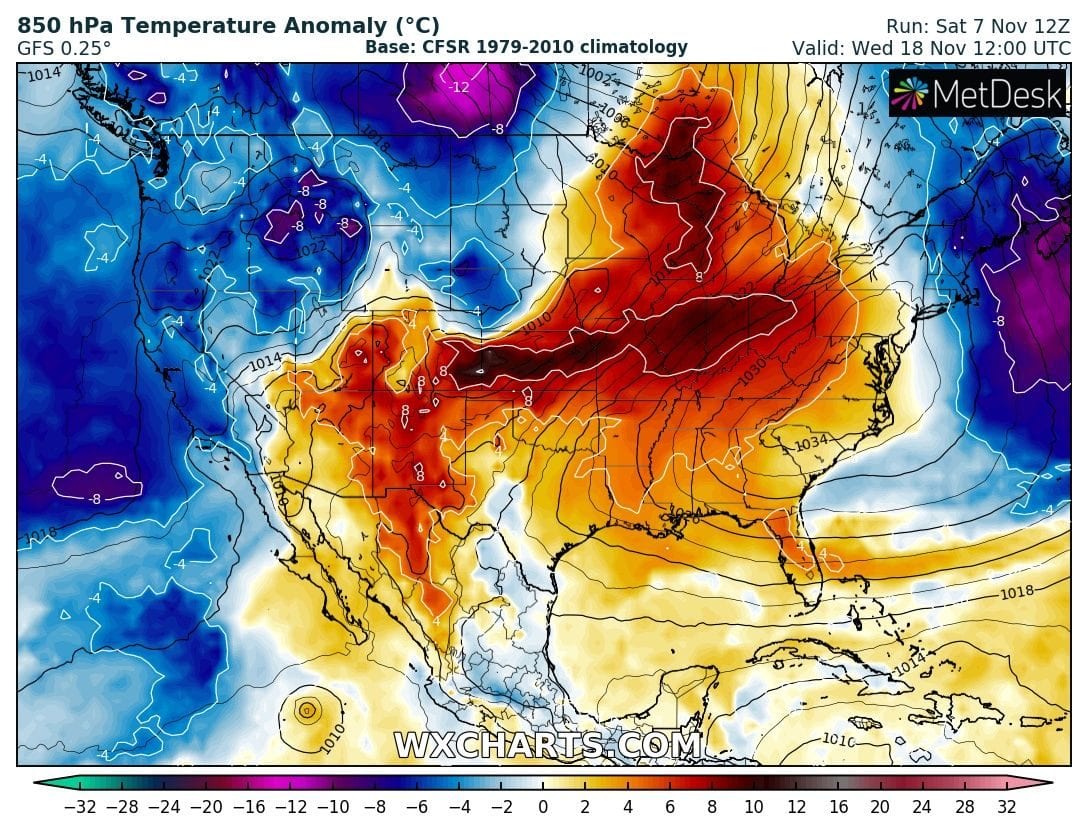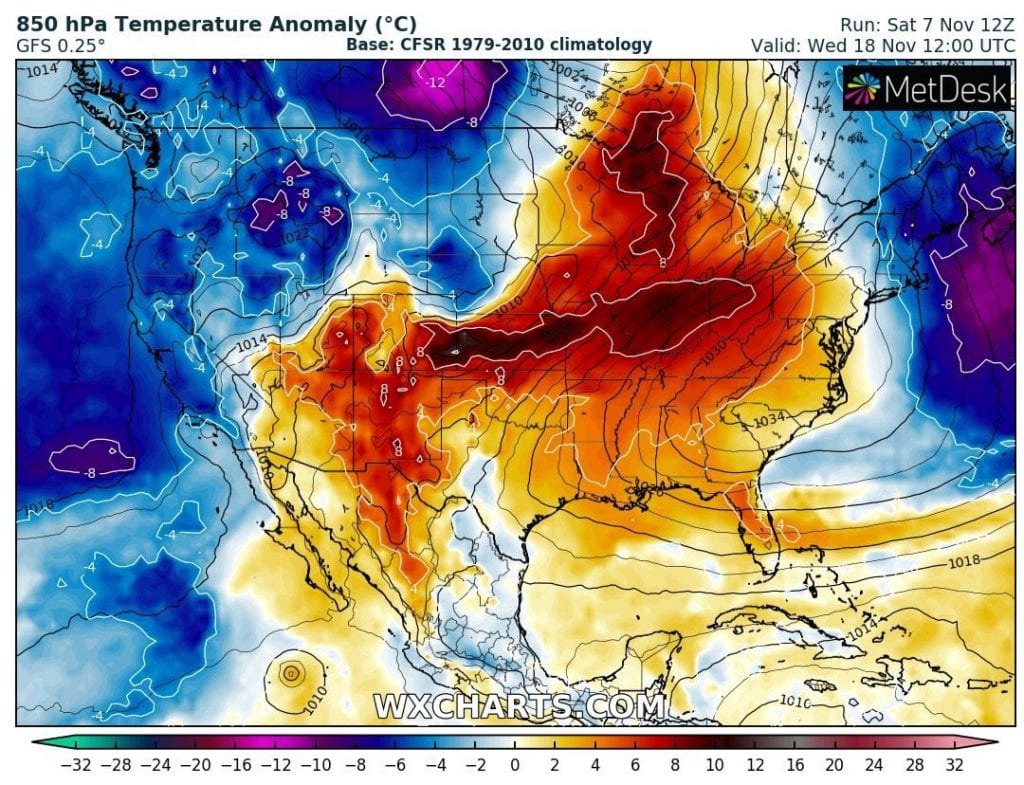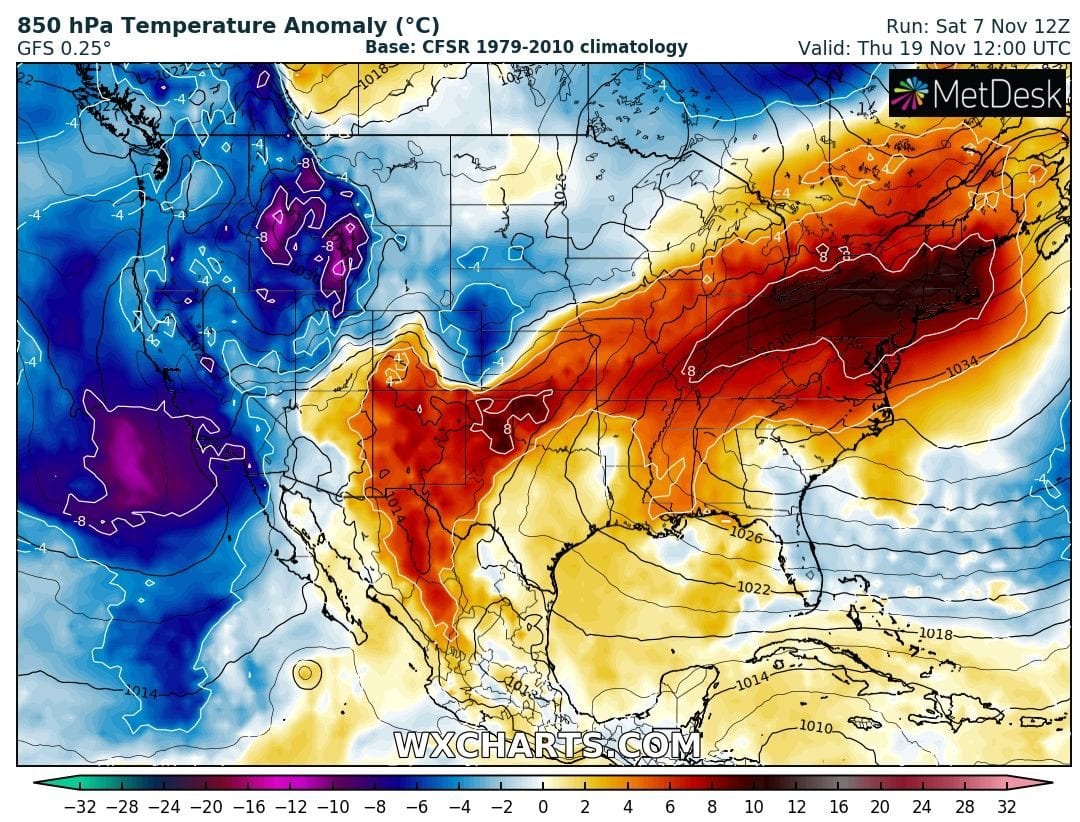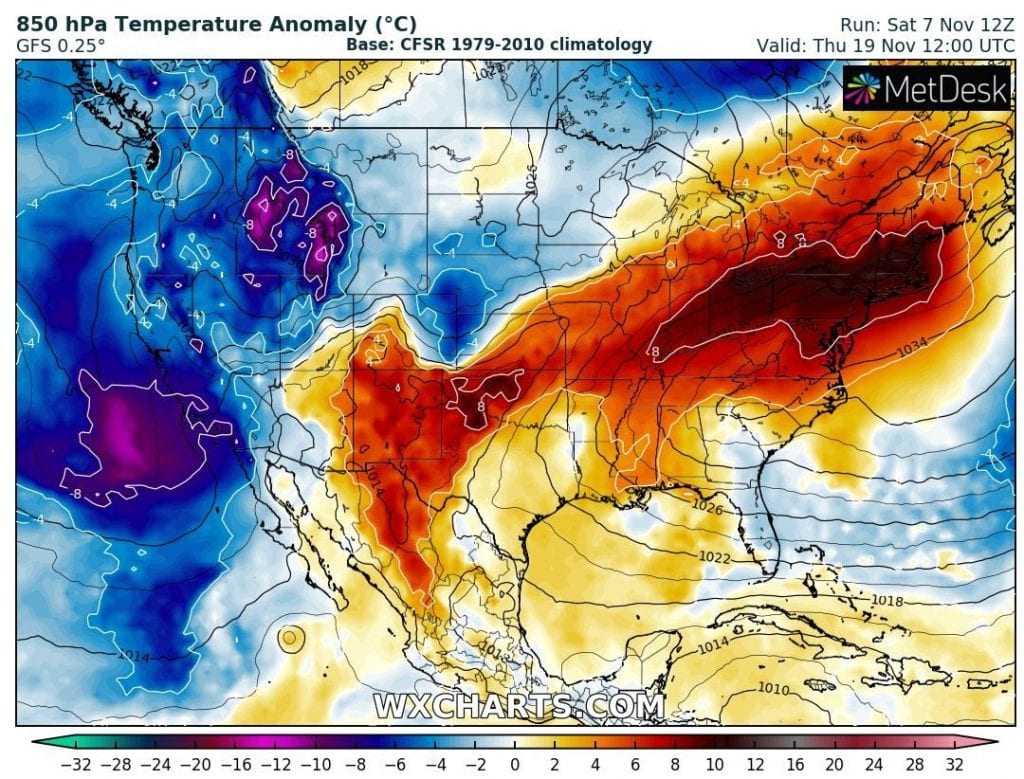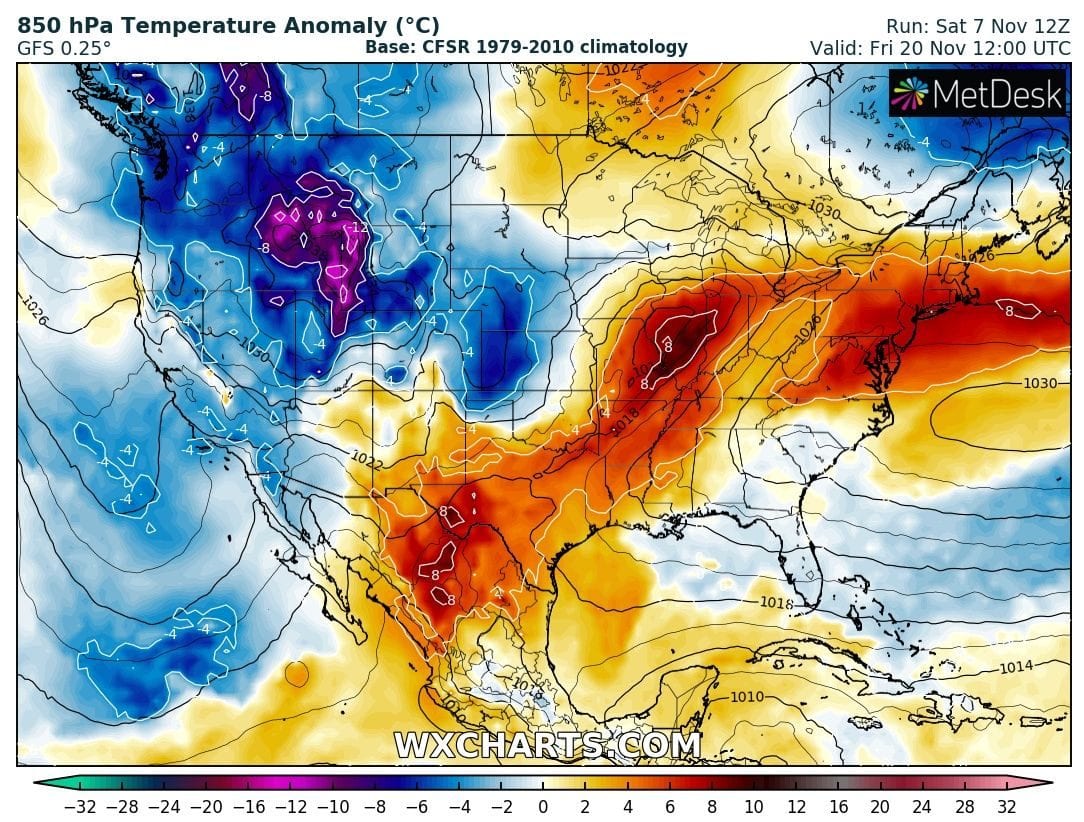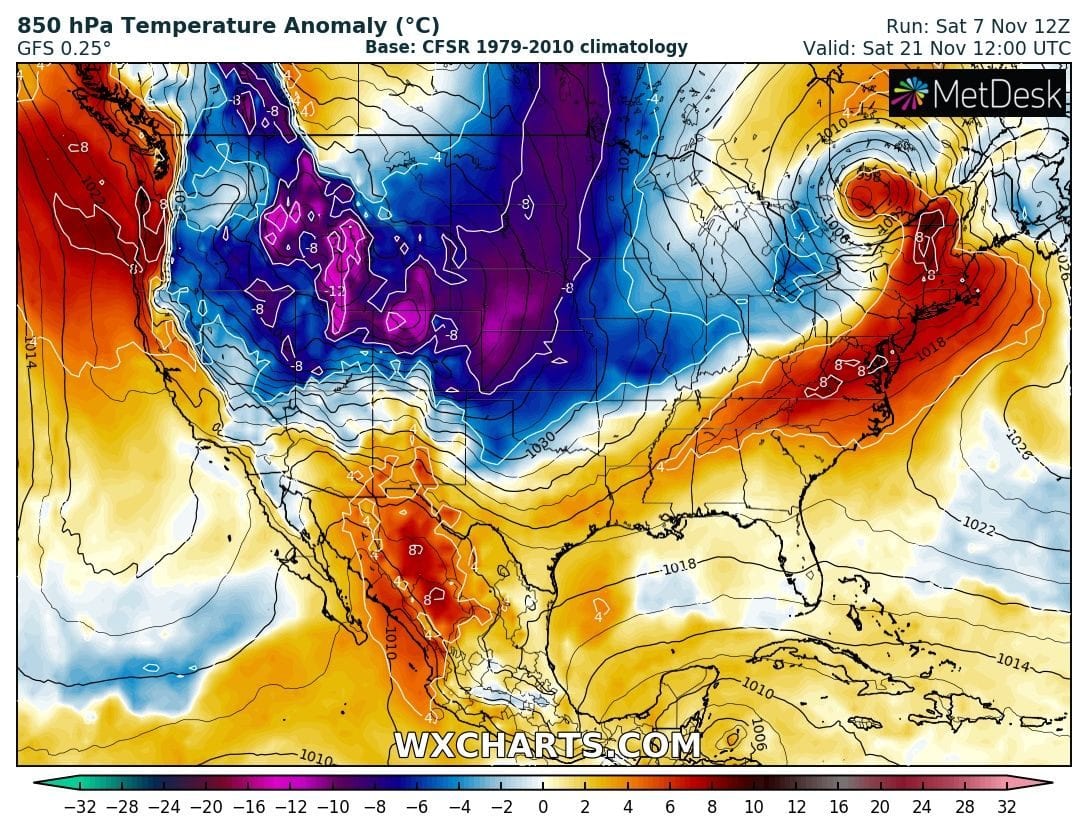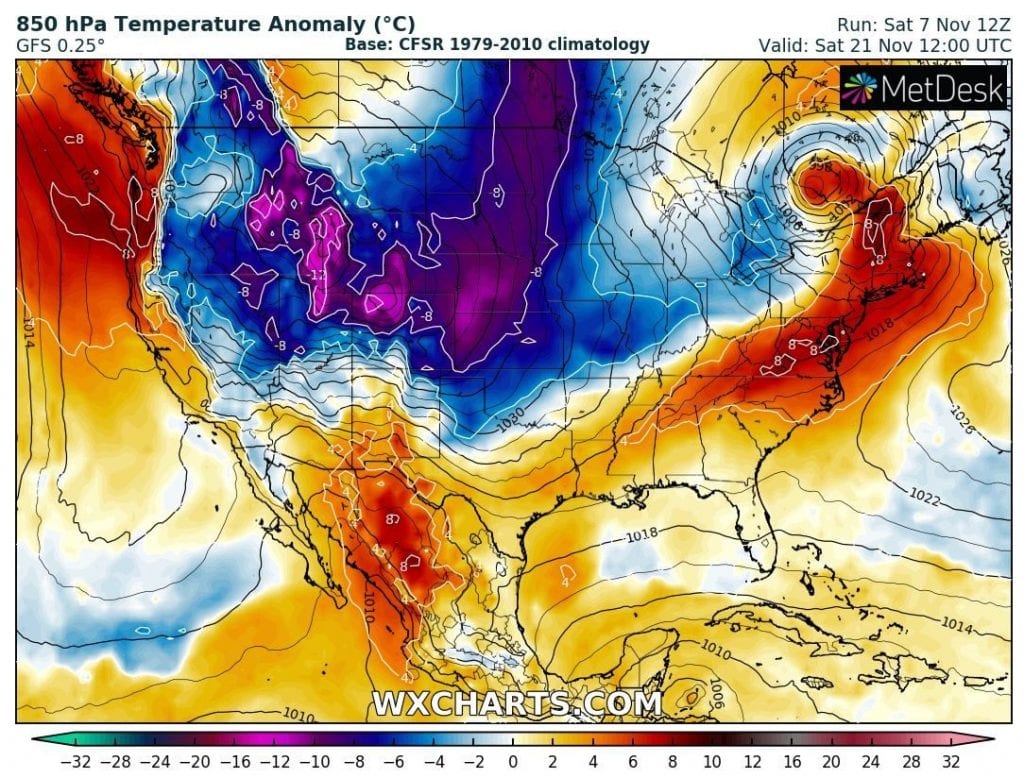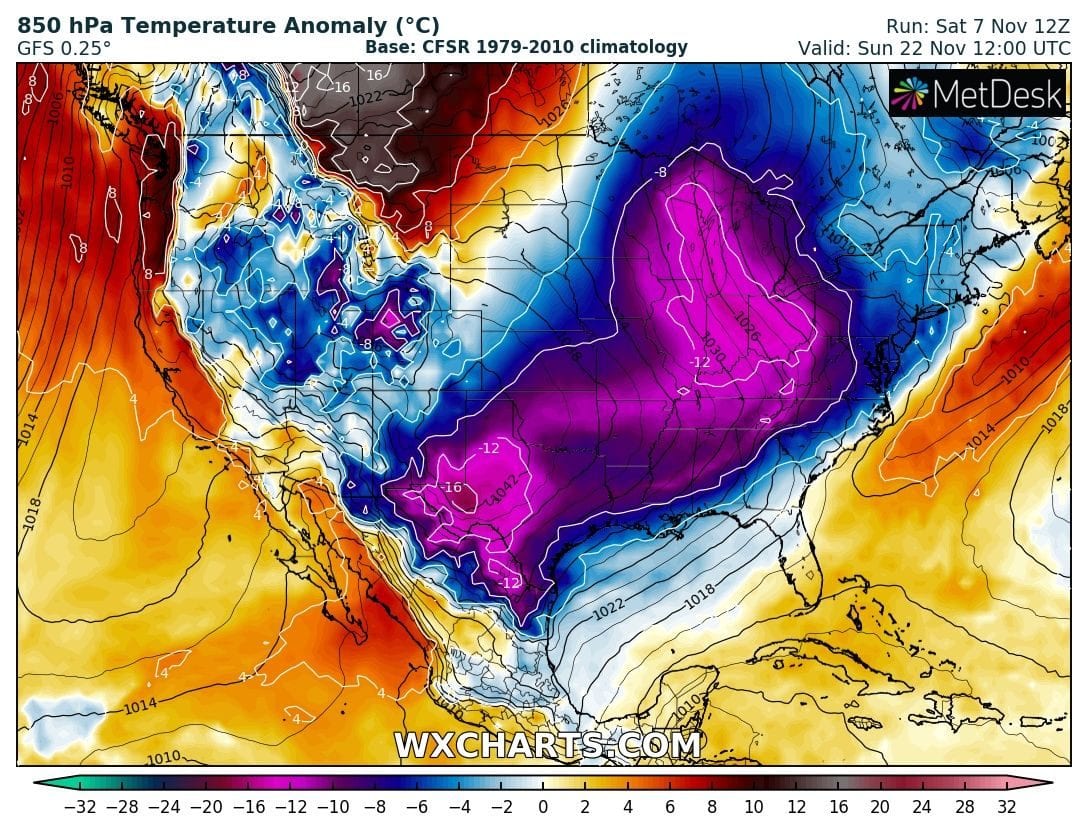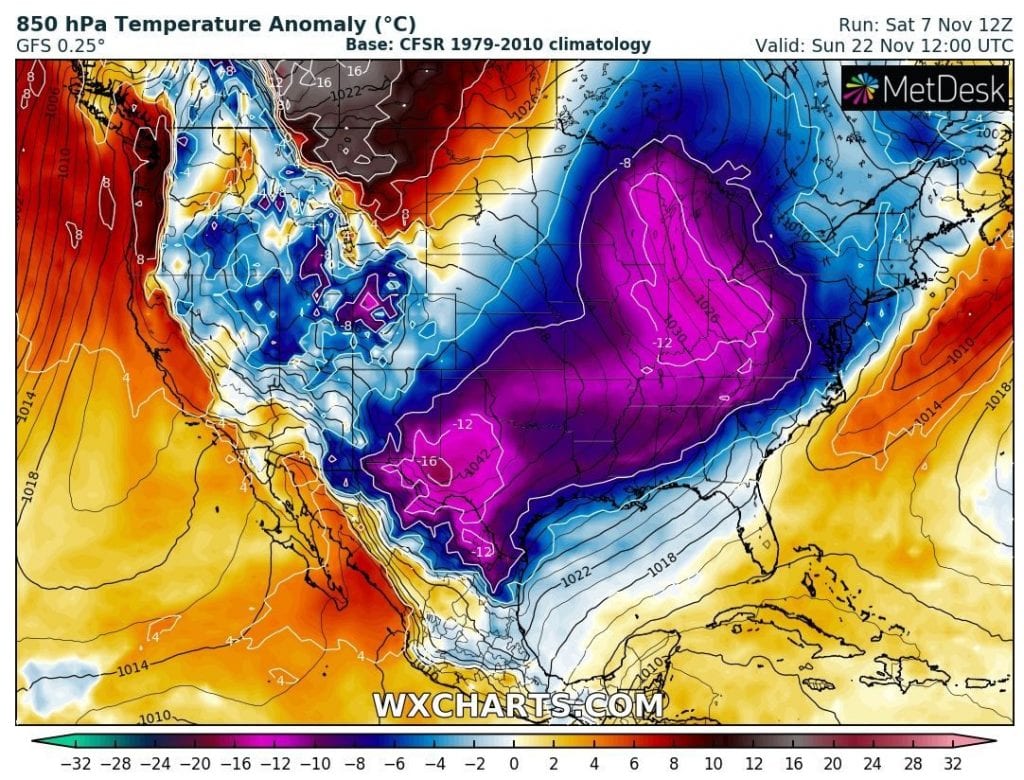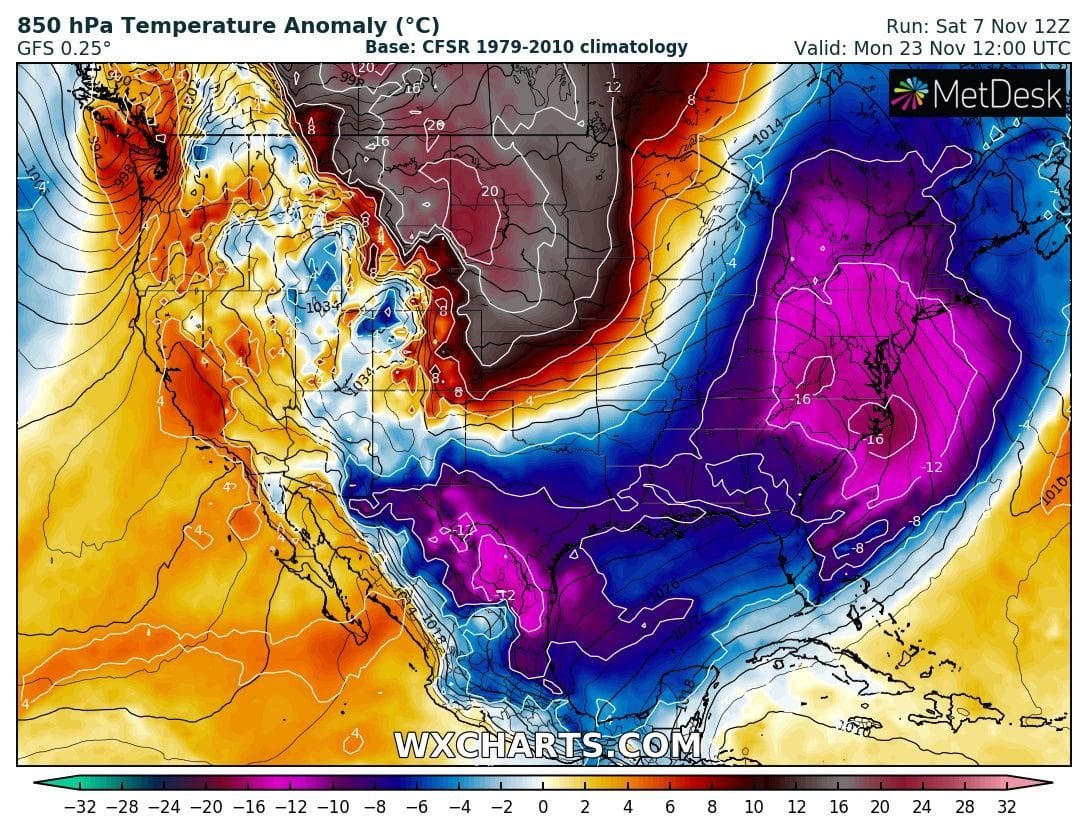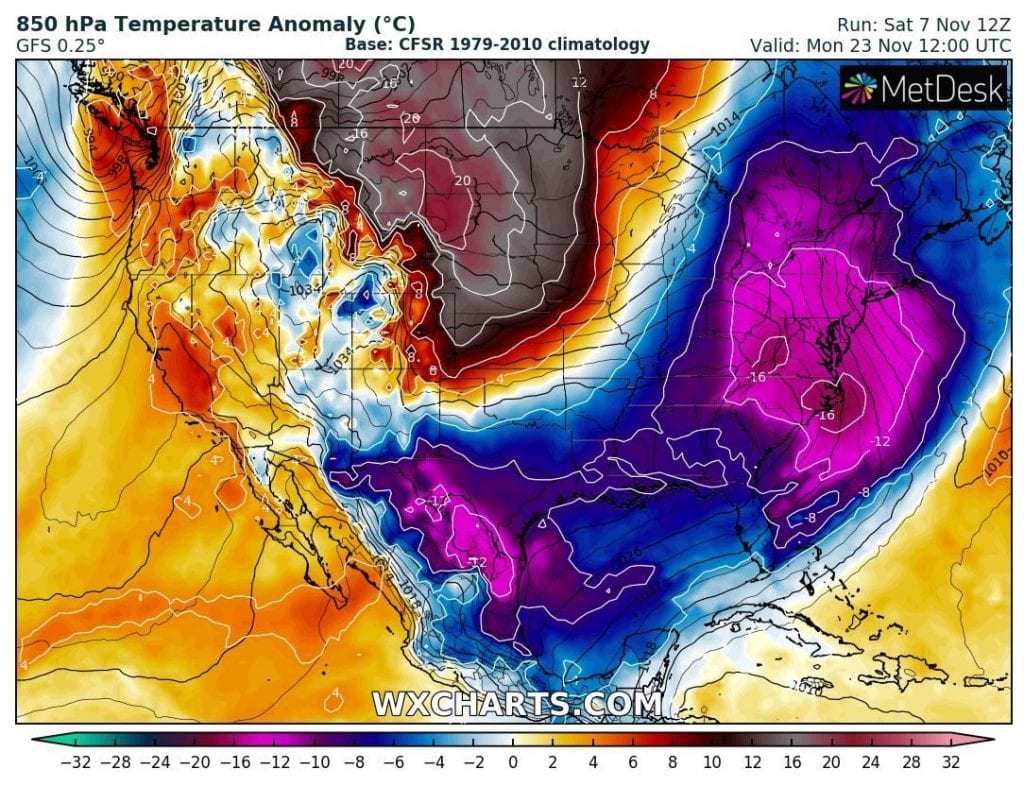 Read more:
(Visited 36 times, 1 visits today)