After heavy rains and wind, skies make clear and quick temperature drop will begin.
First widespread frost shoud hit in Germany, Austria, Czechia and Slovakia already at the weekend and early next week, after shift cyclonic systems to east and south and move dry Arctic air above continental Europe.
GFS (Global Forecast Model) is expecting temperatures around -1°C for large parts of countries, what means, that in valleys and basins should be even colder, around -2/-3°C, or rarely, up to -5°C.
Frosts should surprise lowlands too, with temperatures 0/-2°C.
It should mean, that your crops is needed to harvest or your flowers need a protection from frosts or move from outside to indoor places.
Too, on the roads should create layer of ice regionally, mainly after quicker transition from rainy day to clear night, therefore it will be better to be more careful.
On Monday, situation isn´t so bad with frosts in Europe and predicted temperatures were 2-7°C higher than to the weekend, Monday and Tuesday, 17.-20. October 2020, but some frosts occur in Monday morning, too (Villardeciervos, Spain, was measured -1,9°C, in Nuernberg, Germany and Karlovy Vary, Czechia -0,8°C, Cewice, Poland and Parg, Croatia -0,7°C, Torino, Italy -0,5°C or Billund, Denmark -0,4°C).
Infographics: wetterzentrale.de: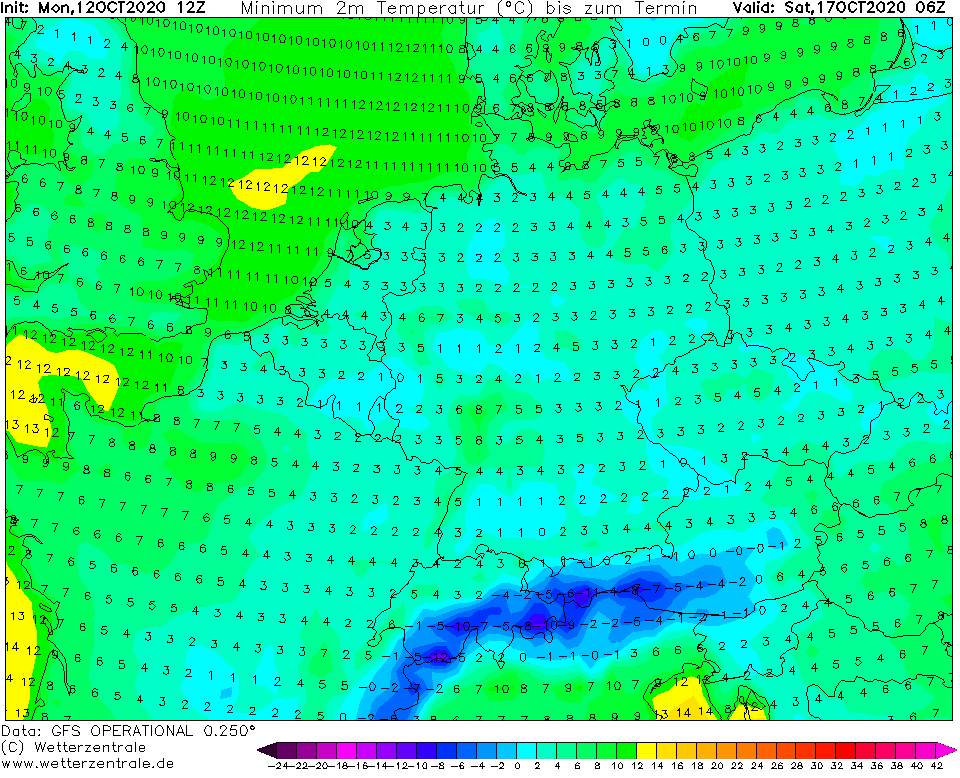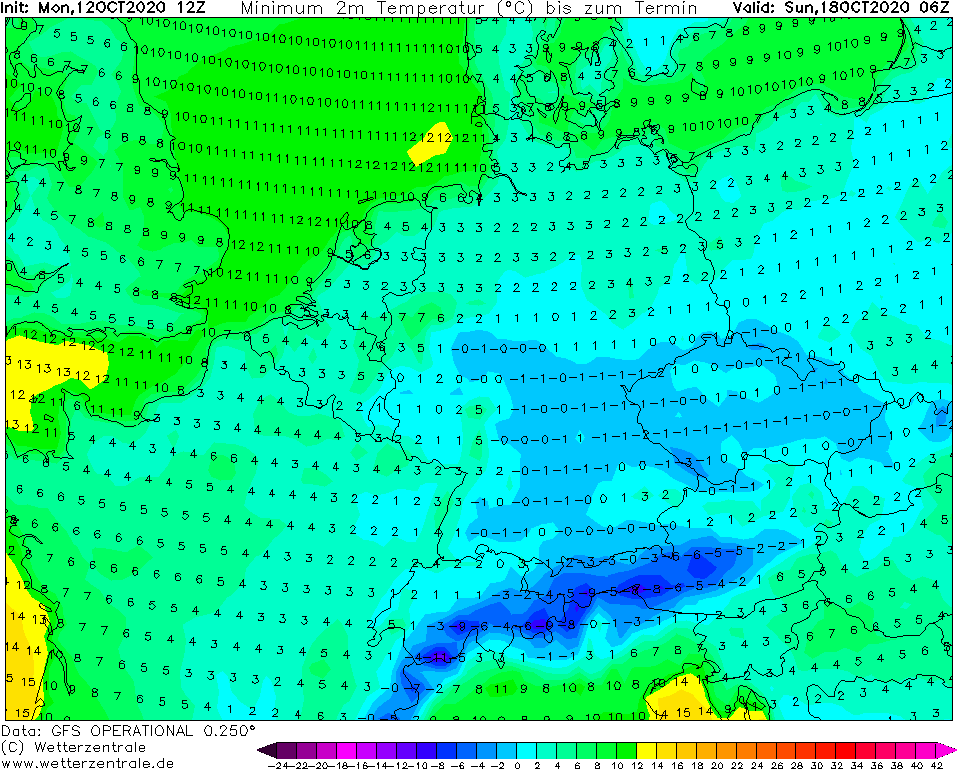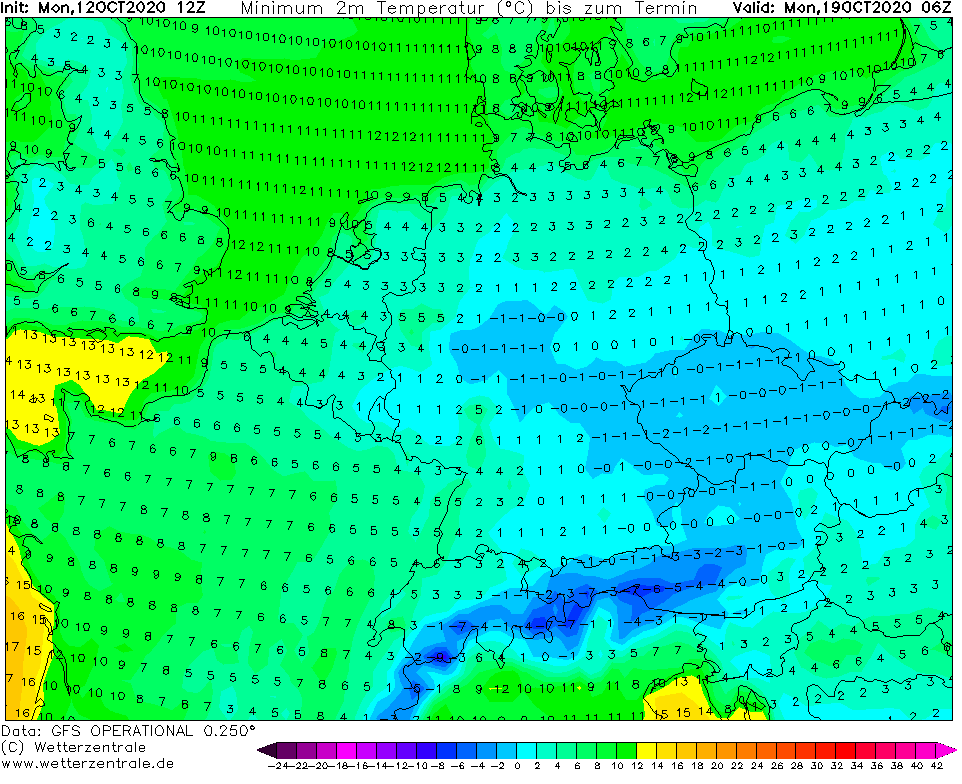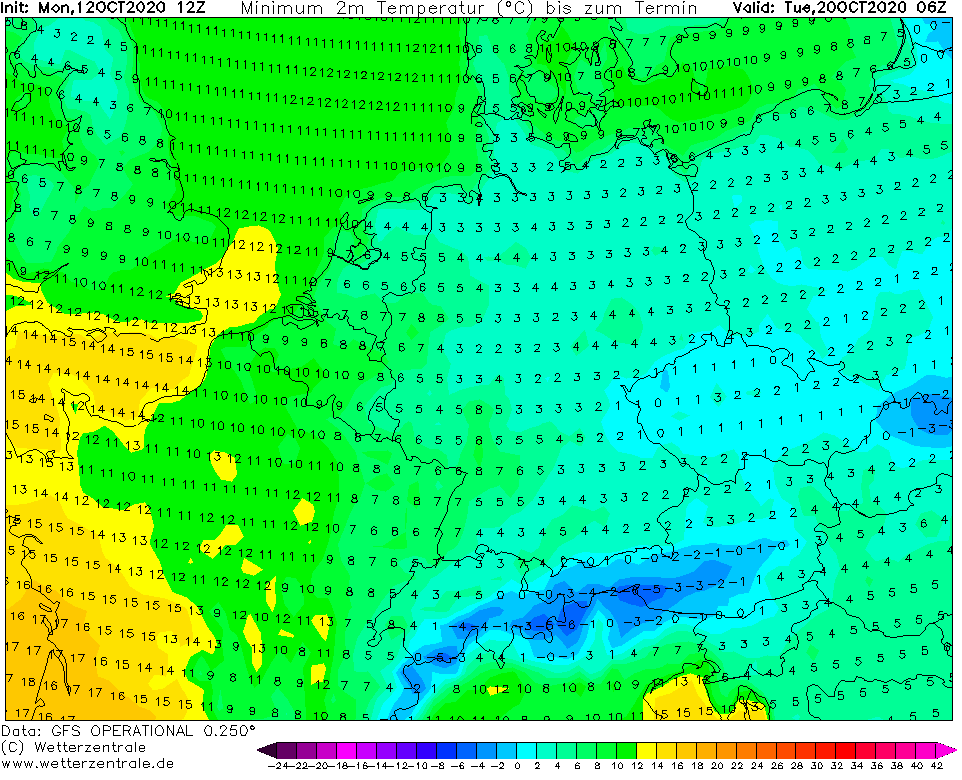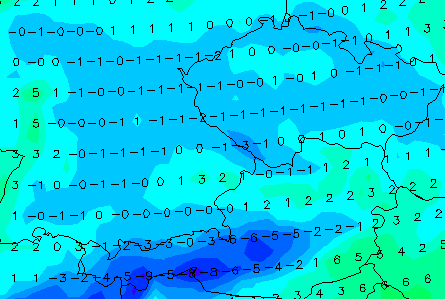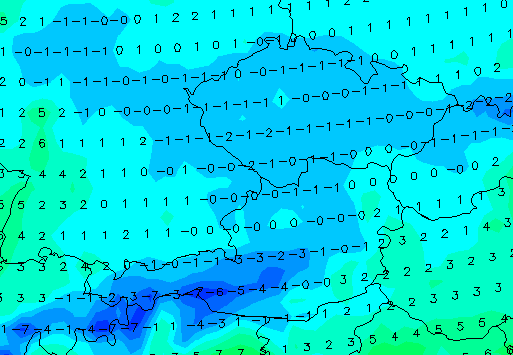 (Visited 24 times, 1 visits today)