Mediterranean system: Floods, winds and tornadoes in Italy, Montenegro, Greece, Austria, Bosnia and Croatia on Monday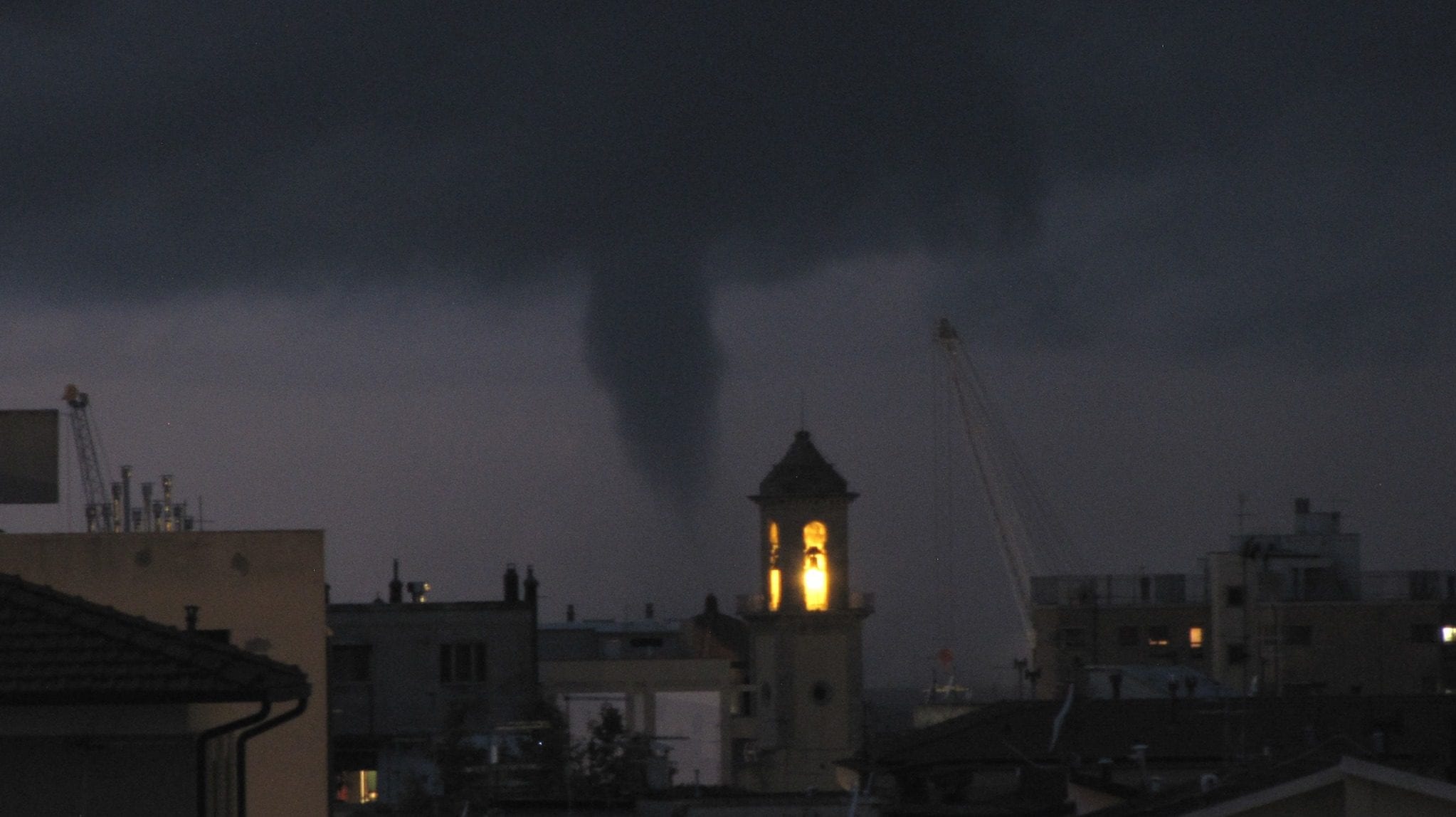 As we warned last week /https://mkweather.com/2020/10/08/red-warnings-before-possible-medicane-for-italy-greece-tunisia-and-balkan-on-monday-11-october-2020//, Italy and Balkan hit really powerful Mediterranean storm on Monday, 12. October 2020, which has caused regional floods, strong winds and several tornadoes in the region.
While, northward and northwestward from the center of deep Mediterranean low, has flown extreme cold Arctic air, with very low maximum temperatures in Austria, Germany, Belgium, Netherlands, Czechia, Poland and Slovakia (and gradually Slovenia and Croatia, too) /https://mkweather.com/2020/10/12/warsaw-92c-zagreb-90c-munich-and-brno-88c-vienna-84c-and-bratislava-only-70c-in-austria-under-1000-masl-winter-24c-extreme-cold-weather-in-europe//, and Alps has covered near freezing temperatures next snowfall /https://mkweather.com/2020/10/12/alps-again-under-the-snow-with-the-lowest-temperature-since-march-2020-160c-3-2f//, southern regions reported heavy rain and severe wind gusts.
In Italy, floods in Parabita and tornado in Livorno has been the most interesting moments of the storm.
Transition of the system has brought rainfall up to 126 mm in Austria (Eisenstadt), 94 mm in Montenegro (Tivat), 80 mm in Italy (Napoli), 77 mm in Greece (Kerkyra), 70 mm in Denmark (Aarhus Syd), 44,8 mm in Bosnia and Herzegovina (Zenica), 41 mm in Slovakia (Piešťany) and 30 mm in Albania (Tirana) between Sunday 22:00 and Monday 22:00, 11.-12. October 2020.
The strongest winds has occurred in Corsica (Cap Bear, 126 km/h), Croatia (Sibenik, 122 km/h), Spain (Zumaya, 115 km/h), Alpine stations in Switzerland and Austria (Jungfraujoch, 98 km/h, Rax, 97 km/h), but strong winds has been recorded too in bigger cities such as Avignon and Perpignan, France, 104 km/h, or Rjeka and Senj, Croatia (90 and 83 km/h).
The next, again severe Mediterranean storm hits the same region already from Wednesday to Thursday, with next possible floods, winds and some tornadoes, according to Monday´s forecasts.
Infographics: Jurnal de Vreme FB, eswd.eu, ogimet.com: