After previous windstorm (ex-tropical storm Kyle), very cold air below 0°C in 850 hPa has flown over northwestern Europe and Norway, Sweden, Iceland and Scotland reported frosts in lower regions on Monday (Skabu-Storslaen, Norway, -2,4°C, Folldall, Norway, -1,9°C, Dravagen, Sweden, -1,0°C, Grimmstarir, Iceland -0,8°C and Los Glascarnoch, Scotland, -0,4°C.
Into this cold air mass will is coming next windstorm in Monday evening very quickly. Firstly, during late Monday evening windstorm (ex-tropical storm Josephine) hits Ireland and during Tuesday the whole territory of British Isles with wind gusts up to 120 km/h.
Bad news is, that windstorm will be continue to move on its southern track over Central Europe next 48 hours, with really powerful winds from northern France to Carpathians and Baltic area.
In northern France, Benelux, northern Germany and Denmark, 100 km/h wind gusts can be reached regionally in lowlands and in Poland, Czechia, Austria, Slovakia and Hungary over 80 km/h in lowlands. In Alps and Carpathians in higher elevations will be wind gust even more stronger, highly over 100 km/h.
Really heavy rain system will bring over British Isles, Northern and Baltic sea region and later, at the end of August, high amounts of precipitation are in Alpine region expected.
On Wednesday, during the transition of the low pressure system above northern Central Europe, some parts of Germany can measure very low maximum temperatures near wind and rain, only +15°C. Wind-chill temperature will be even lower, in some parts only around +5°C near strong winds.
Early autumn is thanks to powerful Atlantic hurricane season here and we would to be prepared for colder, more rainy and windy autumn, with early cold spells, thanks to favorable atmospheric circulation for colder conditions in Europe /https://mkweather.com/2020/08/22/europe-autumn-2020-forecast-mkweather-accuweather-maps-and-analysis//.
Expected wind gusts over Europe from Tuesday to Wednesday, 25.-26. August 2020 /wxcharts.com: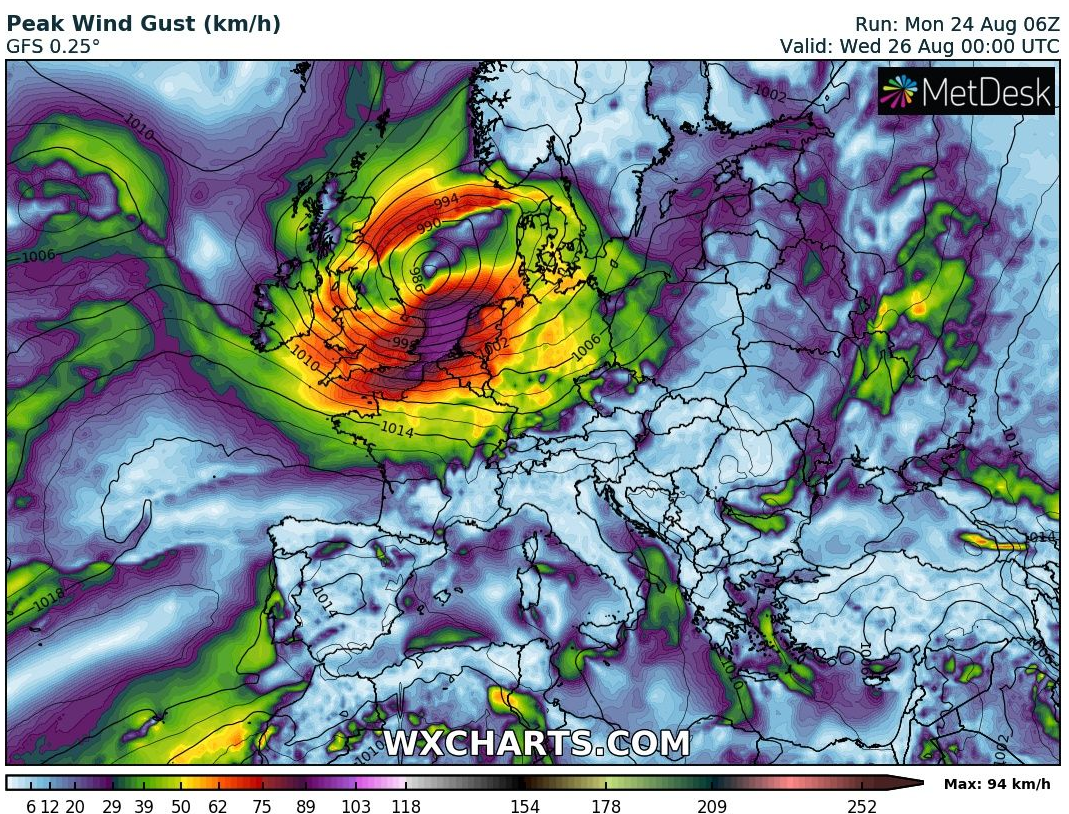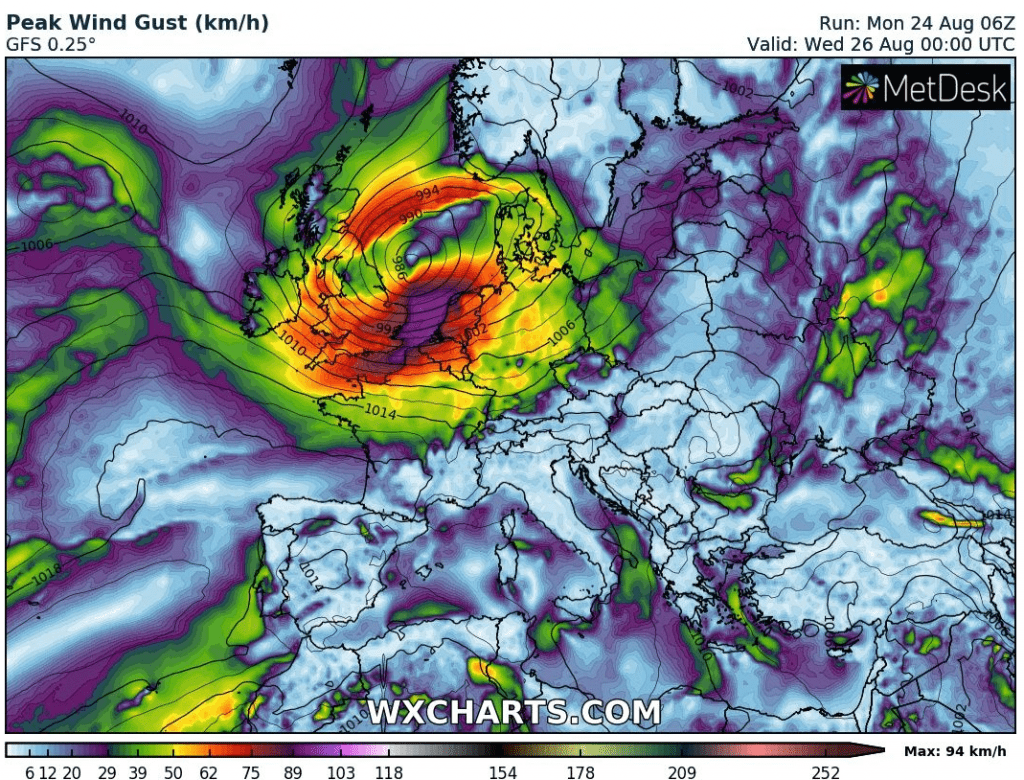 Accumulated precipitation over Europe till end of August 2020 – the most of precipitation will bring described windstorm /wxcharts.com/: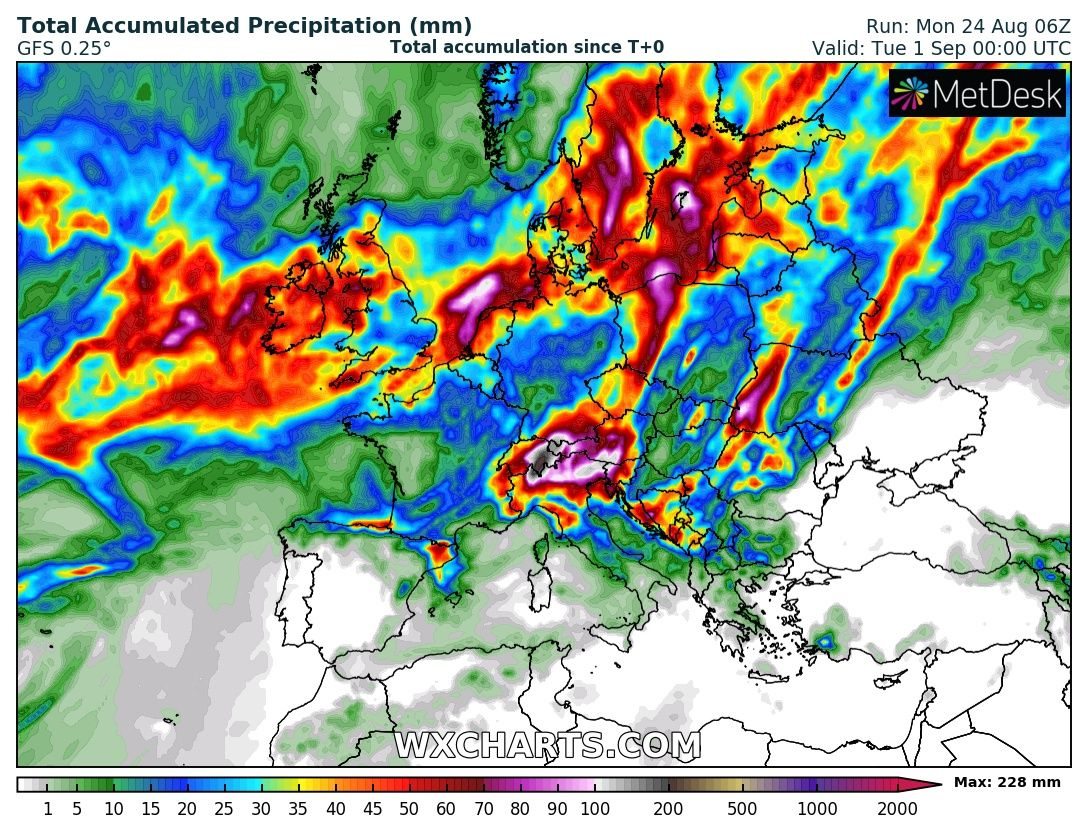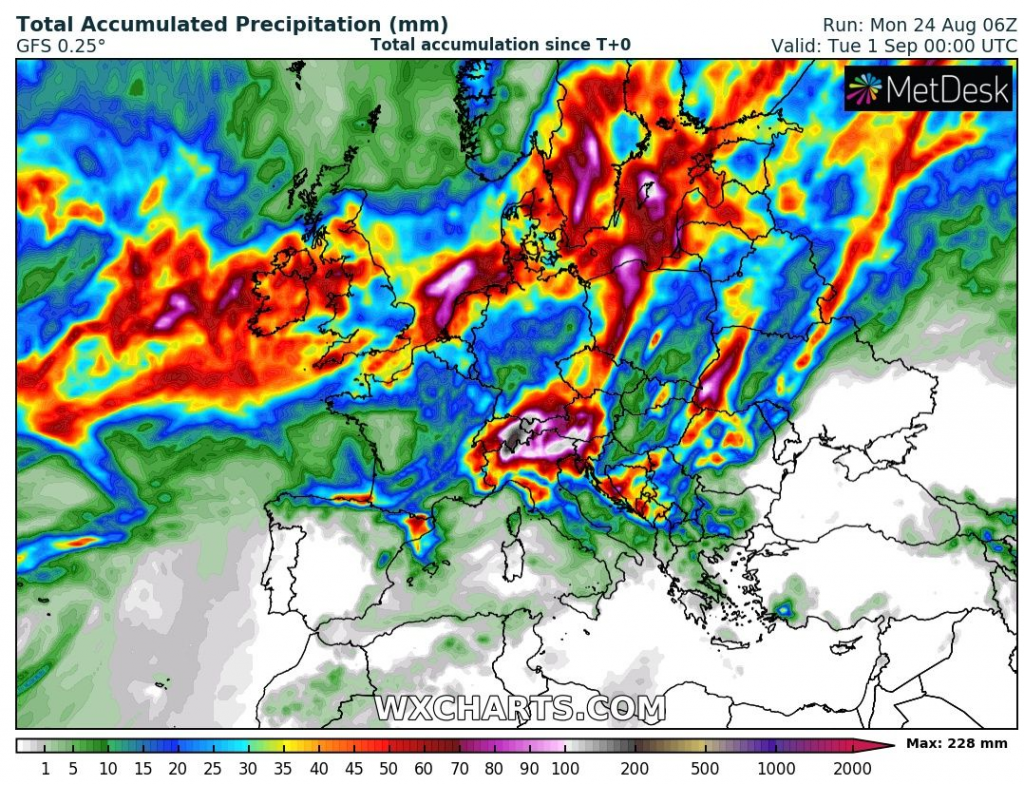 Pressure anomalies over Europe linked with windstorm /wxcharts.com/:
Maximum and minimum temperatures from Wednesday afternoon till Friday morning (after transition of windstorm) in Europe /wetterzentrale.de/: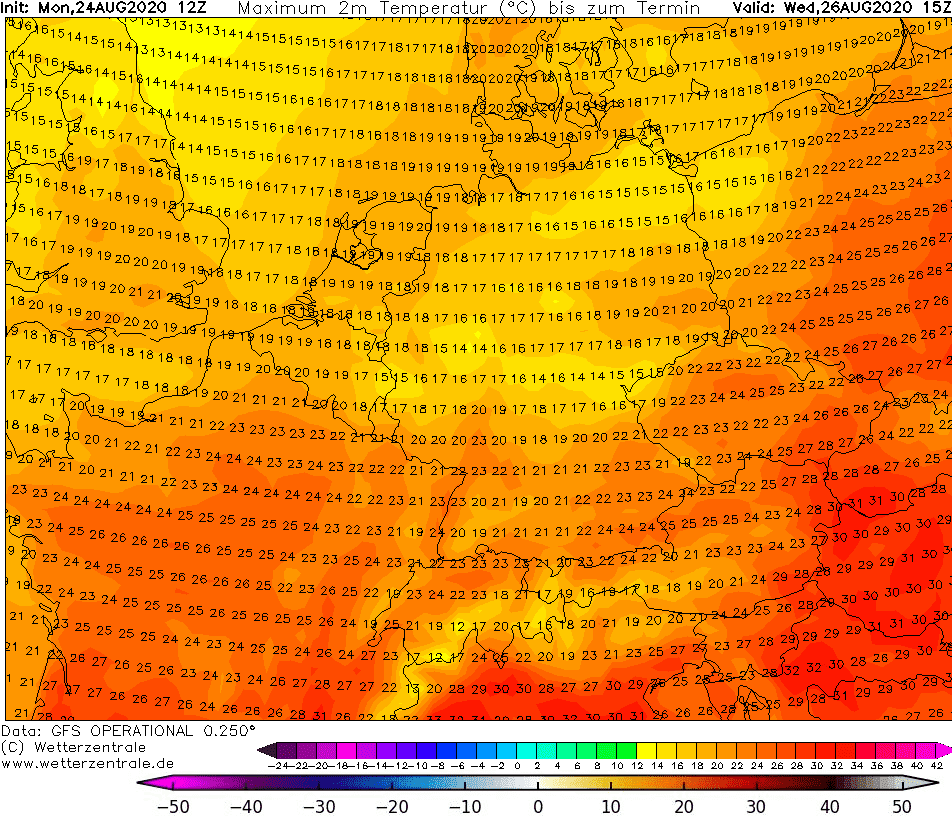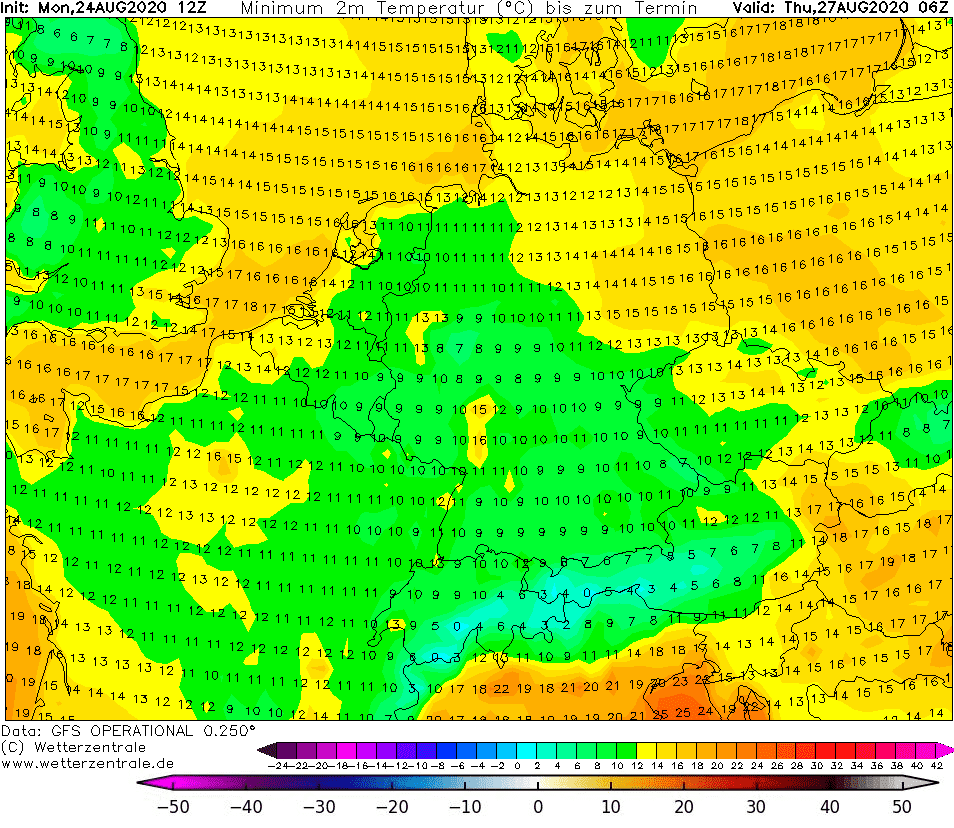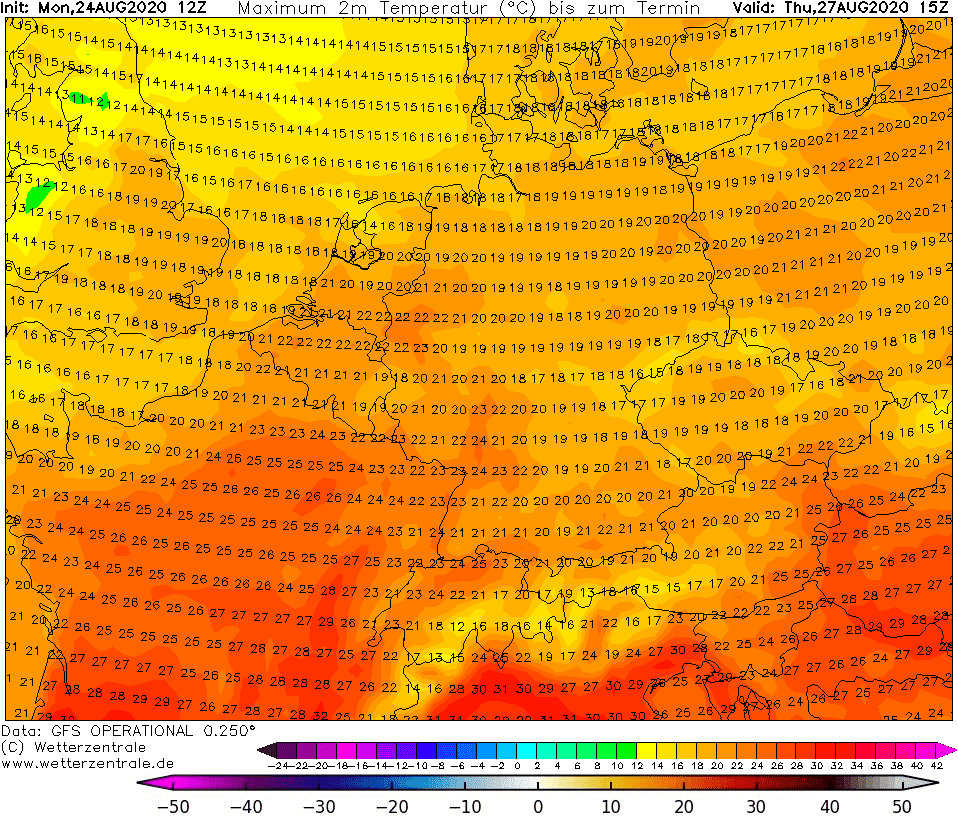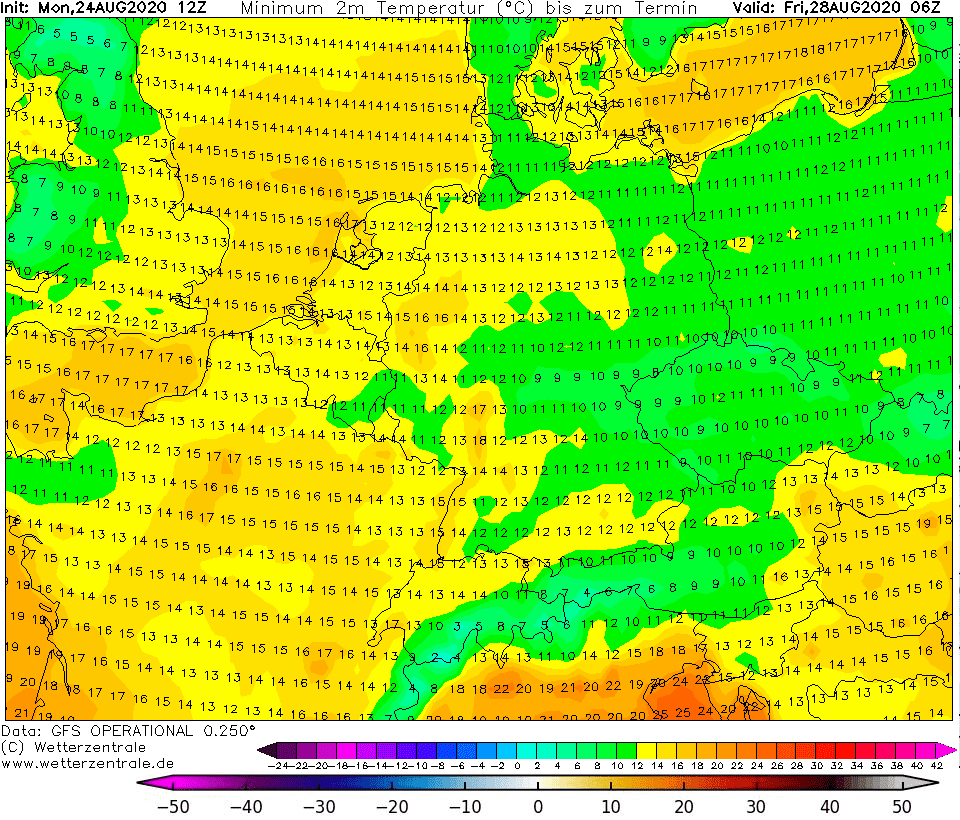 Read more:
(Visited 32 times, 1 visits today)