11 tornado reports, hailstorms, and floods in Greece and Turkey! 7 cm hailstorm in Libya! The second Mediterranean system hits Central and Eastern Mediterranean!
Severe storms with heavy rains, floods, tornadoes, hail, and damaging lighting have shifted in the last days from Italy above Balkan, Greece, and the north-African coast /https://mkweather.com/a-week-lasting-flooding-threat-for-balkan-sicily-with-tornadoes-heavy-rains-and-damaging-winds-croatia-already-152-mm-14-hours-a-dangerous-mediterranean-low-will-shift-until-wednesday-13-10-a//.
The worst situation was finally in Greece and the neighboring regions.
In Greece, 9 tornado reports and in Turkey 2 tornado reports on ESWD /https://eswd.eu/cgi-bin/eswd.cgi/ were observed between 9.-12. October 2021.
In northern Evia, Greece, flash floods appeared at the weekend, with severe damages to holiday destinations.
Gónnoi, Greece on 11. October, Lisimákhia, Greece on 8. October reported large hail (2 cm diameter).
Even larger hail was reported from Mişrātah, northern Libya on 10. October, with a diameter of 7 cm! Large hails were damaging everything, including cars, windows, and properties.
Northern Tunisia and western Turkey reported damaging lighting.
Currently, the system is shifting above the Black Sea and Ukraine, but the second Mediterranean low is expected.
This, the second pressure low system, hits in the next days Italy, Tunisia, southern Balkan, Greece, Turkey, Libya, Egypt, Caucasian region, Cyprus, Lebanon, Syria, and Israel.
In mountainous regions in southern Balkan should intensively snowing, while many parts of Central and Eastern Mediterranean should experience dangerous conditions, again.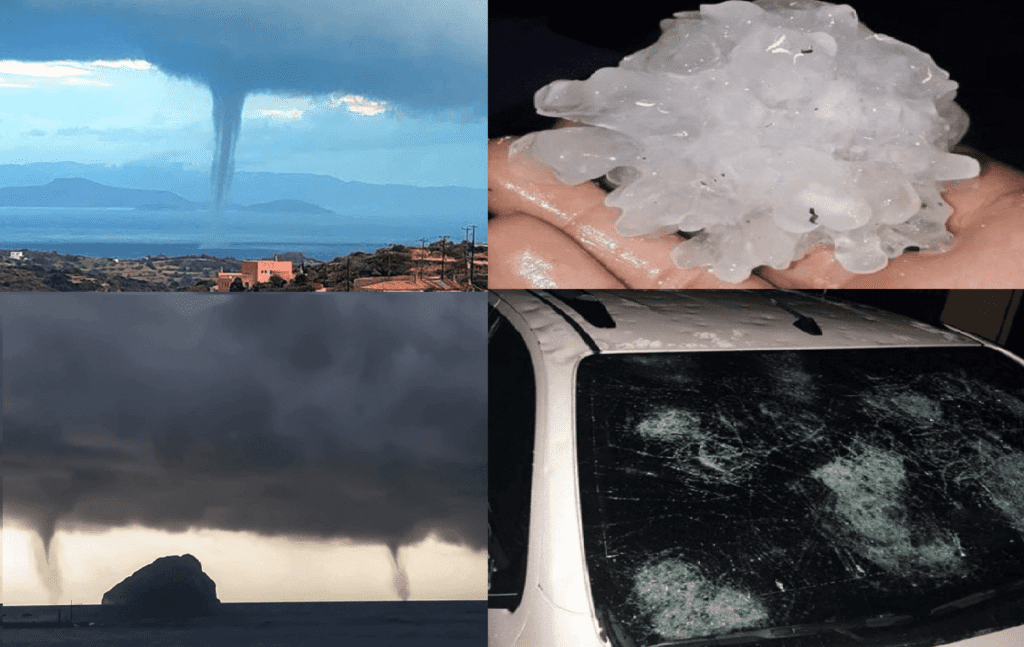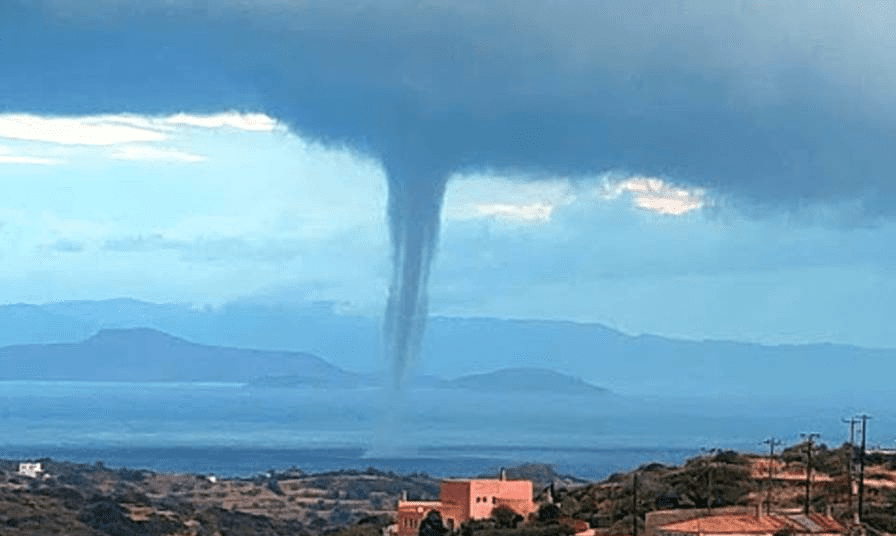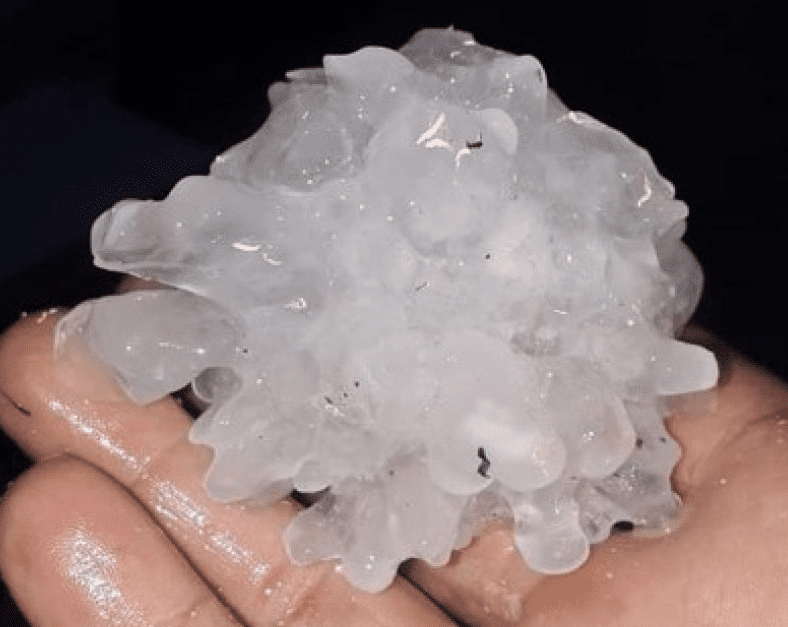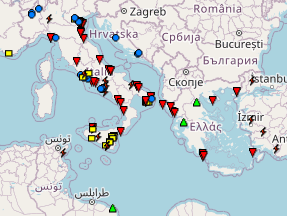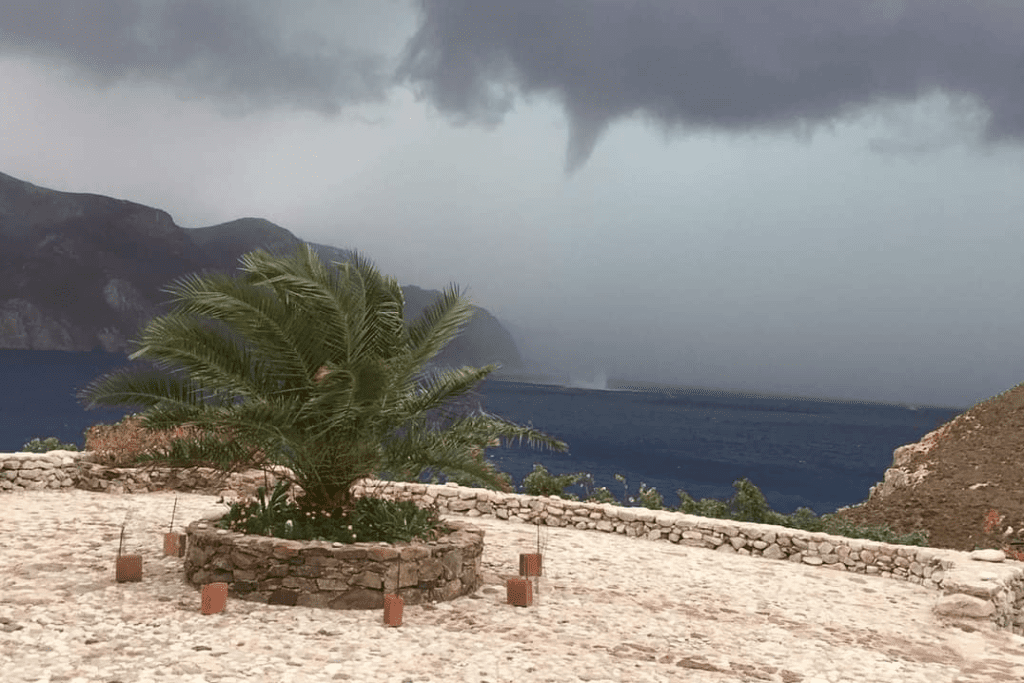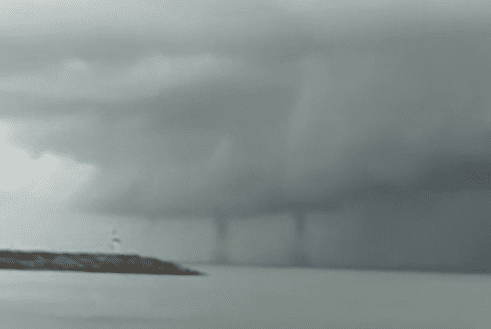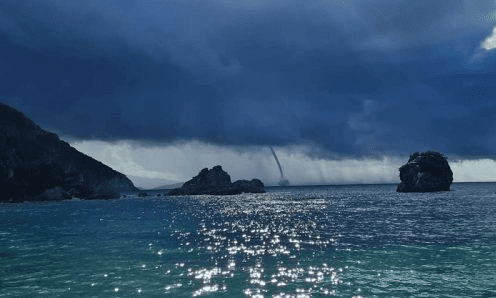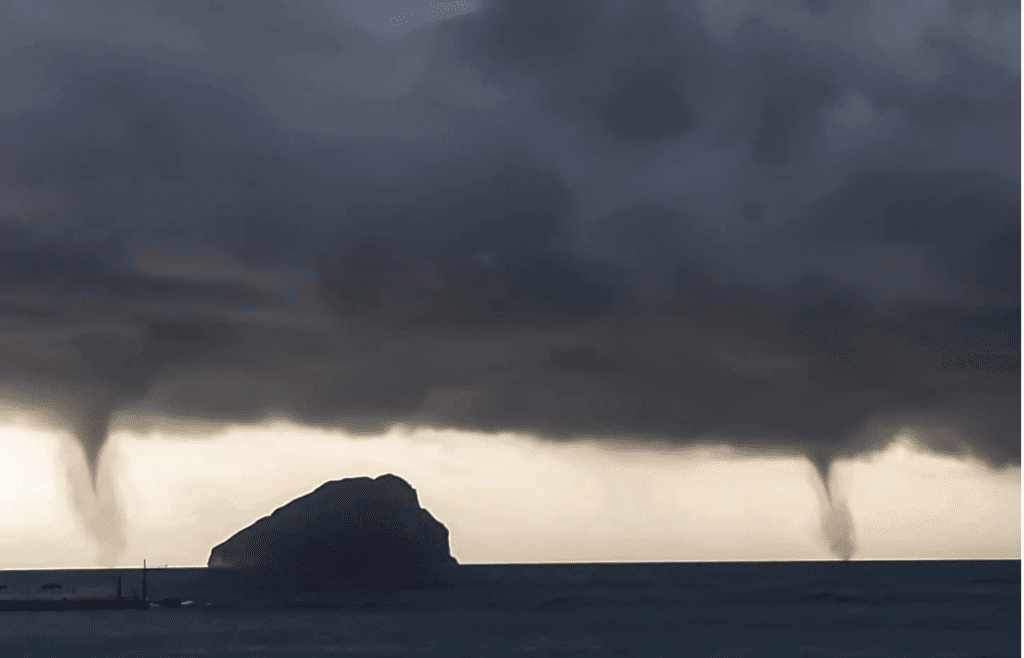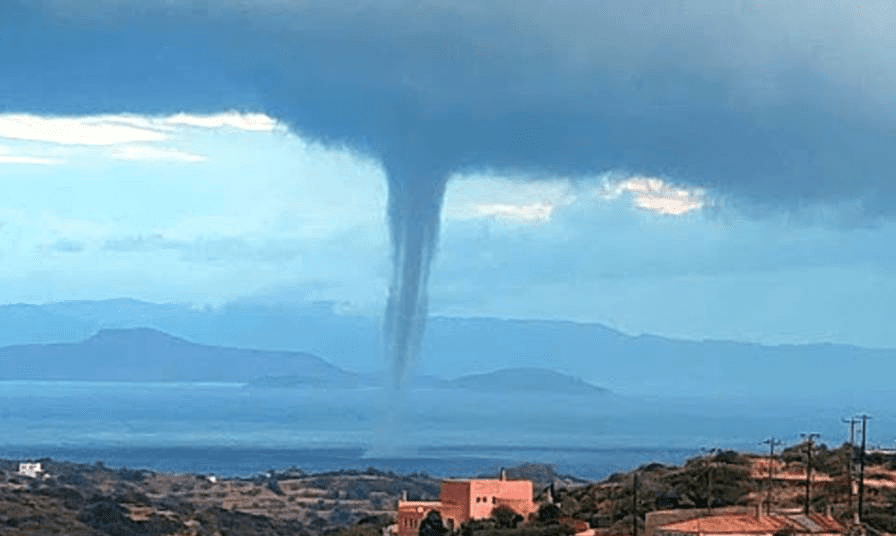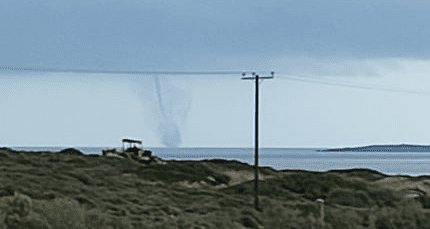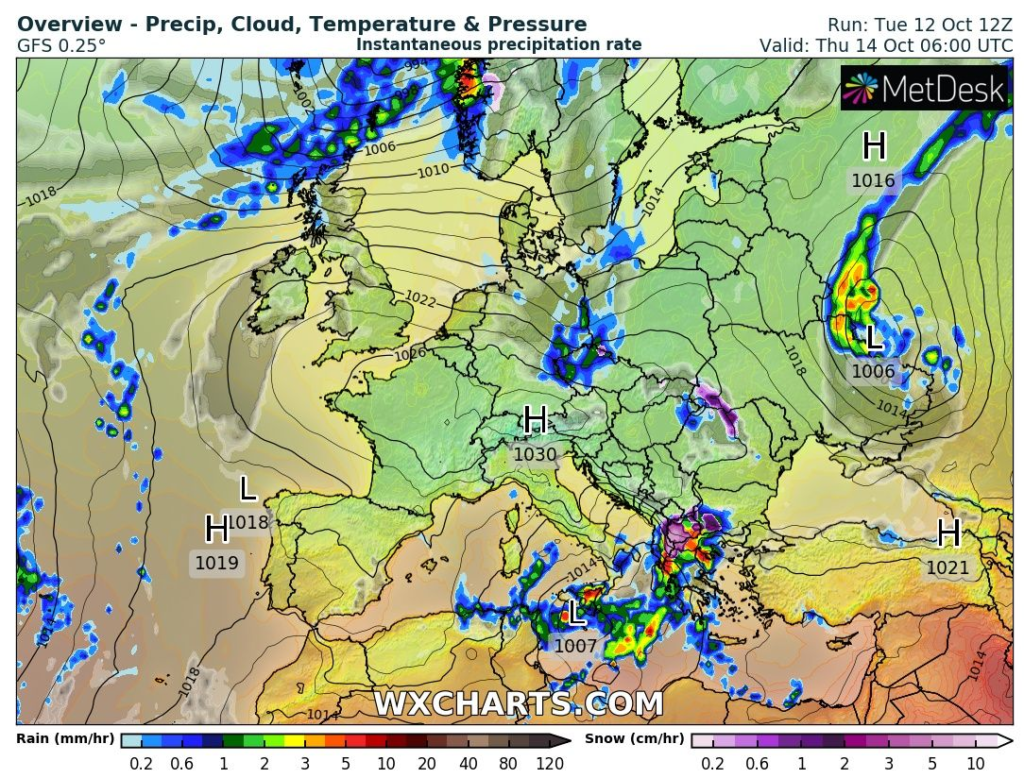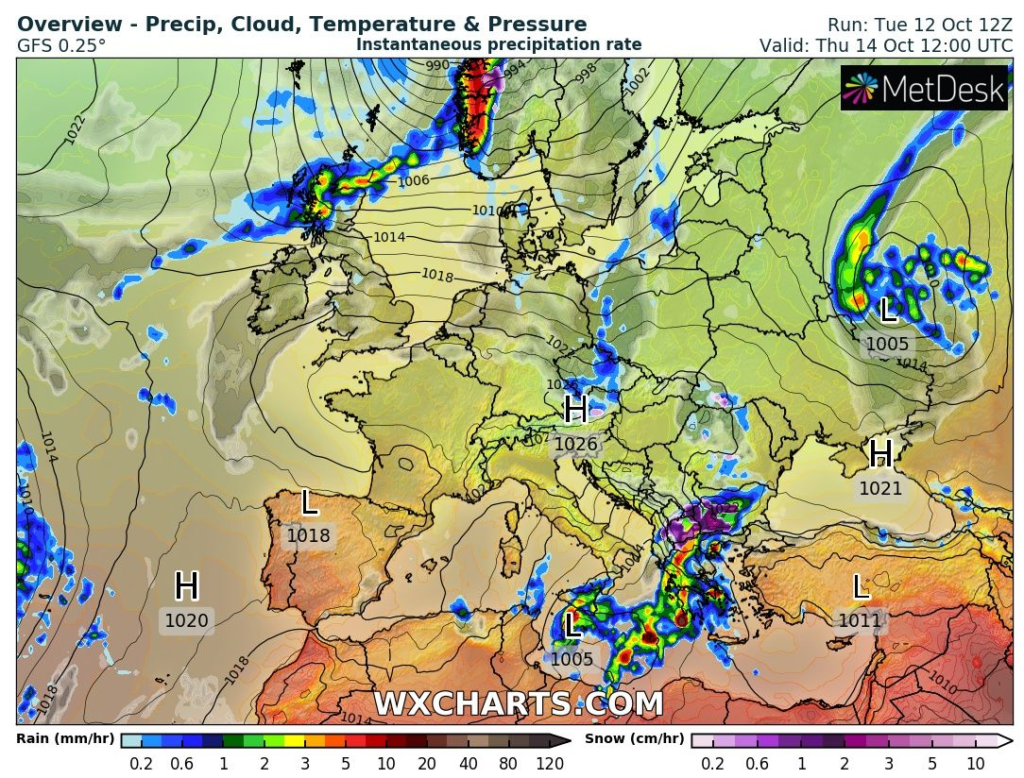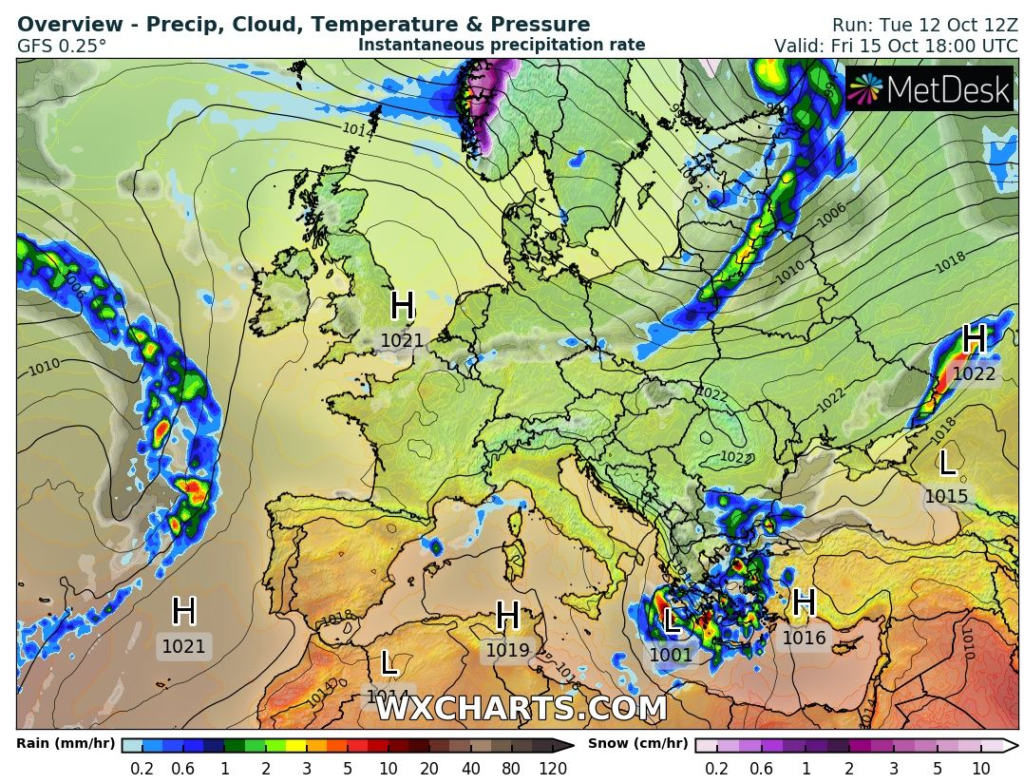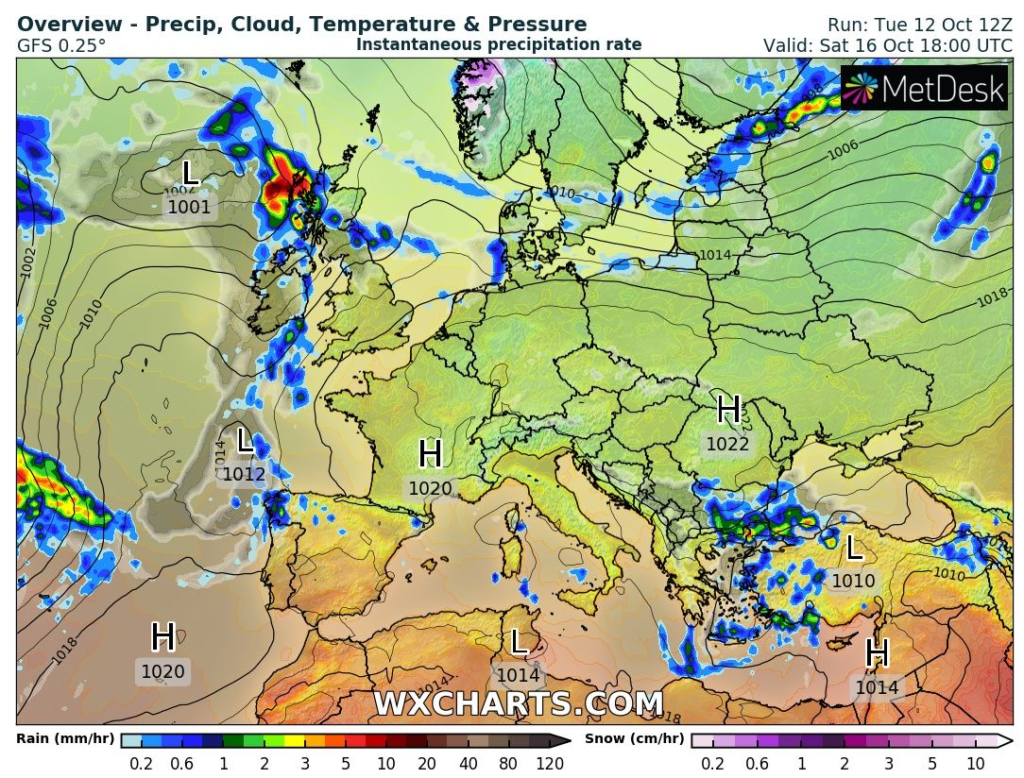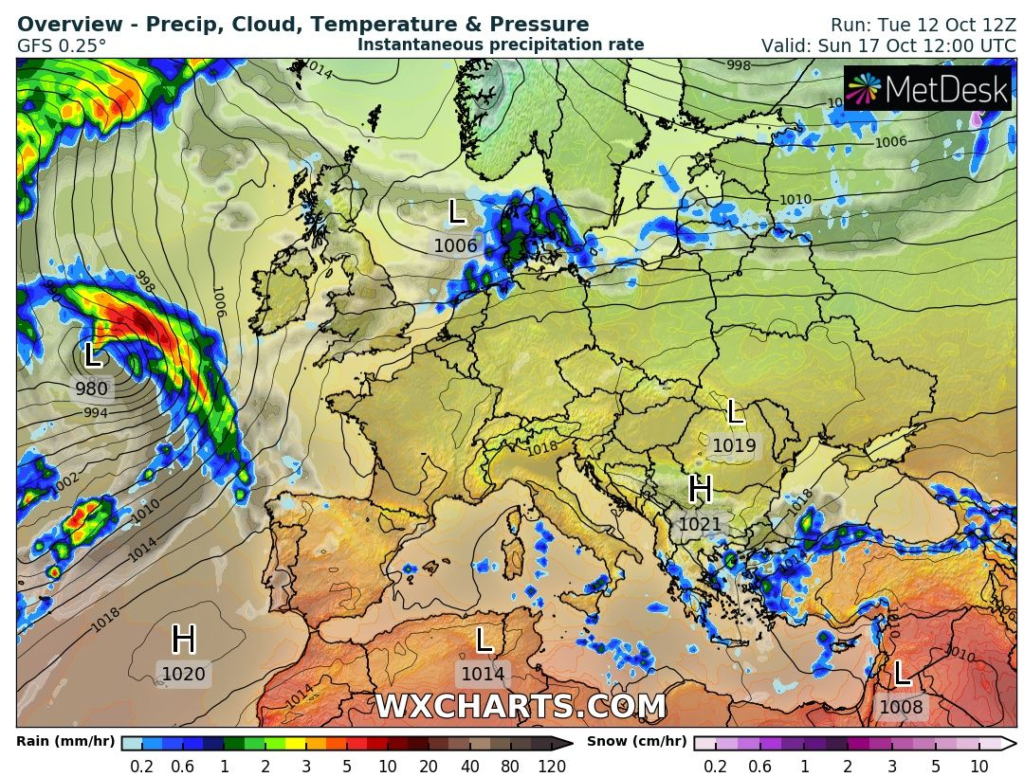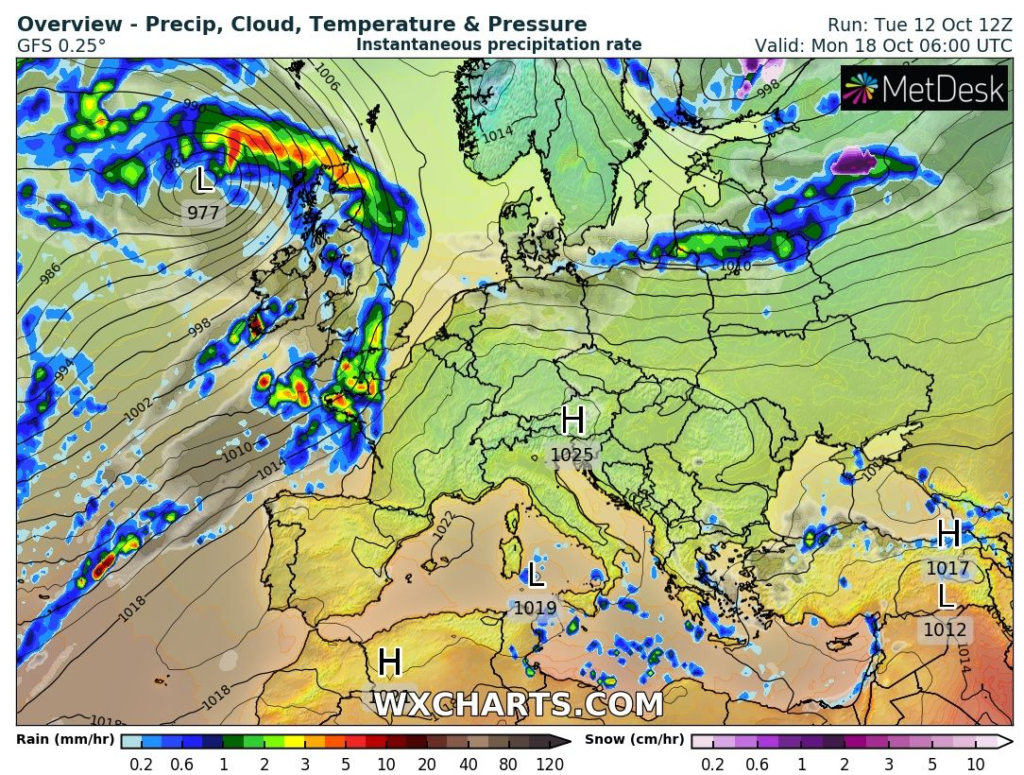 Source: wxcharts.com