19% of Greece under the snow, the snowiest December since 2004!
MK
December 14, 2021
3 min read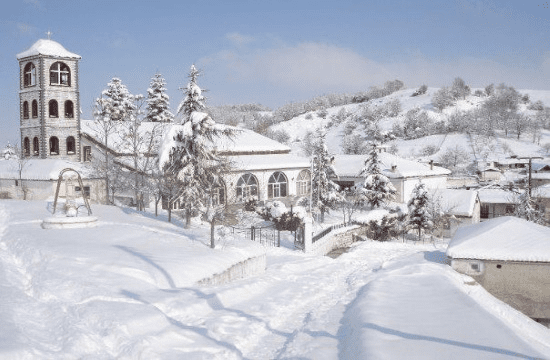 Lower elevated parts of the country hit in the last 5 days heavy rains up to 301 mm, with a result of 1 dead.
Already in the last Mkweather article, we were informed about the extreme blizzard in Balkan in the last days, with result of up to 1 meter of snow in mountainous areas and up to 40 cm in metropolitan areas, e.g. Belgrade, Serbia or Tuzla, Bosnia, and Herzegovina /https://mkweather.com/beograd-serbia-tuzla-bosnia-and-herzegovina-with-40-cm-snowfall-most-of-balkan-after-a-blizzard//.
Severe snowstorm has shifted above Greece, too, from where the heaviest early winter snowfall in the last 17 years is reported.
19% of the territory of Greece is covered under the snow, which is the highest December value since 2004.
The average daily snow cover for the period from 2004 to 2021 in early December is about 4% according to /https://www.ekathimerini.com/news/1173691/annual-rainfall-and-snowfall-records-broken-in-december// and the National Observatory of Athens.
Snowfall in the last day appeared in many populated parts of the country, e.g. in Florina or Attica.
Florina, 650 MASL, reported on 13. December temperatures only in interval -0,8°C / +0,8°C.
However, in some parts of the country, freezing rain has appeared.
In Athens, the minimum temperature dropped to +6,6°C and in Heraklion, Crete, to +9,8°C.
In the outlook, an even stronger coldwave, with a possible snowing and frosts around Christmas time and New Year 2021-2022, is forecasted.
Snow should appear during this period regionally along the coast of Greece and very rare snow cover should appear in metropolitan areas.
Cold weather is forecasted to persist in the southern half of Europe until 25. January 2022, but gradually should replace cold blocking pattern sunny, but still with very cold nights, NAO+ /https://mkweather.com/ecmwf-6-week-forecast-for-europe-until-24-january-2022//.