6-week ECMWF forecast for Europe until 7. March 2022: Early spring is coming!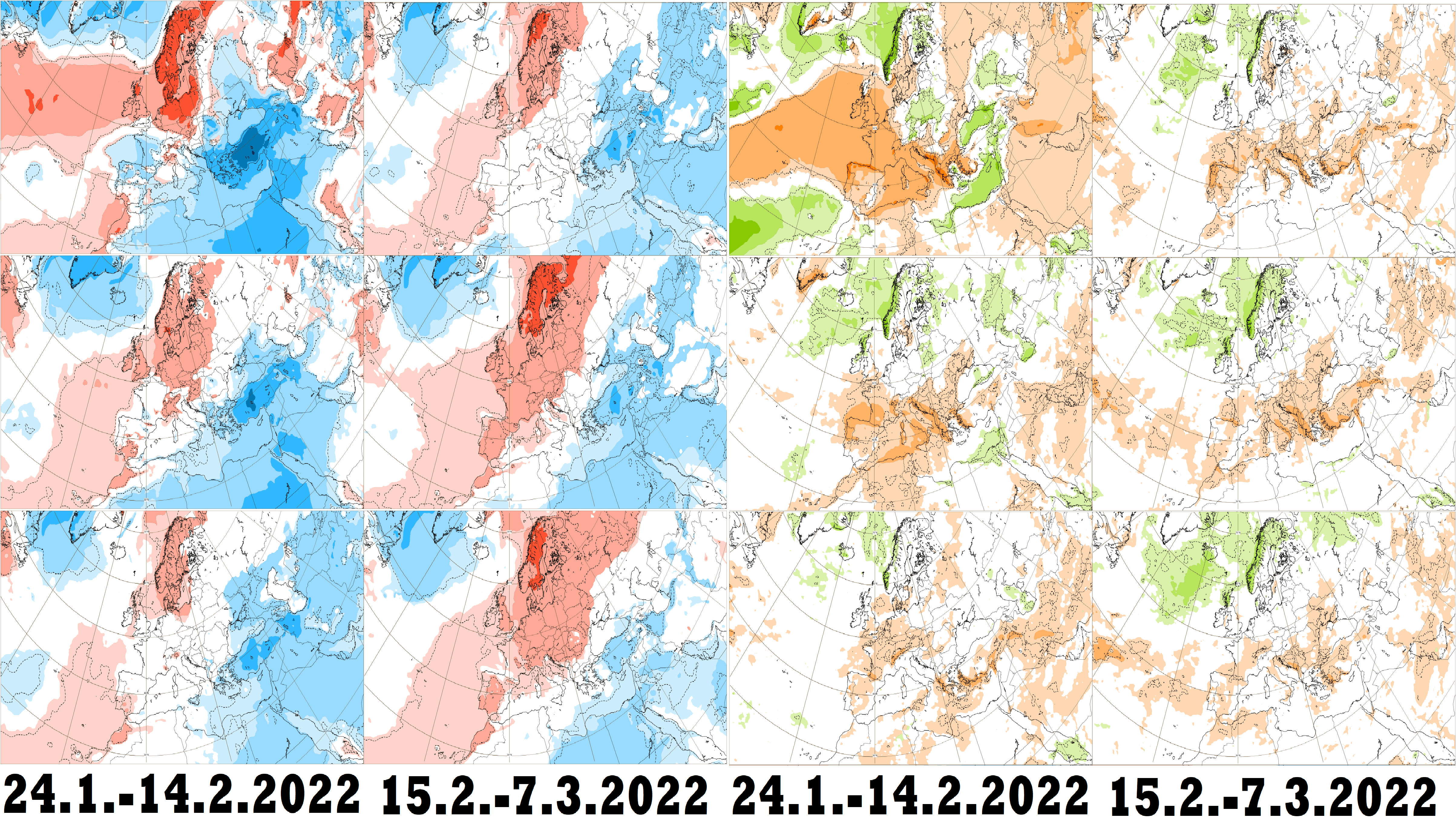 Very probable the last, in some regions absolute peak of Winter 2021/2022 is here (mainly parts of Central, Eastern Europe, Baltic region, Italy, Balkan, Greece, Turkey, Caspian region, the Middle East and northern Africa), but from the west, very warm air is already pushing above the continent.
While from Turkey, extreme frosts up to -40°C are reported /https://mkweather.com/extreme-frosts-hit-kurdistan-397c-in-turkey-and-274c-in-iran-gaziantep-with-05-meters-of-snow-3000-vehicles-stuck-in-a-blizzard// and severe frosts hit already eastern and southern sectors of the wider European region, the British Islands, Scandinavia, and northern Central Europe will report already in the last January 2022 week very warm weather and gradually extremely warm air will be shifting above the continent until the start of March 2022.
Gradually, all Europe will be hit by anomalously warm air masses from the Atlantic, and the 3rd February 2022 decade and the 1st March 2022 decade should be therefore extremely warm, with early-spring temperatures up to +20°C in European mid-latitudes, in March maybe very rarely up to +25°C in southern parts of mid-latitudes and in the Mediterranean between +25/+30°C.
Very cold weather will persist until 7. March 2022 only in Turkey, Caspian region, NE Africa and the northern Middle East, with continuous winter-like weather with frosts and in the first weeks blizzards (or heavy rains with floods). Gradually, cold and dry weather is in these regions forecast.
A reason of early-spring conditions in Europe already in a few weeks will be an expected NAO+ phase /https://mkweather.com/ecmwf-is-confirming-nao-spring-should-come-to-europe-already-in-a-few-weeks//, which is associated with a strong Azores high and Icelandic low shifted from the Mediterranean (Mediterranean lows) above Scandinavia and northern parts of Europe.
One of the main sign of NAO+ is the very dry Mediterranean, which we should notice on precipitation anomaly maps below.
CFS outputs expect, that NAO+ should persist almost all March 2022 /https://mkweather.com/early-spring-conditions-nao-in-europe-in-february-and-march-2022-is-still-confirming-mainly-for-western-northern-and-central-parts-se-sector-will-stay-cold//, with very warm, maybe gradually even summer (+25°C) spring weather in continental Europe.
After early summer temperatures, late-season frosts damaging harvest should appear after declining of NAO index around April 2022.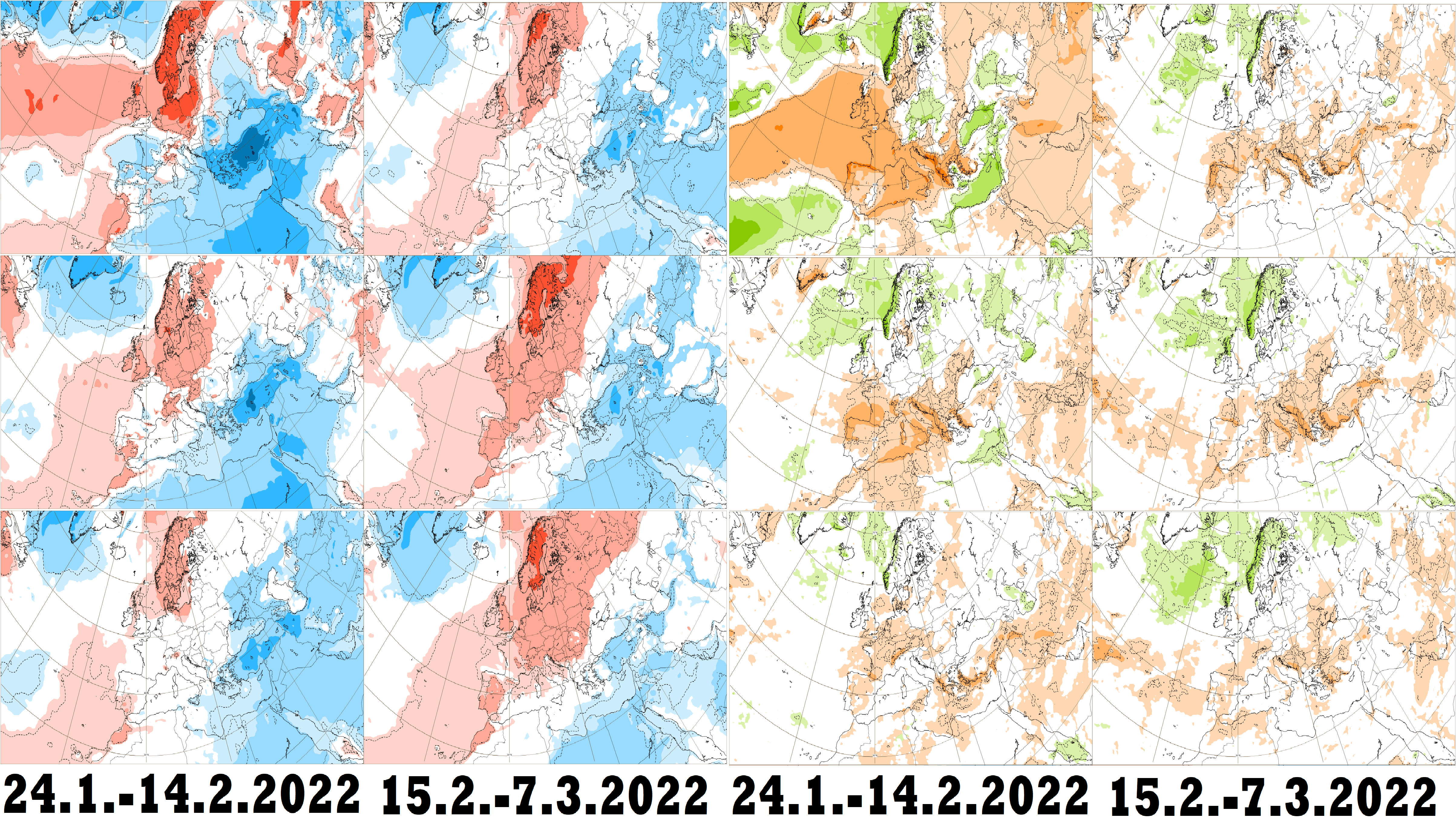 Source: ECMWF (links below)
Source: https://apps.ecmwf.int/webapps/opencharts/products/extended-anomaly-2t?base_time=202201200000&projection=opencharts_europe&valid_time=202203070000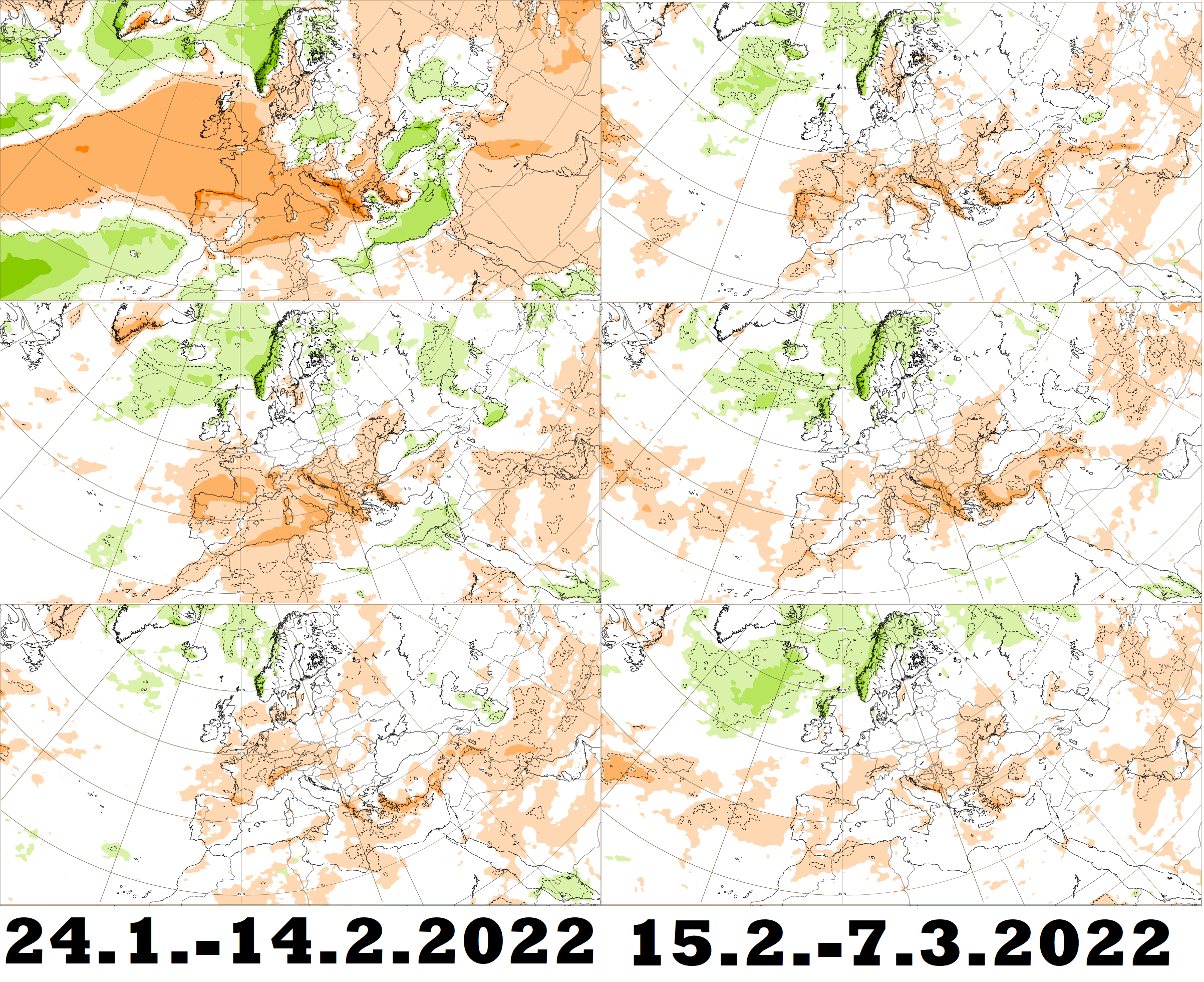 Source: https://apps.ecmwf.int/webapps/opencharts/products/extended-anomaly-tp?base_time=202201200000&projection=opencharts_europe&valid_time=202203070000