A possible Hurricane Julian should shift towards Europe, Tropical storm Kate towards Greenland!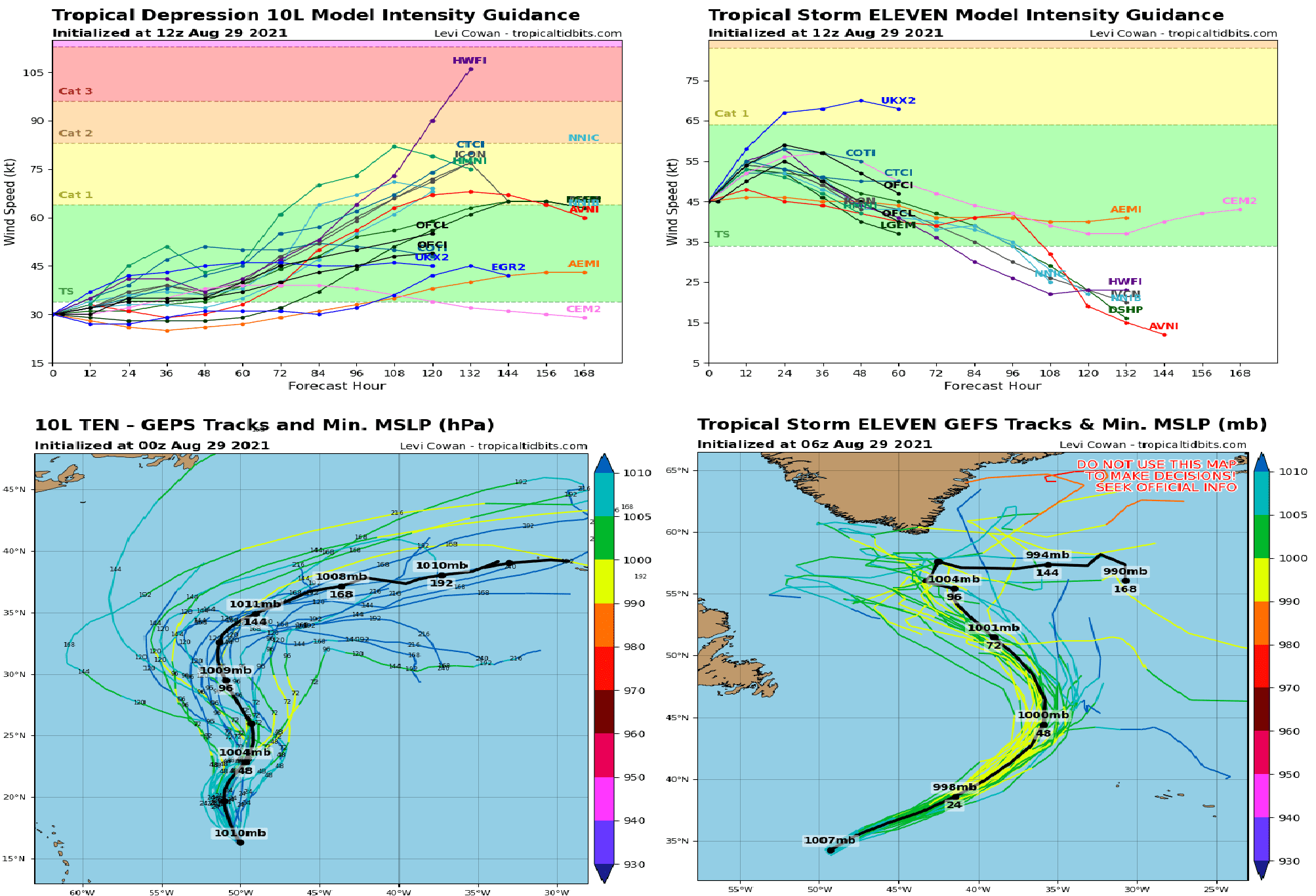 Only in the last article, we warned before the strongest hurricane in 2021 – Category 5 Hurricane Ida, which hit the USA and is already causing devastating havoc in Louisiana and neighboring states (it´s the strongest hurricane in Louisiana since 1850!) /https://mkweather.com/breaking-top-1-weather-event-natural-disaster-of-the-year-catastrophic-hurricane-ida-category-5-hit-the-usa-the-strongest-hurricane-in-louisiana-since-1850//.
Simultaneously, Category 2 Hurricane Nora is shifting above Mexico and the southeastern USA, with the next additional damages /https://mkweather.com/hurricane-nora-category-2-hits-mexico-and-southwest-the-usa-mexicali-with-a-new-mexican-national-august-record-506c//.
Above Northern Atlantic however, have appeared the next significant tropical threats – a possible Hurricane Julian and a possible Tropical storm Kate.
Julian is currently reaching an intensity of a tropical storm, while the possible Kate is now only a tropical depression.
Julian is forecasted to shift directly towards Europe in early September 2021, with a possibility of some impact in northwestern parts of Europe, while Kate will be shifting directly above southern Greenland past a very untraditional stormtrack (with a direction from south to the north).
Ex-hurricane Julian / its remnants should hit around 5. September together with a powerful extratropical cyclone mainly Iceland and Norway, but if a track will be updated into southern directions, Scotland or Ireland should see their first ex-tropical cyclone of the season, too.
The rest of Europe will be after a very cold period enjoying weaker winds and gradual warming until 10. September 2021, without an impact of ex-tropical cyclones.
An MJO update is saying about good conditions for hurricane or least tropical storm development above Northern Atlantic maximally until 15. September 2021 /https://mkweather.com/wp-content/uploads/2021/08/49035e62106ec4de1aca96a4c672f921.gif/.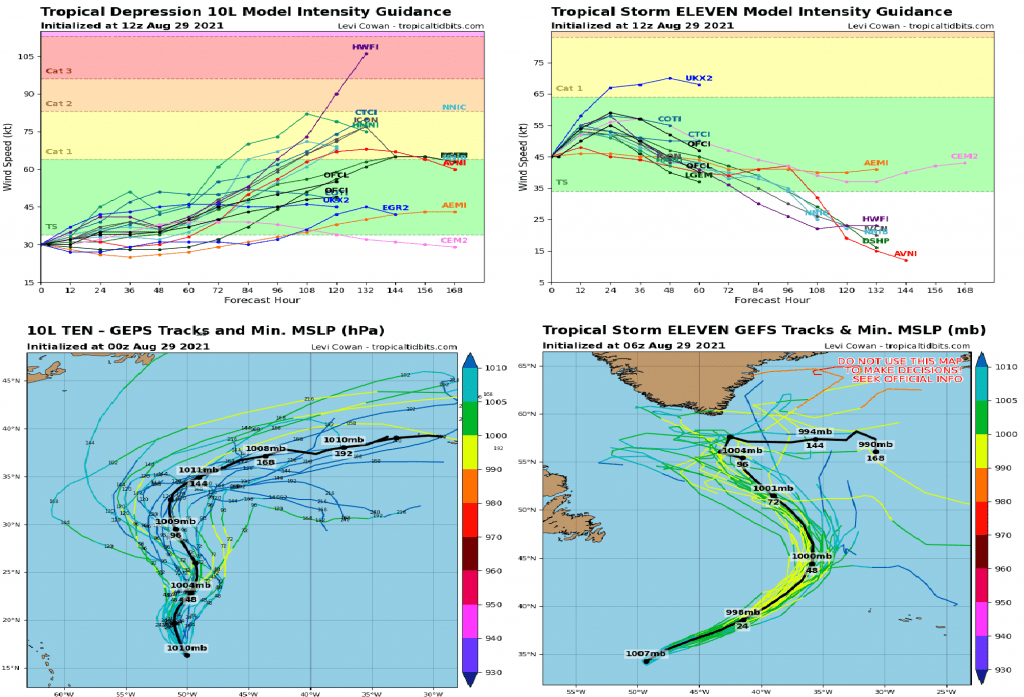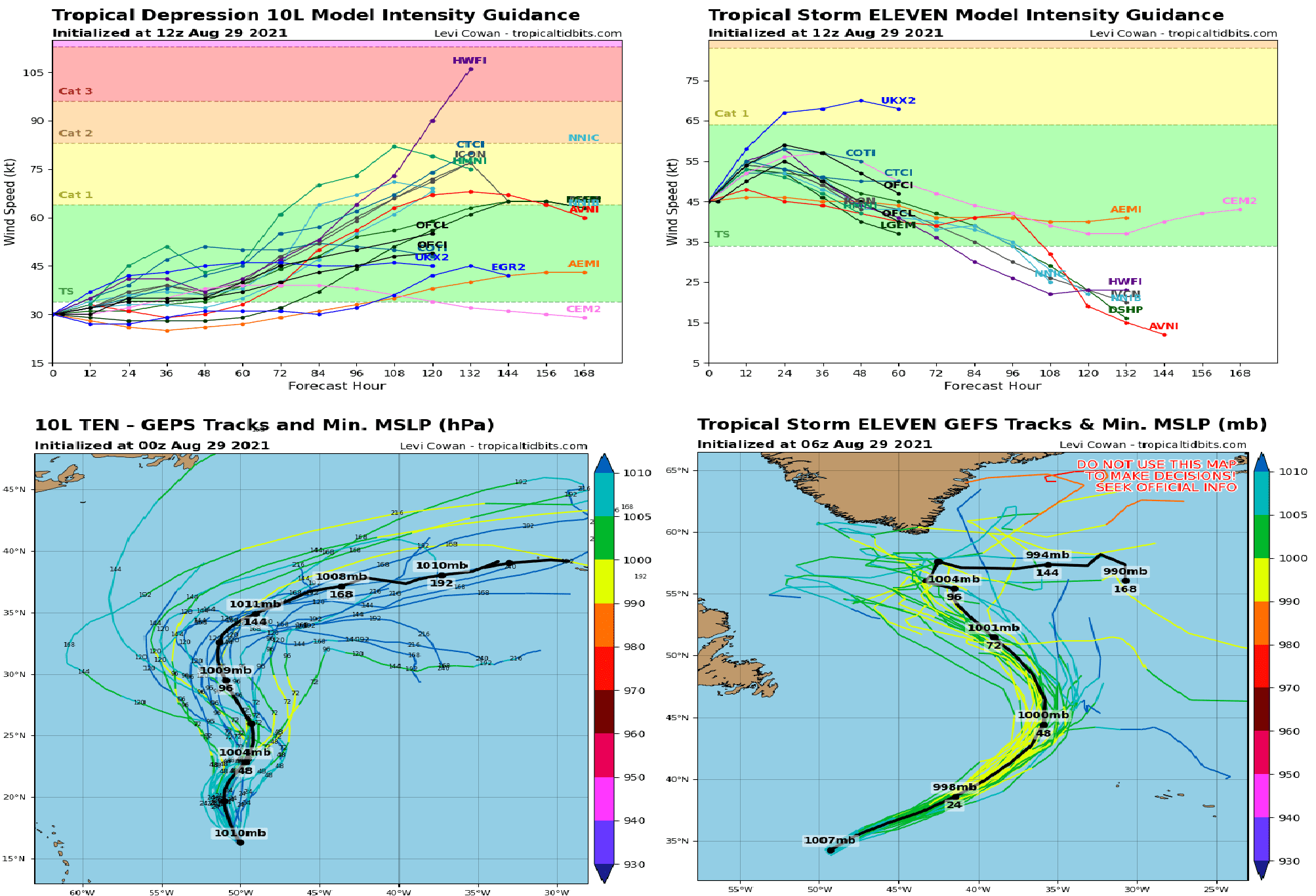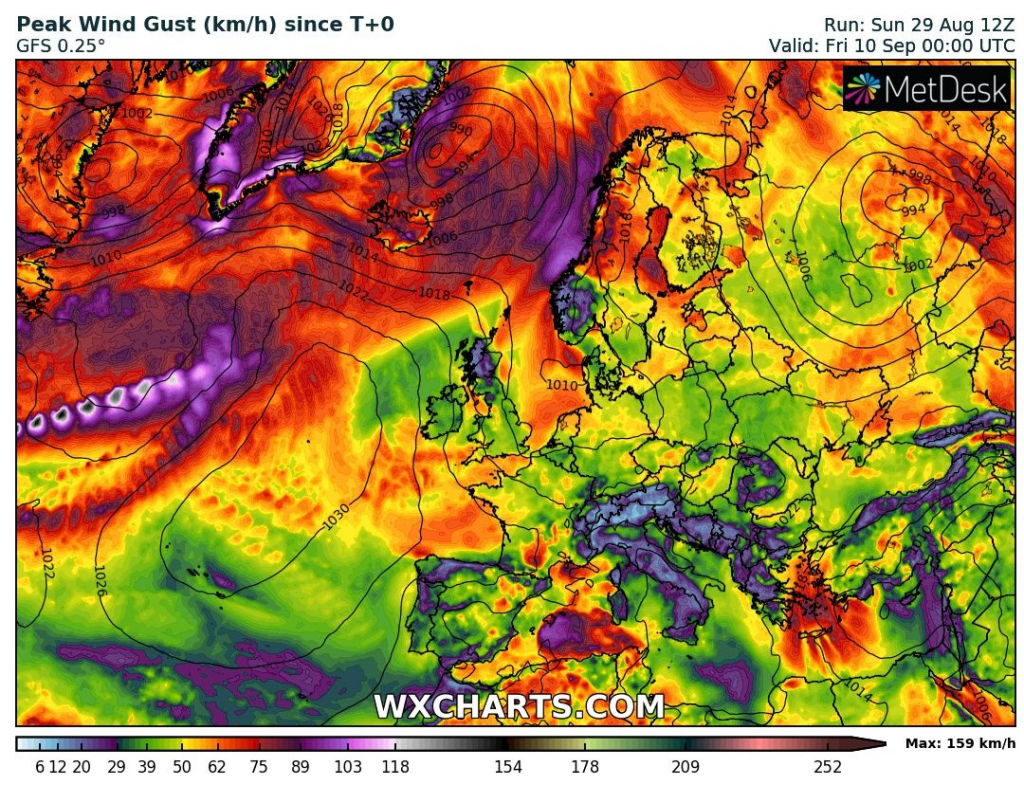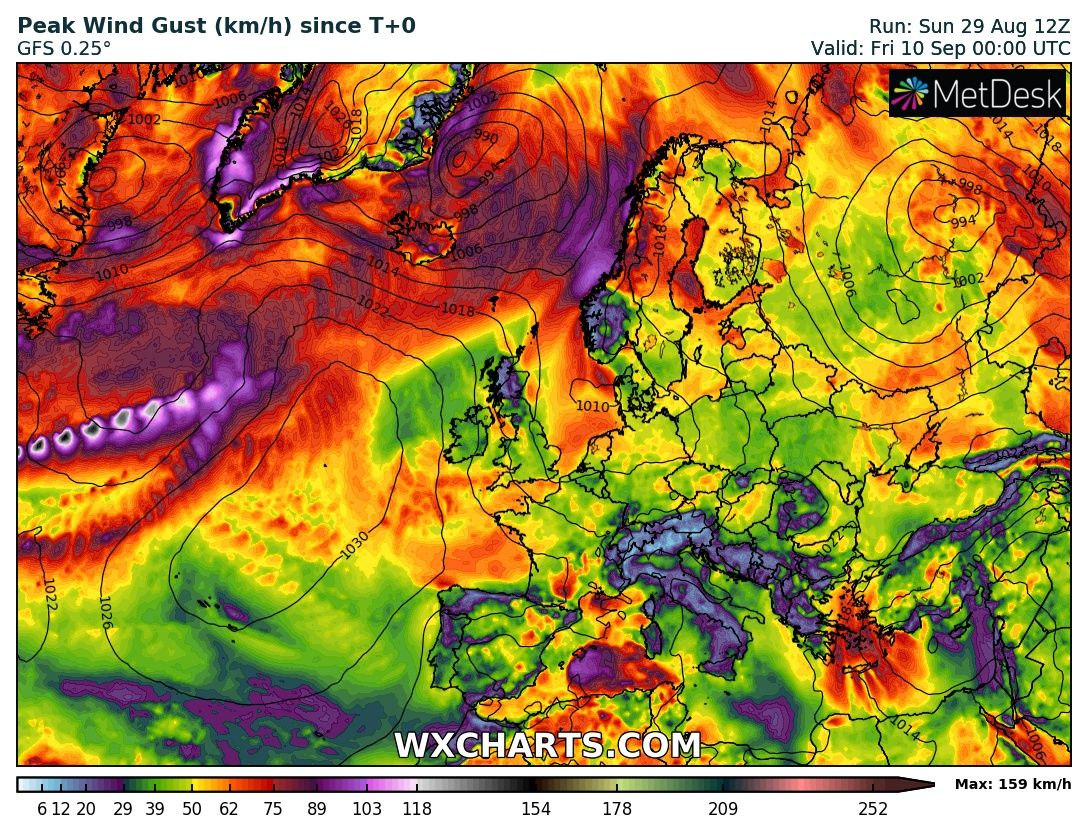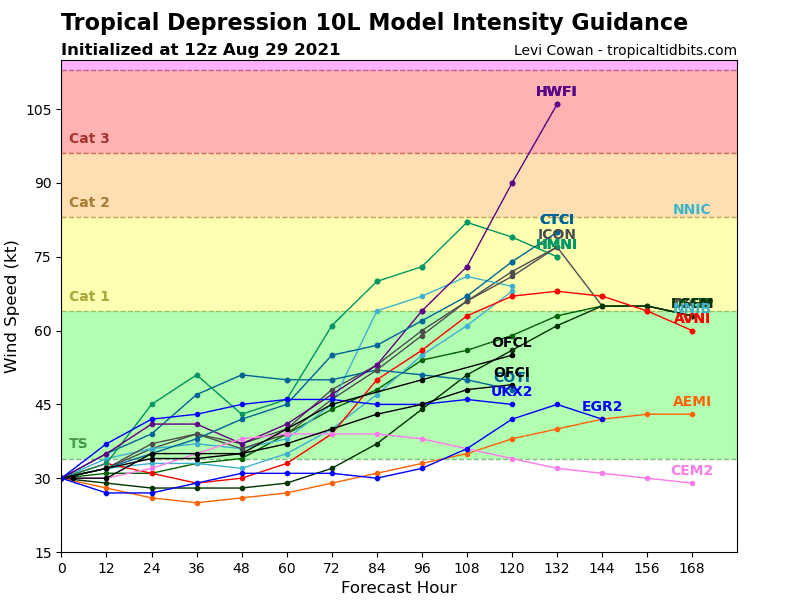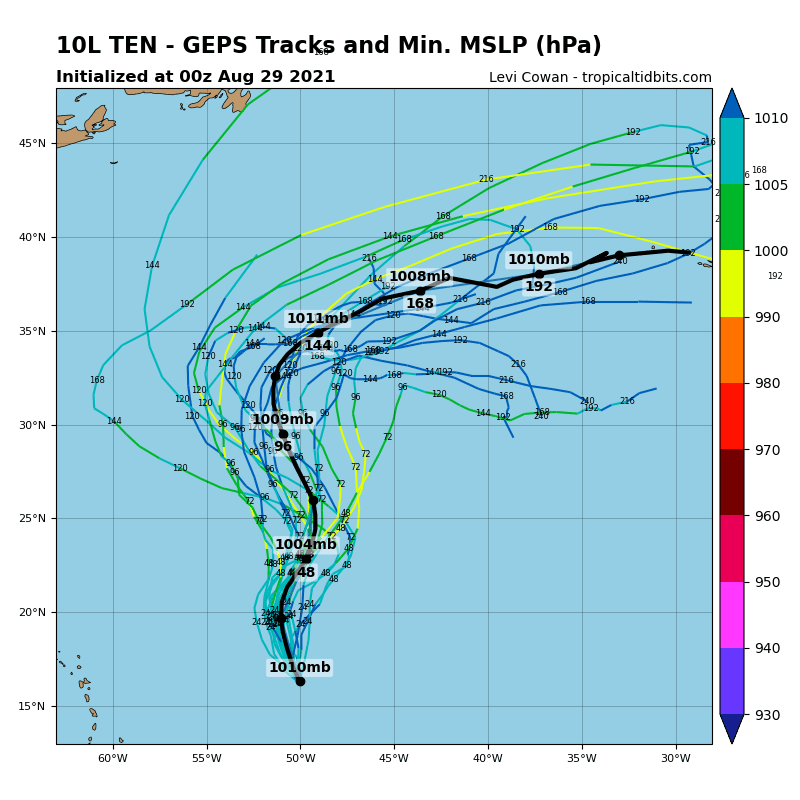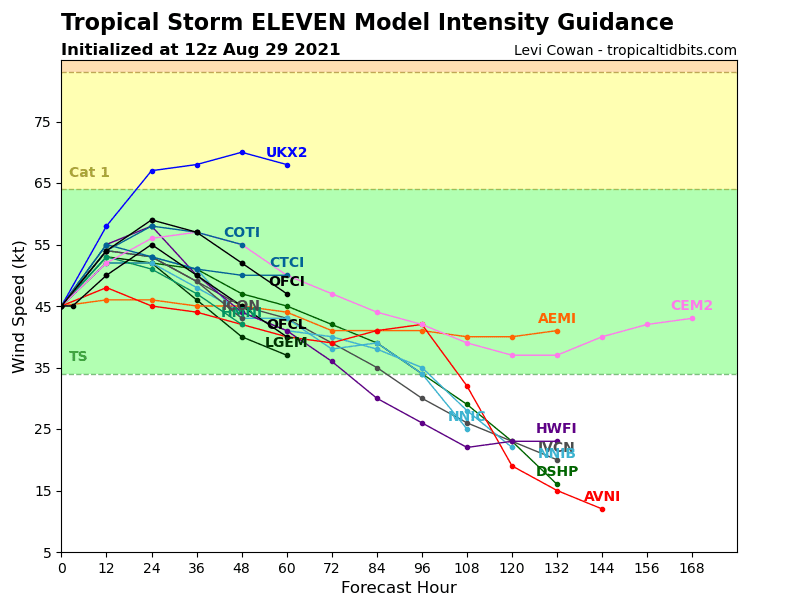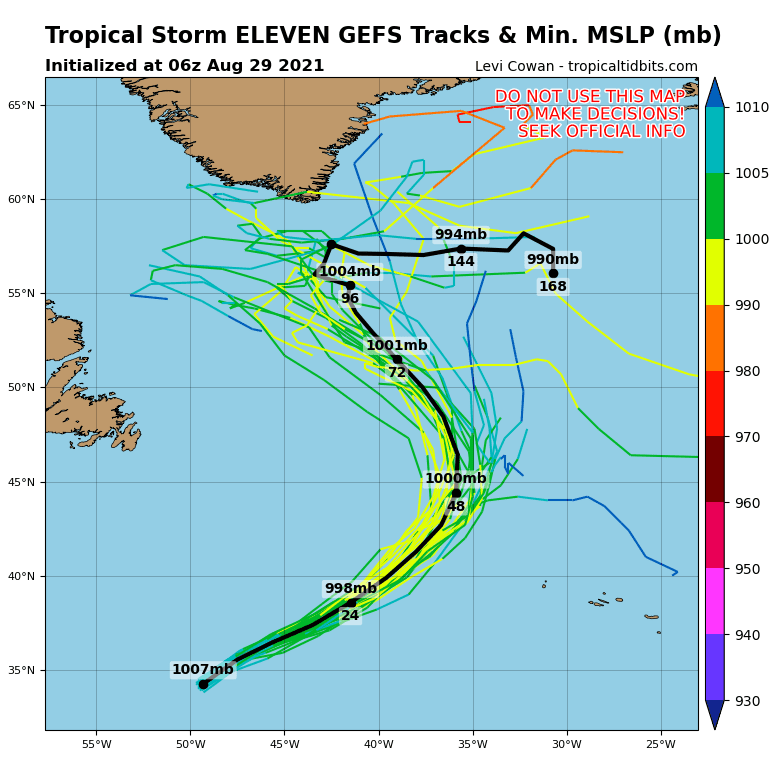 Source: tropicaltidbits.com