BREAKING (!!!) TOP 1 weather event / natural disaster of the year! Catastrophic Hurricane Ida, Category 5, hit the USA (!!!) The strongest hurricane in Louisiana since 1850 (!!!)
Only in the last article, we wrote about mass evacuations in the Gulf Coast before Hurricane Ida /https://mkweather.com/people-in-gulf-coast-the-usa-are-escaping-from-the-strongest-hurricane-of-the-season-hurricane-ida-category-4-hits-the-usa-in-full-power//, which was supposed to be the strongest hurricane and the most damaging event of the year 2021.
The situation in a several few hours however made much worse – Hurricane Ida strengthened into Category 5, with 160 mph / 258 km/h 1-minute sustained winds, and has become the strongest hurricane, which hit Louisiana in the last 171 years (since 1850)!
Meteorologists believe that much of Louisiana will be underwater.

Authorities ordered a large-scale evacuation of the lower and coastal areas, but the hurricane intensified so quickly that not all residents were likely to reach safety. In addition, while Louisiana residents are trying to flee away, hospitals are full of patients with COVID-19. However, evacuation of hospitals is not possible.
Schools in the region are closed, flights are canceled and people are hiding in their shelters, or, many were evacuated or transited into safer northern, continental states.
Catastrophic Category 5 hurricane is arriving 16 years after deadly Hurricane Katrina and should be very deadly, with widespread devastation of property.
In Louisiana Coast, more than 20 inches / 600 mm of rainfall should fall in a very short time with a result of deadly floods and life-threatening 160mph+ / 258 km/h+ 1-minute sustained winds, with wind gusts above 300 km/h should bring the worst natural disaster in 2021 in the USA, or worldwide.
Ida will hit parts of Louisiana, Mississippi, Alabama, and Florida the most and will continue on its parabolic path above Northeast.
Katrina in 2005 brought havoc and 1800 dead, current evacuations are considered more effective, but monster storm systems such as this should surprise from Sunday to Monday and above continental parts of the USA until the end of the next workweek, yet.
The strongest hurricane of the year is coming only shortly after a trio of tropical systems – Tropical storm Fred, Hurricane Henri, and Hurricane Grace /https://mkweather.com/tropical-storm-fred-3-dead-20-missing-asheville-north-carolina-10-inches-254-mm-southport-florida-9-inches-229-mm/; https://mkweather.com/hurricane-grace-hits-mexico-category-2-3-in-the-next-hours-is-expected/; https://mkweather.com/hurricane-henri-hits-northeast-usa-and-neighboring-canada-it-makes-a-landfall-such-a-hurricane-in-new-york-the-1st-hurricane-in-new-england-in-30-years//.
Simultaneously with Hurricane Ida, Hurricane Nora, Category 2 will bother Mexico and Southwestern USA in the next days /https://mkweather.com/hurricane-nora-category-2-hits-mexico-and-southwest-the-usa-mexicali-with-a-new-mexican-national-august-record-506c// and above the Atlantic, the next 2 tropical storms – Julian and Kate are developing (they will shift towards Greenland on untraditional storm tracks very possibly).
Conditions above Northern Atlantic, mainly the Caribbean are exceptionally good – wet MJO with a combination of extremely warm SST (Sea Surface Temperature) above the Gulf Coast, ongoing La Nina pattern, atmospheric circulation in the region – all during the starting peak of Hurricane season 2021.
Wet MJO conditions above the North Atlantic and the Caribbean will persist minimally until 10. September according to estimates, therefore isn´t fully excluded, that the next major hurricane will appear, yet.
Mkweather will watch the situation in the region and we soon bring the first dramatic videos of winds and floods from the hit areas, such as the first news about damages. We will update the parameters of the superstorm, too, therefore stay watch the weather with us.
Sources of pictures: Tweets below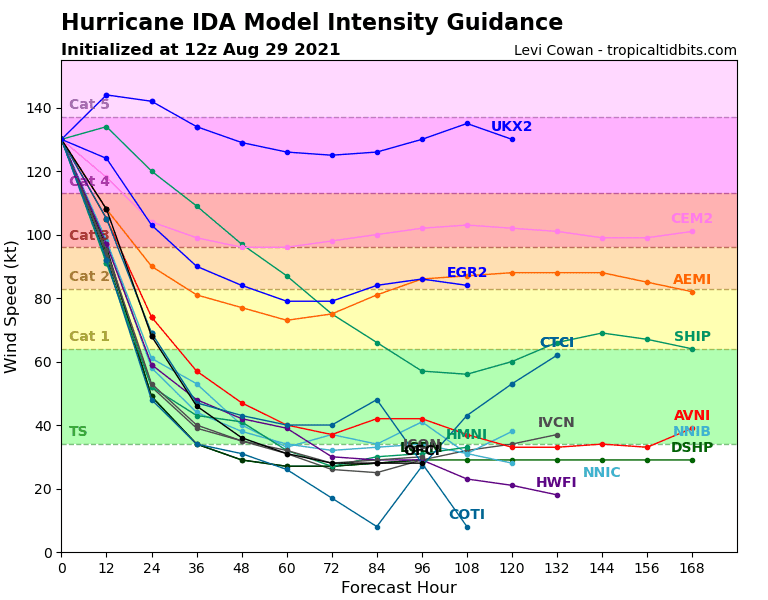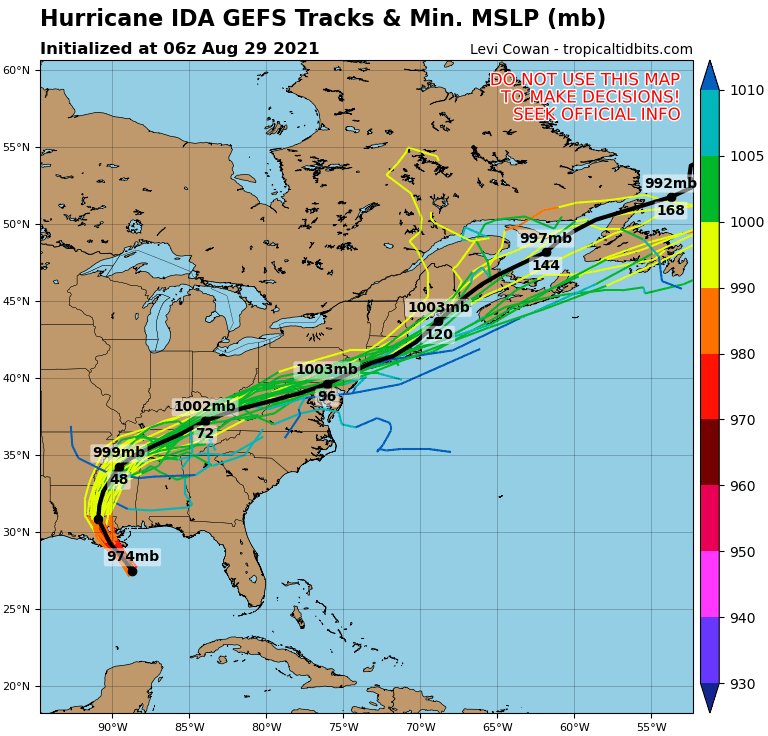 Source: tropicaltidbits.com