Hurricane Nora (Category 2) hits Mexico and Southwest, the USA! Mexicali with a new Mexican national August record, +50,6°C!
Not only Gulf Coast and the eastern half of the USA are expecting very hard times with a Hurricane Ida, Category 4 /https://mkweather.com/people-in-gulf-coast-the-usa-are-escaping-from-the-strongest-hurricane-of-the-season-hurricane-ida-category-4-hits-the-usa-in-full-power//, the strongest hurricane of Hurricane season 2021, but Mexico and then remnants the southwestern USA hits in the next week powerful Hurricane Nora, Category 2!
The system is shifting along the western coast of Mexico and in the next 5 days is forecasted to hit not only the western coast but too Baja California and continental parts in northwestern Mexico.
Remnants of a system should hit southwestern states of the USA, still with the potential of local or regional floods, mainly in order region with Mexico.
Manzanillo and Puerto Vallarta already reported damages caused by flooding and severe winds and the situation should be in the next few days even worse.
The storm should bring 1-minute sustained winds up to 177 km/h in the next days along the Mexican coast and hundreds of millimeters of rainfall with floods.
Meanwhile, in Mexicali in northwestern Mexico, a new national August record, +50,6°C was before the arrival of the system measured.
Moreover, above the Atlantic, the next 2 tropical threats are developing – possible tropical storms Julian and Kate should moving from the south past untraditionally meridional stormtracks towards Greenland in the next period! /the next Mkweather article/.
All eyes are currently mainly on extreme Hurricane Ida, which is bringing mass evacuations in Gulf Coast, where possible deadly impact thanks to 20-inches rains and above 300 km/h wind gusts is forecasted.
Hurricane Nora, however, should surprise too, mainly in Mexican regions with weaker preparedness. In Mexico, bigger problems will be associated with floods such as extreme winds in comparison with Gulf Coast.
If you live in the region, watch current forecasts, news, warnings, and advisories, Mkweather will bring updates and dramatic materials, soon.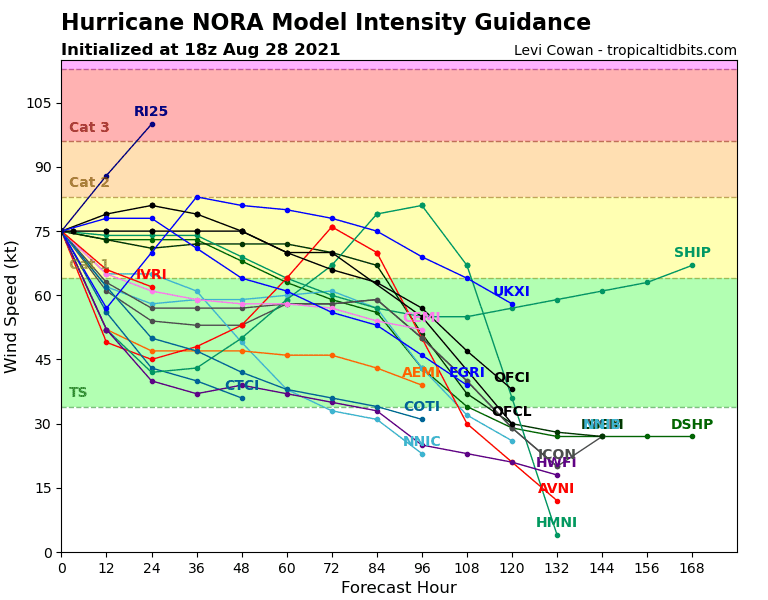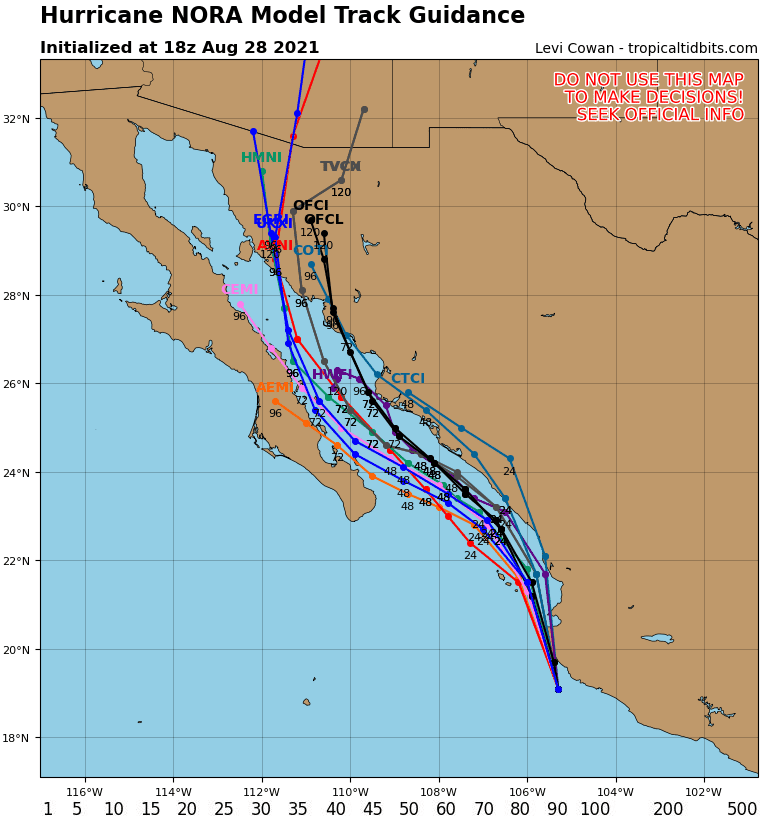 Source: tropicaltidbits.com