In the last days, mountains in Arizona surprised the first snowing of the winter season 2021/2022 and we should recapitulate summer, monsoon season.
According to NWS Phoenix, 23 rainy days, above 0,01 inches / 0,25 mm appeared in Phoenix between 15. June and 30. September – during a peak of regional monsoon season.
It´s the second-highest number of rainy days in Phoenix in the monsoon season since 1896.
During the summer we were informed about many flooding events from the region and even, remnants of some hurricanes hit the region, too /https://mkweather.com/hurricane-nora-category-2-hits-mexico-and-southwest-the-usa-mexicali-with-a-new-mexican-national-august-record-506c/; https://mkweather.com/ex-hurricane-nora-brings-heavy-rains-and-floods-in-southwest-the-usa/; https://mkweather.com/a-long-lasting-heatwave-for-the-western-half-of-the-usa-until-15-september-immediately-after-an-ex-hurricane-nora//.
Fire season in the region, therefore, hasn´t been so catastrophic, although, neighboring California reported many wildfire records.
Southwestern monsoon was limited mainly to the states of Arizona, New Mexico, Utah, Nevada, Colorado, and Texas (or southeastern California).
Currently, stormy times are forecasted not only for Southwest but too for Southeast, while large parts of the USA experience hot Indian summer, mainly north-central parts /Indian summer forecast in the next Mkweather article/.
Severe floods thanks to strong monsoon were appearing periodically in the last months in Mexico – the newest, floods hit Puebla.
Remnants of monsoon season rains in October 2021 will gradually change into the next hot and dry pattern until Winter 2021/2022.
Forecasted rainfall for the USA / North America in the next period you will find in maps below.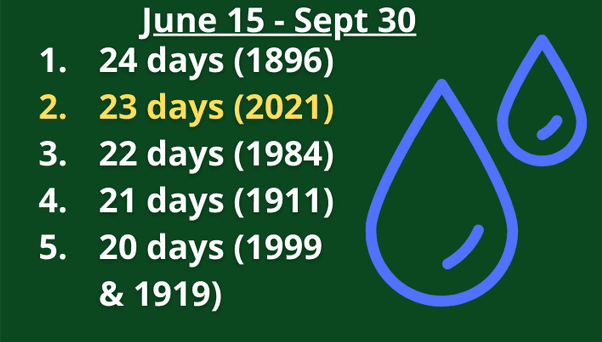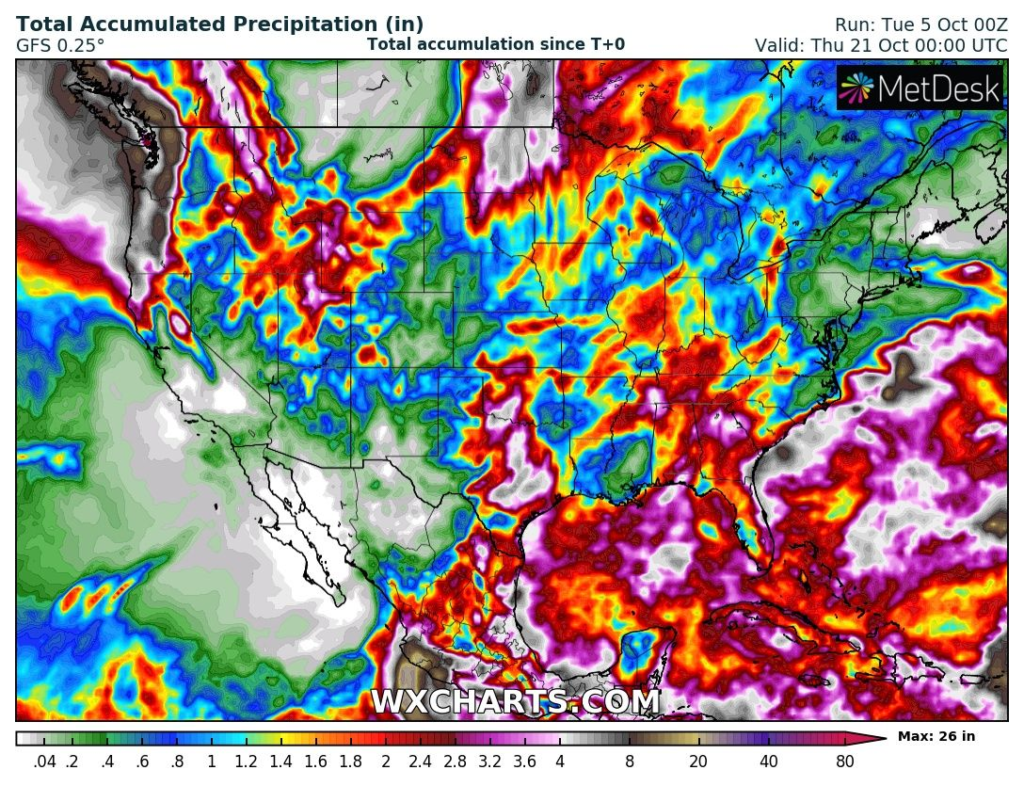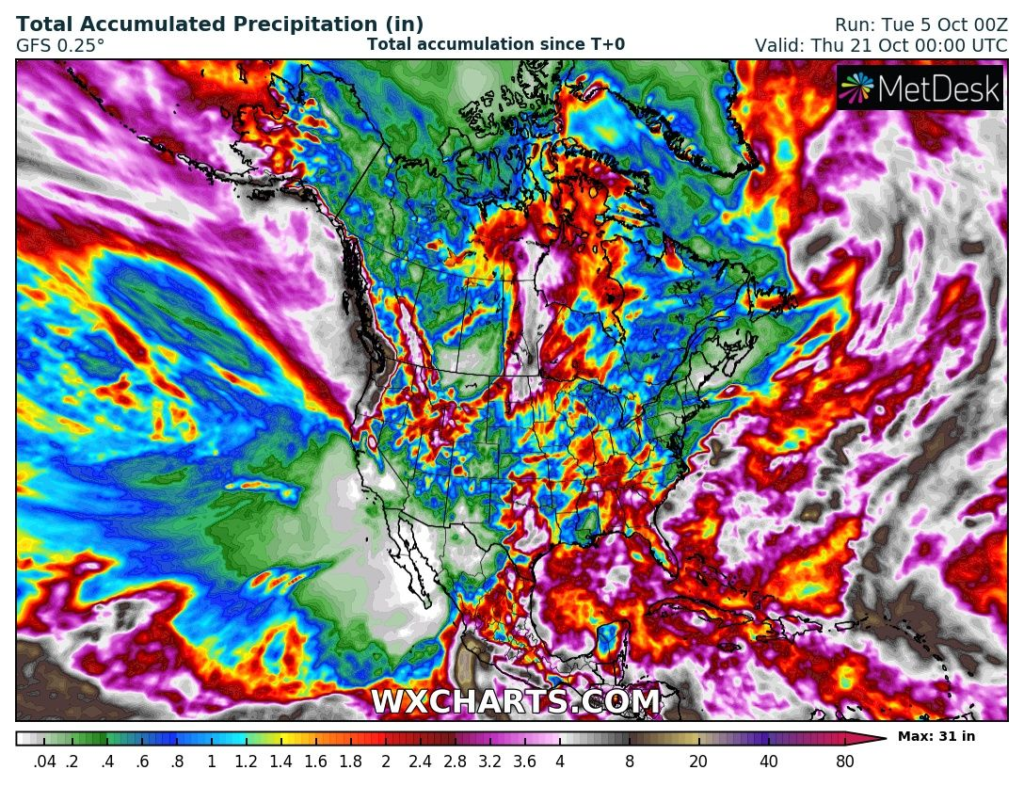 (Visited 6 times, 1 visits today)