Aggressive +40°C heatwaves for Germany! +36°C for Sweden, +38°C for Poland, Italy and Balkan totally grilled, +44/+48°C!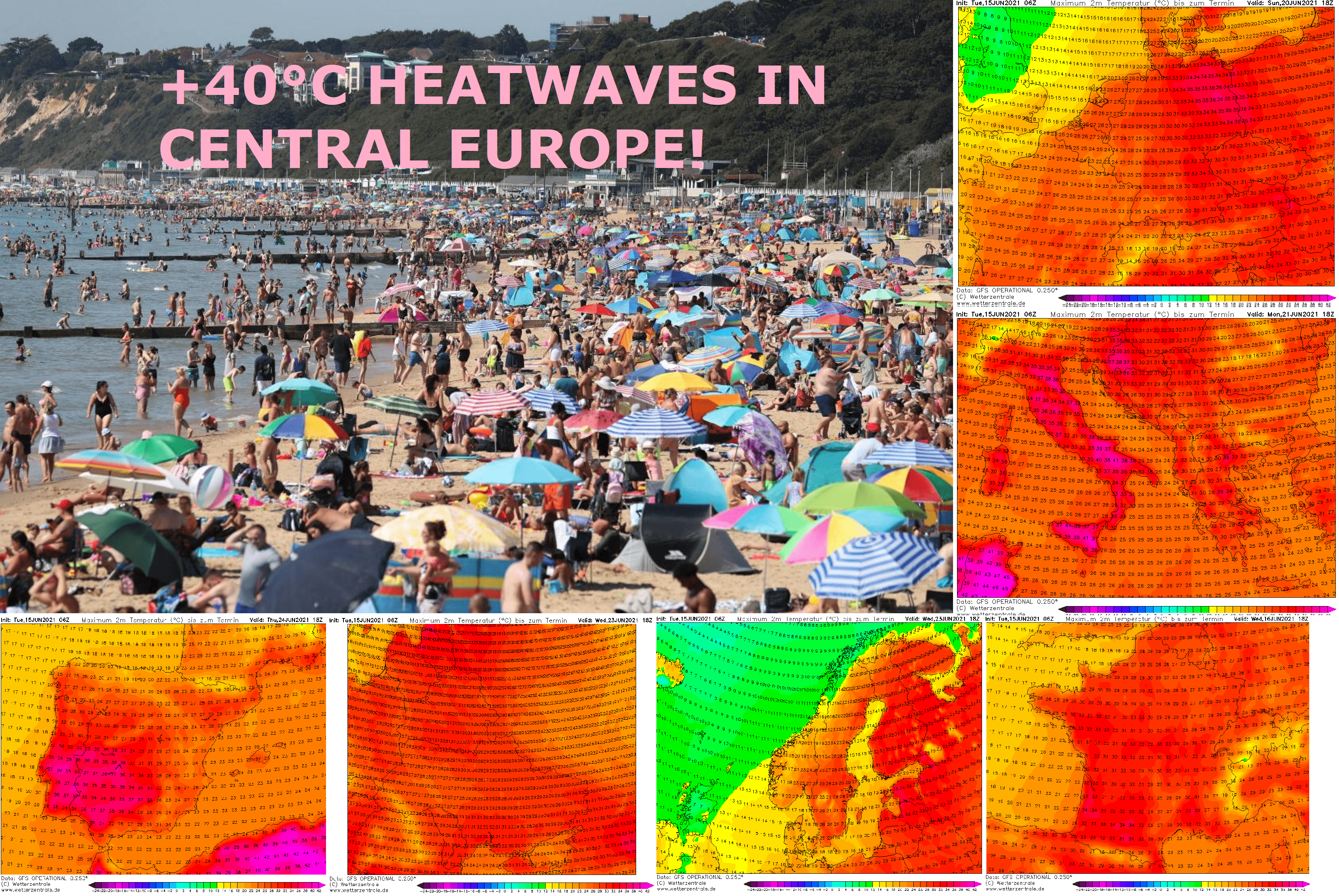 Already at the weekend we have warned before anomalous European heatwave in June 2021 and subsequent severe storms on cold front /Heatwave will be stronger as was forecasted and extremely deadly! Mediterranean +50°C, Balkan +44°C, Central Europe +38°C, Scandinavia +34°C – mkweather; Round of severe storms hits Europe between 16.-22. June 2021 – mkweather/.
Heatwave is already historic in southwestern Europe, with the second June´s highest temperature ever, regionally /Severe storms hit Portugal and the Spain after the 2nd strongest June heatwave in southern France (+38,2°C so far) – mkweather/ and the newest GFS outputs are moreover totally shocking – not +38°C, but +40°C should be possible in Germany already at the weekend and around Monday, 19.-21. June, shortly before an arrival of cold front with severe storms! (+37°C + 3°C such as an estimate of national maximum temperature for Germany according to current outputs below).
Extremely hot weather hits almost all Europe (excluding only Iceland: Iceland tourists rescued from snowstorm and extremely cold weather – mkweather), and with very close to all-time temperature records should end Scandinavia – mainly Sweden, with possibility of +36°C temperatures and later Finland with possibility of +37°C temperatures in outlook (+33 + 3°C for Sweden and +34°C + 3°C for Finland as estimates national TOPs of upcoming heatwave).
Southern Europe, mainly Italy and Balkan will be during the next period totally grilled, with temperatures up to +48°C in Italy, +42°C, or maybe +44°C in Croatia and Bosnia and Herzegovina and persisting and regenerating of Saharan tropical advection into these parts of Europe until the start of July 2021.
In France and the Spain, heatwave will end already in next days, and after +40°C temperatures, cold front brings promised severe storms already in next 72 hours, until Friday, 18. June 2021. In the Spain however, later will appear the next, even stronger heatwave in the 3rd June decade.
Ukraine, but too Belarus and Baltic states sees similarly such as Scandinavia, with maximum temperatures up to +36°C next week.
Violent storms on cold front hit western and continental Europe immediately after the peak of heatwaves – Bay of Biscay and British Islands already in next days, Germany and Alpine region gradually at the weekend and early next week and East Central Europe, northern Balkan and northern Italy during next workweek.
Detailed storm forecast such as possibility of cooldown thanks to ex-tropical storm Bill in Europe in next week will be topics of the next Mkweather articles.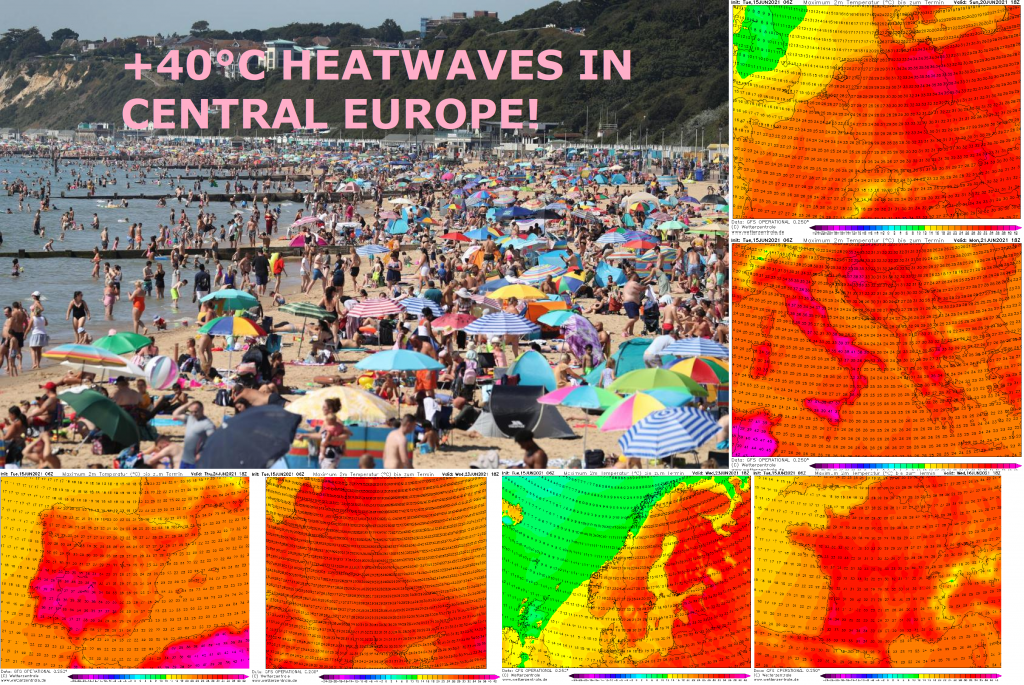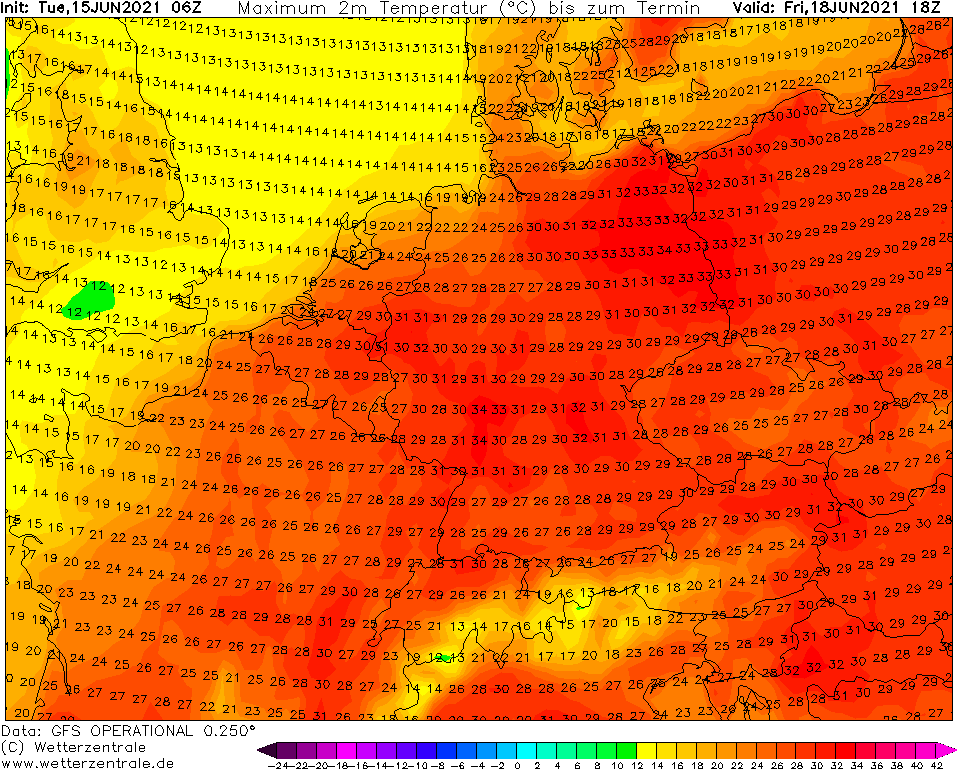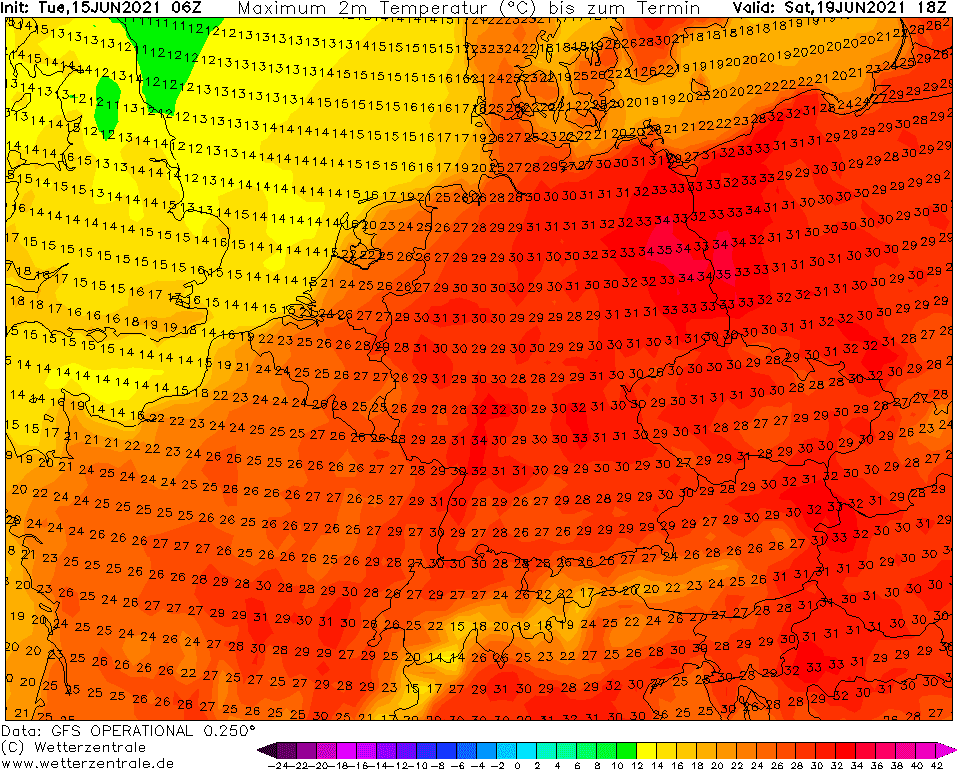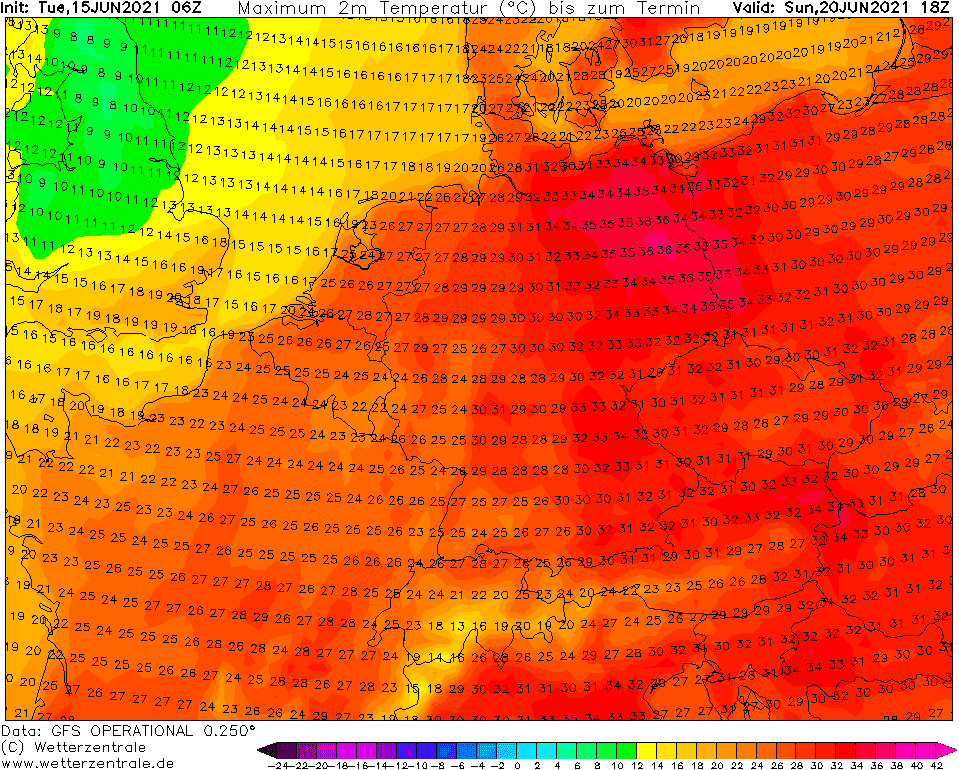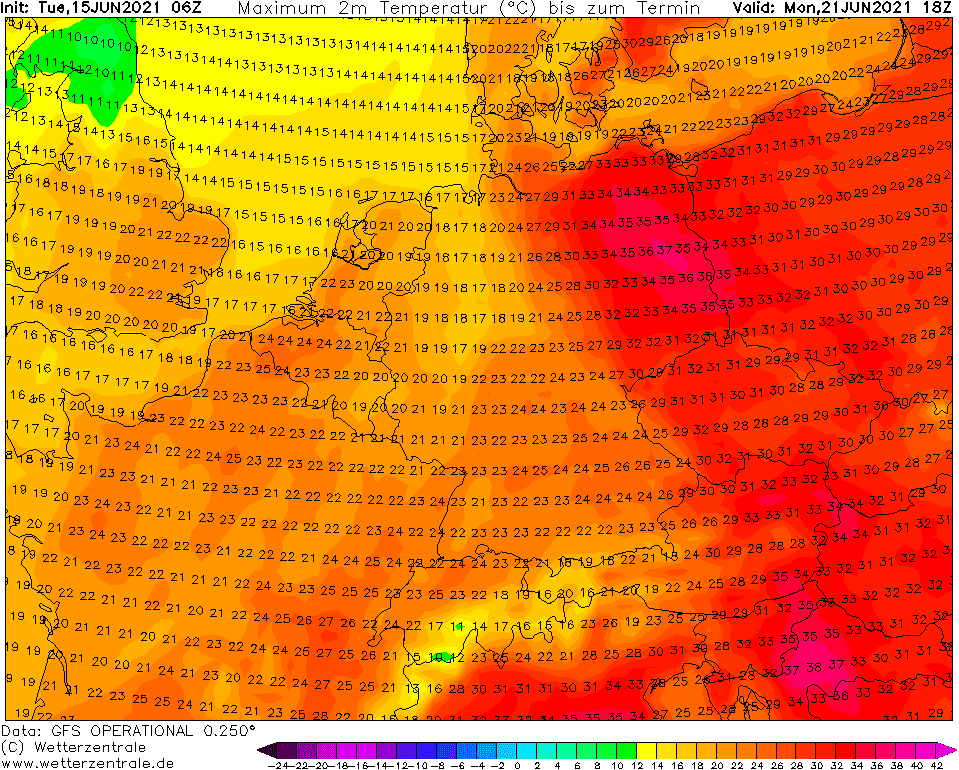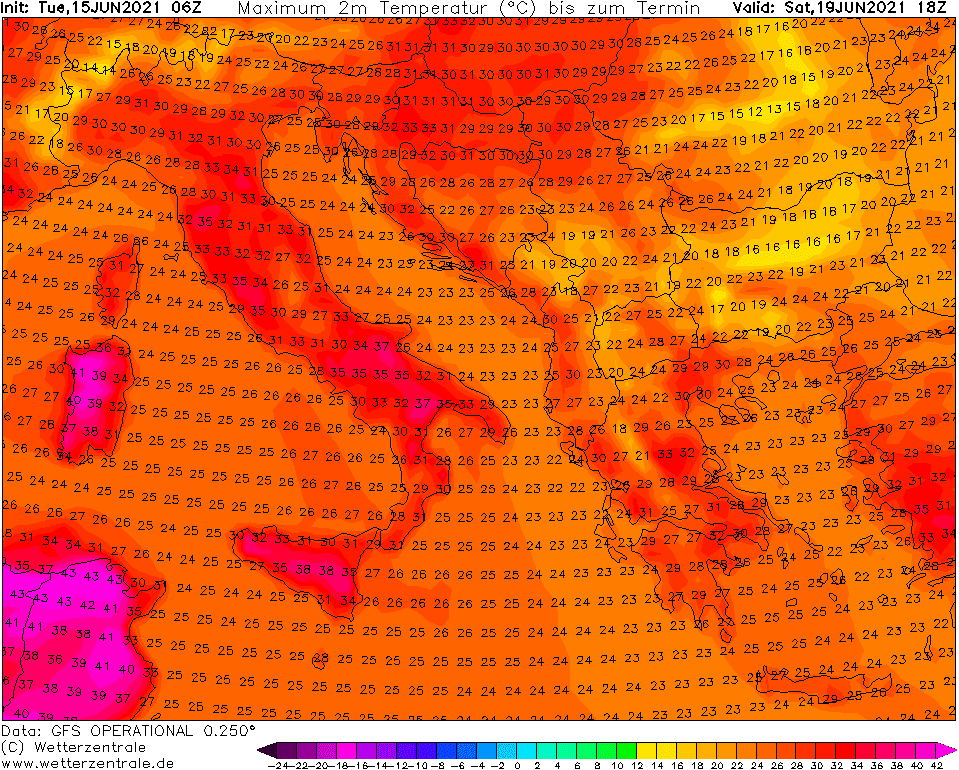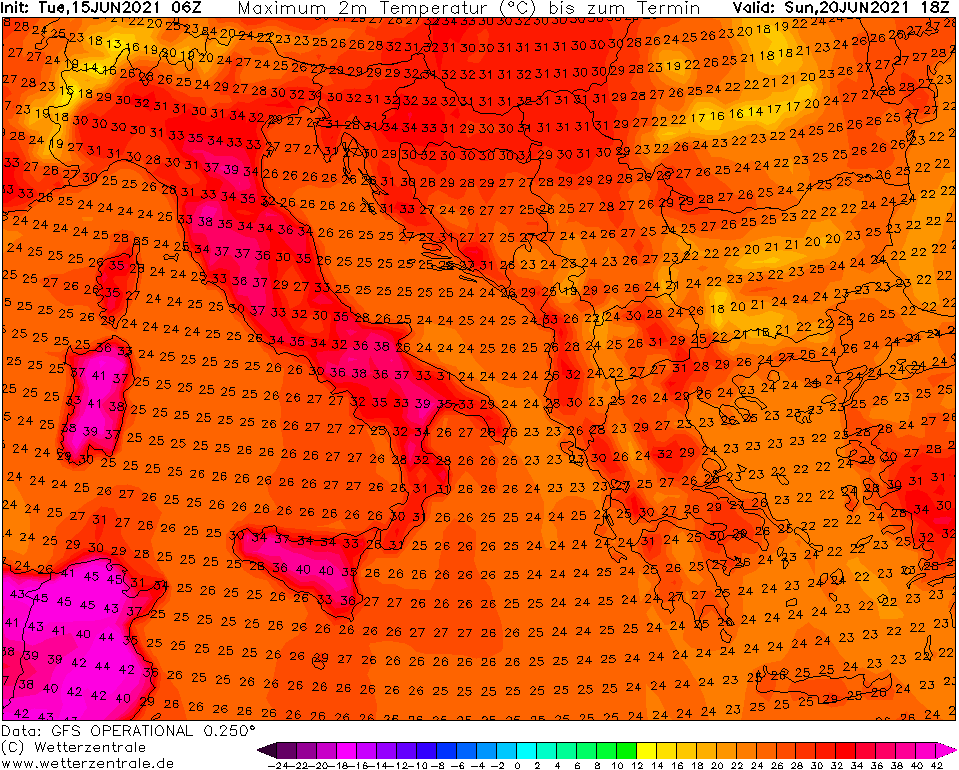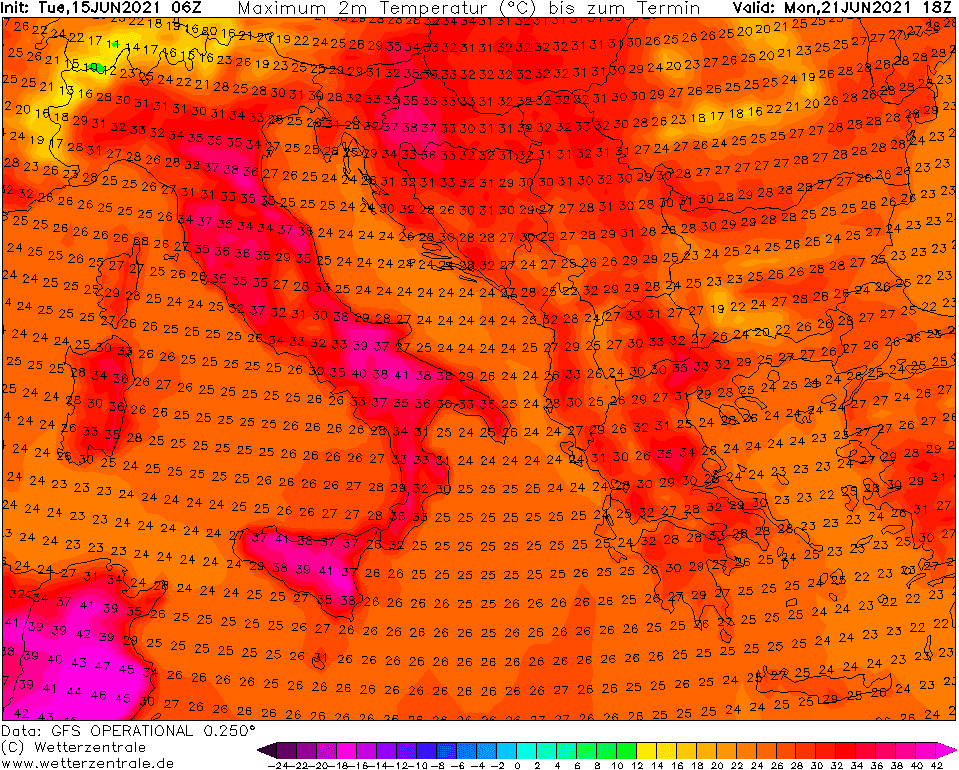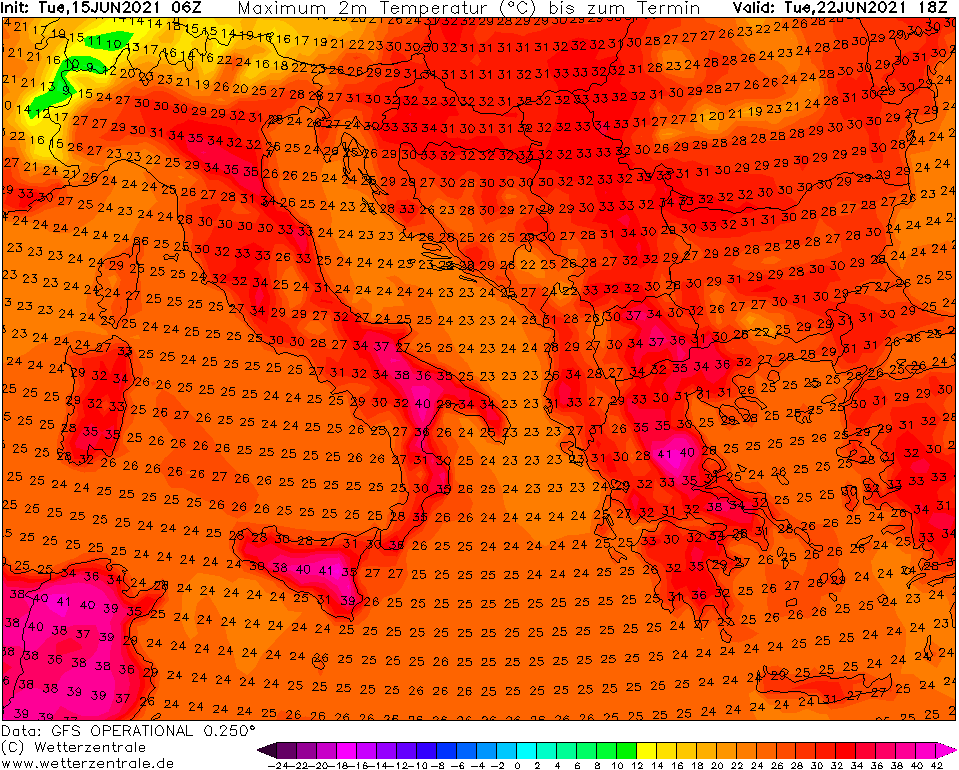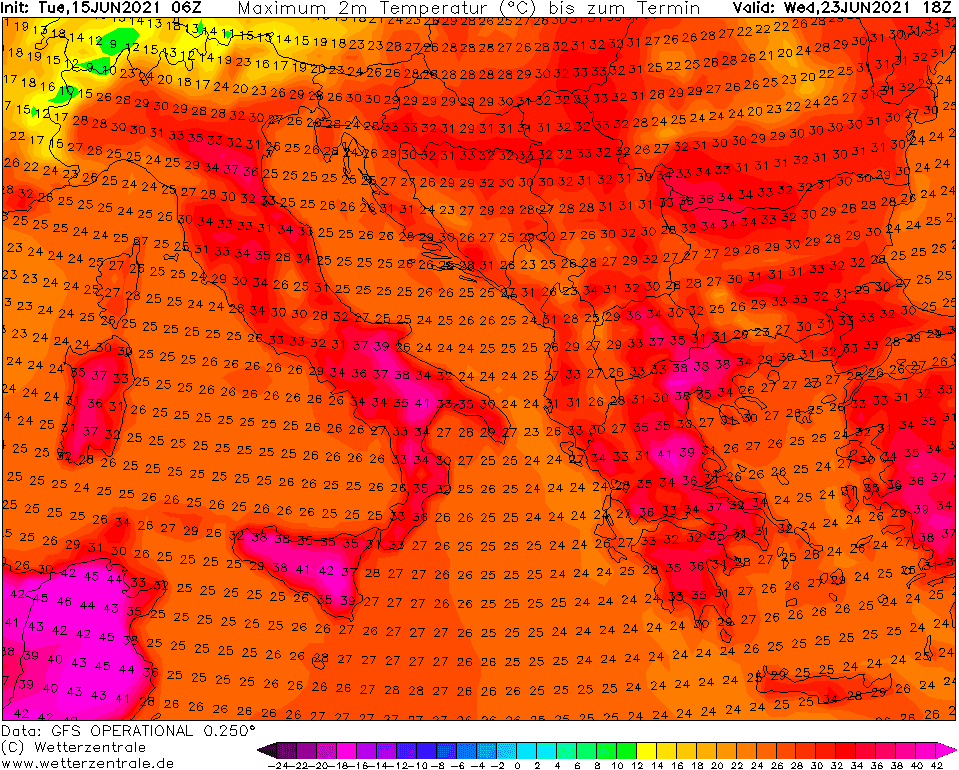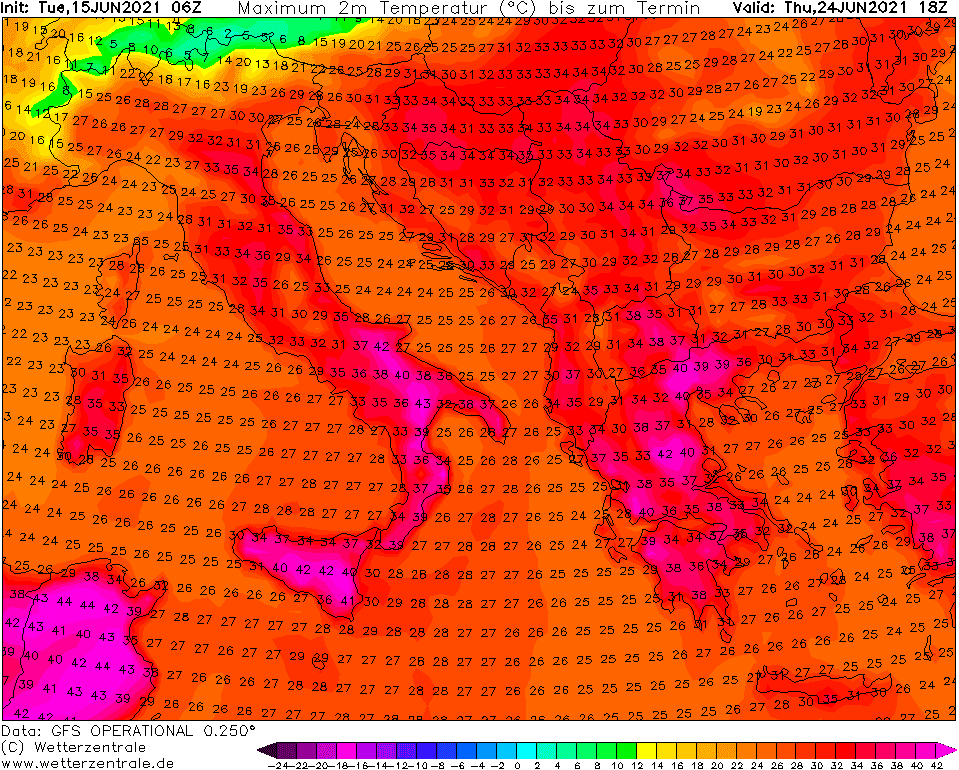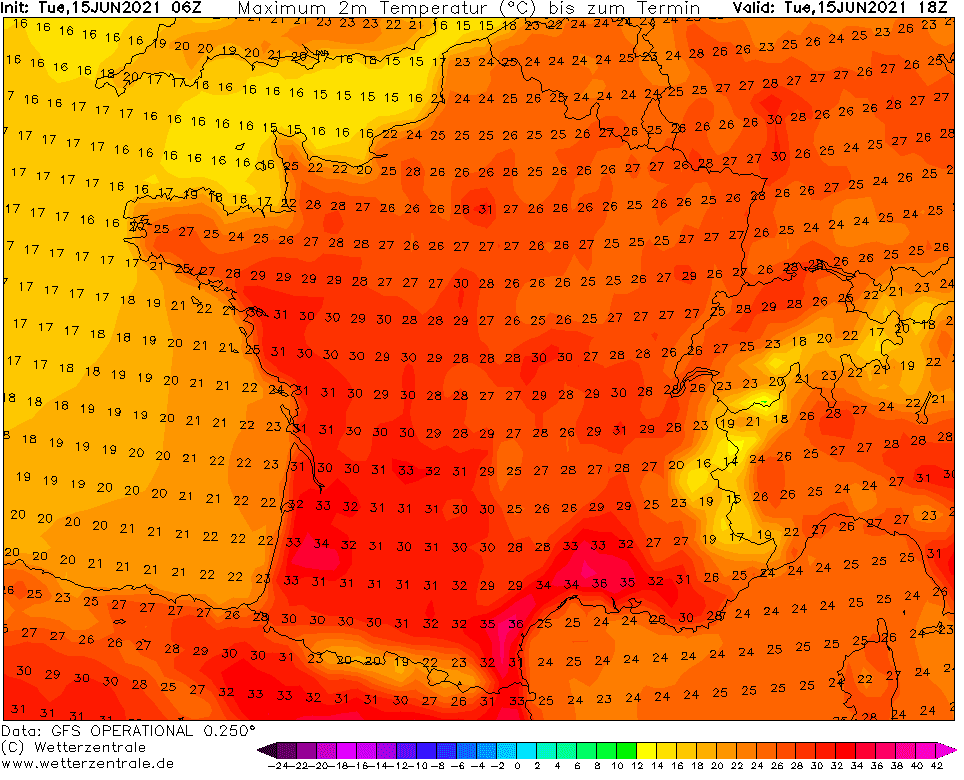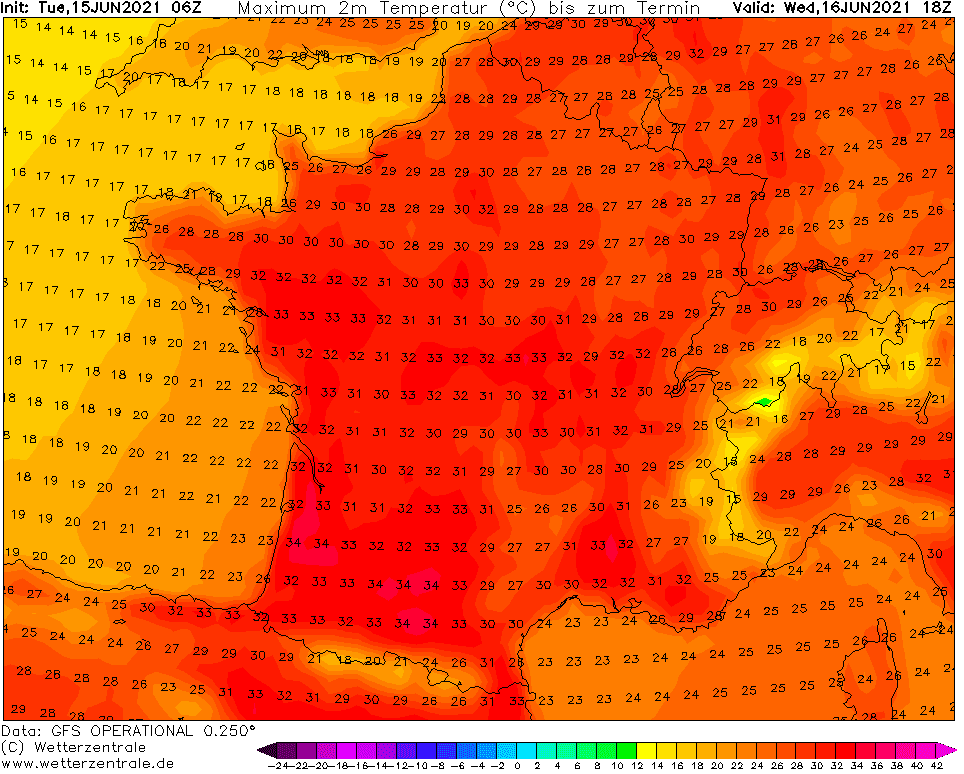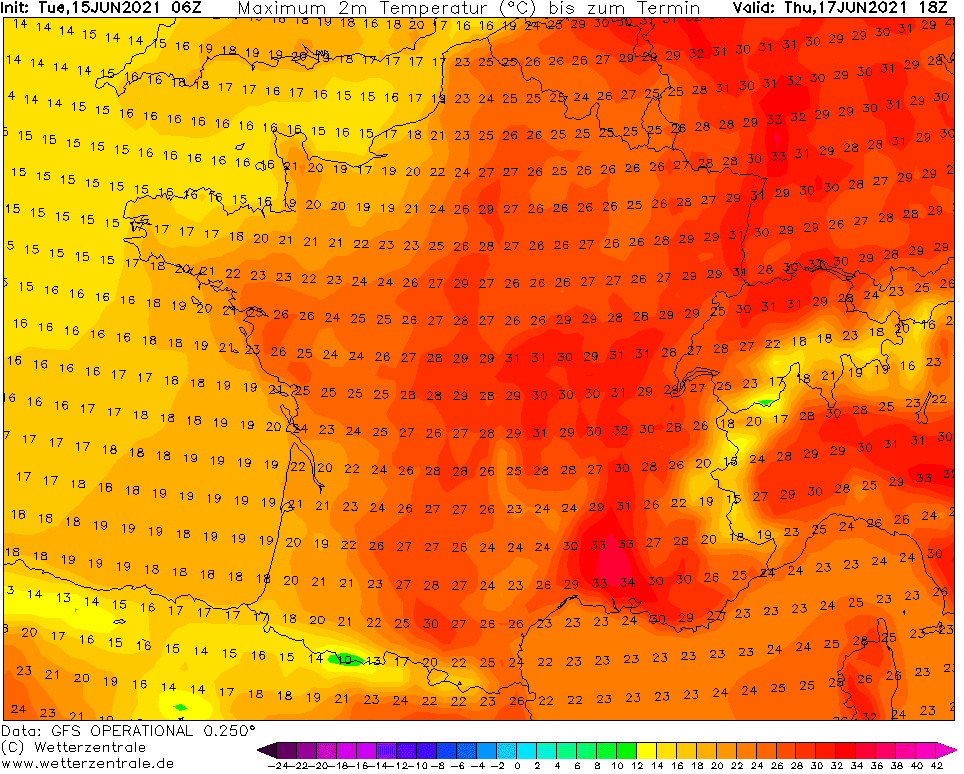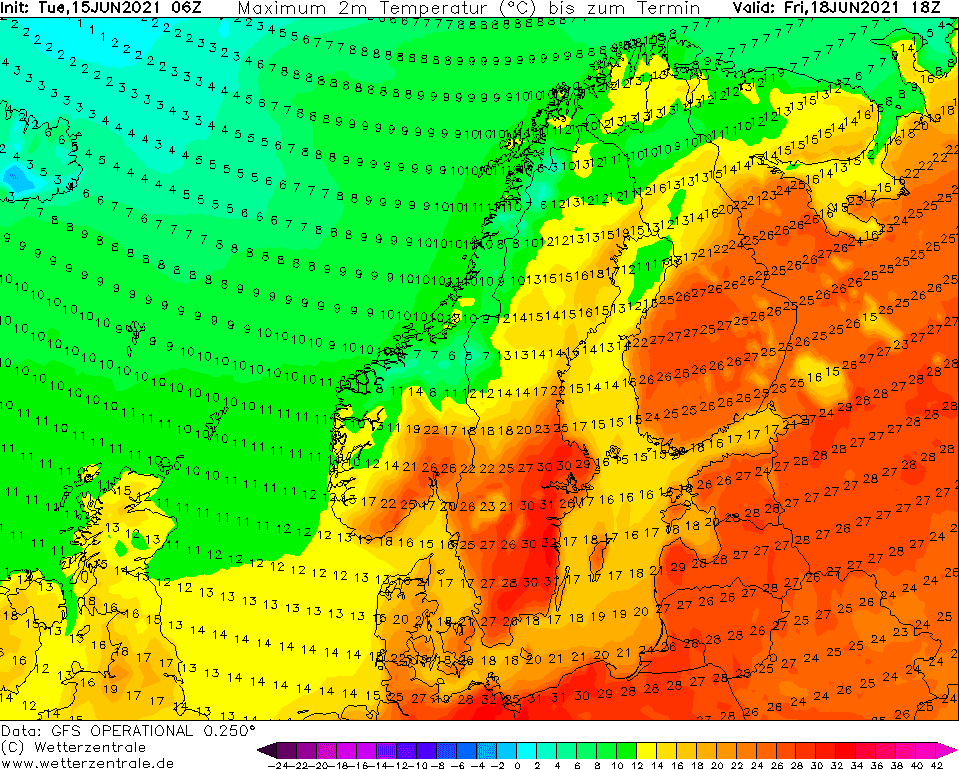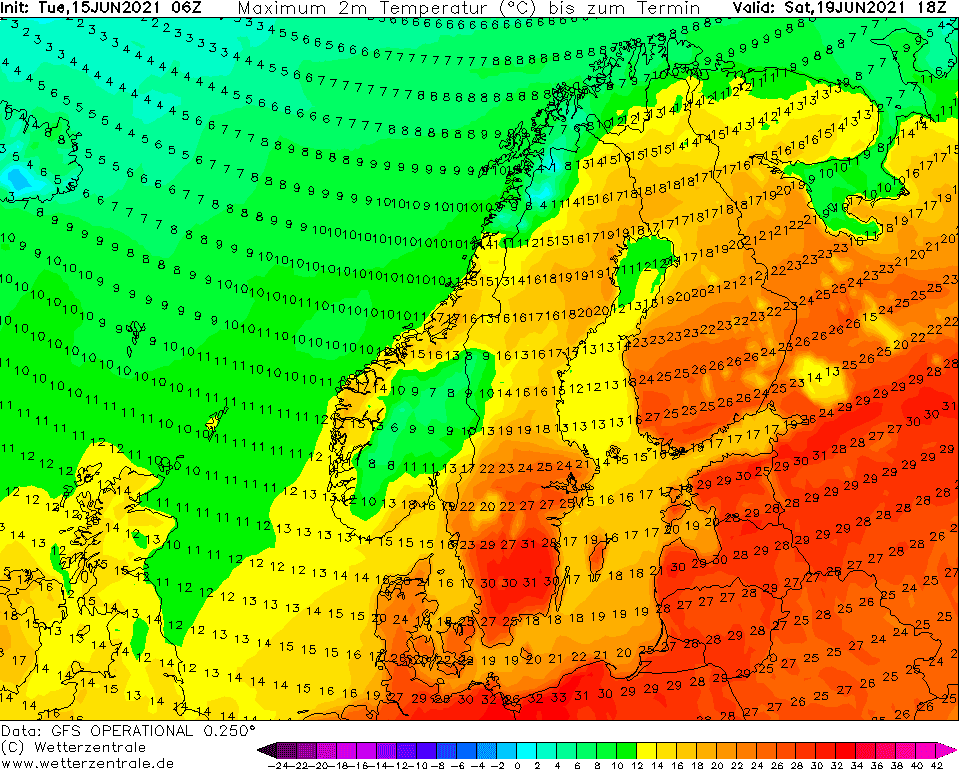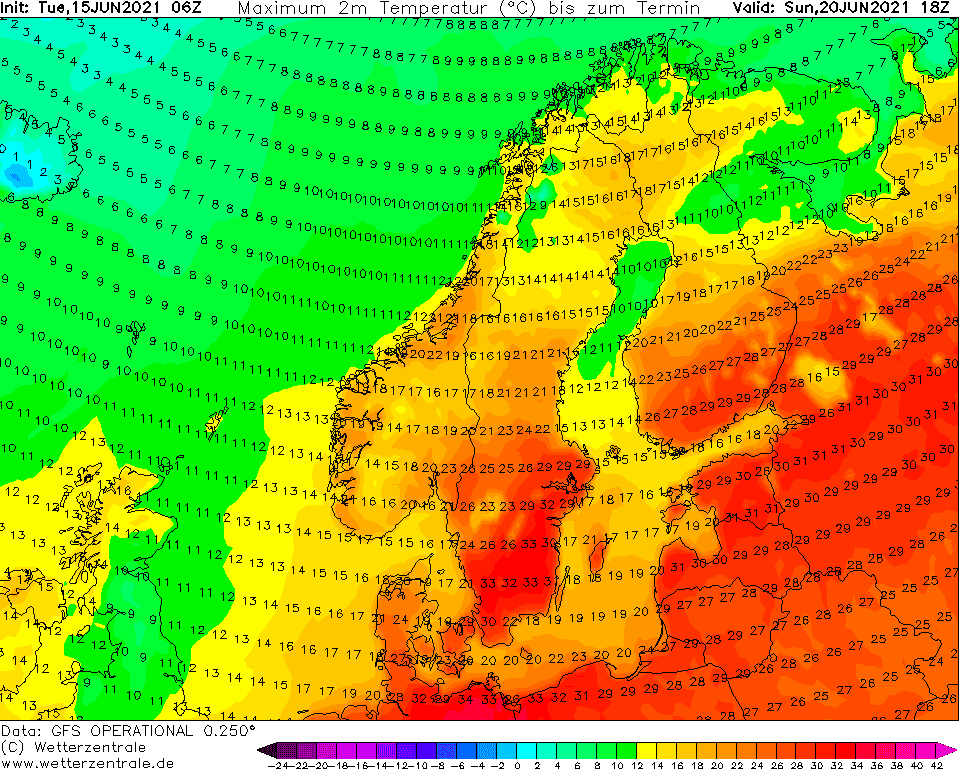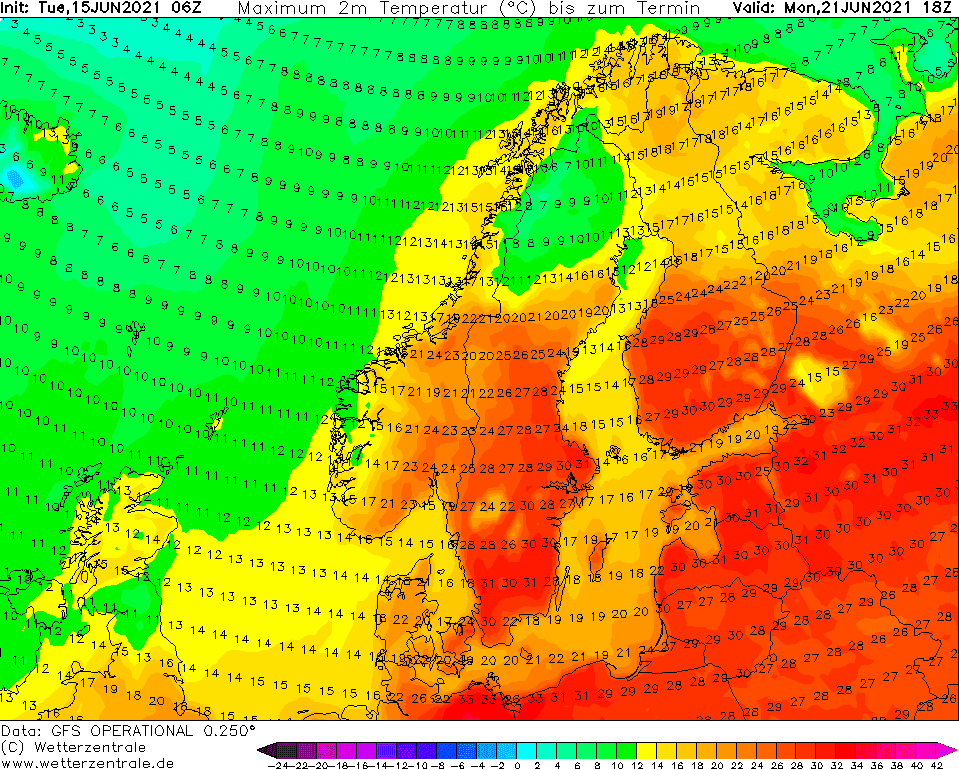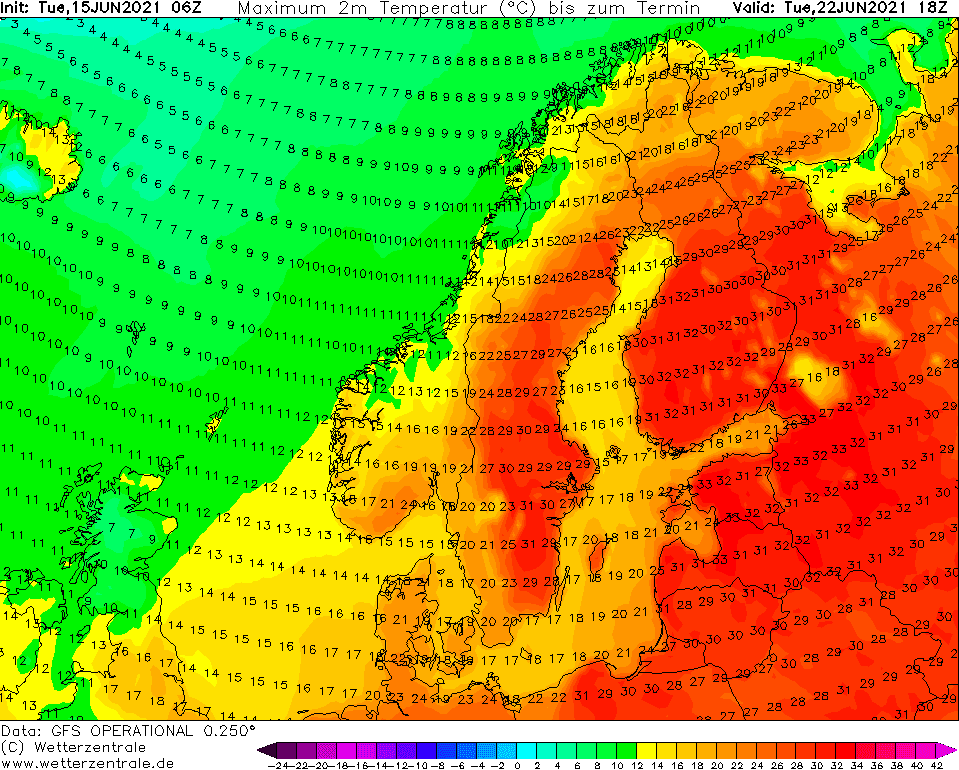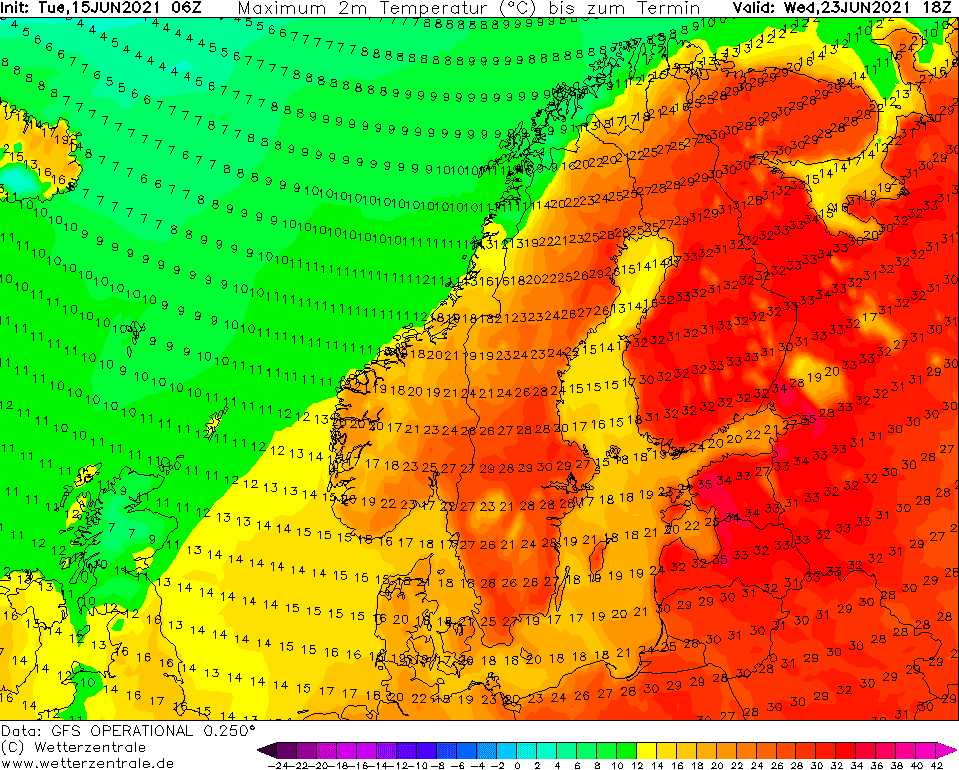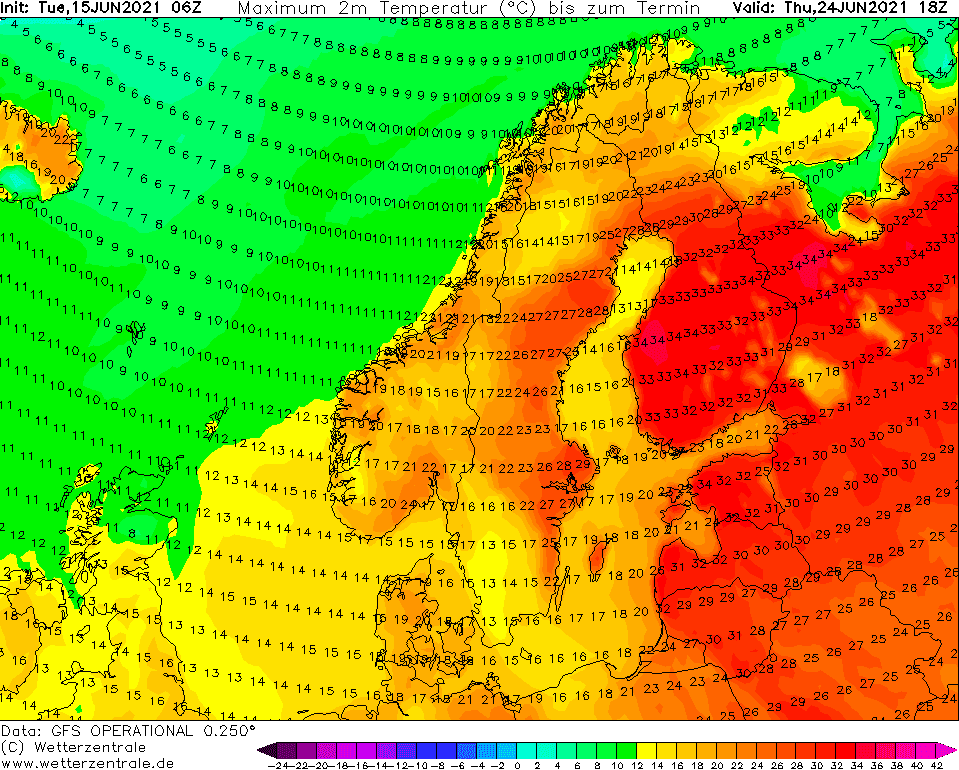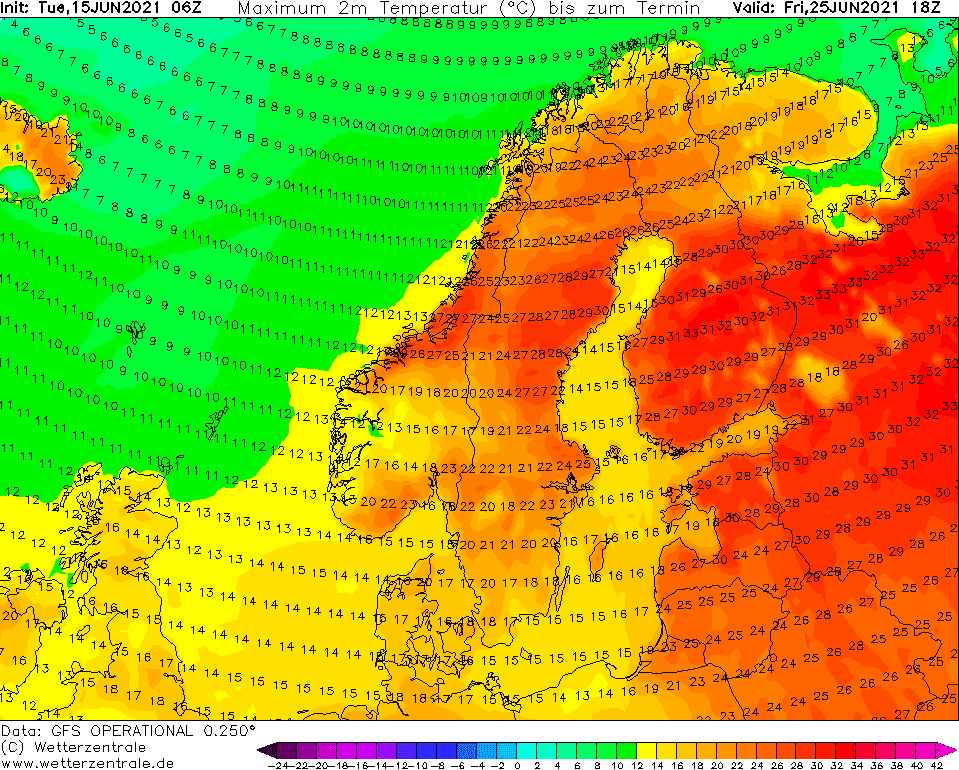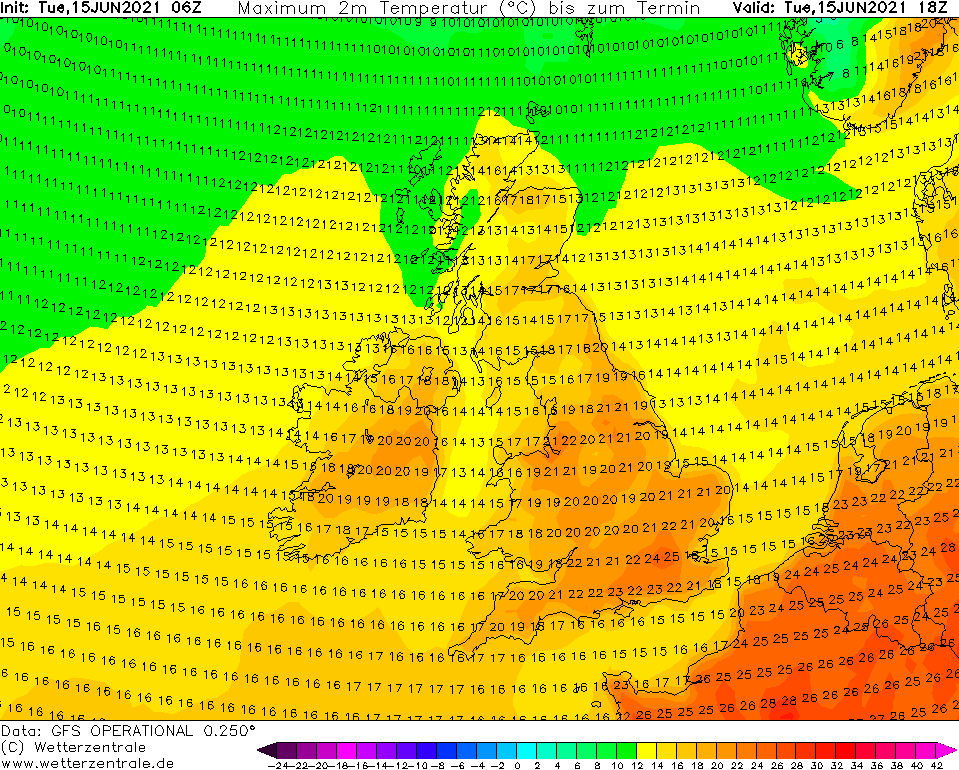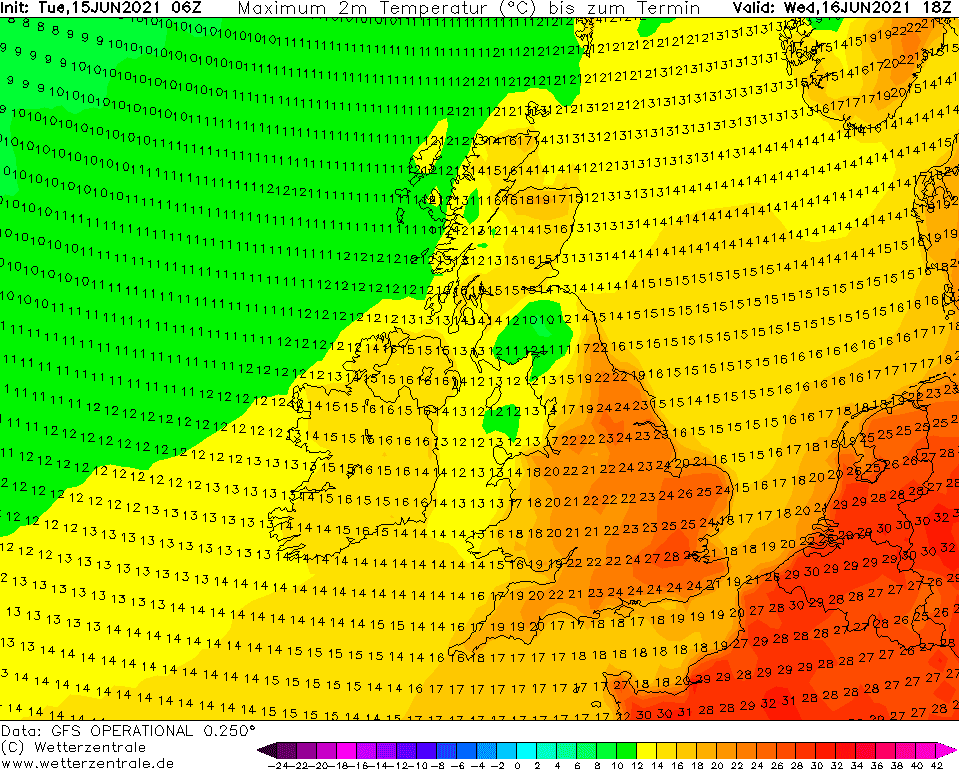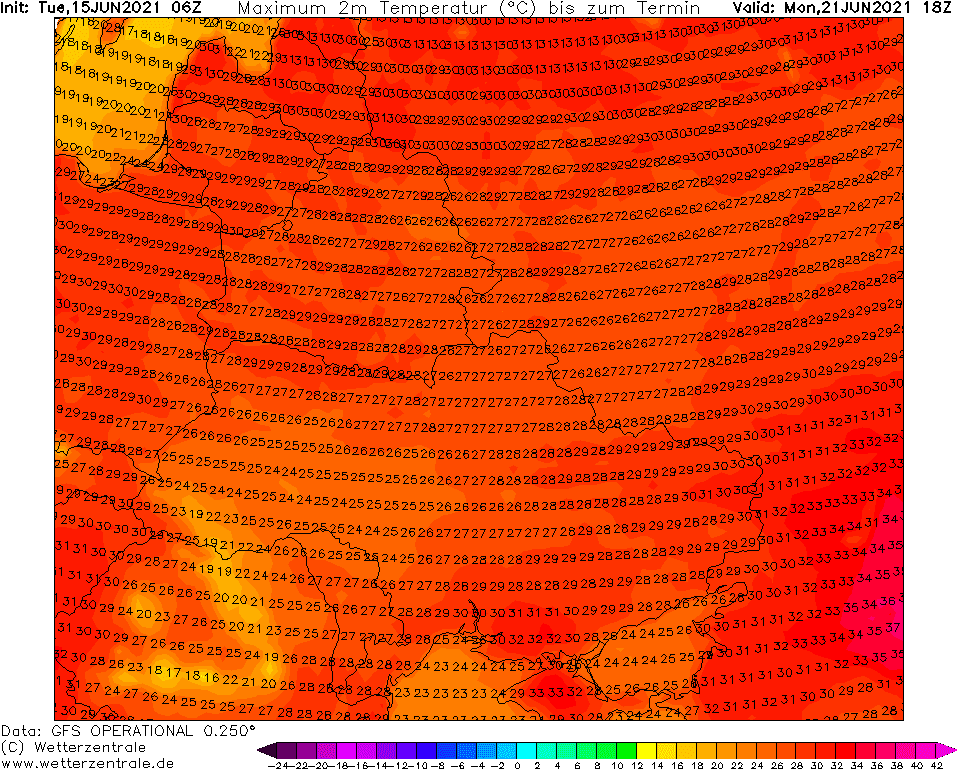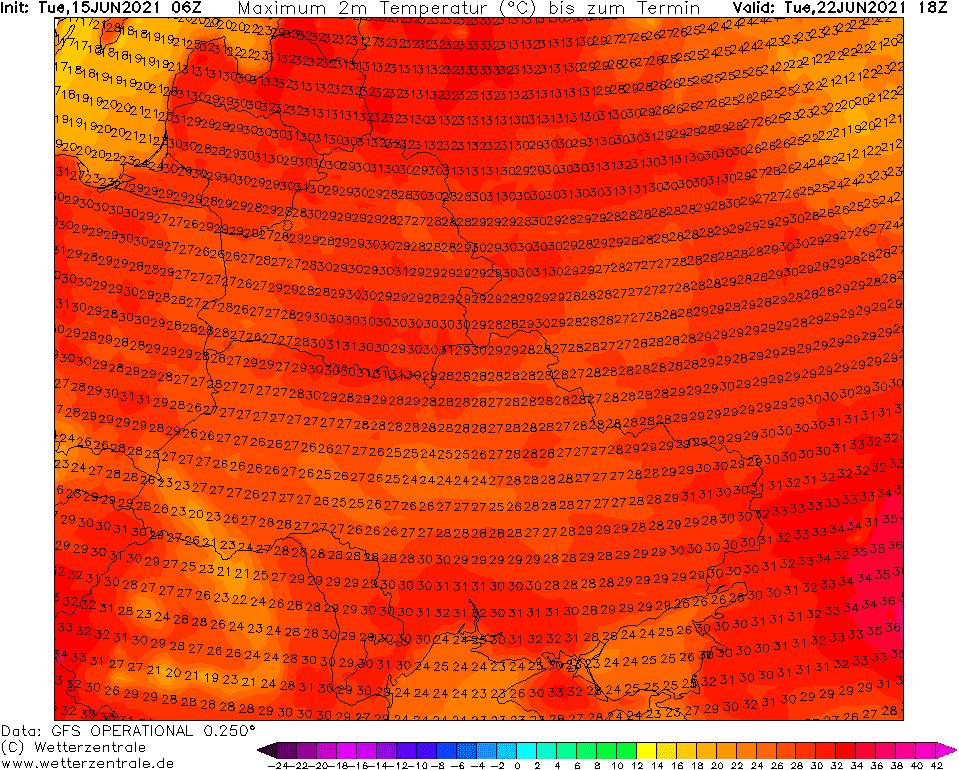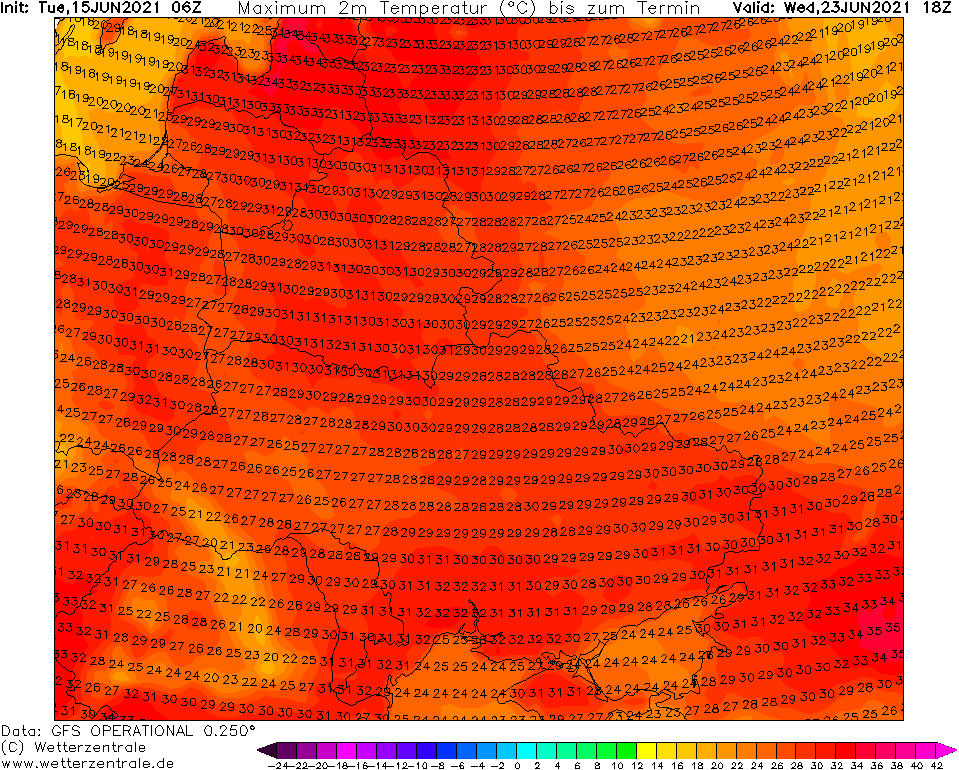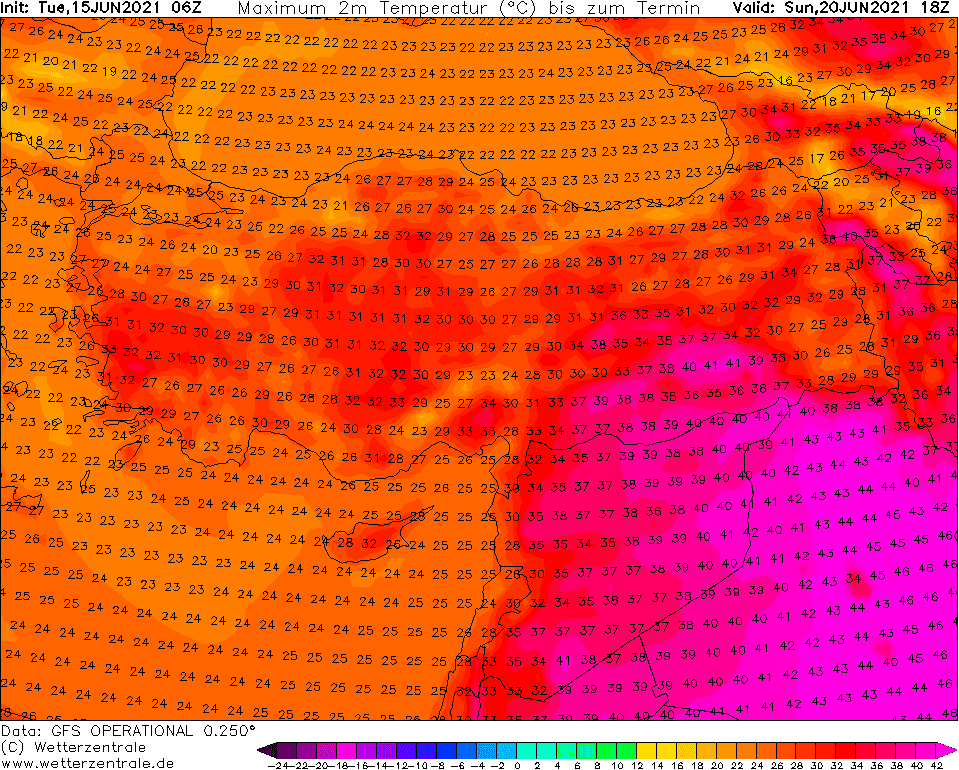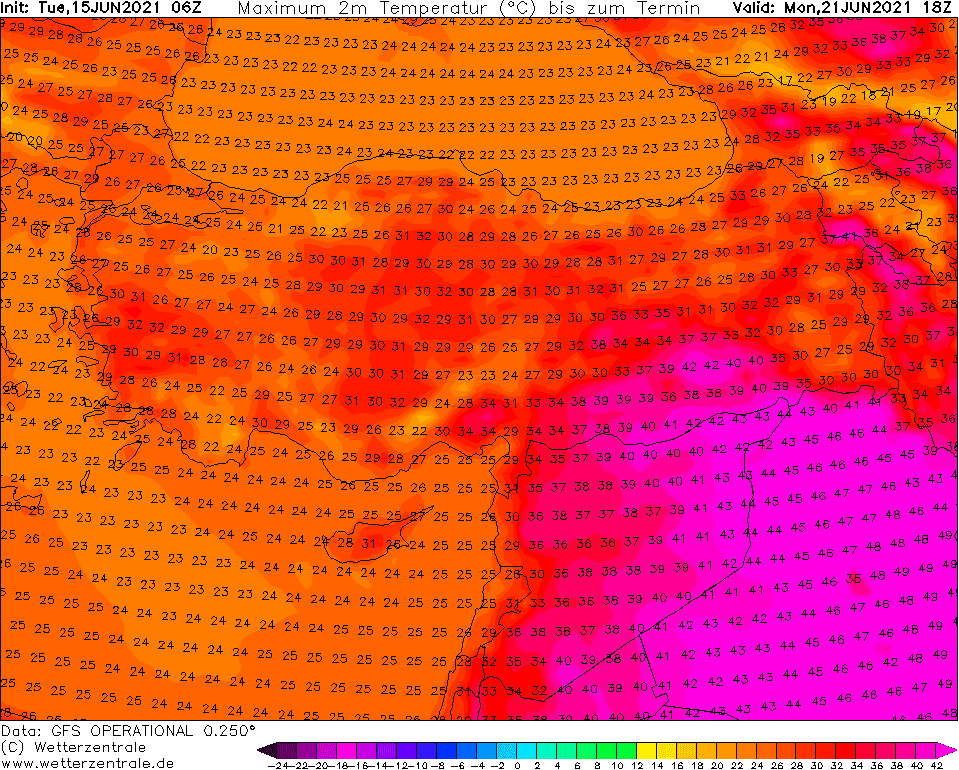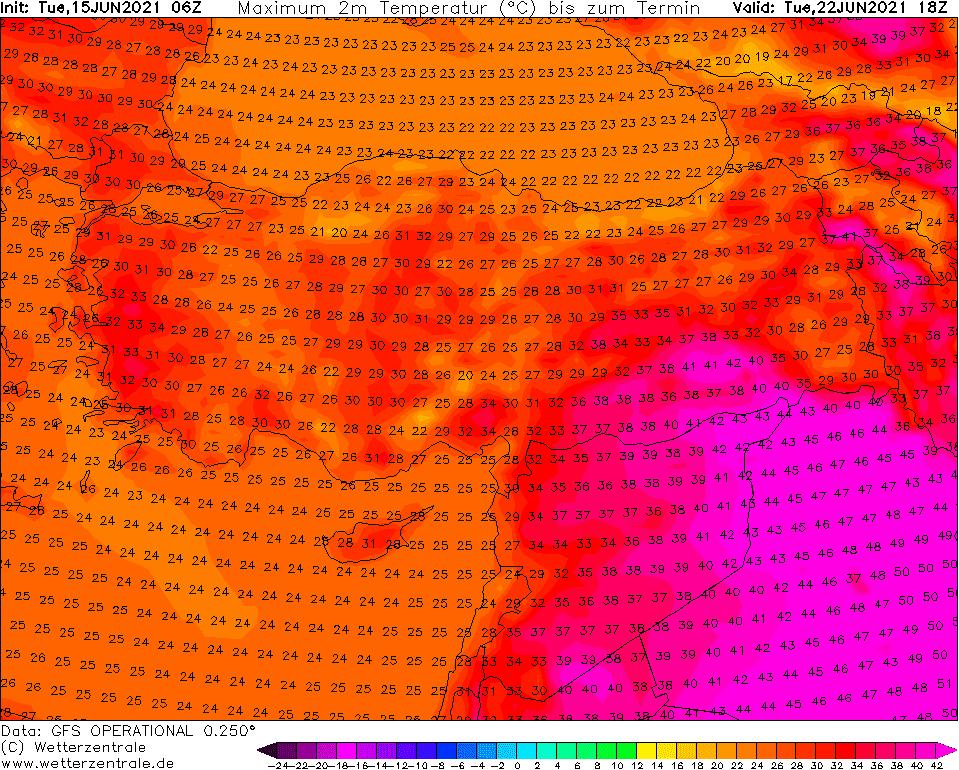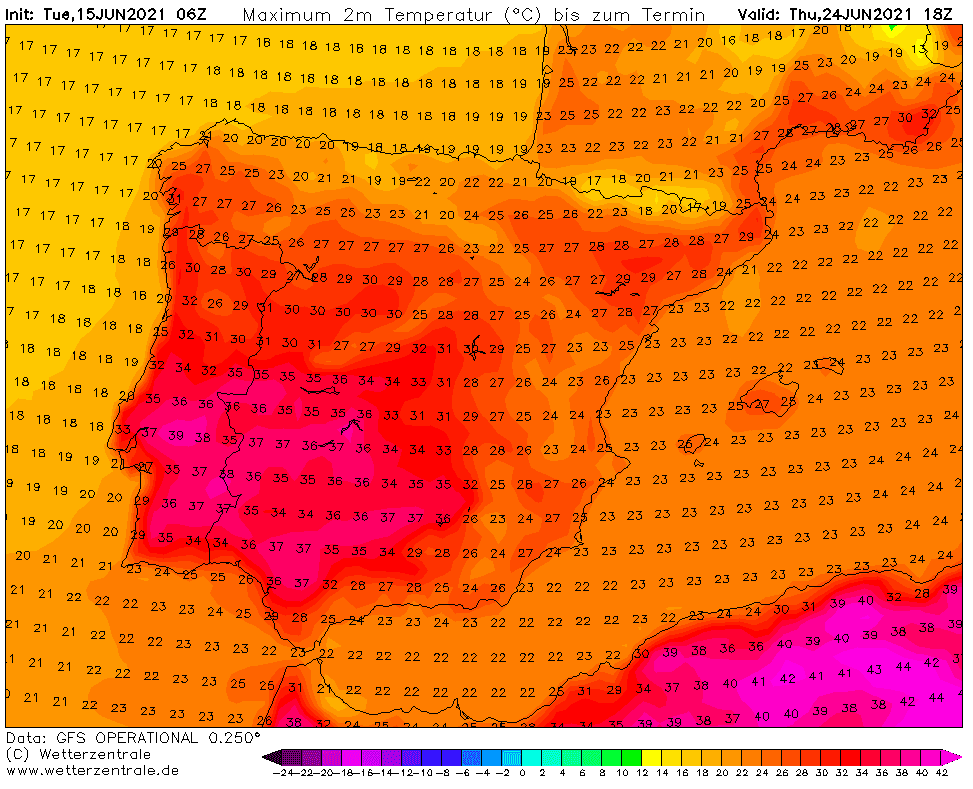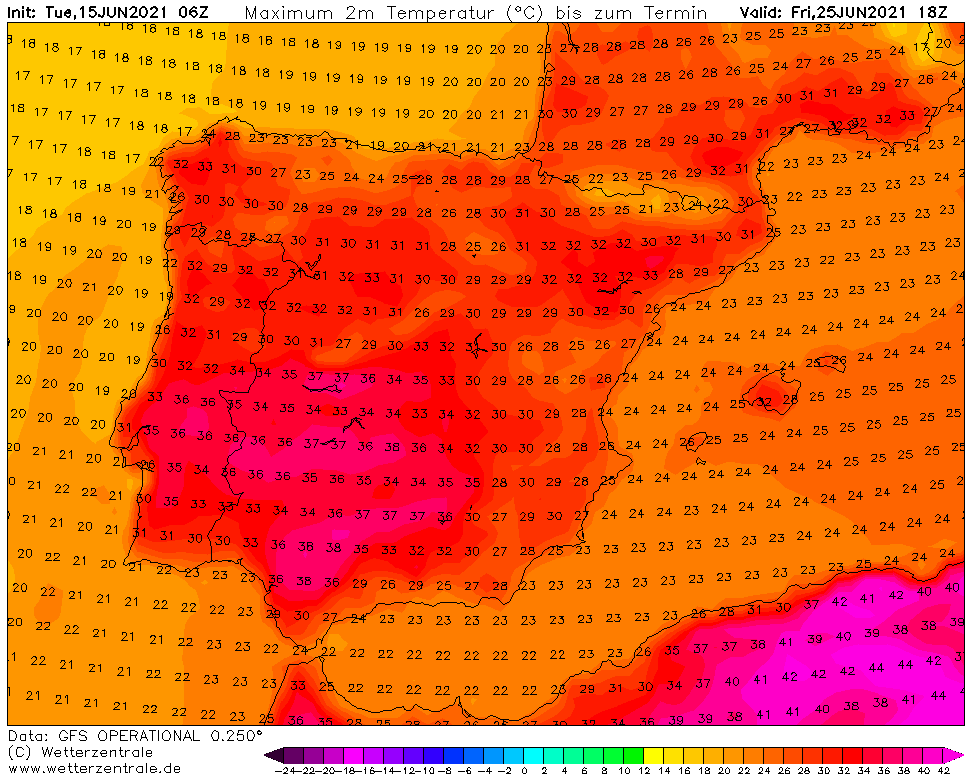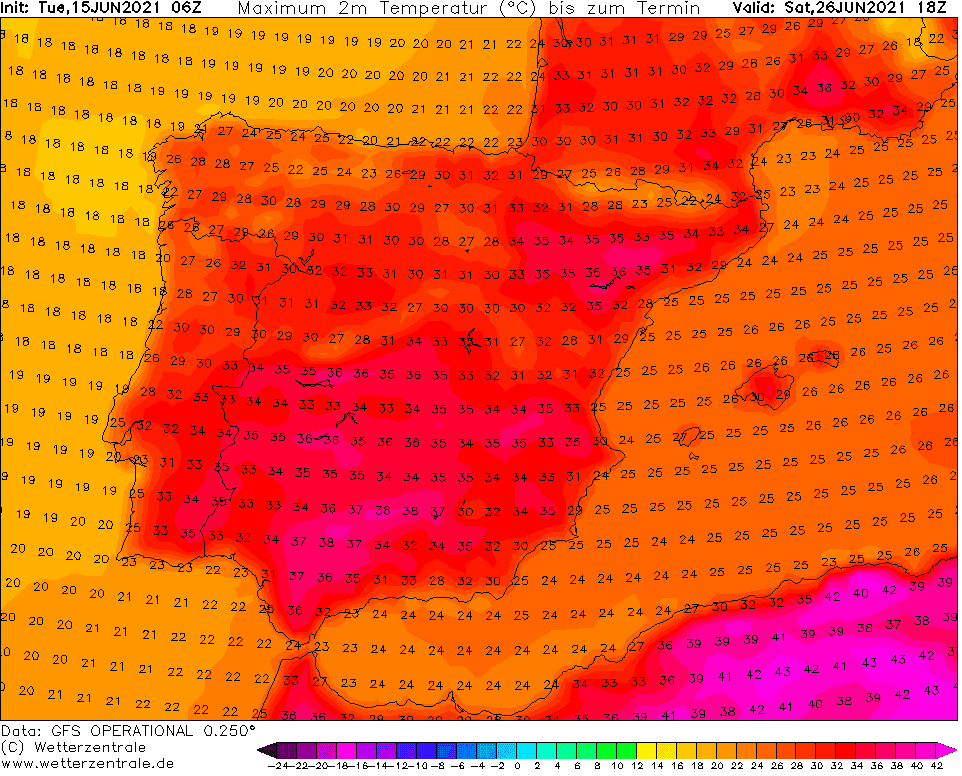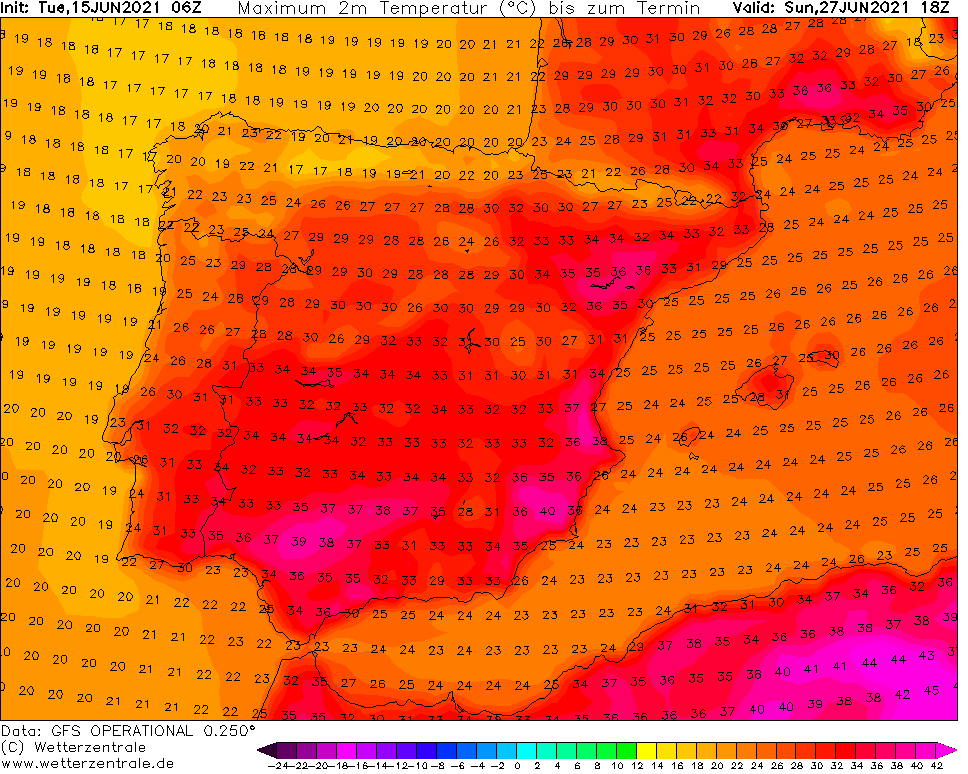 Source: wetterzentrale.de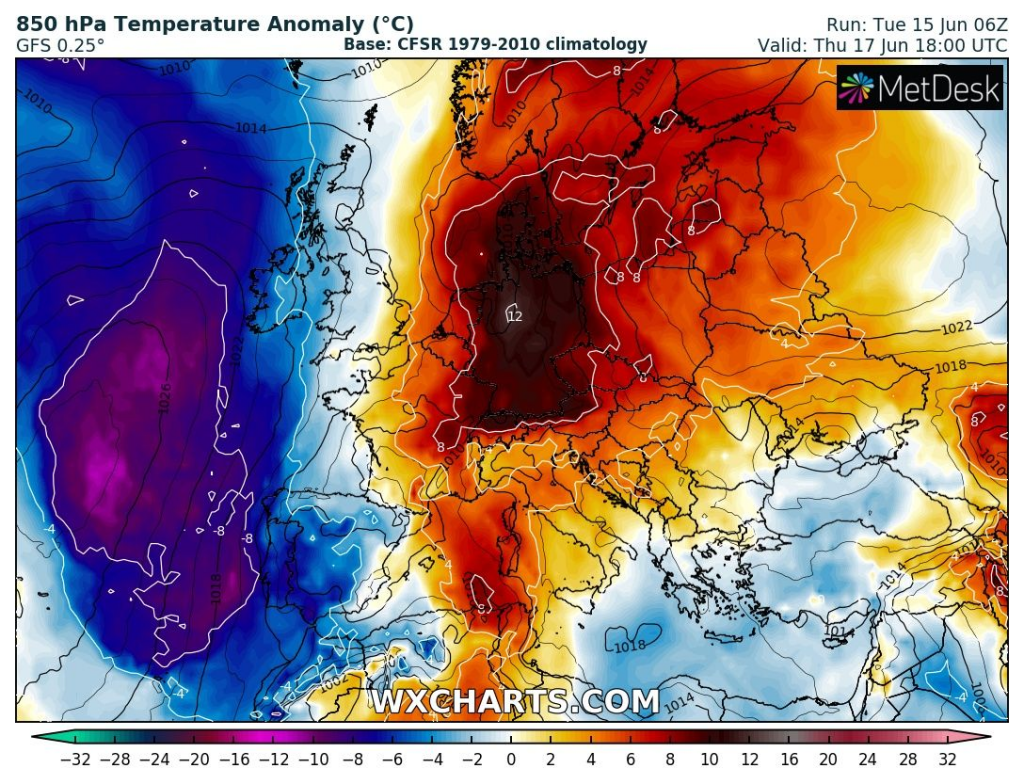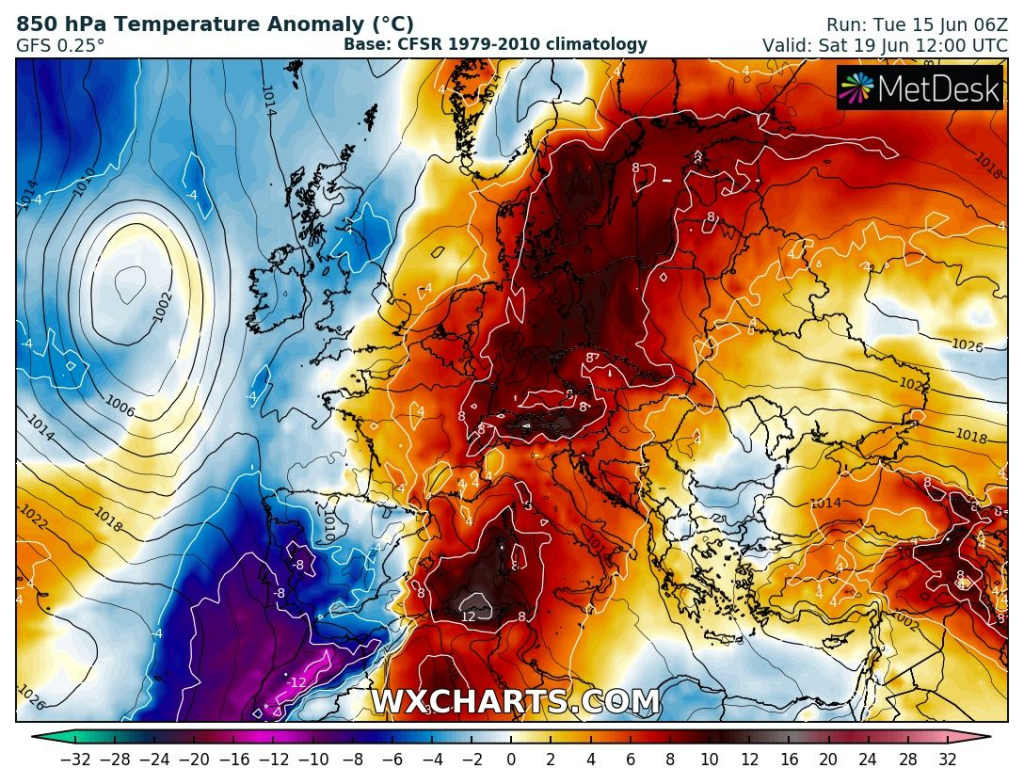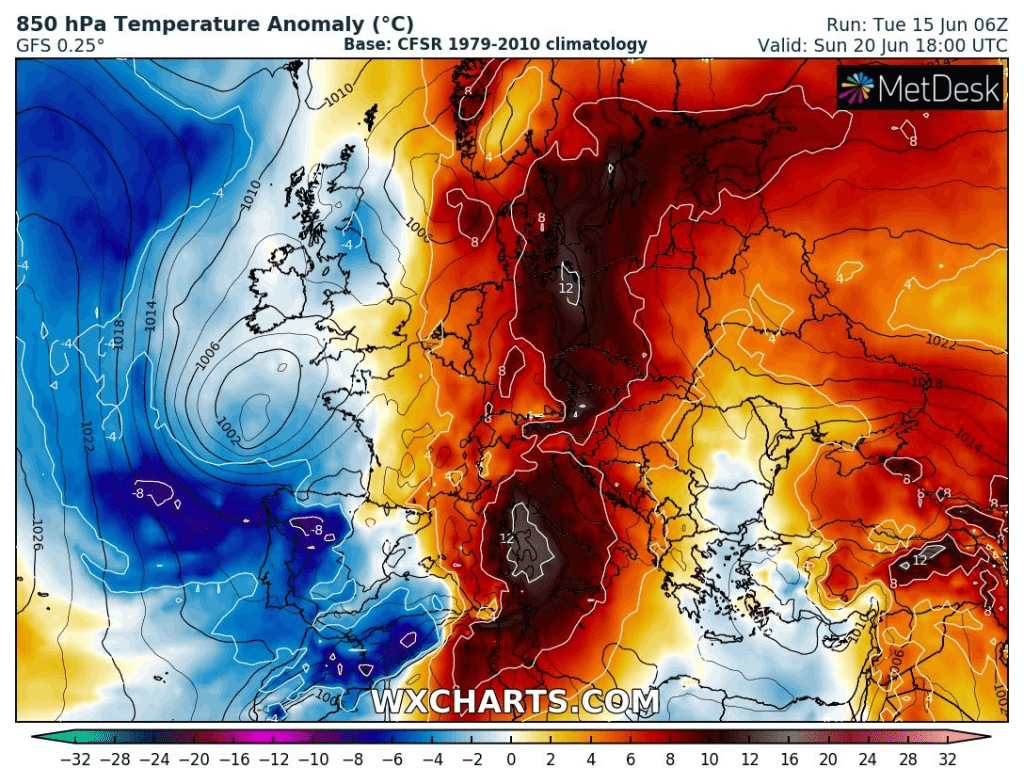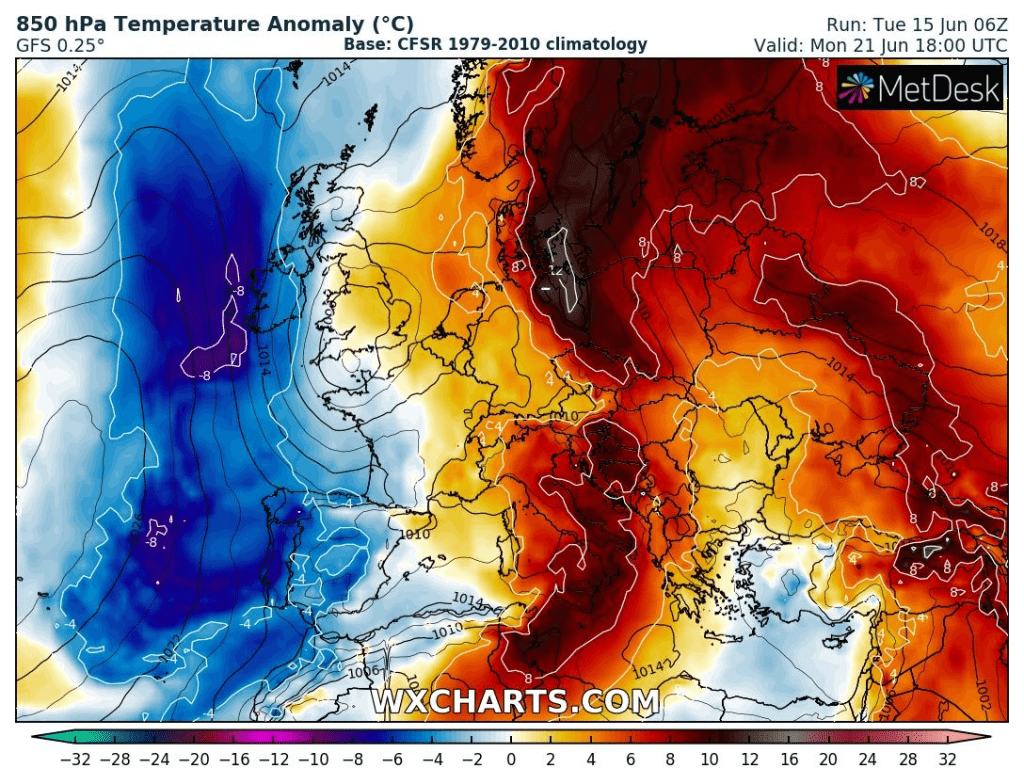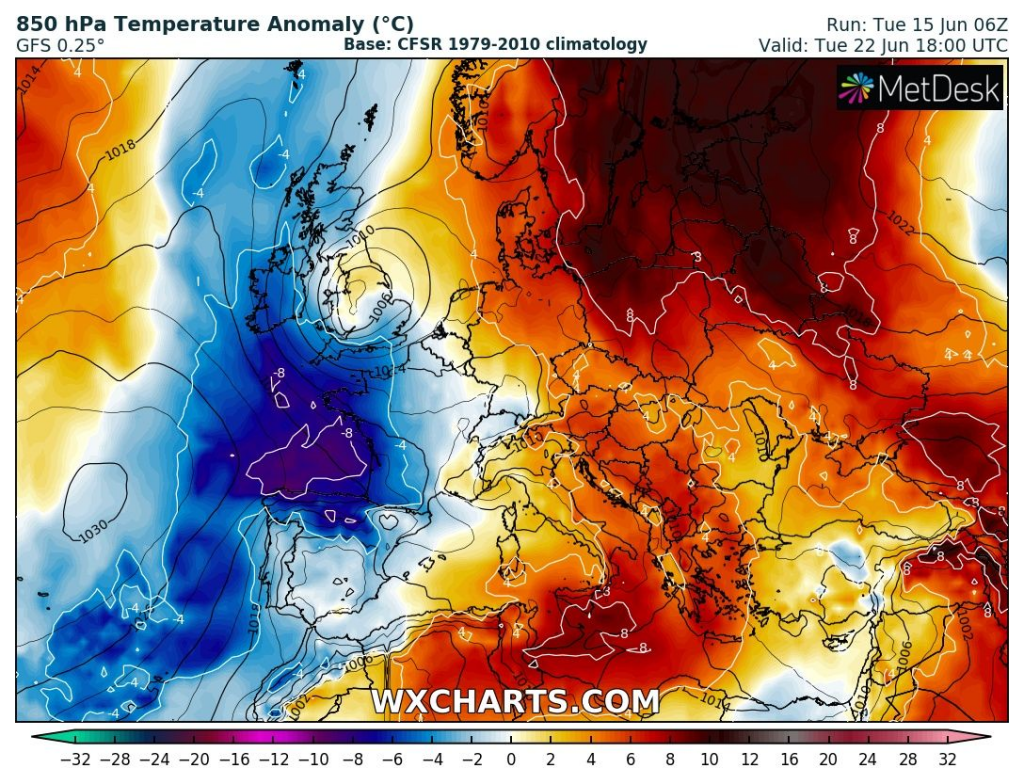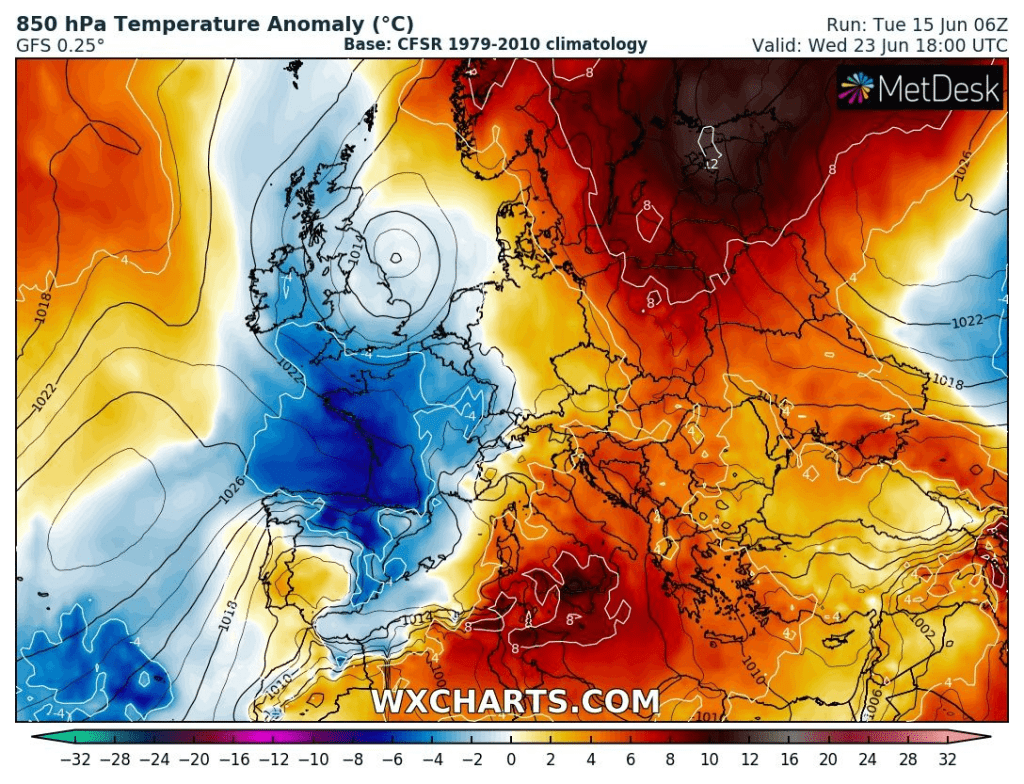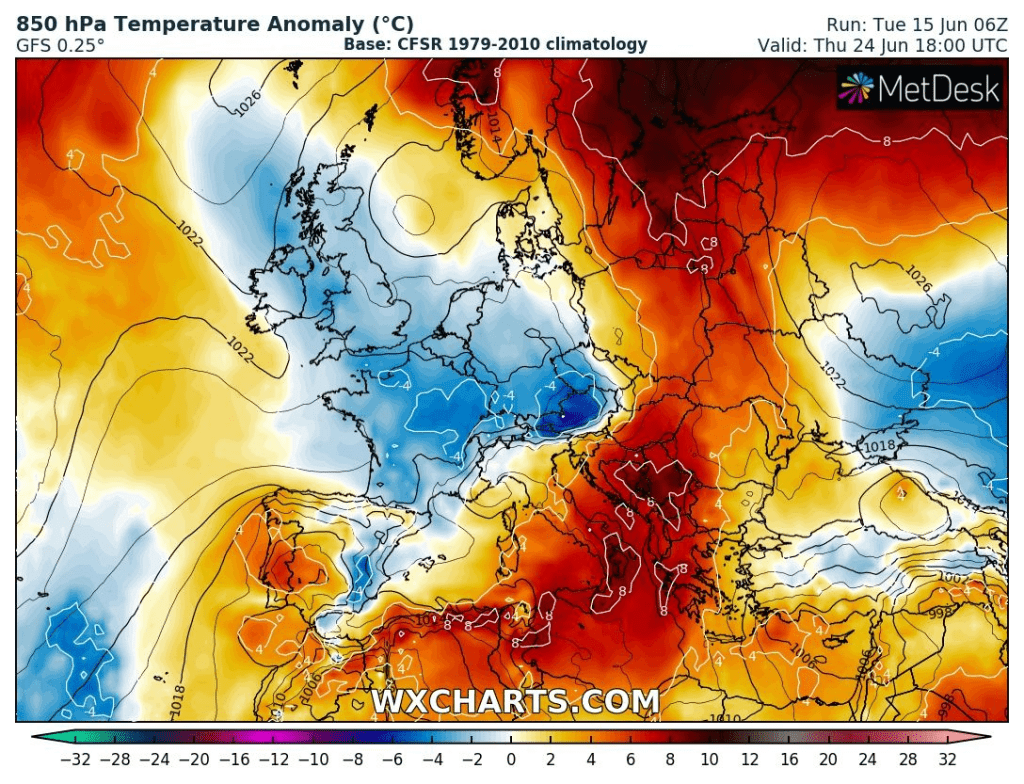 Source: wxcharts.com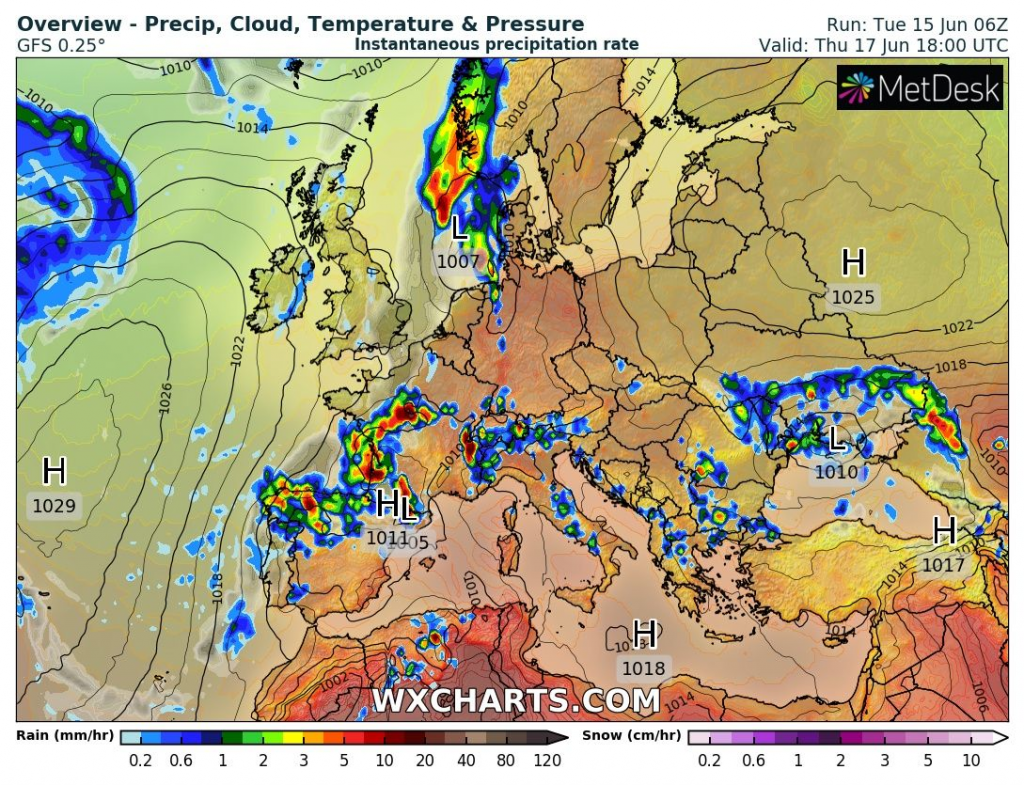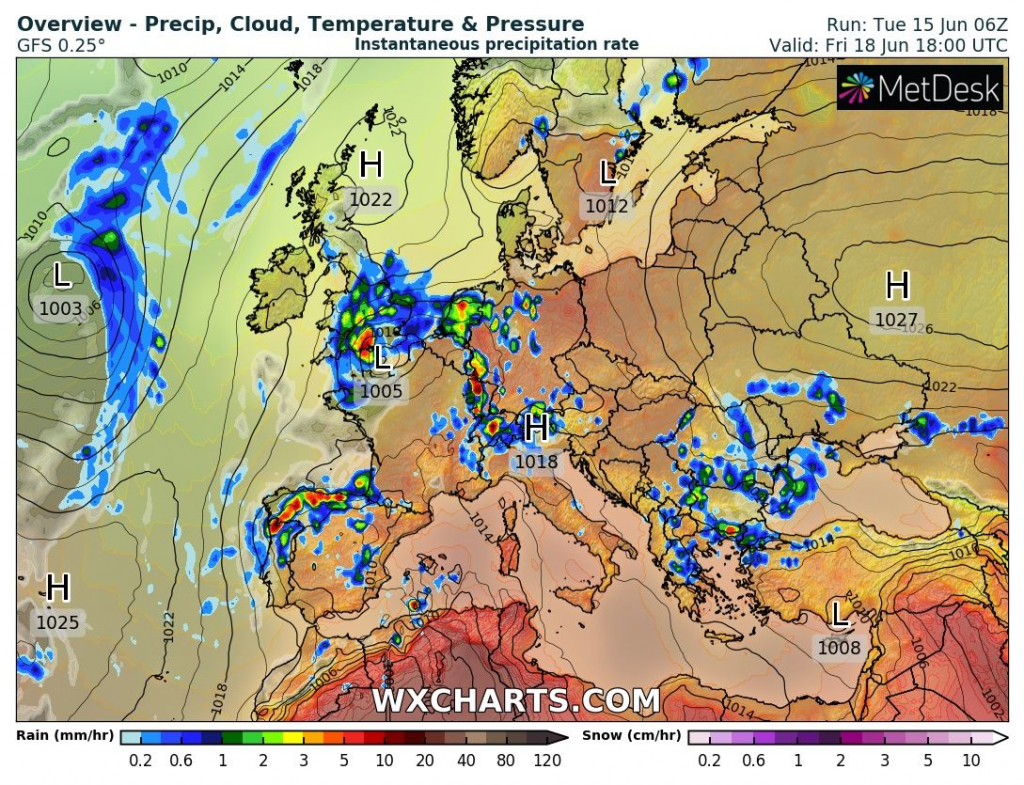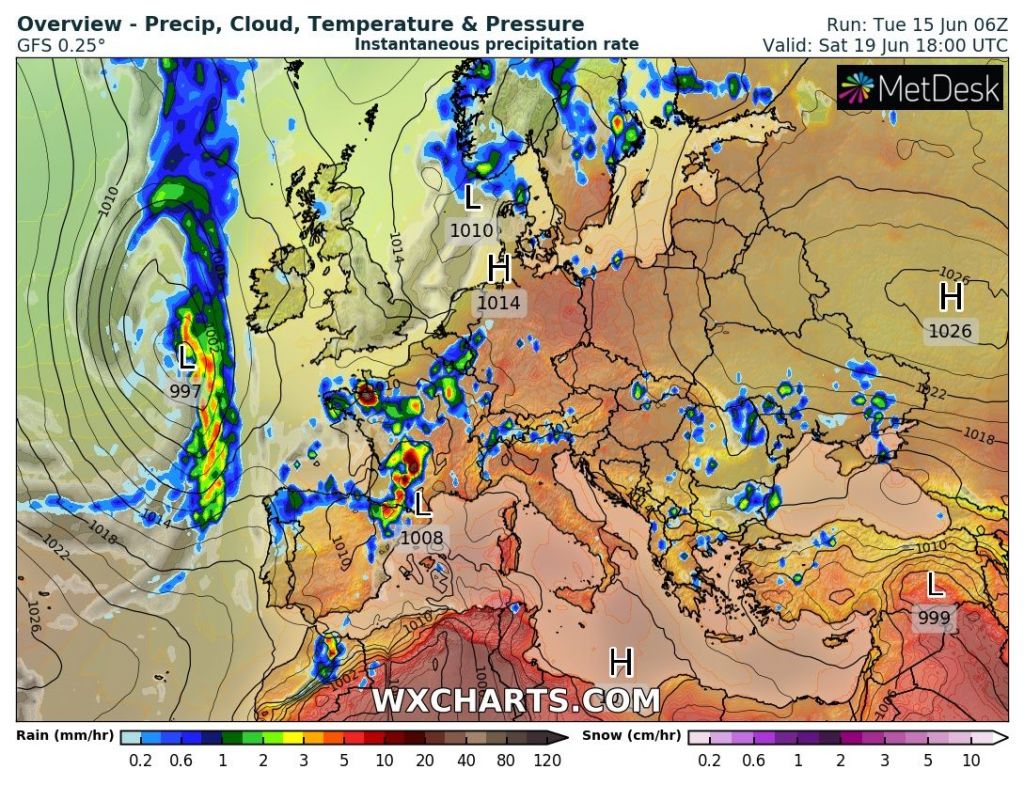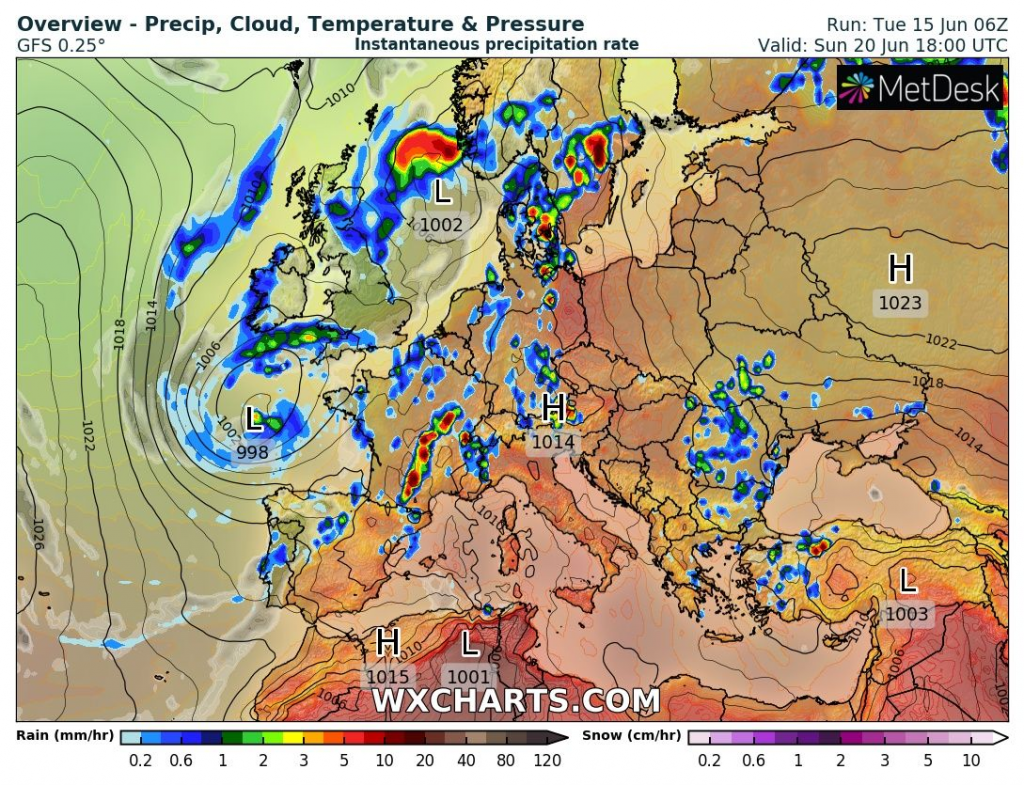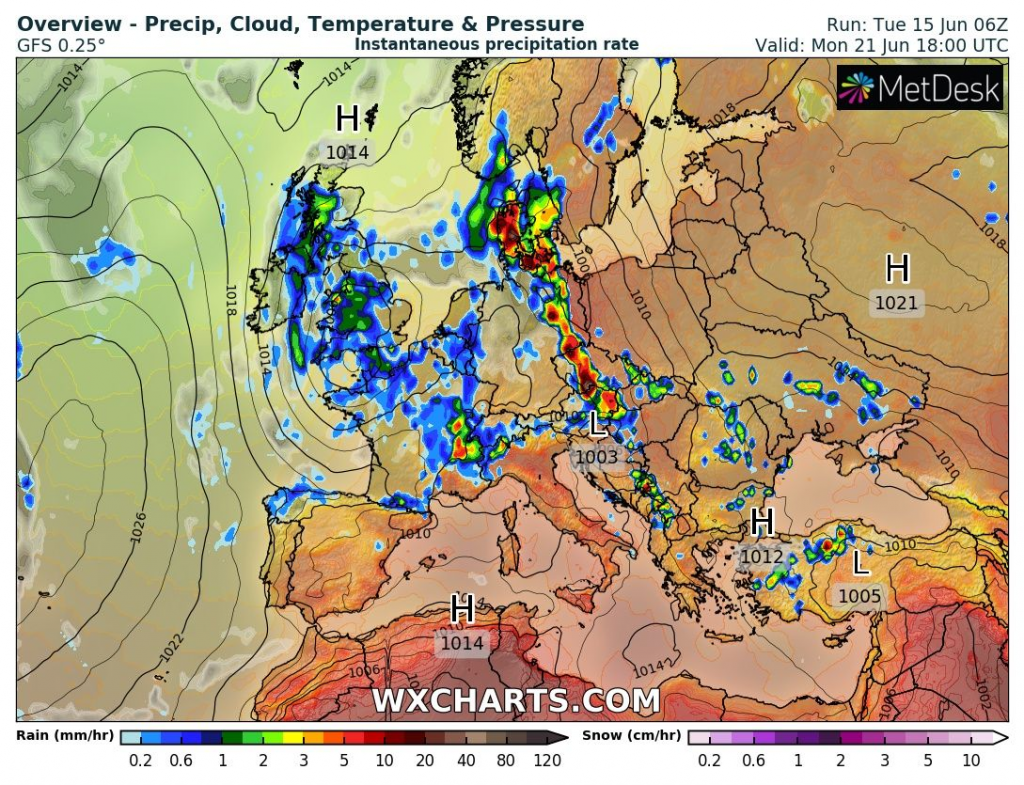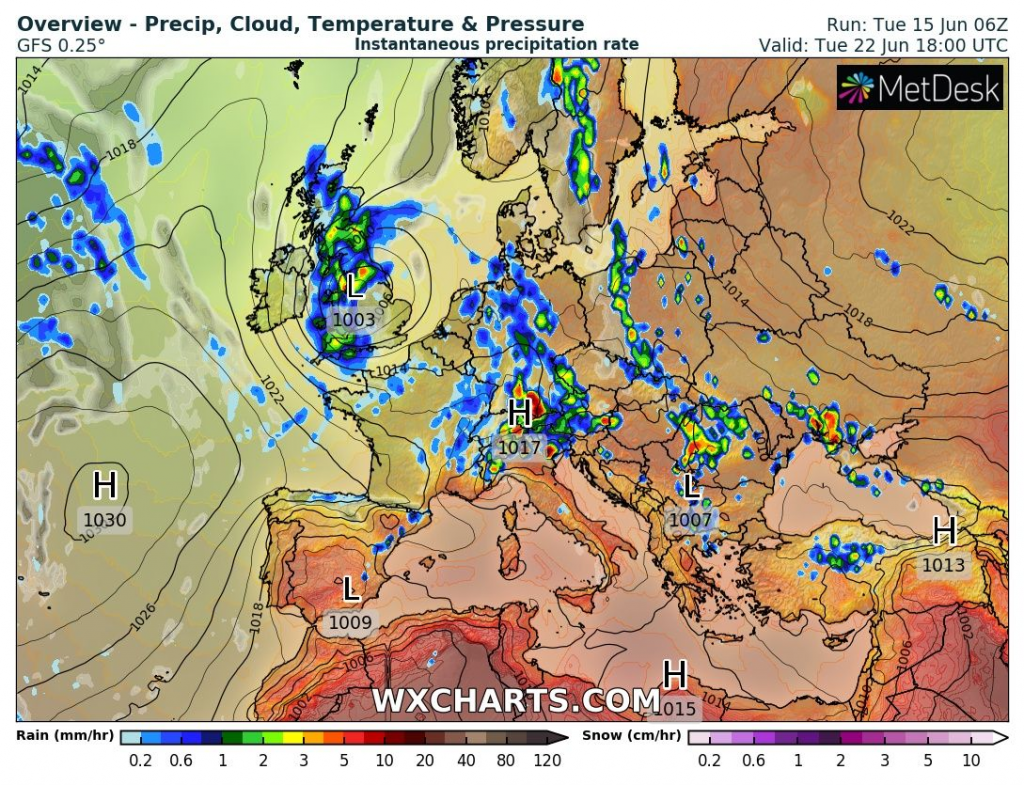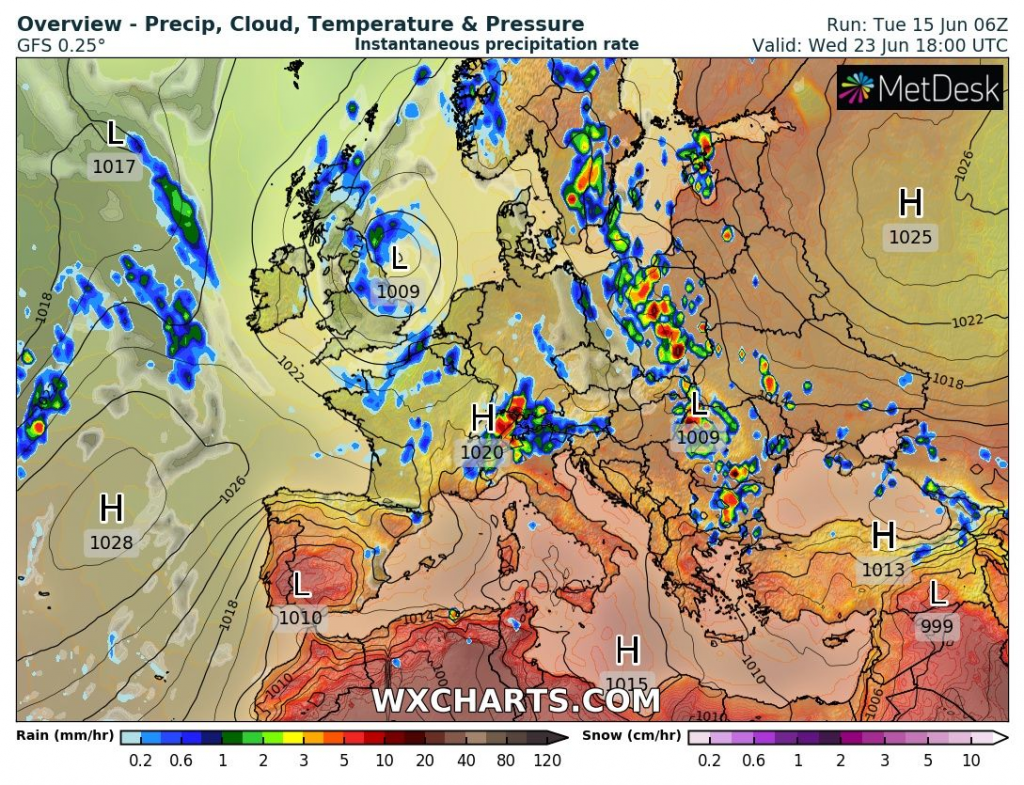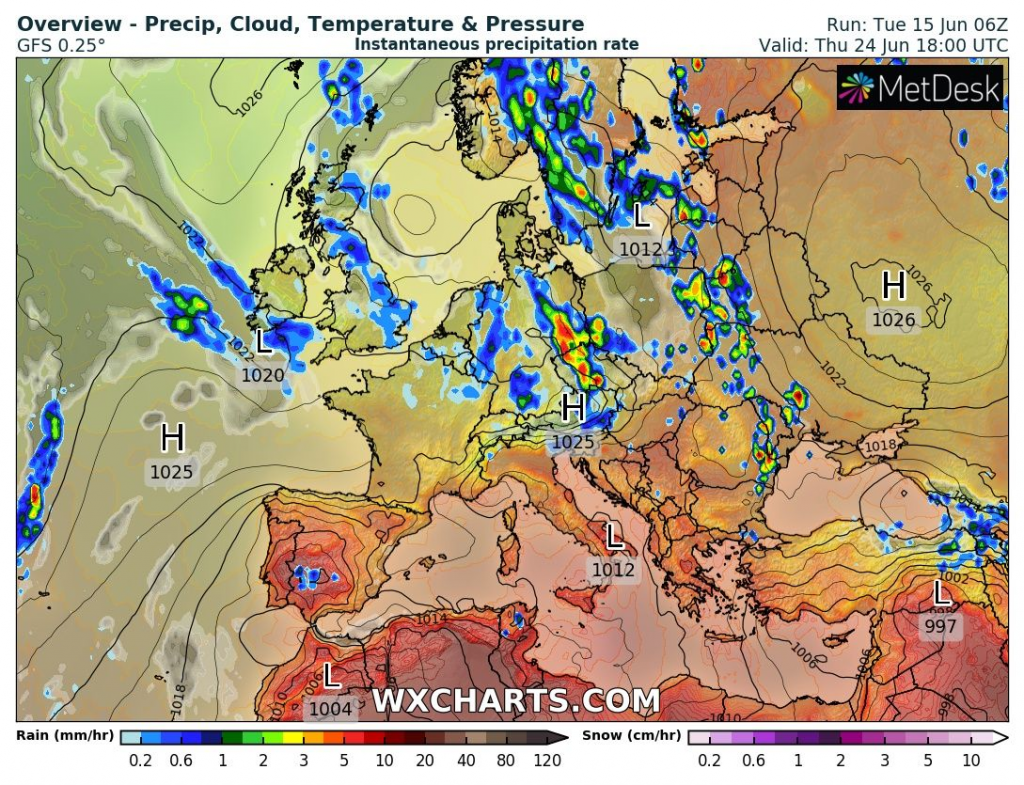 Source: wxcharts.com