Breaking! Trough Europe are shifting extreme storms! Floods, large hails, gusting winds and damaging lighting!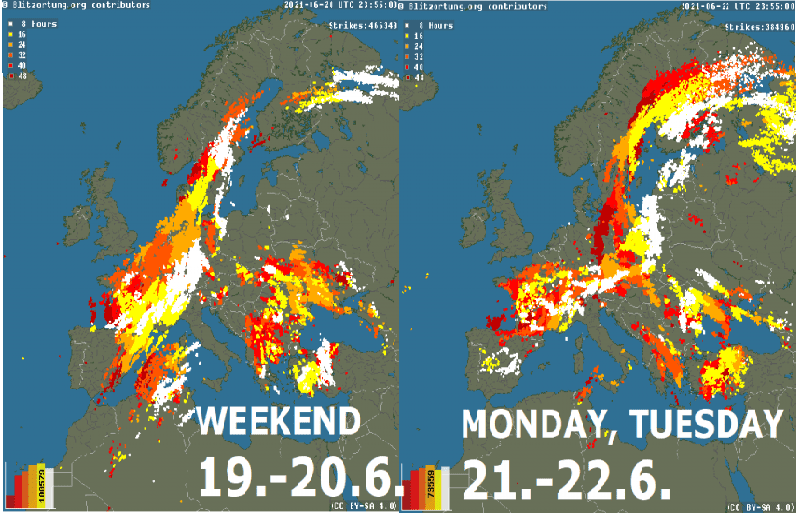 Severe storms are still causing big problems! Cold front in comparison with the weekend has shifted eastward and southward, with continuing of miserable and stormy weather in many countries, while southern and eastern half of the continent is enjoying historically hot weather /see our homepage/.
Severe floods are reported from Cresier, Switzerland, Beauvais, France, severe hailstorms with floods hit Munich, Germany and Austria, under floodwater ended parts of Poland and already northern Italy, too, severe storms hit Czechia, Slovakia, Hungary.
Storms have occupied wider Black sea region, with recent severe storms mainly in Greece, Bulgaria, Romania, North Macedonia, Kosovo or Ukraine.
On Wednesday, around midday, extreme storm system hit after record heatwaves Finland and Estonia and storm are shifting to St. Petersburg region, Russia.
It´s so many extreme events, that we decided to collect informaton about them and publish in 1 article.
Extreme weather events you should look at ESWD database below the videos.
Blitzortung.org offers a tool, with historical data of lighting above Europe – we have compared the last weekend with Monday and Tuesday (19.-20. vs. 21.-22. June 2021) and too made composite for Wednesday, 23. June, so far (after content). On these maps we should notice 2-day shift of frontal system above the continent.
Severe storms brought 10 cm hails, 140 km/h winds and EF2 tornadoes in France, Benelux, Germany and Switzerland at the weekend /10 cm hailstorms are shifting to Germany, CZ, CH, AU, DK, SE and N IT from France, PT, ES, BE, NL, LU! – mkweather; Belgium hit EF2 tornado with a twin: 17 injured, 92 buildings damaged – mkweather; 10 cm hails, 140 km/h winds, 10 tornadoes and 7 day forecast: Balance of weekend storms in Europe – mkweather/. On Monday and Tuesday, 6 cm hails from Austria were reported.
Meanwhile, in the UK after cold front, the coldest June temperatures in 30 years have appeared on Tuesday, 22. June 2021, up to -3,3°C in Scotland and -1,4°C in England /The coldest June times in the UK in 30 years! Scotland -3,3°C, England -1,4°C! Only 2,3°C from all-time June national record! – mkweather/.
Until the end of current week, severe storms are regionally forecasted for eastern Germany, western Czechia, Alpine region, Romania, NE Poland, Baltic region, Belarus, Ukraine and neighboring Russia.
In July 2021, continental Europe will be hit after the second round of heatwaves by the next severe storms according to wxcharts.com tool.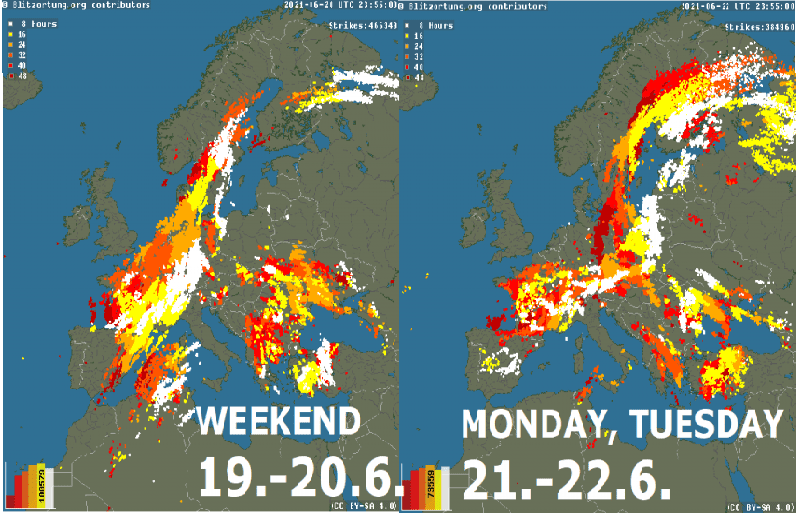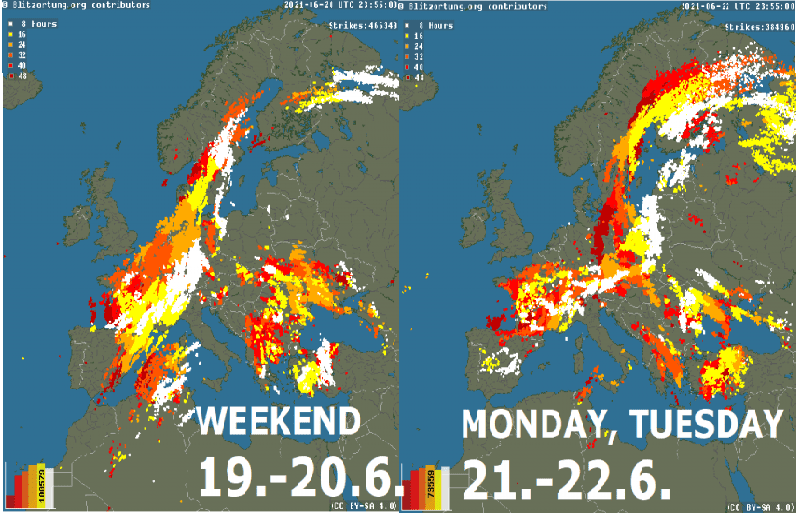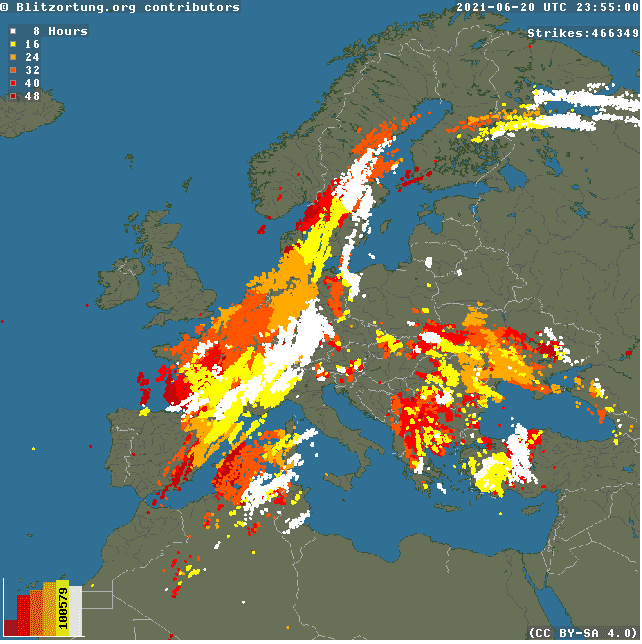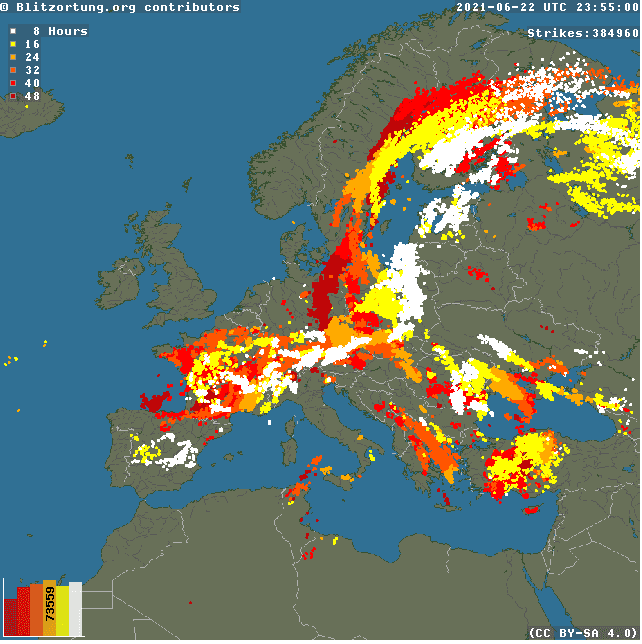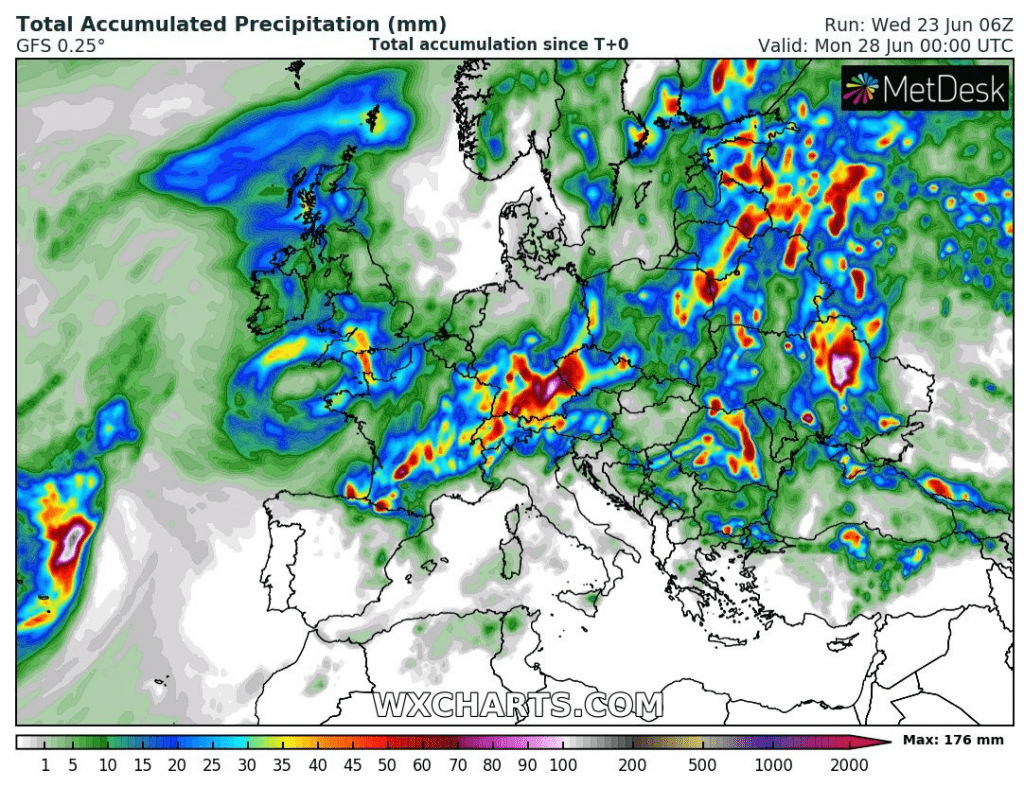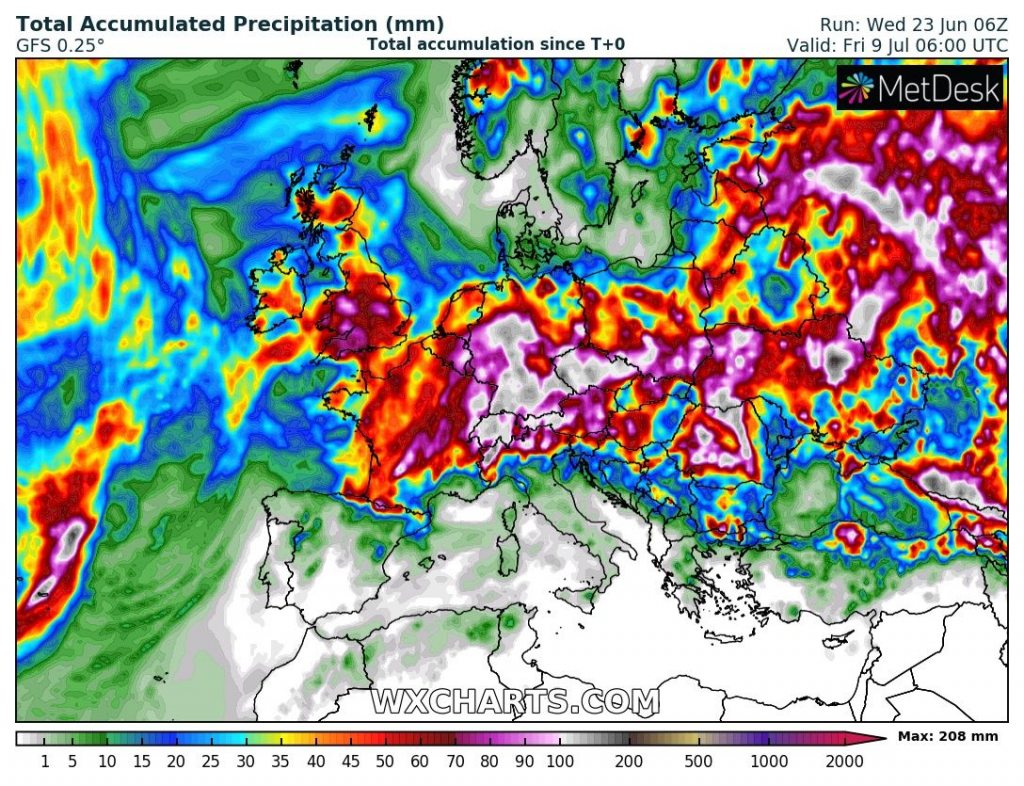 Source: wxcharts.com
Germany:
Switzerland:
France:
N Italy: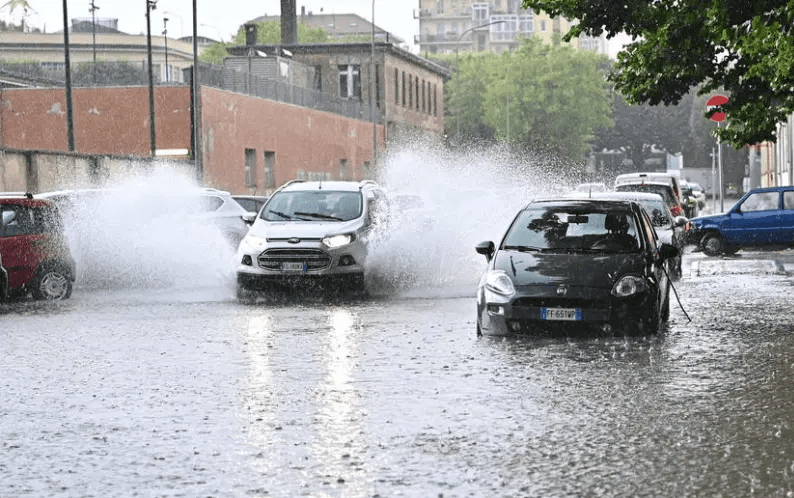 Austria:
Poland:
Finland:
Czechia:
Greece:
Ukraine:
Kosovo:
Turkey (last week, not currently such as other videos):
Current situation (Wednesday, 23. June 2021):
ESWD – last week: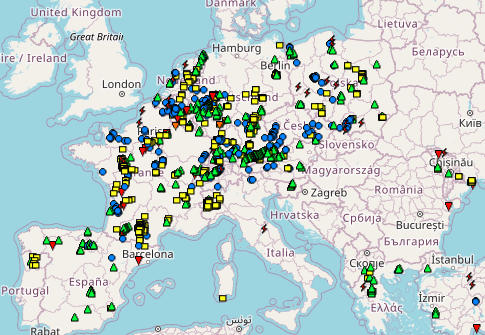 Satellite – Tuesday and Wedensday, 22.-23. June 2021: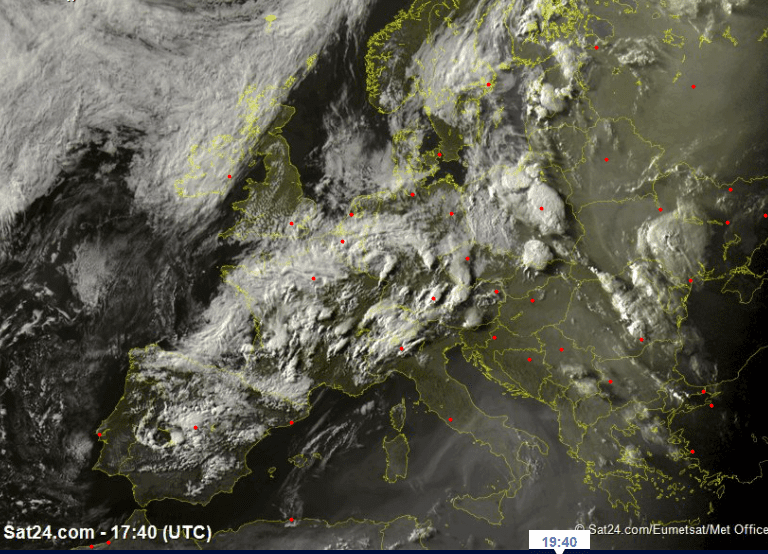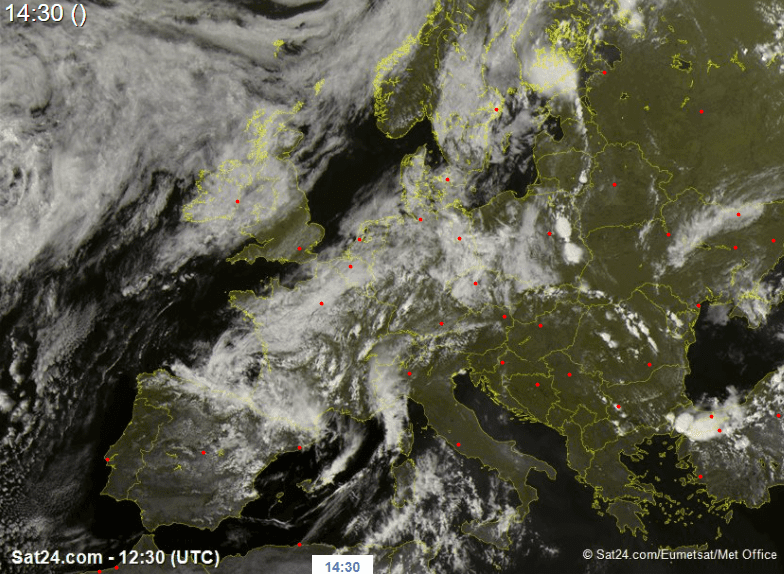 Source: Weather Europe, Satellite Weather Europe, Weather Forecast, Rainfall, Clouds, Sun in Europe – SAT24.com