As we informed before a few days /USA hits strong summer coldwave, near the border it will be snowing! – mkweather/, central and eastern USA and Canada hit powerful cooldown, while western parts of the continent are suffering abnormal heatwaves /Deadly heatwave in California! Death Valley +54°C / 130°F, Palm Springs (populated area) +50,6°C / 123°F – all-time records! – mkweather; Abnormal heatwave for Canada, too, +47°C! (record +45,0°C from 1937), while other parts hits snowing! – mkweather/.
In Houghton Lake, Michigan, on 22. June 2021 only +2,8°C / 37°F was measured, while in eastern Hudson Bay region, Ontario and Quebec, such as in some south-central parts of Ontario, snow storm has arrived / is expected in next days.
On the front side of powerful cooldown, extremely strong cold front is moving across the USA and Canada, with dangerous tornadoes in Chicago and Montreal.
Tornado in Chicago brought winds 265 km/h and damaged 130 houses, some totally.
Tornado in Montreal was deadly, 1 person died and dozen homes were damaged.
Strong cold front with severe storms and cooldown is currently shifting towards East Coast, where the next severe weather events are forecasted.
Meanwhile, in British Columbia, people are preparing for historic heatwave, when on 28.-29. June, temperatures should reach +47°C / 117°F.
In last days, +50,6°C / 123°F in Palm Spring (populated area in California, all-time record) and +54,0°C / 130°F in Death Valley was measured.
Deadly storm however hit Gulf Coast to – Tropical storm Claudette has brought severe floods and strong winds /a topic of the next Mkweather article/. 14 people died in Alabama.
Outlook until 7. July 2021 is for eastern half of the USA very stormy – forecast for Summer 2021 is therefore fulfilling /Summer 2021 forecast for North America: Hot, stormy East and dry West – mkweather/. The next severe storms with flash floods, hailstorms, damaging lighting and winds and tornadoes should appear, soon.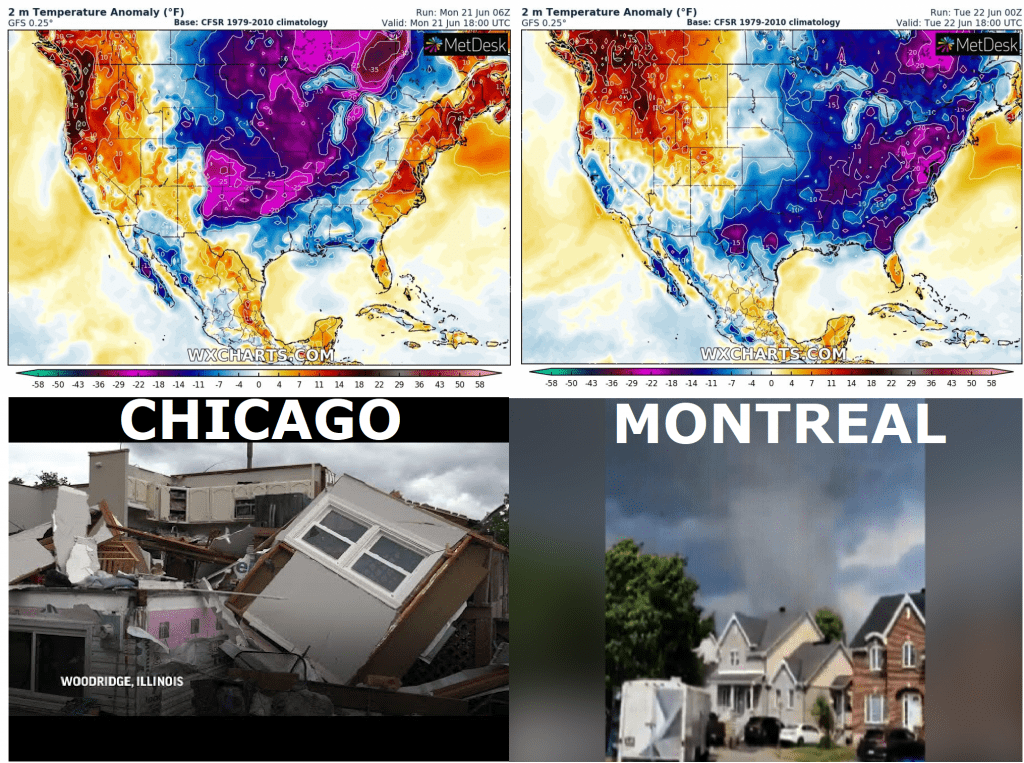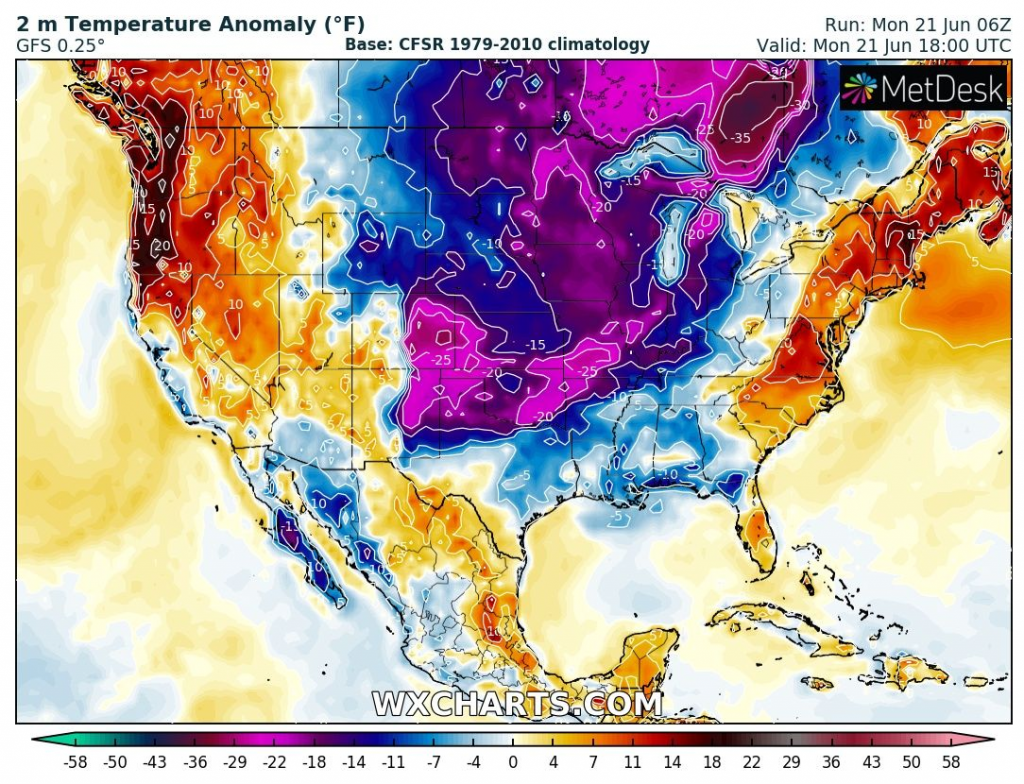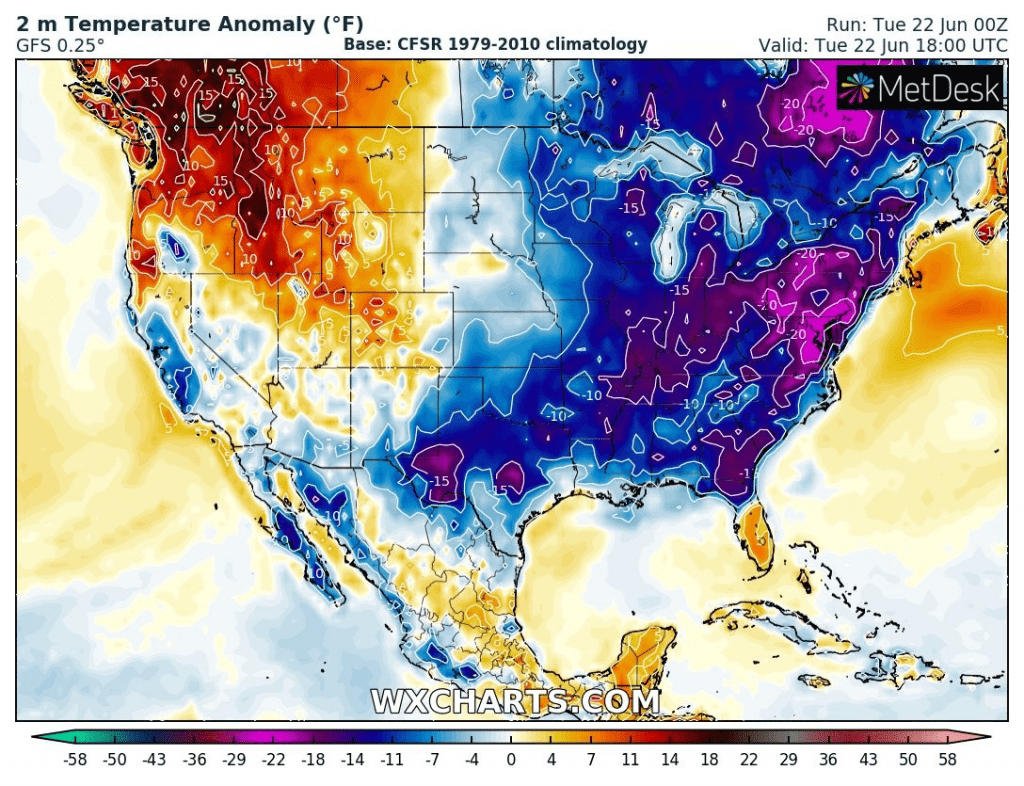 Source: wxcharts.com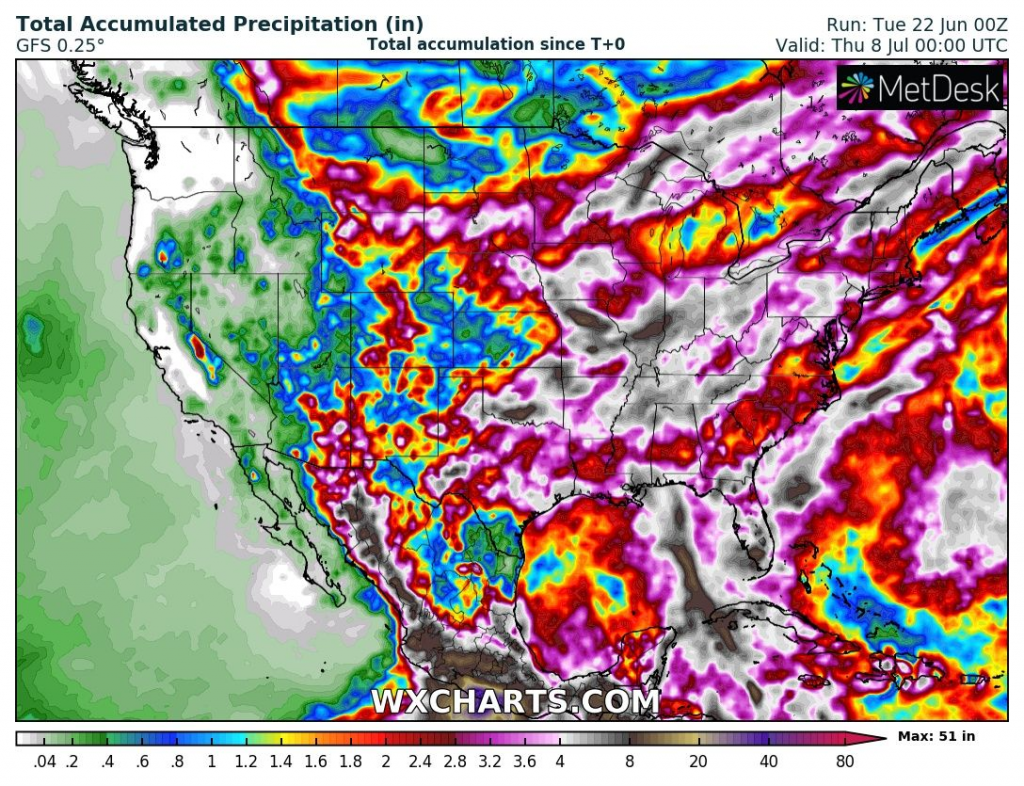 Source: wxcharts.com
(Visited 27 times, 1 visits today)