ECMWF 6-week forecast for the USA (and Canada, Mexico): The last 3 weeks of the winter, then early spring!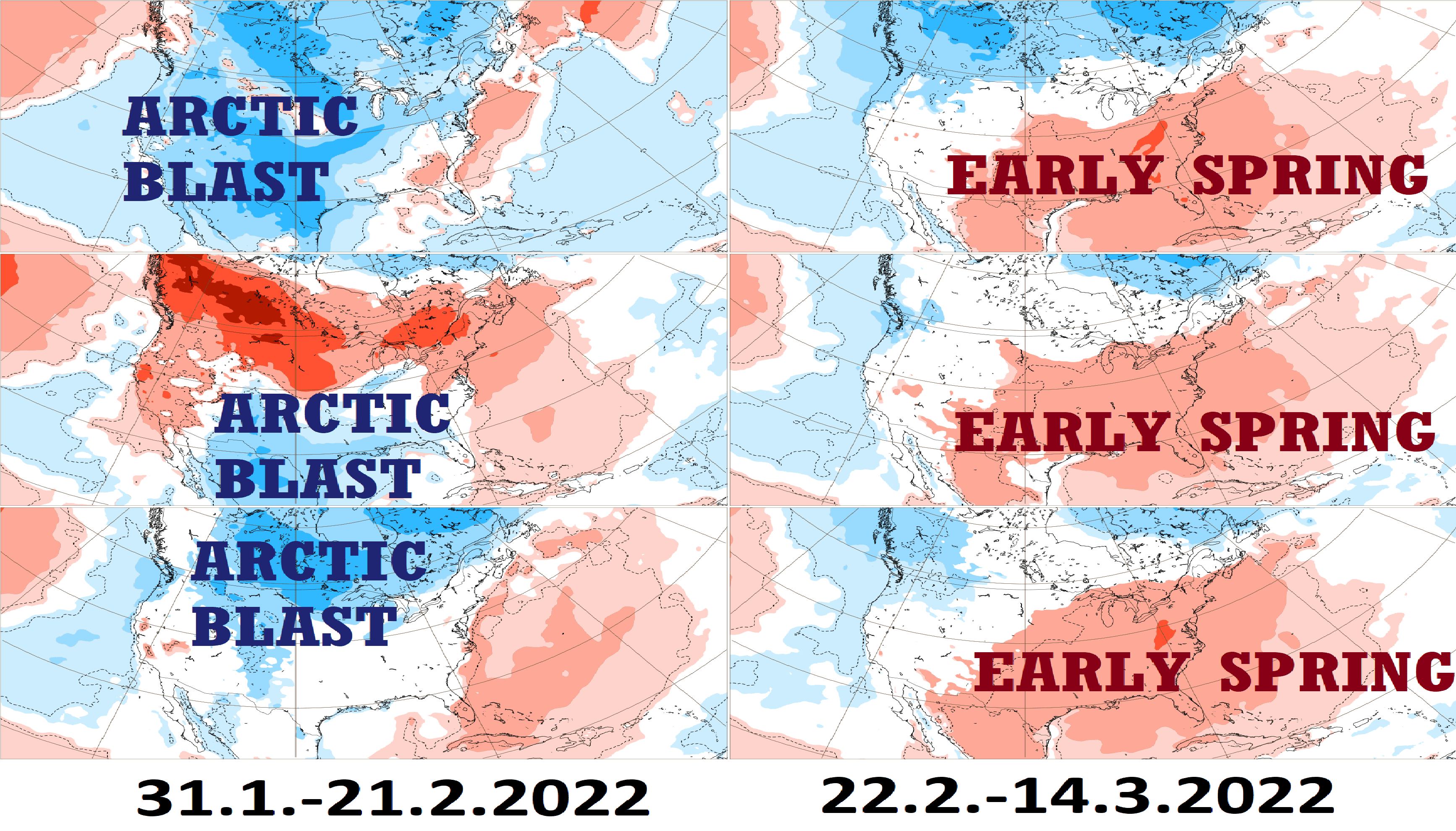 In the last articles we looked at expected early-spring conditions and NAO+ pattern in Europe /https://mkweather.com/early-spring-is-coming-nao-with-blocking-admixtures-will-bring-very-warm-february-and-march-2022-in-europe/; https://mkweather.com/ecmwf-6-week-forecast-for-europe-temperatures-up-to-22c-in-mid-latitudes-and-28c-in-the-mediterranean-in-february-and-25c-30c-in-march// and now, we will shift to the USA, Canada, and Mexico.
It appears, that Winter 2021/2022 with extreme frosts and snowstorms will be peaking above central and eastern USA in the first February 2022 week, but some Arctic blasts, or their remnants, are predicted for the second or third week of February, too.
Cold winter weather, which will be since early January 2022 persisting above the continent around 50 days should end around 20. February 2022, when, the early-spring period should begin.
This very warm, in southern USA hot weather, is forecast to hit mainly southern and eastern half of the USA and Mexico, and partially the most populated parts of Canada near Great Lakes between 20.2. – 15.3. 2022.
The rest of Canada should be very cold until late March 2022, and parts of Canada during almost all Spring 2022 /https://mkweather.com/spring-2022-forecast-for-north-america//.
On temperature gradient between warm south and east and cold north and west, some tornado outbreaks aren´t at the end of February and March 2022 excluded.
A possible stronger AO+ / NAO+ however should bring relatively dry weather in subtropical latitudes, gradually.
In Mexico, the first 3 weeks will be colder and the last 3 weeks in outlook hot.
The second February week should bring shorter, but a strong warm spell to western and central Canada and northern and western USA, with a risk of wildfires in southwesternmost parts.
Early wildfires in the Southwest are forecast during very dry Spring 2022, too (link to Spring 2022 forecast in North America above).
It appears, both, Europe and North America, are waiting for early-spring conditions soon, while in parts of Asia, strong winter should be continuing (e.g. the Middle East, parts of Central or East Asia, northern India) until March 2022.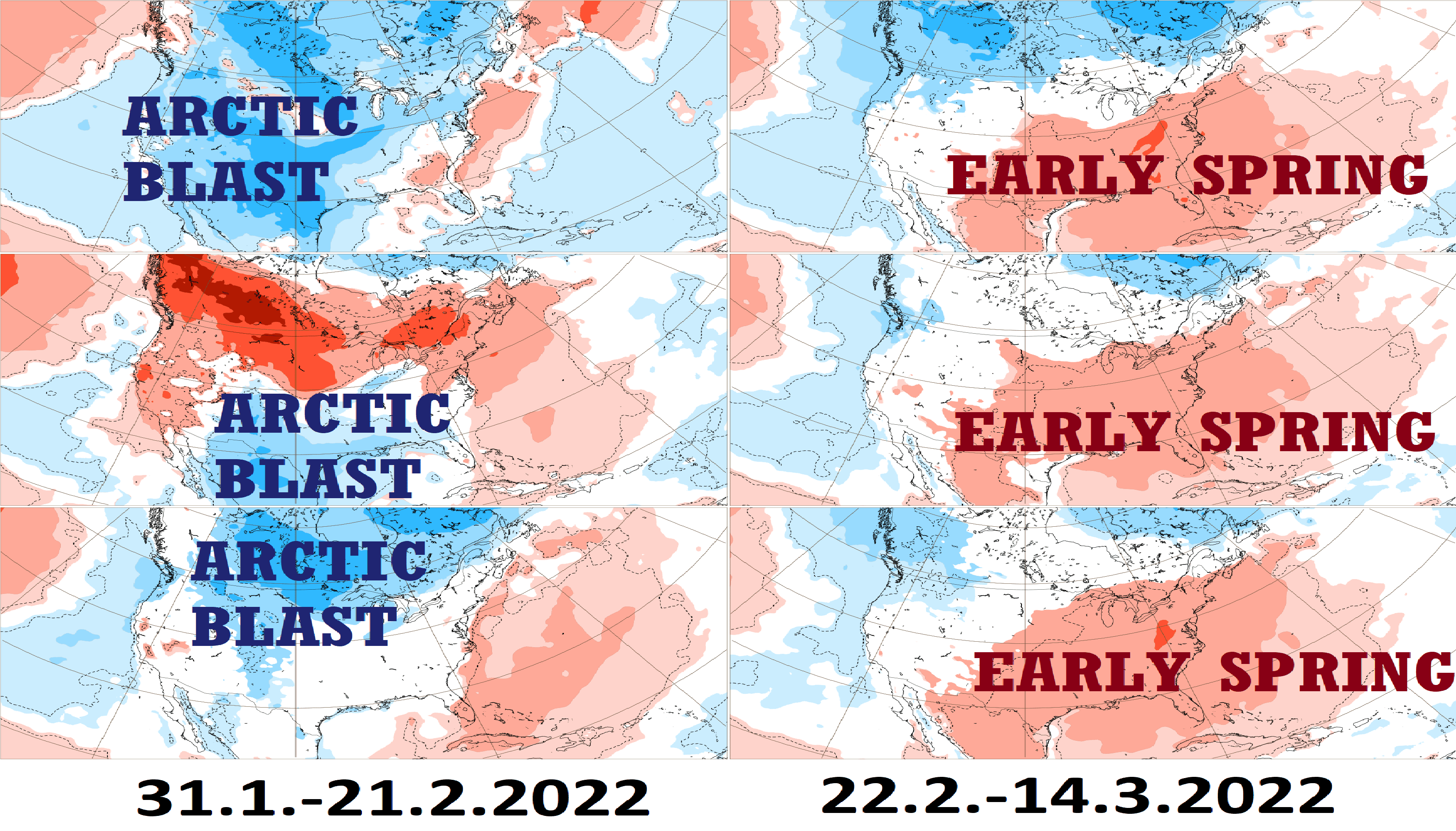 Illustration picture. Source: ECMWF (link below)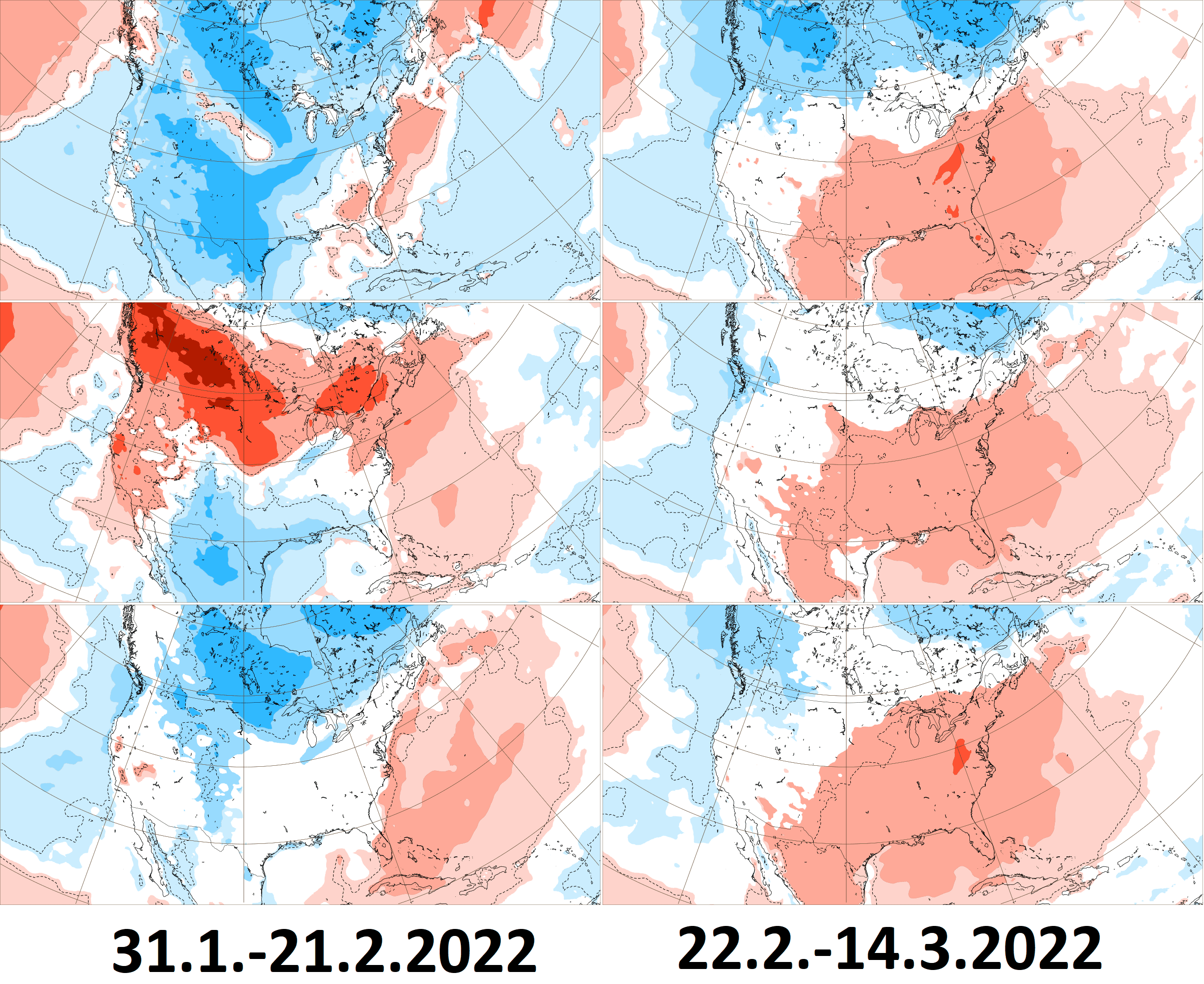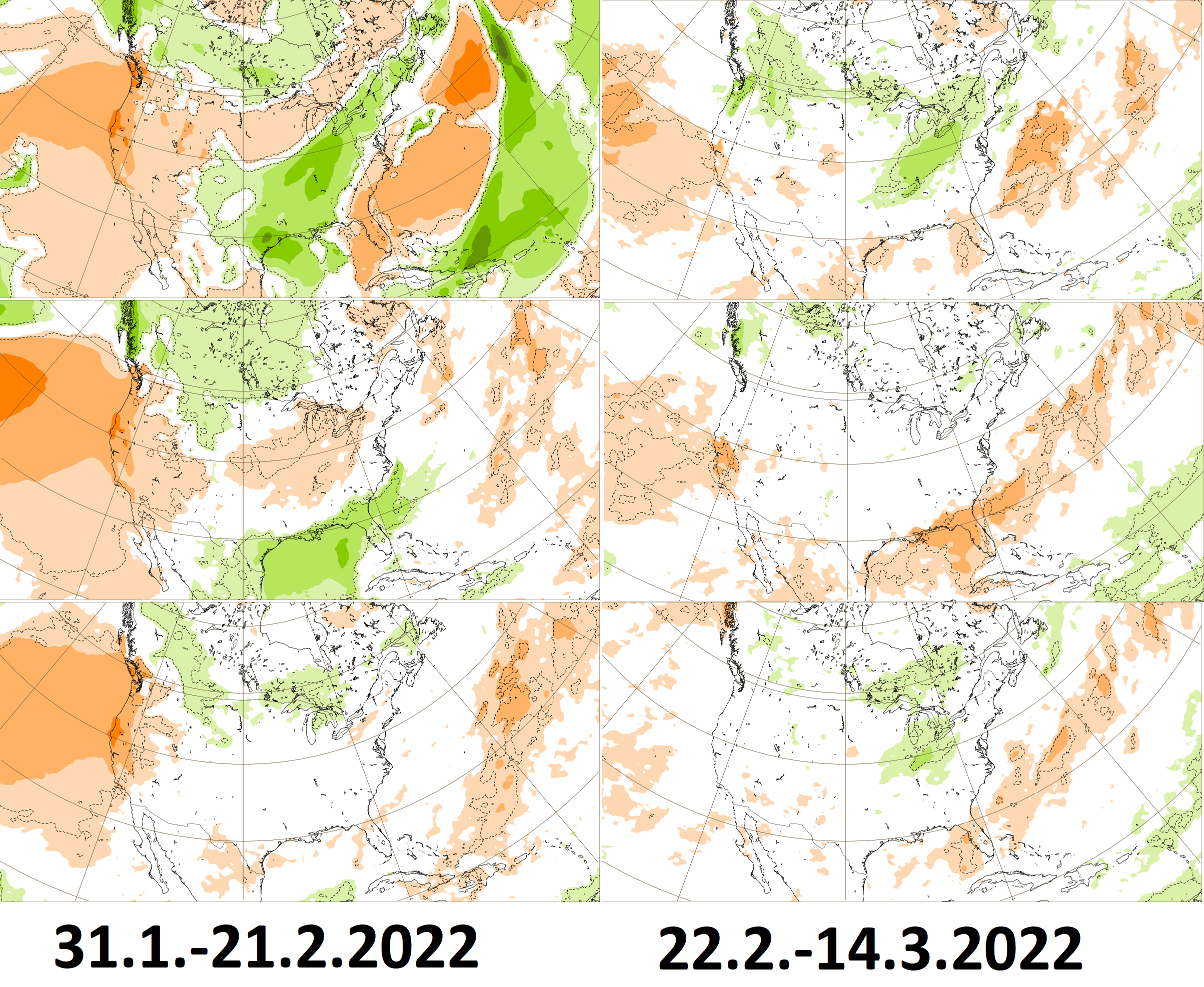 Source: https://apps.ecmwf.int/webapps/opencharts/?facets=%7B%22Product%20type%22%3A%5B%5D%2C%22Range%22%3A%5B%22Extended%20%2842%20days%29%22%5D%2C%22Parameters%22%3A%5B%5D%2C%22Type%22%3A%5B%22Forecasts%22%5D%7D
(Visited 118 times, 1 visits today)