ECMWF forecast for the USA until 7. February 2022
The newest 6-week outputs of ECMWF relatively good agree with CFS monthly outlooks /https://mkweather.com/kentucky-like-tornadoes-for-the-usa-in-january-and-february-2022-cfs-sees-extreme-temperature-differences-across-the-continent-and-sharp-frontal-boundaries-for-midwest-southeast//, expecting extremely cold conditions above northwestern parts of North America, including the USA and prolonged winter heatwaves in southeastern parts (the USA, Mexico, too).
It appears for long Arctic blasts in western, central Canada, NW/N USA minimally until the end of January 2022.
Between 1.-20. January 2022, heatwaves in the Southeast should be 2-times interrupted by the Arctic air, but later, hot air advection from Mexico will be restored.
Between both air masses, extreme "Kentucky-like storms with tornadoes" should be appearing during the next month (January 2022) and maybe in February 2022, too (link above).
Relatively polite temperature gradients should be created between northern and southern USA, gradually (initially NW / SE).
In the Southwest, colder and warmer periods should appear, both.
Cold Arctic air in long intervals hit eastern Canada, too.
Mexico will stay hot and dry.
Winter forecast for North America changed for a favor to a peak of Winter 2021/2022 already in January 2022, which should be a little colder in N/W parts of the continent as February 2022 /previous Winter 2021/2022 forecasts here: https://mkweather.com/winter-2021-2022-forecast-for-north-america-a-peak-of-winter-with-extreme-arctic-blasts-and-blizzards-in-february-2022/; https://mkweather.com/winter-2021-2022-forecast-for-northern-hemisphere//
Weeks between 27. December 2021 – 7. February 2022 in order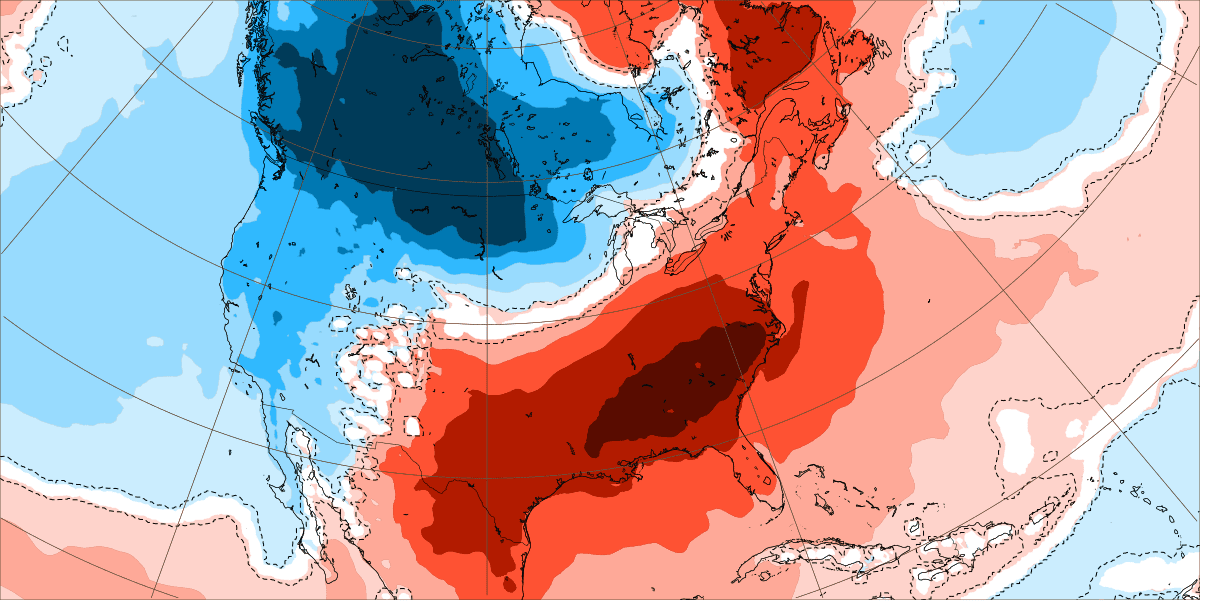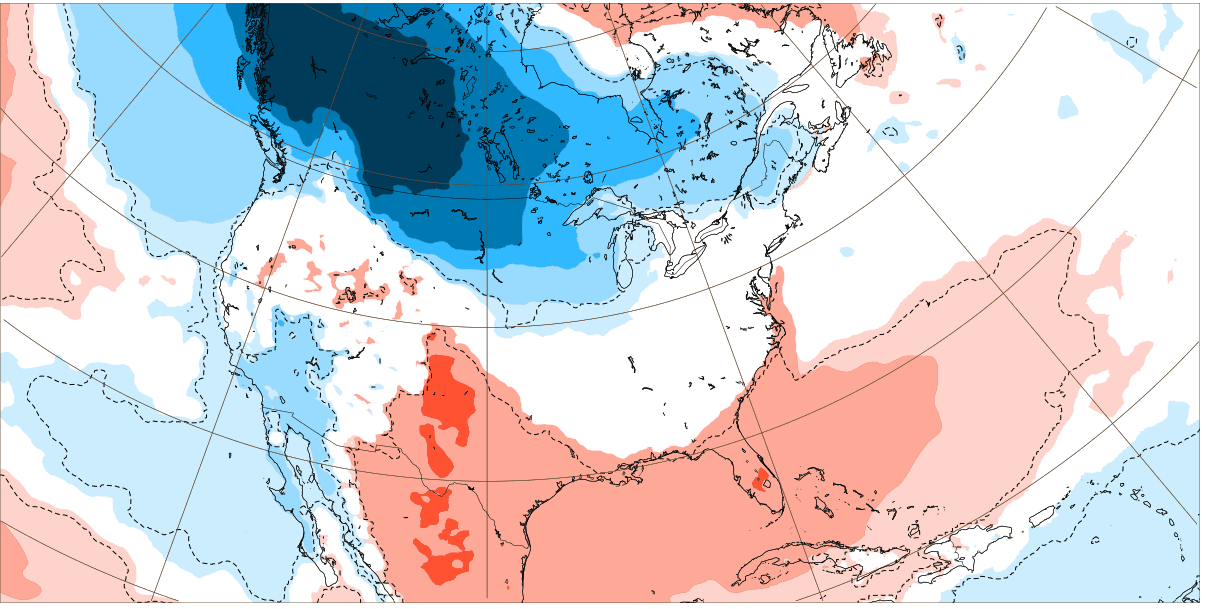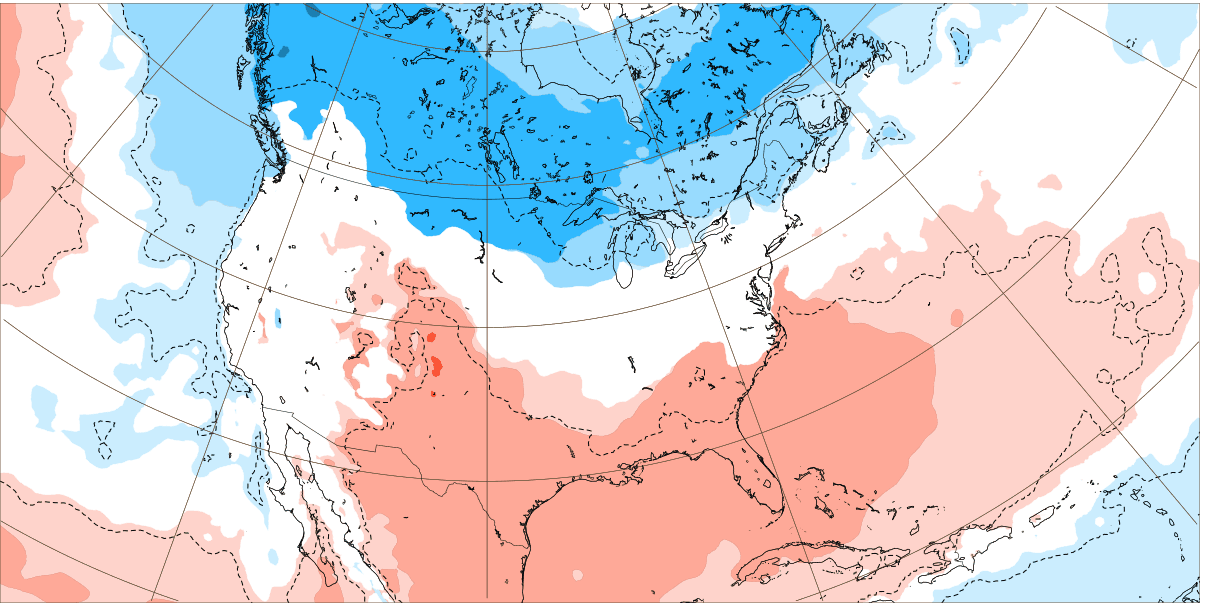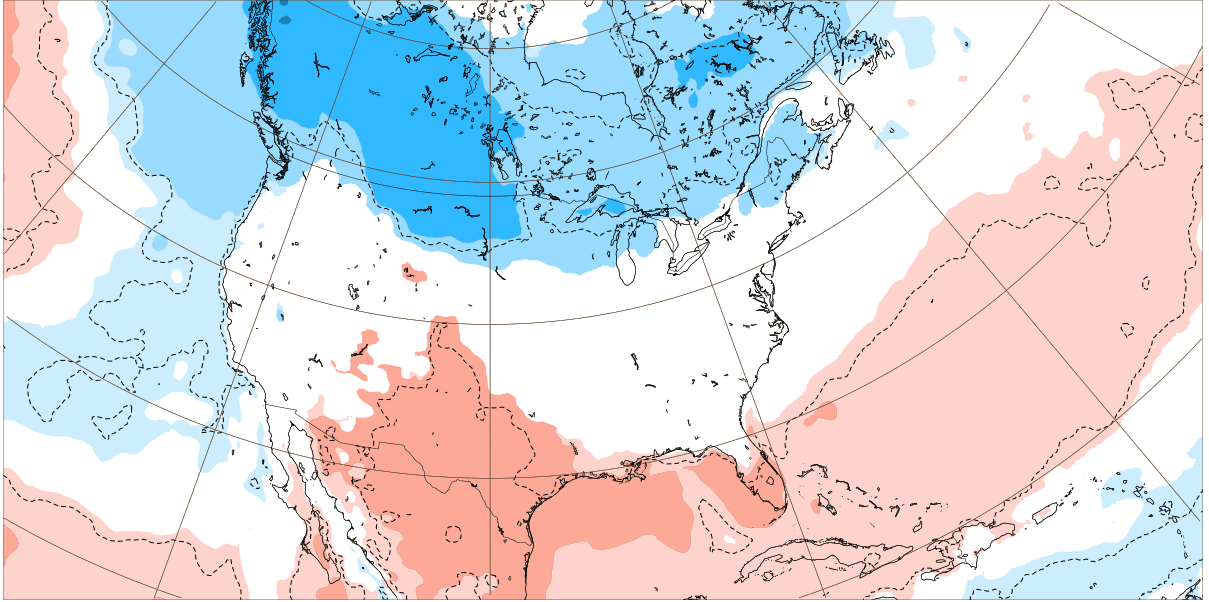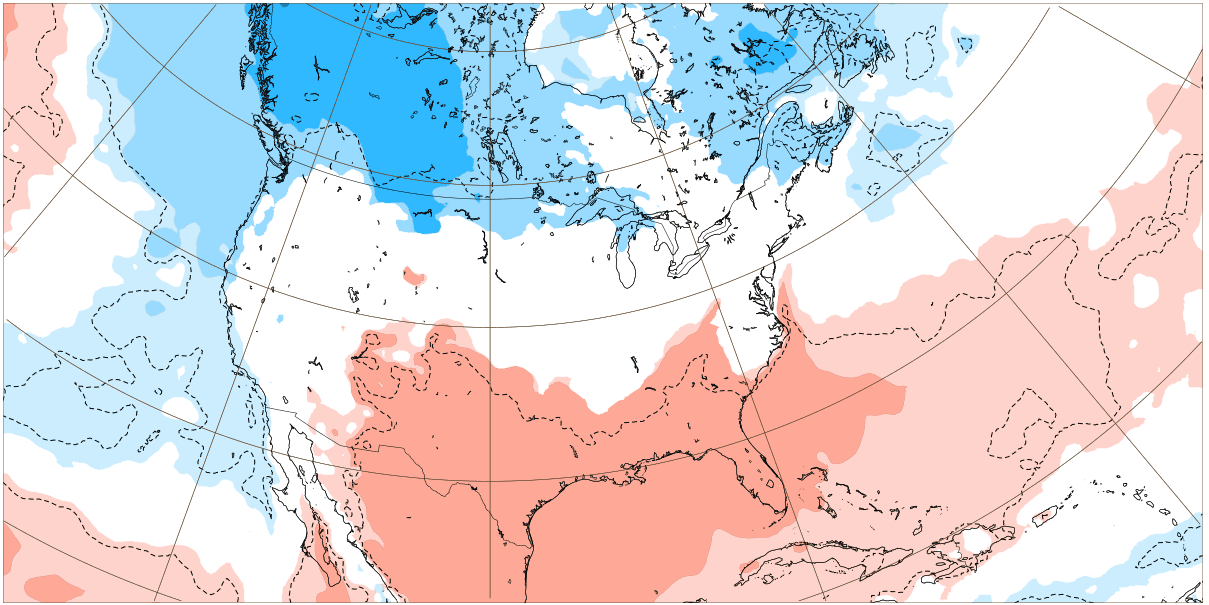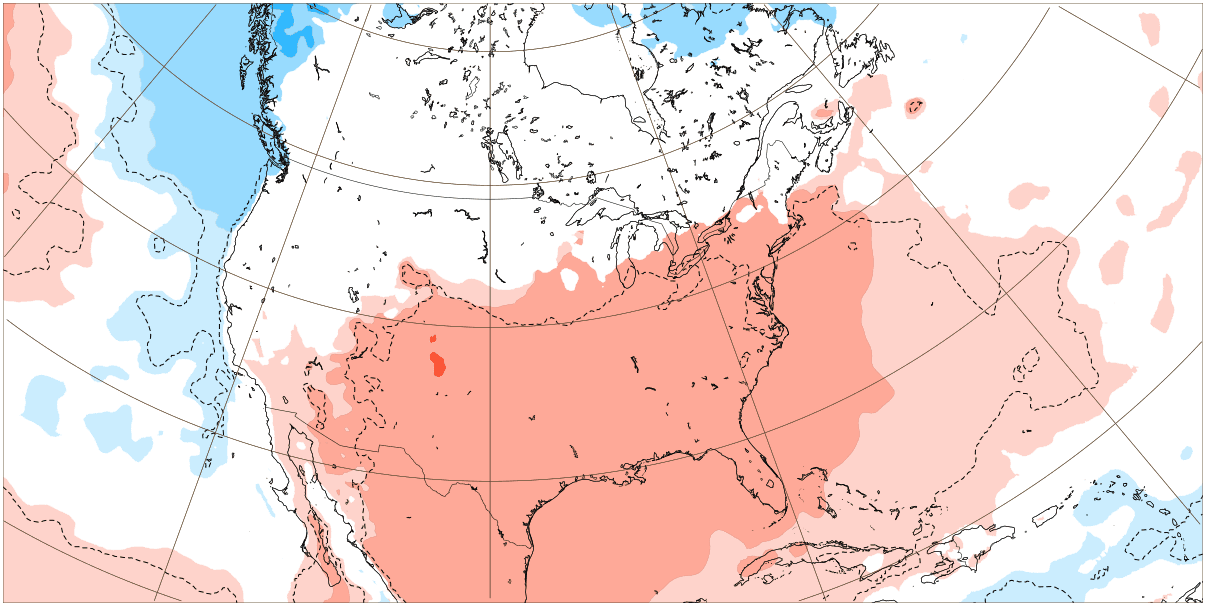 Source: https://apps.ecmwf.int/webapps/opencharts/products/extended-anomaly-2t?base_time=202112270000&projection=opencharts_north_america&valid_time=202202070000