ECMWF 6-week forecast until 7. February 2022 for Europe: Hopes for a peak of Winter 2021-2022 between 10.-31. January!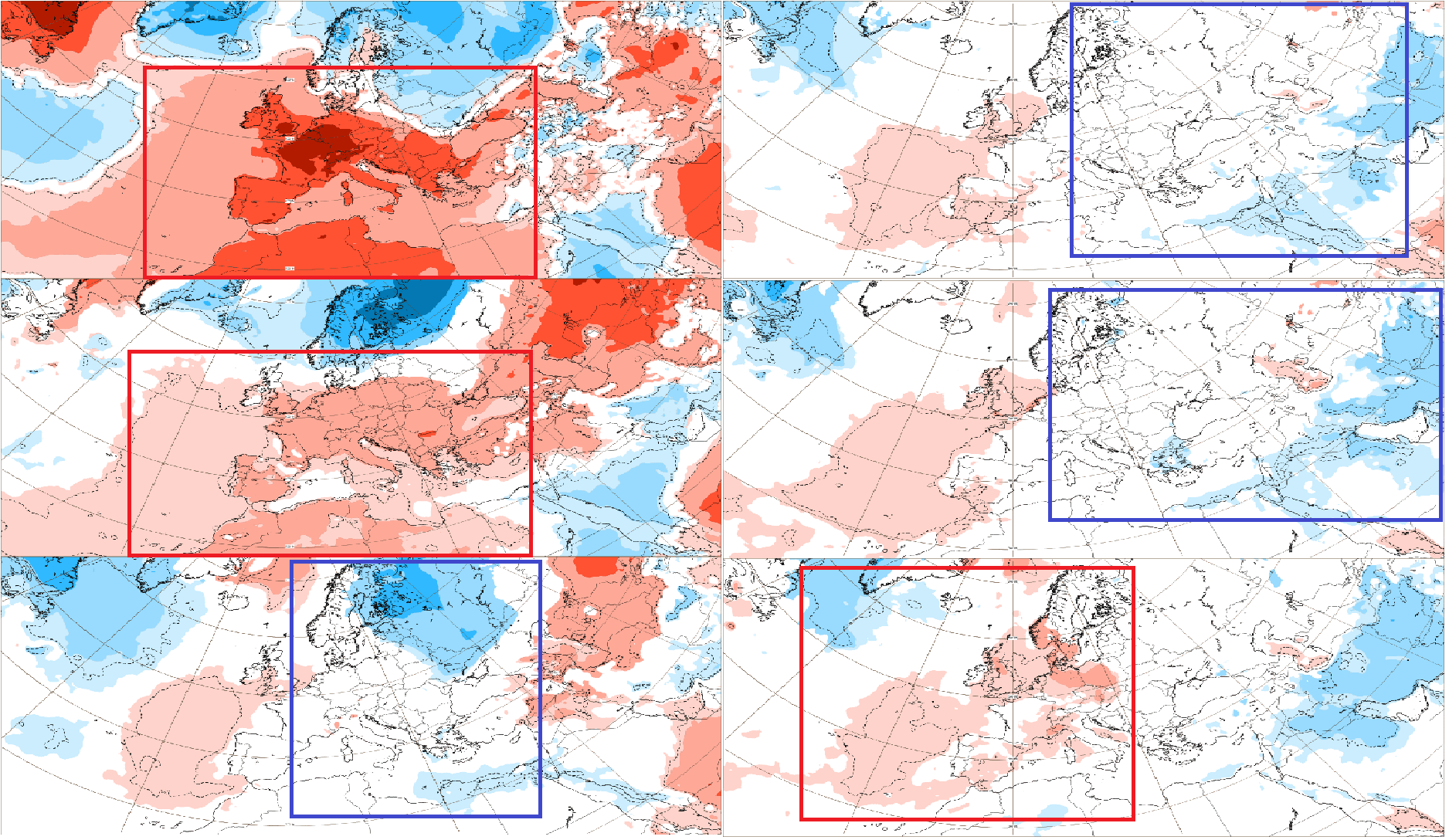 In the last article, we updated the 6.-week forecast for the USA (and Canada, Mexico), now we should look at a forecast evolution of temperature in Europe (according to ECMWF).
While the first decade of January 2022 should be significantly hit by anomalous winter heatwave, with temperatures up to +20°C in European mid-latitudes around New Year 2022 /https://mkweather.com/20c-on-new-year-2022-in-european-mid-latitudes-extremely-warm-air-already-in-spain-air-from-north-africa-260c//, after this warm spell, the winter is forecast to return.
According to forecast for 3.-5. week in outlook, temperature neutral or slightly cold anomalies are outlined above large parts of Europe for the period 10. – 31. January 2022, which should mean significant hopes for a strong and relatively long peak of Winter 2021/2022 above the continent.
This temperature field will be shifting slowly from West to East and already in the first February week, above the western half of Europe, a very warm temperature anomaly is forecast.
A New Year should be very cold mainly in NE Europe and parts of Scandinavia.
Coldwaves from Europe will be gradually shifting above Northeastern Africa, the Middle East, or Central Asia, where the peak of winter should come a little later than to Europe.
Already in the next Mkweather article, we will look at forecast values of possible January coldwaves, within the long-term outlook of GFS (+maps).
In February and March, according to CFS /https://mkweather.com/spring-2022-will-come-in-february-nao-and-extremely-warm-early-spring-conditions-in-february-and-march-2022-are-predicted-cfs-ecmwf//, the early arrival of Spring 2022 is forecast, so far, therefore if you like winter times, we recommend using for winter activities the following long-lasting coldwave (10.-31. January 2022 as the most probable, so far).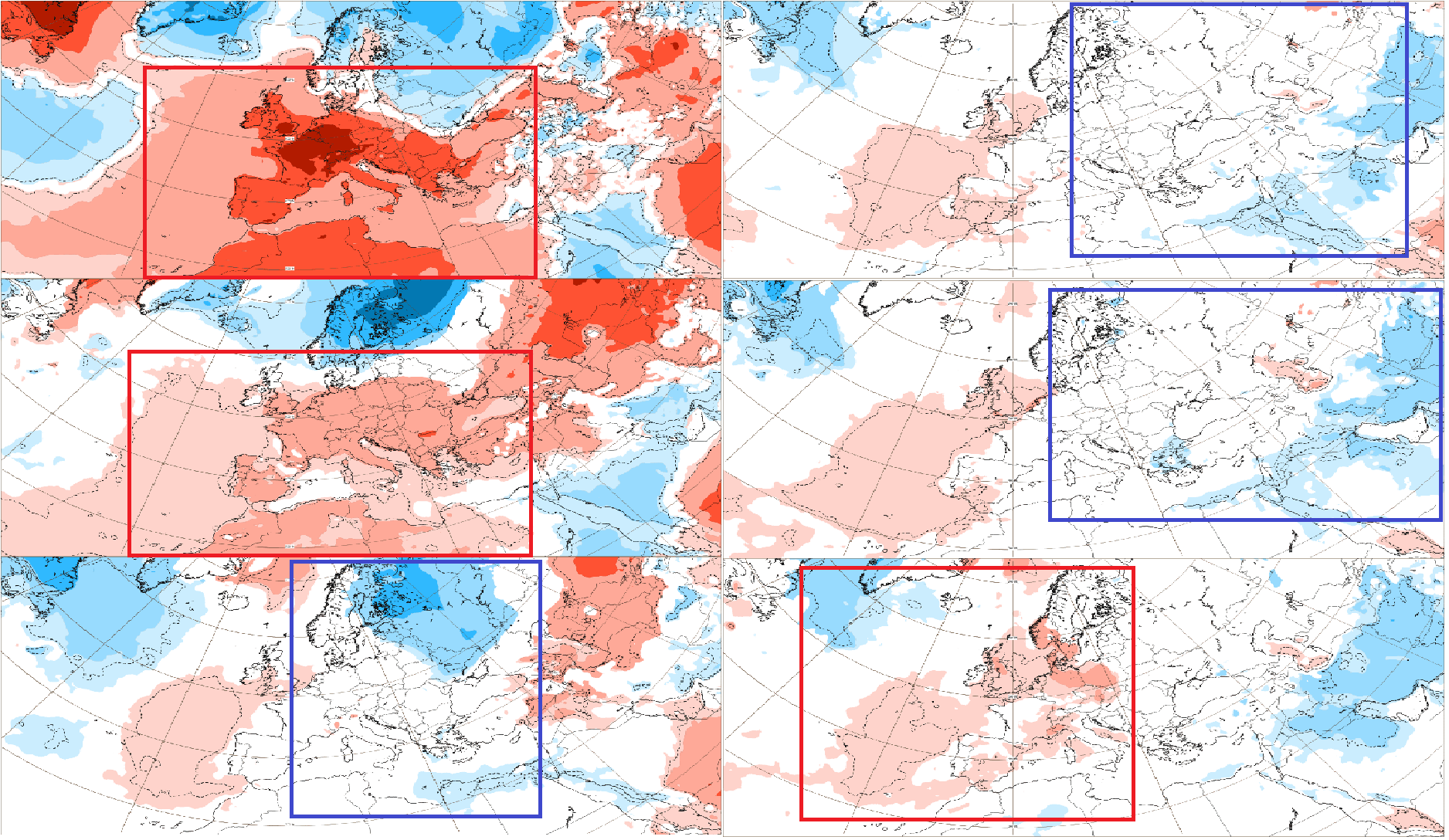 Source: ECMWF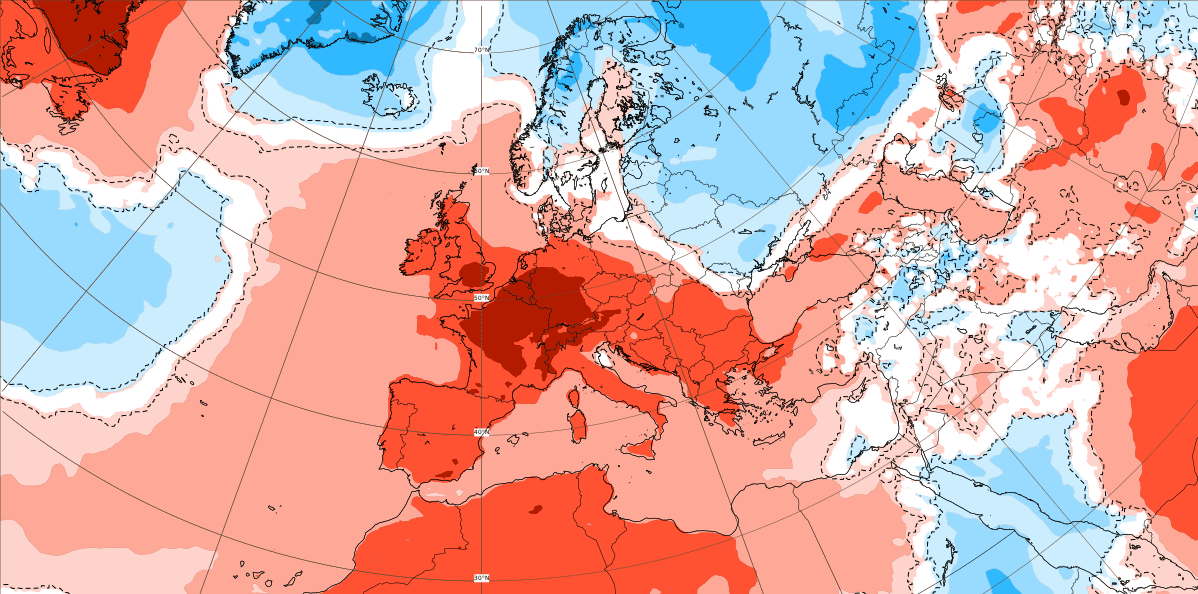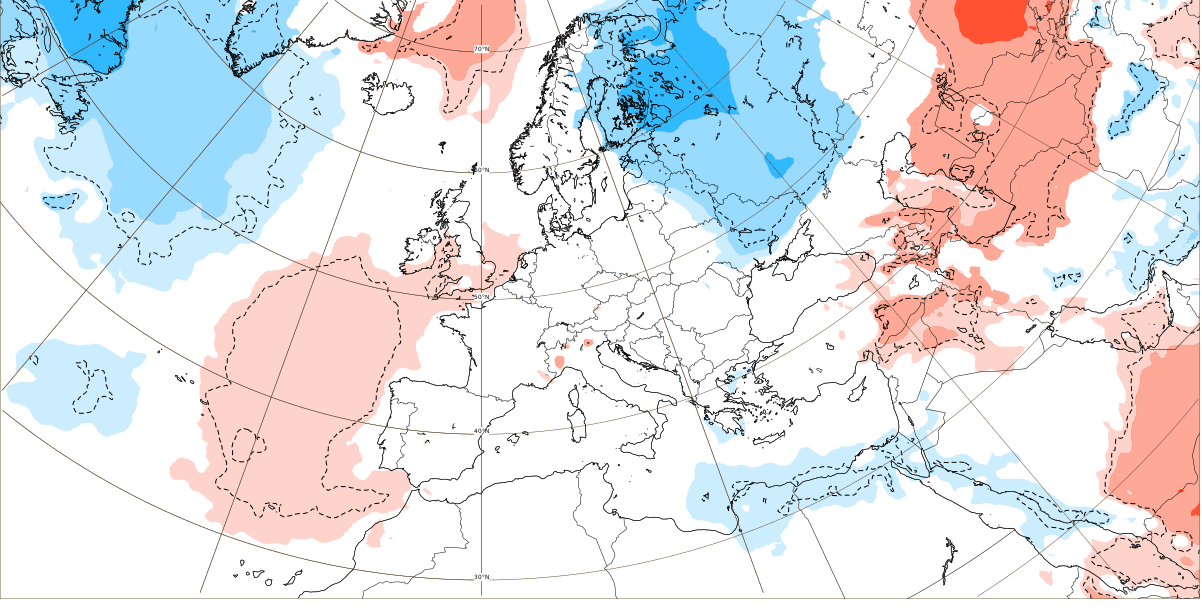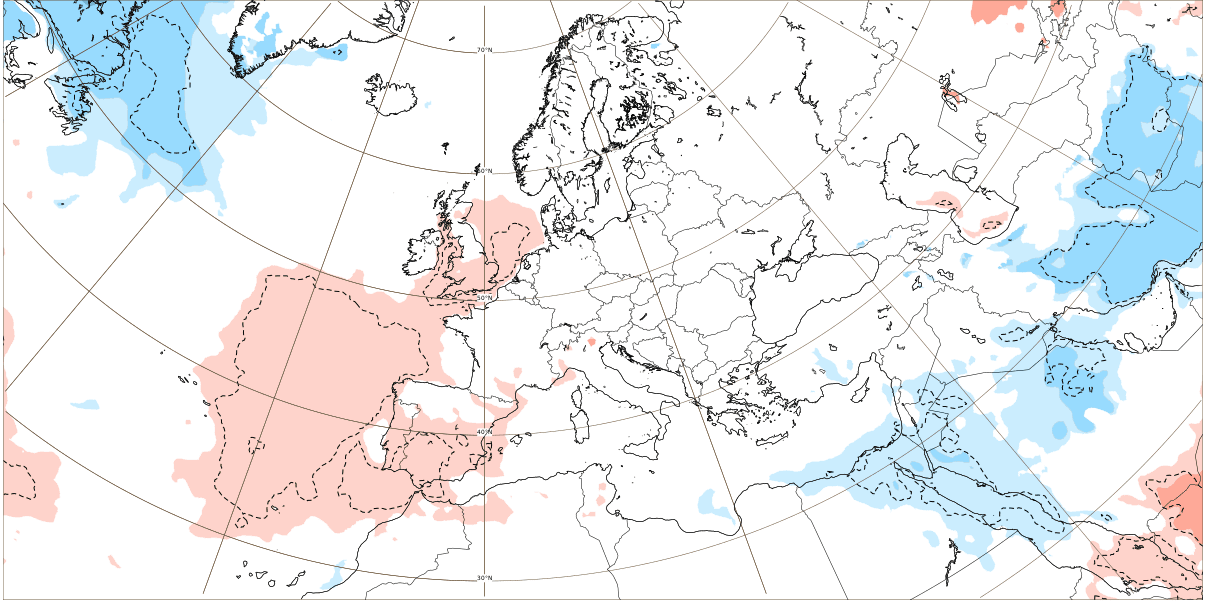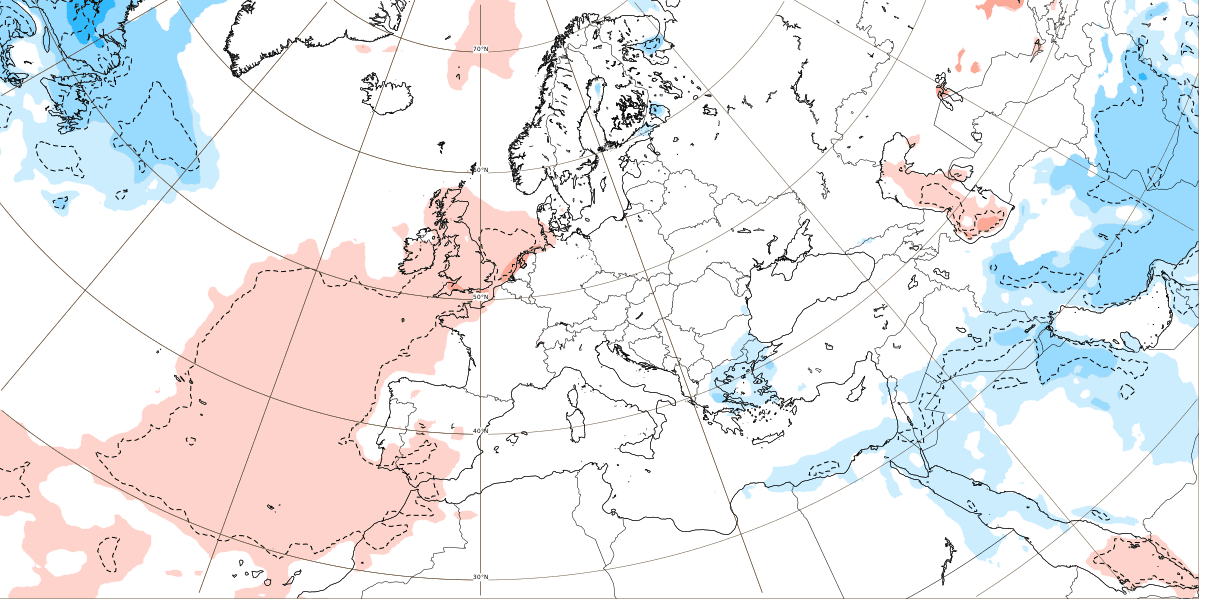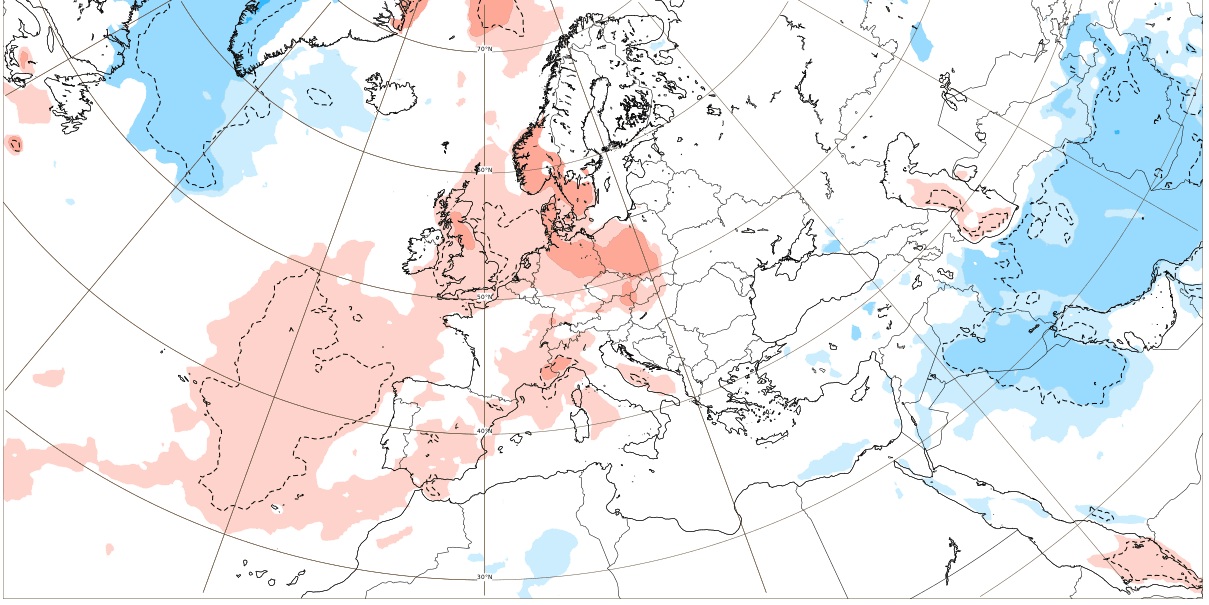 Source: https://apps.ecmwf.int/webapps/opencharts/products/extended-anomaly-2t?base_time=202112270000&projection=opencharts_europe&valid_time=202202070000