ECMWF forecast until 28. March 2022: Early spring in the USA until the end of March 2022!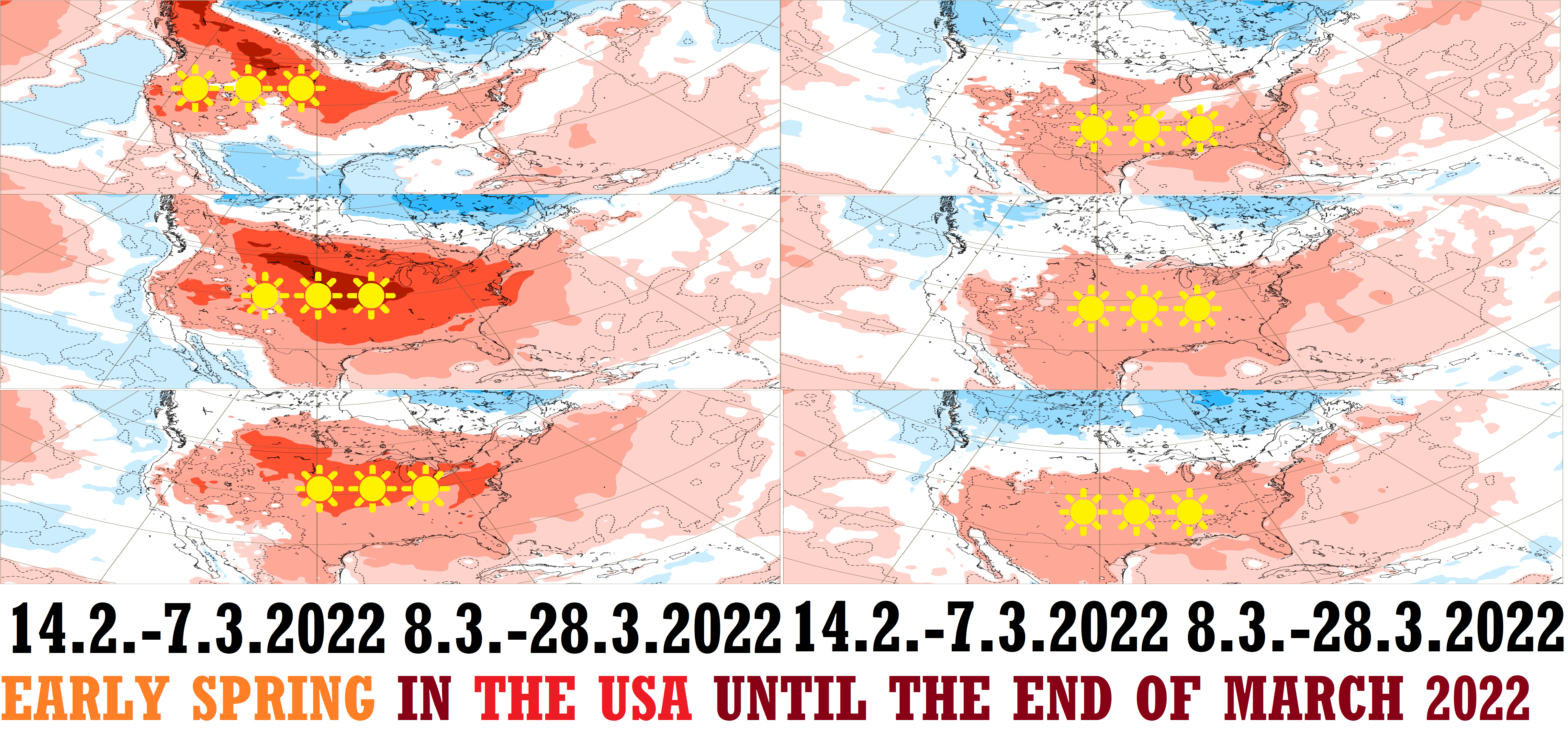 Already in the last articles, we predicted 6-week lasting early spring weather for Europe /https://mkweather.com/92951// thanks to NAO+ phase /https://mkweather.com/extremely-warm-and-sunny-spring-minimally-until-20-march-2022-late-season-frosts-or-snow-should-come-at-the-end-of-march-and-in-april-2022//, with the first extremely warm period already in the next week /https://mkweather.com/europe-hits-a-winter-heatwave-temperatures-already-next-week-in-the-mediterranean-up-to-30c-in-balkan-27c-in-continental-europe-22c-and-in-british-islands-20c//.
Early spring conditions however have started in the USA, too (mainly California and Southwest: https://mkweather.com/california-hit-extreme-heatwaves-and-wildfires-almost-a-week-above-90f-32c-death-valley-already-94f-35c-the-state-after-the-2nd-driest-january-on-record-wildfires-are/), but in the next 6 weeks, anomalously warm conditions will spread across almost all territory of the USA.
According to the newest ECMWF forecast for the USA (and Canada, Mexico), the following weeks in the region will bring, similarly such as in Europe, early spring.
It appears for not only NAO+, but too AO+ across Northern Hemisphere, however, precipitation anomalies above the USA won´t be exclusively dry, such as in Europe.
Some stormy periods should appear in the Great Lakes region, along the Pacific coast, or in Texas.
Florida, parts of Southeast, California, or shorter northern USA should be drier.
Mainly storms in Texas should surprise with summer-like power thanks to tropical temperatures, which are predicted to hit southern parts of the country.
In the Great Lakes region it should be in February blizzards, yet, but in March spring storms already.
The extreme start of tornado season is fortunately not expected until the end of March 2022, so far, although, some deadly tornadoes should appear.
Very cold air masses will shift mostly above parts of Canada, while Mexico will be gradually very hot.
Persisting early spring conditions are predicted until the end of March 2022 mainly in the region from the Rocky Mountains to East Coast, which should mean very good conditions for outdoor activities, if storms won´t be predicted.
In the Rocky Mountains, however, deadly avalanches should appear.
It appears that Winter 2021/2022 in Northern Hemisphere is slowly ending and the summer season manifestations in many continents should surprise prematurely early.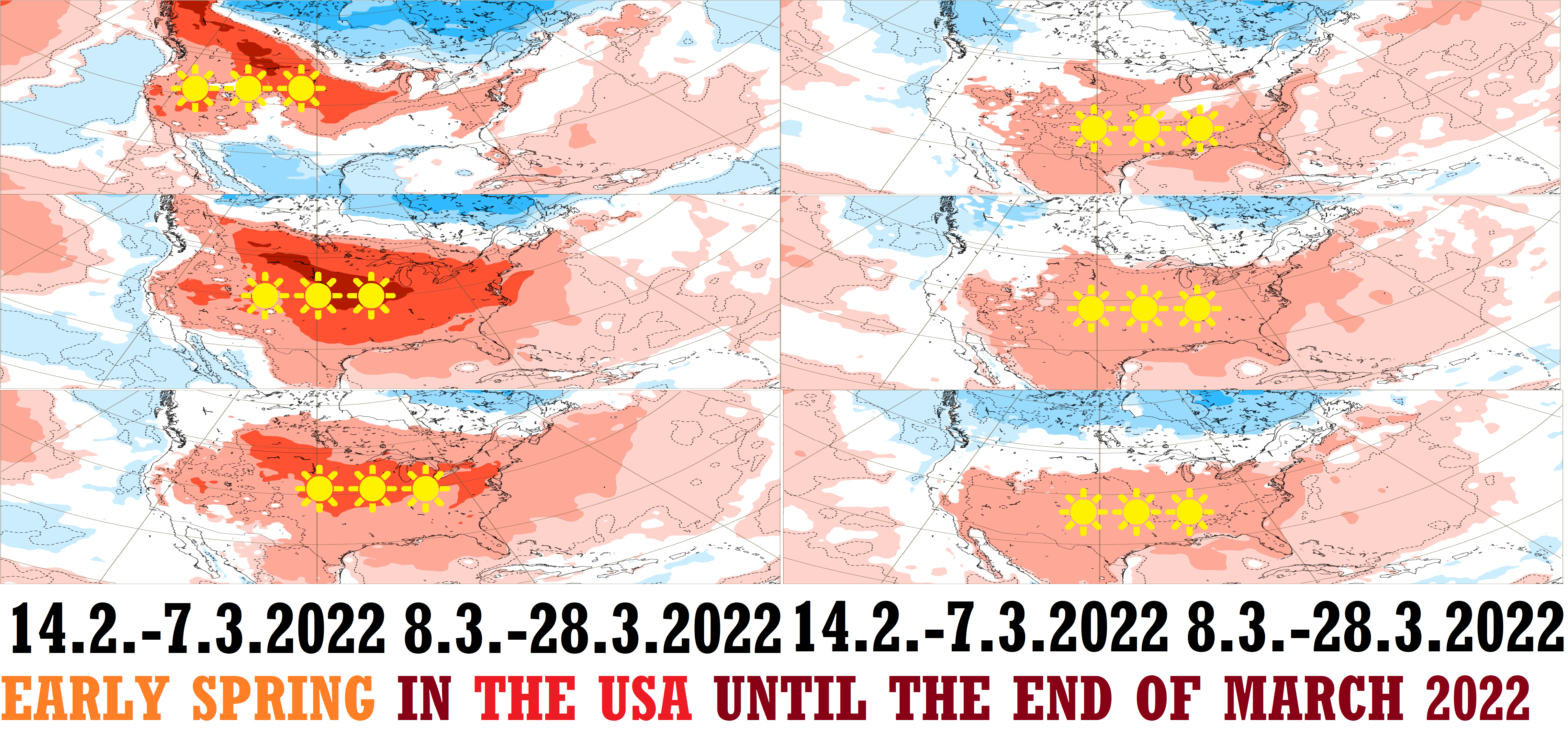 Source: https://www.ecmwf.int/en/forecasts/chart