Severe storms are forecasted to bother parts of Central Europe, southern Scandinavia, Baltic states, Eastern Europe, and northern Balkan until the end of a current week /https://mkweather.com/the-3rd-level-before-storms-from-estofex-for-europe-a-month-after-a-deadly-tornado-in-czechia-2021//.
Level 3 from ESTOFEX is valid for Monday – Tuesday, 26.-27. July 2021 for parts of Austria, western Slovakia, NW Hungary, northern Italy, Slovenia, and NW Croatia. Severe storms should bring here flash floods, large hail, damaging winds, or severe lighting. From Sunday to Tuesday, 25.-27. July are valid the highest warnings since the tornado event in Czechia on 24. June 2021.
The storm system, which is currently causing severe storms in Central Europe brought at the weekend surprising floods in England and Belgium.
In St. James Park, London, around Sunday, 25. July, 42 mm fell, while in Kibworth Beauchamp, 97,7 mm was observed.
In Kessel, Antwerp region, Belgium 67,3 mm fell on Saturday, 24. July 2021, while in Nieuwpoort, West-Vlaandere, 56 mm into Monday, 26. July 2021.
Severe storms were reported from Berlin, too, with 62,7 mm on Sunday, 25. July 2021.
In northwestern Slovakia, 112 mm report from Sunday, 25. July 2021 was recorded.
In Jelení, southern Czechia, 57,1 mm was measured and
In Bavaria, Germany, Austria, and northern Italy, severe hailstorms were observed, in northern Italy up to 8 cm diameter on Sunday afternoon.
The next round of extreme storms will come into all countries of Central Europe, northern Italy, Slovenia, Denmark, southern Norway, southern Sweden, Istria (Croatia), and western Ukraine already between 15:00 – 3:00 on Monday and Tuesday.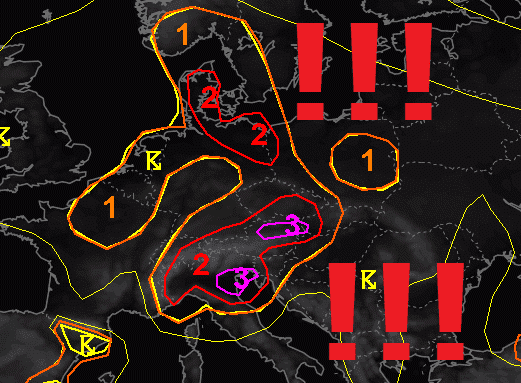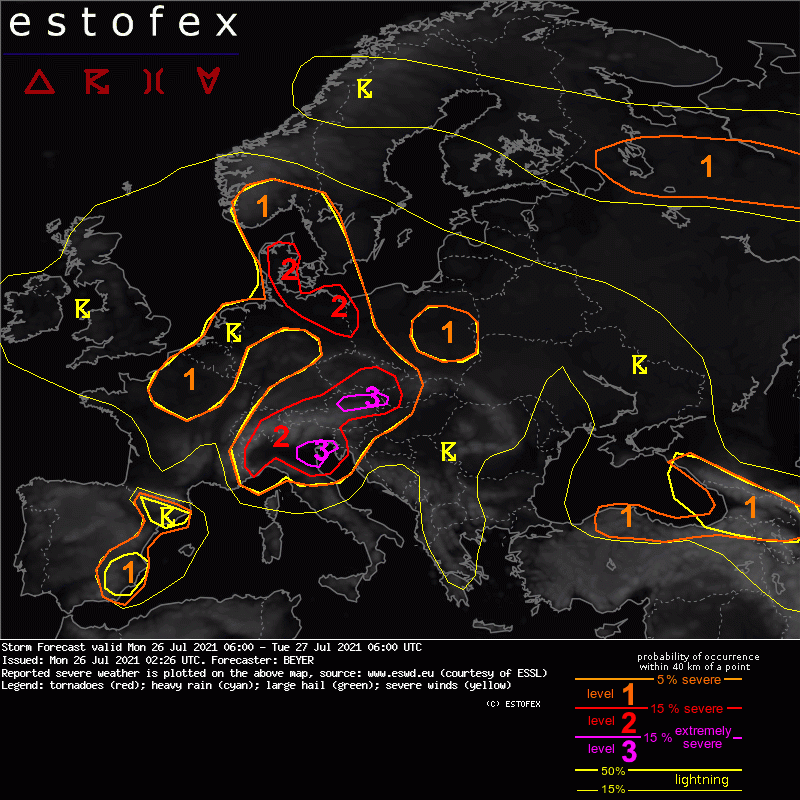 (Visited 6 times, 1 visits today)