Already on Wednesday, 30. June 2021 we informed about series of severe storms, which hit France and Germany in previous days /https://mkweather.com/devastating-storms-hit-germany-in-czechia-fell-761-mm-of-rain-only-in-an-hour/; https://mkweather.com/plombieres-les-bai-france-60-cm-accmulations-of-hail//.
In the article about German storms we have forecasted, that extreme storms will shift from northern Germany above neighboring Poland until 1. July 2021 and it appears that forecast was successful – the region is reporting extreme amounts of rainfall and floods!
In northeastern Germany, not so far from Berlin, up to 184 mm in 6 hours has fallen during the last night, from 30. June to 1. July 2021, while northwestern Poland reported (minimally) 103 mm precipitation amounts.
Up to 111 mm was reported southward from Denmark, too.
Moreover, storms were accompanied by severe wind gusts up to 100 km/h, therefore damages after them and not associated only with heavy rains.
In Berlin metropolitan area, up to 80 mm of precipitation fell, while northward from Berlin it was above 100 mm.
On Friday and Saturday, 2.-3. July 2021, the strongest storms in Europe are forecasted on a line from Lithuania to Romania (go through eastern Poland, western Belarus, eastern Slovakia, western Ukraine, and northern Romania).
In Germany, the next severe storms are still forecasted for southern parts on Sunday and for the rest of the country for Monday, 4.-5. July 2021. Hit will be all Alpine region including Switzerland, Austria, eastern France, northern Italy, and Slovenia and partially too Czechia or northern Croatia.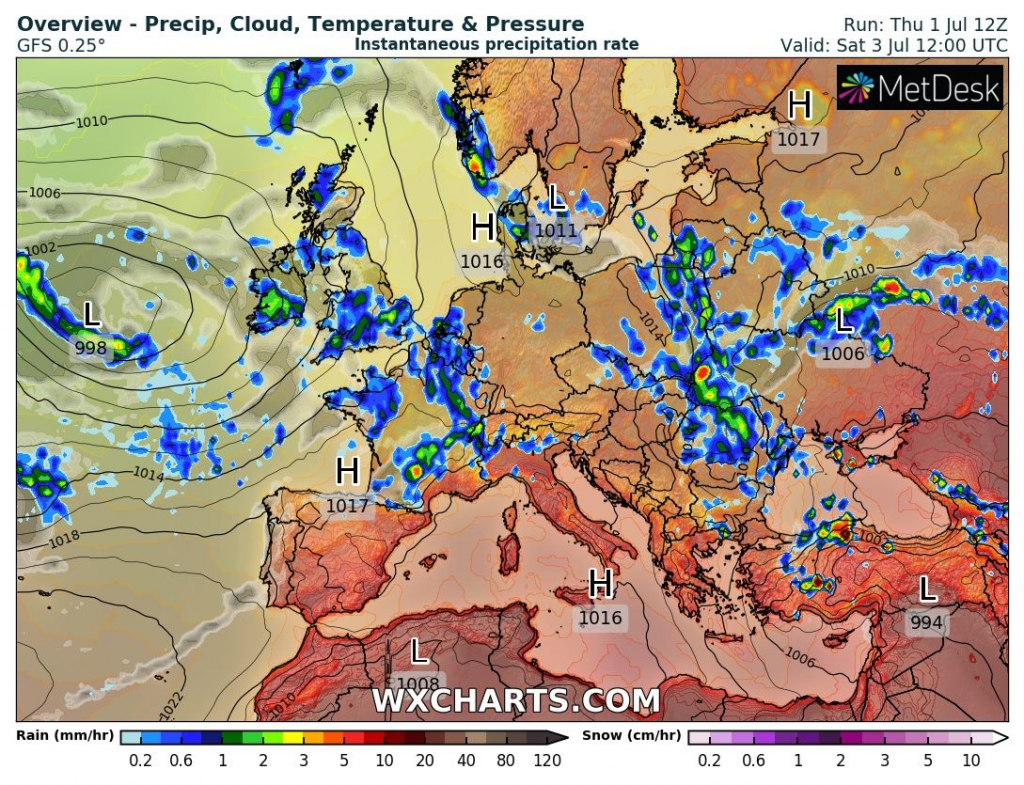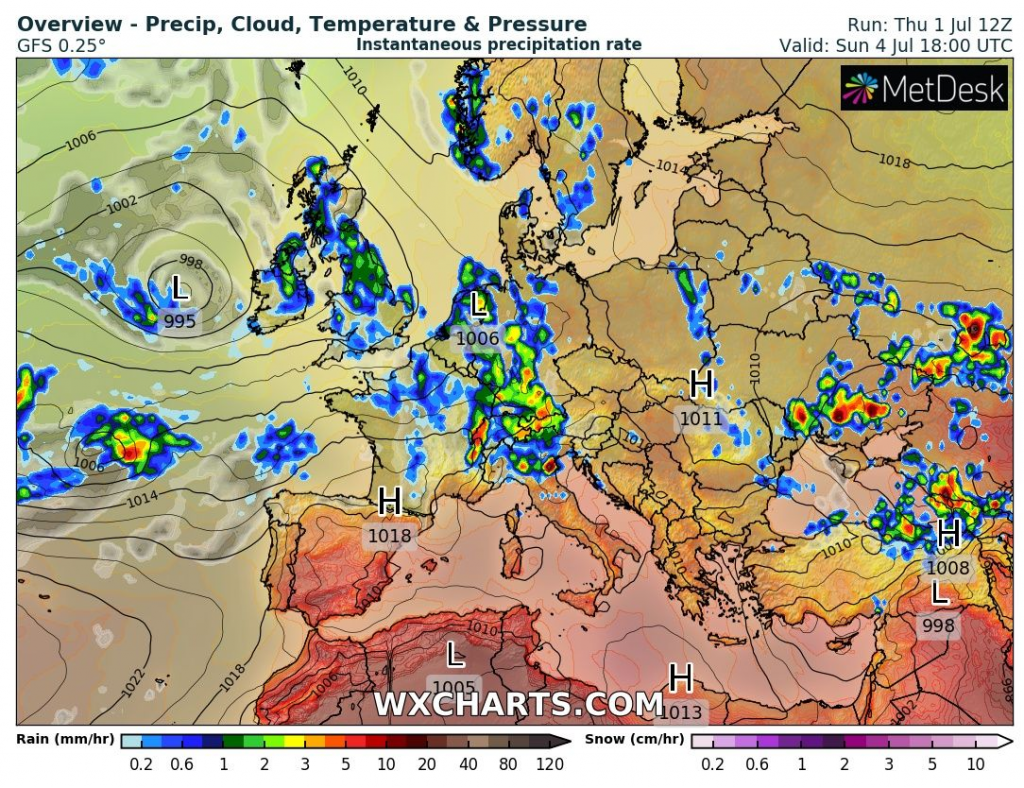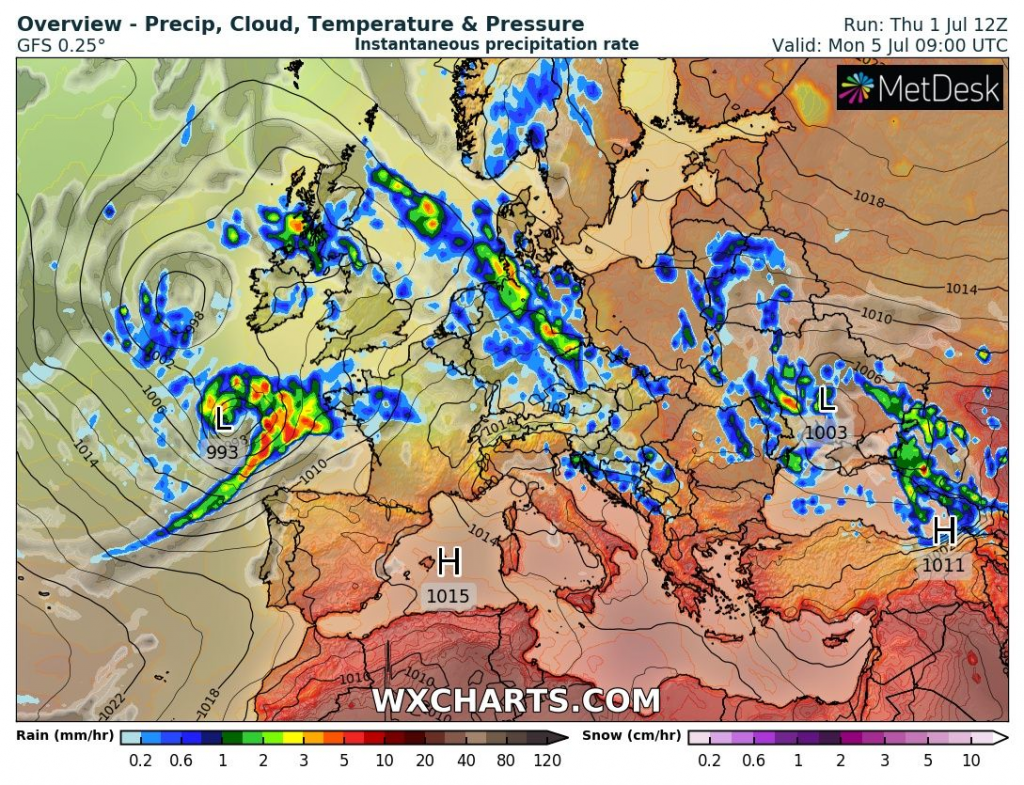 Source: wxcharts.com
(Visited 25 times, 1 visits today)