Already in the last days, we have announced the arrival of the 3rd Summer 2021 European heatwave and hot times in wider interval 5.-15. July 2021 is confirming.
Latest articles on this topic /https://mkweather.com/the-3rd-summer-2021-heatwave-hits-europe-between-6-14-july-temperature-records-again-but-cold-british-islands-june-july-2021/; https://mkweather.com/the-3rd-summer-2021-european-heatwave-mediterranean-45c-balkan-hungary-40-42c-continental-europe-30-38c-scandinavia-baltic-region-32c-benelux-28c-british//
Moreover, it appears, that the 4th heatwave will hit Europe between 15.-25. July 2021, including colder regions such as northern Spain, northern France, Benelux, western Germany, British Islands, Denmark, or Norway.
The 3rd heatwave should bring maximum temperatures up to +48°C in Spain and Turkey, +45°C in Italy, above +40°C in Balkan and Hungary, while continental Europe from southern France to Ukraine in the south and Poland and Baltic region in the north should enjoy tropical days with maximum temperatures +30/+38°C.
+32°C is forecasted for Scandinavia, even for northern parts, but Benelux, western Germany, and British Islands will be probably colder, only with +26/+28°C during the hottest day.
The 4th heatwave however should be surprising and will quickly shift from Spain and Portugal (+45°C) above France (+43°C) and the UK (+30°C) around 16.-18. July 2021 and then, probably, will be shifting by classic way above continental Europe.
Colder experimental forecast for the period 15.-25. July 2021 (one of our last articles) therefore maybe won´t be fulfilled and extreme heatwaves should continue from 10. June 2021 until maybe the end of July 2021, long 50 days!
In parts of NW Europe however, it needs to expect severe storms and colder periods, which will be longer than shorter attacks of the heat. Cold fronts should temporarily hit more eastern and southern parts of the continent, with the next severe storms with heavy rainfall, damaging winds, large hail, intense lighting, or tornadoes.
If you like colder days more, the start of July 2021 is in many parts a time for regeneration after deadly heatwaves, but too a time for preparation for an absolute peak of Summer 2021, which should be similarly such as in Canada or Siberia, very surprising /https://mkweather.com/50c-in-canada-one-of-the-biggest-heatwaves-in-modern-history-overwrote-national-records-by-5c-9f-lytton-496c/; https://mkweather.com/oymyakon-the-hottest-june-day-ever-316c-88-9f-2021//.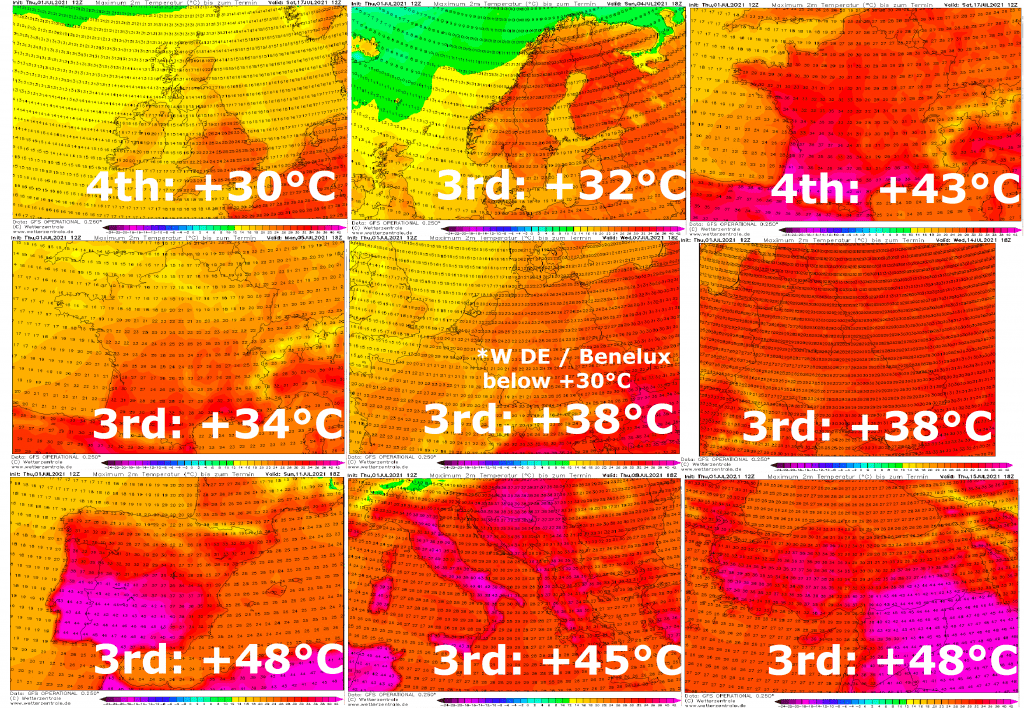 The 3rd heatwave (wide interval 5.-15. July 2021):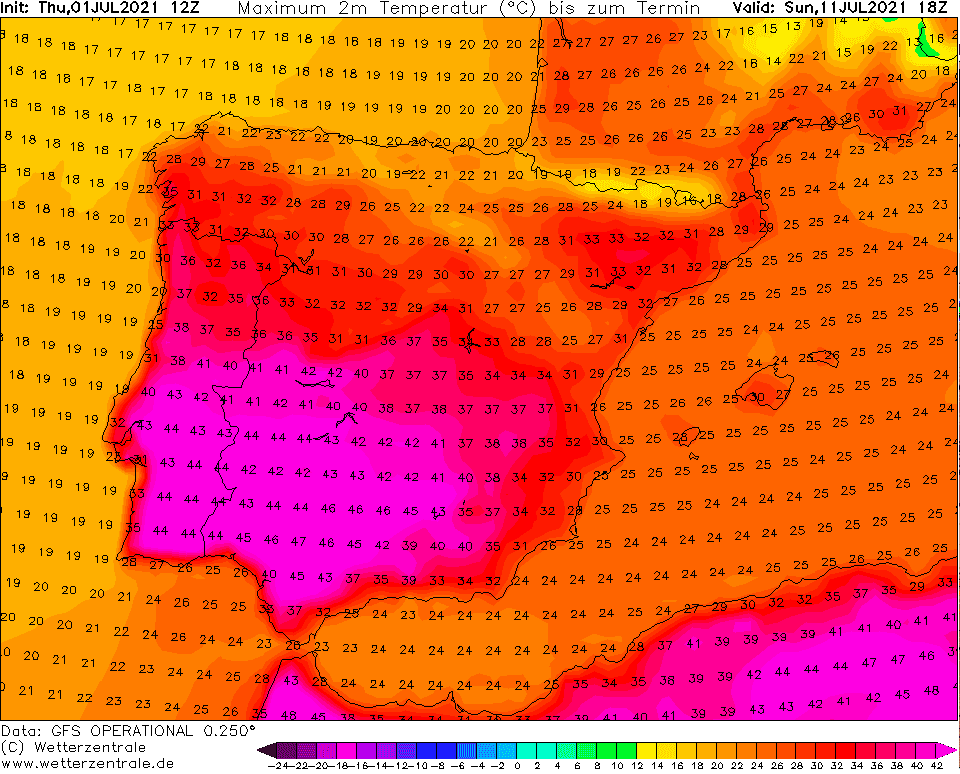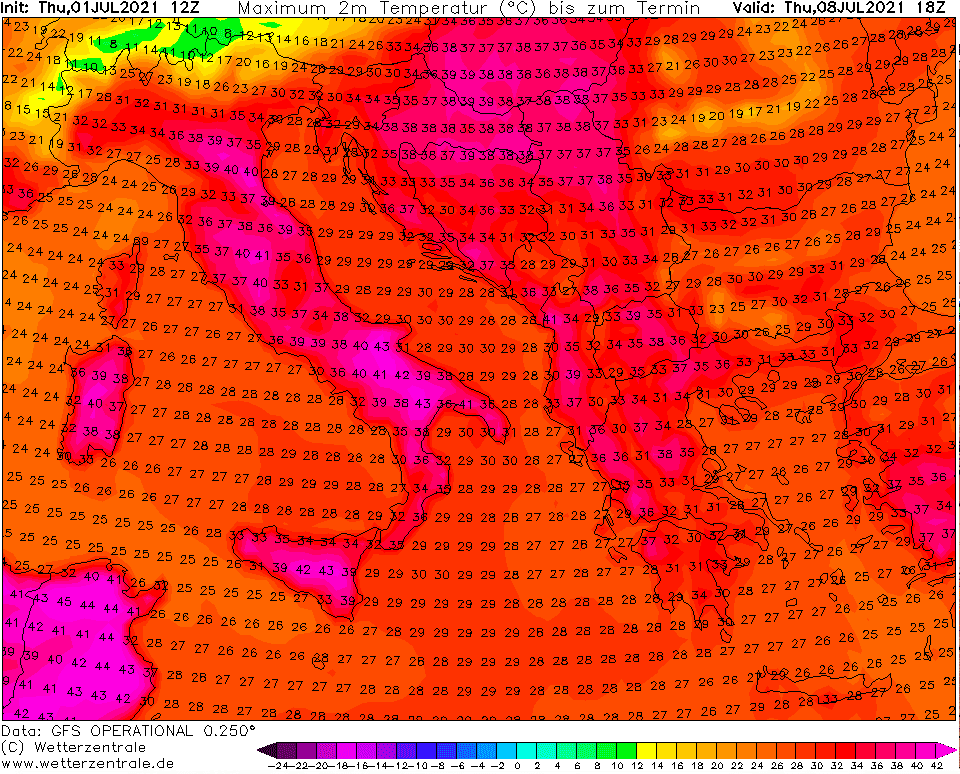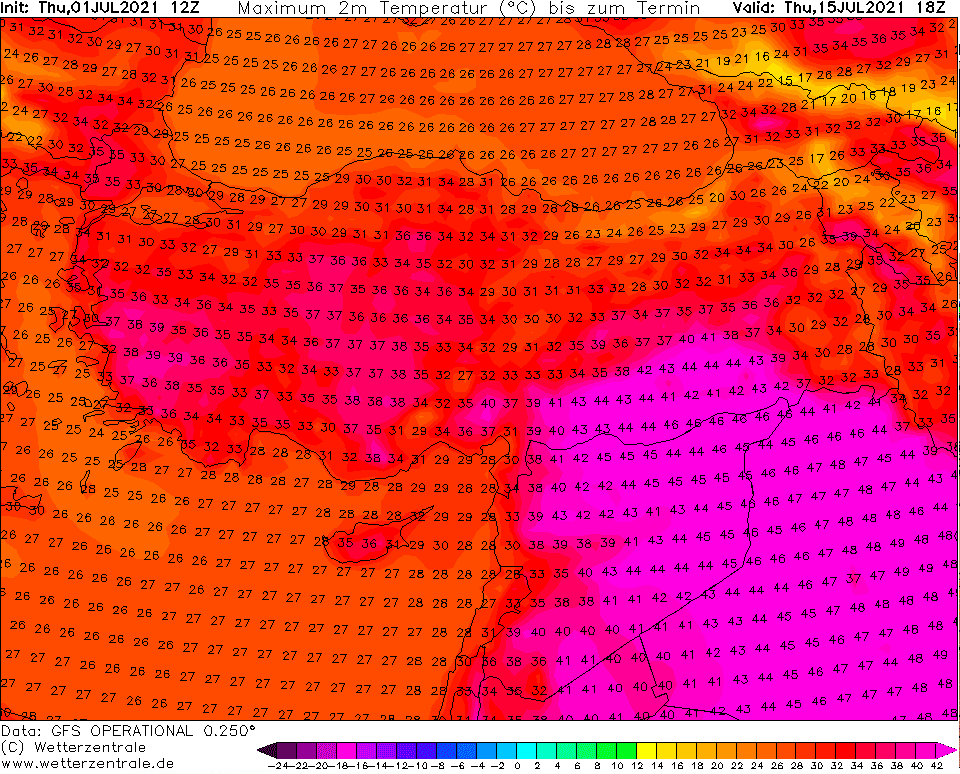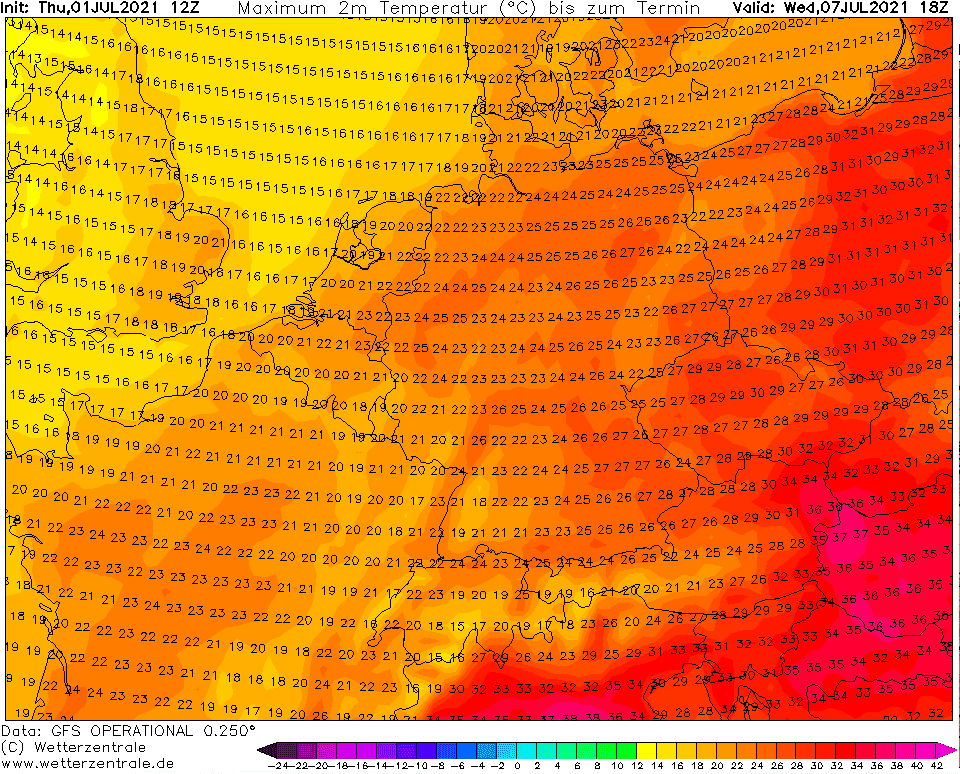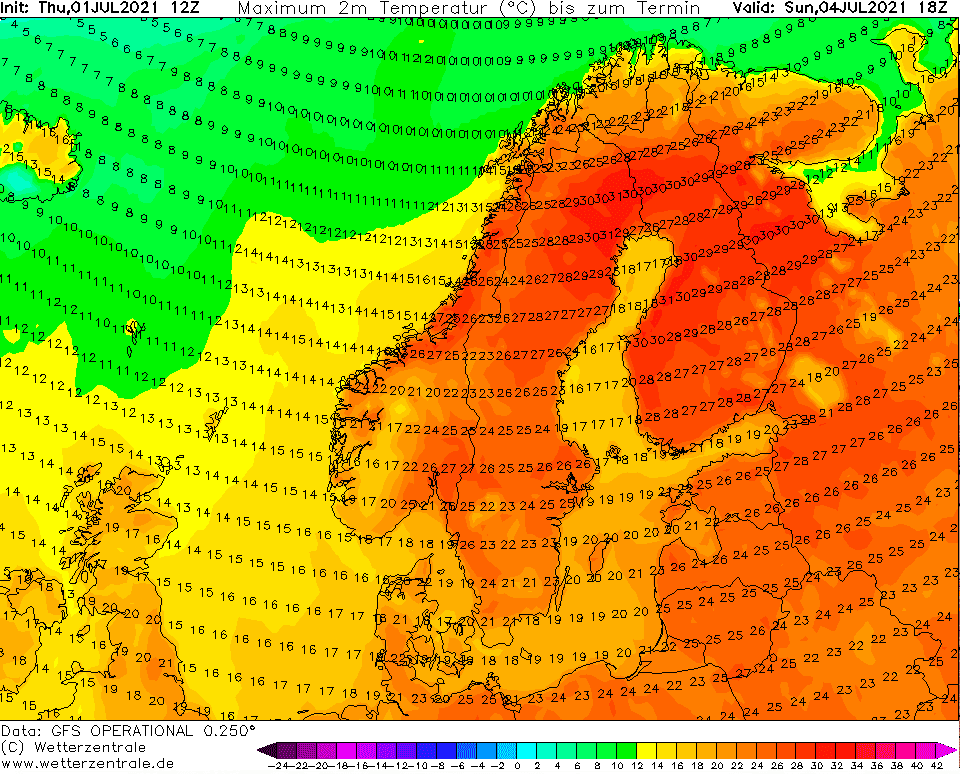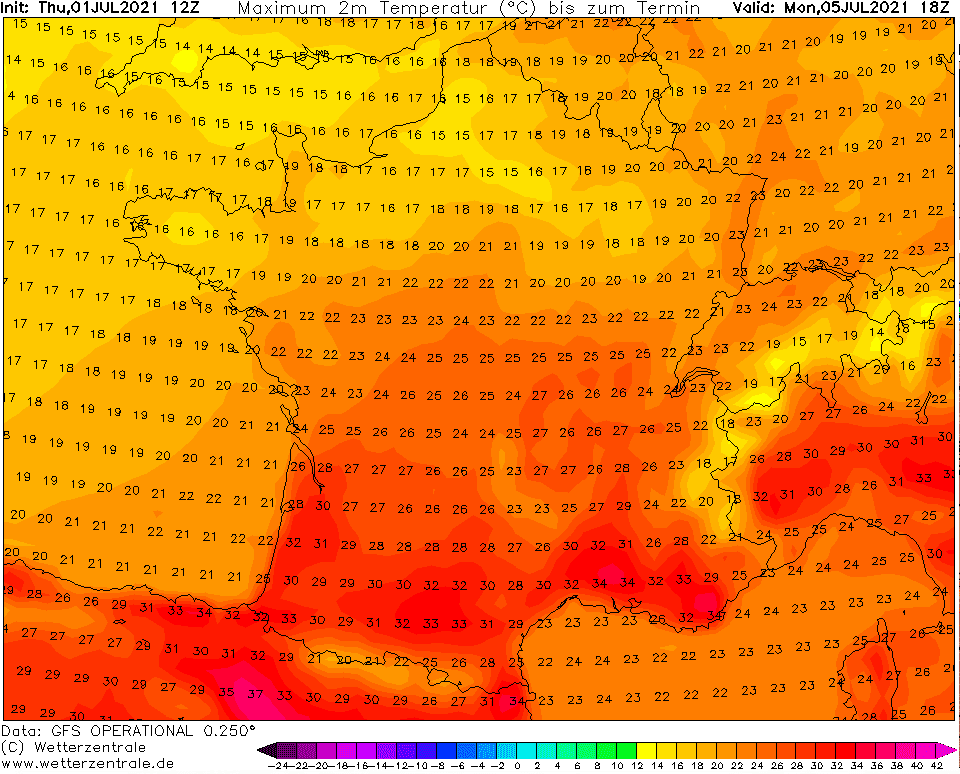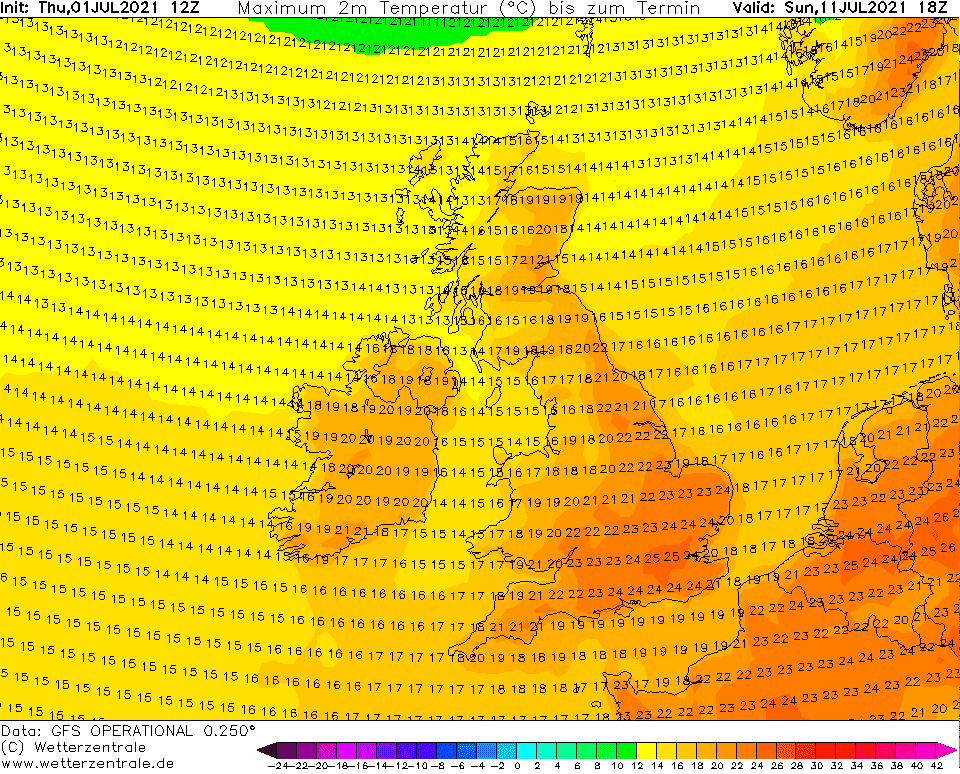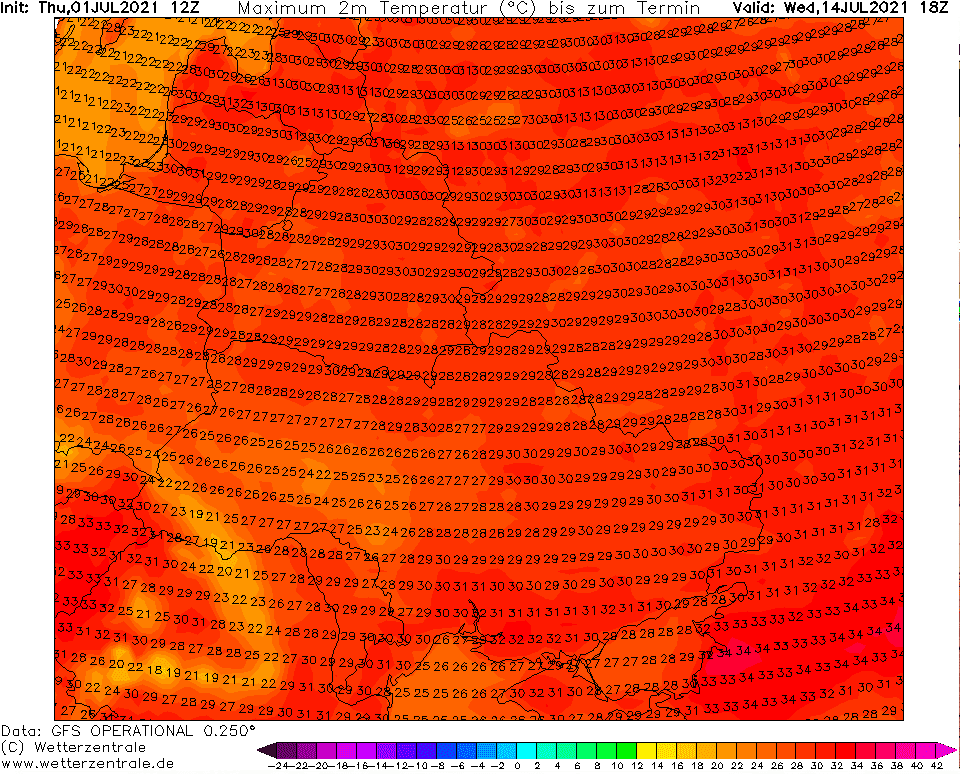 The 4th heatwave (Spain and France around 16.-17. July, continental Europe 18 July+)