Interesting weather changes hit "a region at the end of the world" – Tierra del Fuego (or Fireland) Argentina, and neighboring Chile.
While before 10 days, a late-season blizzard hit the region of Ushuaia, with surprising snow cover, in the last days came after an extremely cold Antarctic blast a powerful warming up.
In Rio Gallegos, summer +27,2°C was measured, which is the highest temperature measured in the city in October in all-time history!
Similar and dramatic changes of weather across South America, with the exception of Amazon, we should watch during all Winter 2021, when Antarctic cold blasts were alternating with extreme heatwaves.
According to Mkweather Summer 2021/2022 forecast, southern Argentina and southern Chile will stay on stormtrack of South-Hemispheric cyclones, while in central and northern parts of countries, such as in subtropical climate zone in Uruguay, Paraguay, or southern Brazil, very hot and dry summer is forecasted /https://mkweather.com/summer-2021-2022-forecast-for-south-america-stormy-north-hot-and-dry-south-cold-and-dry-pacific-coast//.
Similar heatwaves, with monthly temperature records and in summer maybe regionally absolute temperature records are therefore in the region only a question of time.
Meanwhile, the Pacific coast of South America is forecasted to be cold and dry, and the wide Amazon region very stormy during the upcoming summer.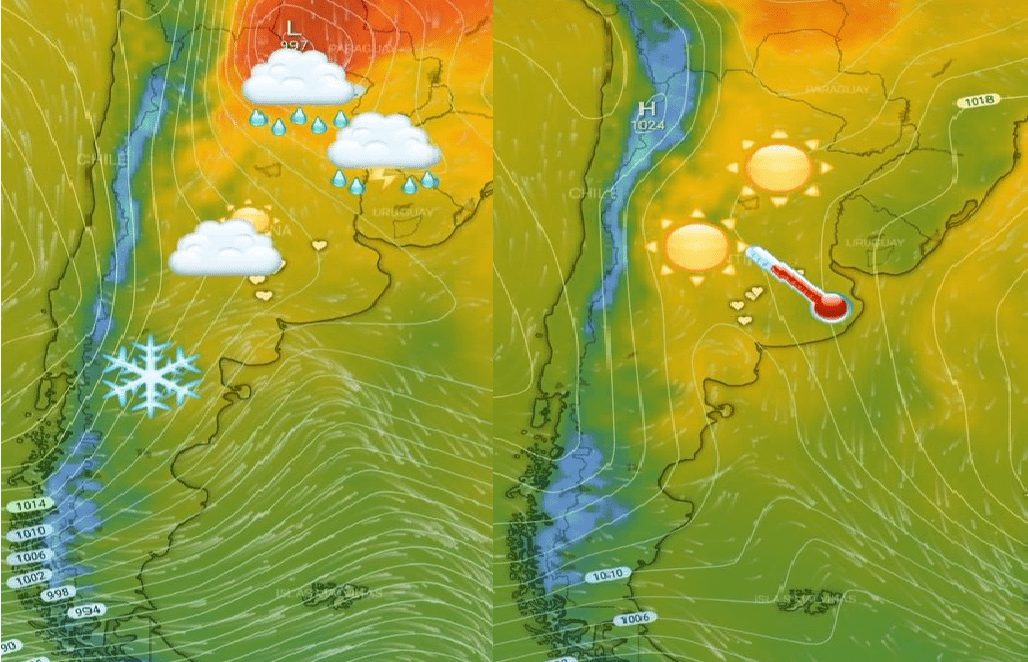 (Visited 77 times, 1 visits today)