Flood risk in Southern half of Europe in the next period! Cooldown already has brought floods in Marseille and Barcelona regions, France / Spain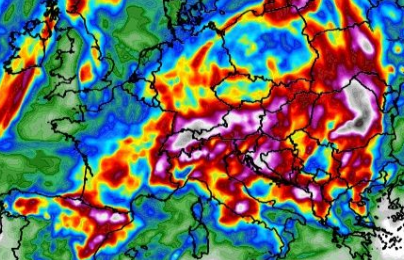 While cooldown in continental Europe is bringing relatively calm rains, winds, and extremely cold temperatures, local storm systems on the border of Arctic air masses with tropical air above the Mediterranean produced regional floods early this week in southeastern Spain and southern France. Many tornadoes and winds appeared already in Italy and Greece, too.
In France, Var Department near Marseille was hit the most. City Pignans and the close area reported more than 100 mm of rain in a short time, with surprising floods after a period with severe wildfires across the French Riviera /https://mkweather.com/french-riviera-in-the-fire-evacuations-near-saint-tropez-2-dead-27-injured//.
Floods were reported early this week from a region westward from Barcelona, Spain. In Alcanar, 115,1 mm fell according to ESWD records.
Heavy rain reports were observed in Belgium, Netherlands, Germany, Poland, Austria, northern and central Italy, Czechia, and Slovakia in the last few days, too, but without severe floods.
Mainly western coasts of Italy and Greece reported tornadoes and severe winds later in the workweek after Arctic air shifted into southernmost parts of Europe.
Series of tornado events or waterspouts was reported from the Baltic coast in the last few days, too.
According to the long-term forecast for the next period, severe storms thanks to cooldown in Europe will shift more southward – above northern parts of Southern Europe, or above the Alps, Carpathians, and regions southward from them.
In the Pyrenees region, southeastern France, southern Germany, Switzerland, Austria, Italy, Carpathians, the western half of Ukraine, Balkan and northern Greece, therefore, the next floods are in the next period possible.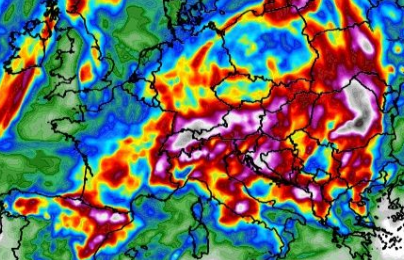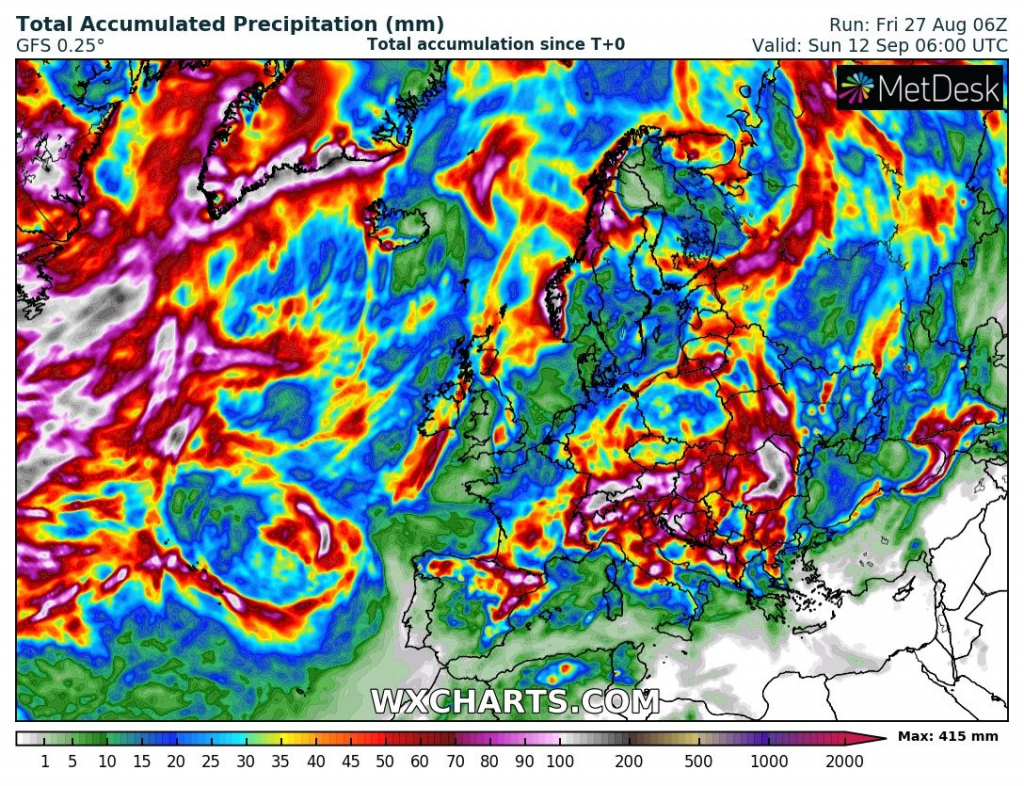 Source: wxcharts.com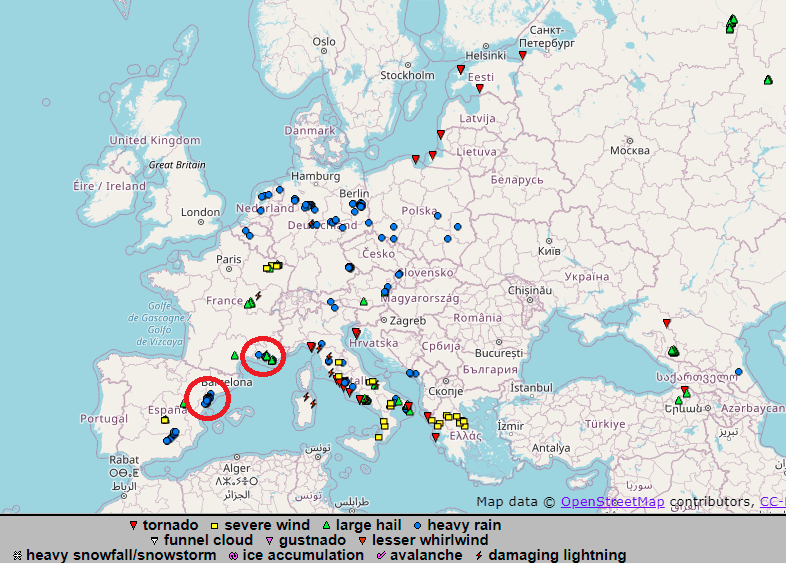 Source: https://eswd.eu/