Floods at the end of Summer 2021 do not avoid either the USA. In the last period, parts of the Northeast were flooded by Hurricane Henri, Tennessee reported historic floods, and problems were reported from the monsoon region in the Southwest.
In New York, 1,94 inches / 49,3 mm of rain only in an hour fell near the transition of Hurricane Henri. It is the highest 1-hour amount of precipitation in the city in all-time history! Problems with floodwater were reported from many parts of the Northeast, mainly coastal areas. In New England, it was the first hurricane in 30 years /https://mkweather.com/hurricane-henri-hits-northeast-usa-and-neighboring-canada-it-makes-a-landfall-such-a-hurricane-in-new-york-the-1st-hurricane-in-new-england-in-30-years//.
Record floods hit before a few days in Tennessee, where 22 people were killed. The most extreme rainfall in the history of the state brought 24-hour rainfall up to 17 inches / 432 mm near Nashville.
Strong monsoon rains are suffering Southwest, too, with floods in Flagstaff, Arizona, and El Paso, Texas, before a few days. According to Mkweather Autumn 2021 forecast for North America, the next above-average monsoon rains are forecasted for the region in September 2021 /https://mkweather.com/autumn-2021-forecast-for-north-america-long-indian-summer-and-weaker-hurricane-season-such-as-expected//.
Above Gulf Coast, Southeast and Northeast, moreover, the next tropical system is coming – Ida is forecasted to hit Louisiana, Mississippi, Alabama, and westernmost Florida coast and then shift above Southeast and Northeast with a possibility of the next regional floods.
The next area with heavy storms will be situated above Northern Plains, where in the last days, the severe heatwave was peaking.
Monsoon rains are in the next 16 days predicted in southwestern states, too, mainly Arizona, New Mexico and then Colorado, Utah, southern Nevada and southeasternmost California.
About the next tropical system, Ida, we will prepare the next article, soon.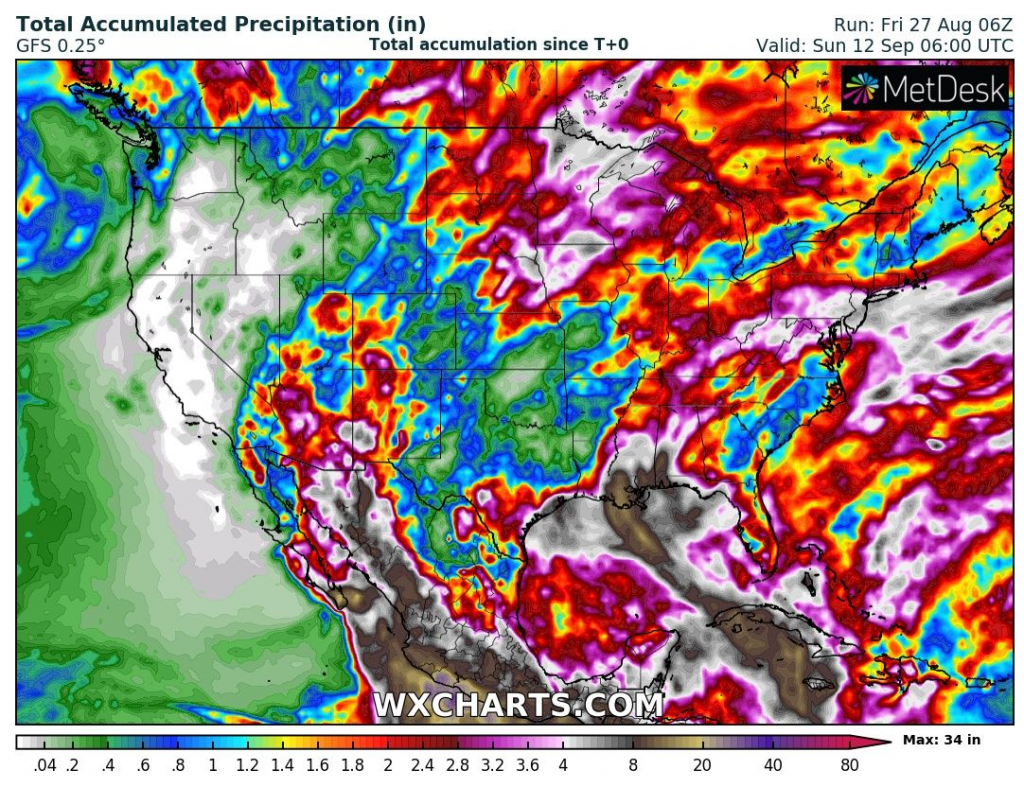 (Visited 20 times, 1 visits today)