Only at the weekend, we warned before severe storms, which were forecasted to hit parts of Central Europe, Scandinavia, Eastern Europe, the Baltic region, and northeastern Balkan /https://mkweather.com/central-europe-scandinavia-the-baltic-region-and-eastern-europe-with-severe-storms-from-monday-to-wednesday-16-18-8//.
Severe storms really came and e.g. in Germany, they produced EF2 tornado and floods appeared in the Alpine region, too /https://mkweather.com/ef2-tornado-and-the-next-floods-in-germany//. Problems and deadly storms were reported too from East-Central Europe, mainly Slovakia /the next Mkweather article/.
In Sweden, the worst storms hit region northward from Stockholm – in Gävle according to International Exchange Database dropped from 17. to 18. August 2021 66 mm of rain, with the result of damaging flood wave.
In some cases, e.g in Falun, floodwater reached a height around 1 – 1,5 meters.
In Stora, 117,1 mm, in Kuggoren 91,9 mm, in Amot 87,3 mm, in Vidsel 87 mm, in Delsbo 79,6 mm or in Jokkmokk 54,9 mm fell near storms from 17. to 18. August 2021.
The last period in Sweden, before the arrival of severe storms was warm, with summer days above +25°C regionally, therefore conditions for powerful manifestations of the cold front were ideal.
In Namakka, 402 MASL, northern Sweden, after a movement of frontal boundary eastward and southward, morning frosts -2,7°C appeared on Wednesday, 18. August.
Heavy rains are gradually shifting above Finland and the Baltic region on Wednesday, 18. August, with the next possibility of local or regional floods.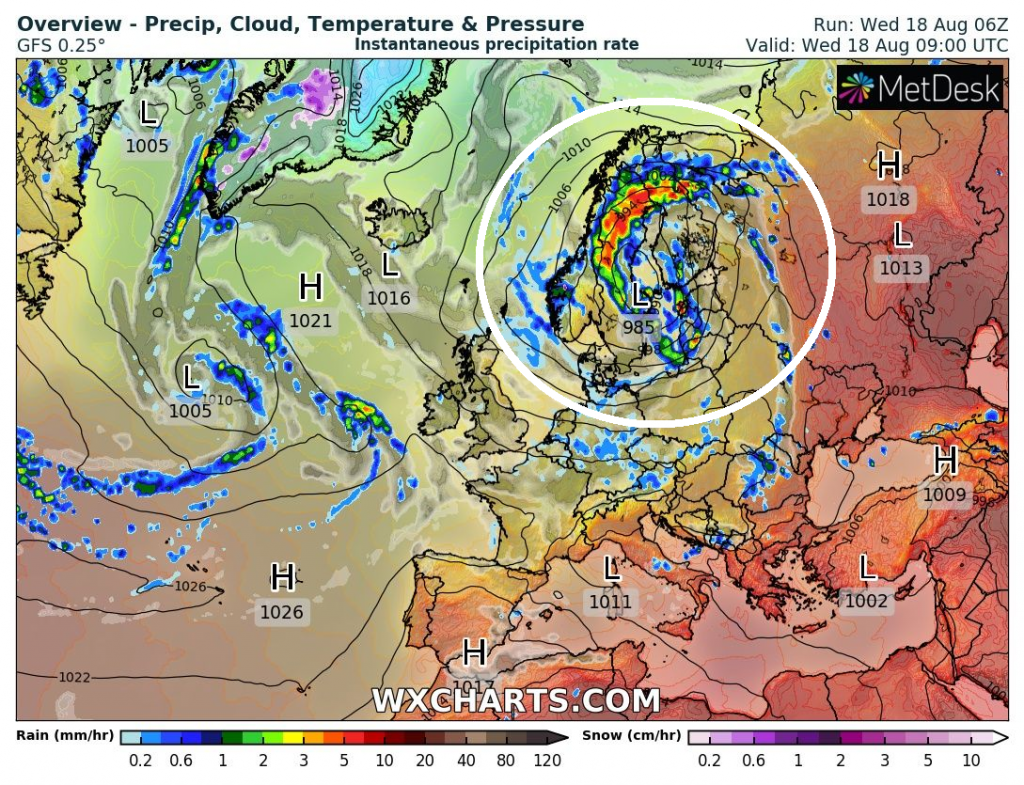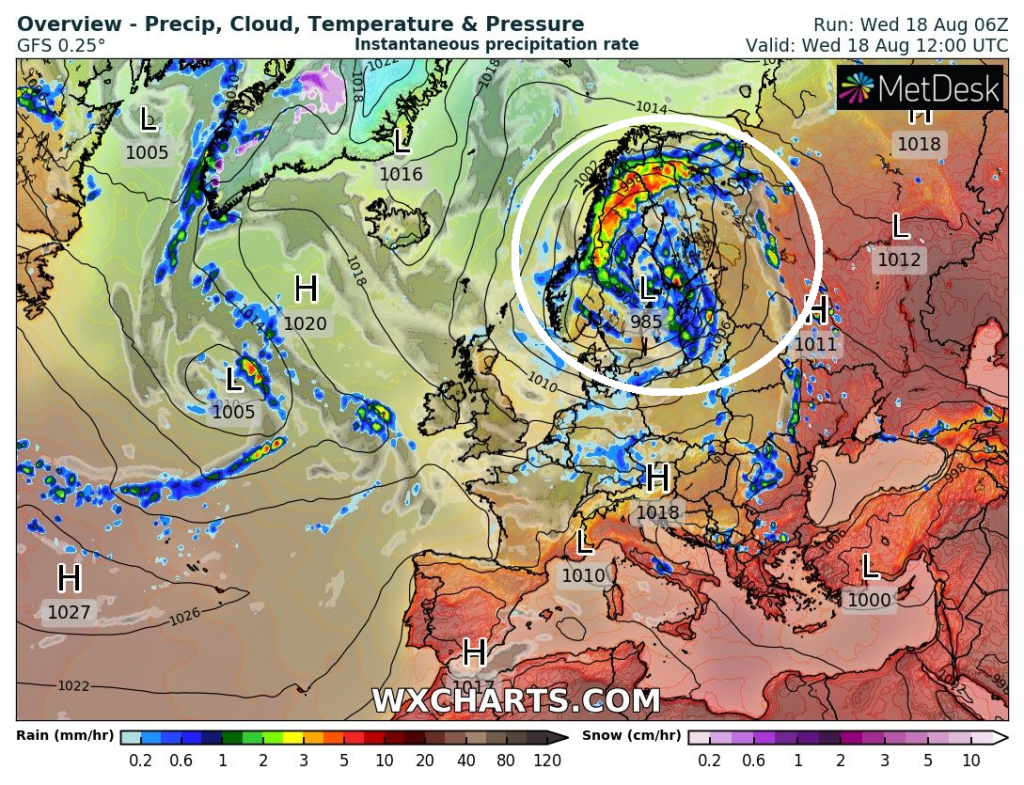 Source: wxcharts.com
(Visited 69 times, 1 visits today)