Forecast for Europe for the period 15. September – 25. October 2021: Western Europe lot of Indian summer, East severe frosts!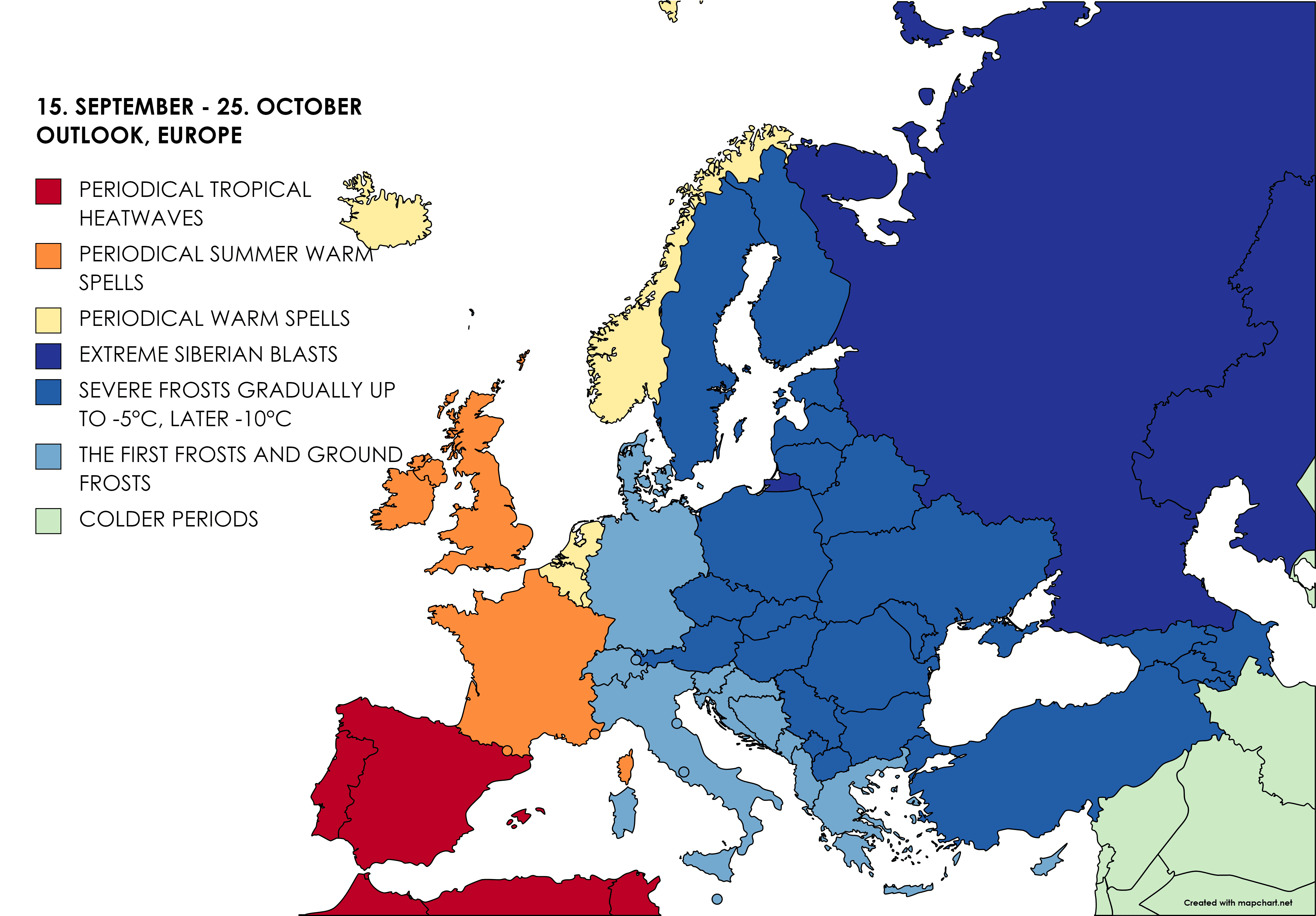 Already in the last 6-week forecast for Europe from ECMWF we noticed an untraditional weather pattern, which is forecasted for the next period (until 25. October) for Europe /weekly maps you should see here: https://mkweather.com/ecmwf-6-week-forecast-until-25-october-europe-north-america-and-world//.
While western parts, mainly the shores of Europe will experience untraditionally hot/warm Autumn weather, with the last tropical or summer days of the season, all eastern half of Europe will be suffering strong cold blasts and severe frosts.
Extreme frosts are during the next period forecasted for almost all Siberia, too, where will be stocks of extremely cold air, including airflow into the eastern half of Europe.
While in Iberia and northwestern Africa, tropical days above +30°C are forecasted, in France or even British Islands, the last days above +25°C should appear and very warm should be in Iceland, southern Norway, or Benelux too / temporarily.
European Russia should experience soon with severe frosts, below -10°C, later in October maybe rarely -20°C, while mid-latitudes in Europe should report soon the first -5°C and later the first -10°C of the season within persisting coldwaves and cold weather.
Temporarily should cold weather with the first frosts or ground frosts hit Italy, western Balkan, Greece or Turkey, and the northern Middle East will be hit by colder air masses, too.
A schematic map below a text content is showing the main features of the upcoming period, which is needed to prepare in the next 6 weeks. They are mainly extreme weather events, which are relatively reliably describing expected long-term pattern over Europe.
In the case of changes of outlook, we will publish the next 6-week ECMWF forecasts or long-term predictions on our homepage. Mkweather Winter 2021/2022 forecast will be updated minimally twice until the end of November 2021, too.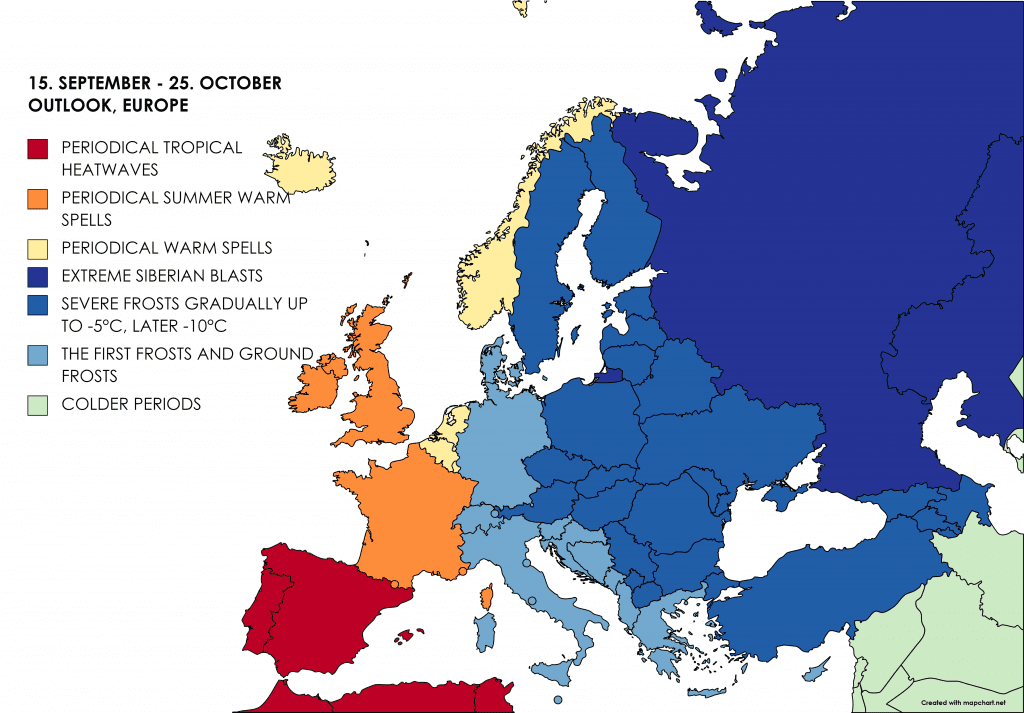 Forecast for the period 15. September – 25. October 2021 for European region