Typhoon Chanthu hits after Philippines, Taiwan and China South Korea, and Japan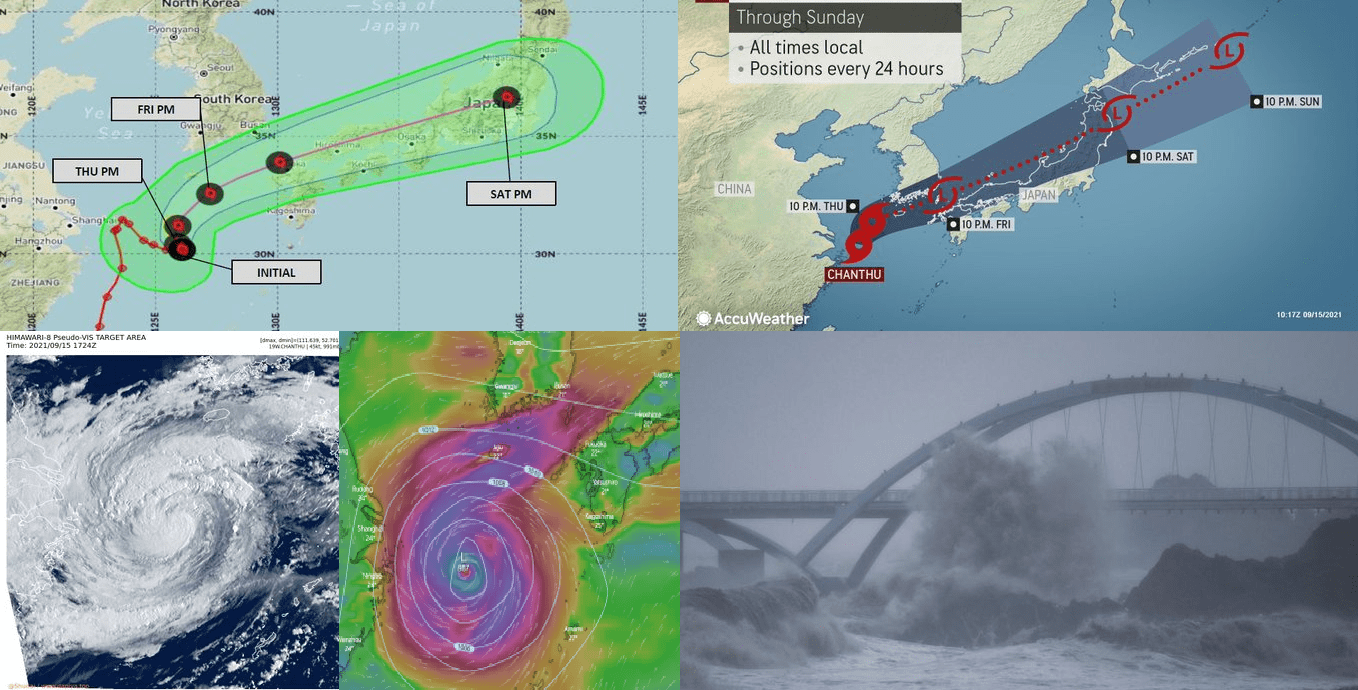 After Supertyphoon Chanthu hit the Philipinnes and Taiwan /https://mkweather.com/terrifying-winds-300-km-h-of-supertyphoon-chanthu-category-5-the-system-is-shifting-from-the-philippines-and-taiwan-above-china-south-korea-and-japan//, a system already hit the coast of Central China and continues further above South Korea and Japan.
Up to 130 mm (5.1 inches) of rainfall was recorded and winds up to 164 km/h (102 mph) were in Taiwan reported.
In China, the storm shut down both Shanghai Port, the world's largest container port and Ningbo-Zhoushan Port, the world's largest port by cargo throughput, between 12.-14. September 2021, with about 86 vessels waiting outside the ports.
Although the system was gradually weakening, and from Category 5 it downgraded near Taiwan into Category 3 and near China into Category 1, still such as a tropical storm will bring already in the next hours and days significant worsening of weather in South Korea and mainly Japan.
In South Korea (continental parts), rainfall up to 100 mm, in Japan up to 200 mm is in the next days possible, on windy slopes, still with wind gusts above 100 km/h.
The system will be shifting through all of Japan northeastward and every larger Japanese Island will be hit by its downpours.
The last Chanthu´s impacts are forecasted in Hokkaido around Sunday, 19. September 2021.
Meanwhile, Tropical storm Conson brought into Vietnam anomalous rainfall up to 908 mm /https://mkweather.com/tropical-storm-conson-hit-vietnam-thailand-laos-and-cambodia-unbelievable-908-mm-of-rainfall-and-20-dead//.
At all, weaker typhoon season, but mostly more precipitation in monsoon Asia is in the next half-year forecasted /https://mkweather.com/autumn-2021-forecast-for-asia-strong-monsoon-for-s-se-e-asia-hot-and-dry-in-the-middle-east-late-siberian-cold-blasts-in-w-siberia-and-snow-calamities-in-e-siberia/; https://mkweather.com/winter-2021-2022-forecast-the-first-reliable-estimates-extreme-cold-blasts-from-canada-and-western-siberia-snow-in-western-europe-and-eastern-asia-la-nina-qbo-to-qbo-shift-sufficient-nao-ao/; https://mkweather.com/mkweather-special-forecast-for-the-next-3-seasons-cold-autumn-2021-warmer-winter-2021-2022-cold-spring-2021-for-europe-a-peak-of-winter-in-its-colder-first-half-north-america-with-extreme-cold-2021-20//.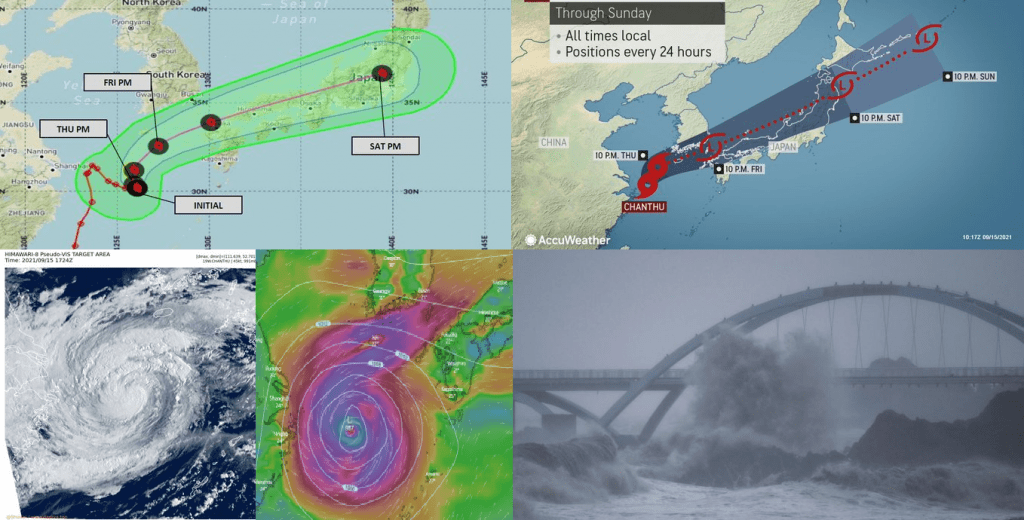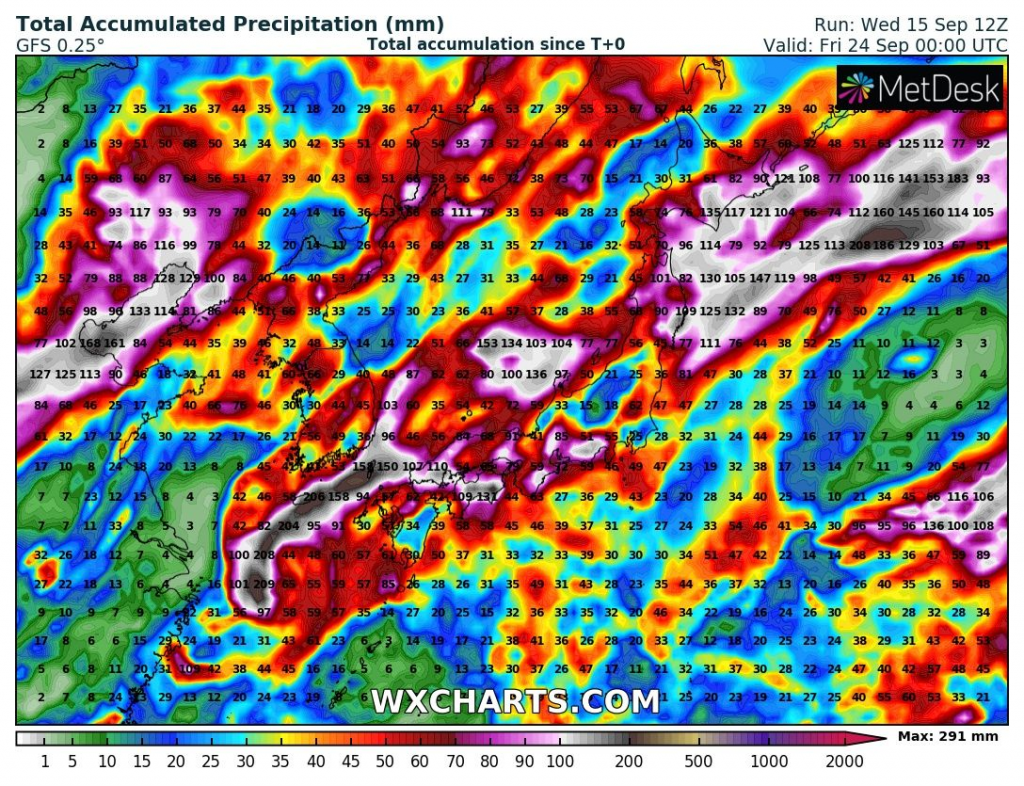 Source: wxcharts.com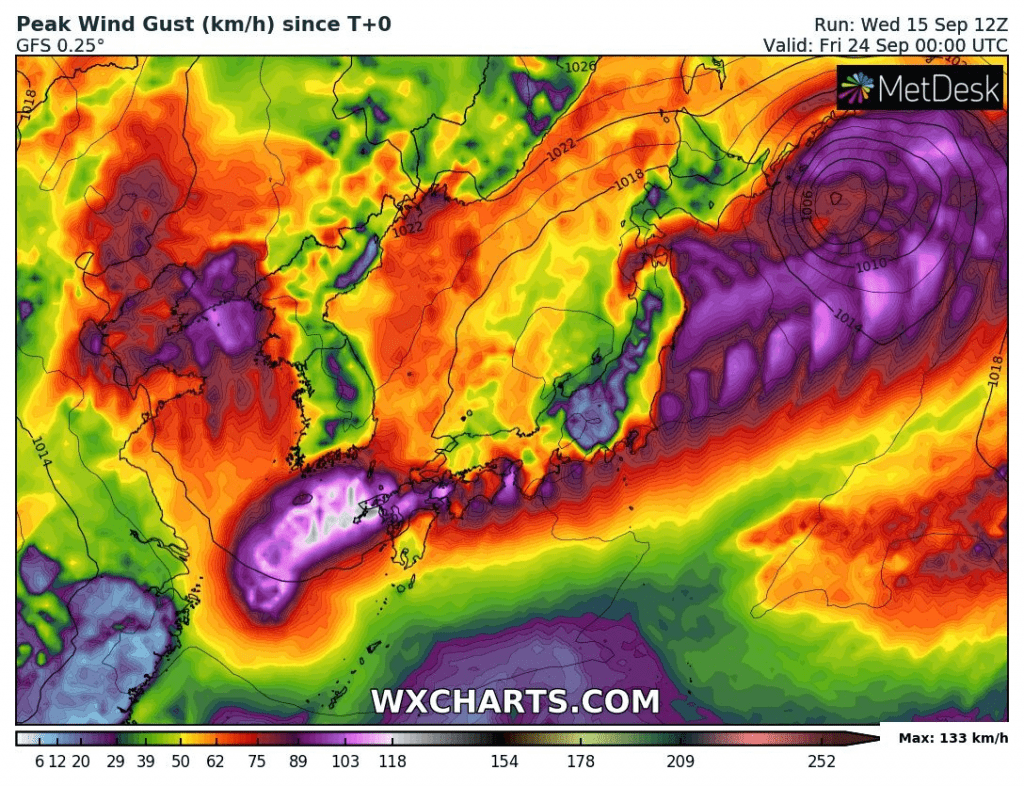 Source: wxcharts.com