Heartbreaking photos of dead giraffes in Kenya show the effects of a year-long drought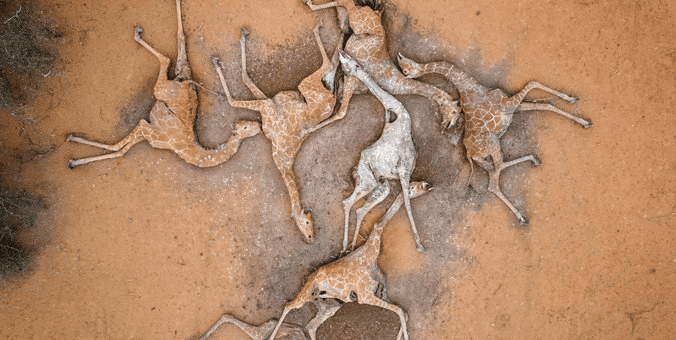 Summer in Africa has started with extreme drought in East Africa and severe storms and cold conditions in South Africa /https://mkweather.com/esrl-composites-for-december-2021-world-asia-australia-south-america-africa//.
Kenya suffering extreme drought already 1 year (since December 2020), with a threat of famine for millions.
In some regions, it´s the worst drought in history.
The most affected are the northern regions of Kenya, where 2,4 million people are unable to access food as a result.
In a big threat are even 4000 giraffes in national parks, a heartbreaking photo from Kenya is these days a sad trending article around the world.
Extreme heatwaves from East Africa will shift at the end of December 2021 above the southwestern Indian Ocean, where monthly records +36,0°C in Reunion and +34,2°C in Mayotte, were measured (Tweet below).
Totally different world is in South Africa (composites for December in the link above) – colder summer, with very stormy conditions is bringing a lot of floods, hails, or winds – around Christmas e.g. in Pietermaritzburg.
The big contrast between East Africa and South Africa should be associated with negative IOD, which was persisted above the Indian Ocean in December 2021.
In January and February 2022, gradually neutral and positive IOD is forecast, which should mean stronger cyclone activity above the western Indian Ocean and weakening of stormy pattern above S/SE Asia.
Summer (winter) 2021/2022 forecast for Africa you will find here: https://mkweather.com/winter-and-summer-2021-2022-forecast-for-africa/.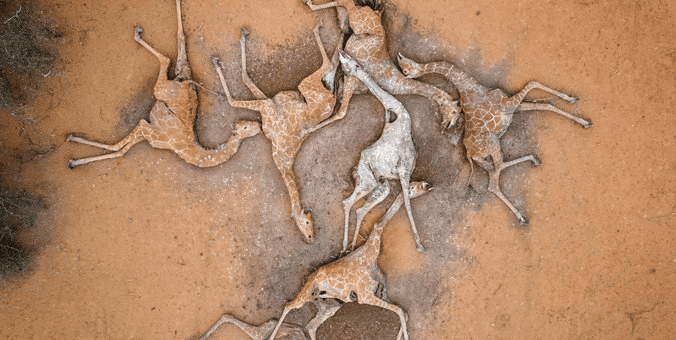 Illustration picture: businessinsider.com