Only before a few weeks, at the end of May 2021, Montana, such as parts of southern Canada from British Columbia to Ontario reported unusual summer-time snowstorm /A few days before Summer 2021 a giant snowstorm in NW USA! – mkweather/ and surprising snowing has appeared only before a few days in Newfoundland and southern Quebec, Canada /Newfoundland and southern Quebec with rare summer snowfall, last time was snowing in 1976 – mkweather/.
Weather however has became crazy and above western half of the continent has built extreme heatwave from Mexico to the Arctic. About extreme heatwaves in North America have informed a page /Extreme Temperatures Around The World (@extremetemps) / Twitter/.
It is not all – soon should hit USA historic summer-time cooldown, with possibility of rare snowing in Northern Plains and temperatures in central and eastern parts of the country and too Canada, 20-30°F below summer temperature average (the next Mkweather article).
Back to topic of current extreme heatwave – the coldest US state, with exception of Alaska – Montana, reported already a few weeks after last snowing the all-time temperature records, when in Billings, maximum temperature on Tuesday, 15. June 2021 reached +42,2°C / 108°F or +40,0°C / 104°F in Helena on Monday, 14. June 2021, what is only 1°F from all-time records from 1969 and 2002.
All-time temperature record was surprisingly reached in Salt Lake City, Utah, where on Tuesday, 15. June, +41,7°C / 107°F was measured.
In southwesternmost parts of the USA was even hotter – Death Valley reported +51,2°C / 124°F, Needles +49,4°C / 121°F, Palm Springs Blythe +48,9°C / 120°F, Ocotillo Wells +48,3°C / 119°F, Yuma +46,7°C / 116°F, Phoenix +46,1°C / 115°F and Las Vegas +45,6°C / 114°F.
Anomalously hot was in parts of Canada – mainly Alberta and Yukon. In Alberta, Grassy Lake reported +38,2°C, Rolling Hills +38,0°C, Medicine Hat +37,6°C and Calgary +32,8°C. In Yukon, coast of Bering sea, historic +29,4°C in Shingle Point, +28,8°C in Ivvavik National Park and +27,1°C in Komakuk Beach was measured.
As was mentioned before, central and eastern USA is waiting soon exceptional summer coldwave, while hot air will be still persisting in southwestern / western parts of the continent. Extreme summer coldwave will be a topic of the next Mkweather article.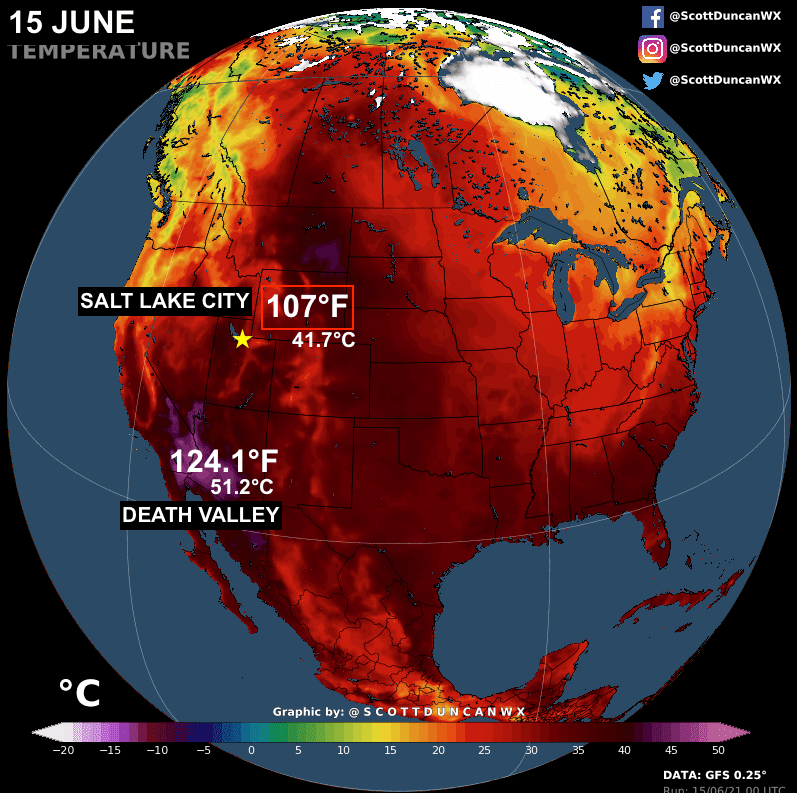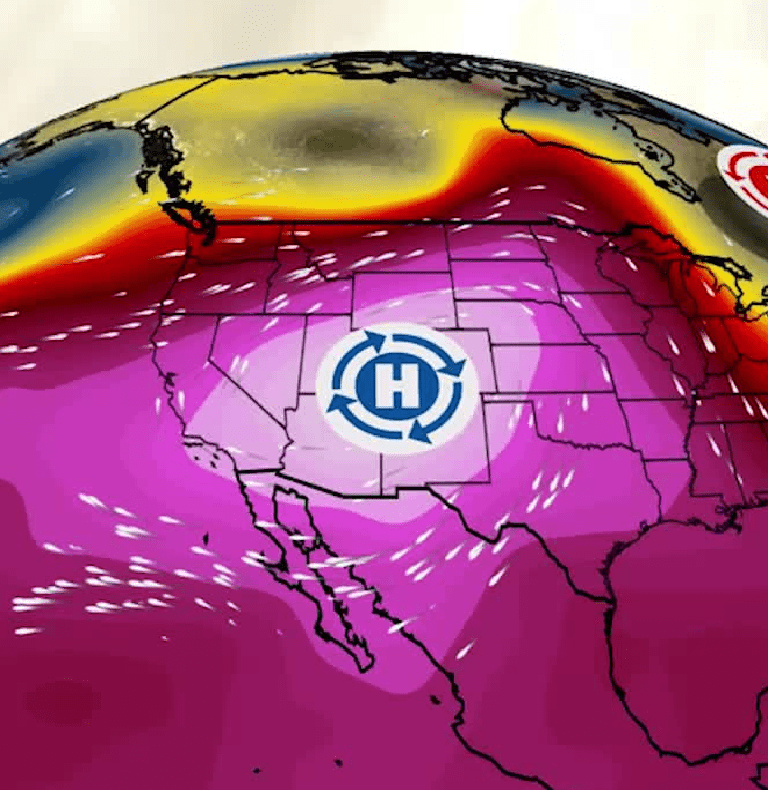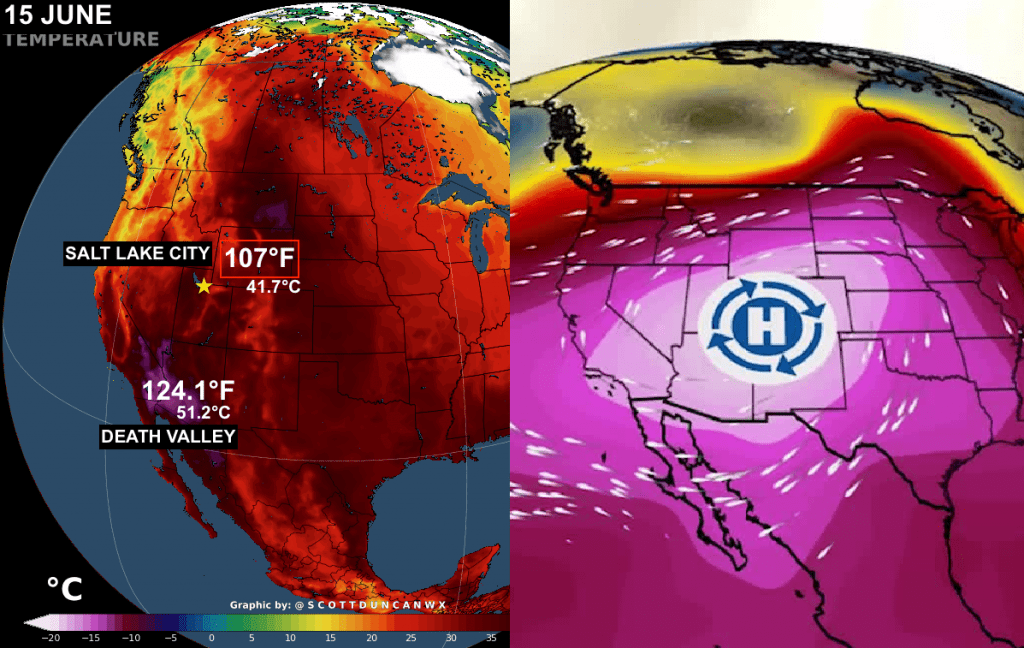 (Visited 33 times, 1 visits today)