While Gulf coast is preparing to floods, which will very probably cause potential Tropical storm Claudette already at the end of current week /The first hurricane of the Atlantic hurricane season 2021? 3 tropical storms should hit the USA (Bill, Claudette and Danny), the 1st one aims towards Europe, the 3rd should be a hurricane! – mkweather/, Tropical storm Bill is shifting above Newfoundland, where will bring heavy rain and strong winds and then, remnants of the system aims directly towards Europe.
Bill will arrive to British Islands and western shores of the continent already at the weekend, 19.-20. June 2021, associated with severe pre-frontal, frontal and cyclonic activity, mainly in northern Portugal, northern Spain, France, Benelux and Germany, while British Islands should become soon very cold and precipitation will change from storms into heavy rain.
In the UK, rainfall up to 100, maybe locally 150 mm is possible until Tuesday, 22. June 2021, including London region, wind gusts should in some regions reach more than 100 km/h mainly around the weekend.
Remnants of the system will bring gradually during the third decade of June significant coldwave in continental Europe, temporarily in Iberia, northern Italy, northern Balkan, Scandinavia, Baltic region and Eastern Europe.
As we noticed before a short time, another extreme, maybe historic heatwave should surprise in Europe at the end of June and the start of July 2021 /July 2021 should start with historic heatwaves, GFS surprised with +46°C possibility in France – mkweather/.
Before an arrival of Bill, extreme heatwave in Europe has been announced /Heatwave will be stronger as was forecasted and extremely deadly! Mediterranean +50°C, Balkan +44°C, Central Europe +38°C, Scandinavia +34°C – mkweather; Aggressive +40°C heatwaves for Germany! +36°C for Sweden, +38°C for Poland, Italy and Balkan totally grilled, +44/+48°C! – mkweather/.
However, after a transition of ex-Bill above British Islands and Europe, very cold days should occur mainly in NW Europe.
In Scotland, maximum temperature only +8°C should appear, while in the warmest place of the UK, only +19°C should be measured. Temperatures in the coldest mornings should reach only around +2°C above Scotland or Ireland.
Daily temperatures should drop below +20°C in northern France, Benelux, northern and western Germany, Denmark, Scandinavia and later too in Poland and Baltic region.
The most dangerous will be however violent storms on cold front, which will be replacing deadly heatwave /Warning! After heatwaves are coming violent storms! – mkweather/.
Information about possible Tropical storm Claudette (and Danny westward from African coast) we will bring soon – it appears, that Gulf Coast should be prepared to severe floods.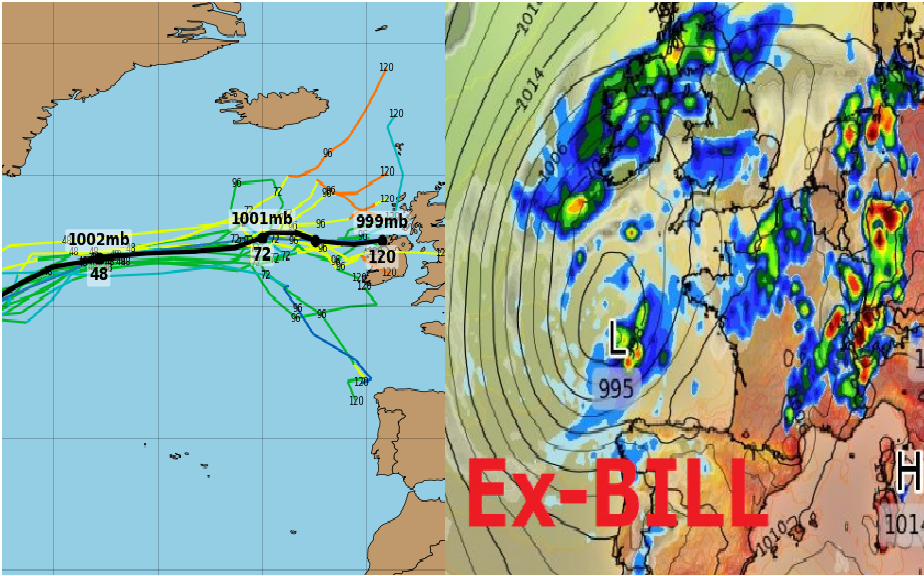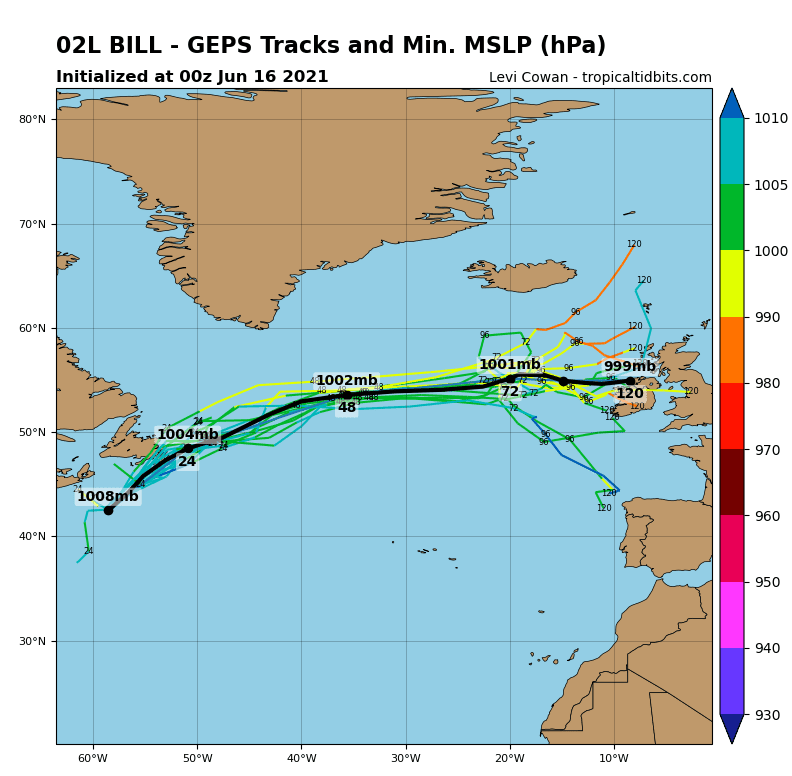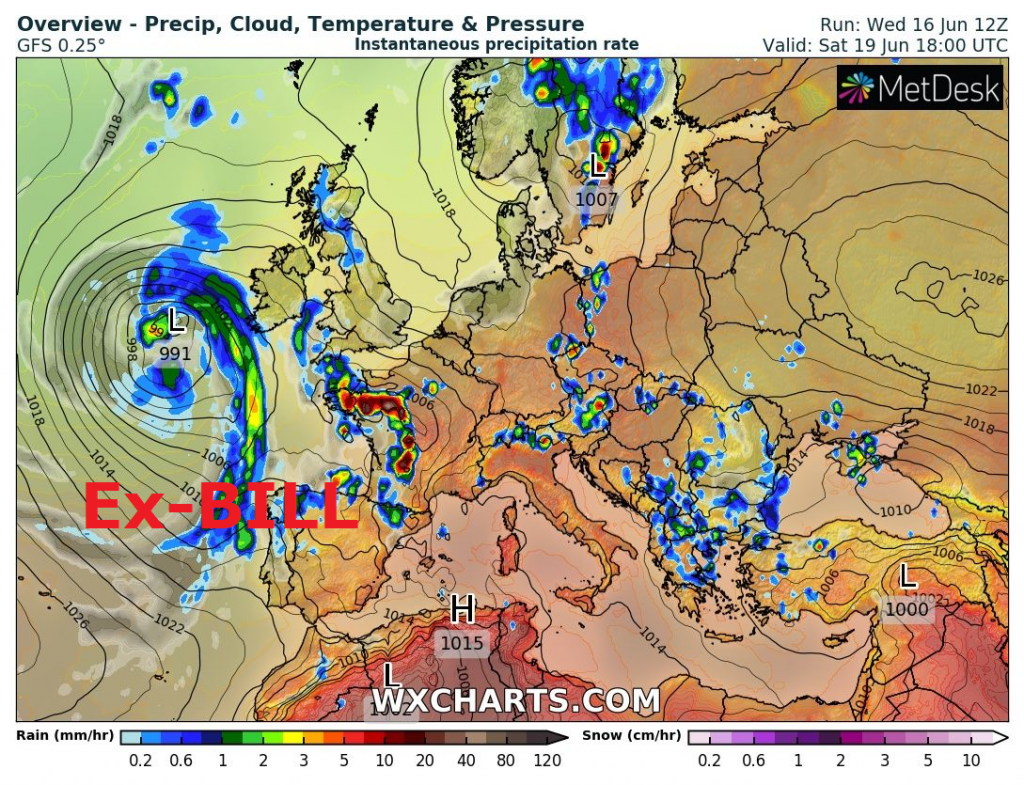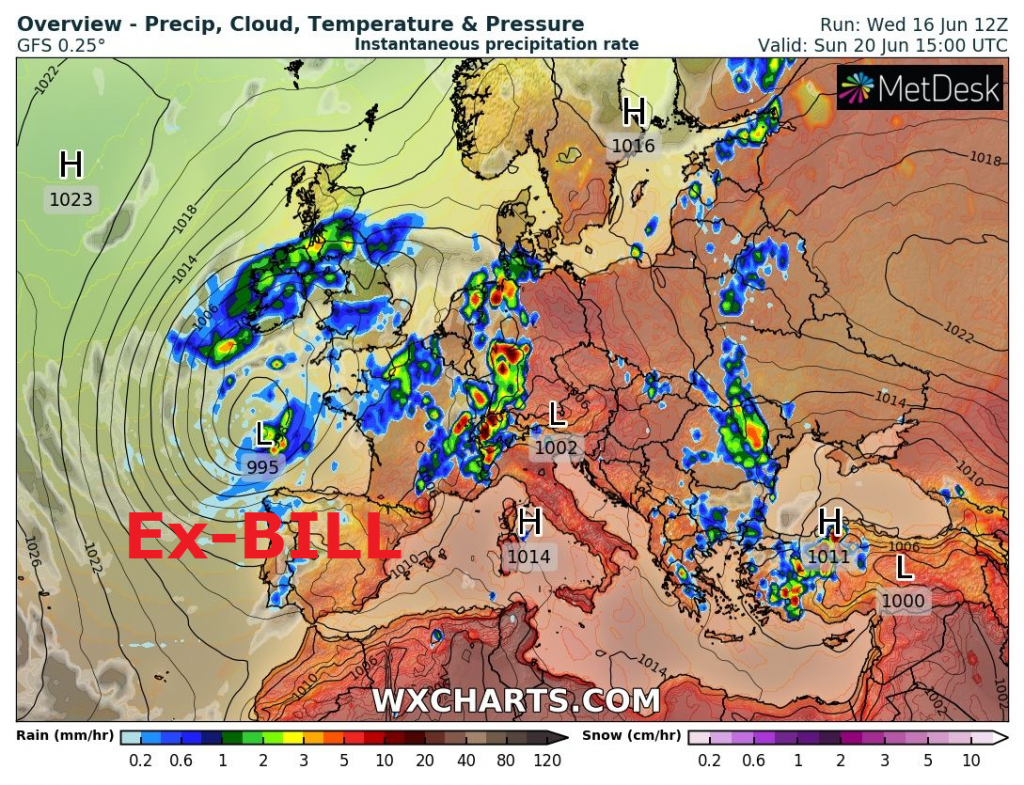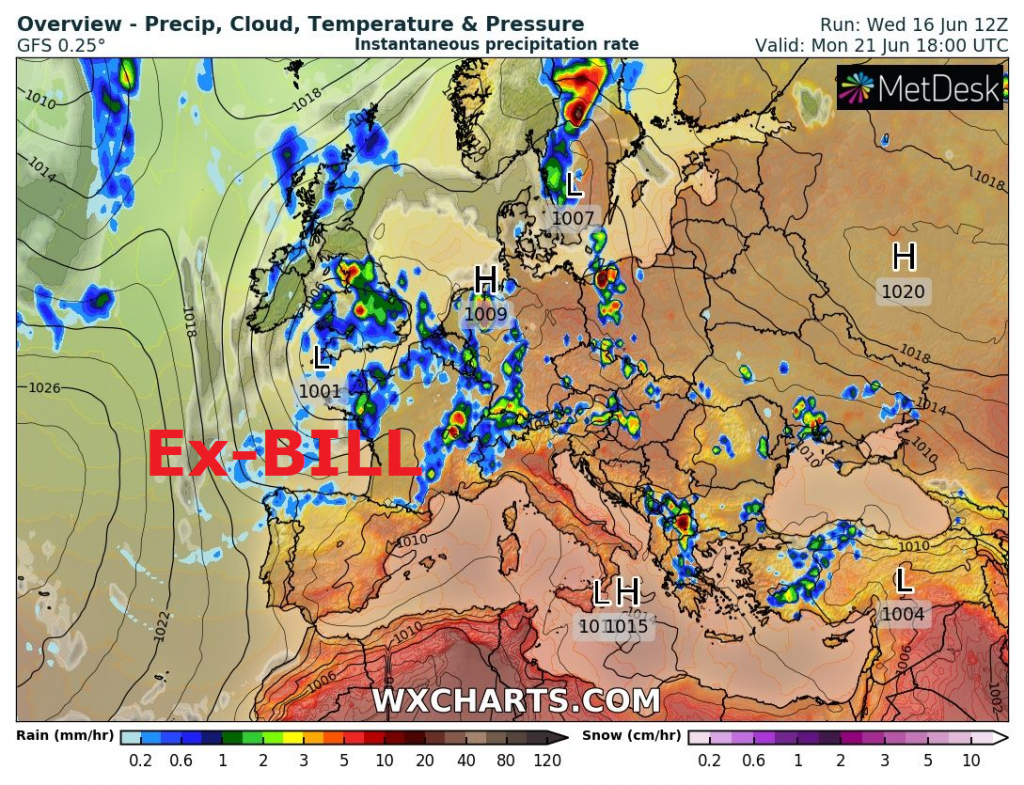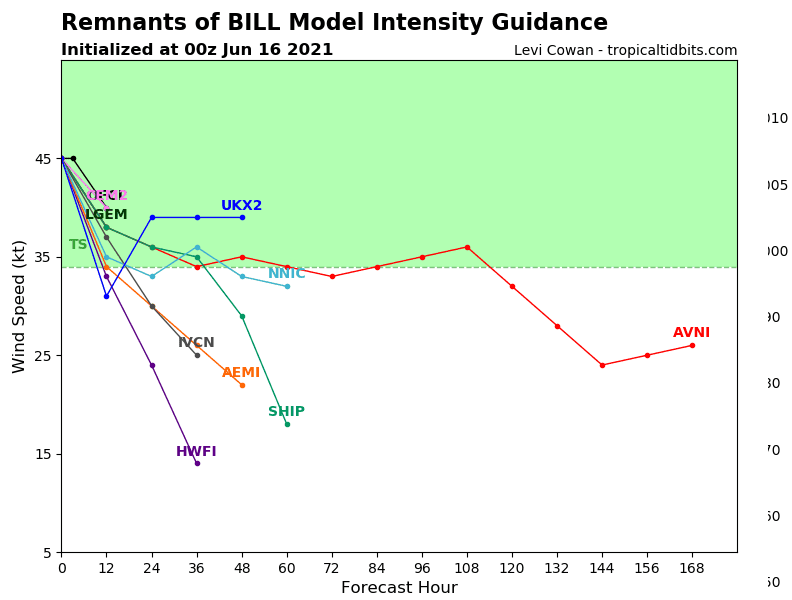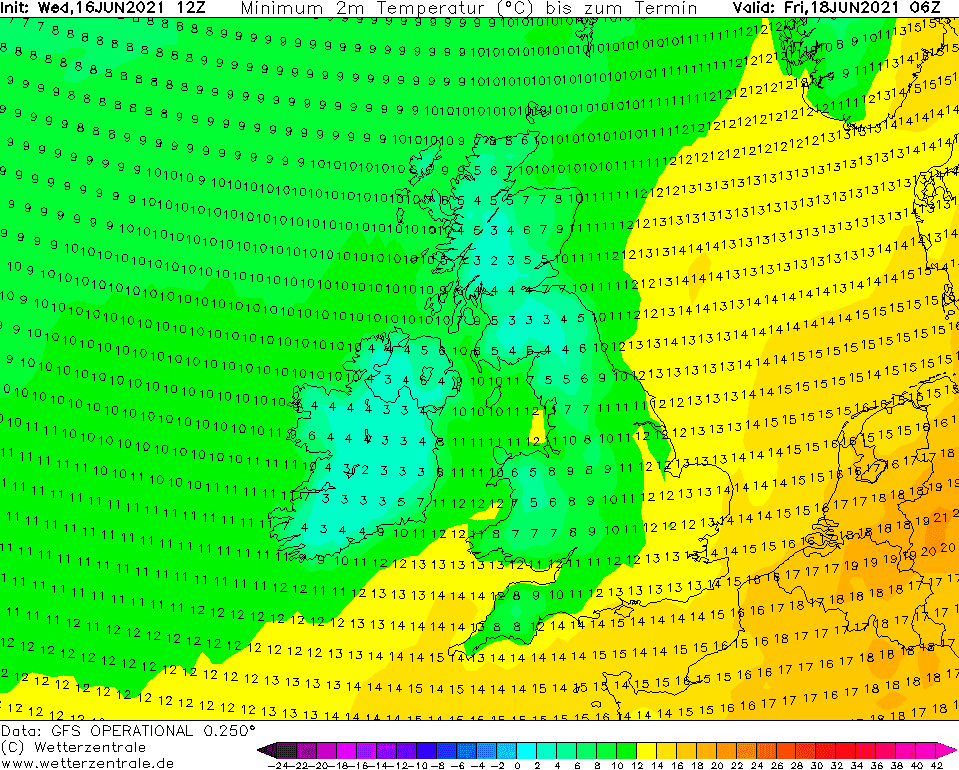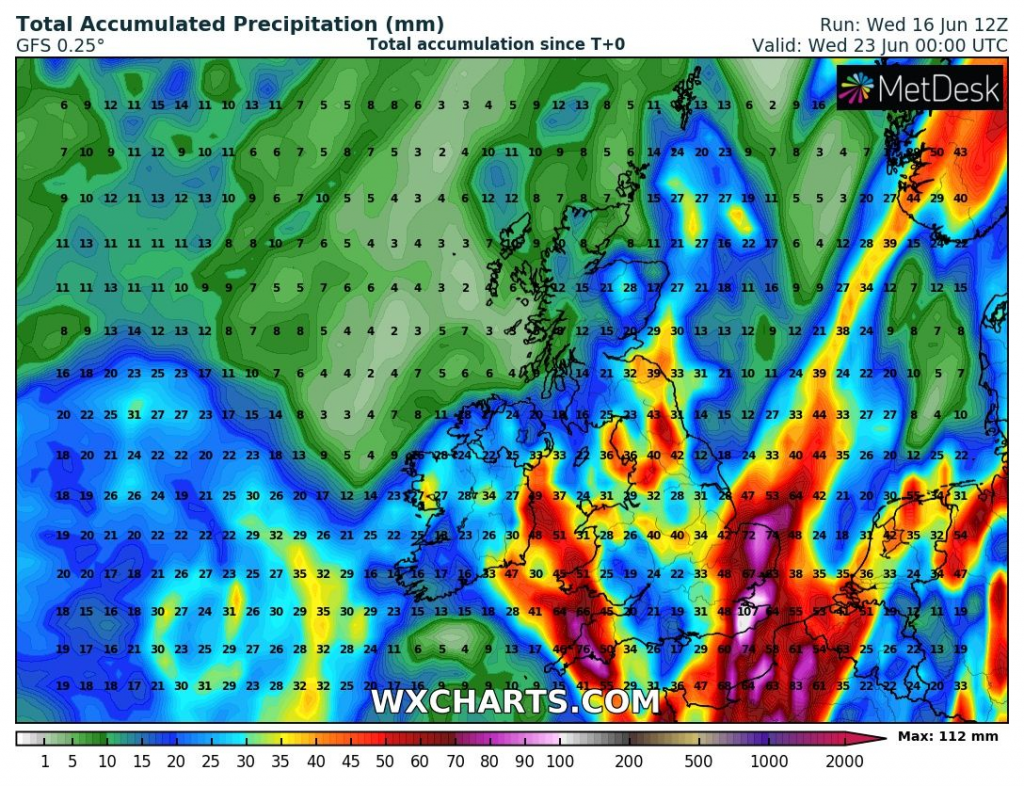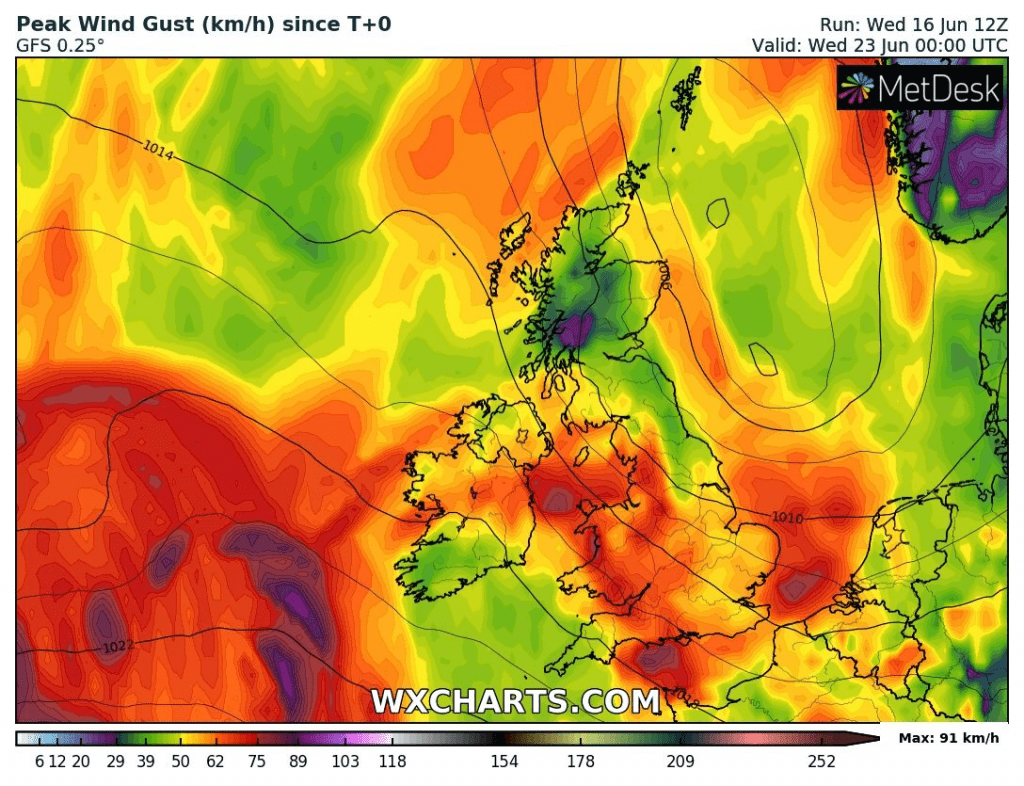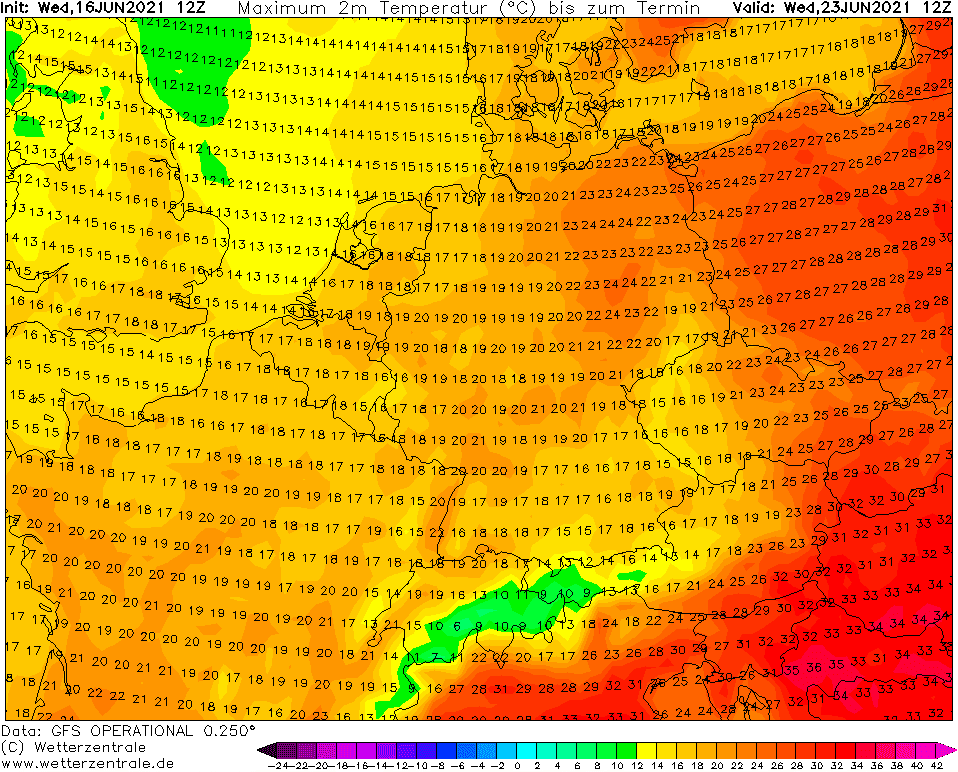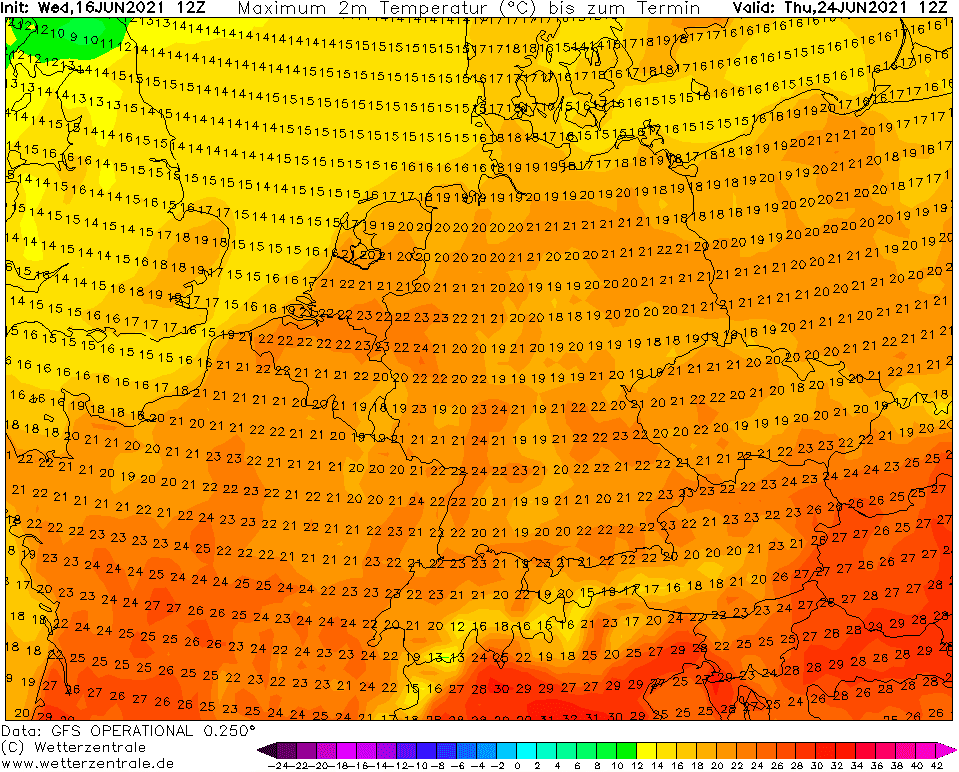 Sources: tropicaltidbits.com, wxcharts.com, wetterzentrale.de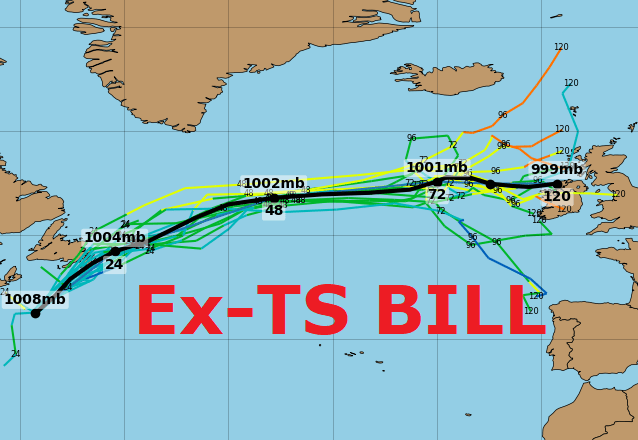 (Visited 40 times, 1 visits today)