Horokanai, Japan, with a historic 93 cm snowfall, heavy blizzards are bothering China and Siberia, too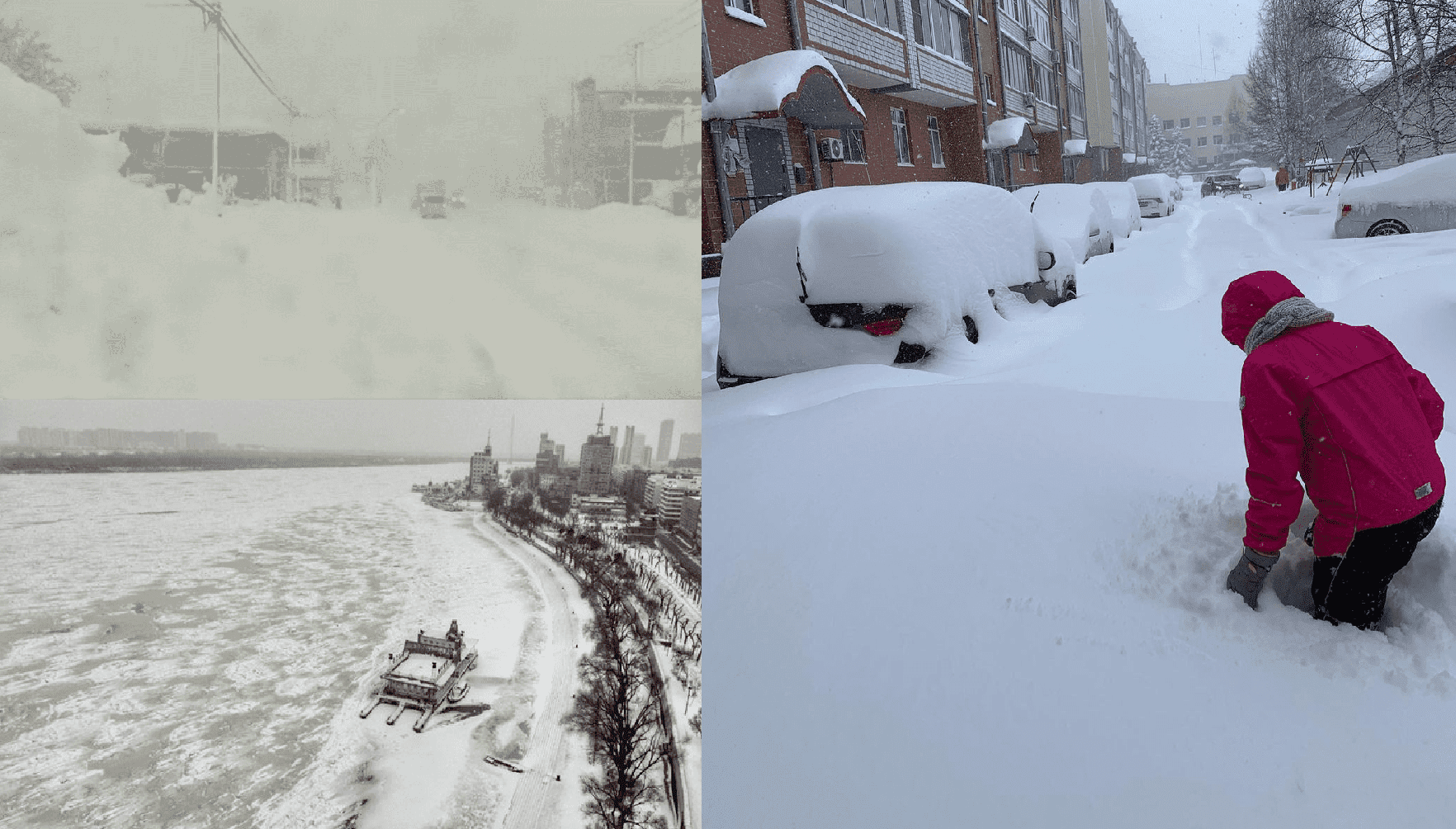 Winter in East Asia has started, similarly such as in Europe very prematurely and after the strongest blizzard in NE coast of China in 116 years /https://mkweather.com/northeastern-china-hit-the-strongest-blizzard-in-116-years-in-taiwan-and-japan-still-summer// are coming the next historic blizzards to Japan, NE China, and southeastern Siberia.
In Horokanai, Hokkaido, it has accumulated 93 cm snow until Friday, 26. November 2021, morning, what is the highest November snowfall in the region, ever.
According to Japanese climatologists, Japan should be prepared for very snowy Winter 2021/2022, especially in Hokkaido.
Amounts of extreme snowfall is bringing the so-called "sea effect" when extremely cold Siberian air collides with sea humidity with a result of anomalous blizzards along the coast.
Not only Japan, but too provinces in NE China (mainly Heilongjiang) are currently fighting with extreme snowfall, but the situation is a little better than during the last blizzard (link above).
Southern Siberia – mainly Birobodzhan region, however, reports 53 cm snow cover, which is for dry Siberia extremely high value.
According to Winter 2021/2022 forecasts for Asia, Siberia, and northern parts of East Asia will receive this winter extreme amounts of snowfall, regionally 2-4-times higher than usual /https://mkweather.com/winter-2021-2022-forecast-for-asia-early-extreme-arctic-and-siberian-blasts-and-blizzards-late-dry-and-warm-conditions/; https://mkweather.com/russian-meteorologists-expect-extreme-winter-around-december-january-2021-22/; https://mkweather.com/winter-2021-2022-forecast-for-northern-hemisphere//.
Extreme blizzards across Asia and increasing Eurasian snow cover area in the last decades mainly in autumn and early winter are a result of warming Arctic and escaping of moisture from "melting" Arctic seas, with a result of historic snow cover events in Siberia, Central and East Asia.