Finland hit the coldest November temperatures since legendary 2010 and will be even worse /Kevo -32,2°C (FI), Karasjok, -31,0°C (NO)/! -38°C around 28.-29. November and -40°C around 7. December is possible!
MK
November 25, 2021
3 min read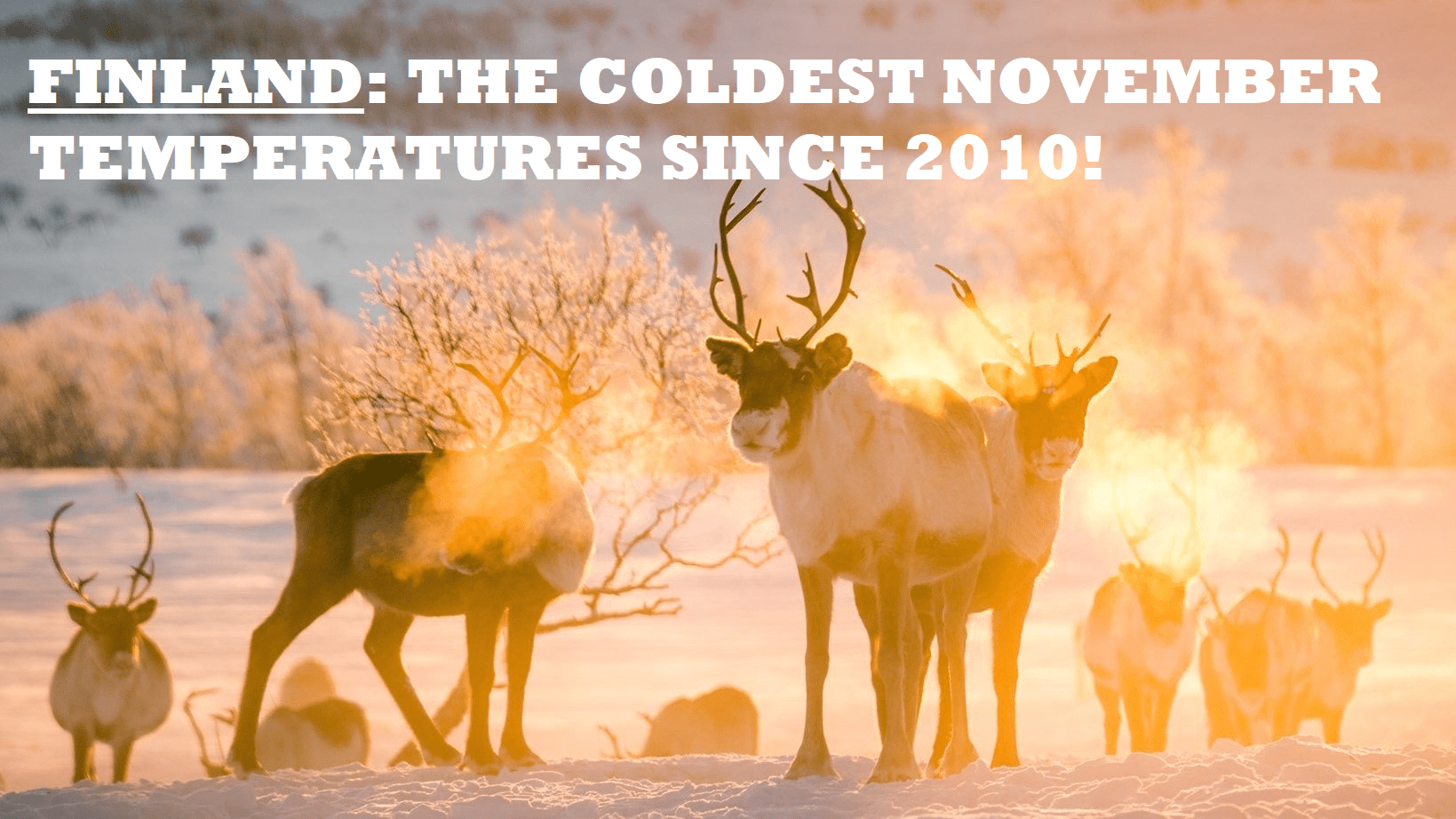 Already on Tuesday, 23. November 2021 was in Finland anomalously cold, in Kevo with -29,0°C /https://mkweather.com/finland-290c-although-gfs-saw-only-20c-according-to-this-logic-40c-in-scandinavia-is-in-the-next-period-possible// and extreme winter is still strengthening!
Extreme Thursday´s temperature from Kevo, -32,2°C is the lowest November temperature in Finland since legendary AO-/NAO- the year 2010 when circulation was all year totally collapsed.
Currently, we are experiencing a drastic fall of the NAO index /https://mkweather.com/nao-index-falls-to-2-0-the-lowest-value-since-legendary-35c-frosts-in-europe-in-january-february-2021-or-206c-in-april-2021// and winter conditions should continue in parts of Europe maybe until New Year 2022 /https://mkweather.com/long-term-forecast-until-2-january-2022-extreme-arctic-winter-in-europe-until-new-year/; https://mkweather.com/extremely-cold-outlook-in-europe-arctic-air-masses-will-be-shifting-from-western-and-northern-to-eastern-and-southern-europe-gfs-ens-for-16-cities/; /.
Karasjok in Norway reported on Thursday, 25. November only -31,0°C, but temperatures in northern Norway, Sweden, and Finland will drop even lower!
Already on Sunday and Monday, 28.-29. November 2021, a decrease of temperatures up to -37/-38°C is possible, while around 7. December frosts up to -40°C aren´t fully excluded.
It should be recorded early frosts in the region, and many meteorological stations should report an event "never has been so cold so early".
The extreme winter period will be very probably linked with winter blizzards with dozens of centimeters, regionally meters of snow in Scandinavia, therefore stay prepared and informed.
Frosts like this should be life-threatening, such was mentioned in the first section of the article, therefore stay safe and watch current weather news, forecasts, warnings, and advisories.
Cold weather has a bad impact on the virological situation, heart attack rates, many kinds of cancer, or should cause hypothermia.
Blizzards should cause widespread problems on roads, highways, or railways and power outages, including metropolitan areas.
Mkweather will be furthermore watching the situation in Scandinavia and we will be bringing fresh news from the region, mainly about temperature records and updates of severe frosts forecasts.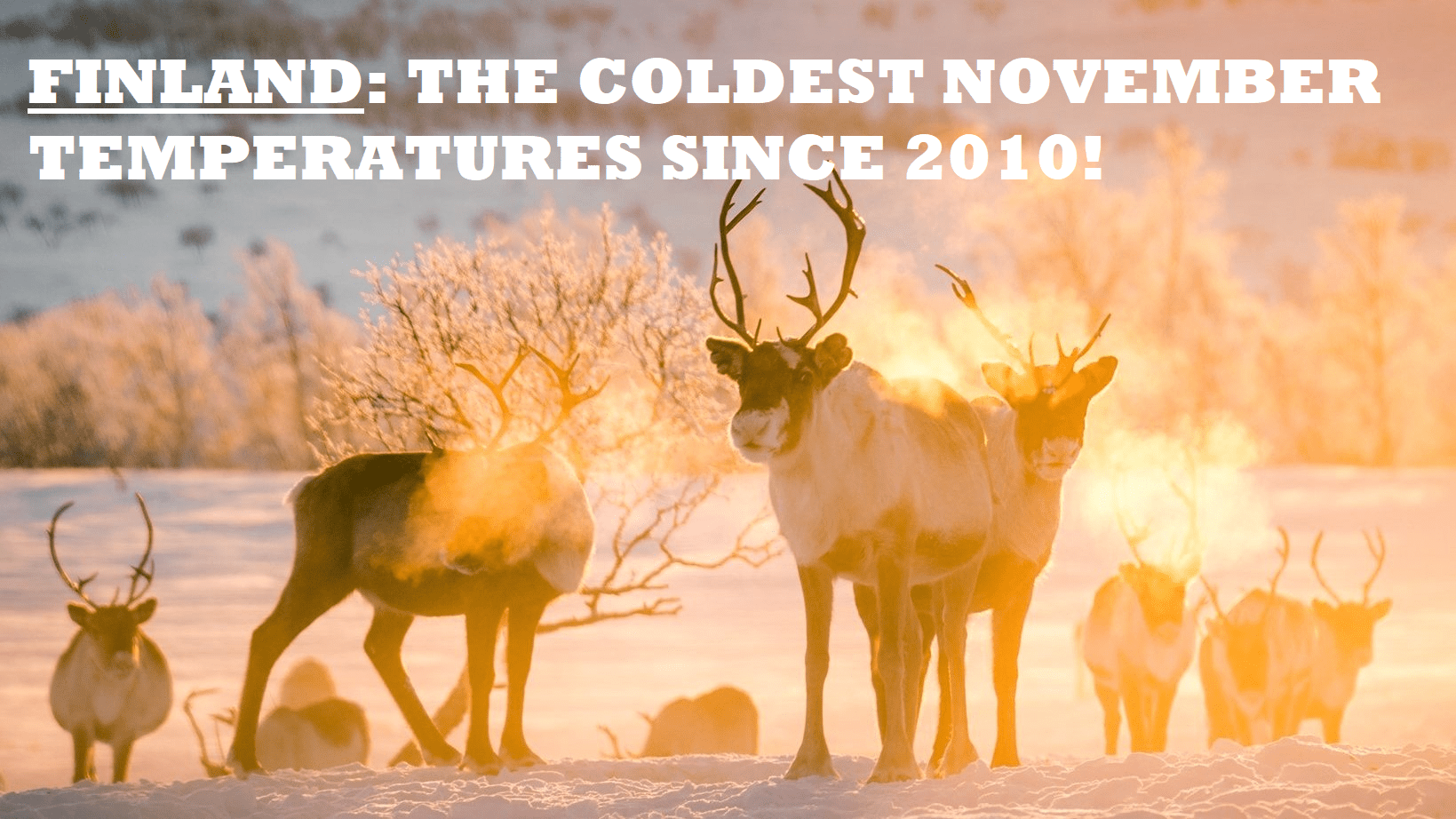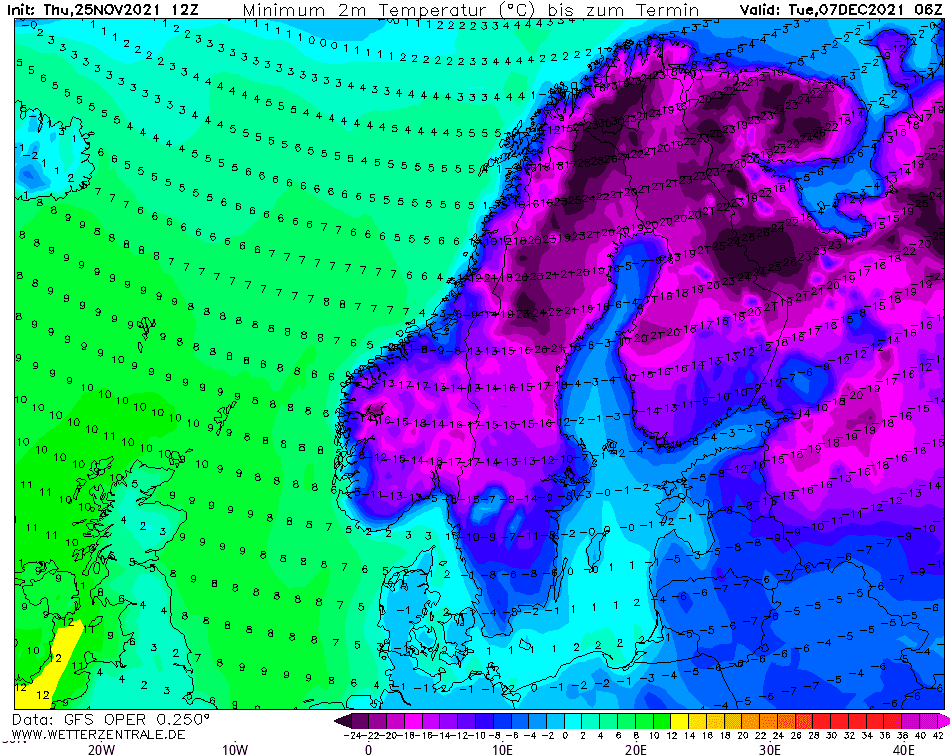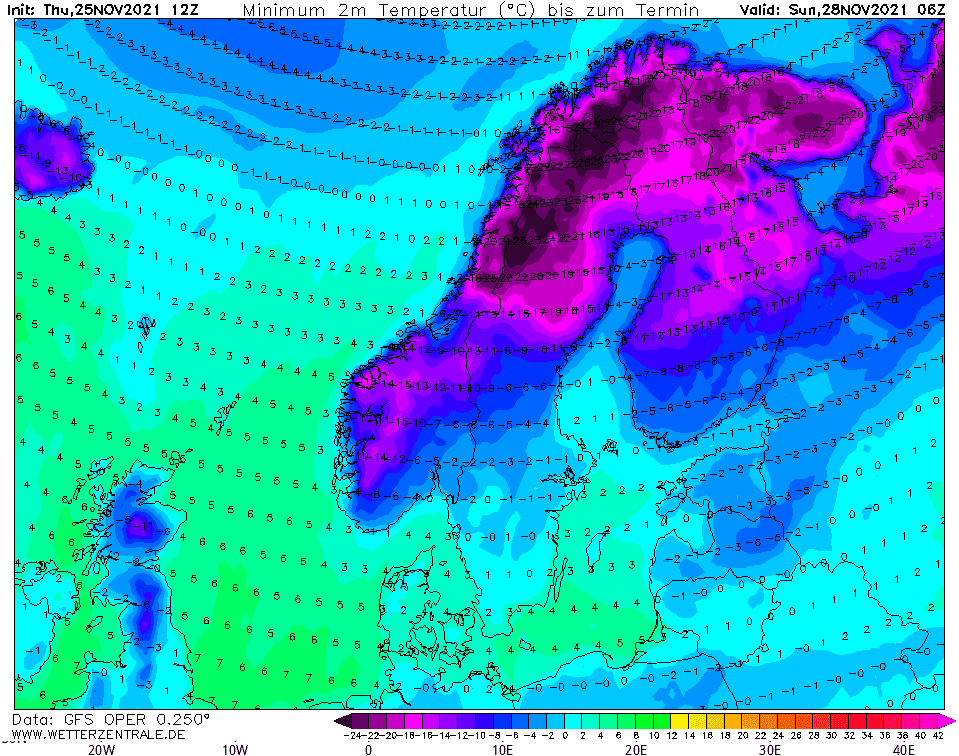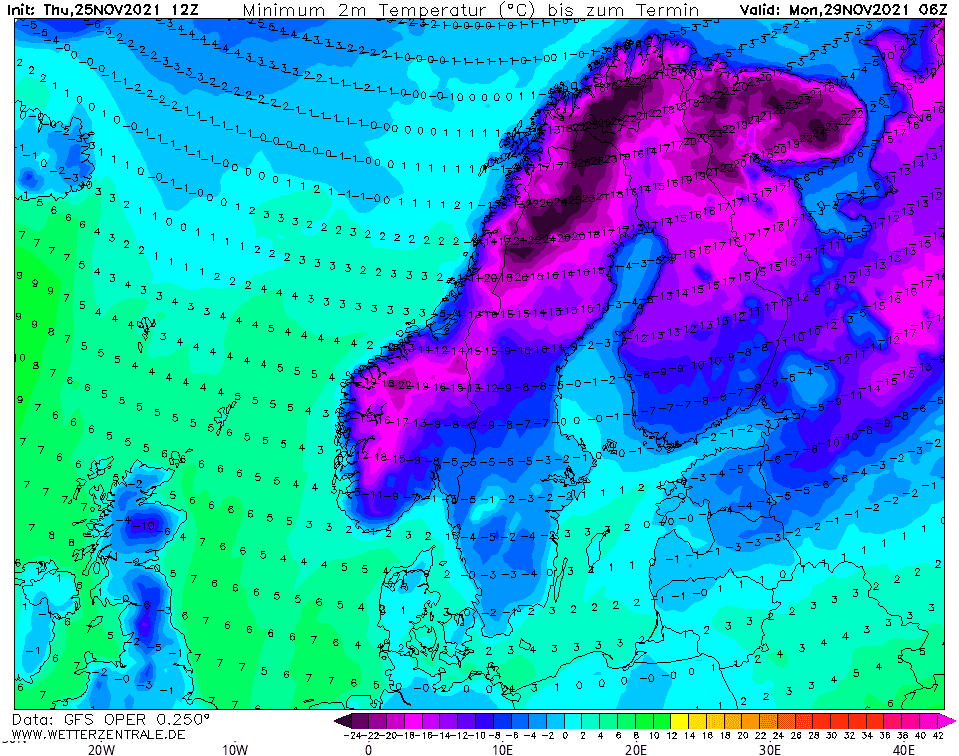 Source: wetterzentrale.de