While islands in East Asia were enjoying in the last 10 days untraditionally hot November weather, in China hit a historic blizzard!
In Nantou, Taiwan, +35,6°C was on 6. November measured, what was the hottest November day in history.
Ogaki, Japan, reported a little later summer +25,3°C, which is a new November temperature record for Japan! After extreme temperatures, historic rainfall has already come (see the last Tweets below).
The cold front, which was ending a heatwave was however anomalously strong and in northeastern China brought the highest snow amounts since 1905.
In the capital Shenyang, in Liaoning province, average snowfall reached 51cm (20 inches), with a result of widespread power outages and a big concern before lack of warm supplies.
In Tongliao, Inner Mongolia, fell 59 cm / 23.2 inches of snow, with a result 1 dead and over 5600 affected people near the strongest blizzard since records have begun, in 1951.
Large parts of densely populated regions, including coastal areas had valid red warnings before a blizzard around 8. November 2021.
The blizzard was lasting around 2 days and the result can see in the pictures and videos in the Tweets below.
Meanwhile, southern parts of Asia, from the Arabian Peninsula to Indonesia were fighting with severe floods /https://mkweather.com/deadly-floods-and-cyclonic-activity-in-southern-asia-from-saudi-arabia-to-indonesia-sri-lanka-and-india-25-dead-indonesia-8-dead-210-mm-24-h-in-chennai-india//.
According to Winter 2021/2022 forecast for Asia /https://mkweather.com/winter-2021-2022-forecast-for-asia-early-extreme-arctic-and-siberian-blasts-and-blizzards-late-dry-and-warm-conditions//, the mainly eastern half of Siberia and neighboring China, Korea, and Japan should suffer in the next months with anomalous blizzards.
A reason for these blizzards we should find in the warming Arctic and escaping moisture from the Arctic seas southward, with a result of 2, or even 4-times higher snowfall, such as climate normals.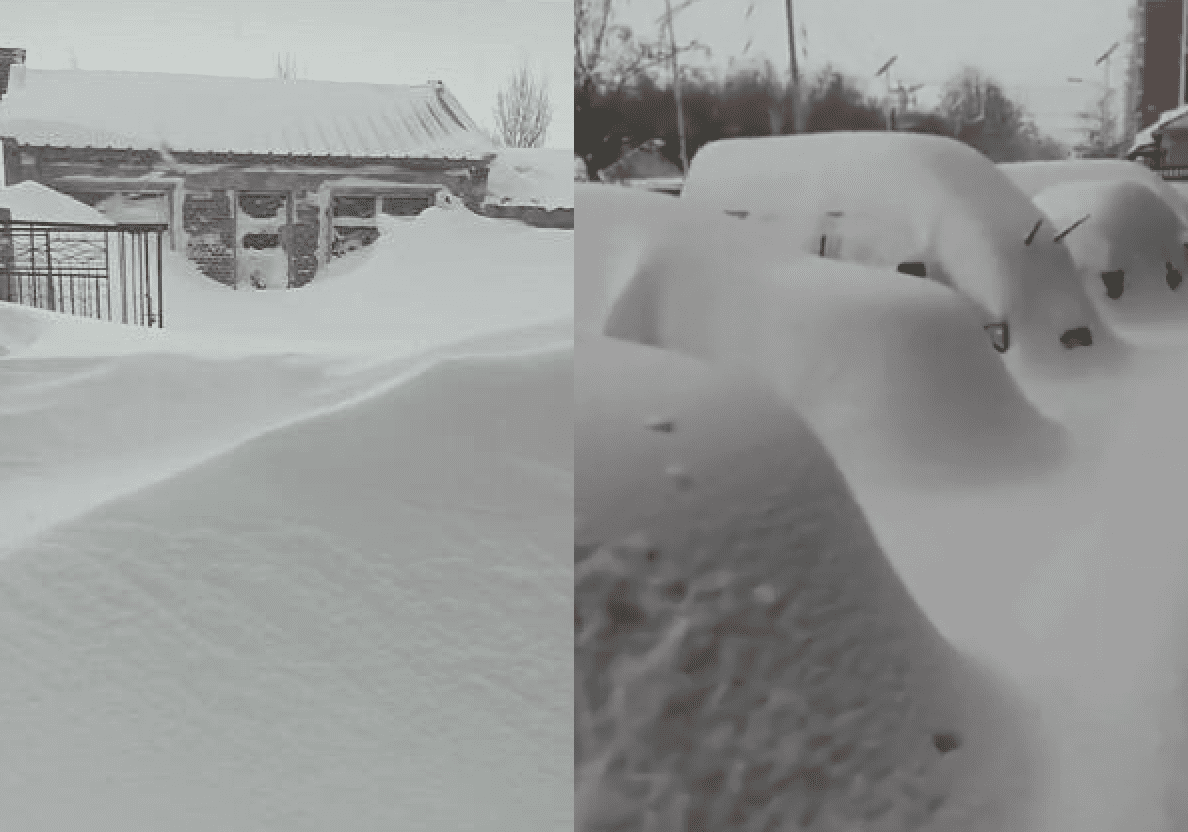 (Visited 246 times, 1 visits today)