Already in the last article, we have informed about possible powerful Hurricane Elsa, which hits not only the Caribbean but large parts of the USA, too /https://mkweather.com/a-major-hurricane-cat-3-in-the-usa-next-week-not-impossible-2021//.
There is still a possibility of strengthening a system into a Category 3 hurricane, the USA is forecasted to be hit around the middle of the next work week.
Currently, Elsa such as a hurricane Category 1 hit islands in the Antilles and it will be continuing above Haiti, Dominican Republic, and Cuba during the weekend.
Some projections of forecast models are very disturbing, with a direct hit of the hurricane along the west coast of Florida, the next projections are expecting, that the tropical system hits areas more westward in the eastern Gulf Coast.
After Florida, Alabama, or Mississippi, Elsa is forecasted to weakening above the US territory, with the possibility of floods in the Southeastern USA and Mid-Atlantic.
Currently, the forecasted storm track is located even into Washington D.C. or New York wider region, after Elsa change direction on the classic parabolic path. Above the Atlantic, the storm should regenerate later.
Along the center of the system in the USA, 5-20 inches (100 - 500 mm) of rainfall is forecasted to fall until the end of the next week and Wxcharts forecast tool see chances for wind gusts 165 km/h near Florida´s coast.
Hurricane season 2021 is, for now, stronger, than record Hurricane seasons 2005 and 2020 - it never have appeared 5 tropical storms so early during the year.
If you live in Florida, eastern Gulf Coast, Southeast of Mid-Atlantic, such as the Caribbean, we highly recommend you to watch current NOAA warnings, advisories, Key messages, news, and forecasts - it appears that the first hurricane of the year 2021 should be unexpectedly strong and deadly.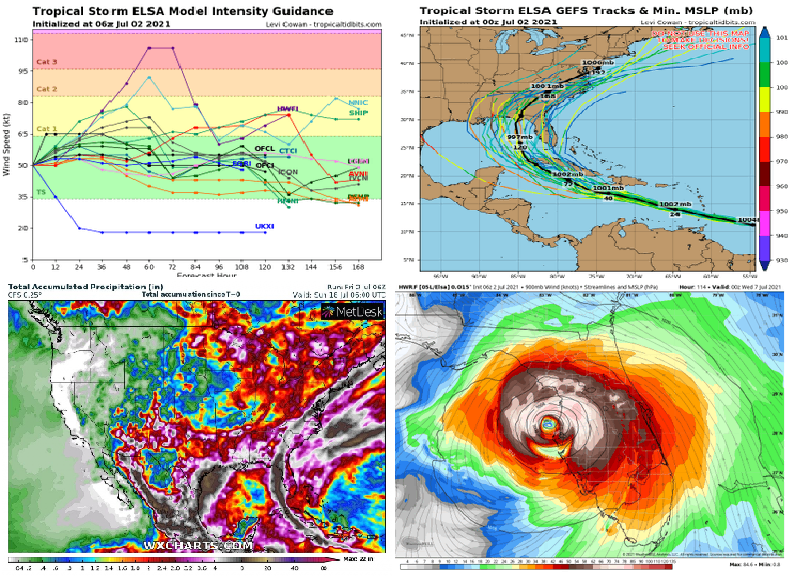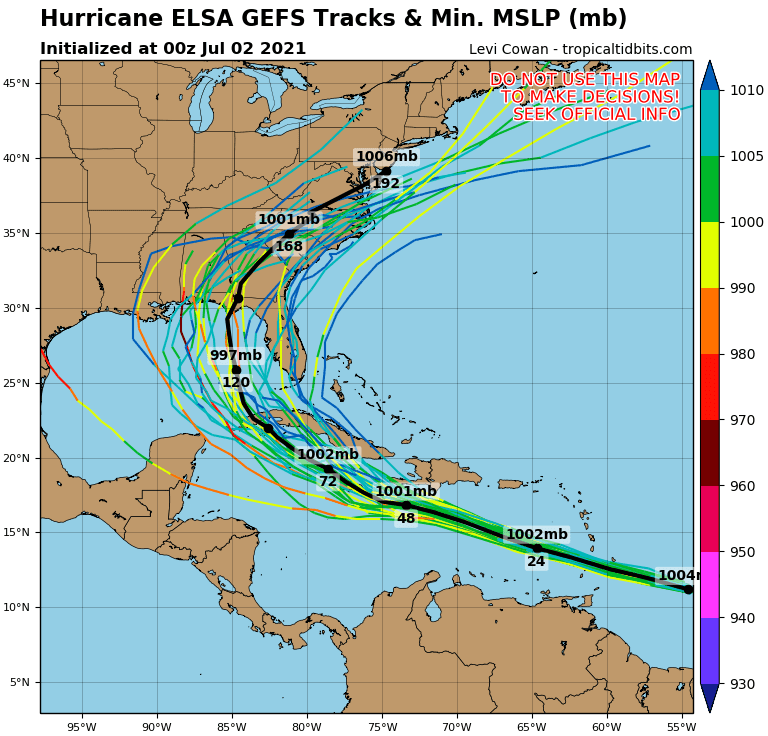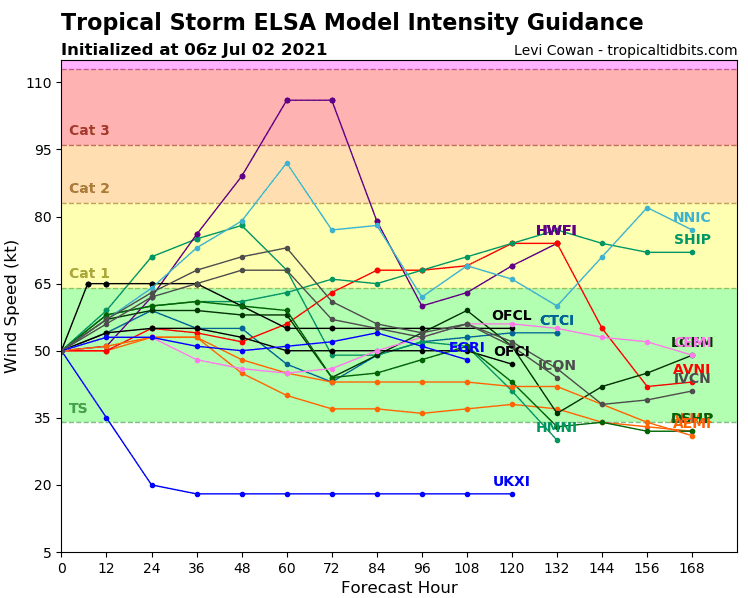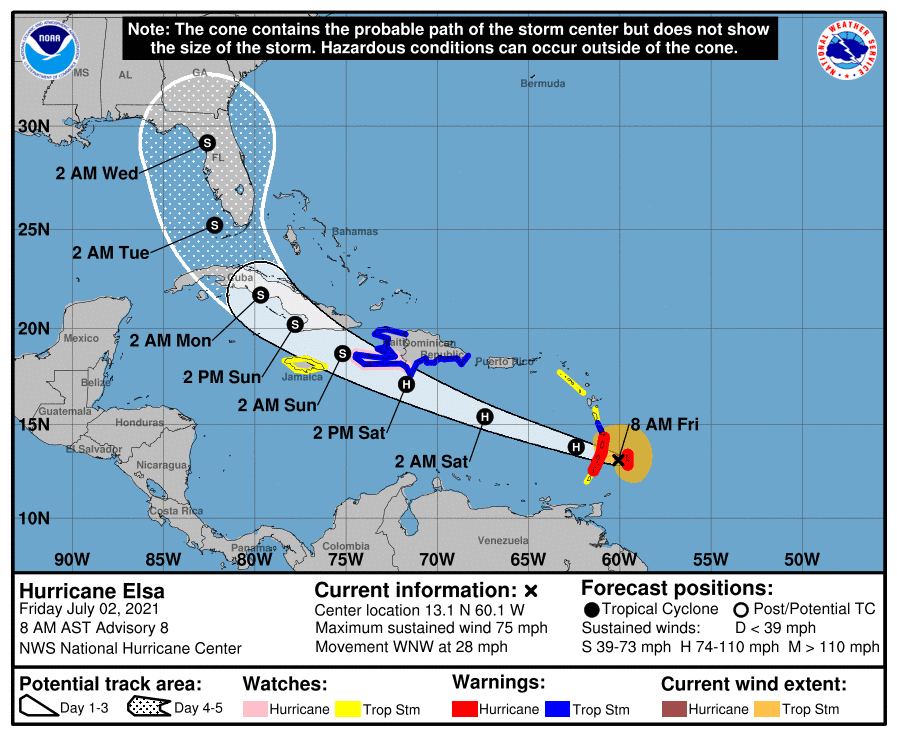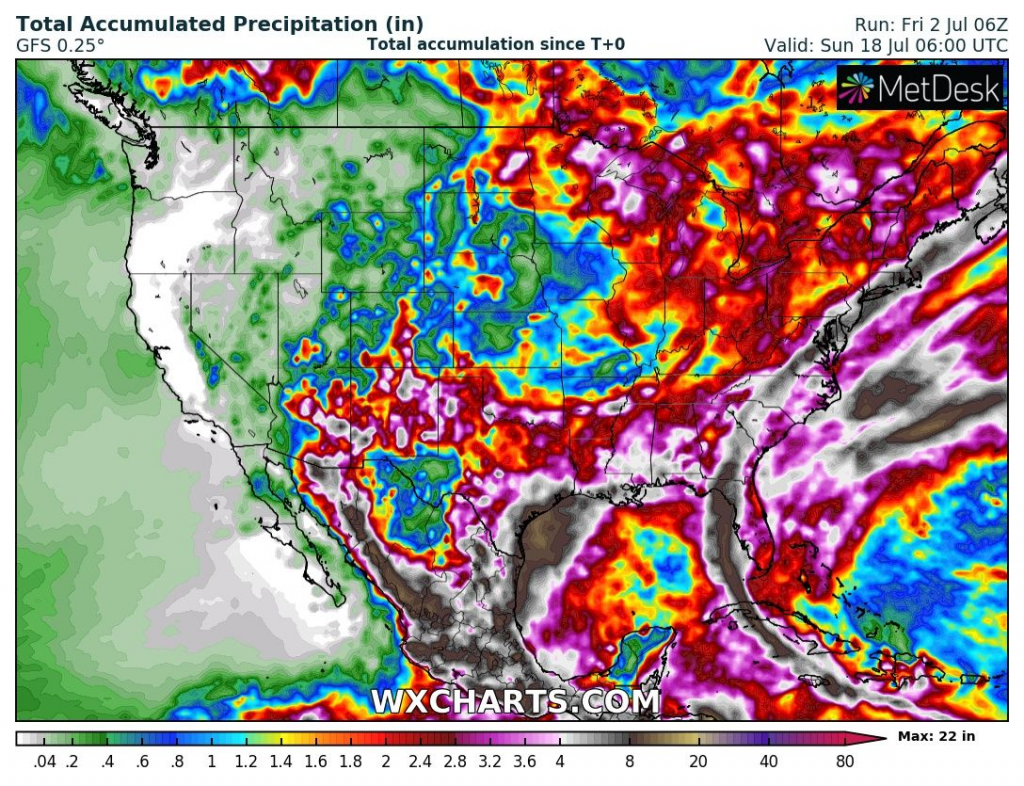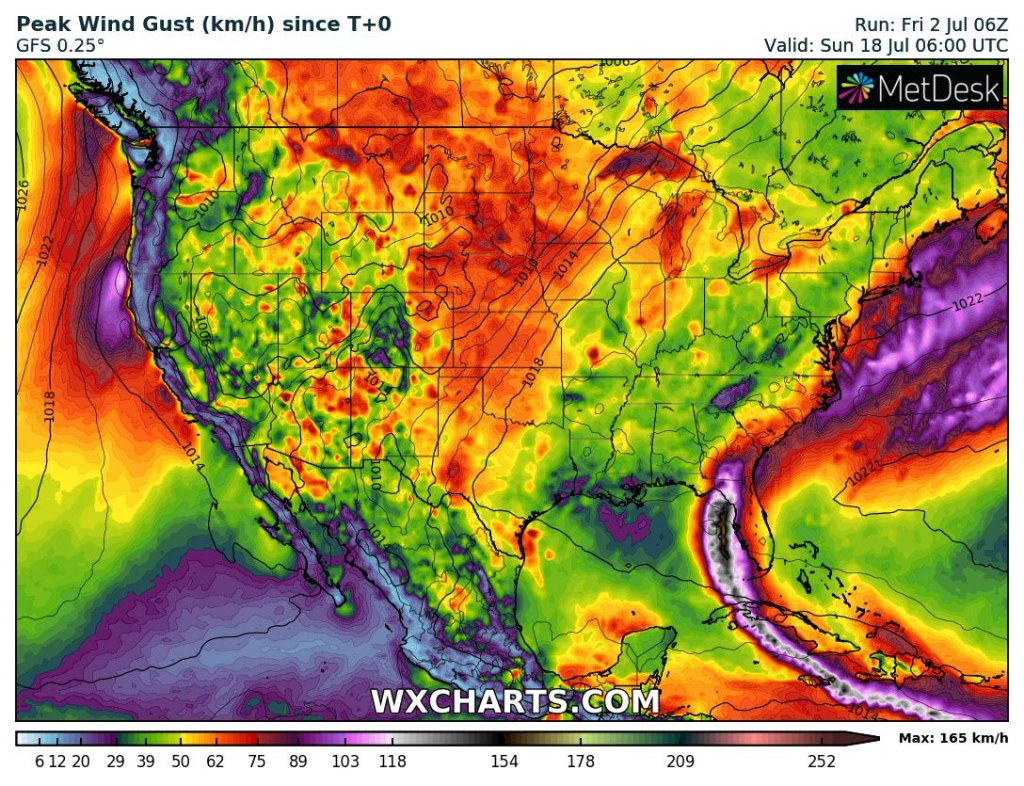 Sources: tropicaltidbits.com, wxcharts.com