"Hurricane from nothing": Nicholas hit Texas and Louisiana, including Houston and New Orleans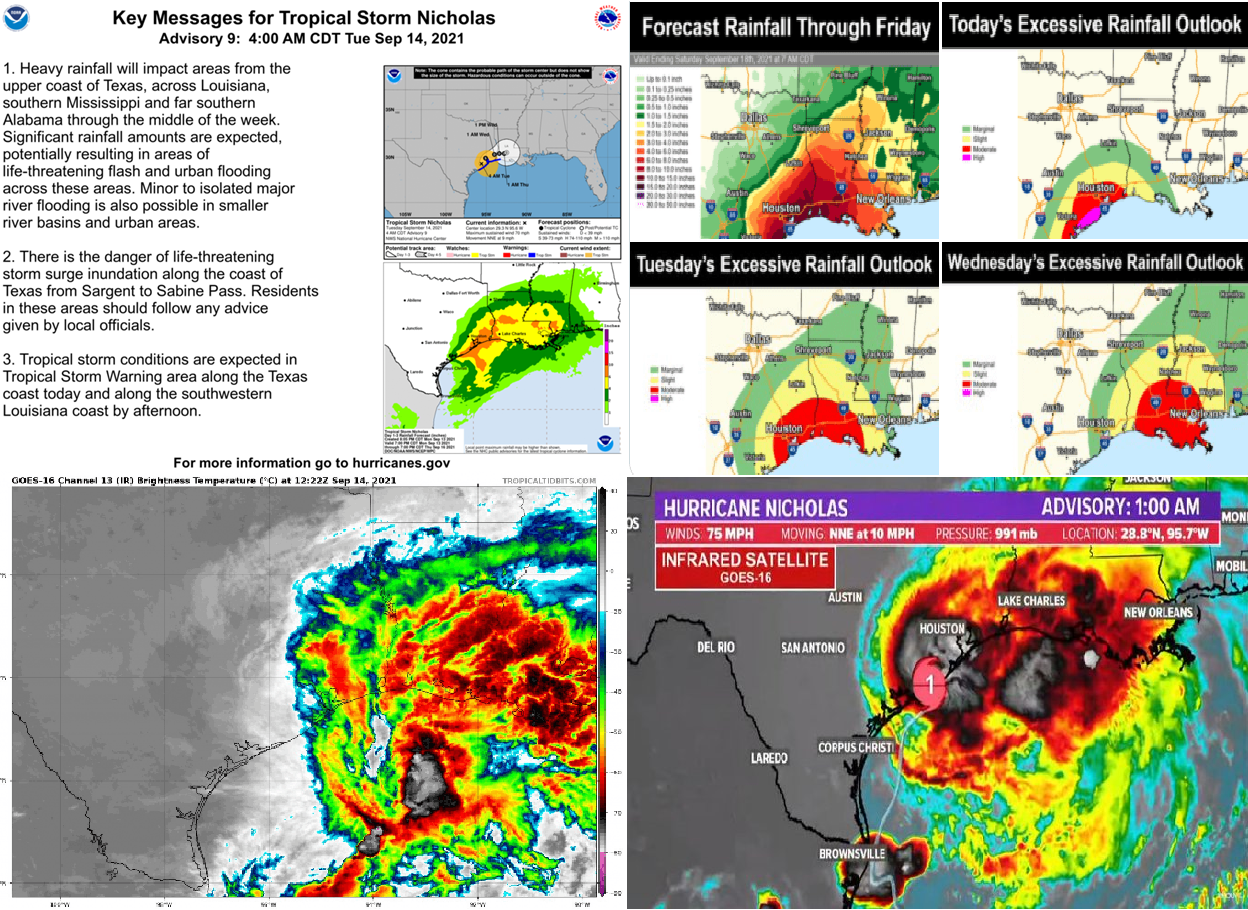 In the last days, above the coast of the western Gulf Coast, Hurricane Nicholas, Category 1, consolidated quickly and already hit Texas and Louisiana, where should bring regional floods after a strengthening of winds and the first rainfall.
The event is forecasted to bring heavy rainfall in Texas and Louisiana until Friday, 17. September 2021, but already Tuesday was in Texas critical.
The tropical system hit/hits region including metropolitan areas of Houston or New Orleans, preparations, therefore, shouldn´t be underrated.
The system appeared on 9. September near Central America in the western Caribbean Sea such as a tropical wave, then it was mowing near Yucatan Peninsula toward the Bay of Campeche. In Mexico brought showers and thunderstorms, which became organized only on Sunday, 12. September 2021 such a Tropical storm Nicholas.
Station in Matagorda Bay, Texas, reported on Tuesday, 14. September sustained winds of 76 mph / 122 km/h, reaching a status of Category 1 hurricane.
In Sargent Beach, Texas, around 5:30 on Tuesday, maximum sustained winds reached 75 mph / 120 km/h and system is already making landfall.
The minimum pressure of 988 hPa was reached.
Until Friday, local precipitation amounts up to 10 inches / 250 mm are forecasted, therefore stay prepared and safe.
Despite this hurricane activity, a weaker period of hurricane season is ongoing until 20. October 2021 /https://mkweather.com/weaker-hurricane-season-between-10-september-20-october-dry-mjo-phases-456-and-7// – major hurricanes should be during the next weeks very rare.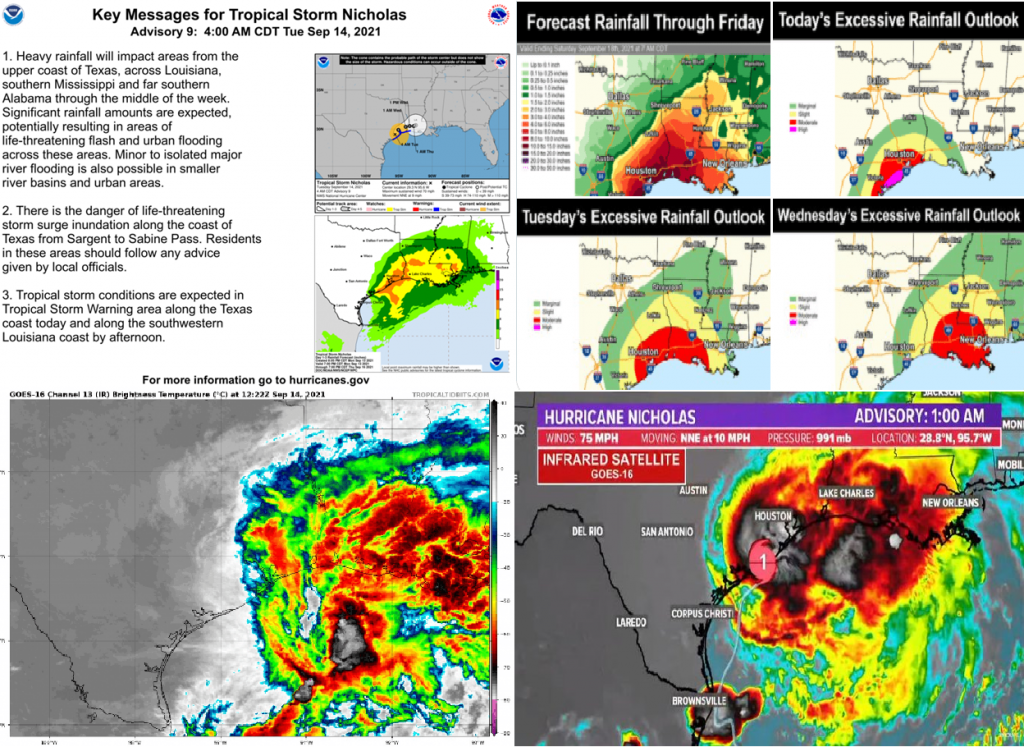 Sources: NOAA, tropicaltidbits.com, WTHR.com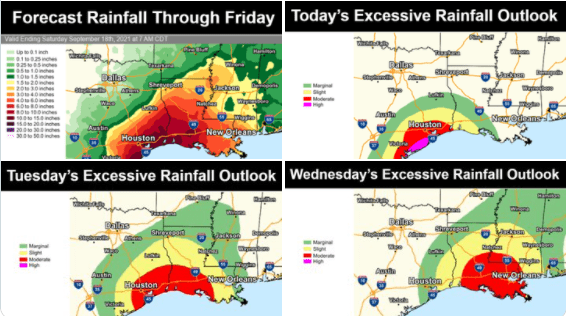 Source: NOAA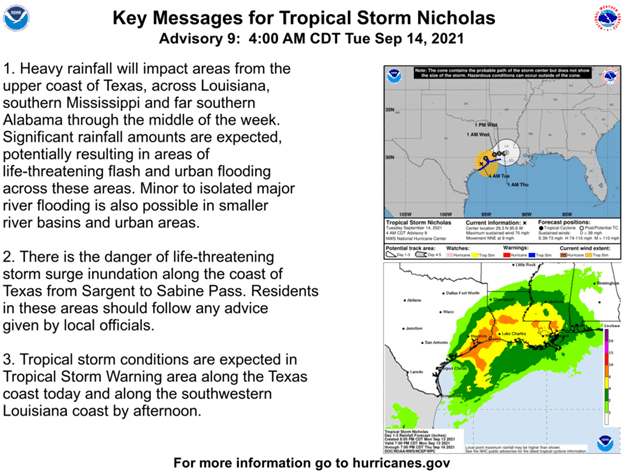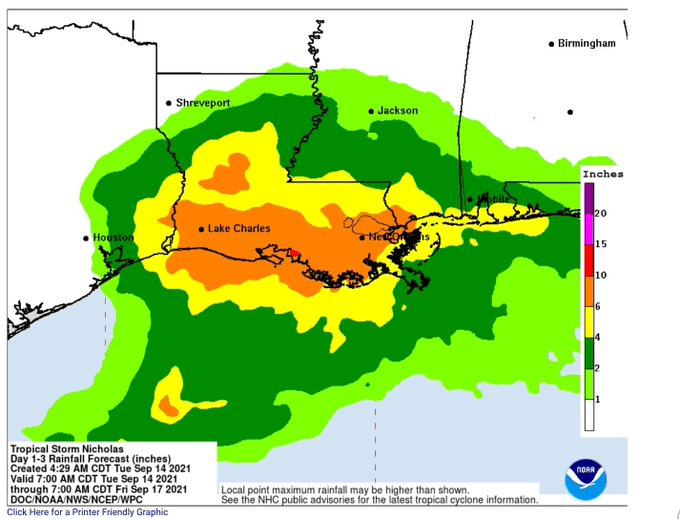 Source: NOAA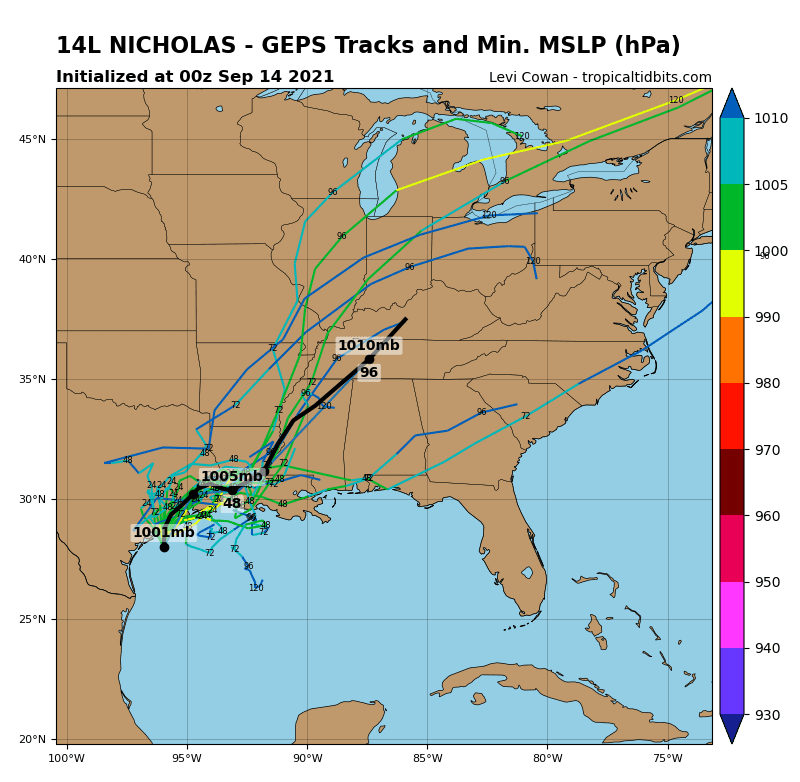 Source: tropicaltidbits.com