The last 7 September 2021 days brings summer days to European mid-latitudes: Iberia +34°C, France +30°C, Italy/Balkan +28°C, Central Europe/Benelux/England +26°C, Scandinavia +24°C, Eastern Europe +23°C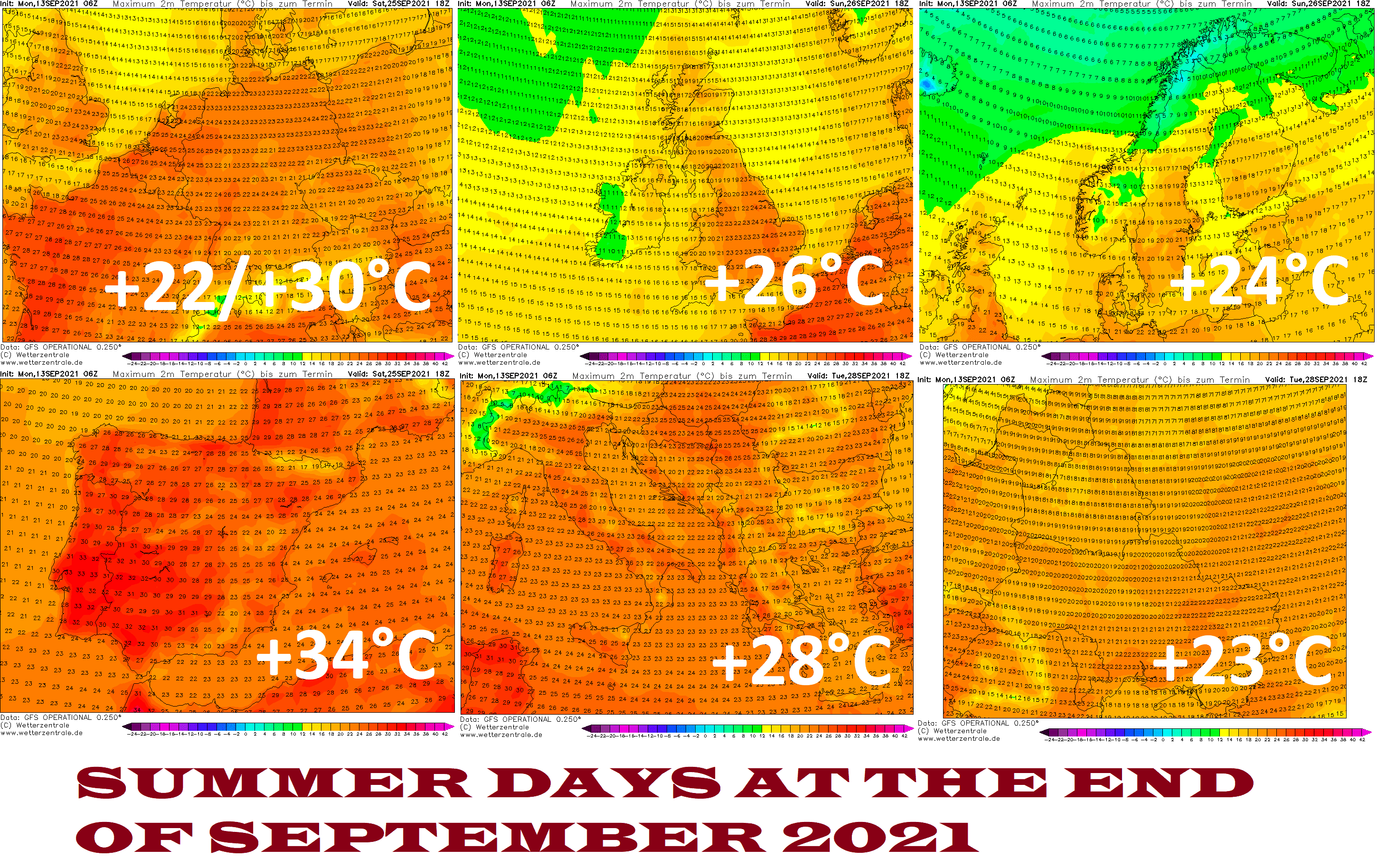 Already in the last articles, we wrote about 2 warm (hot) periods in Europe until the end of September 2021 /https://mkweather.com/the-last-2-periods-with-summer-days-25c-in-continental-and-tropical-days-30c-in-southern-europe-until-the-end-of-september-2021//.
The first period will persist in continental Europe until the end of a current workweek, but we should now concentrate on the second warm spell, or for someone heatwave, which arrives in continental parts of Europe between 23.-30. September 2021.
All after extreme cooldown, which should produce temperatures up to -8°C in Eastern Europe and up to -5°C in Central Europe around 20.-24. September 2021 /https://mkweather.com/severe-frosts-up-to-8c-hit-eastern-up-to-5c-central-europe-baltic-states-and-northeastern-balkan-between-21-24-september-2021//.
Summer weather will come from Iberia firstly above France, very warm should be in western parts already on 23. September, when Central Europe will sink into severe frosts, gradually, very warm air will shift above England, Benelux, Germany, and later East-Central Europe and southern Scandinavia, Balkan or Eastern Europe.
In Spain and Portugal, temperatures up to +34°C are possible (very similar it will be in southern Turkey), but Italy and Balkan will report only up to +28°C.
France should surprise with the last +30°C of the year 2021, but in England, Benelux, and Central Europe will be colder, only up to +26°C. Poland should be colder – without a summer day above +25°C and similarly, it should be in Eastern Europe, in Ukraine only up to +23°C.
Southern Scandinavia should surprise with +24°C and therefore, summer days probably won´t appear not only in Eastern but too in Northern Europe.
In many parts of the continent it will be good times for collecting the harvest, regional tourism, or going to the city, but be careful, because mornings should be already colder, with some ground frosts in basins and valleys.
A new 6-week forecast from ECMWF will be on Mwkeather updated soon and there will be available a raw forecast for almost all October 2021, therefore stay watch weather with us.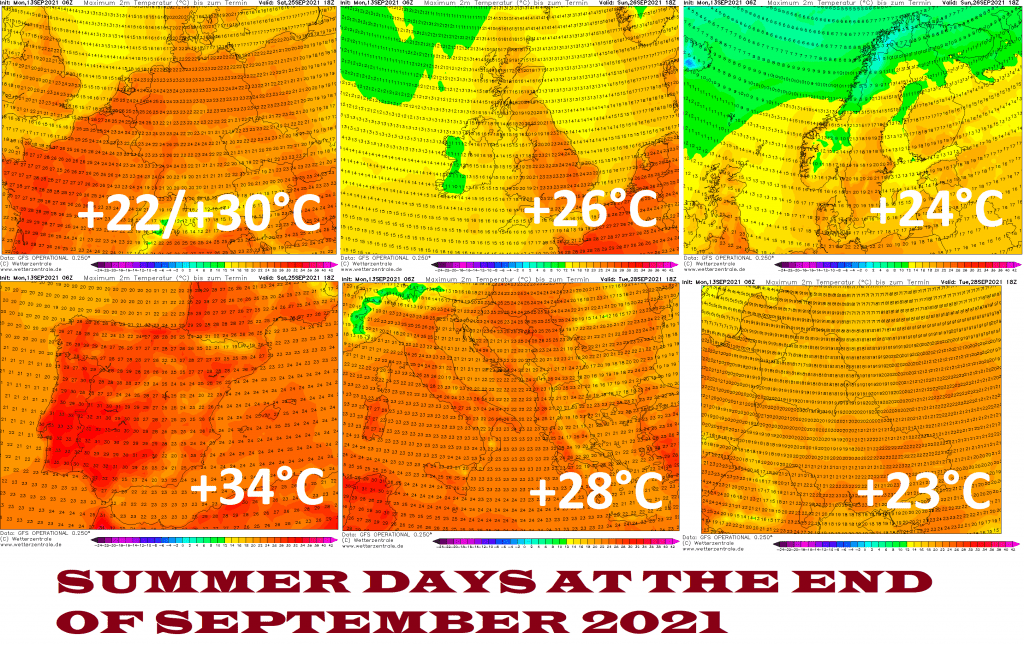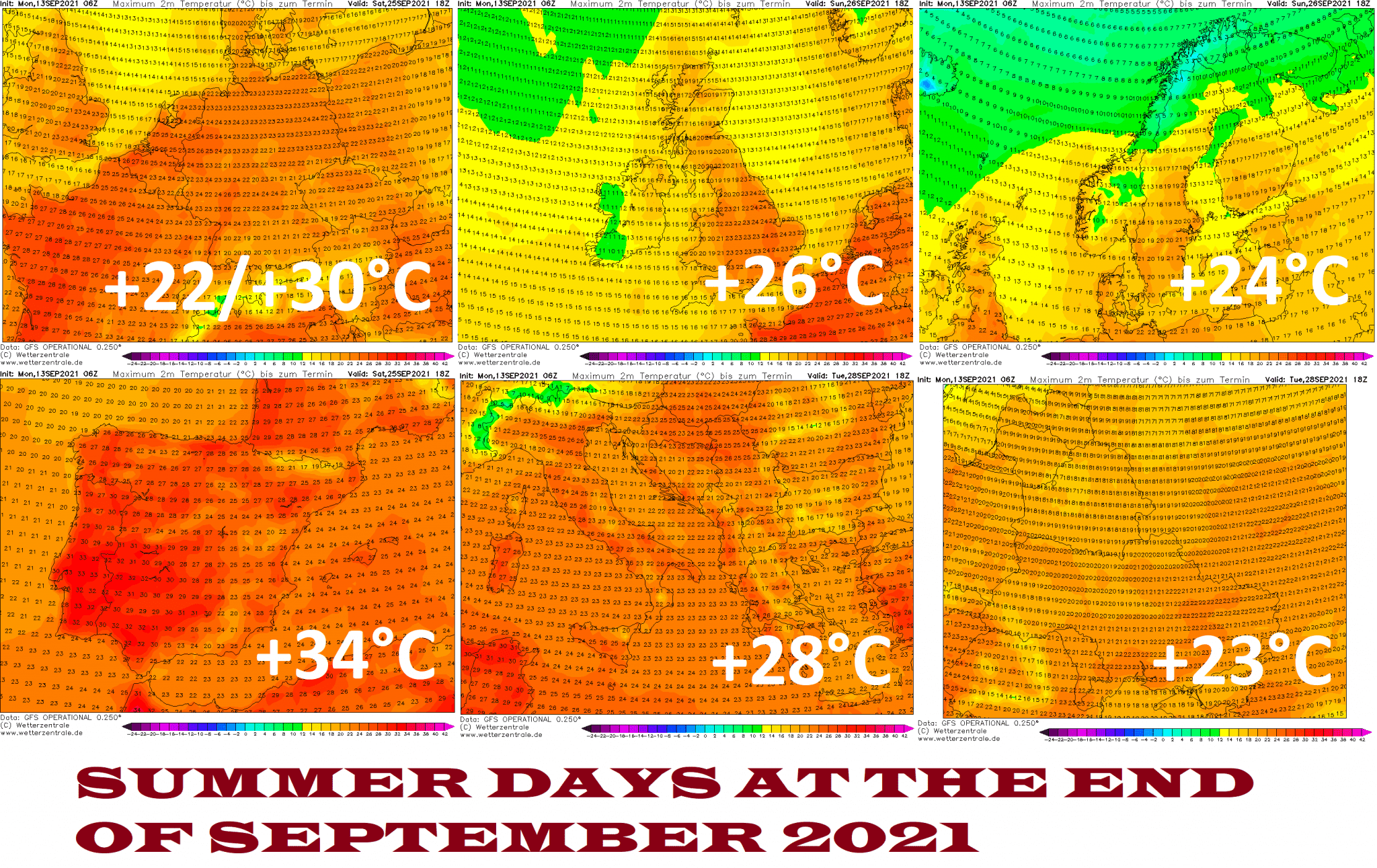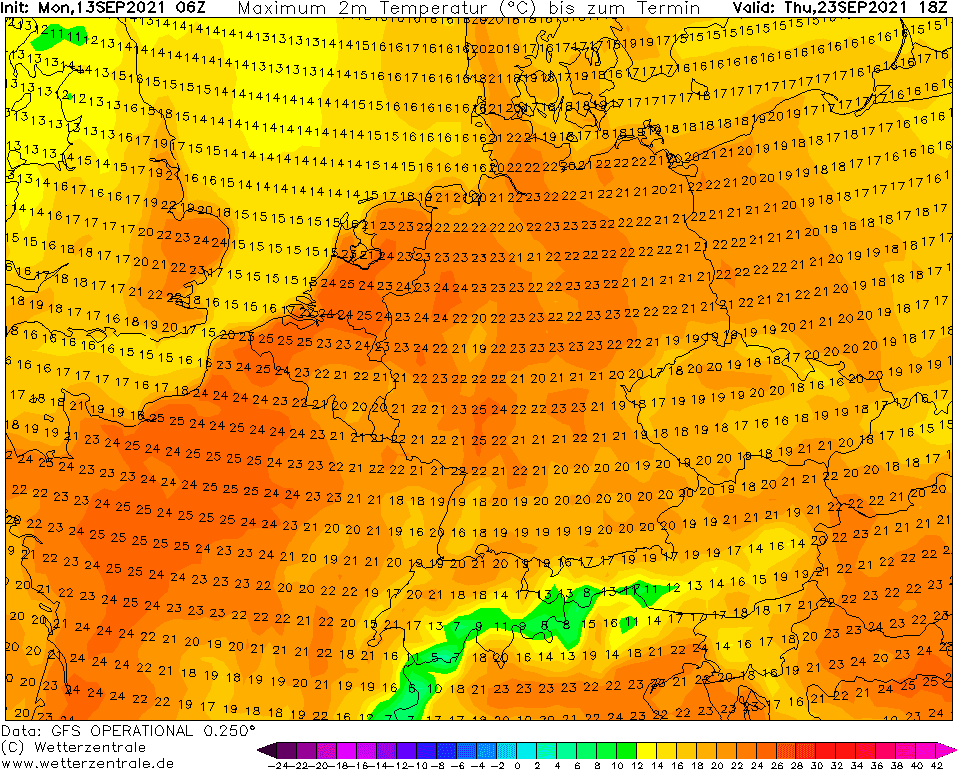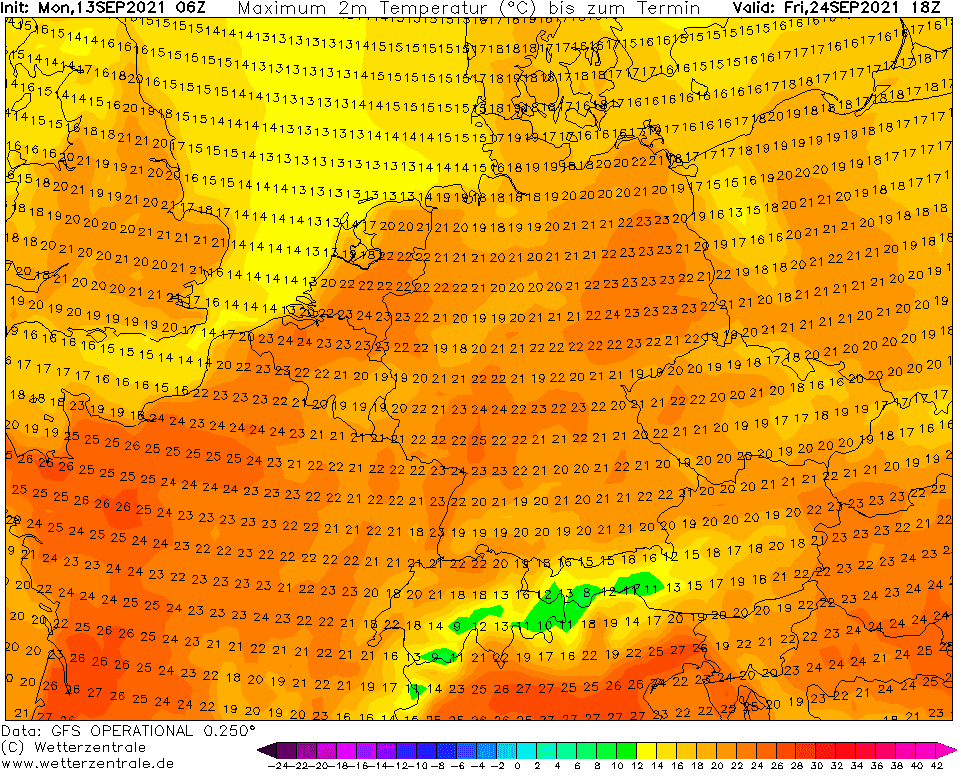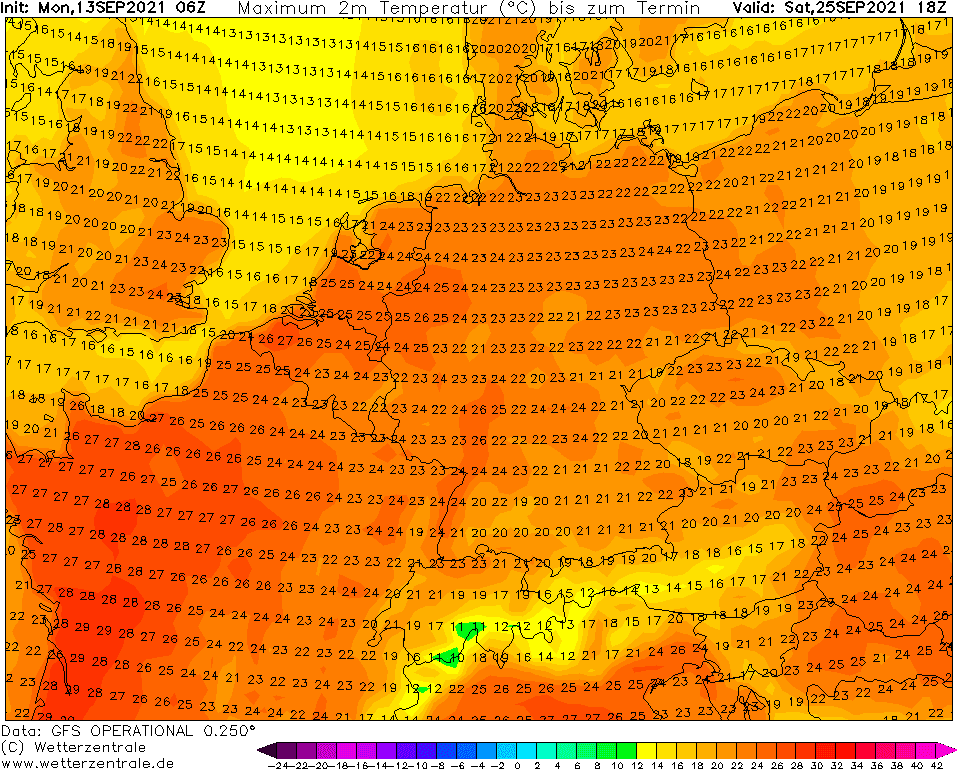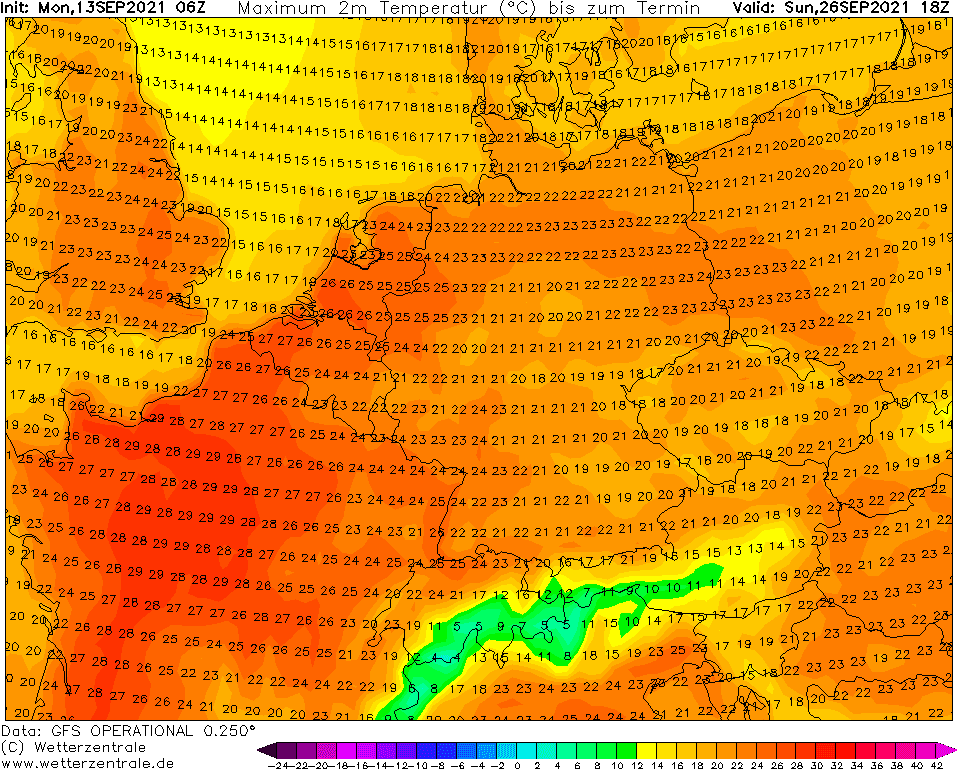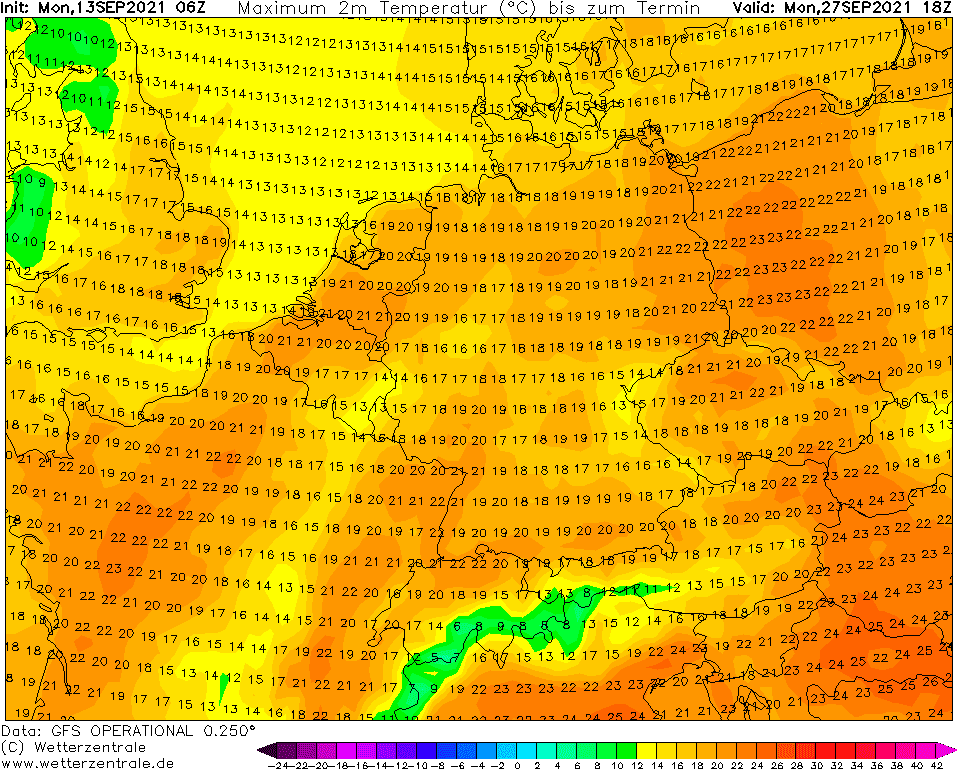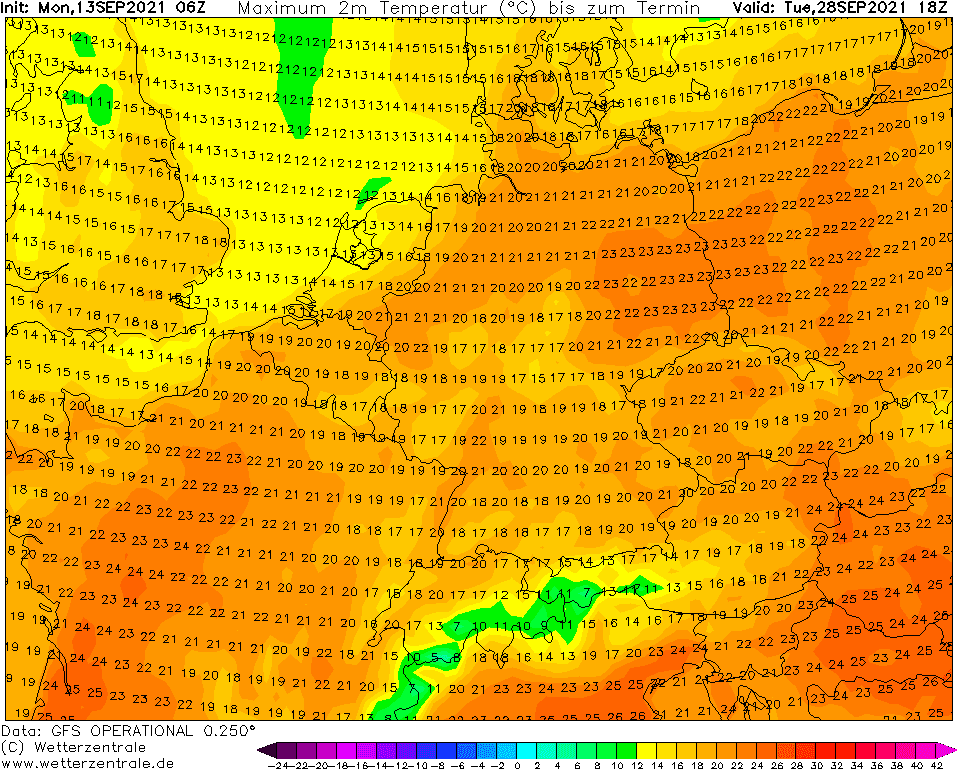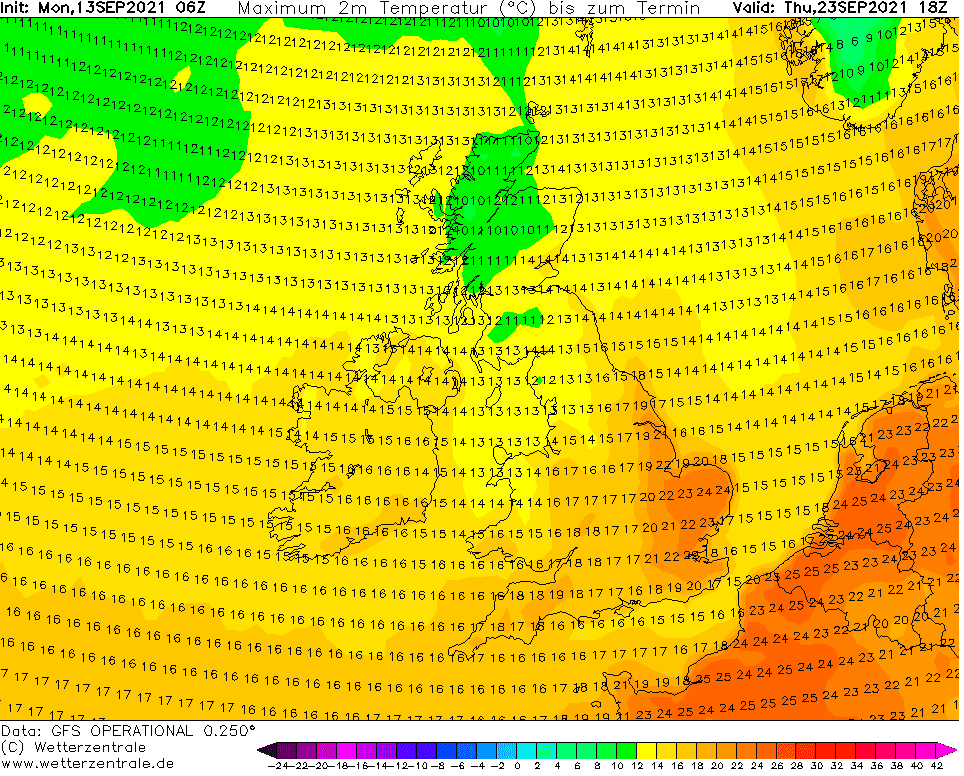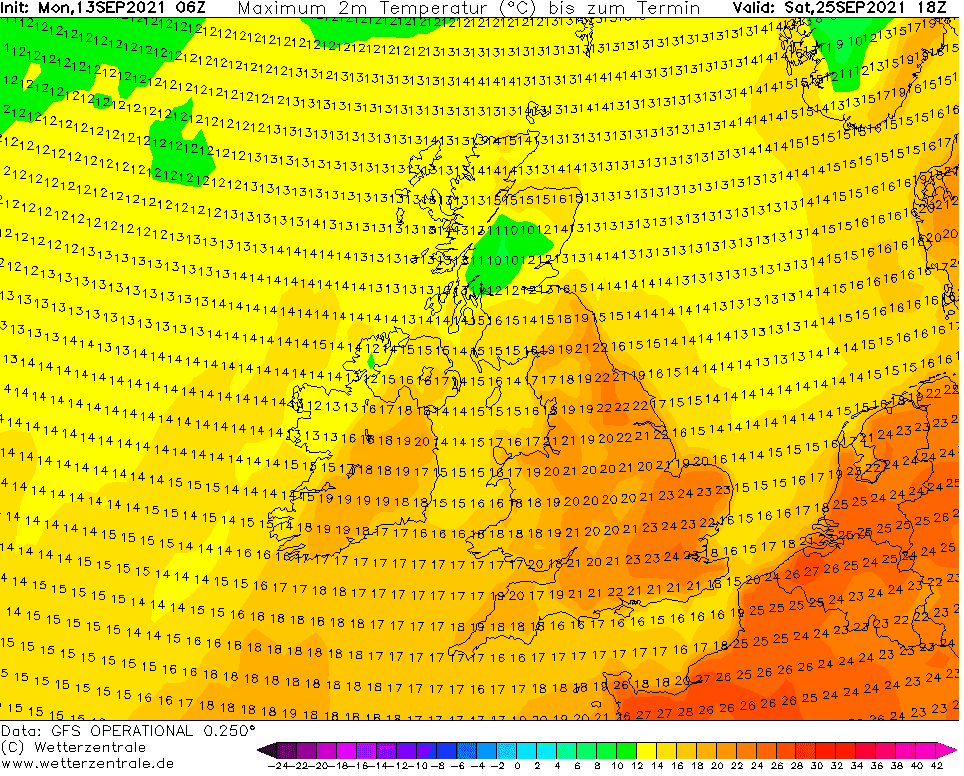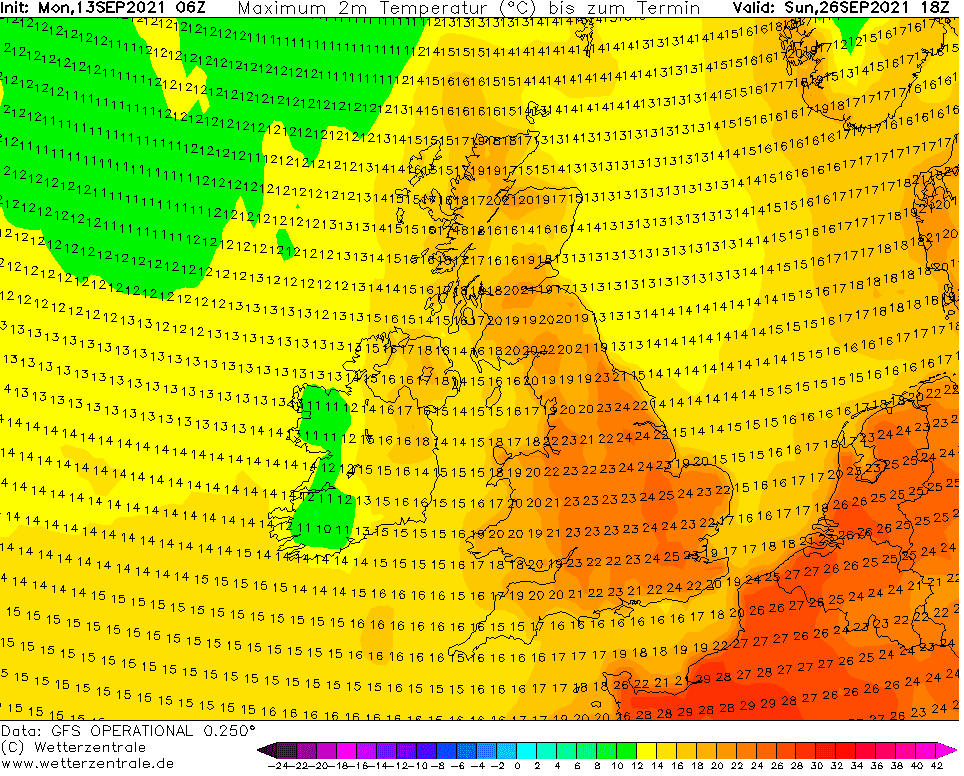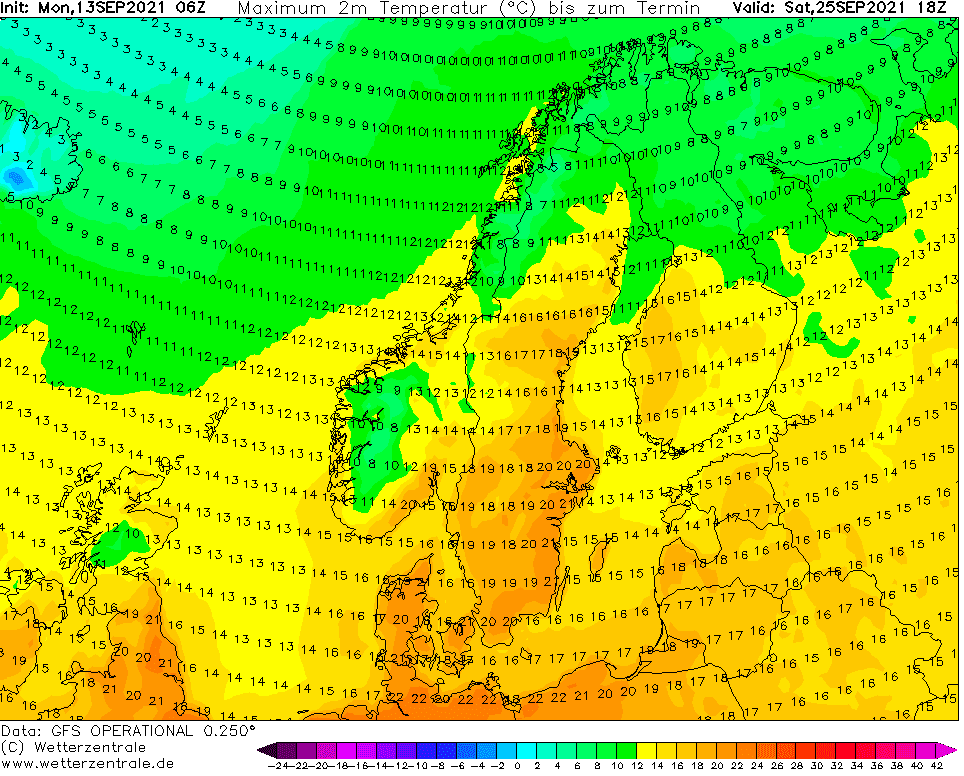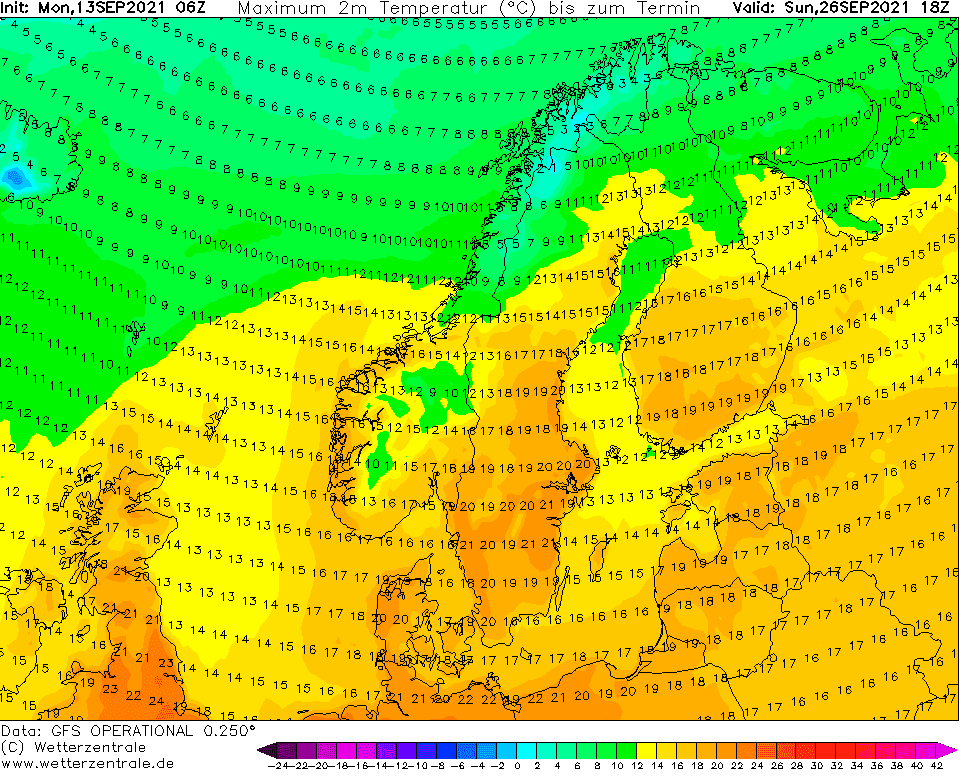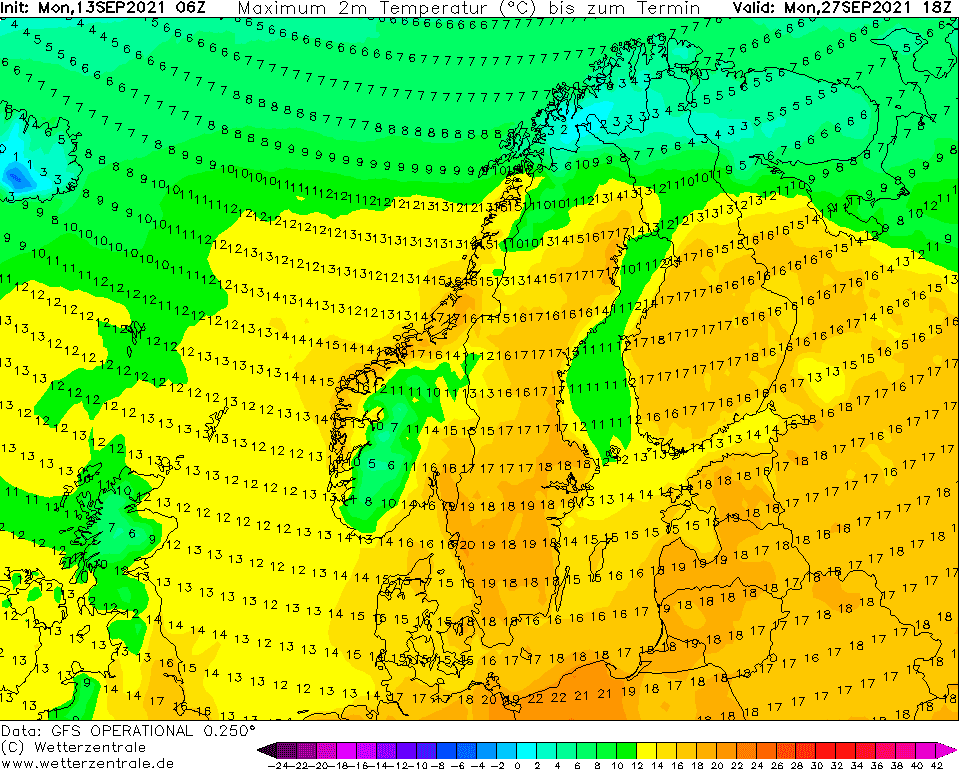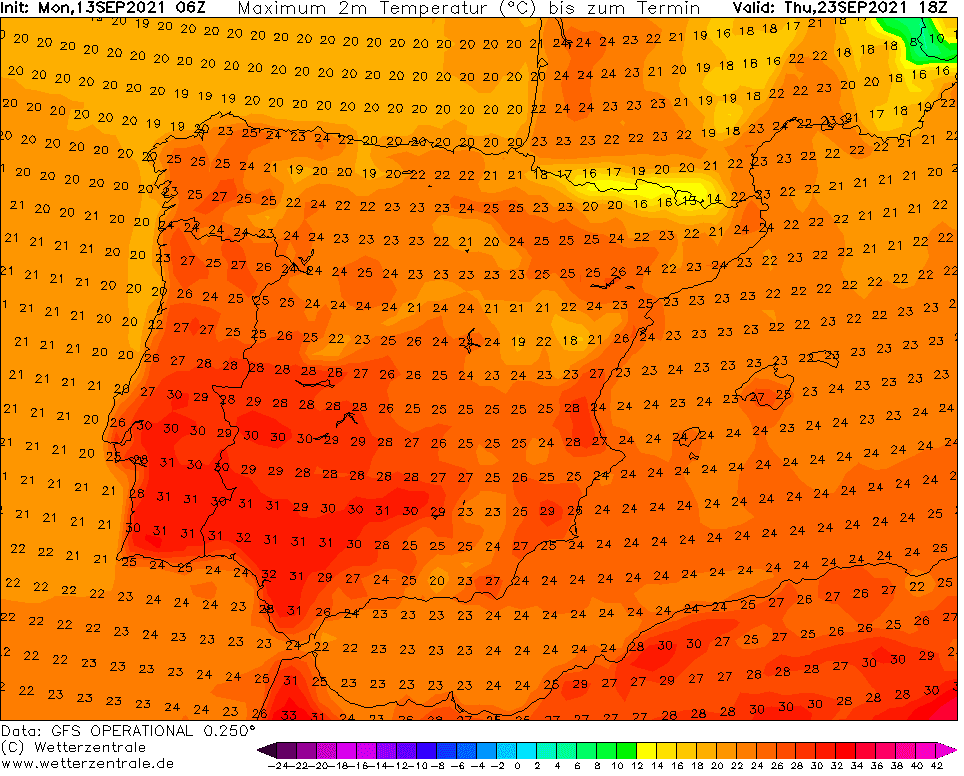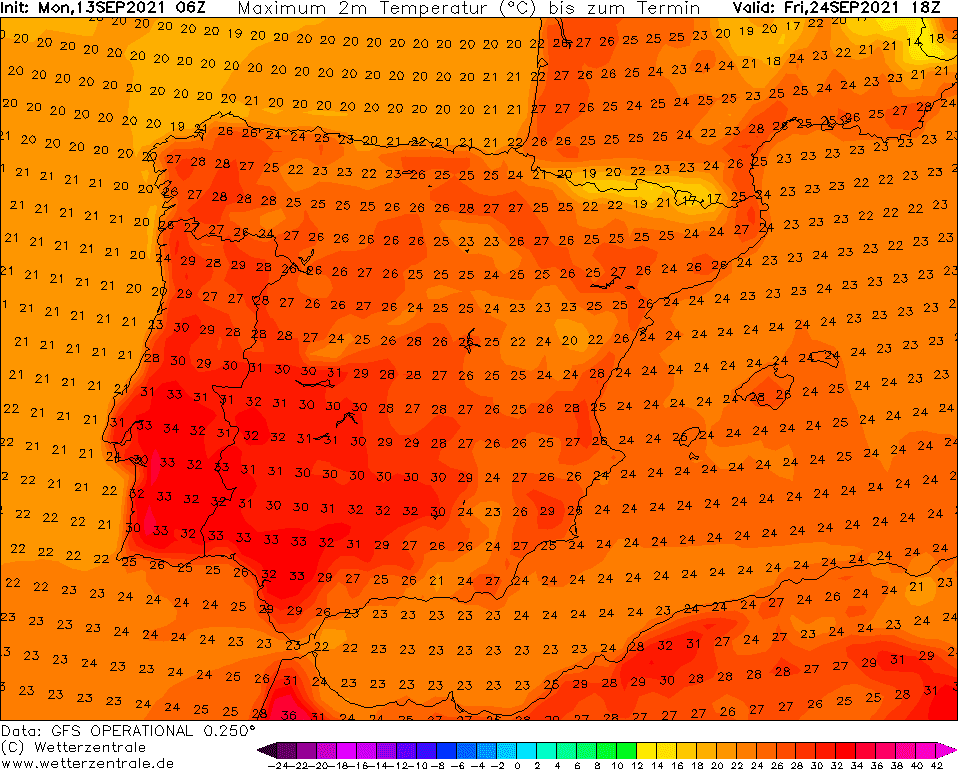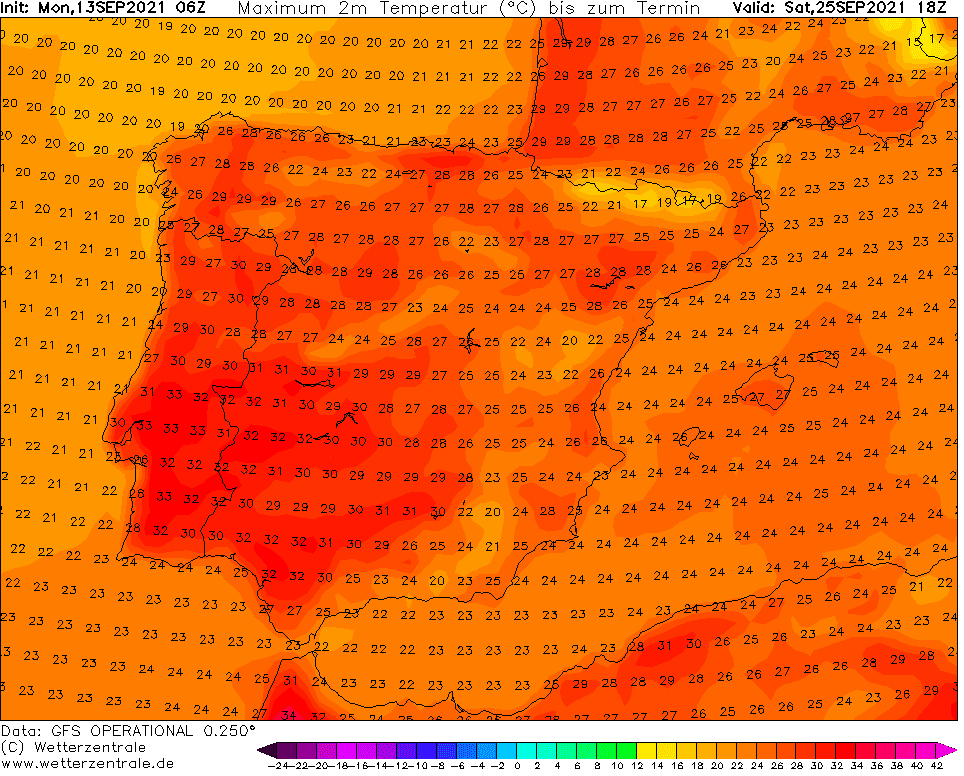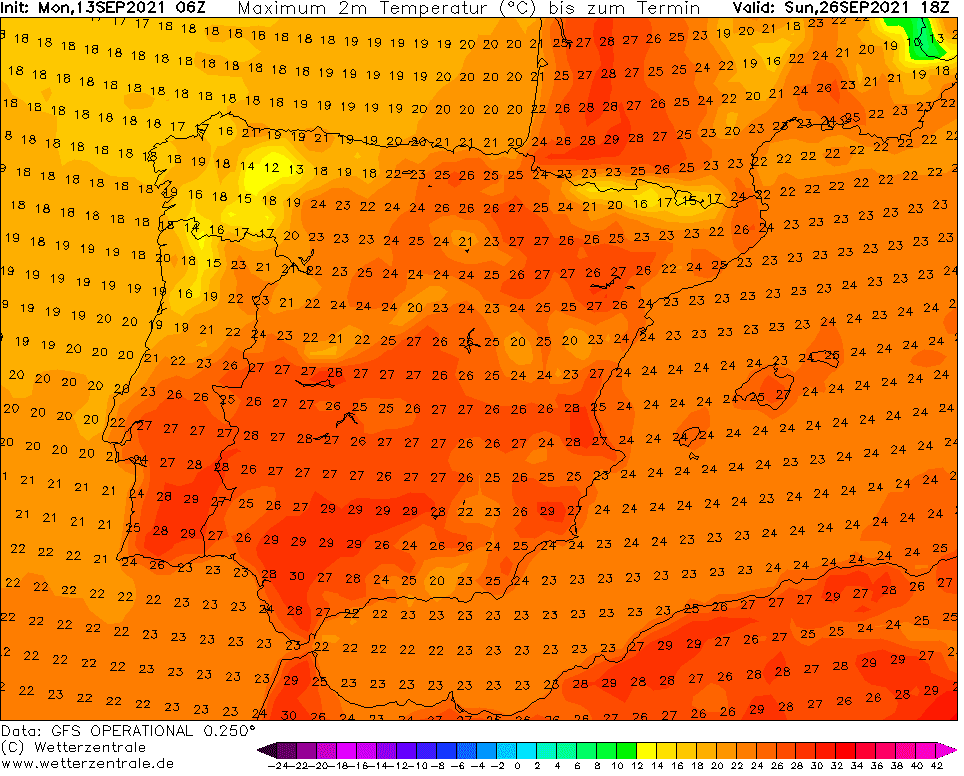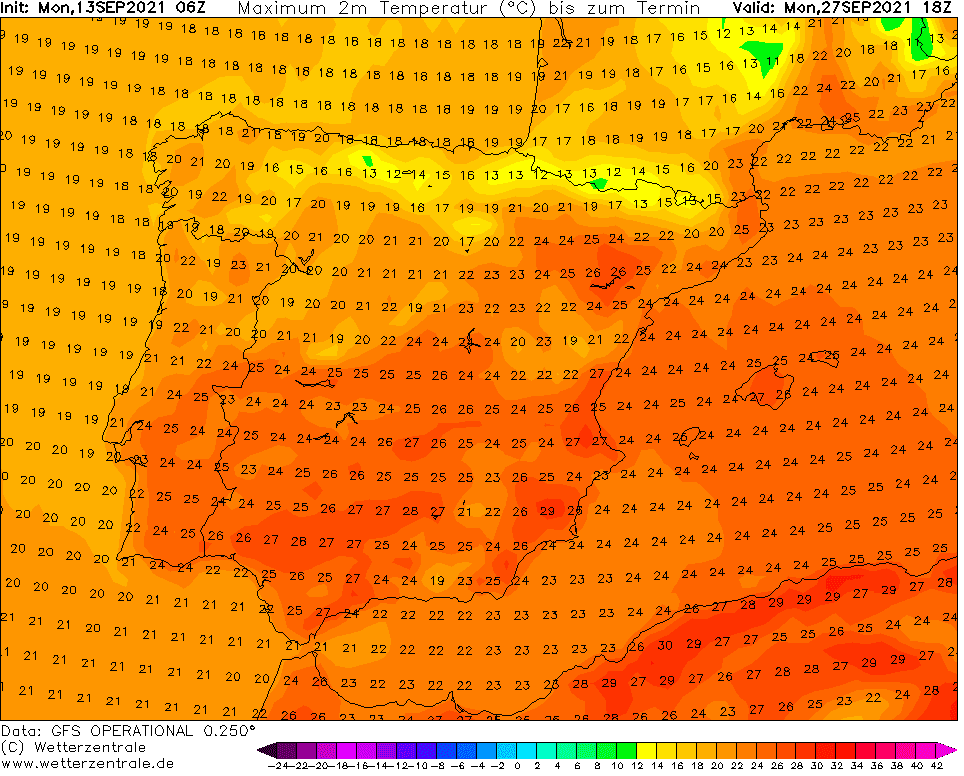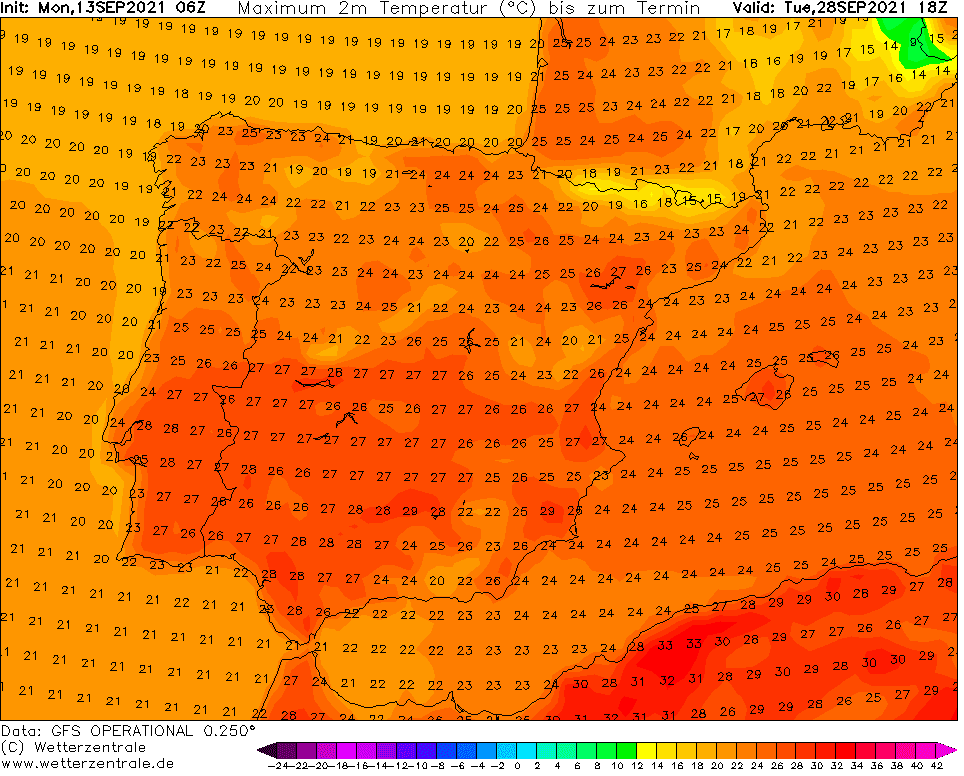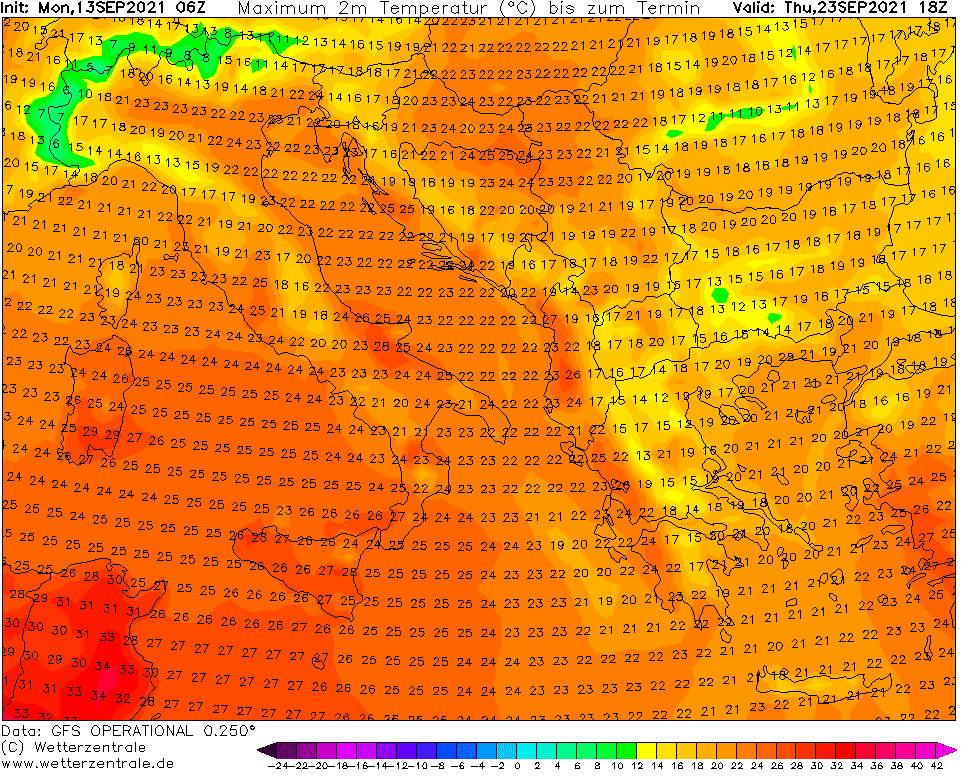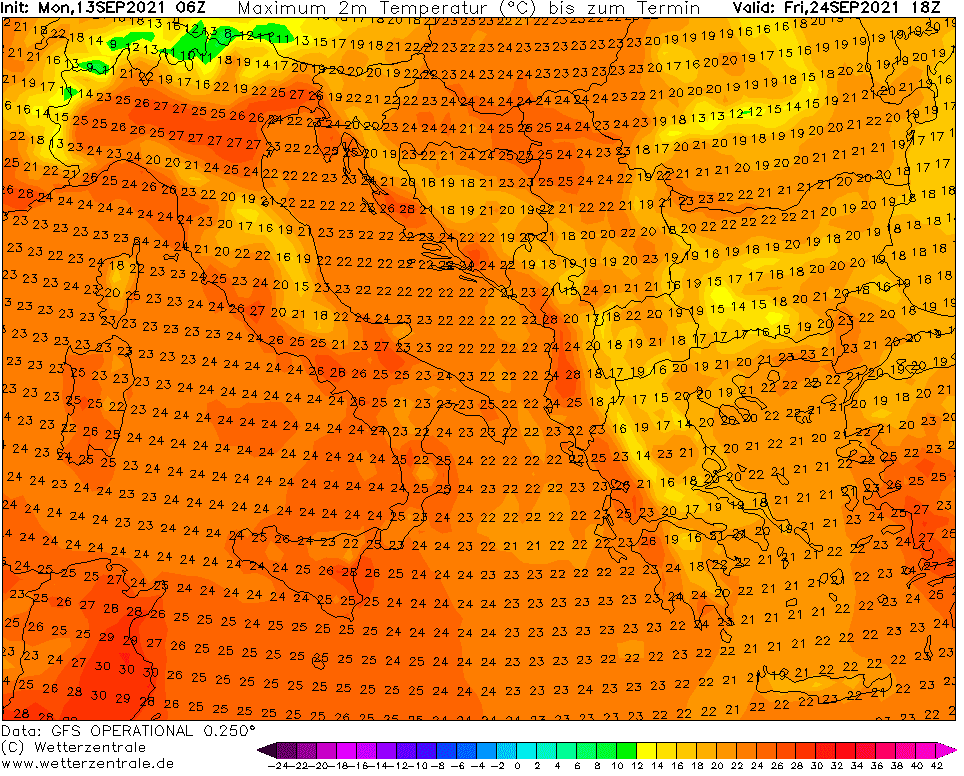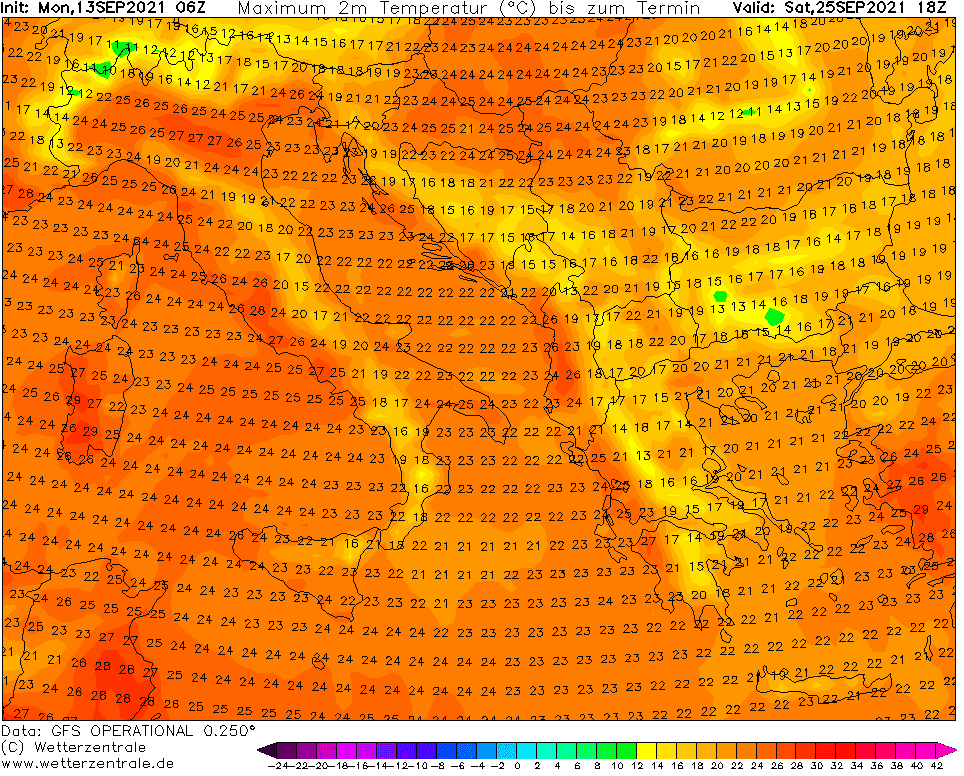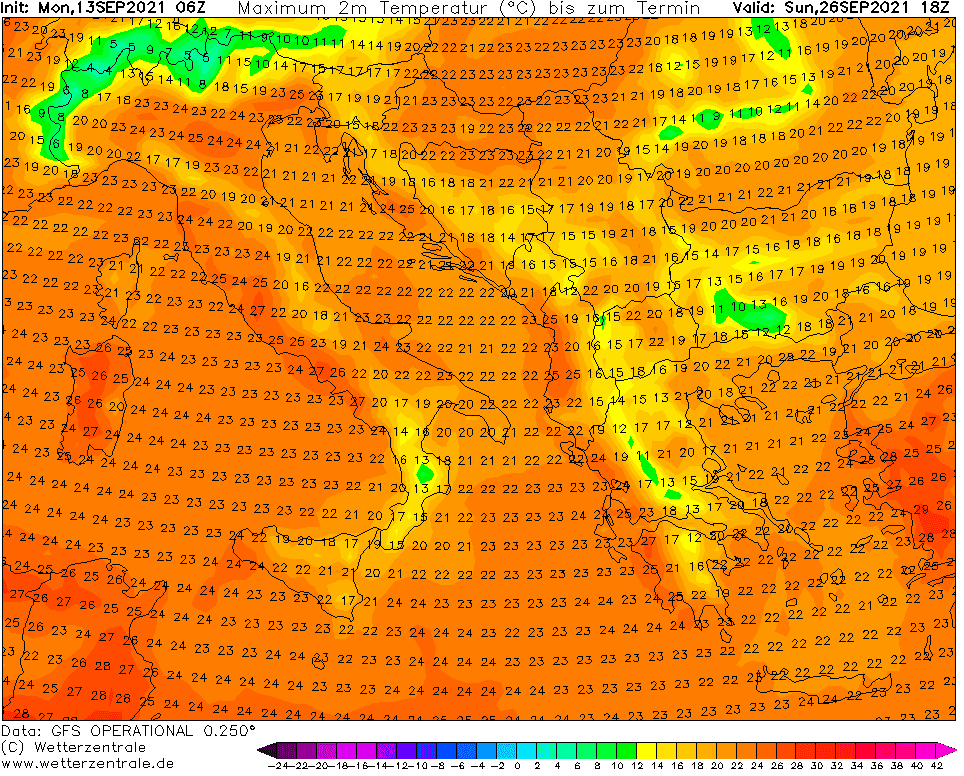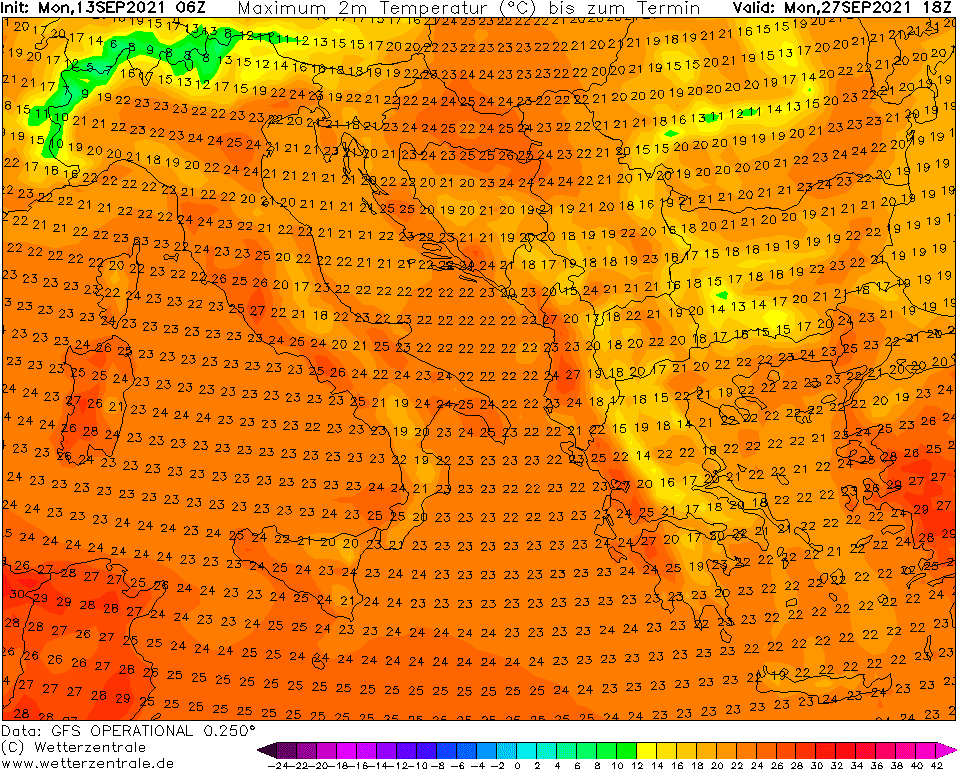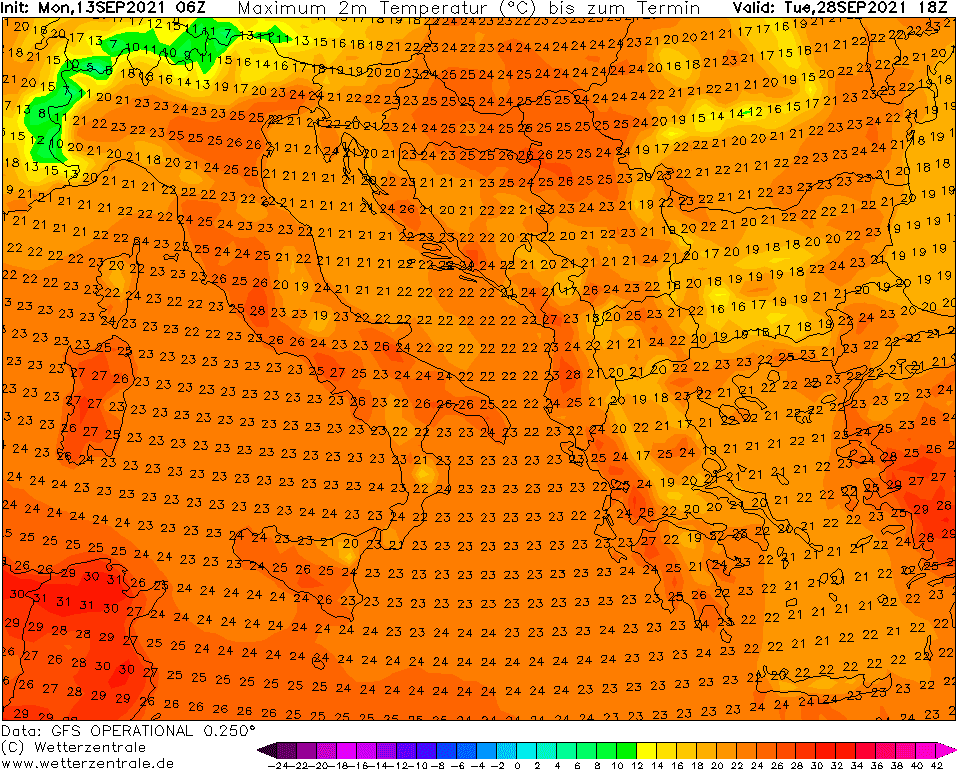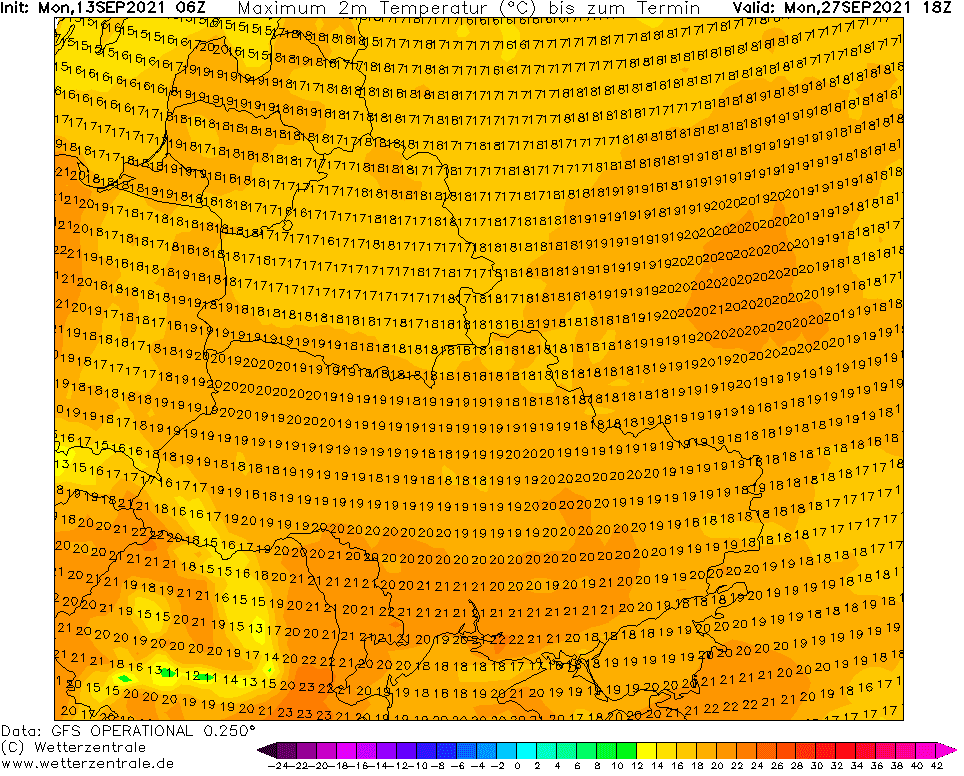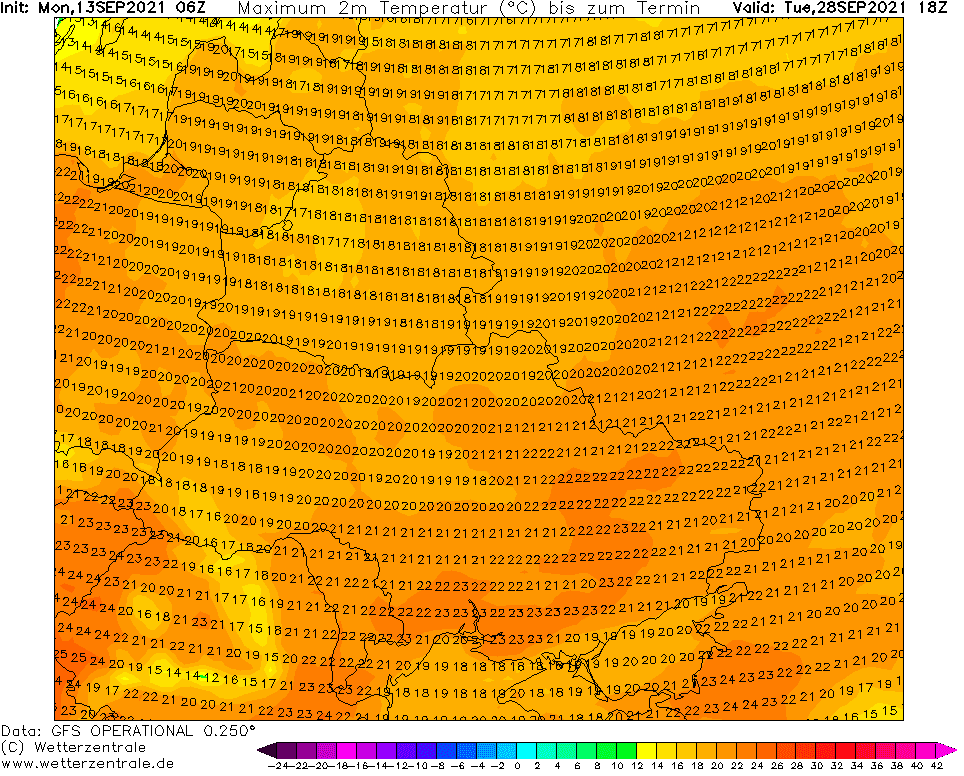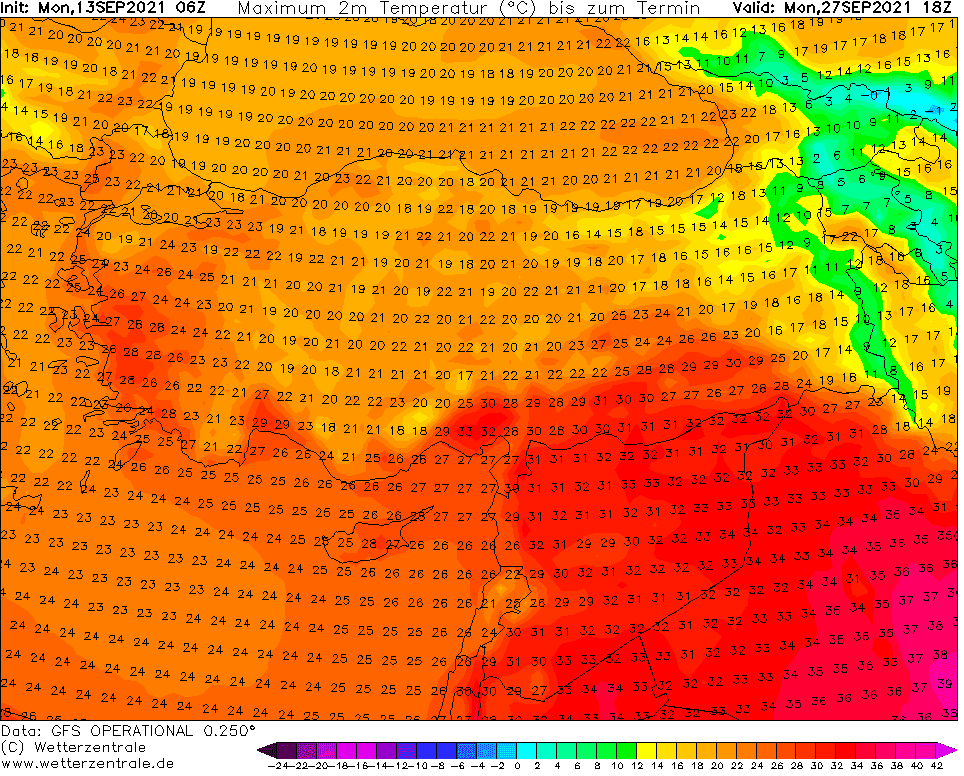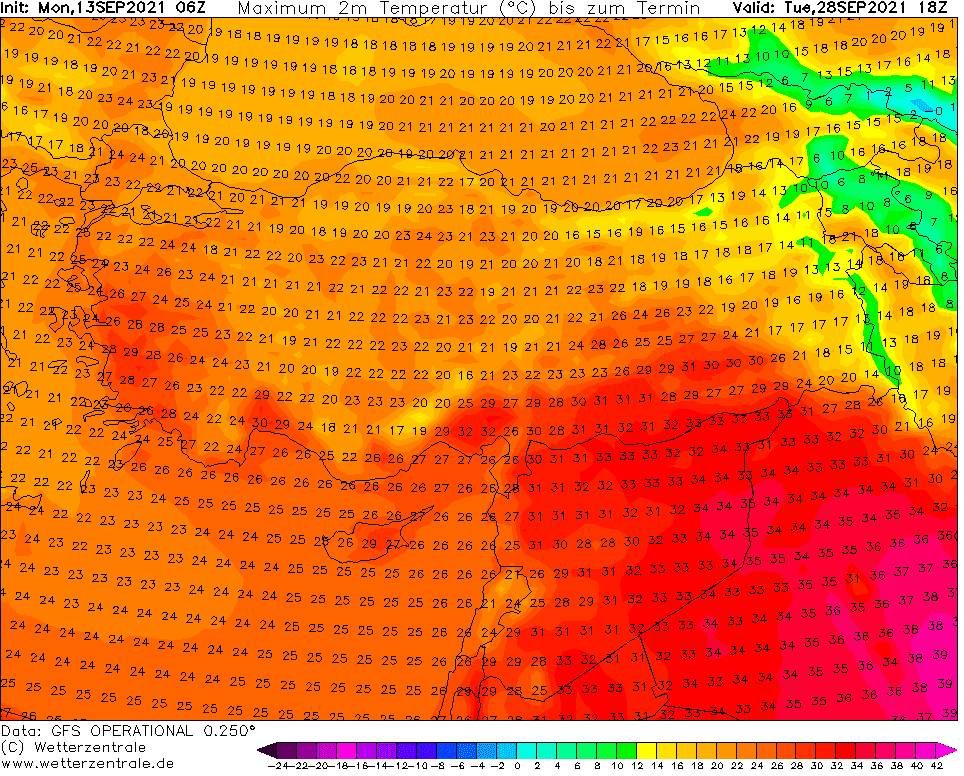 Source: wetterzentrale.de