Extreme cooldown, before which we warned in previous articles is confirming, and moreover, it appears, that it will be much longer, than was forecasted! /https://mkweather.com/severe-frosts-up-to-8c-hit-eastern-up-to-5c-central-europe-baltic-states-and-northeastern-balkan-between-21-24-september-2021/; https://mkweather.com/siberian-blast-in-europe-around-20-september-temperatures-in-valleys-should-drop-up-to-5c//
A mass of extremely cold air will be shifting during the 3rd September decade (after 20. September, until the end of the month) from eastern Scandinavia, Baltis states, Central Europe, Eastern Europe into Balkan, Adriatic region, Greece and Turkey, with anomalously cold times not only in European mid-latitudes but gradually in holiday destinations in Croatia, Greece, Bulgaria, eastern Italy, Turkey or Cyprus, too!
The coldest should be mornings in the Alps, the Carpathians, and Dalmatian Mountains, where 0/-5°C in 2 meters in valleys and basins below 1000 MASL is forecasted, in higher elevated parts of the Alps it should be later up to -10/-15°C.
Extremely cold will be during days, too. In Baltic countries and Belarus, maximum temperature should regionally reach during the coldest days only +5°C, in parts of Central Europe and Balkan only around +7°C in colder regions and much warmer won´t be in warm lowlands, too, only around +10°C during the coldest days.
Interesting should be extreme temperature anomalies reached late in Greece, Bulgaria, or Turkey, where ground frosts and maximum temperatures around +10°C in lower situated regions should appear, too. Hit by worsening of weather will be holiday destinations in Eastern and partly Central Mediterranean, too, therefore don´t forget to watch current forecasts.
Already in the next article, we will look at the first snowing in Finland in Winter season 2021/2022, which occurred on 14. September 2021. Similar weather, with Arctic blasts, frosts, and the first snowfall event is expected across mainly northern Scandinavia until the end of the month, although, south should be temporarily warmer, too.
If you live in hit regions, we recommend you to watch current weather news, forecasts, warnings, and advisories – after cyclonic weather should appear 2 waves of very cold mornings with frosts and ground frosts not only in basins and valleys but in many lowlands, too. We should expect the start of the heating season after 20. September in many parts of Europe, in Balkan, Greece, and Turkey, earlier than average.
Stay warm and safe and watch furthermore Mkweather.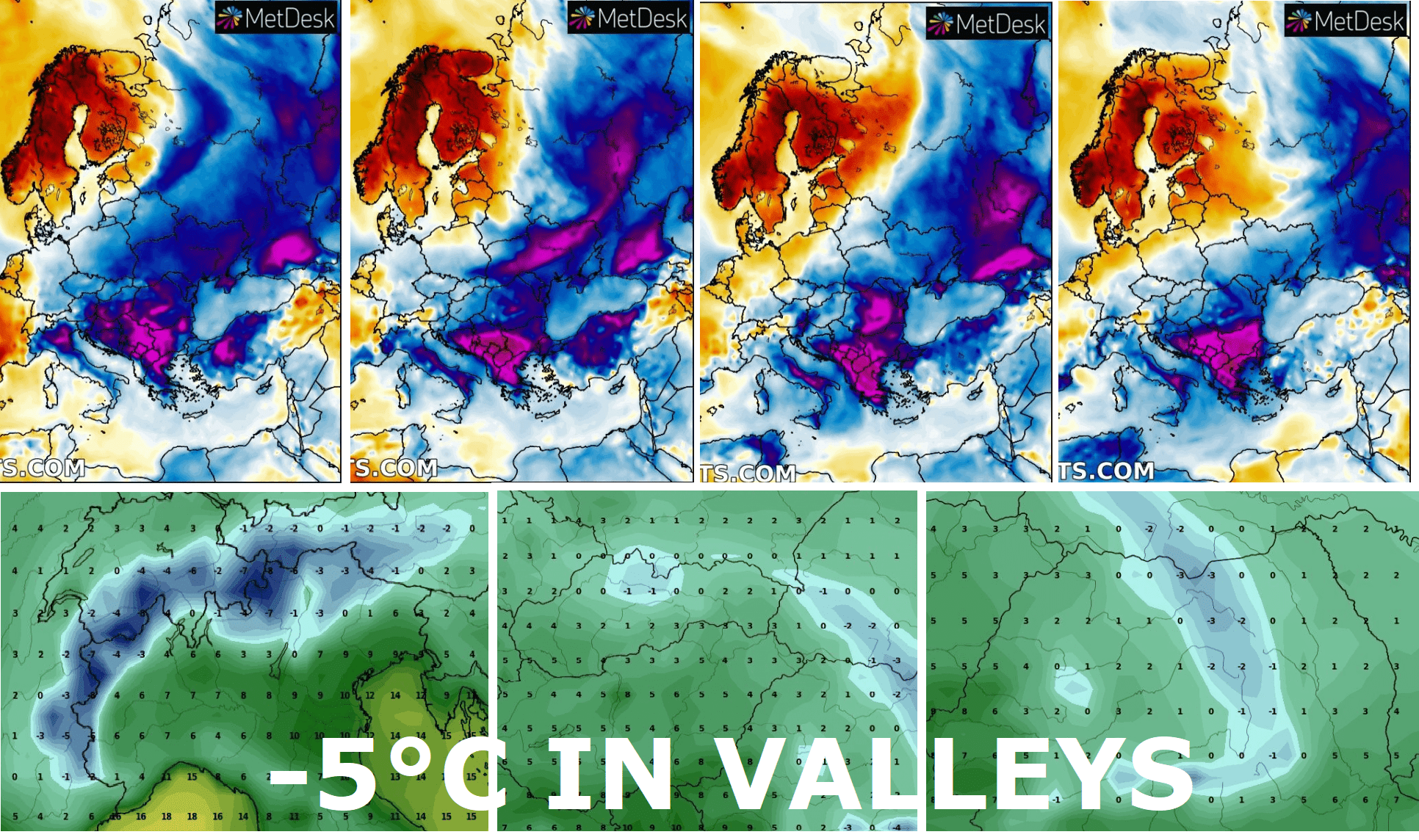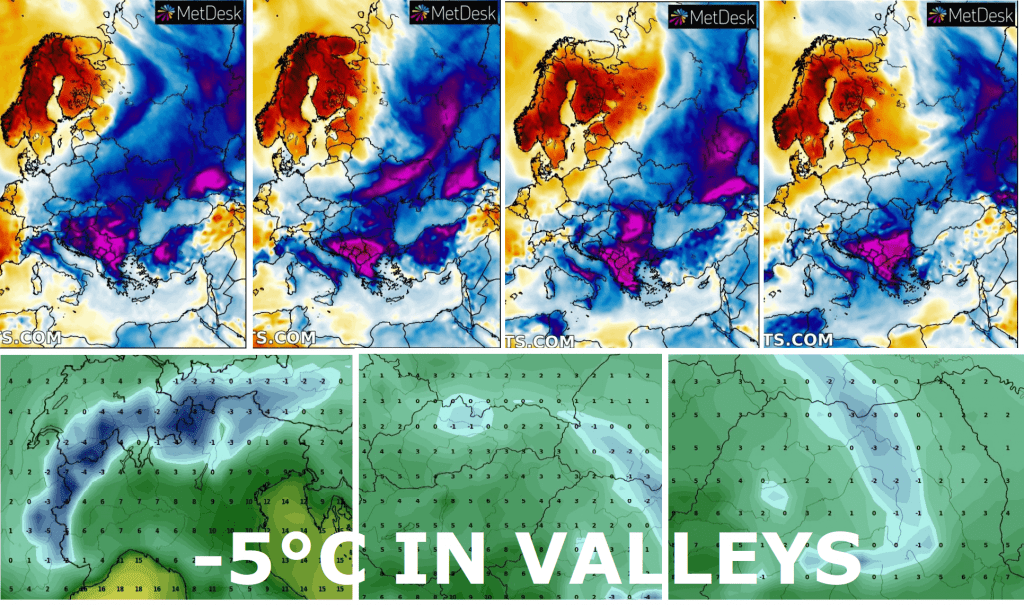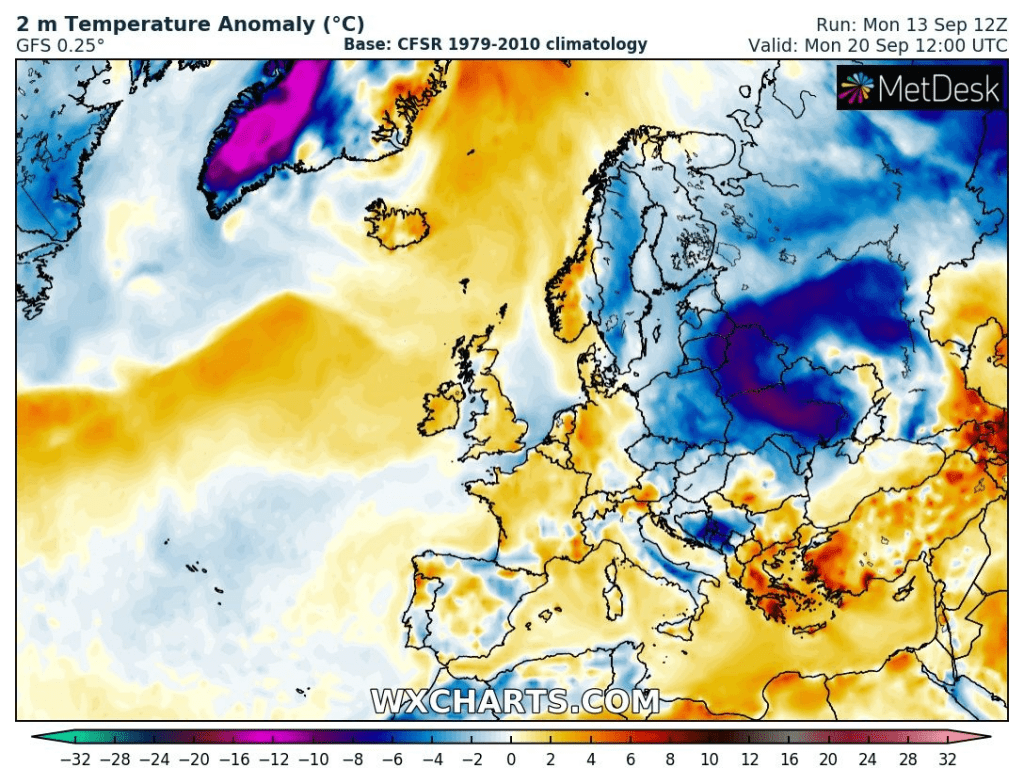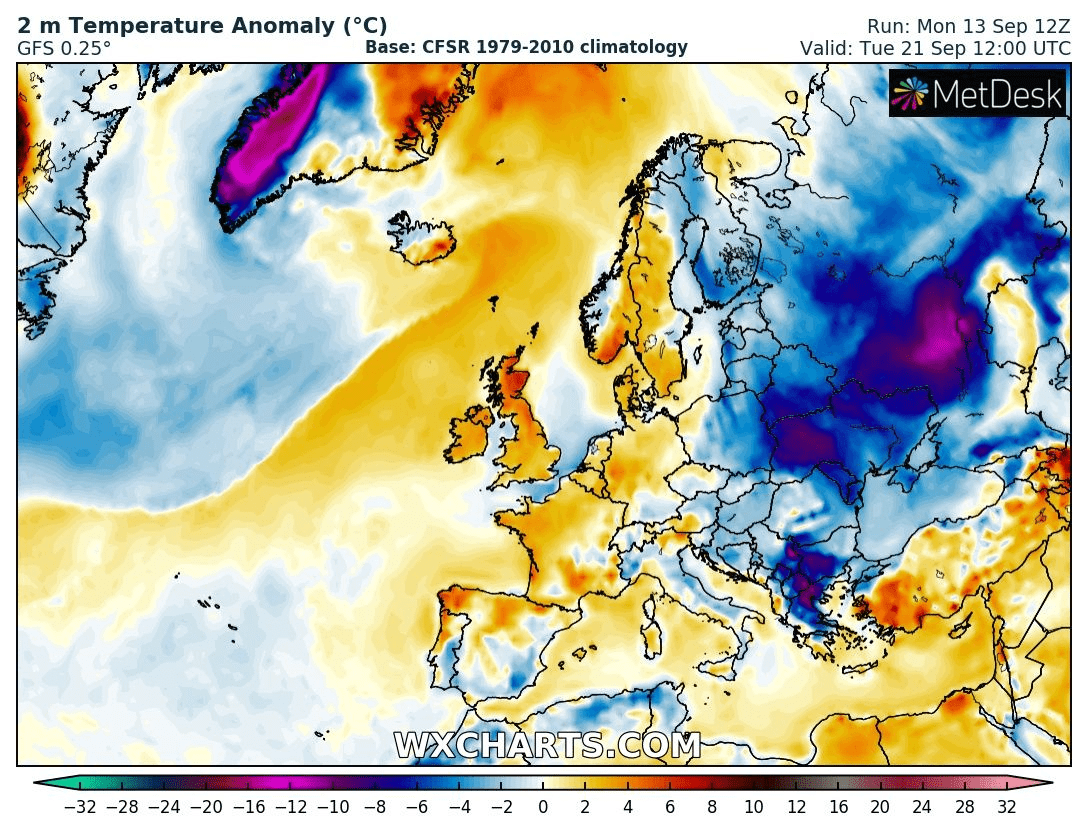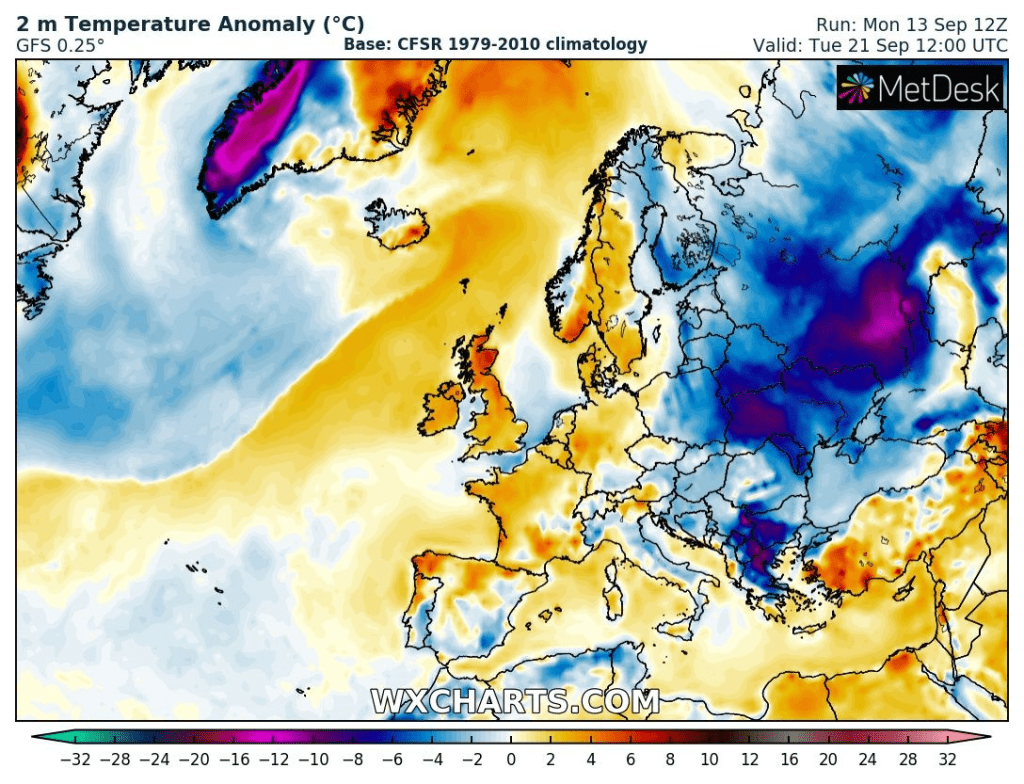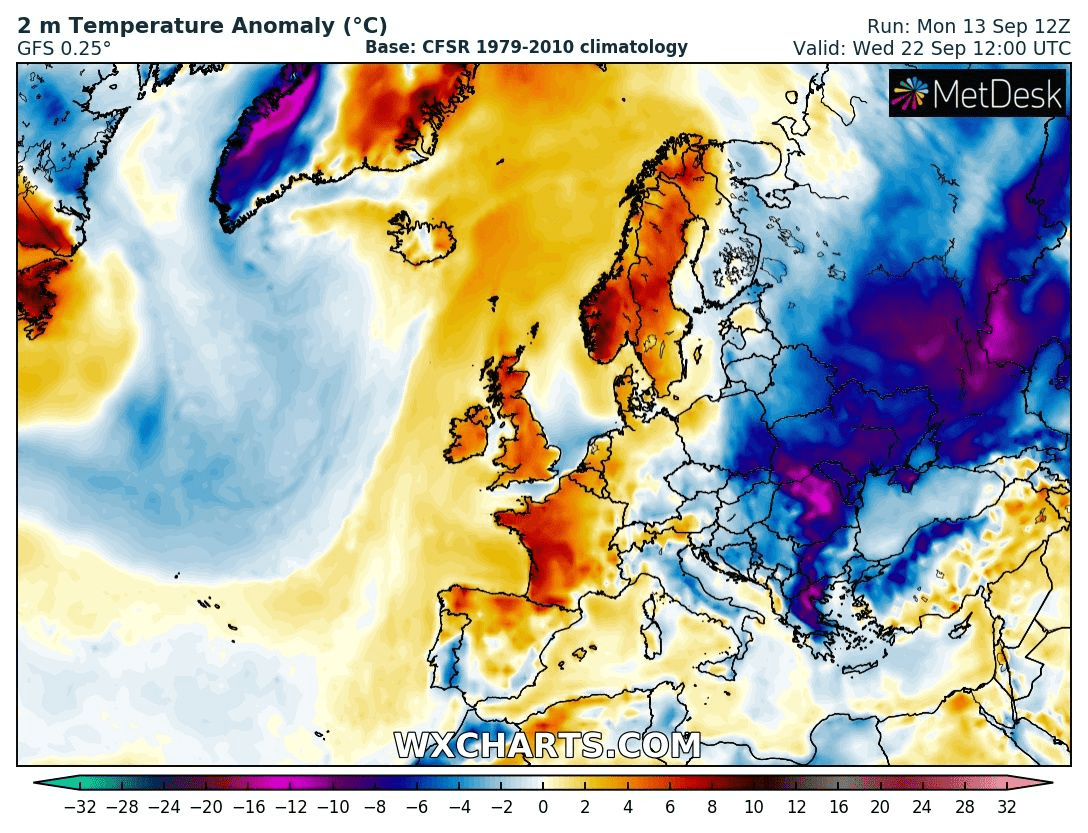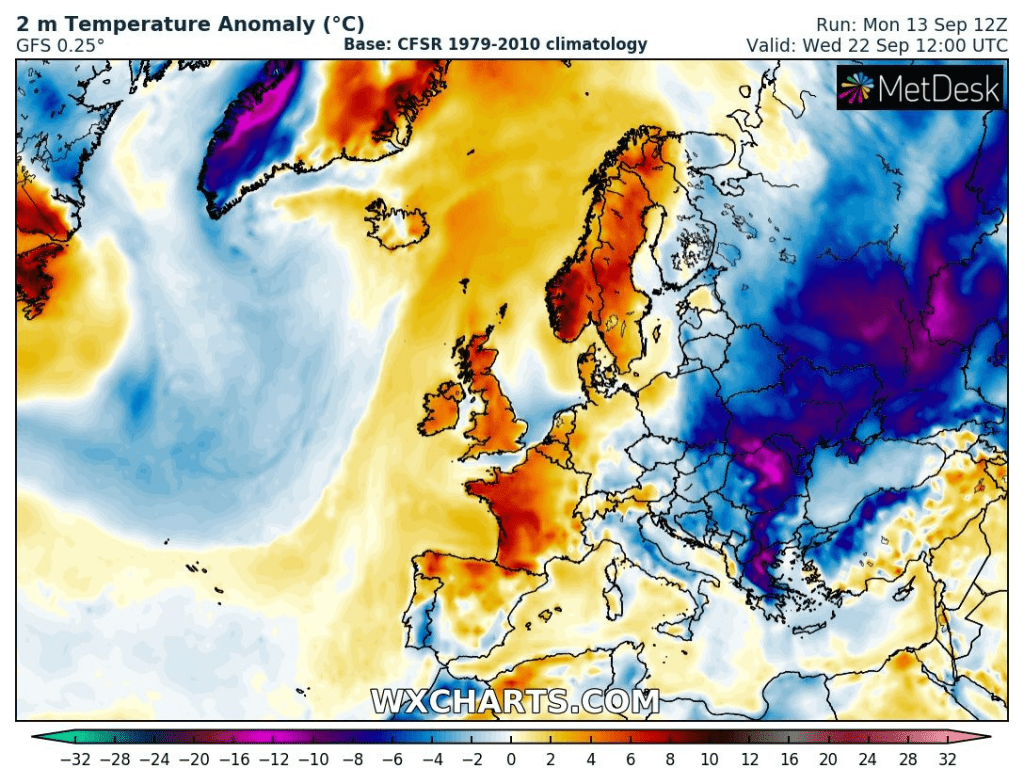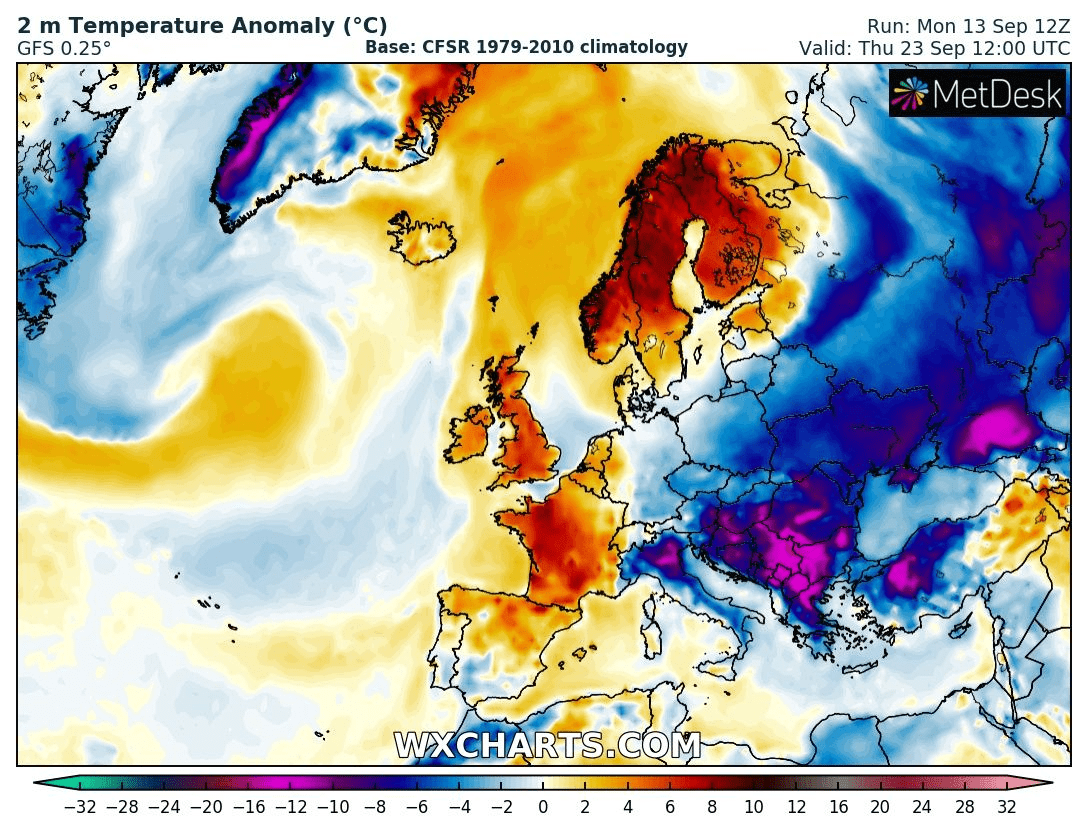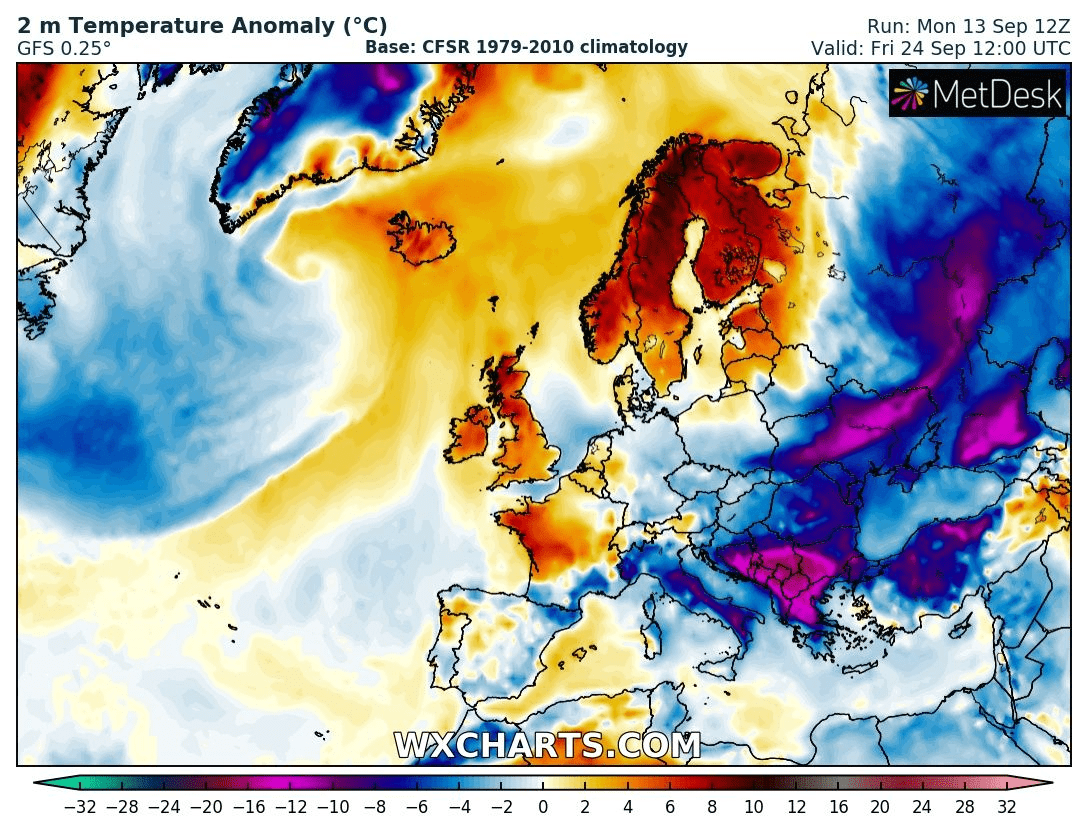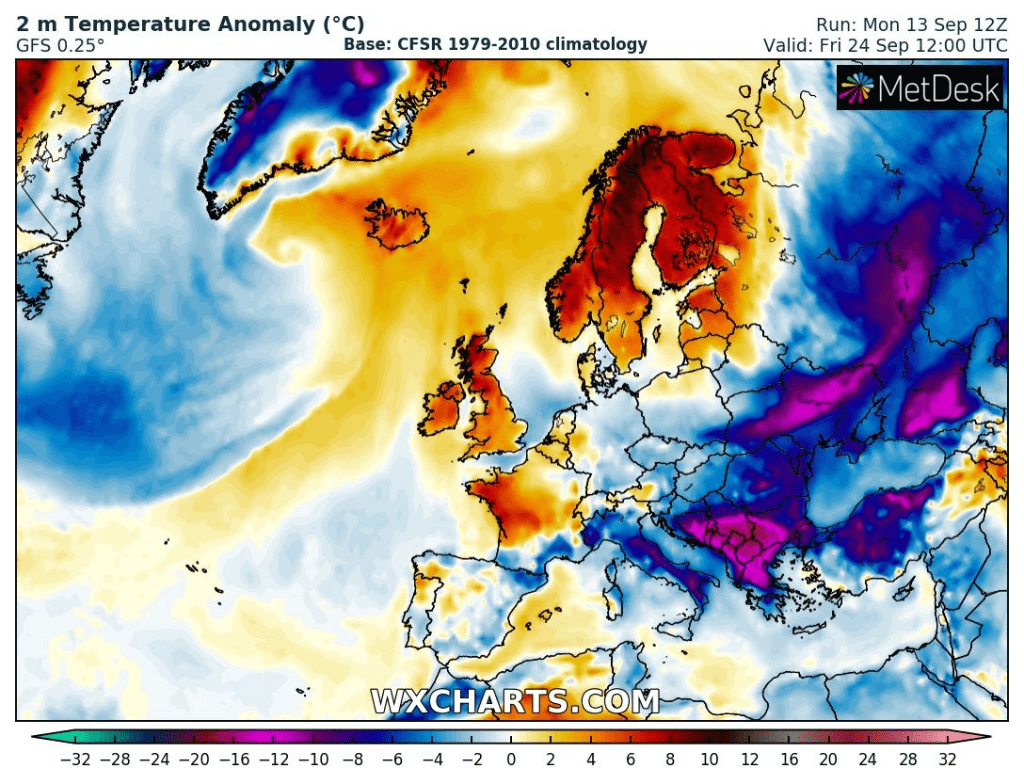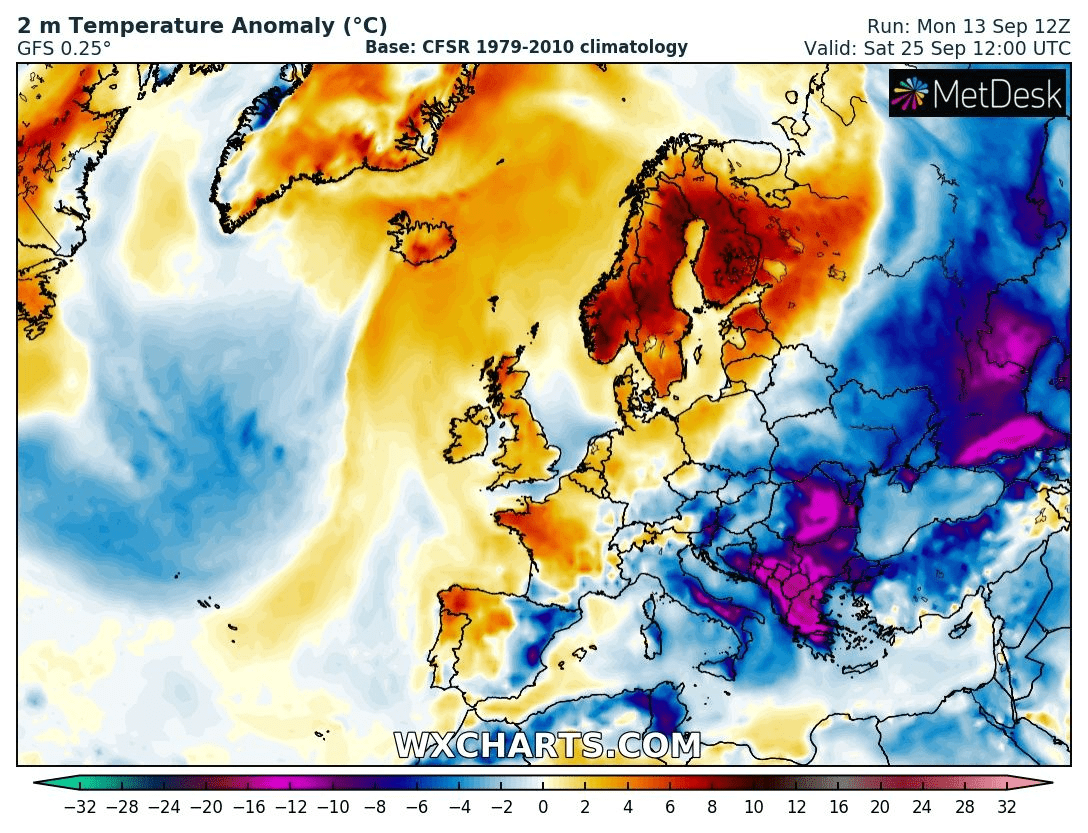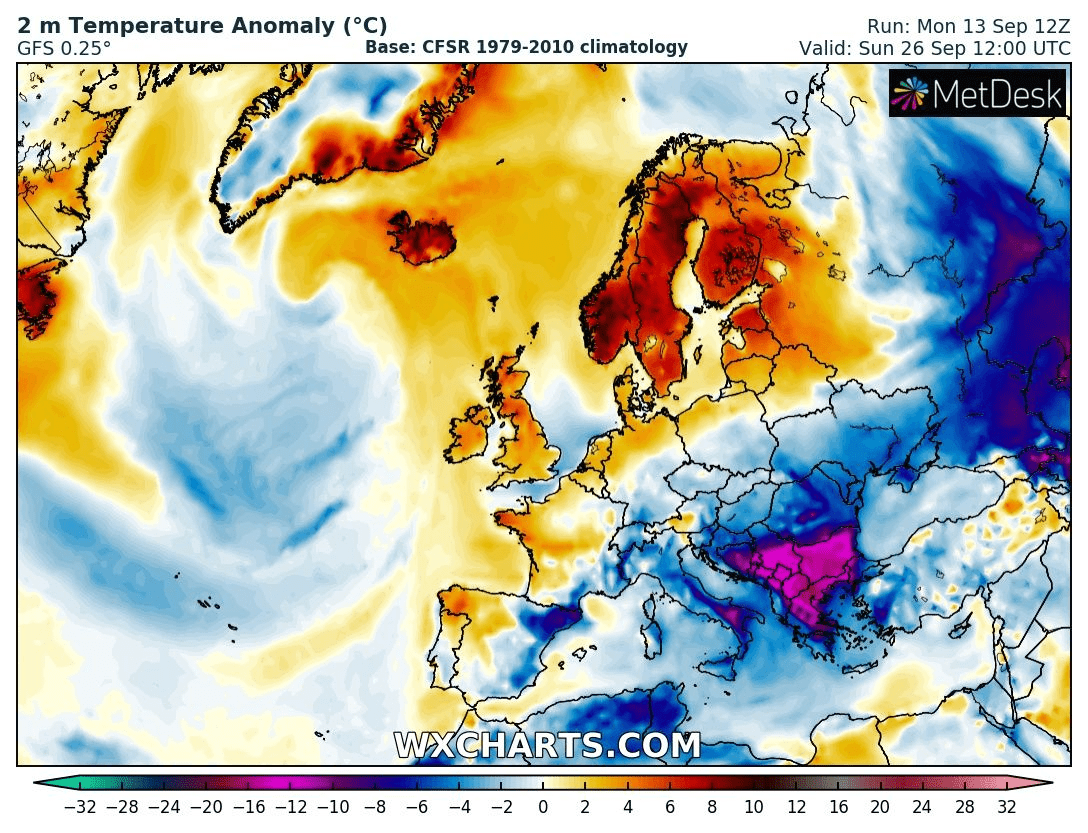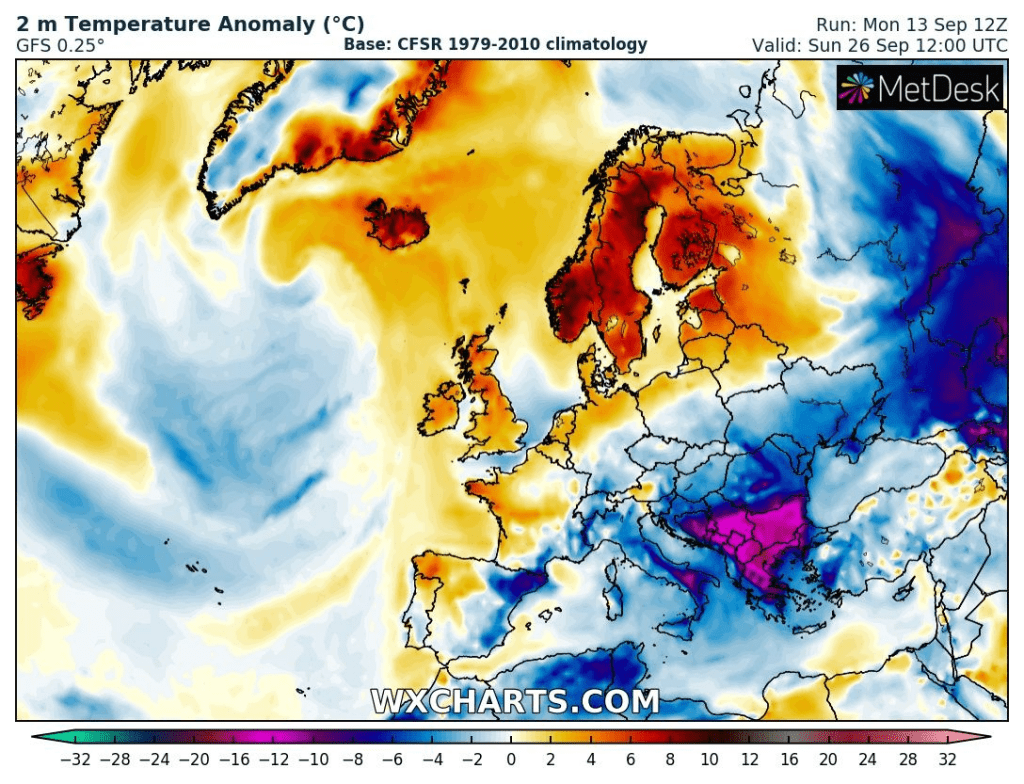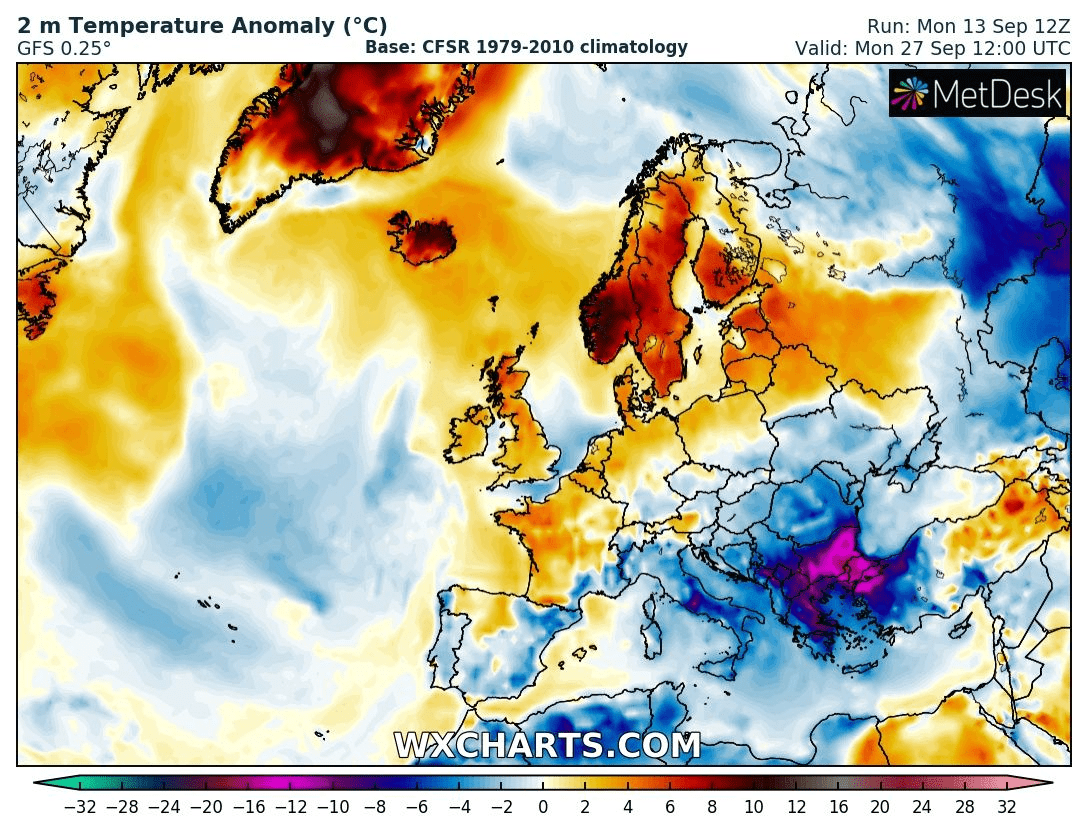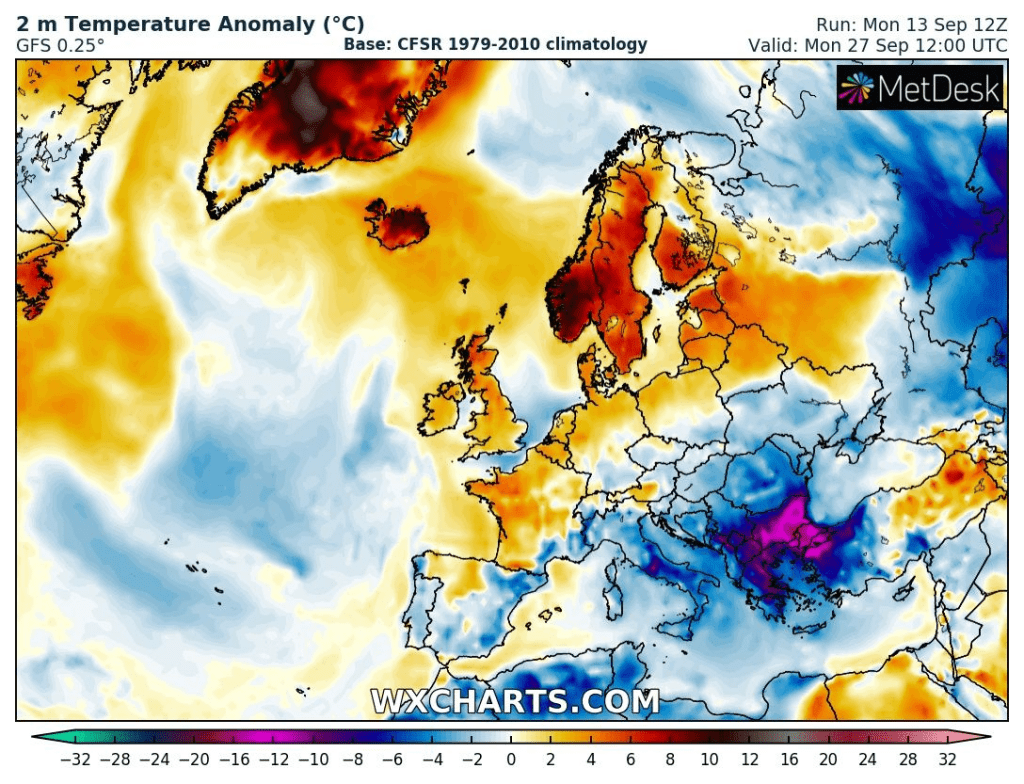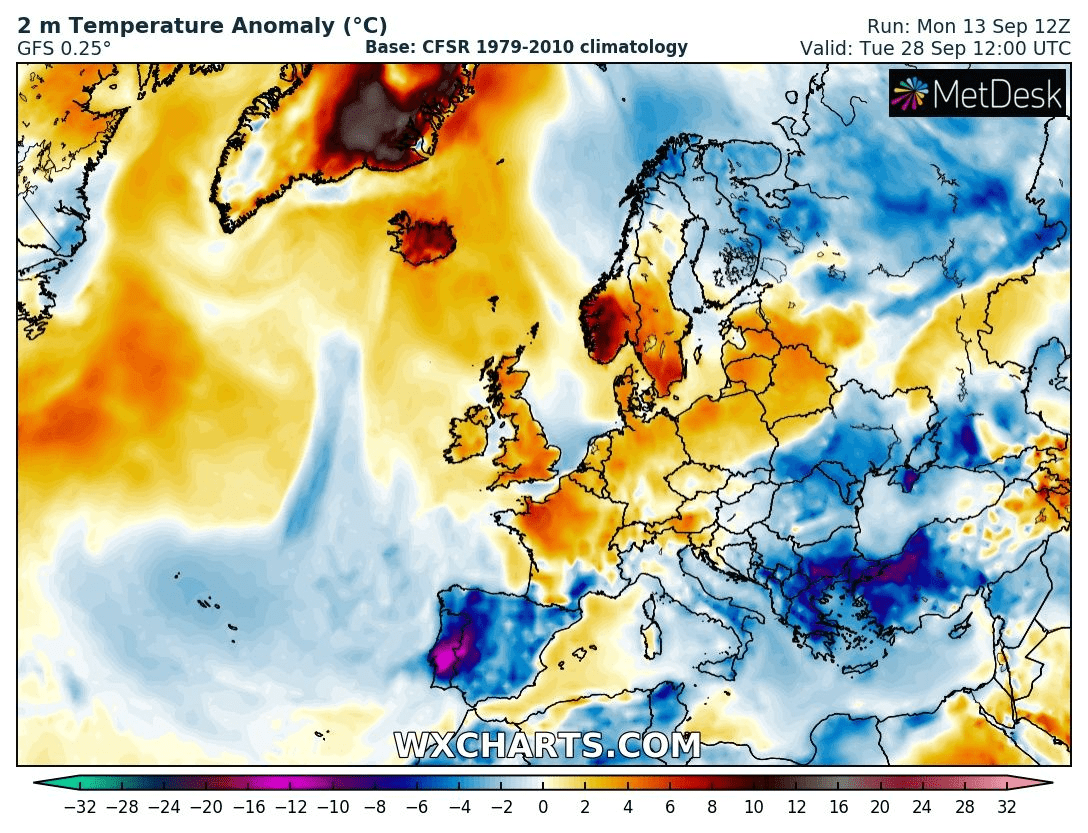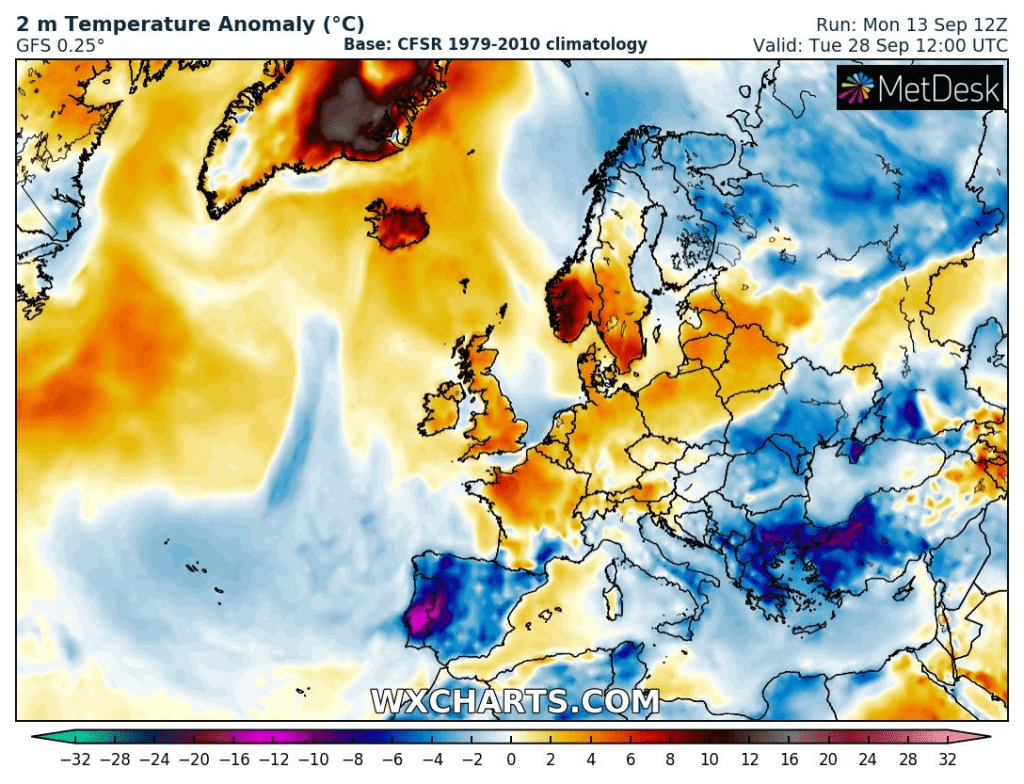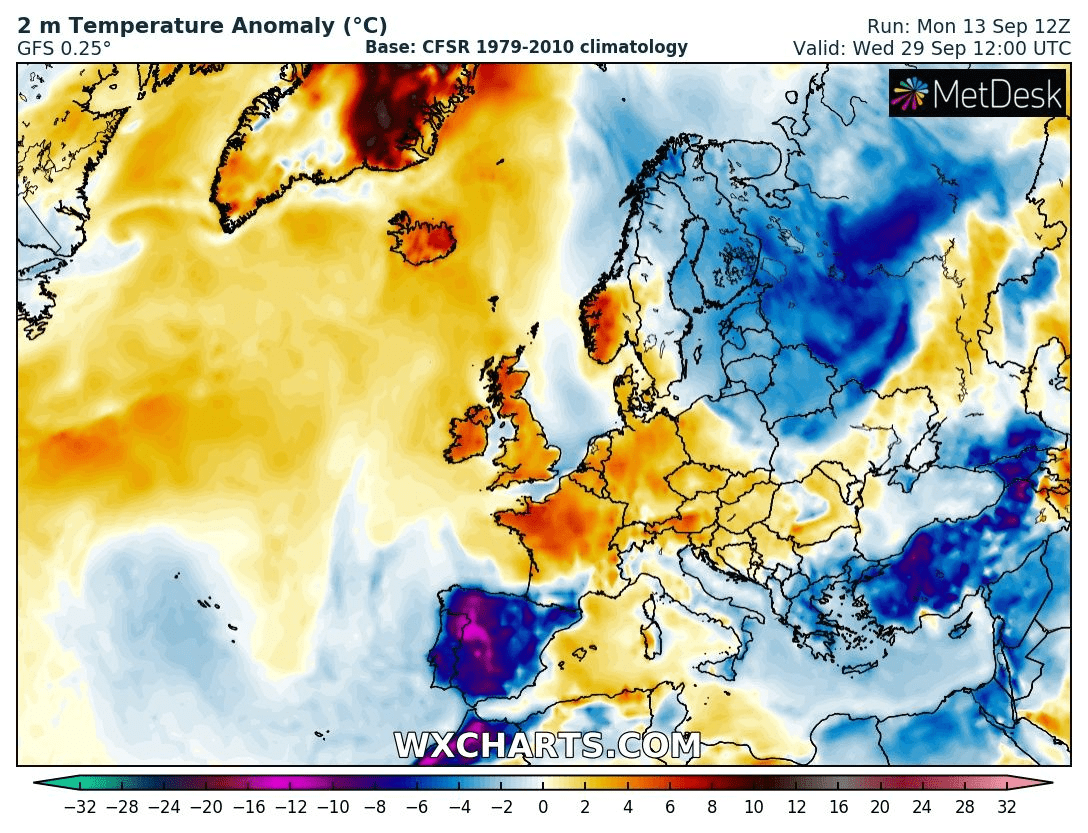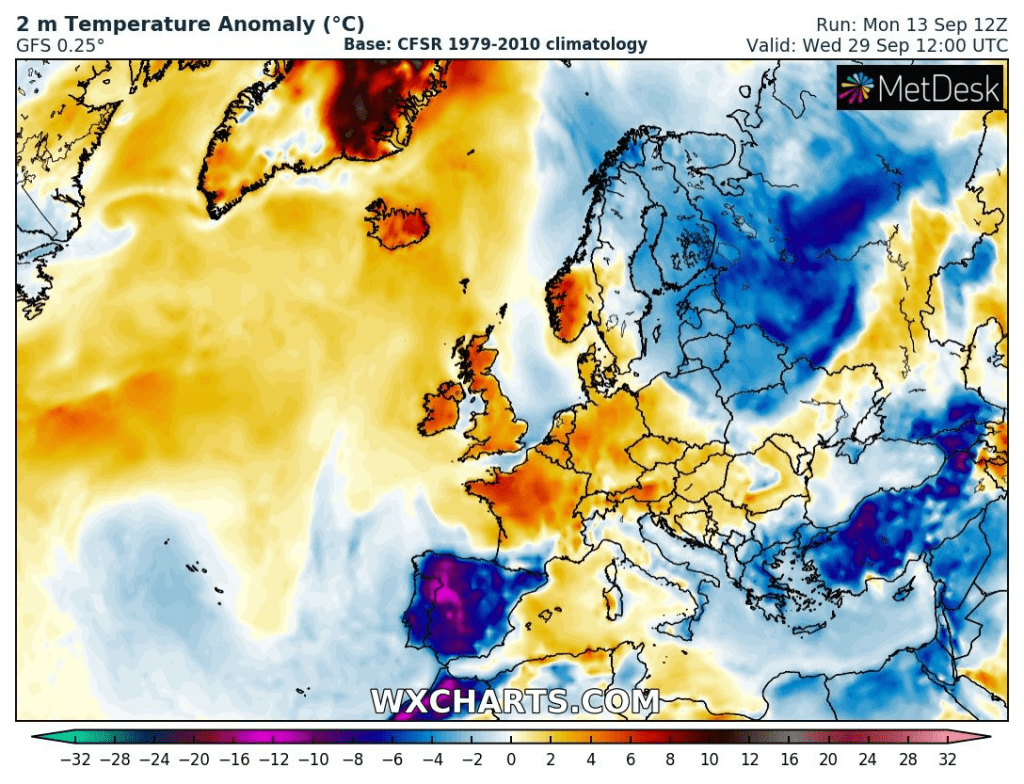 Source: wxcharts.com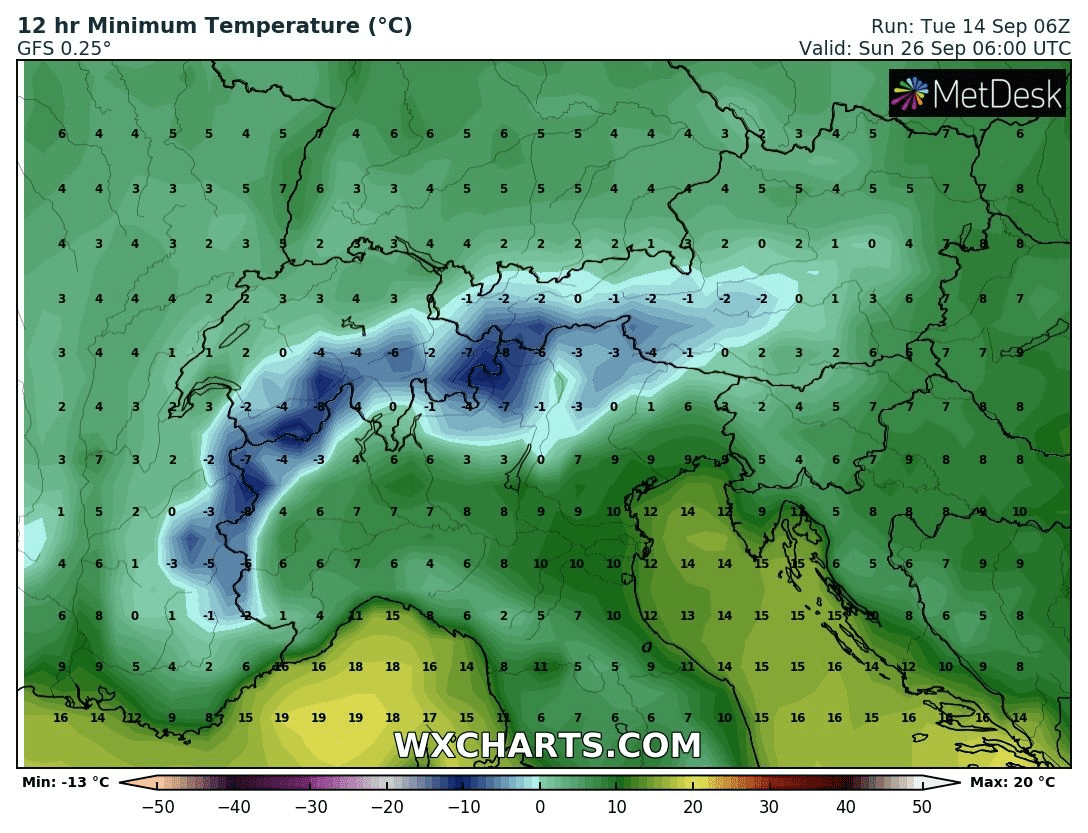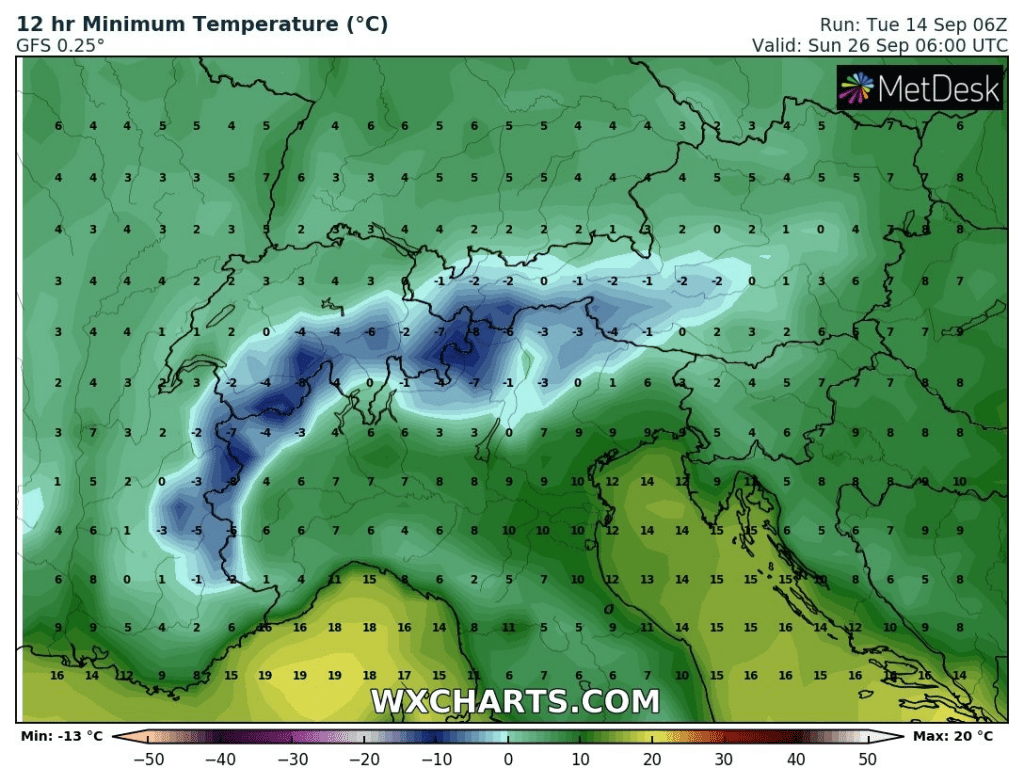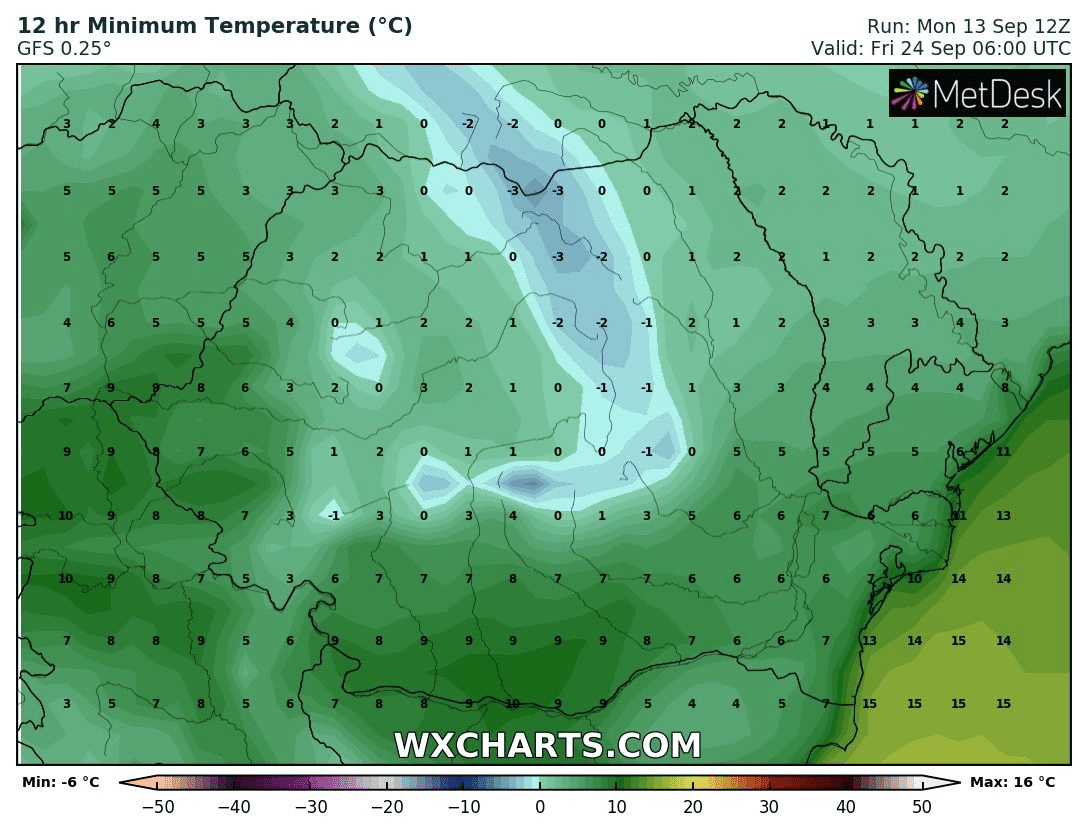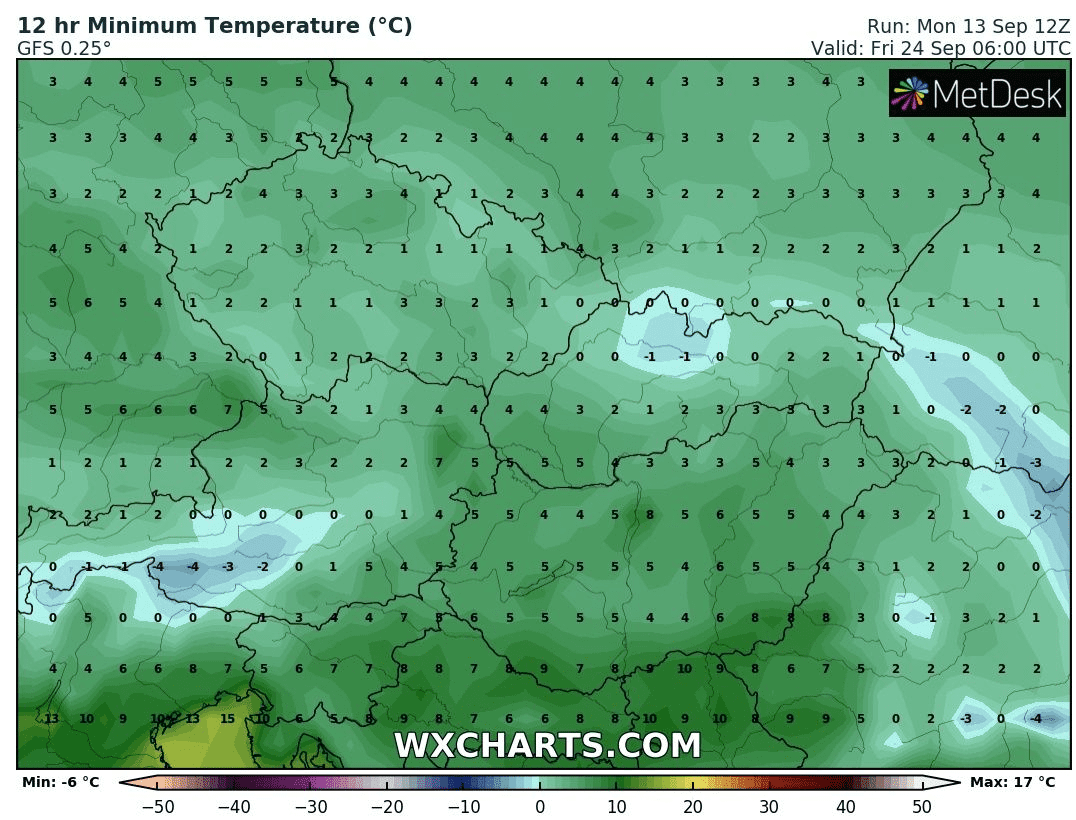 Source: wxcharts.com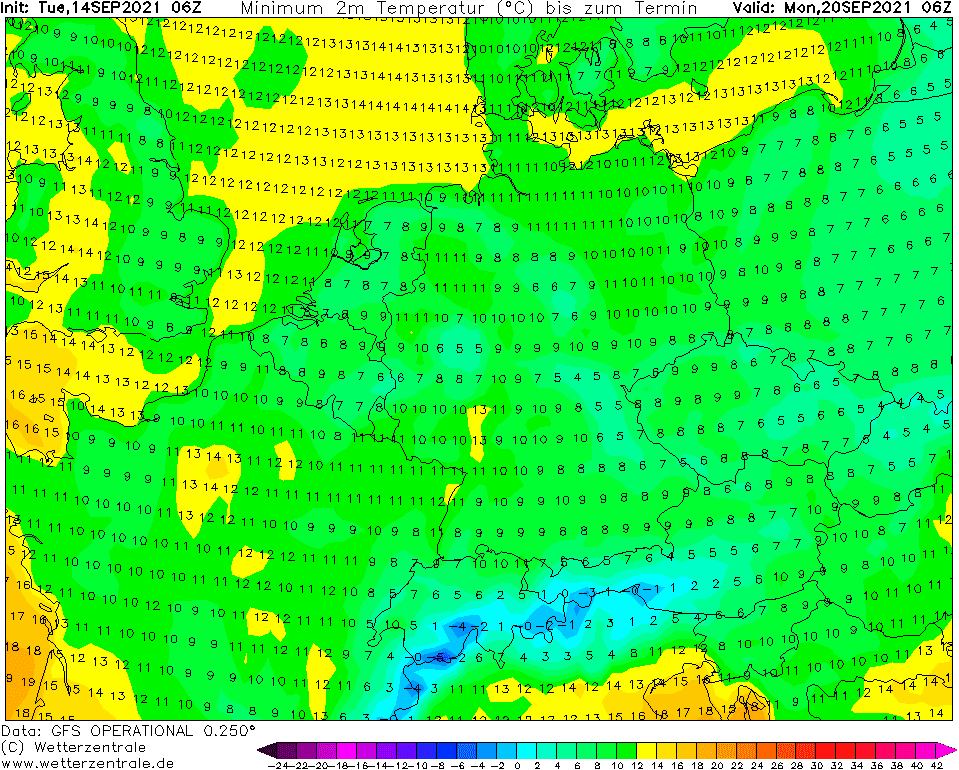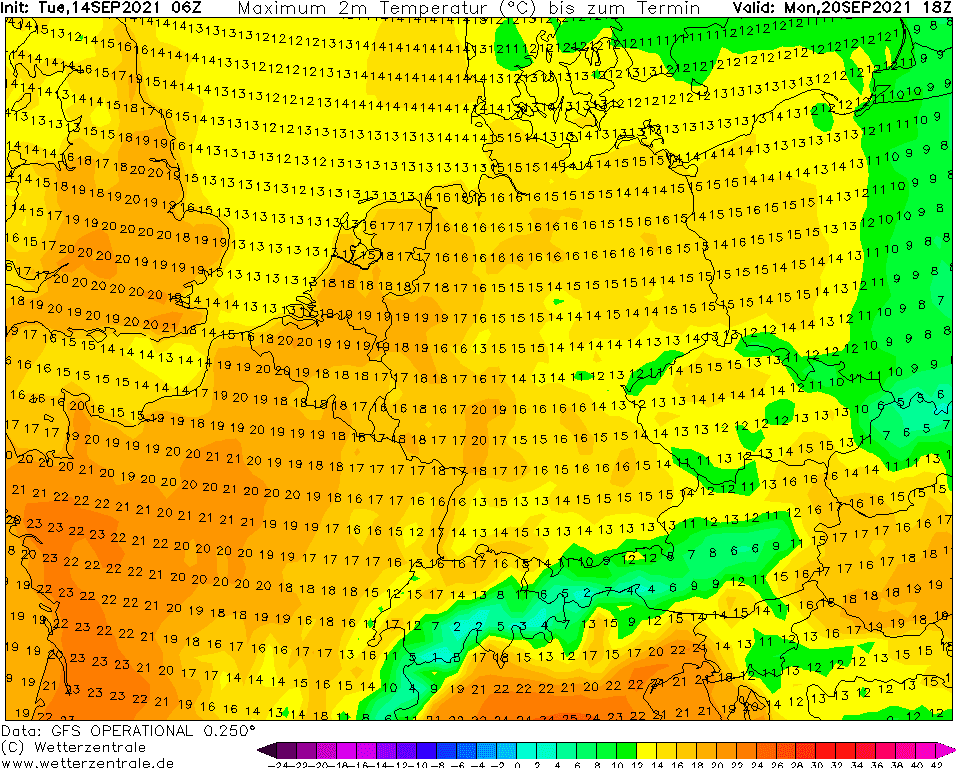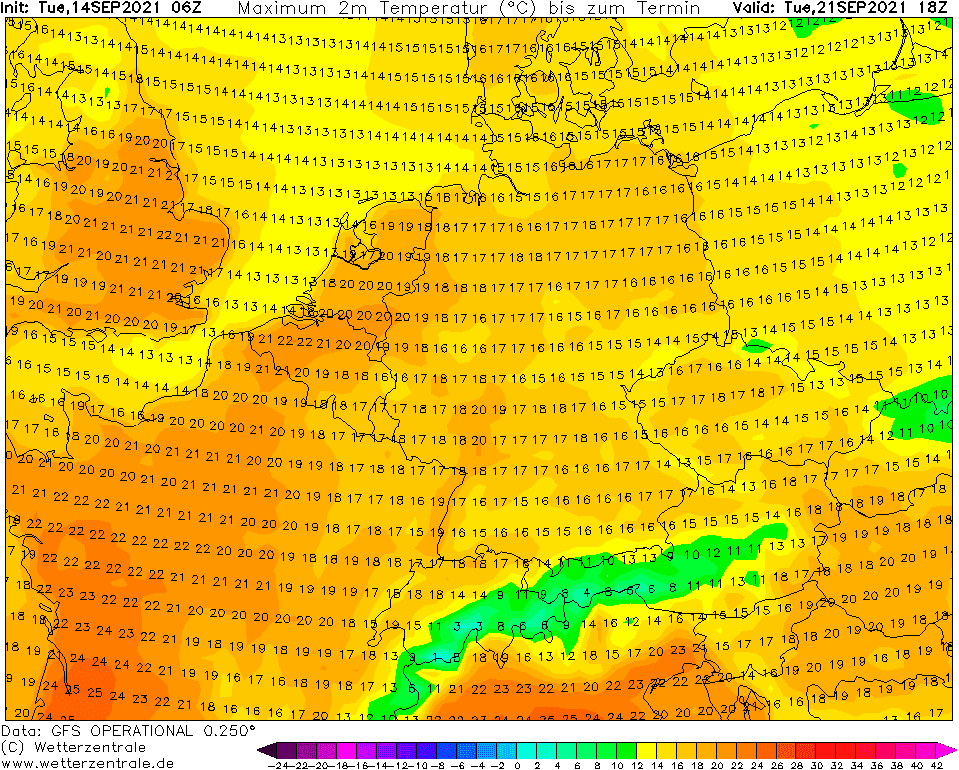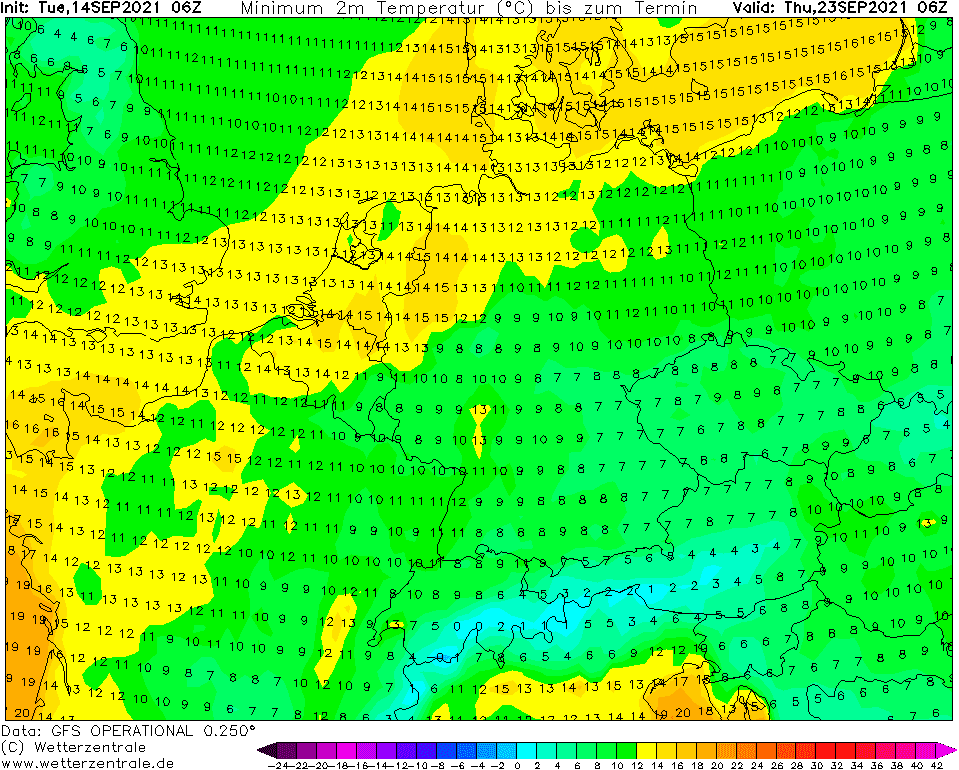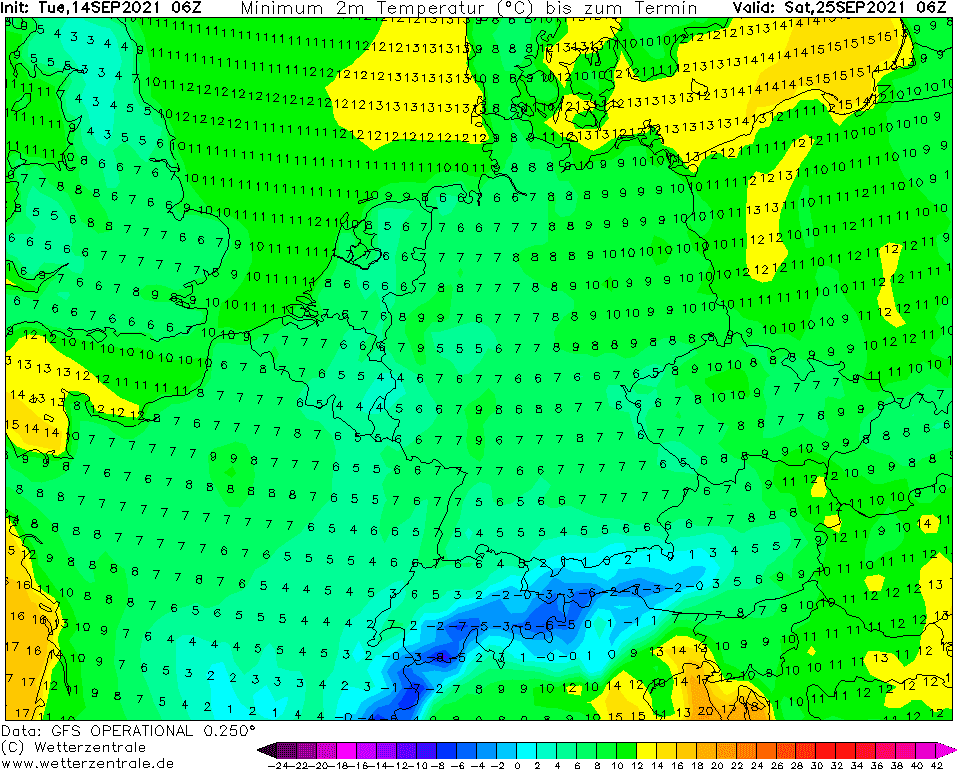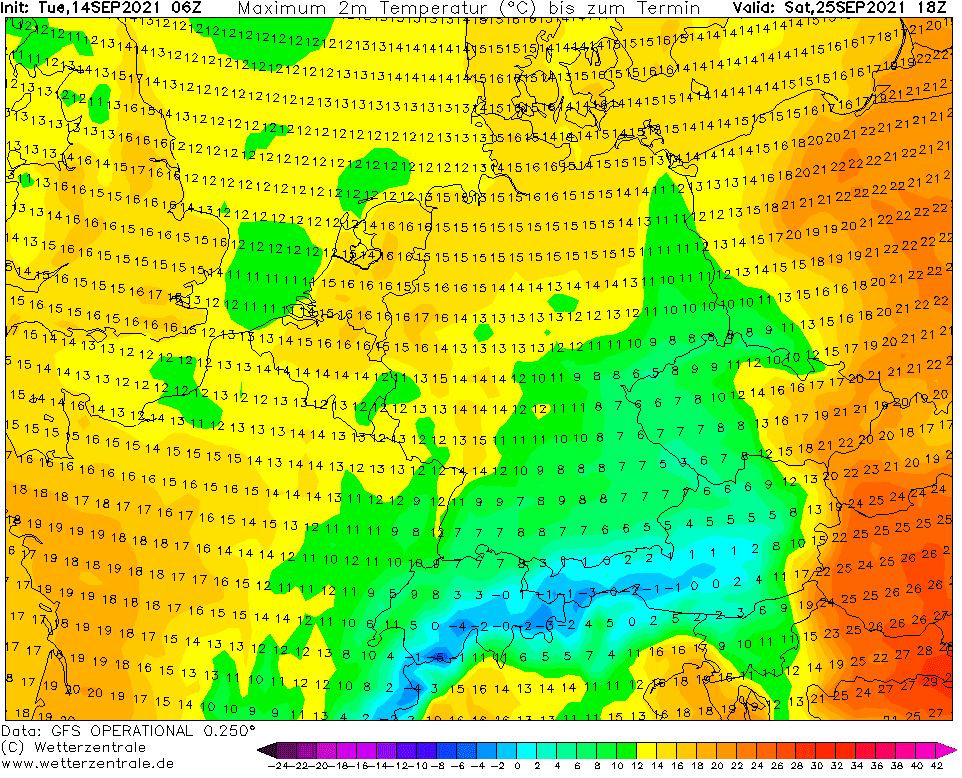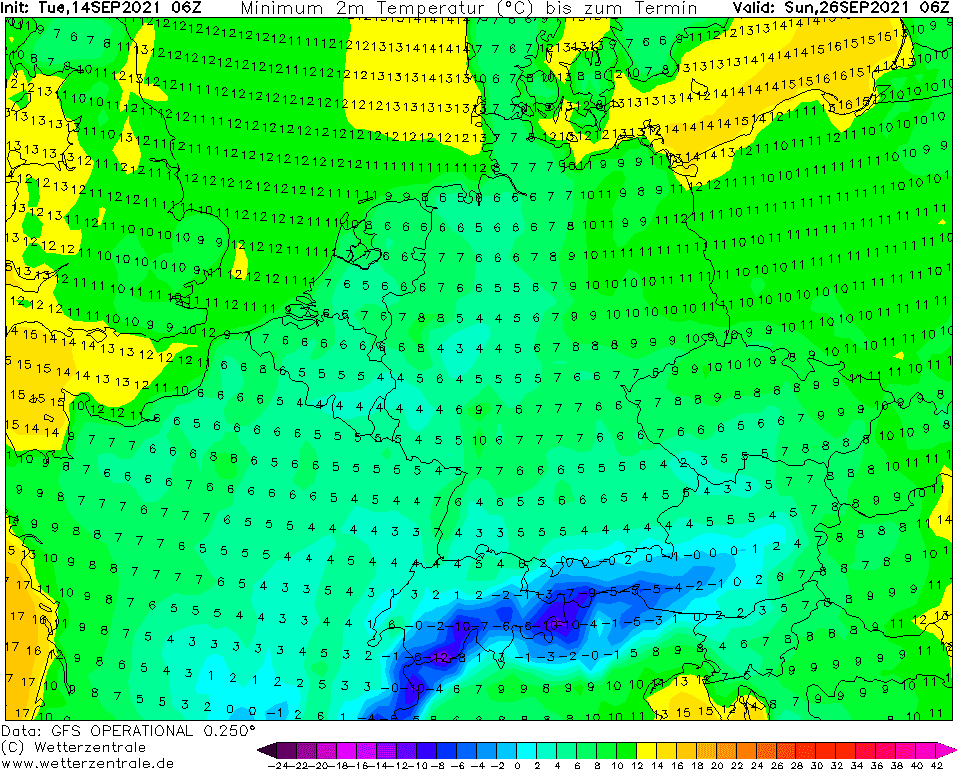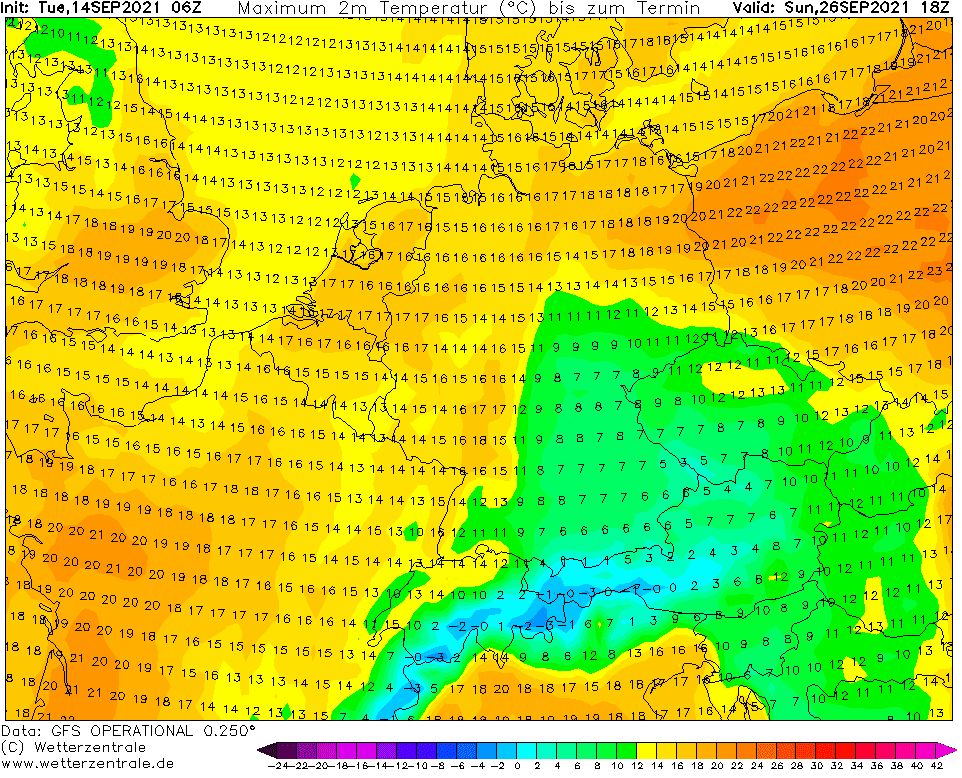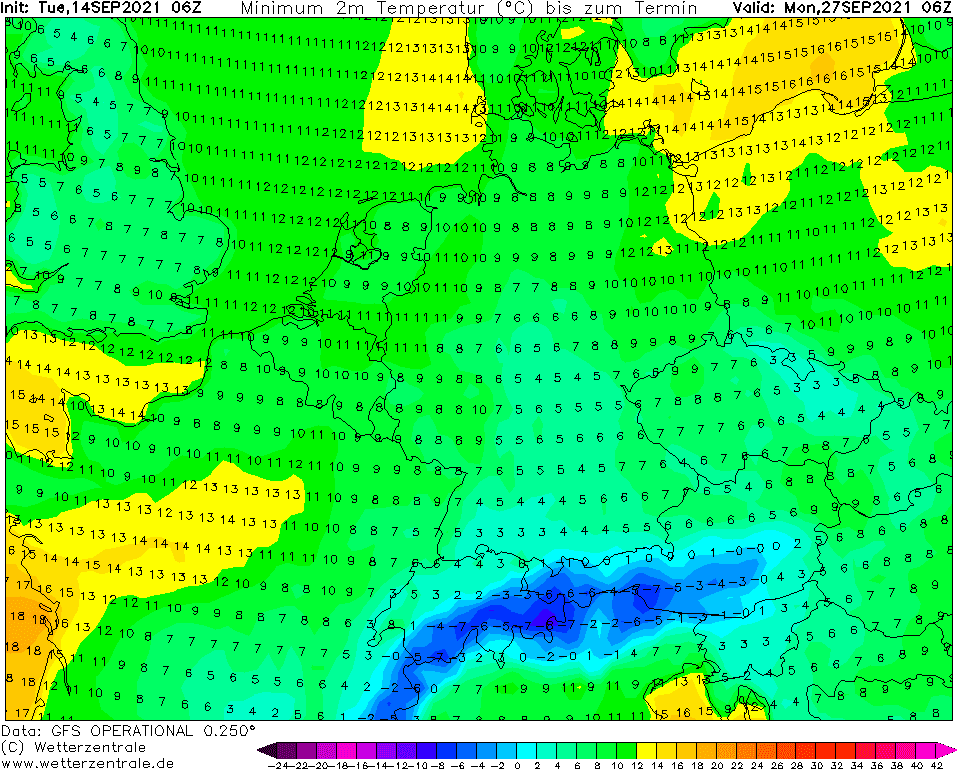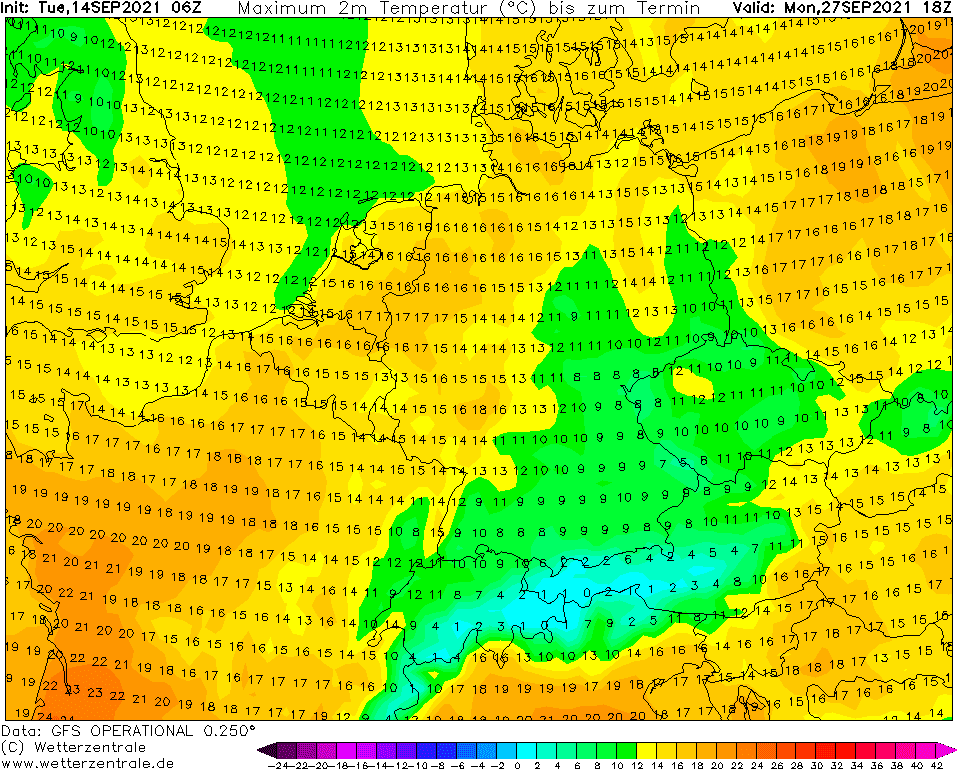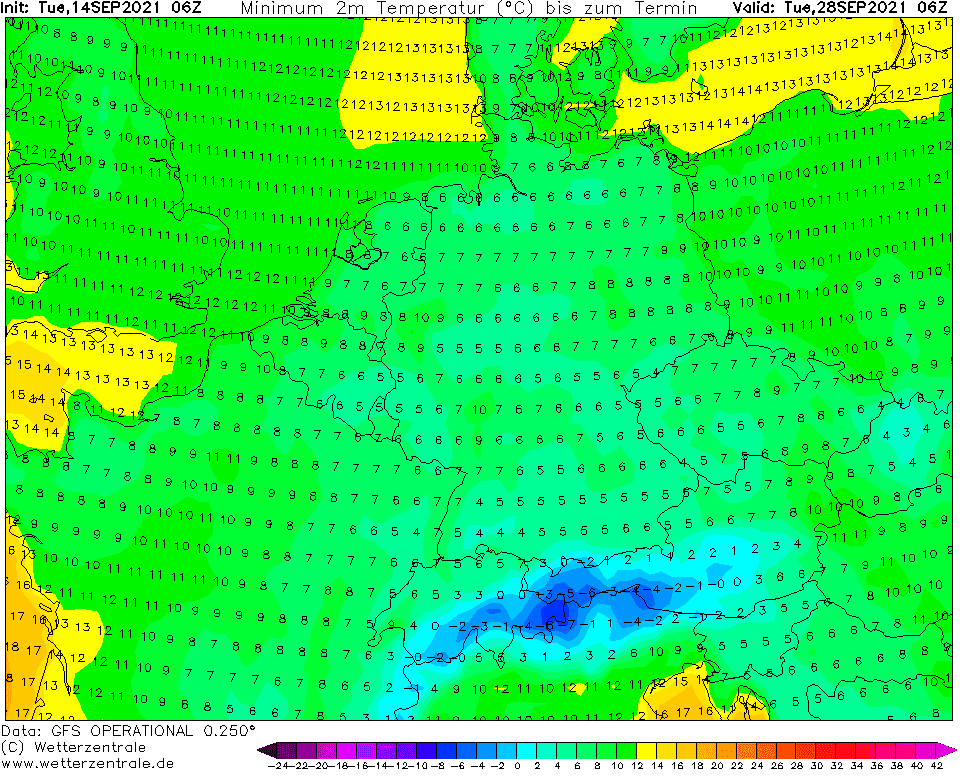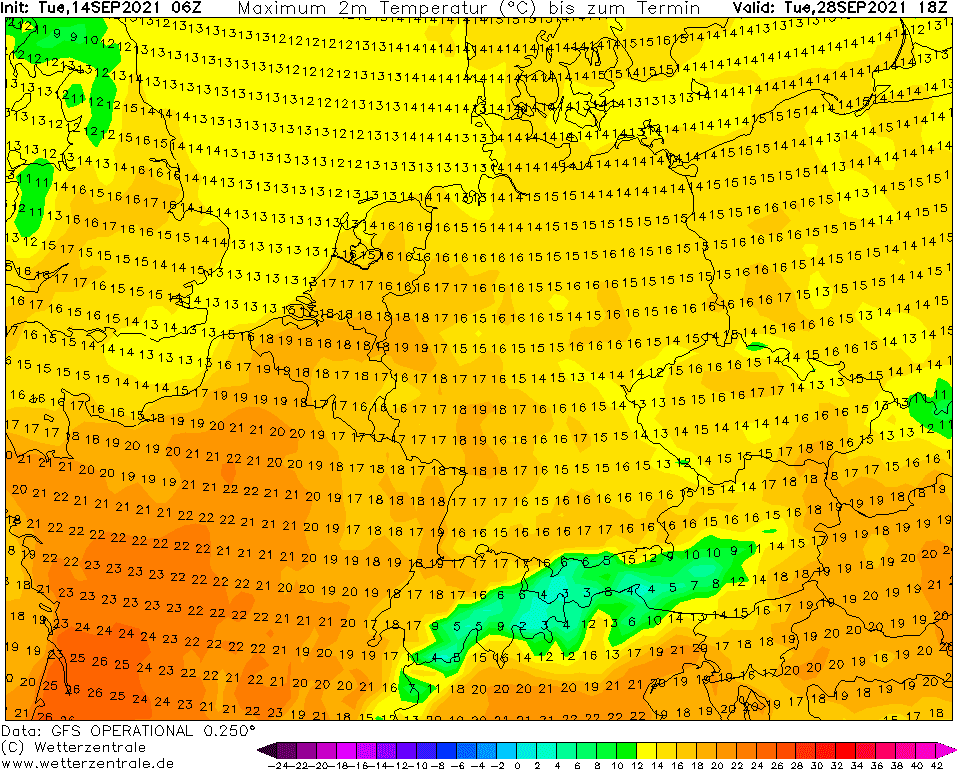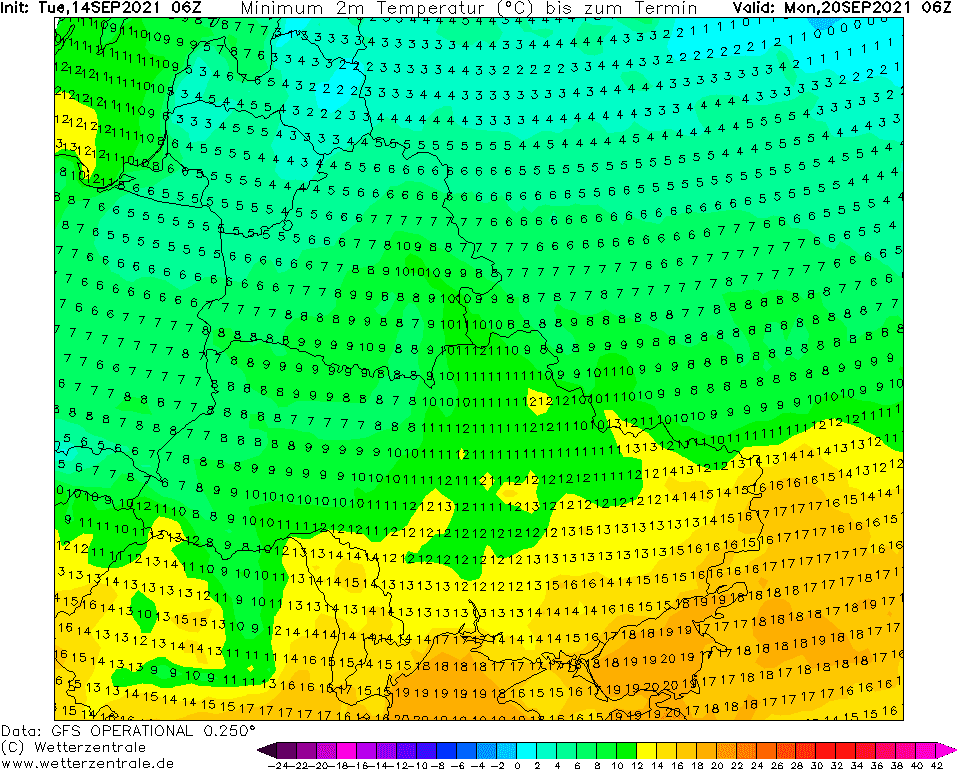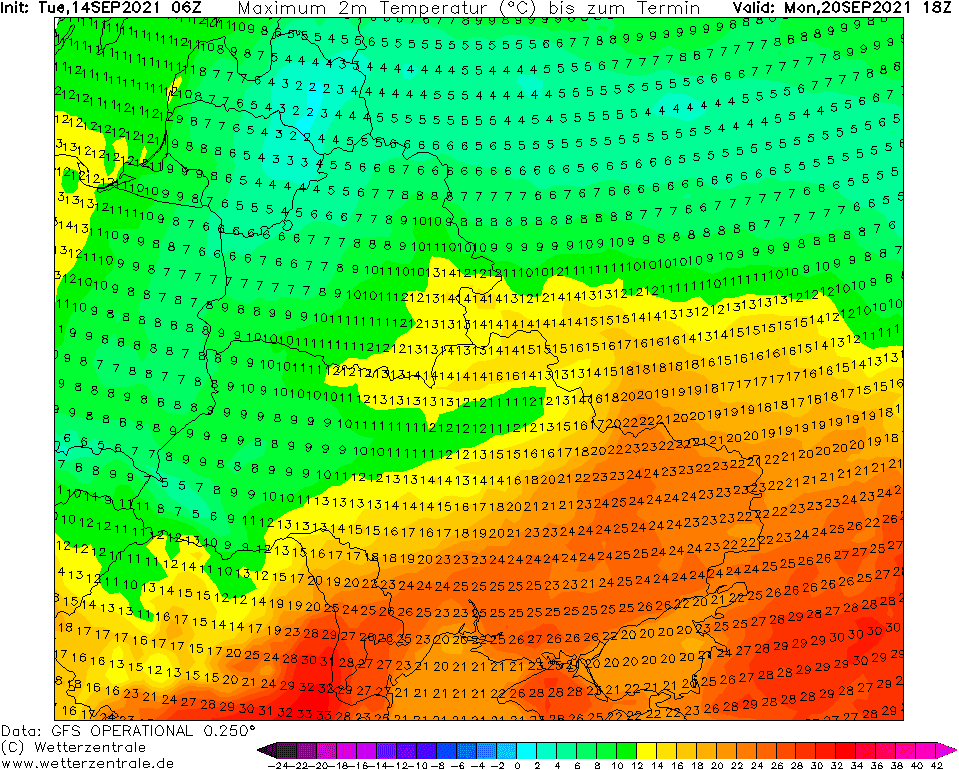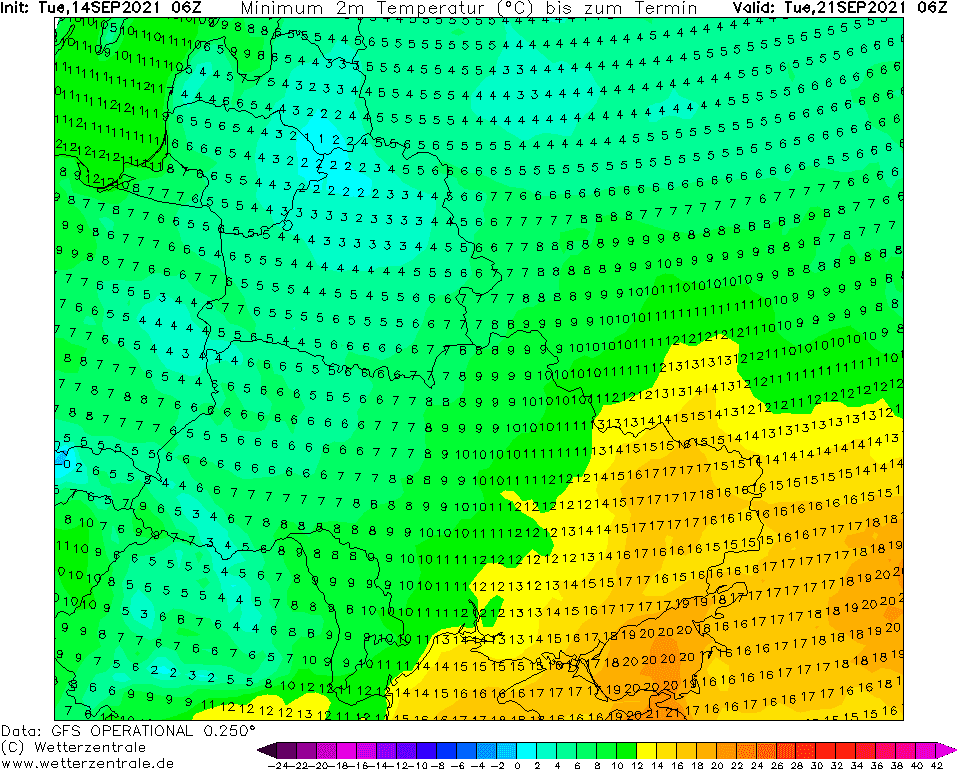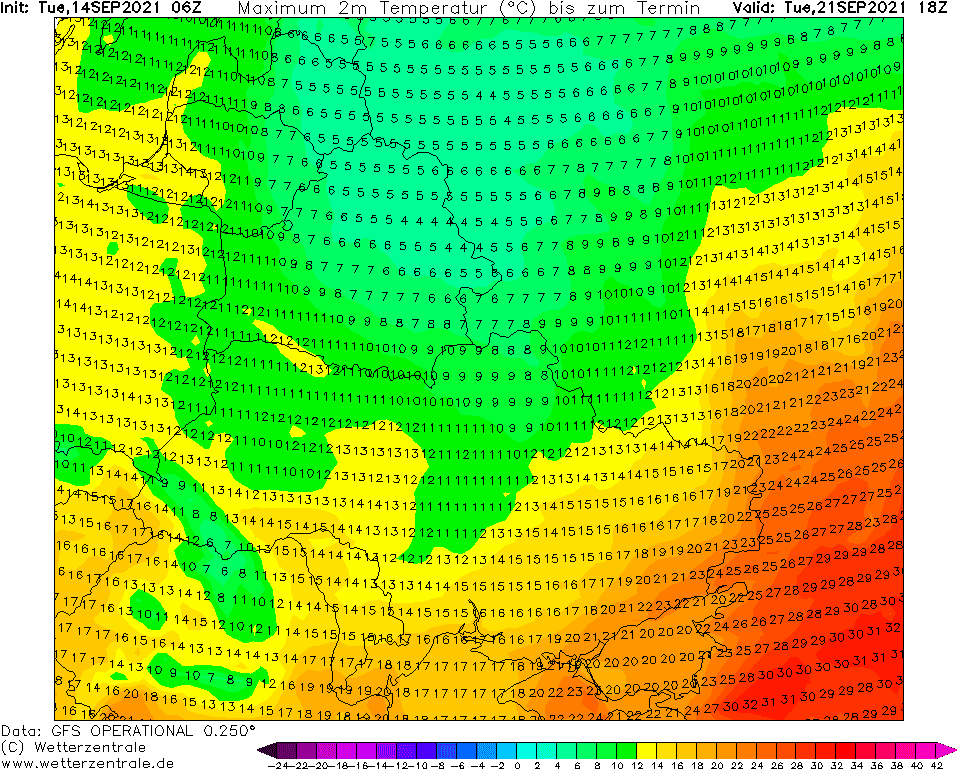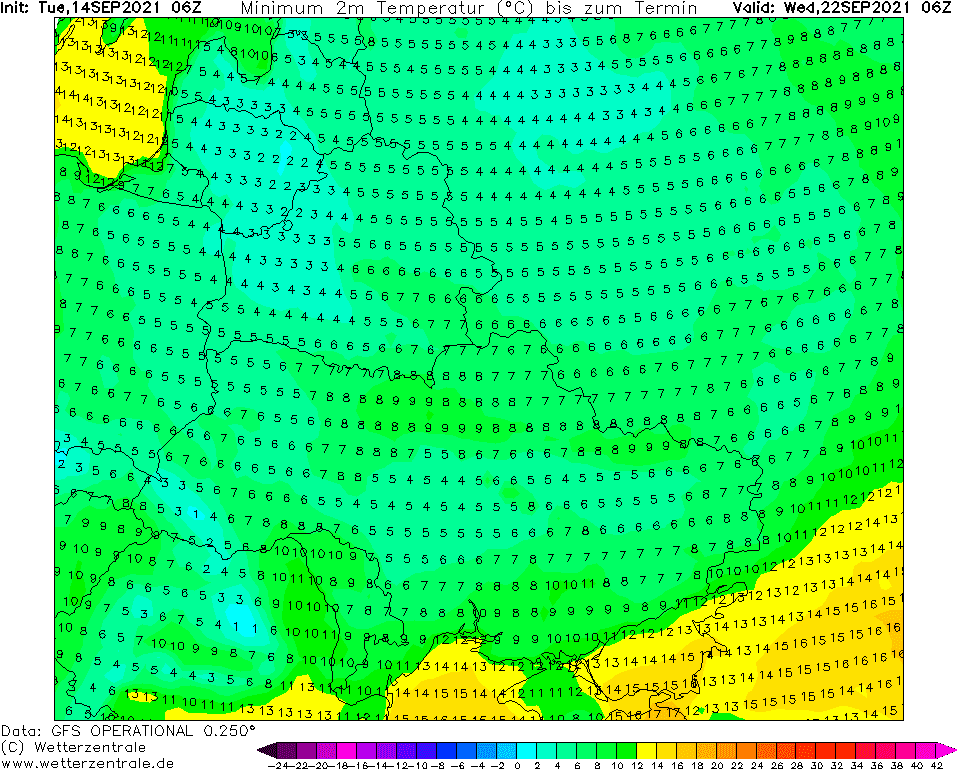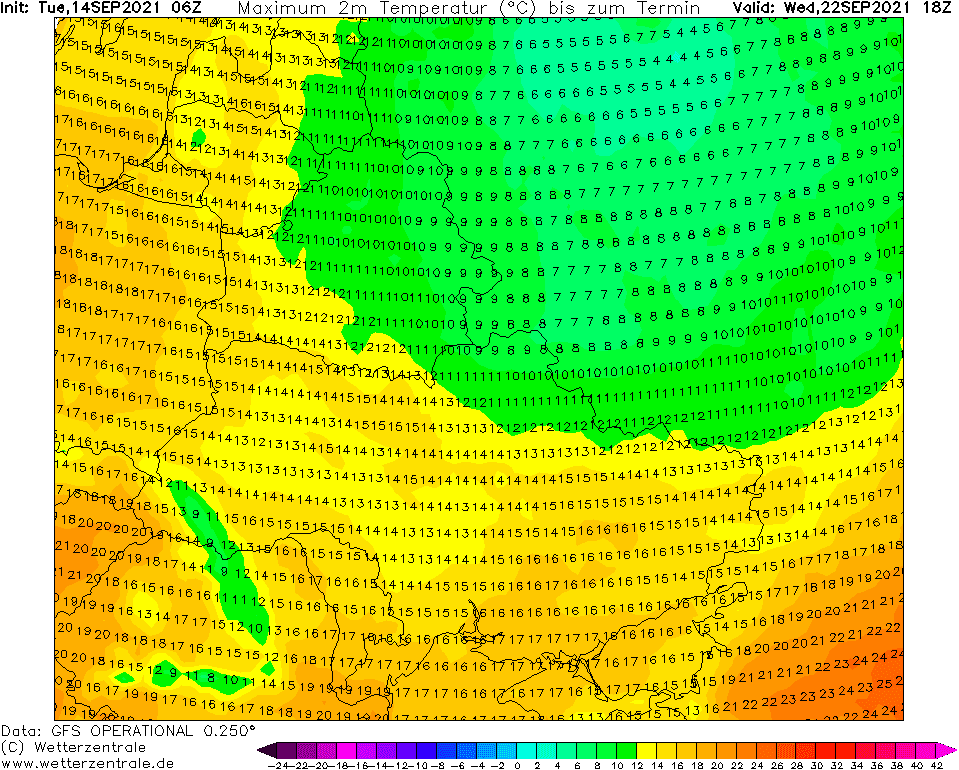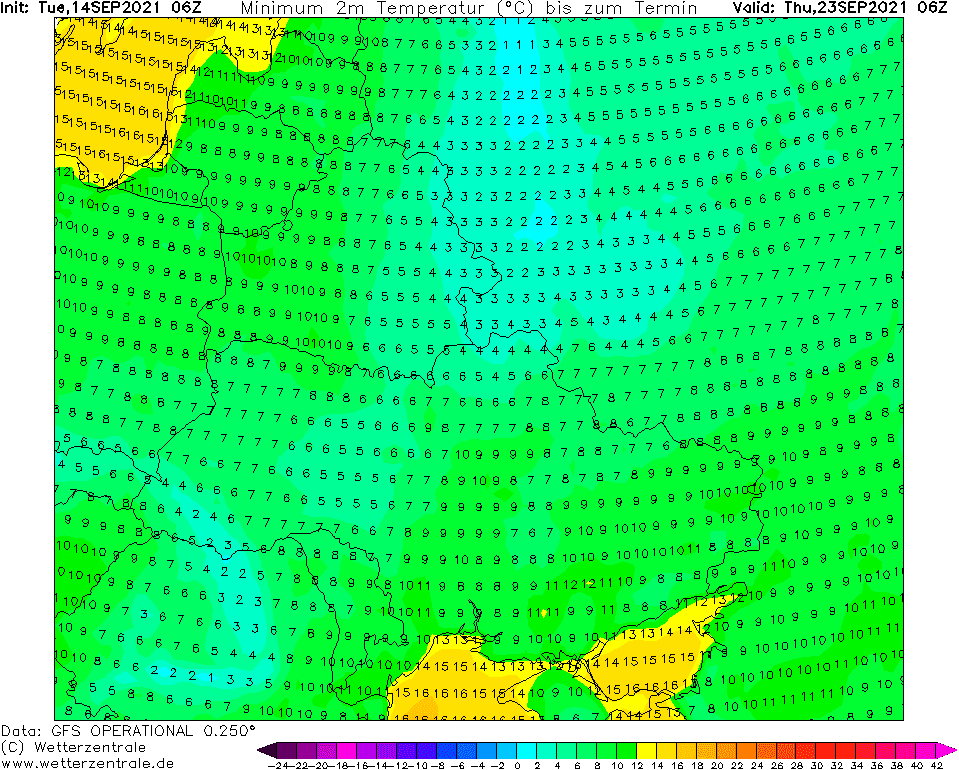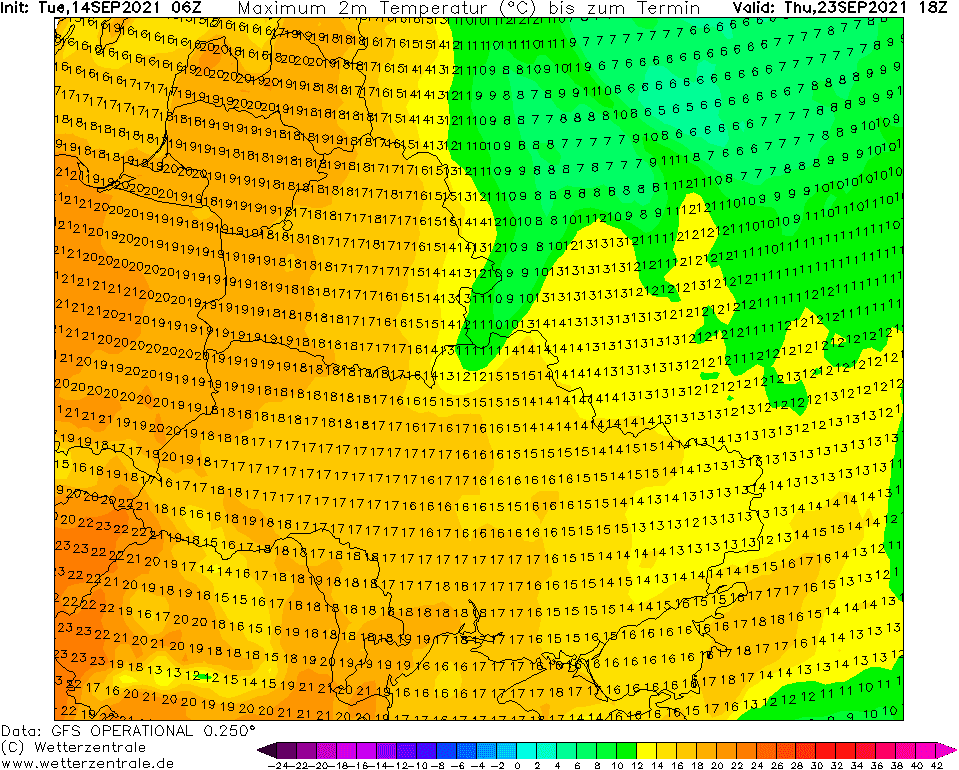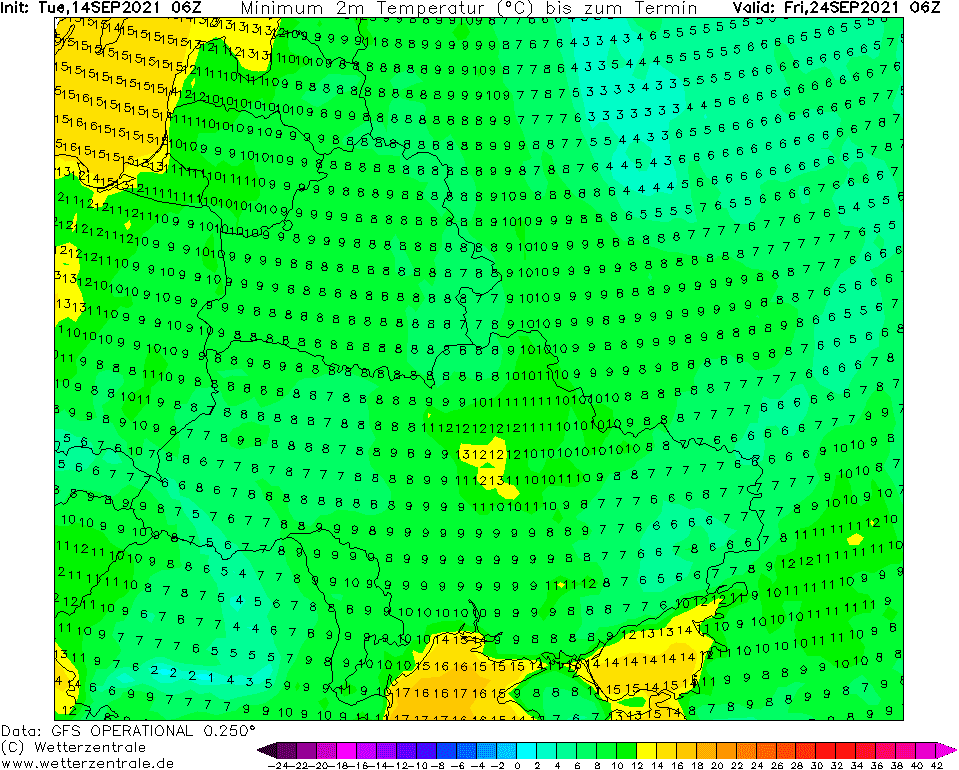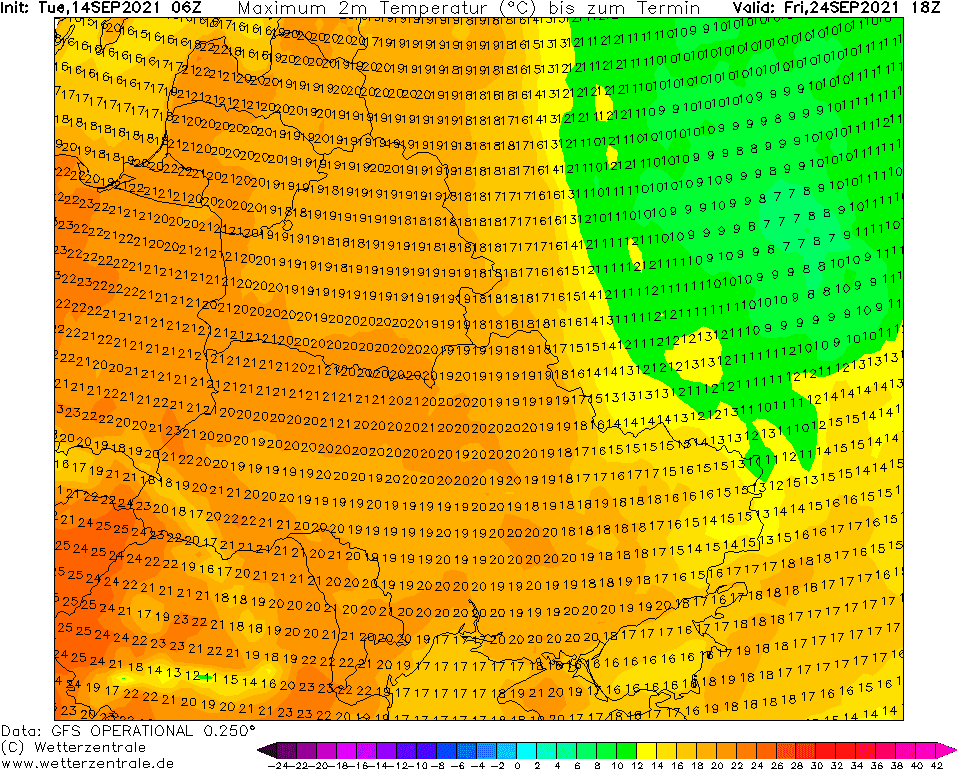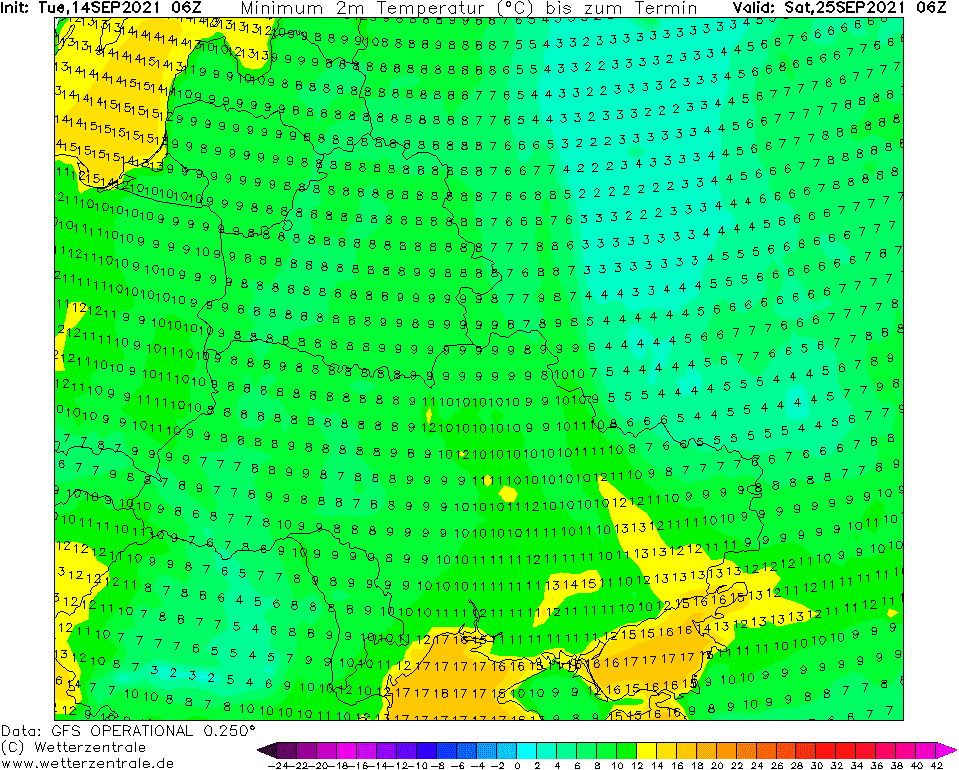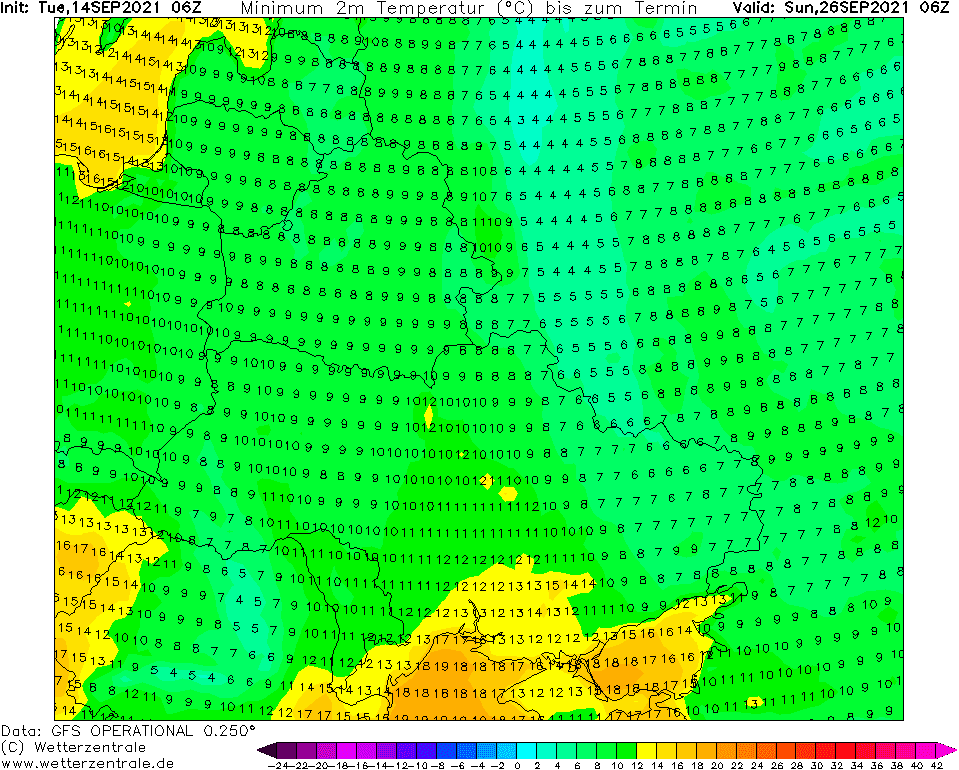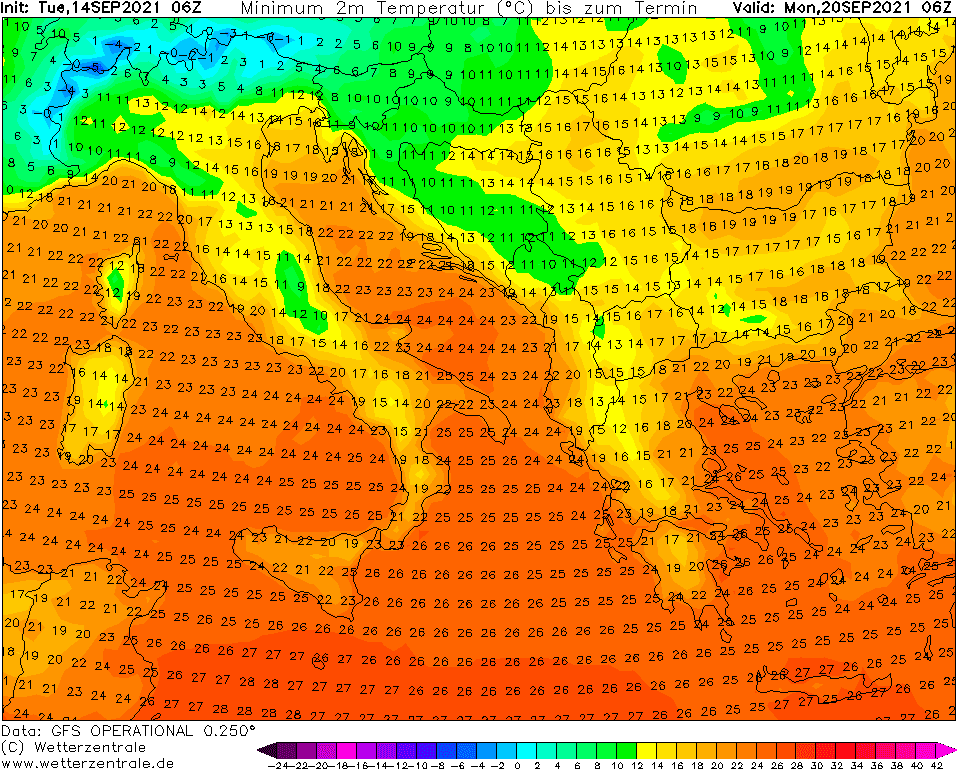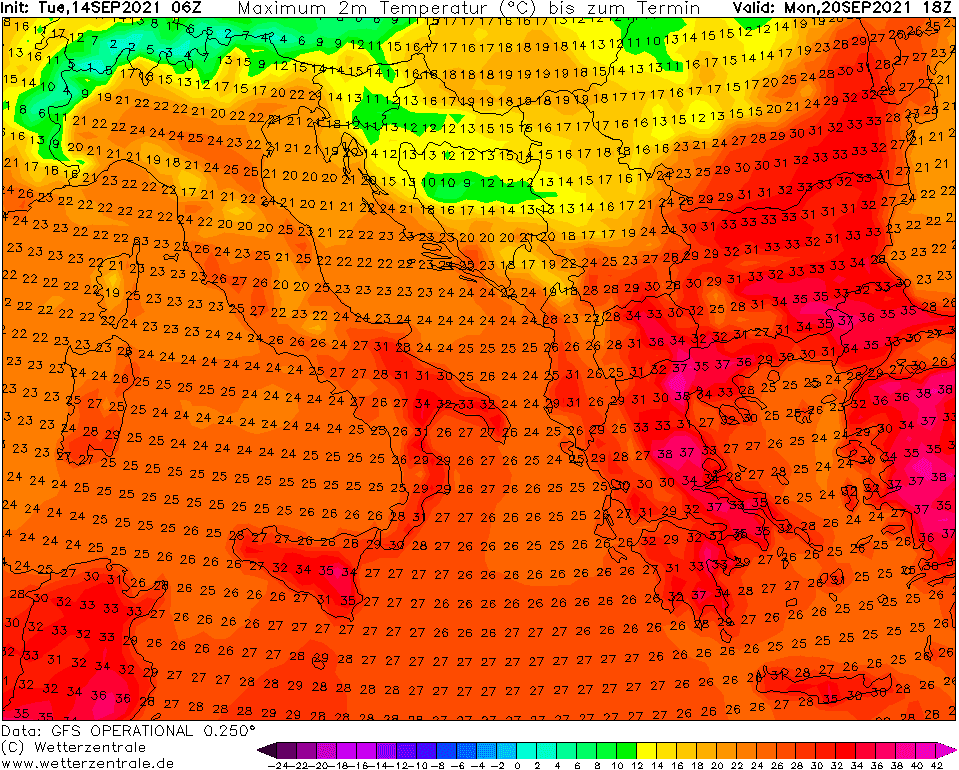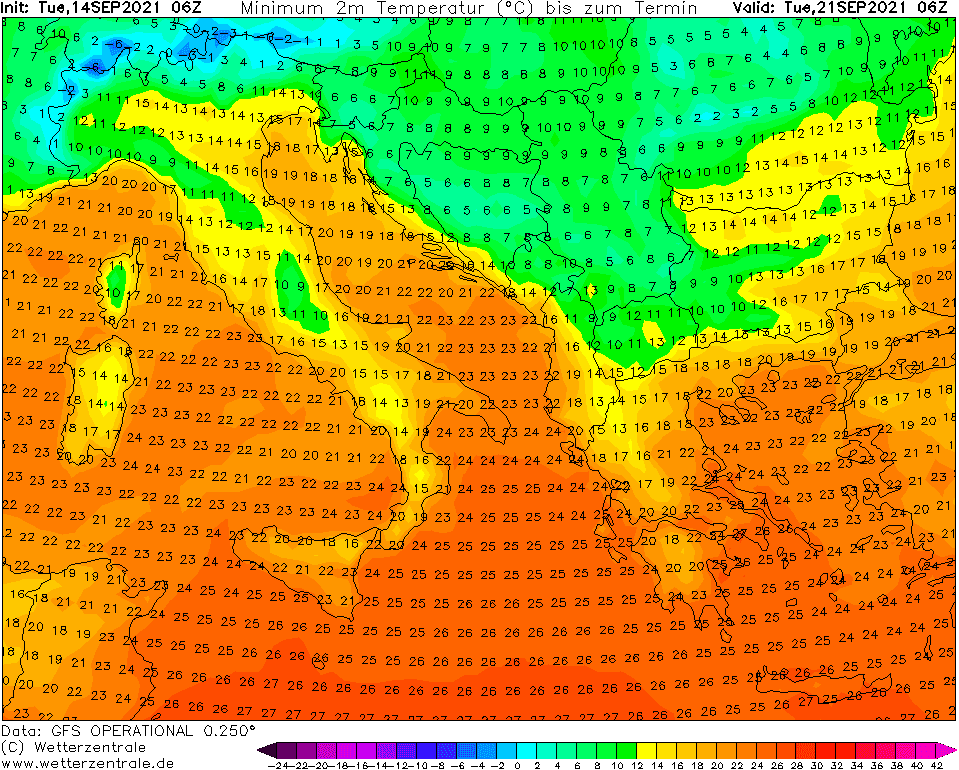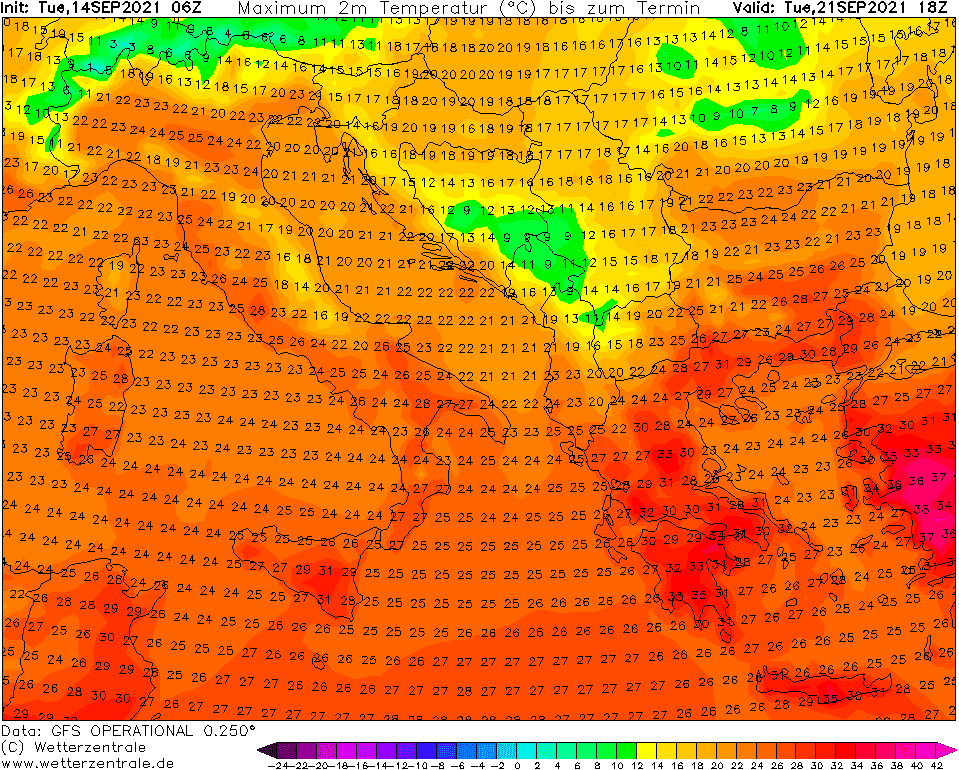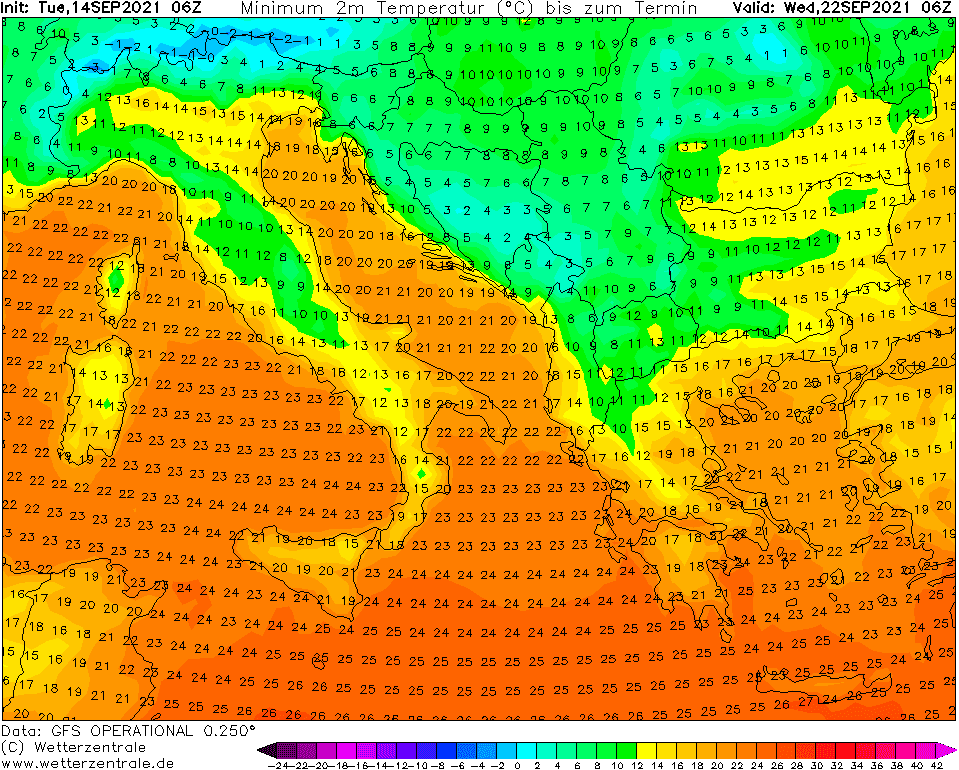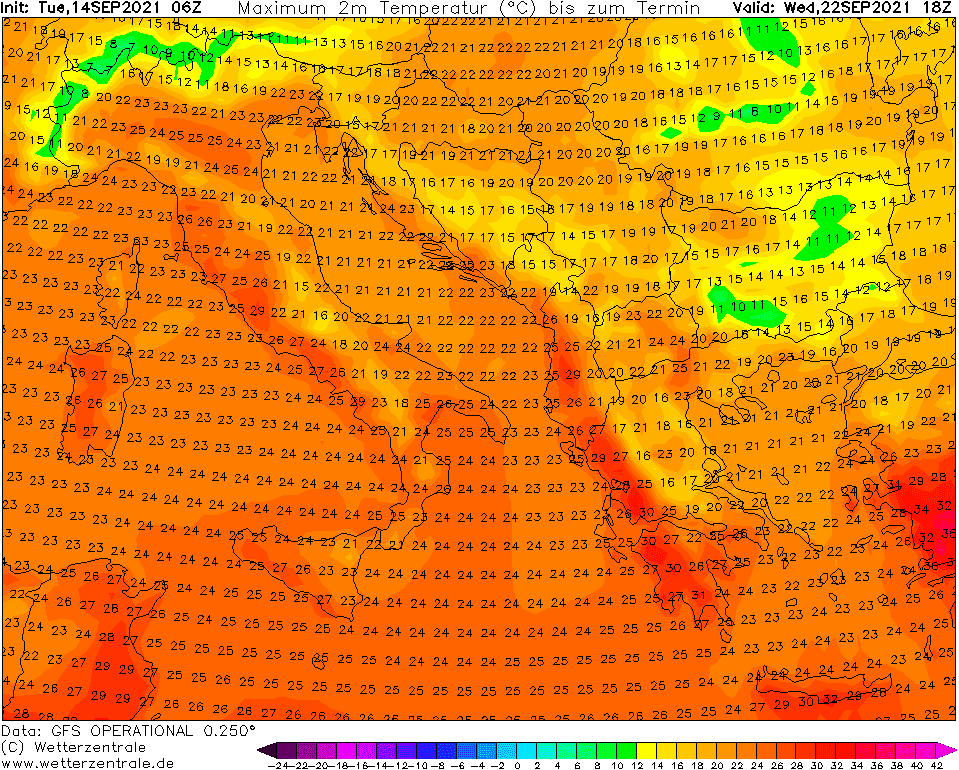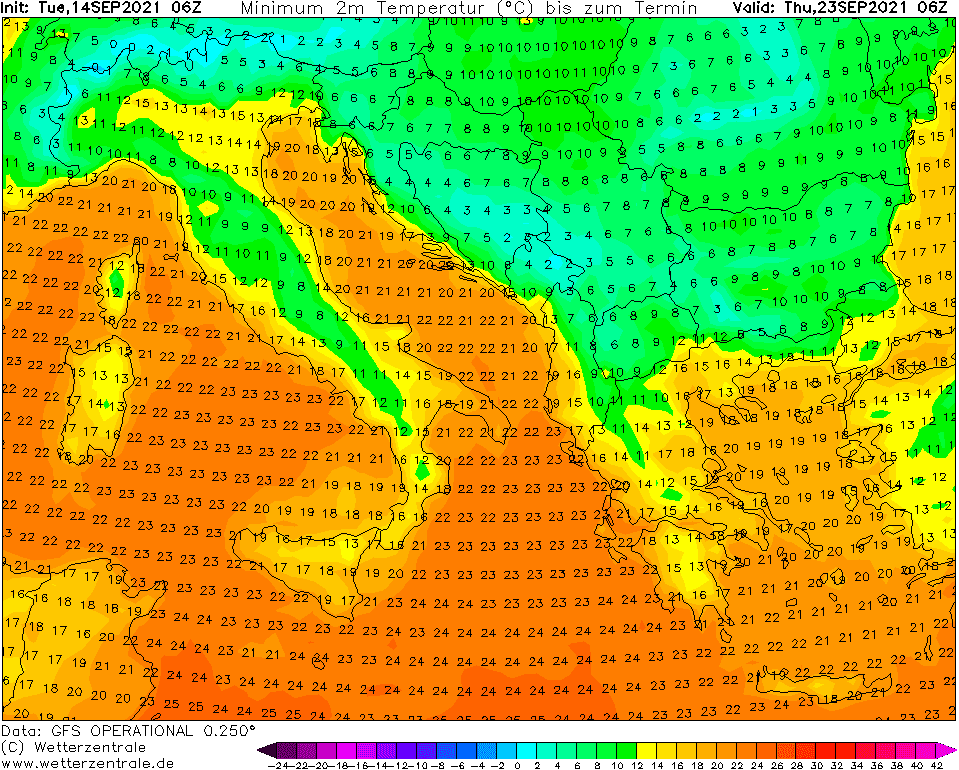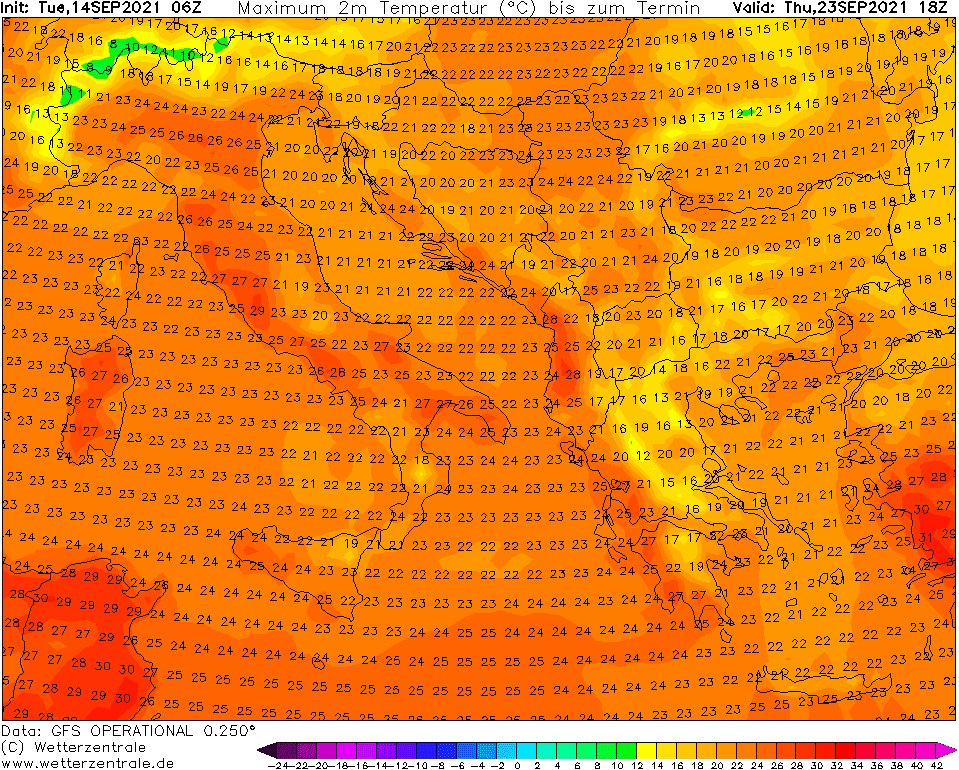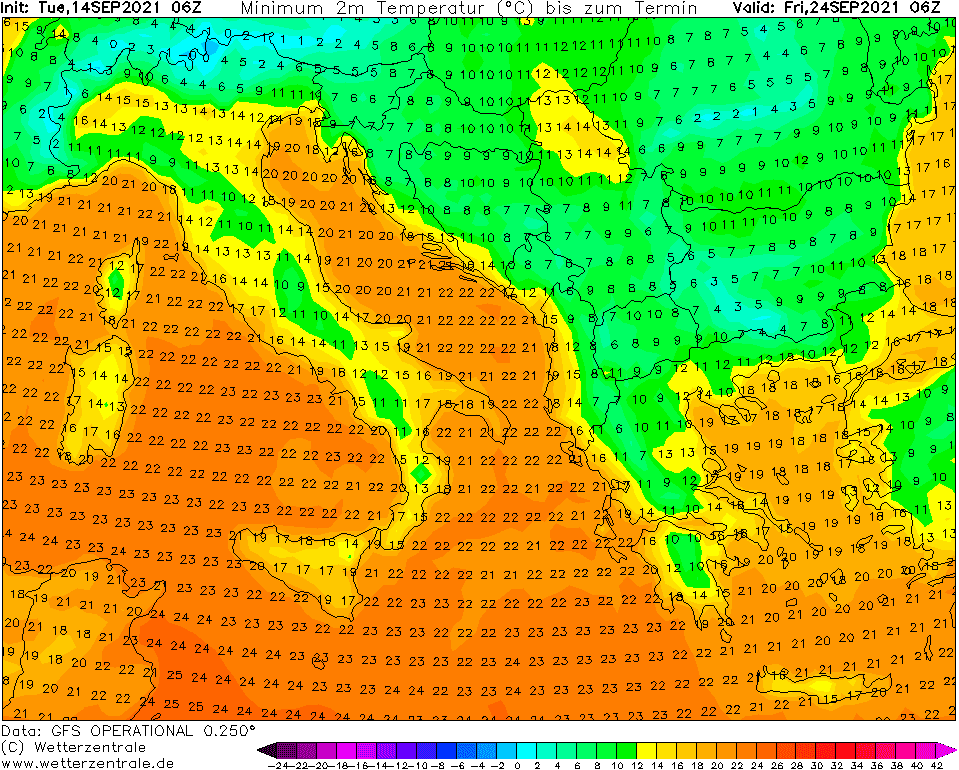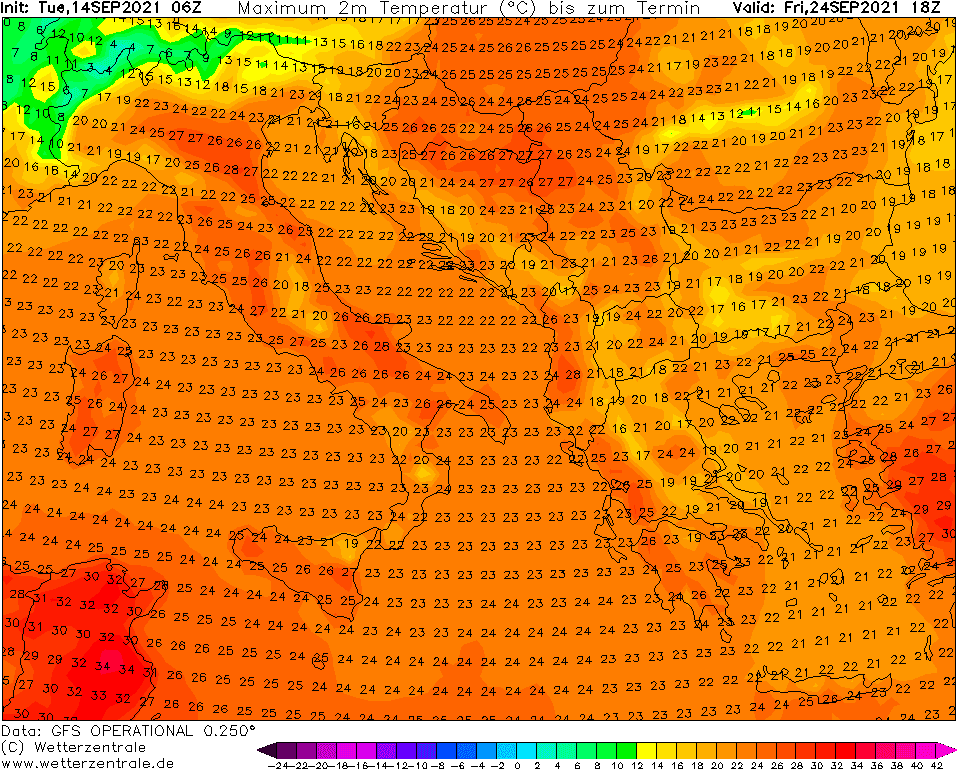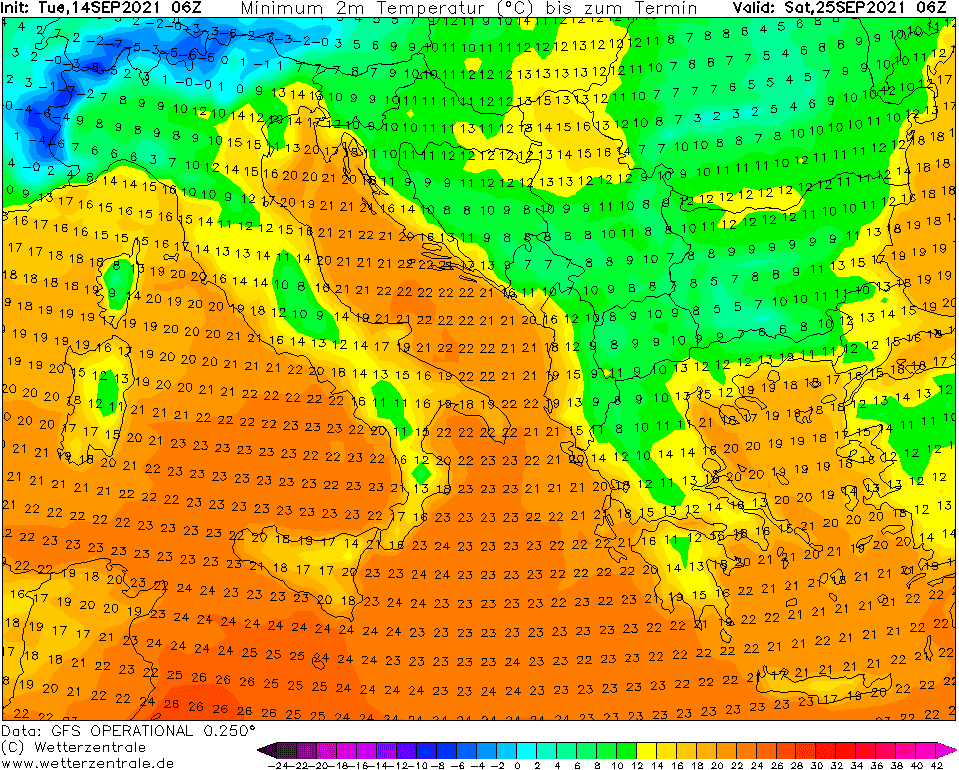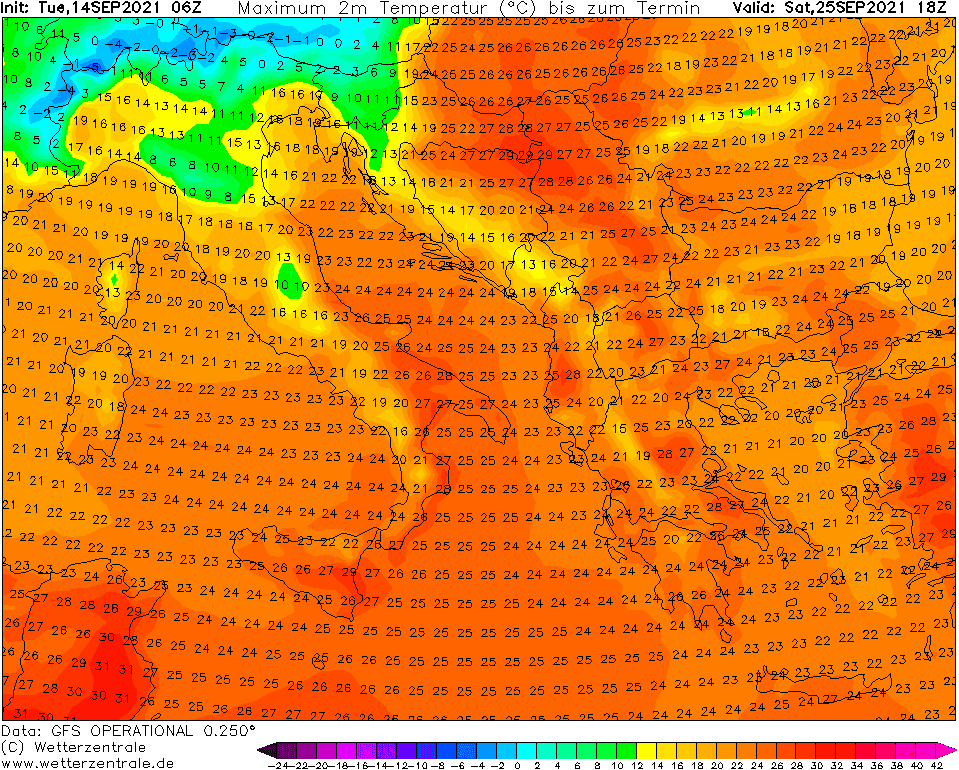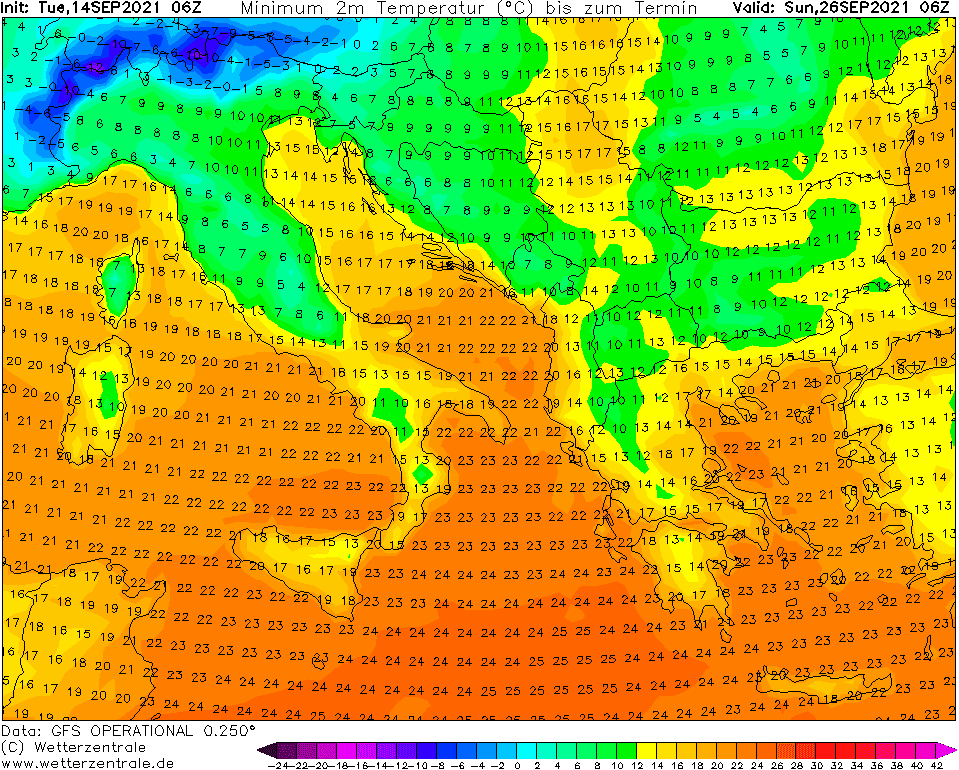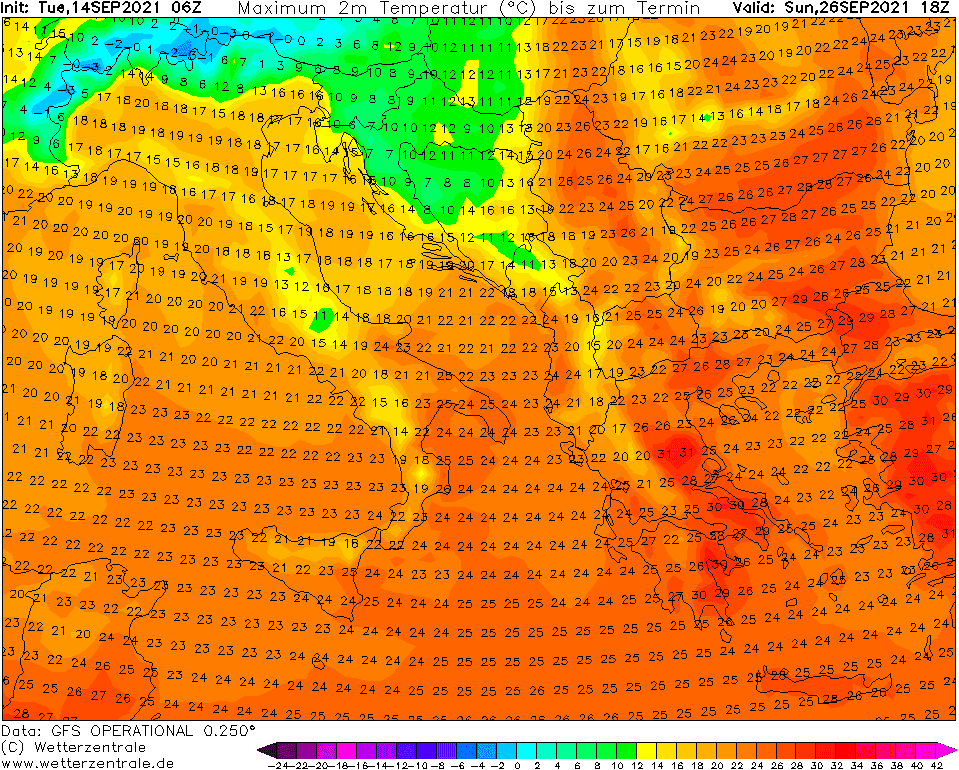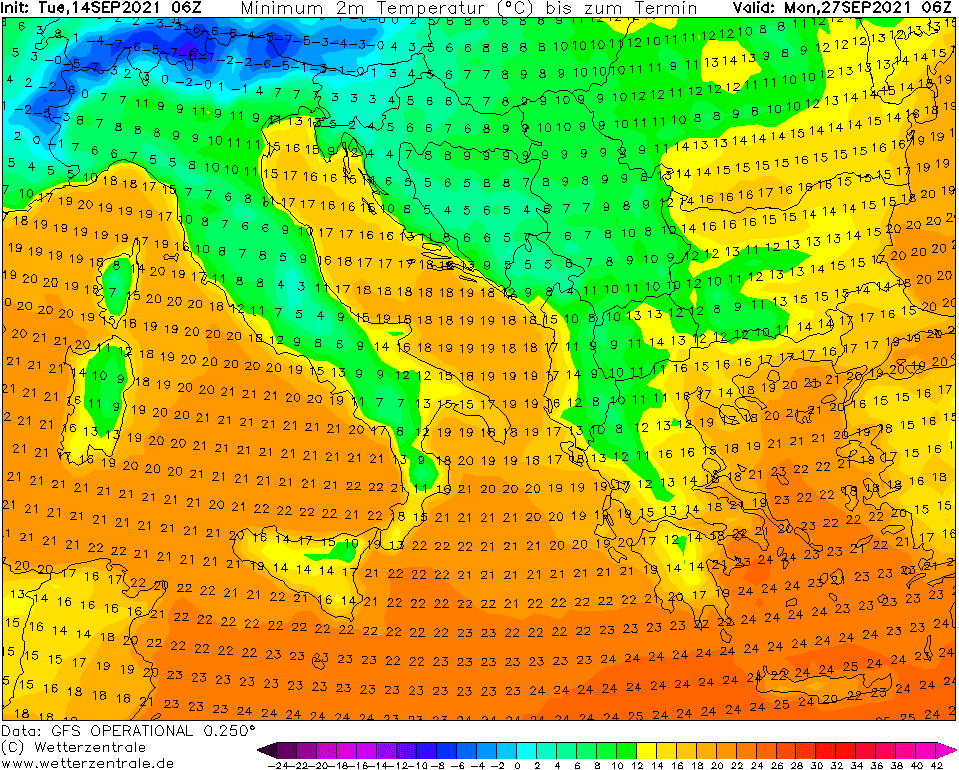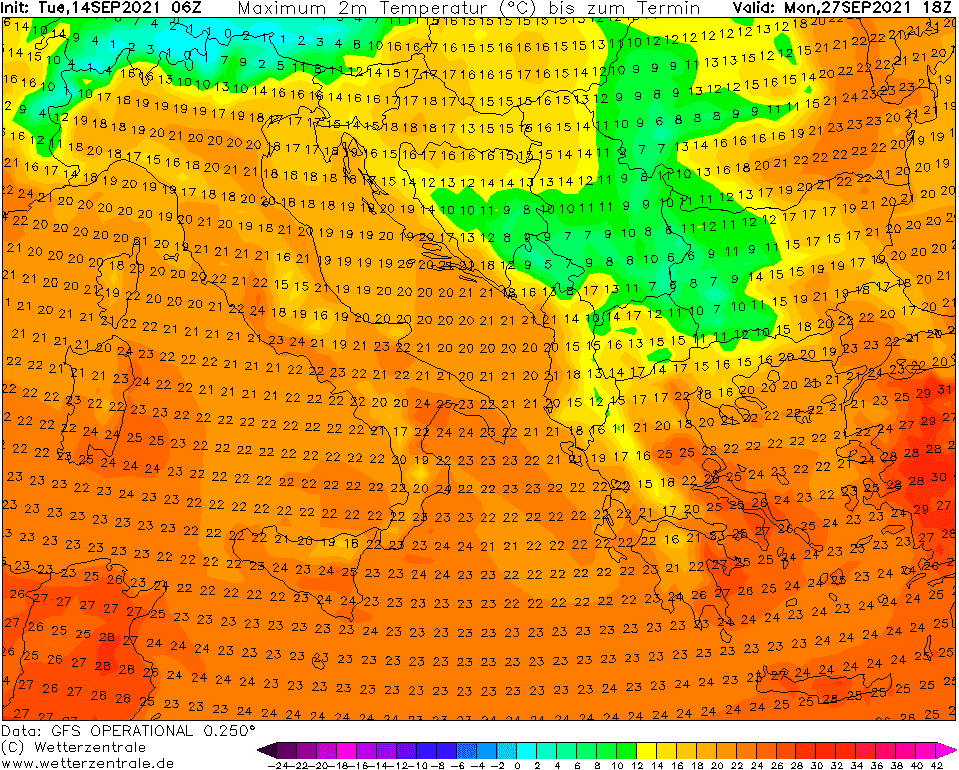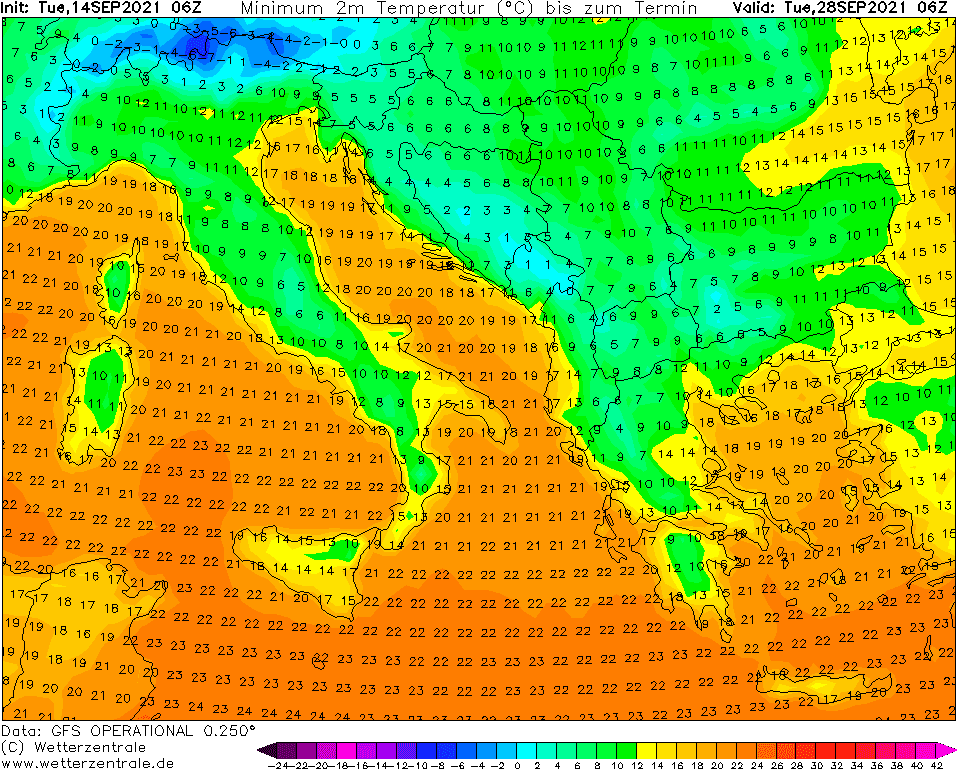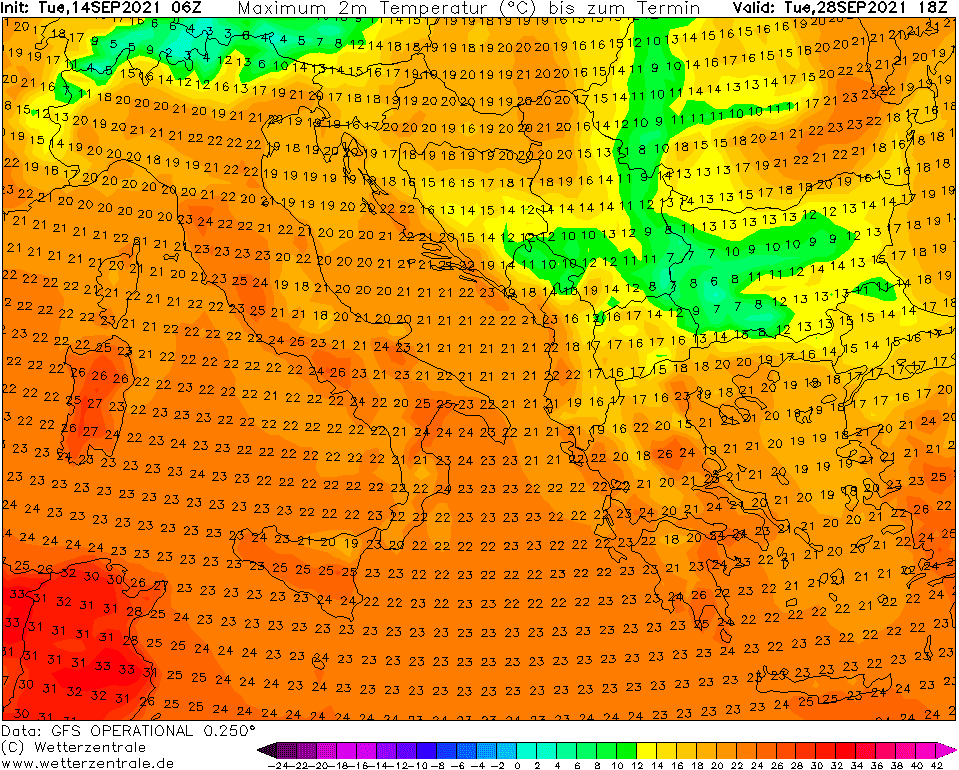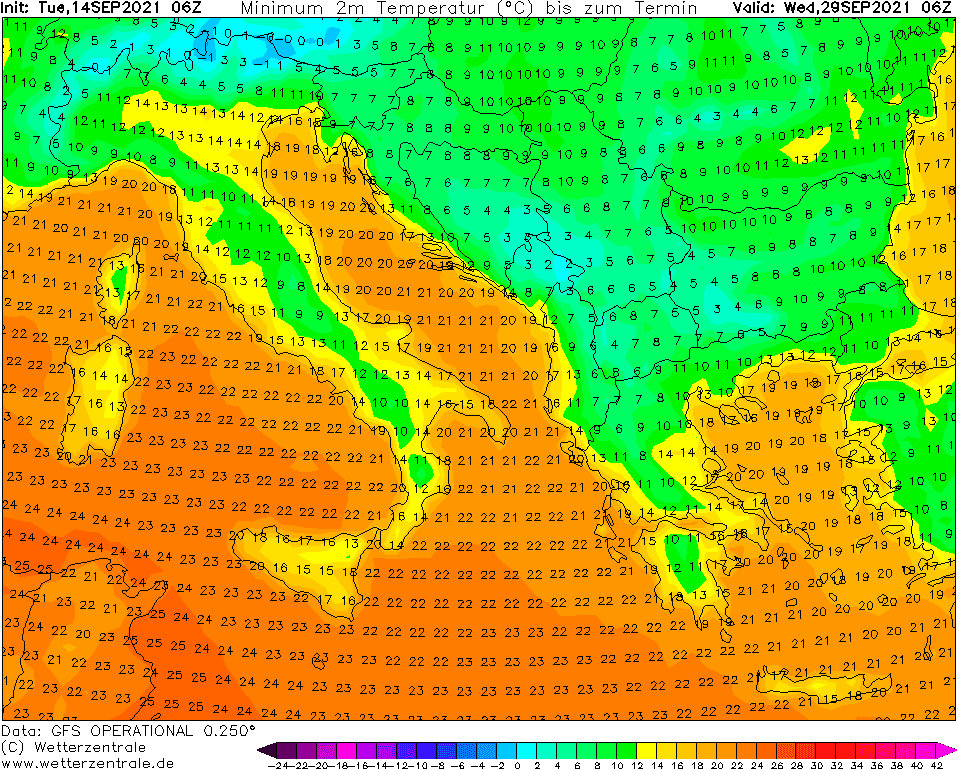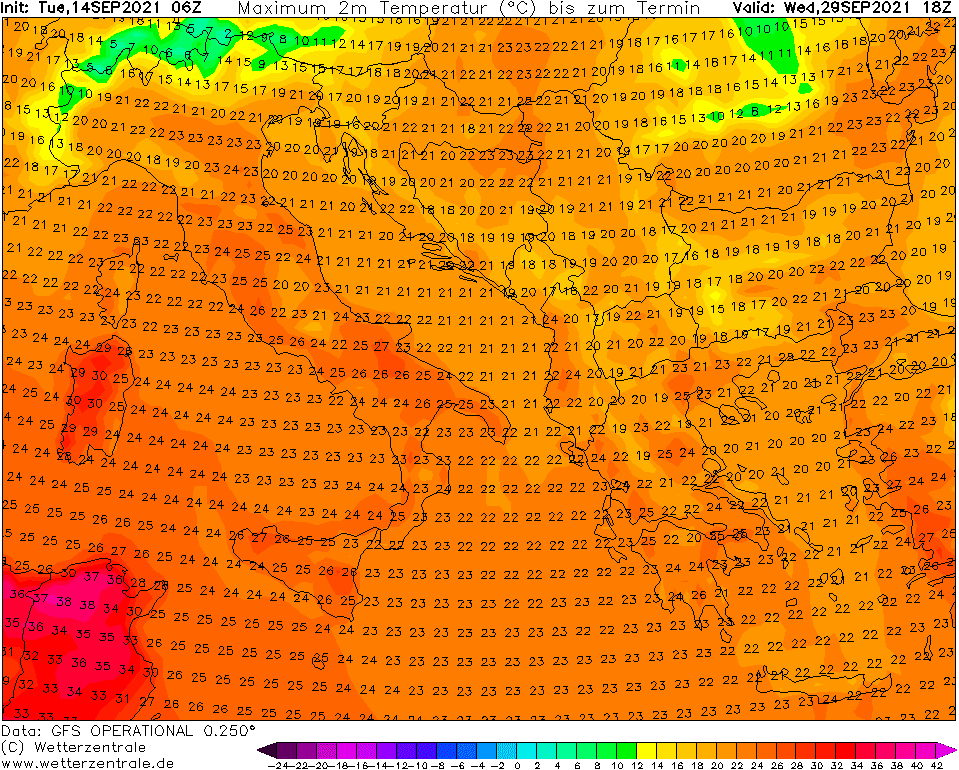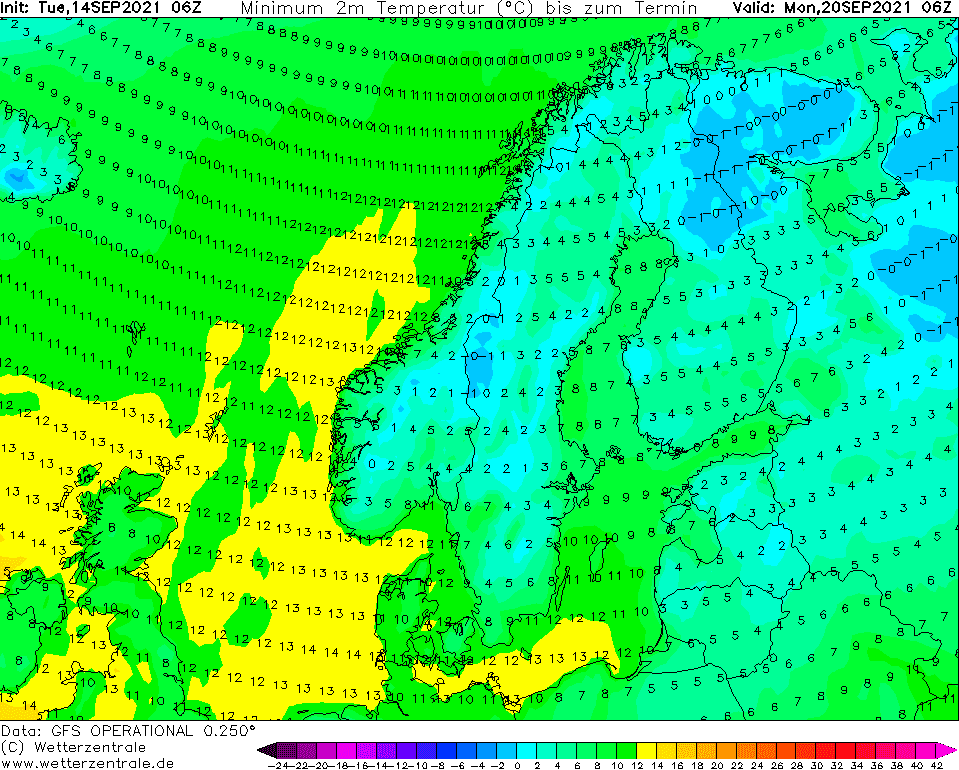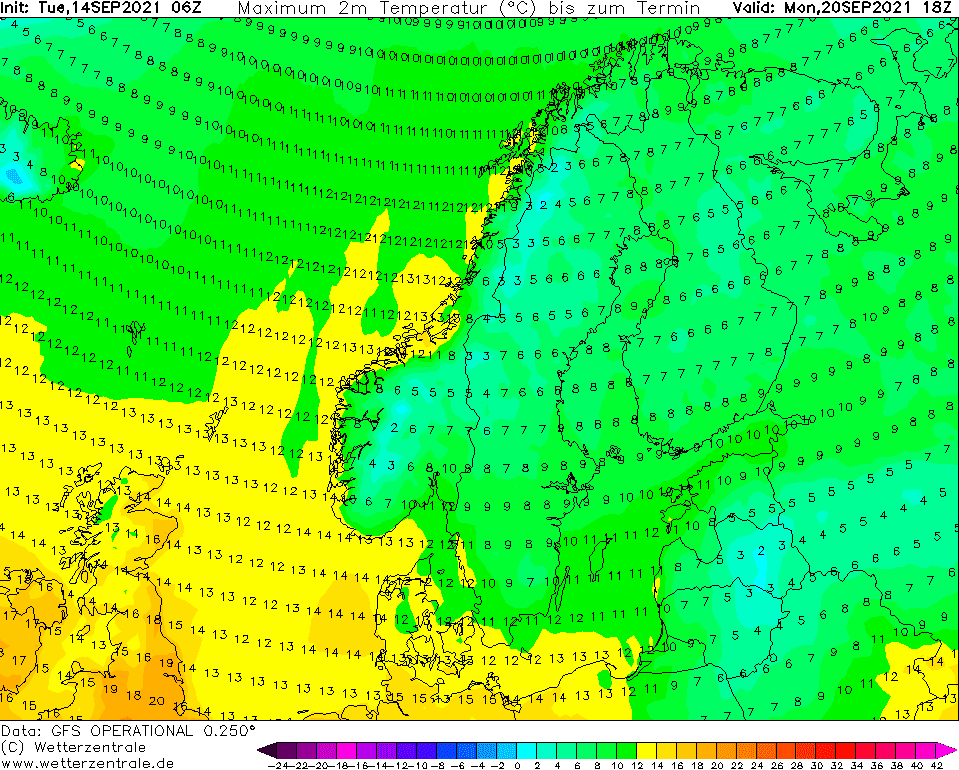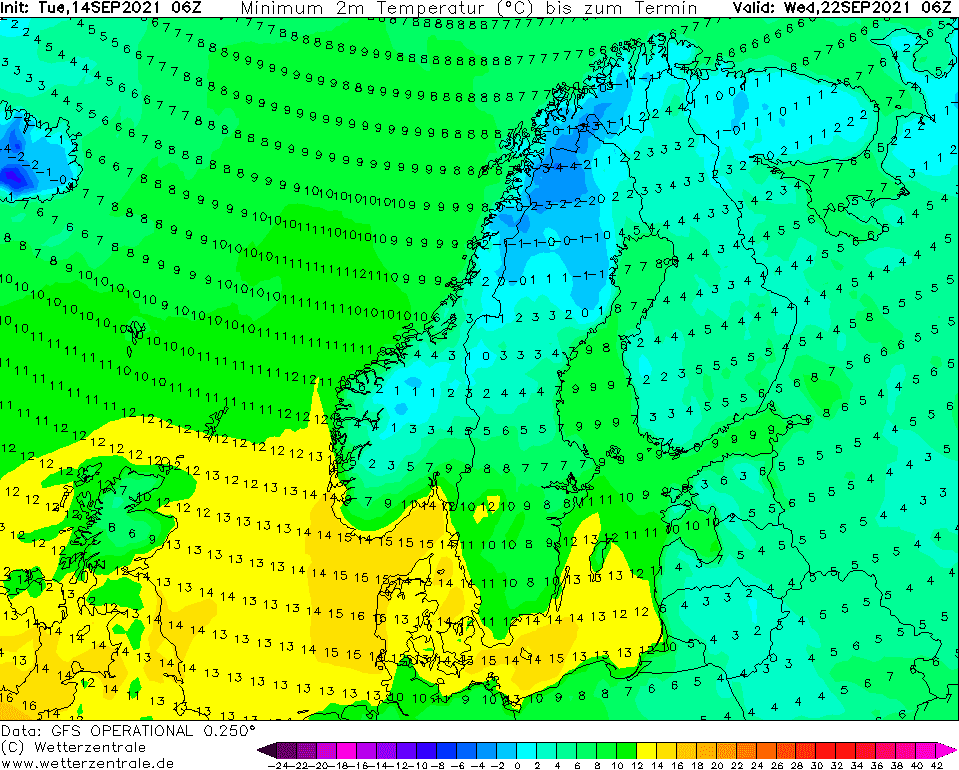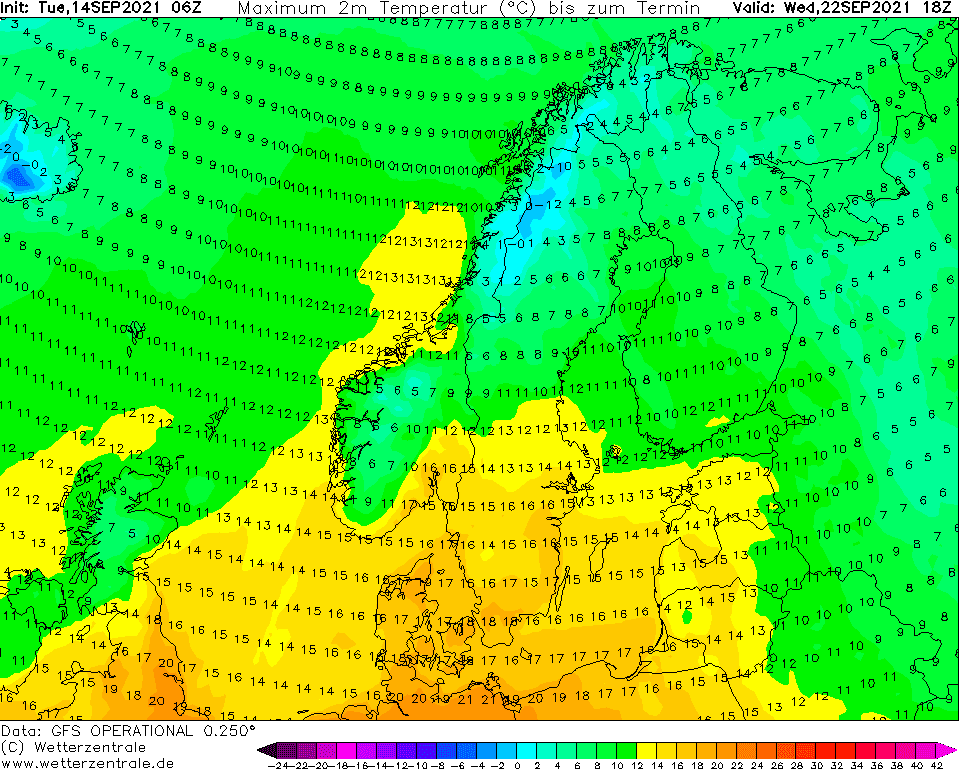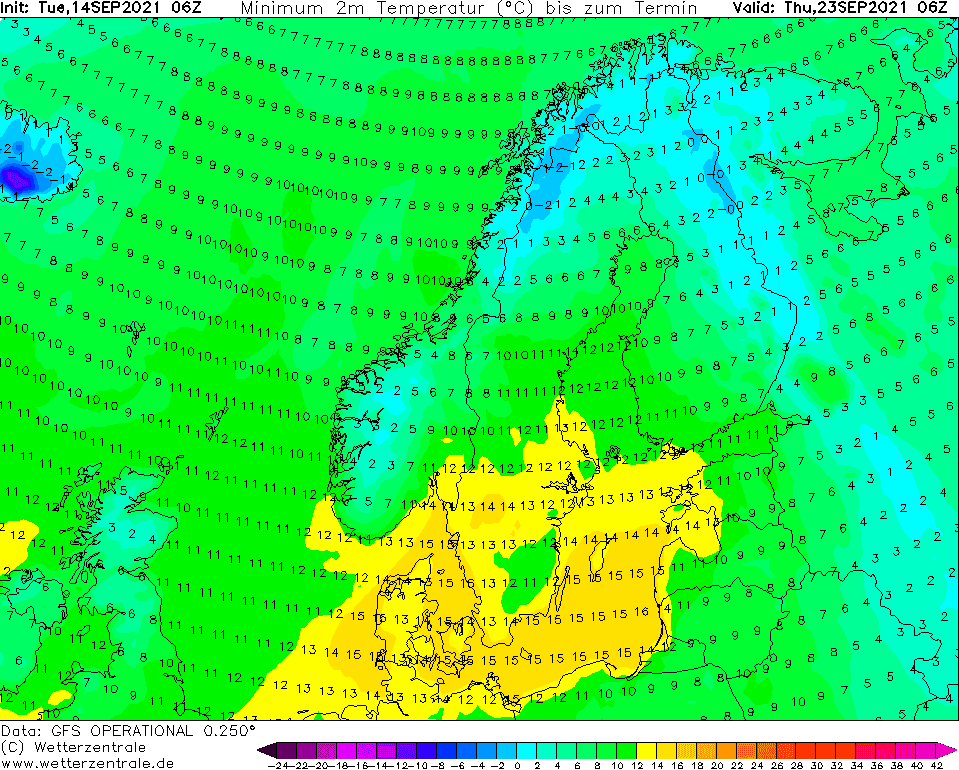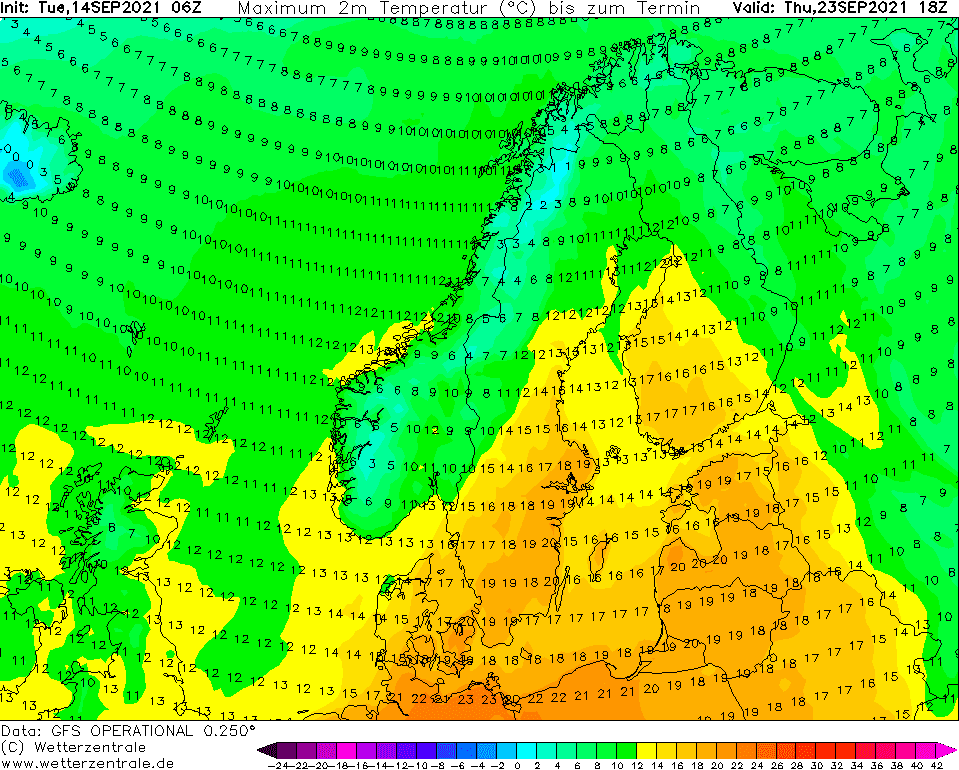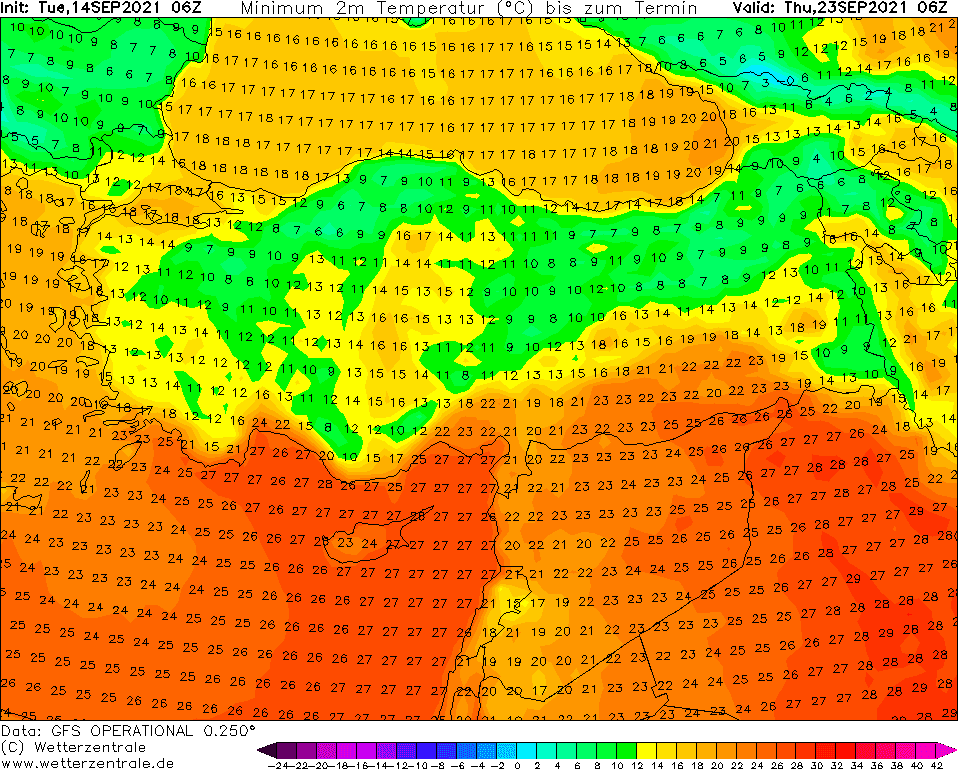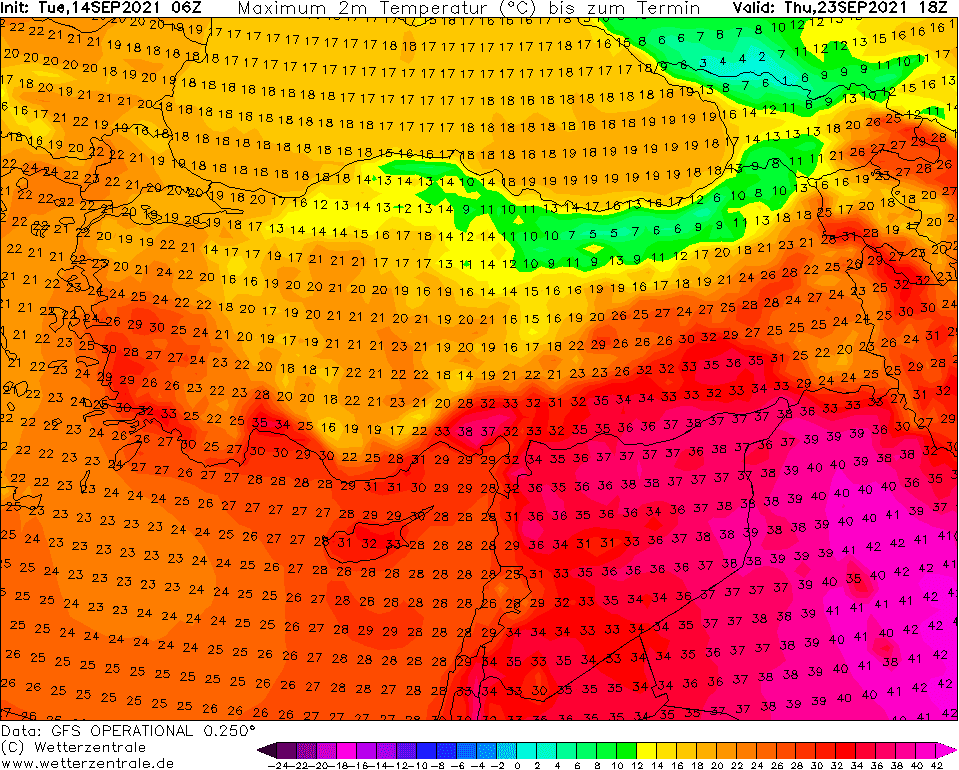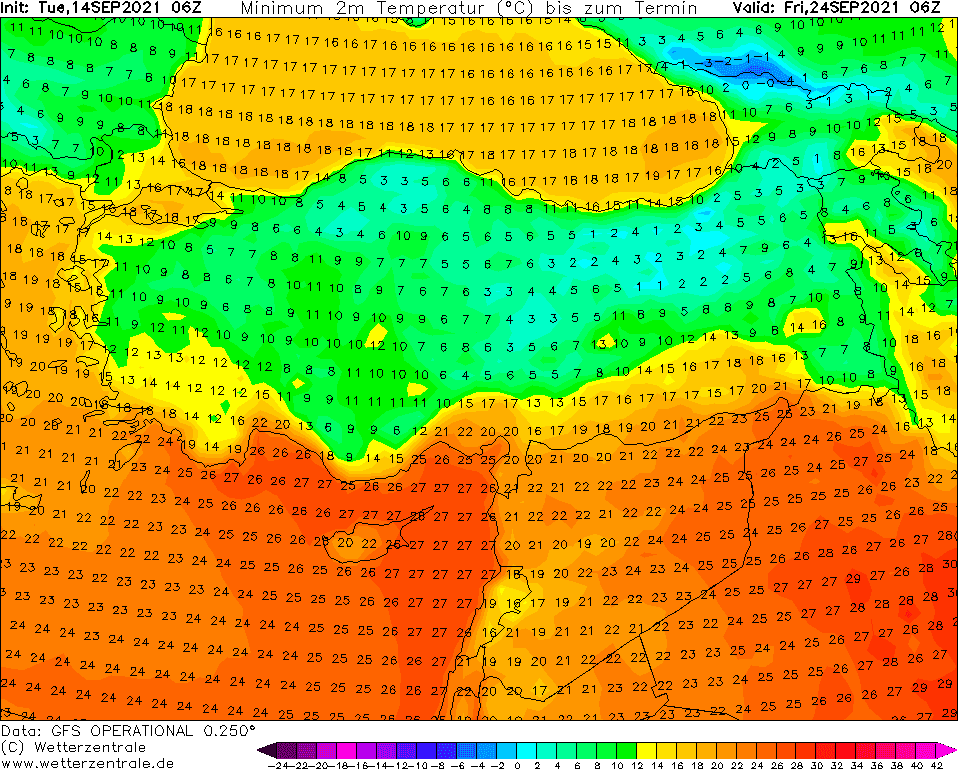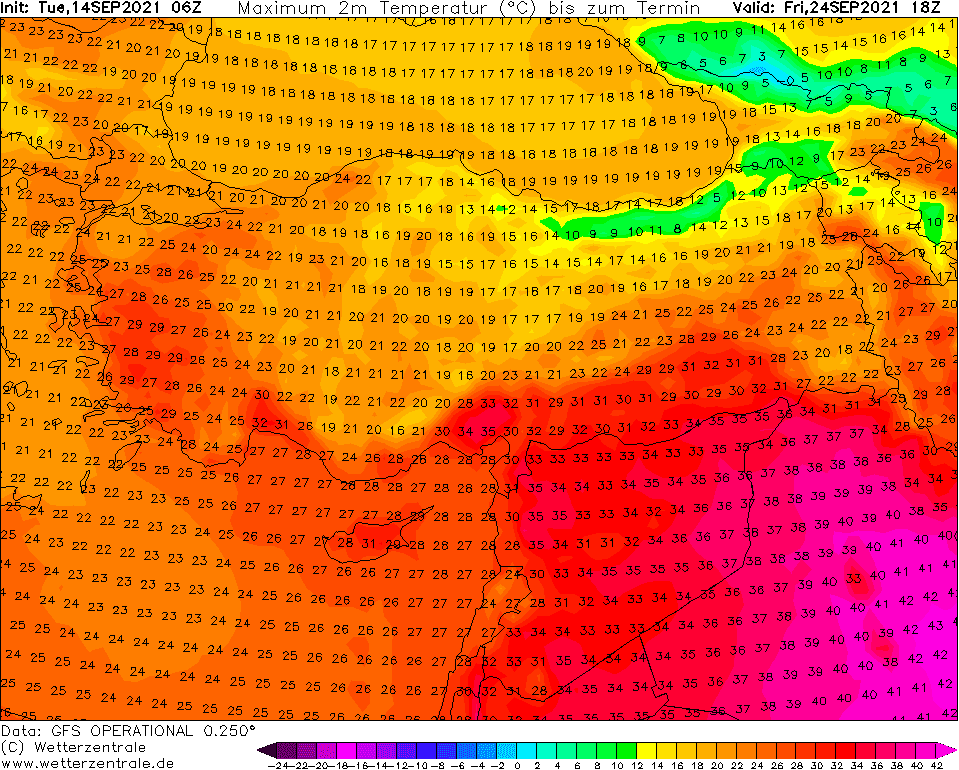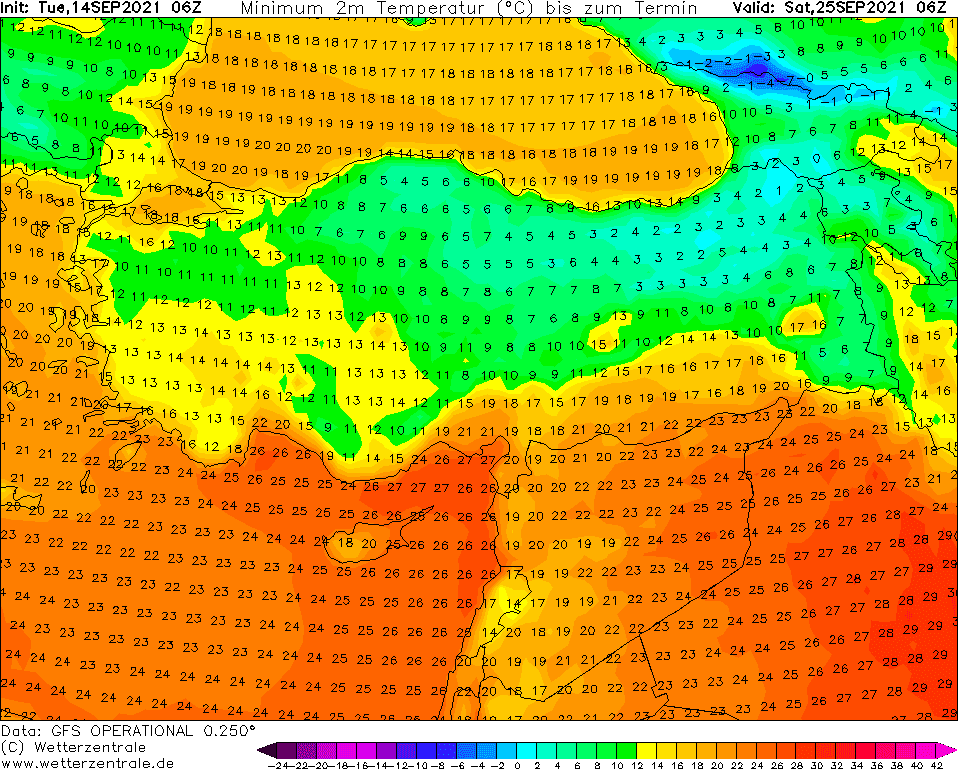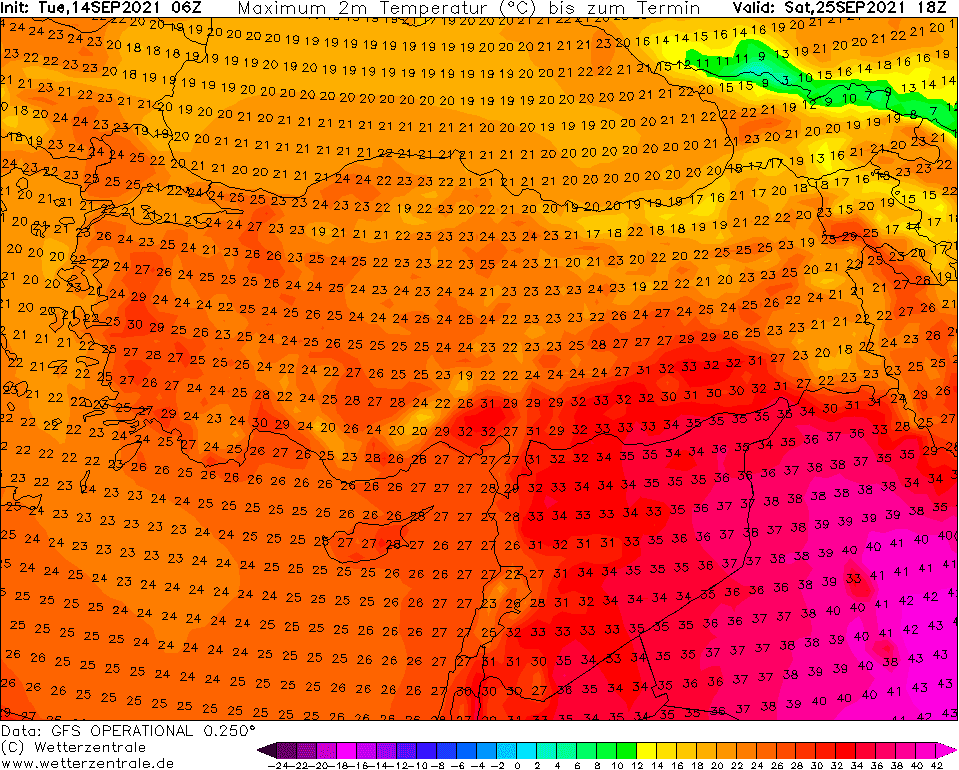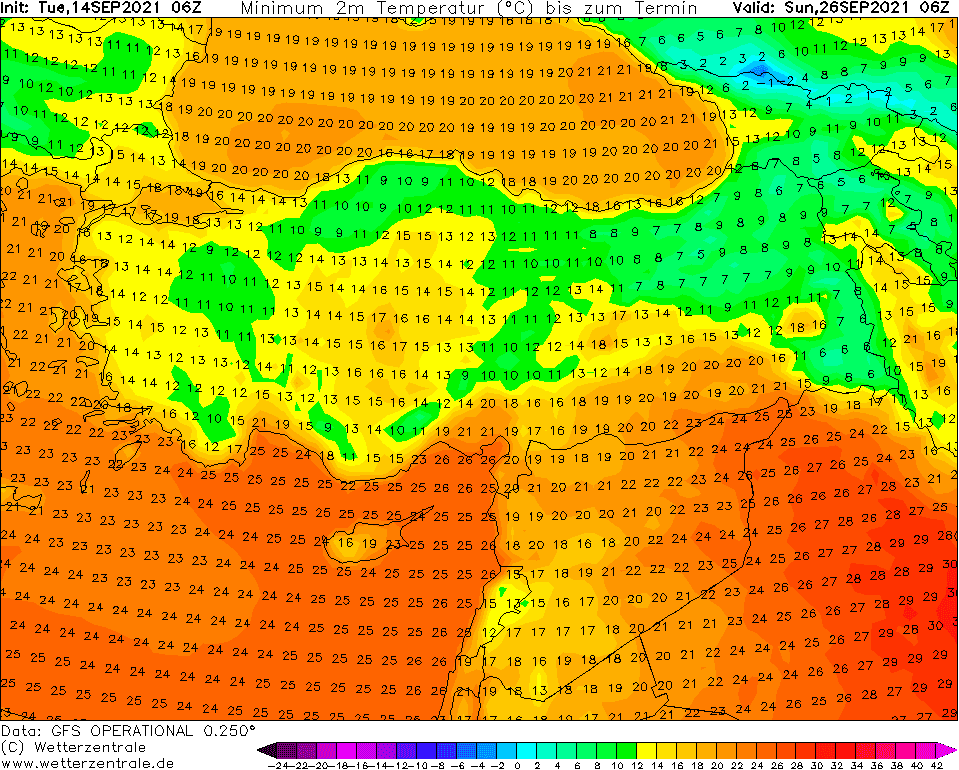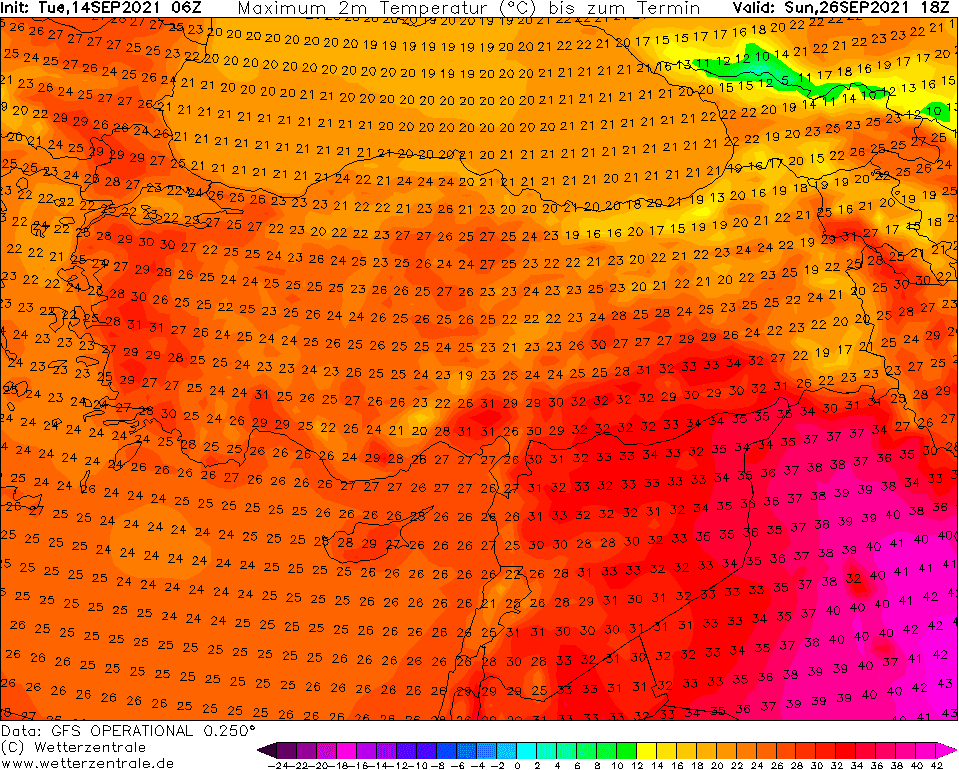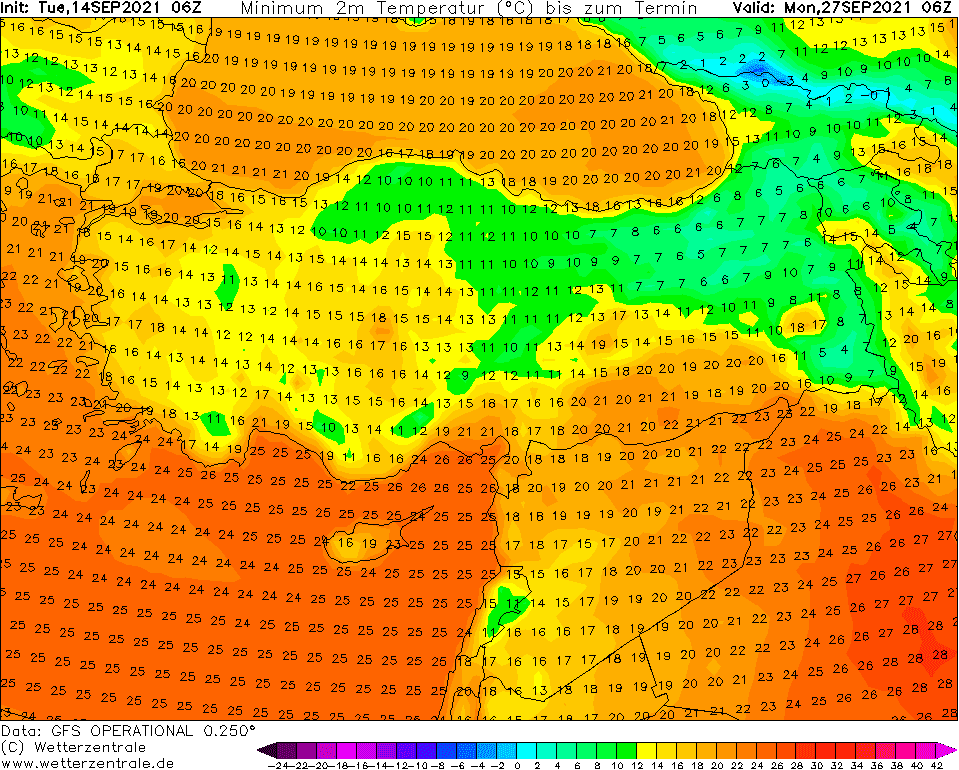 Source: wetterzentrale.de
(Visited 327 times, 21 visits today)