The peak of Summer 2021? Mediterranean +47°C, Alpine and Carpathian region +42°C, Scandinavia and the UK maybe the last +30°C? Mega-heatwave starts on 11. August in western Europe and ends around 24. August in eastern Europe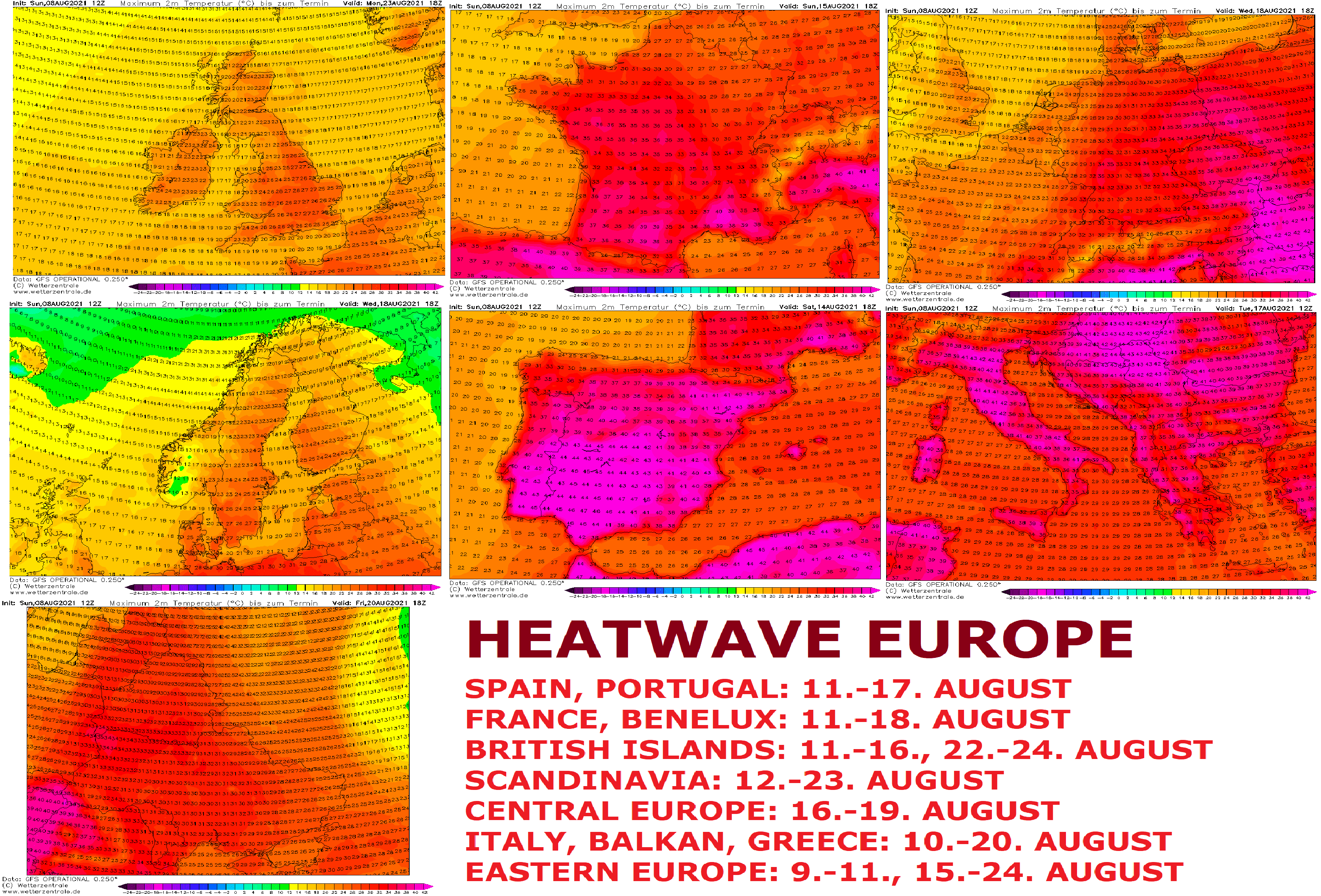 Forecasts for the next 2 weeks in Europe (between 10.-25. August) are again extremely hot and in many regions of Europe, it should be an absolute peak of Summer 2021!
The largest temperature anomalies above average are expected in Spain, Portugal, Italy, Greece, Balkan, Alpine, and the Carpathian region, but extremely hot will be finally in France, Germany, Poland, Ukraine, or Benelux, and the Baltic region. In the British Islands and Scandinavia, such as in northern parts of Russia, the possibility of the last +30°C of the year 2021 is forecasted rarely, heatwave however won´t be in these regions so powerful such as in the southern half of the continent.
In the wide region of the Mediterranean – from Portugal, Spain, thought Italy, Greece, and Turkey, +47°C should be again measured, and the summer record +47,1°C from Greece, early August 2021 /https://mkweather.com/greece-471c-only-09c-below-european-record-north-macedonia-441c-bulgaria-425c-and-tirana-albania-422c-all-time-record-while-wildfires-are-raging-across-all-mediterranean// should be broken.
Balkan, Hungary, and some Alpine and Carpathian countries should be record hot, with temperatures never seen before- e.g. above Slovakia, GFS returned again extremely high value, +42°C, while the national record in the only +40,3°C. A similar situation is forecasted in Hungary, Austria, Czechia, western Ukraine, Slovenia, Croatia, or Serbia.
Anomalously hot, around +38°C should be in Poland and Germany, where it should be a peak of Summer 2021, too.
In southern France and southern Ukraine, more than +40°C is possible and tropical days are forecasted for Benelux and Baltic countries, too.
Heatwave in Scandinavia will be very long, but +30°C should be measured only in southern Sweden, very rarely.
In British Islands, the possibility of maximum temperatures from the main heatwave is only +25°C, but later, around 22.-24. August, up to +28°C was returned, which means little chance for the rare tropical day, which will be very probably the last of the year.
Heatwave should be mainly in the southern half of Europe deadly, therefore follow drinking regime, protect before the sun, watch current forecasts, warnings, news and advisories and stay safe. Mkweather will be watching it.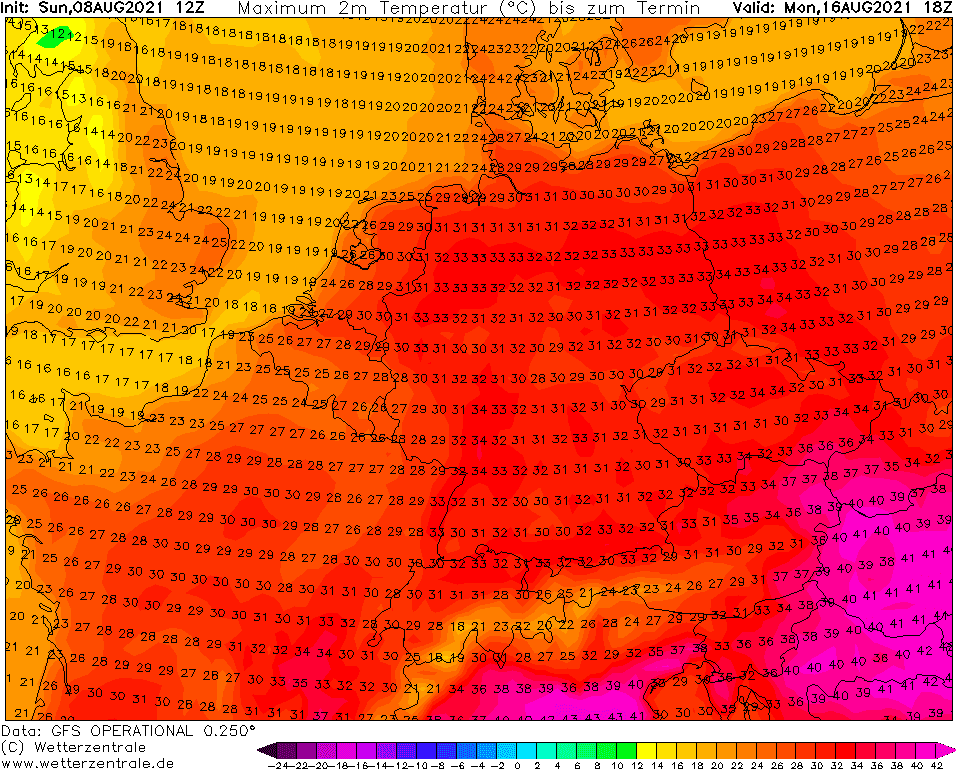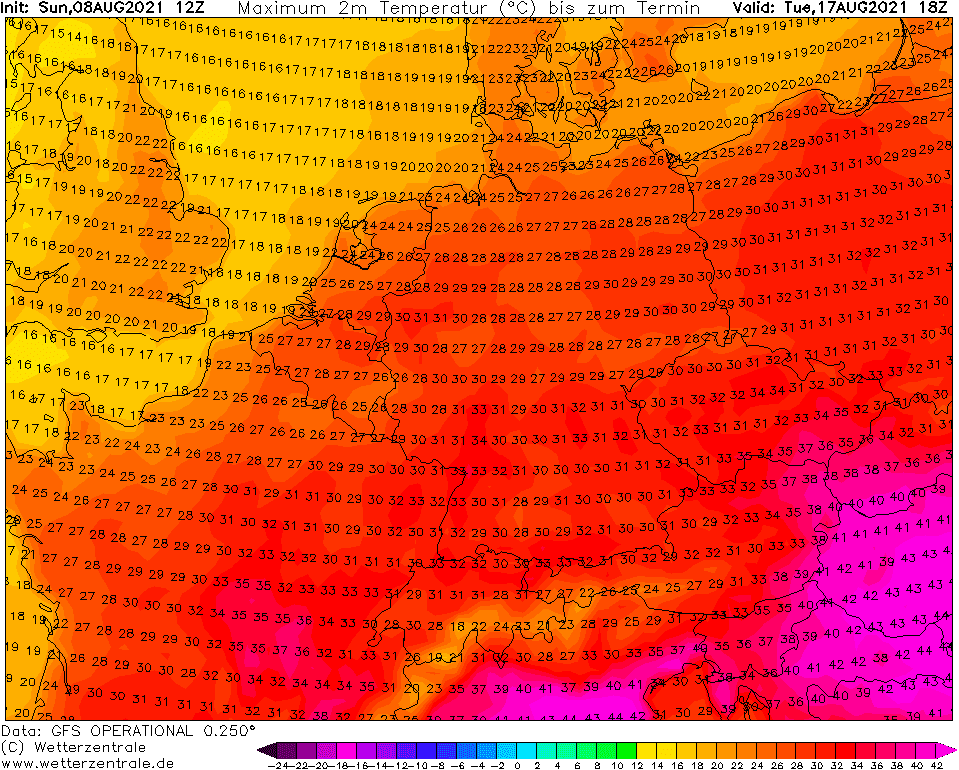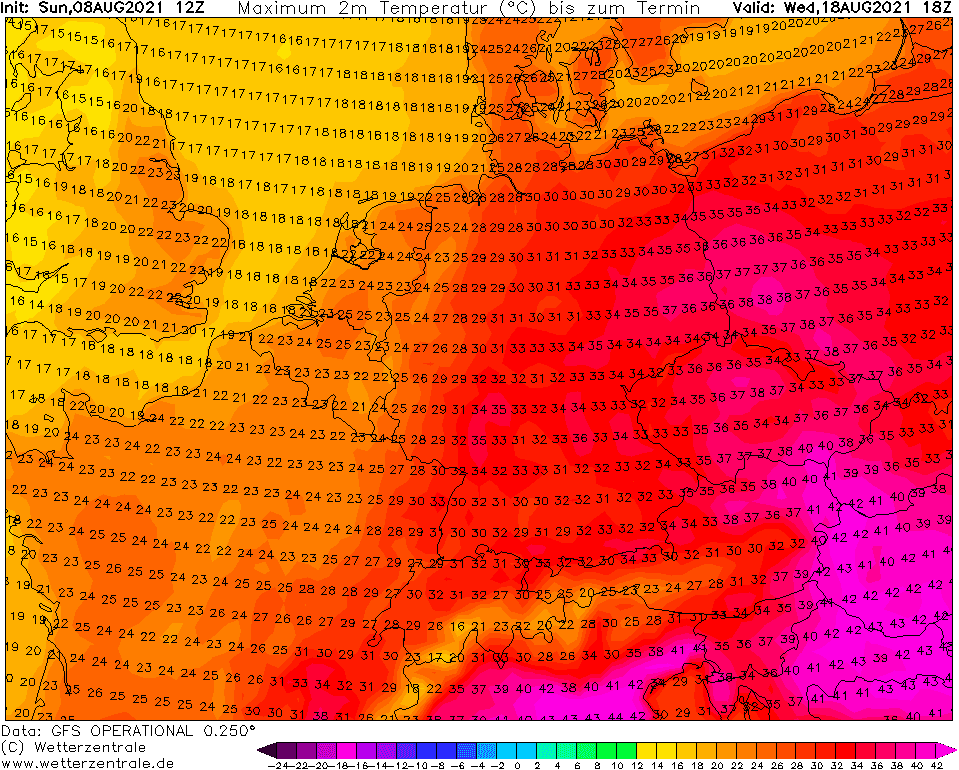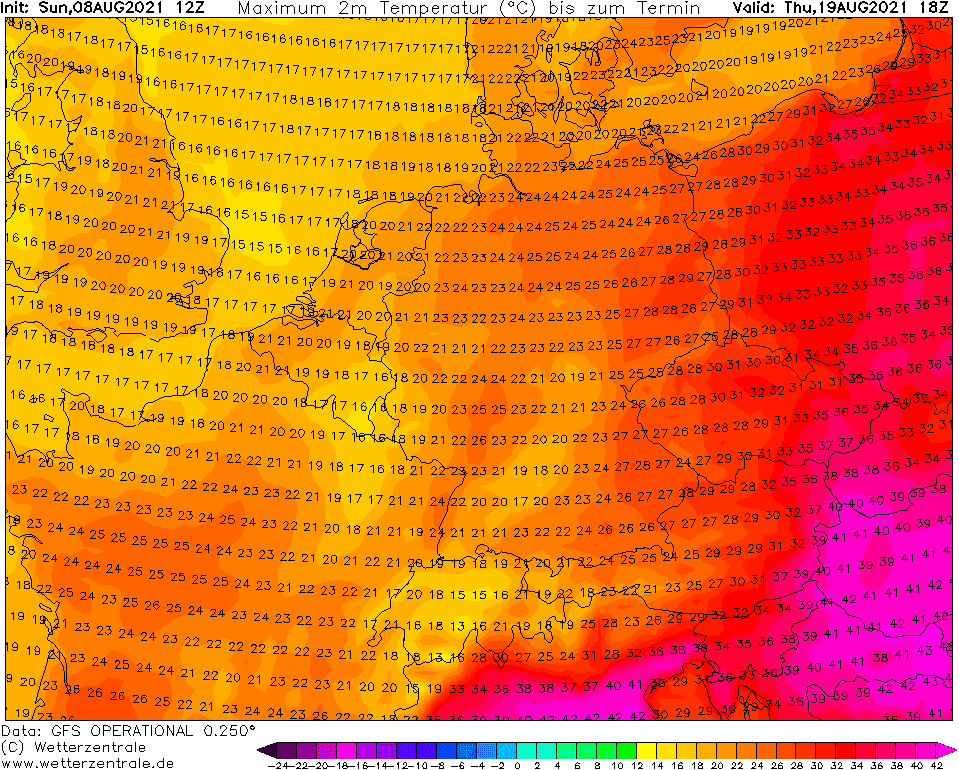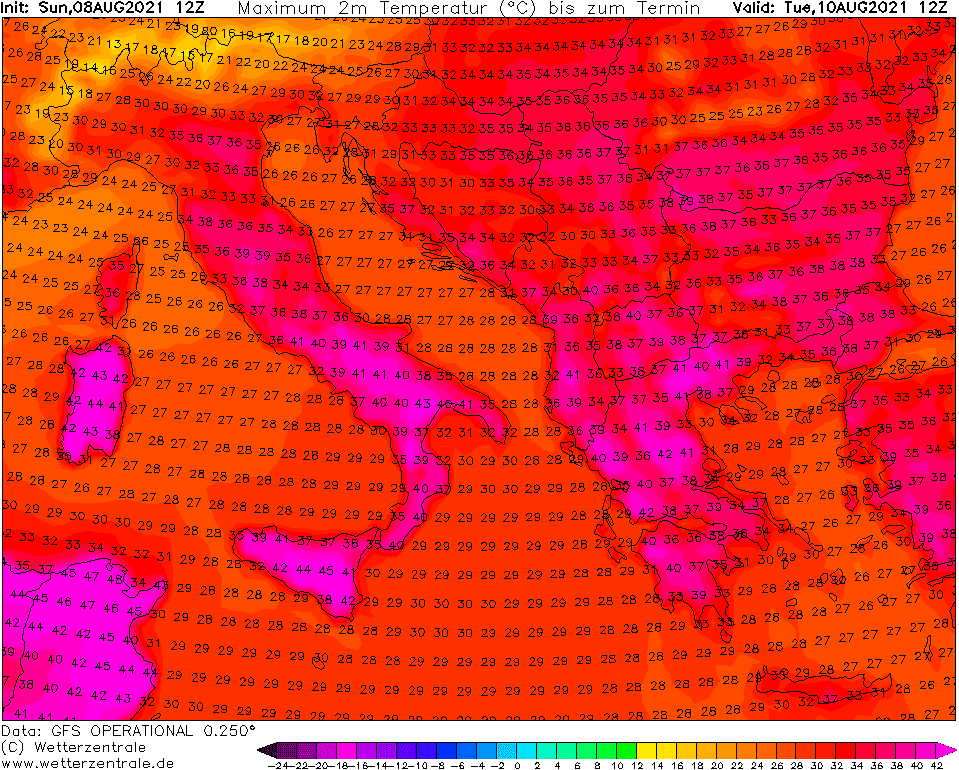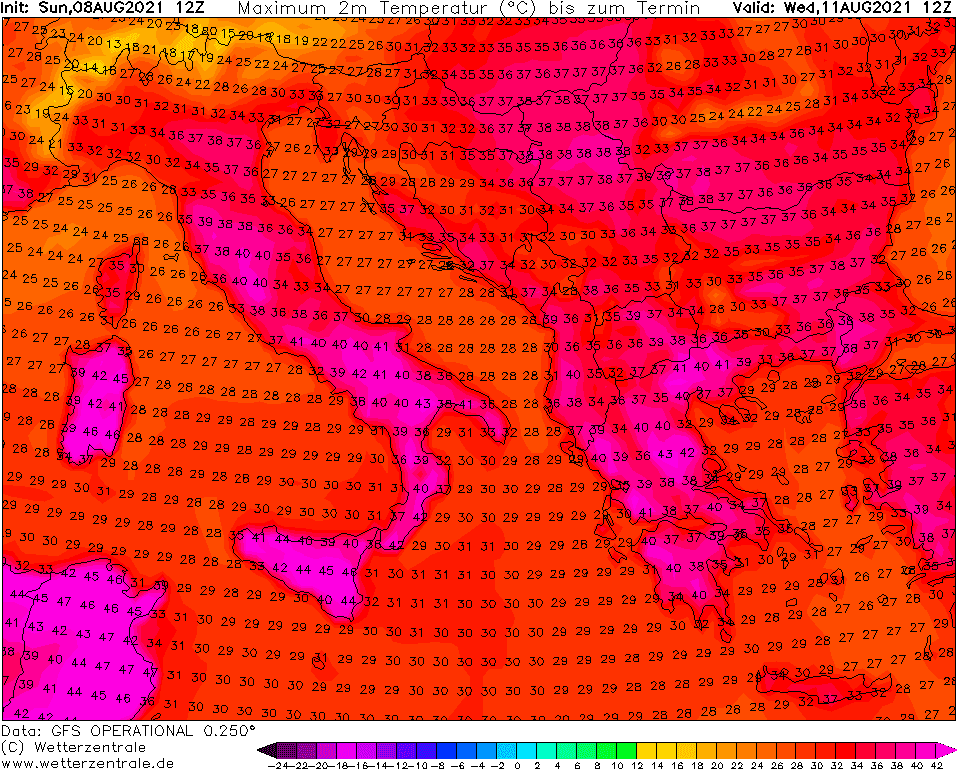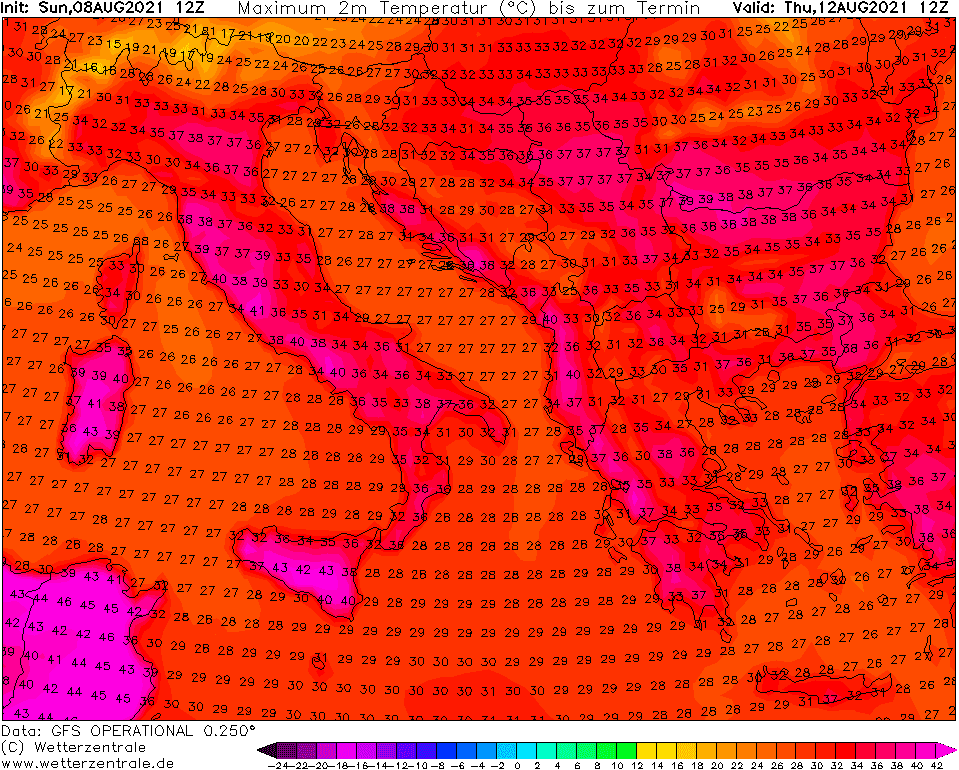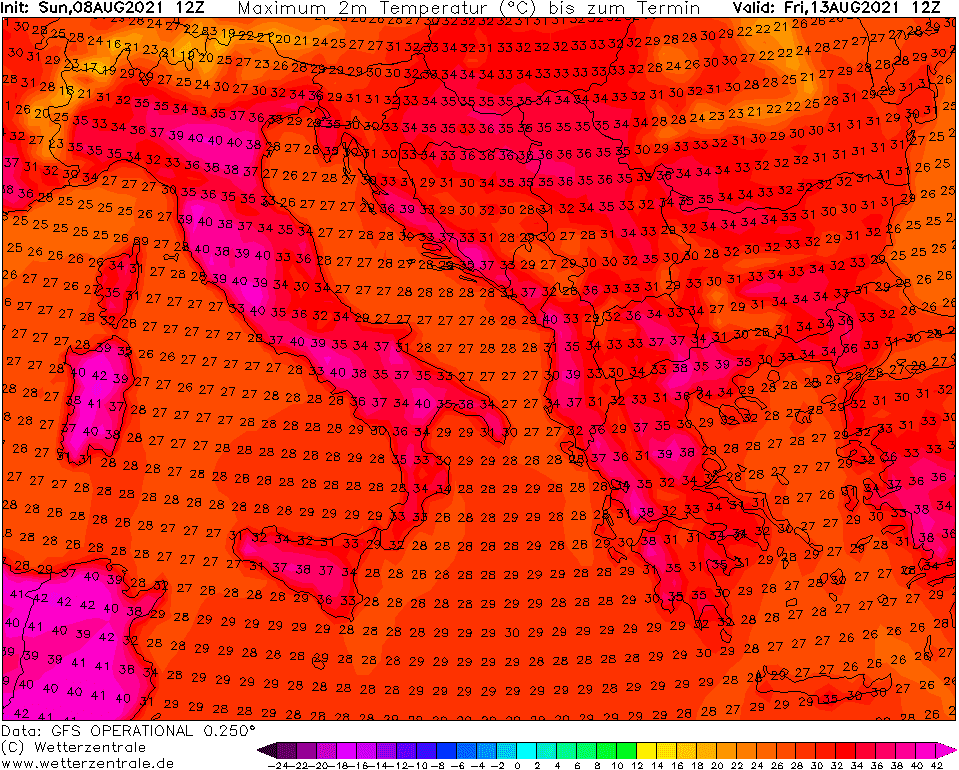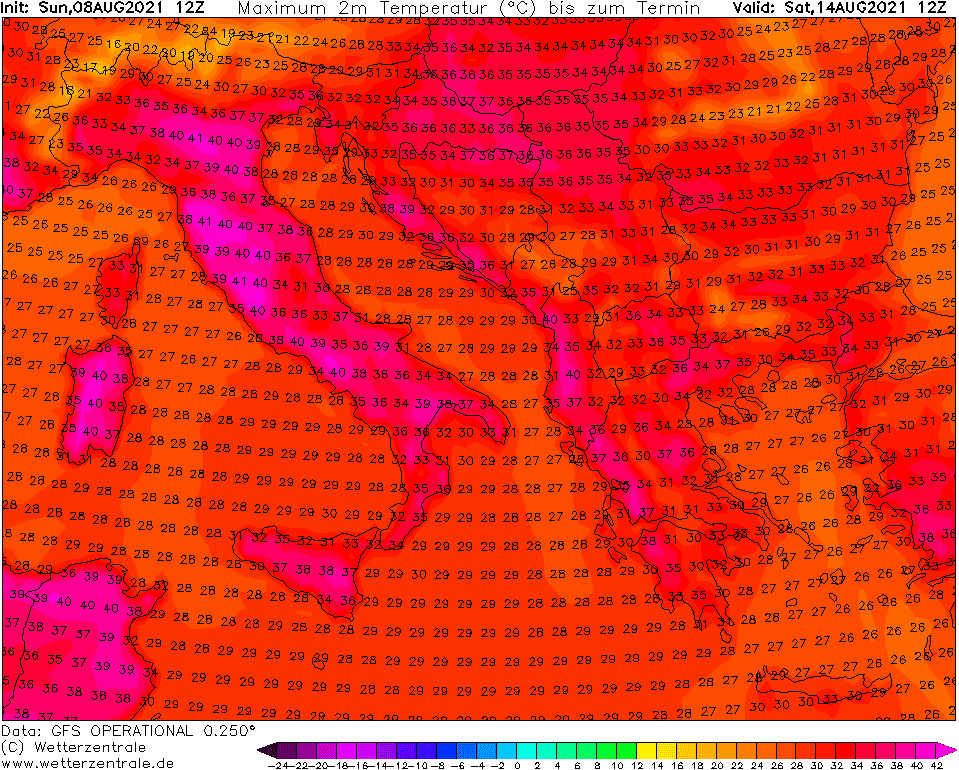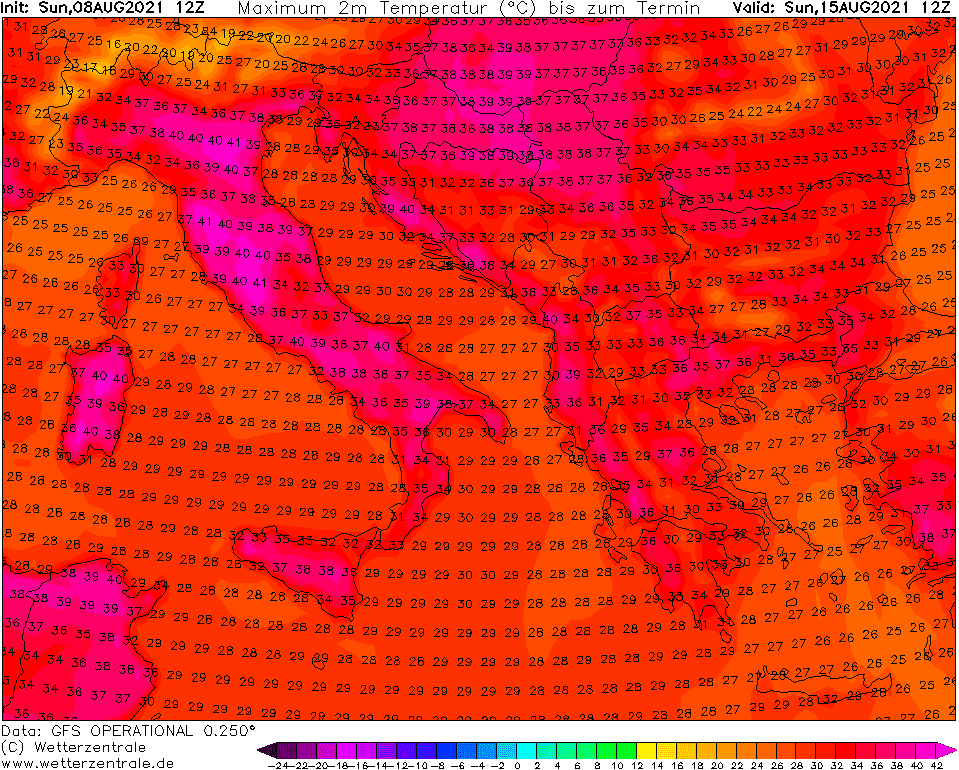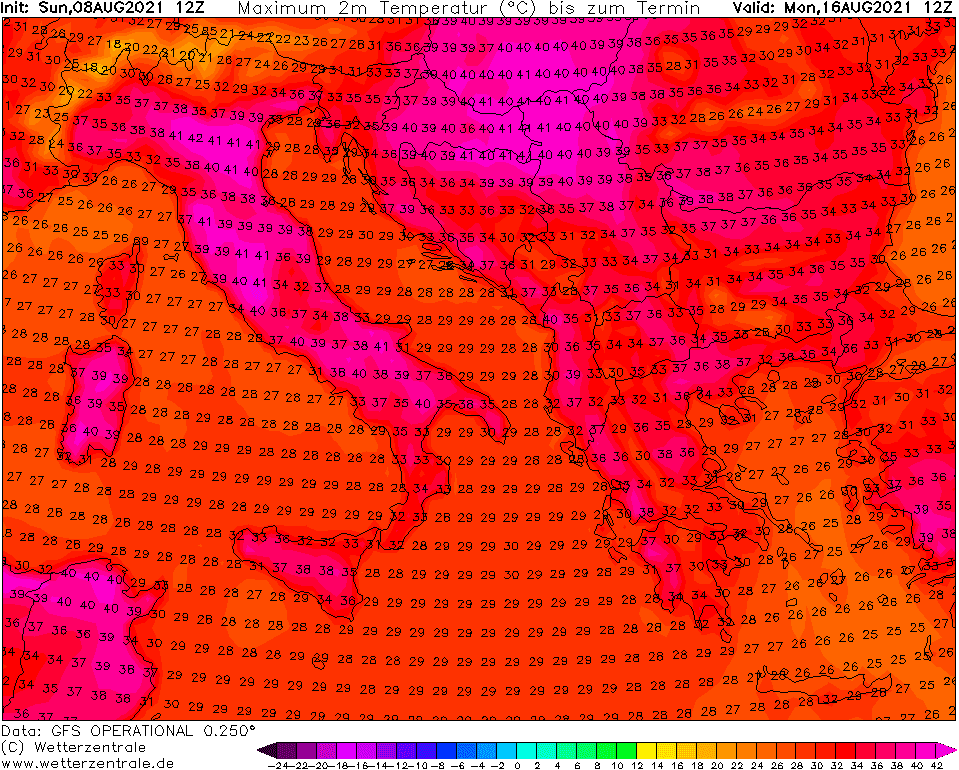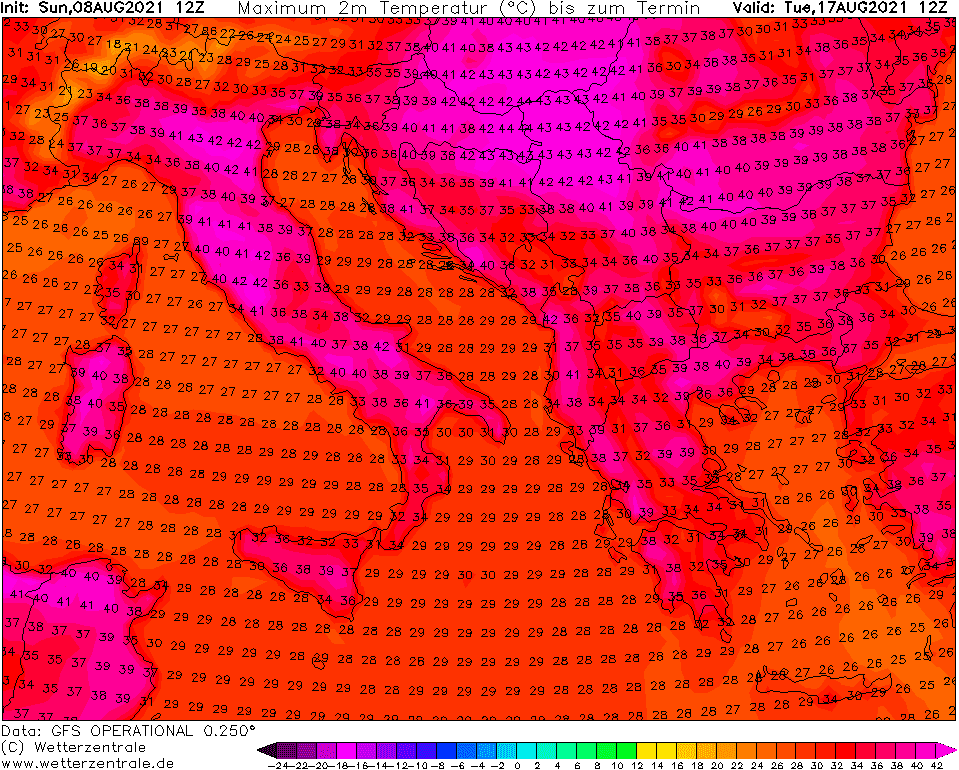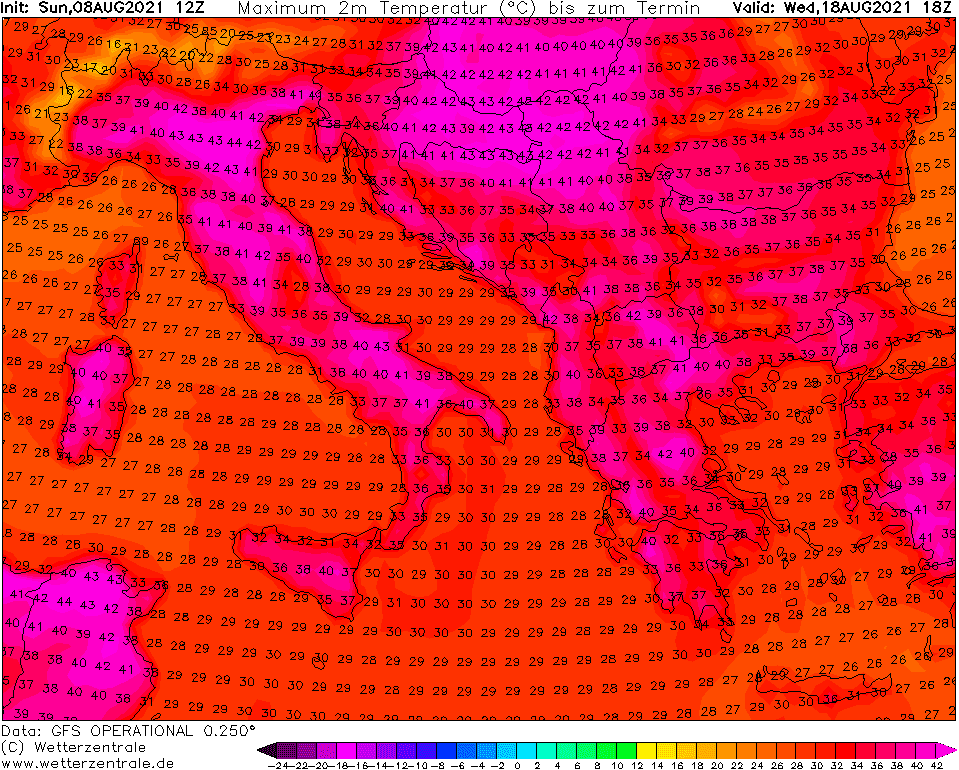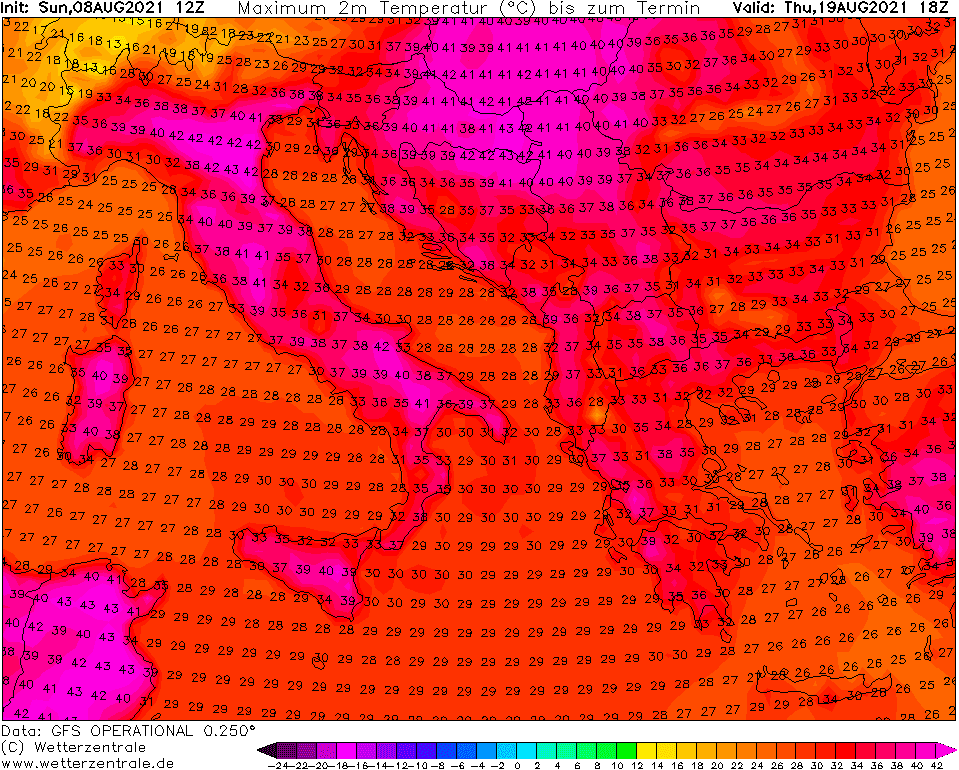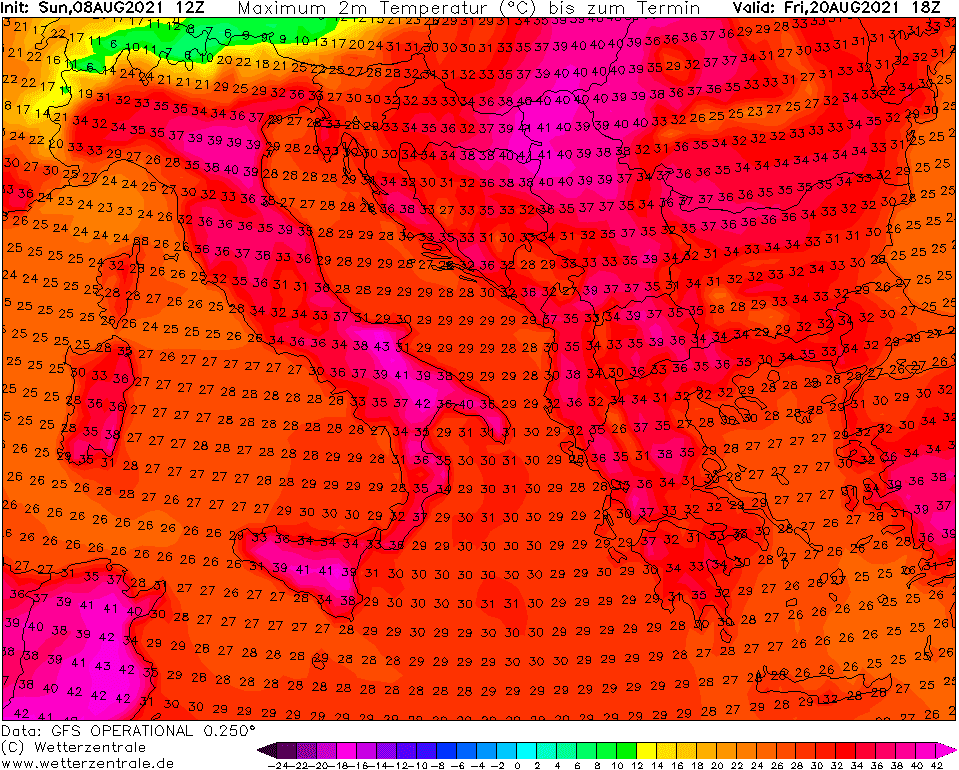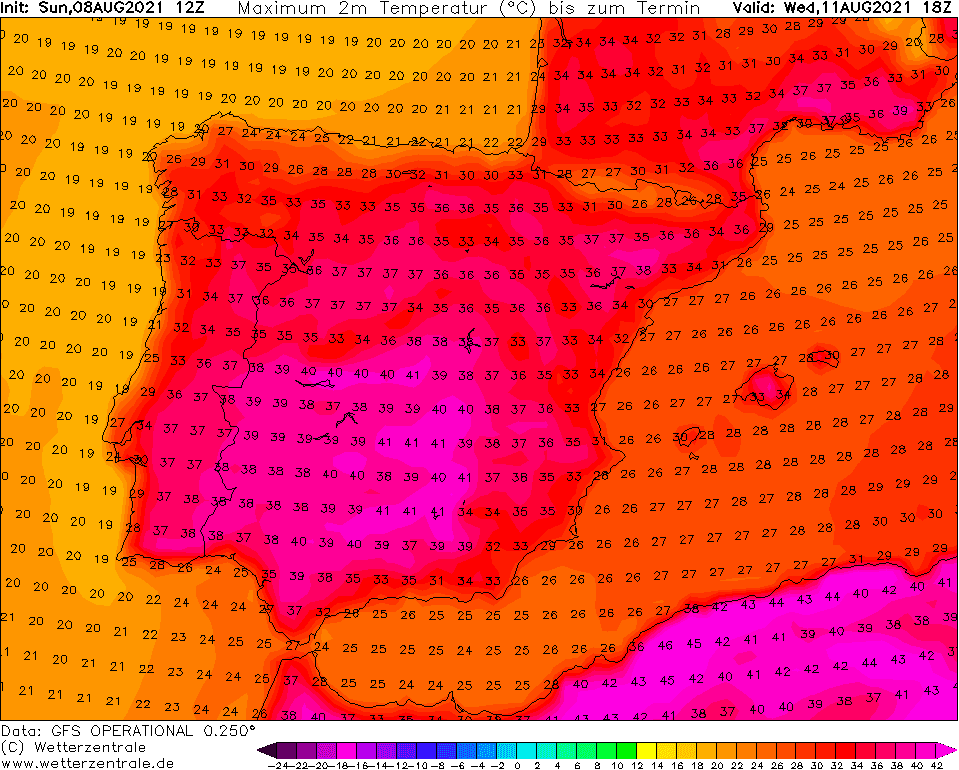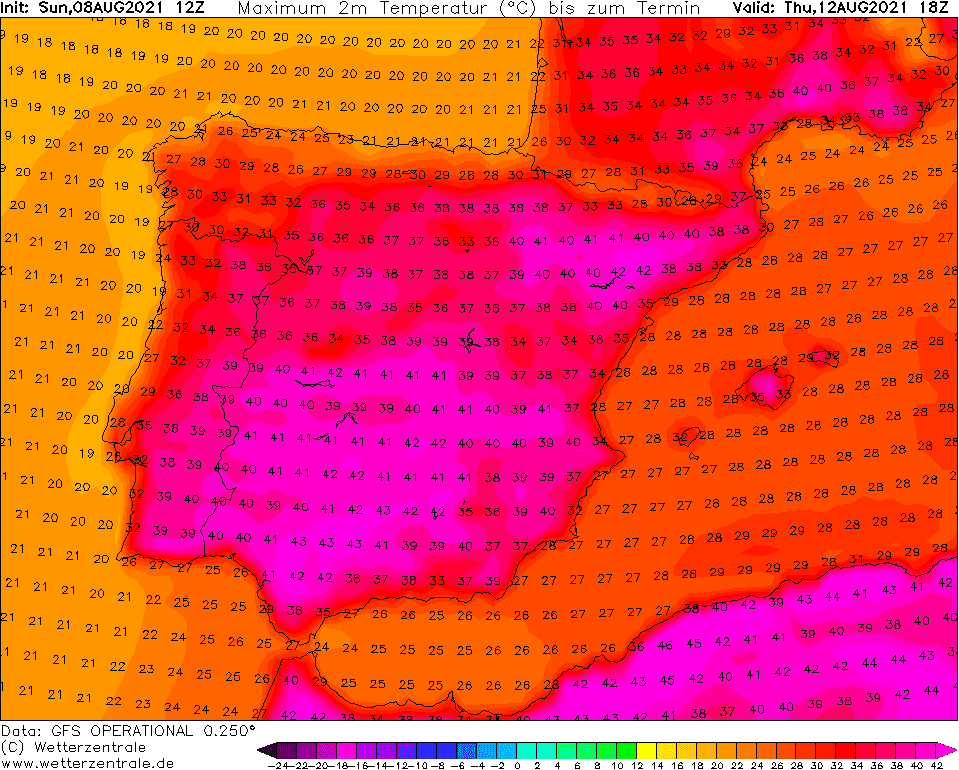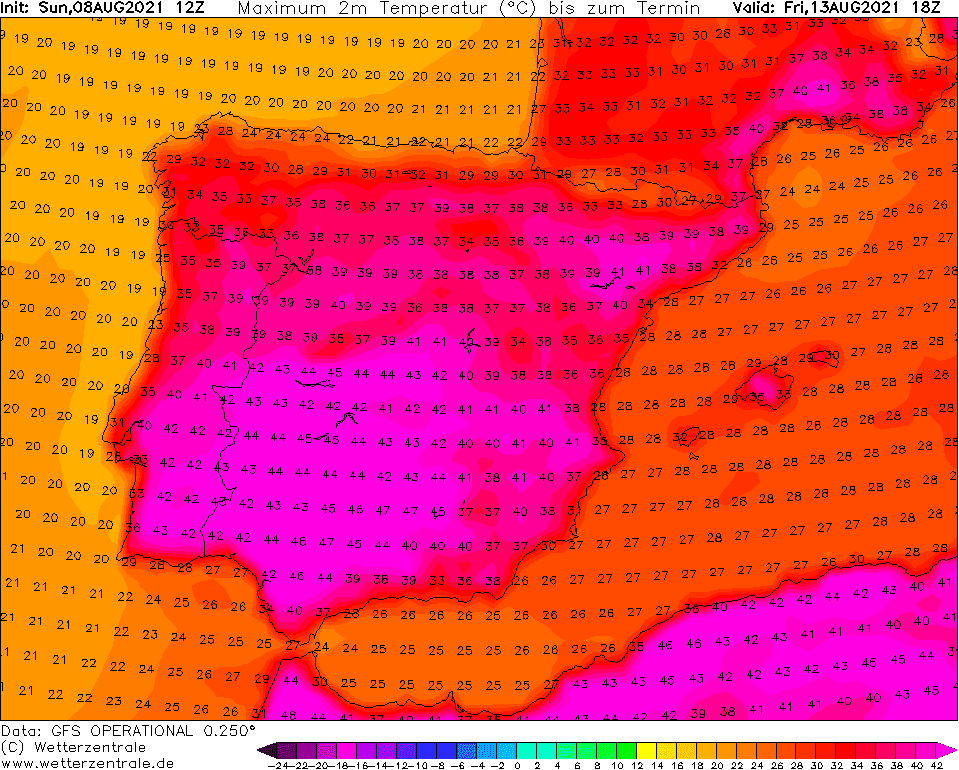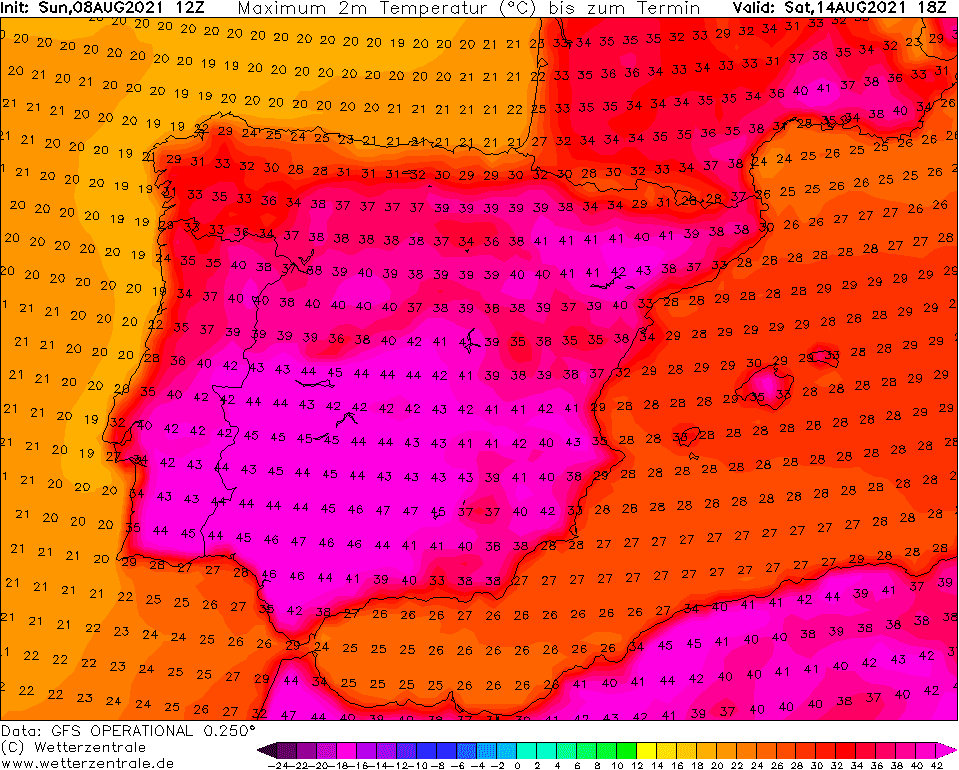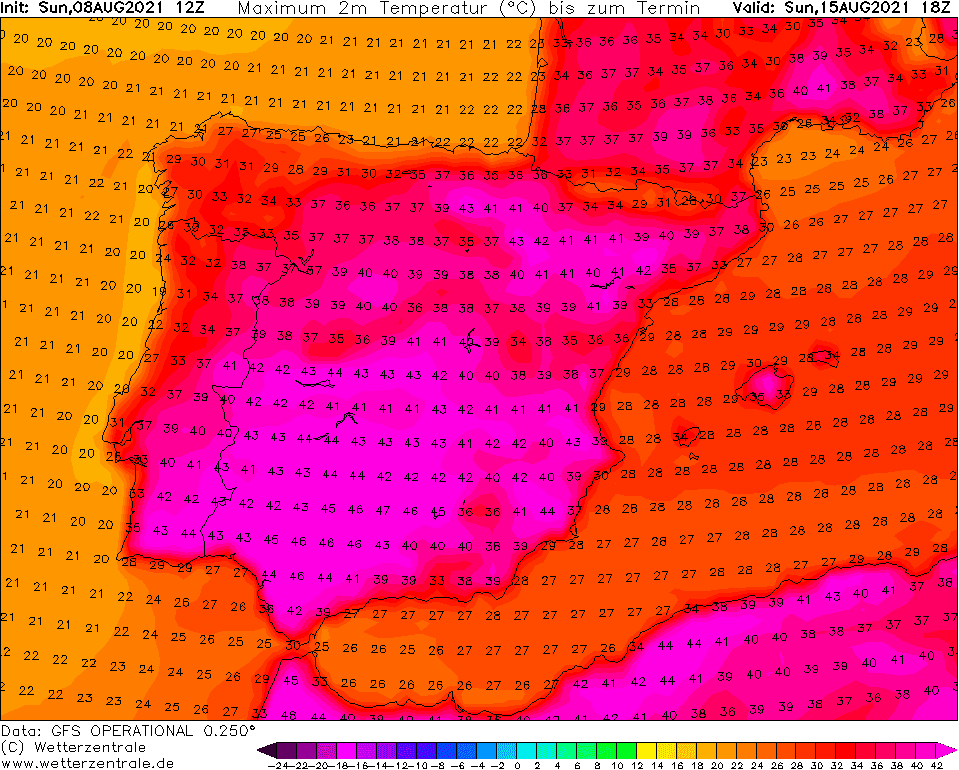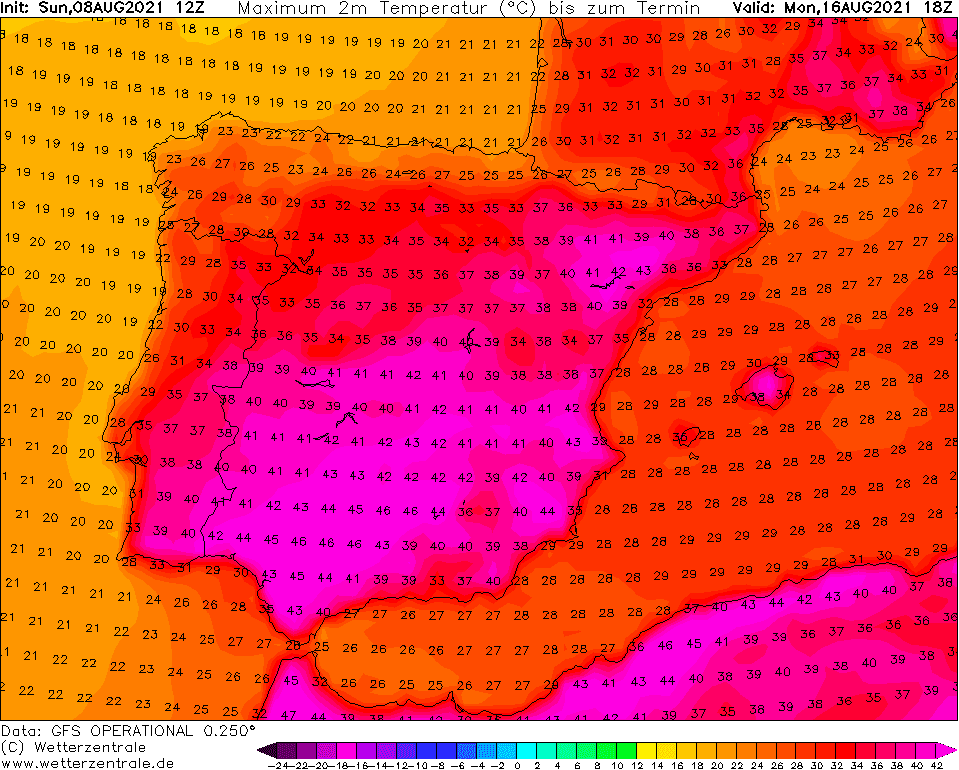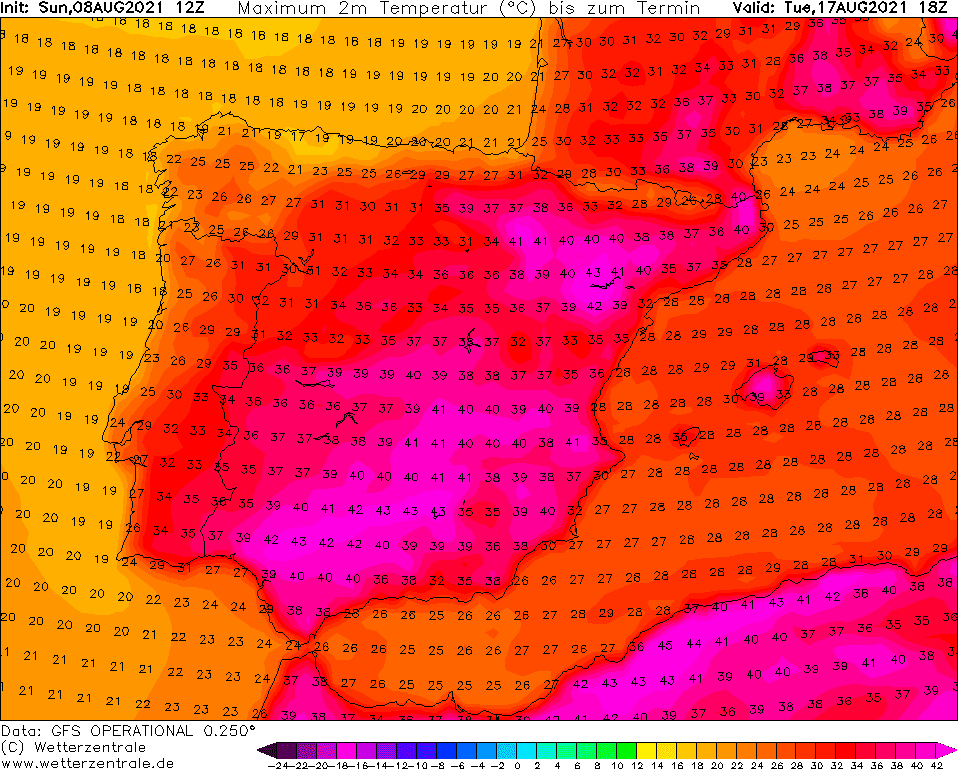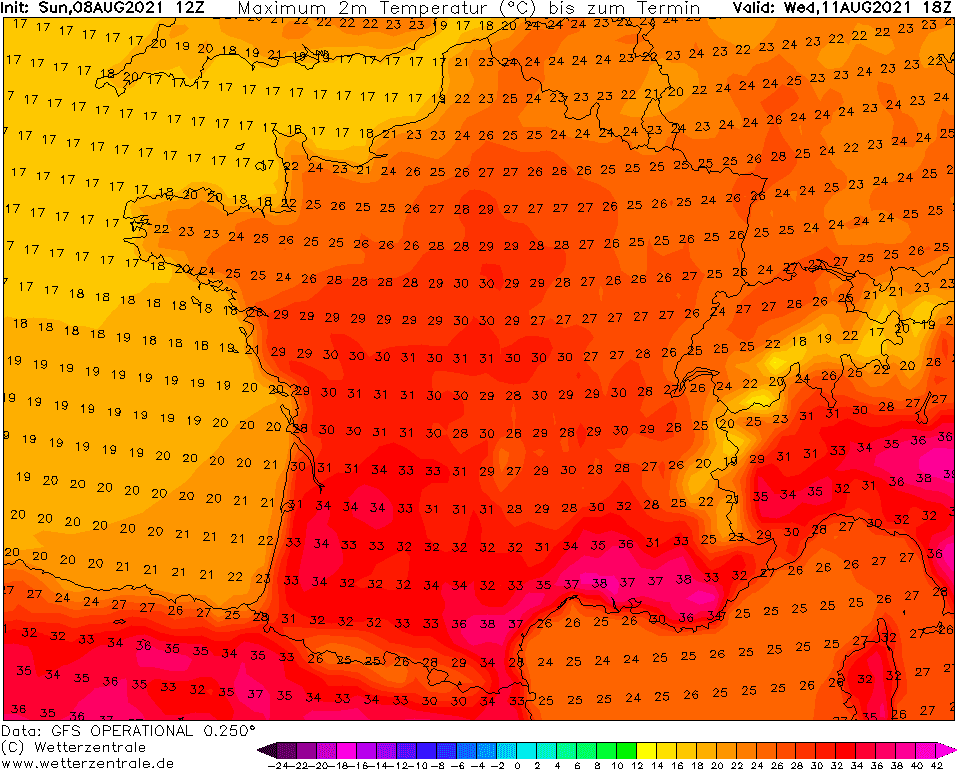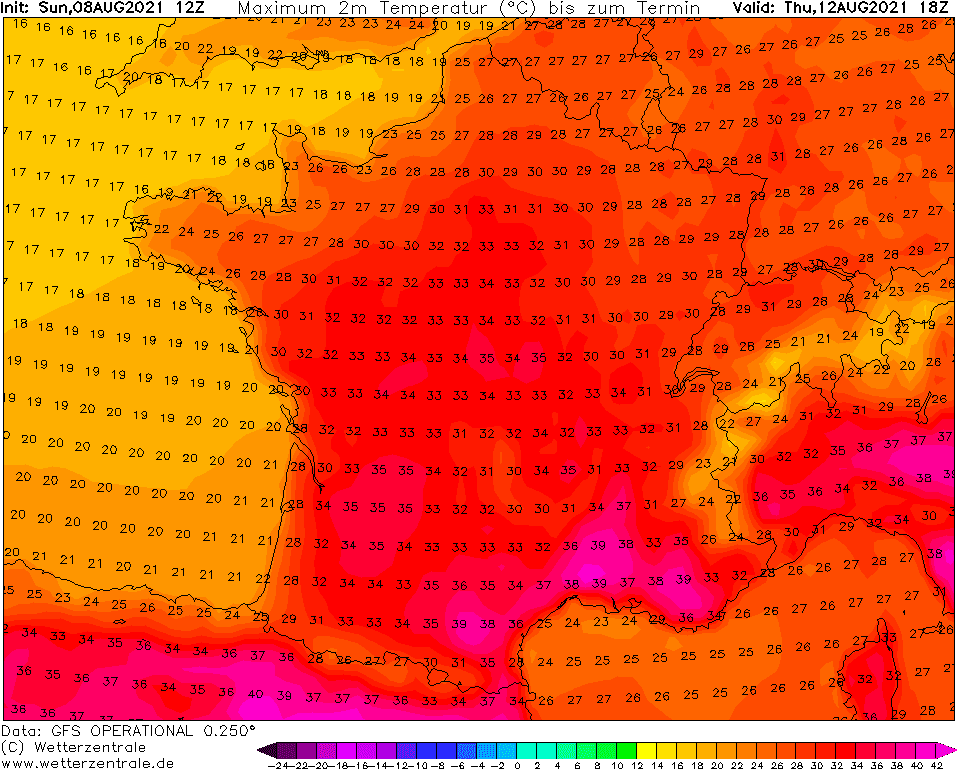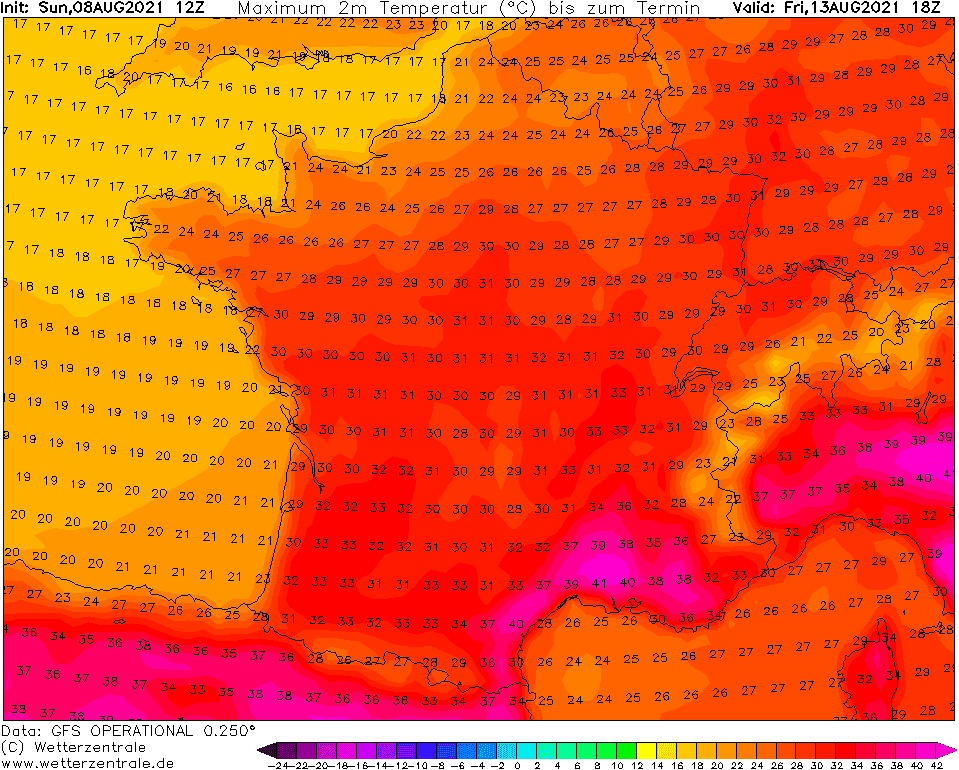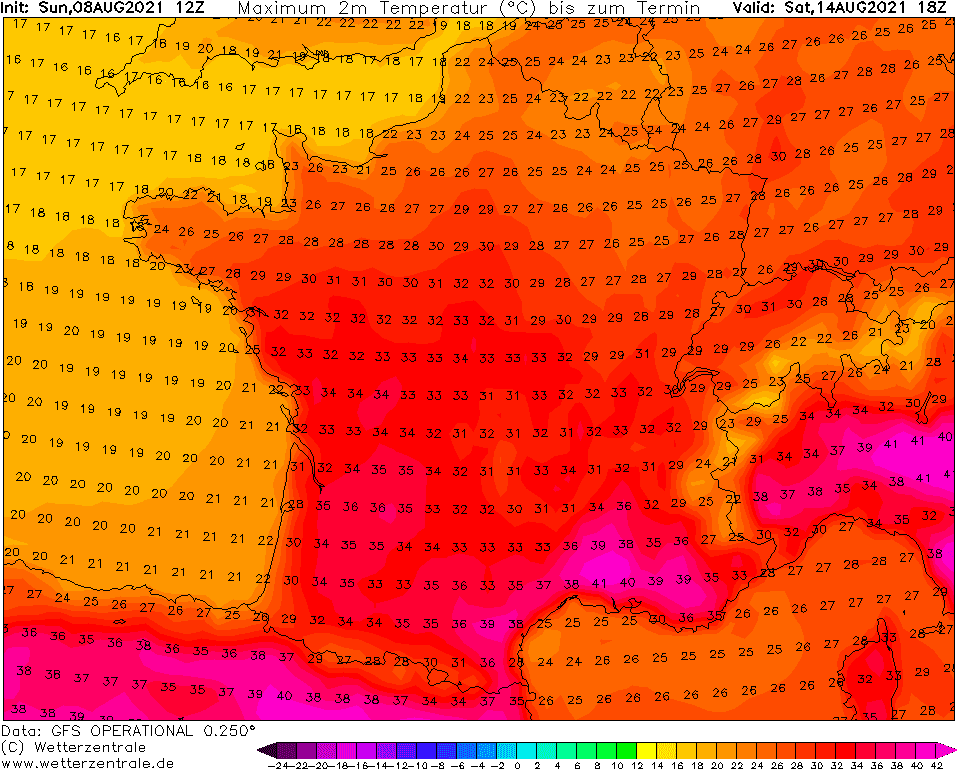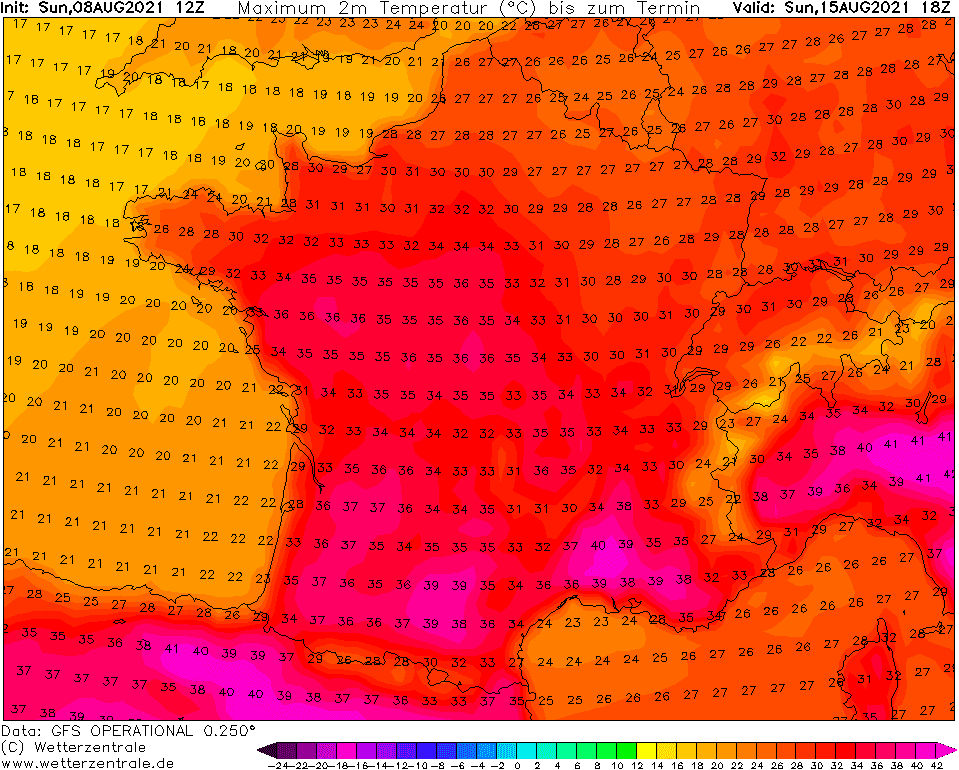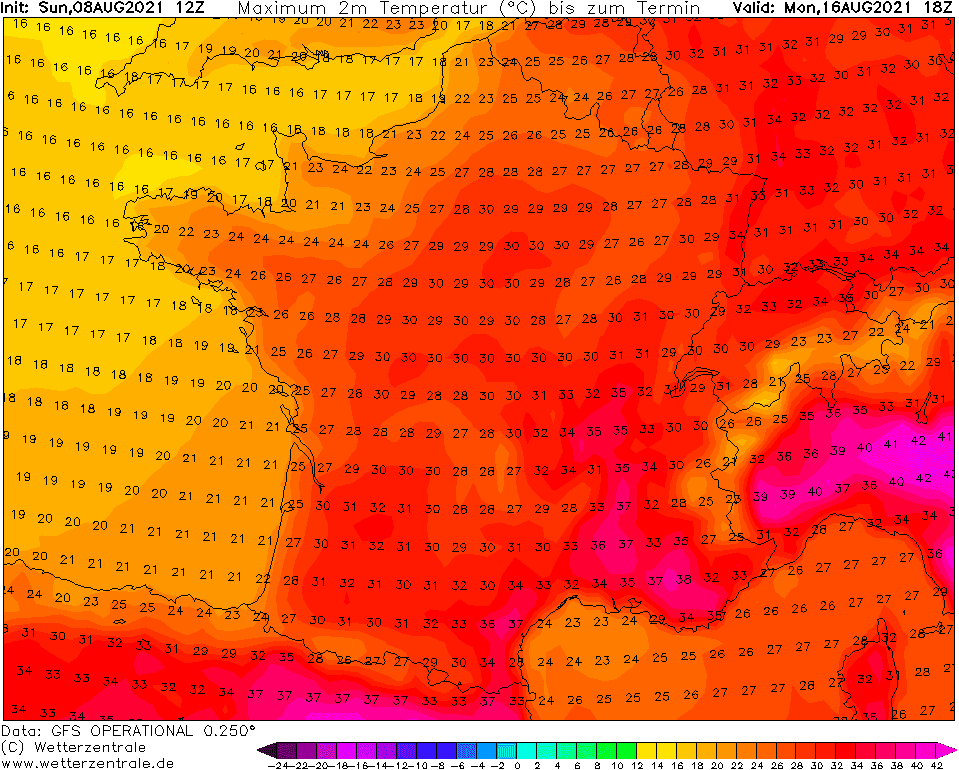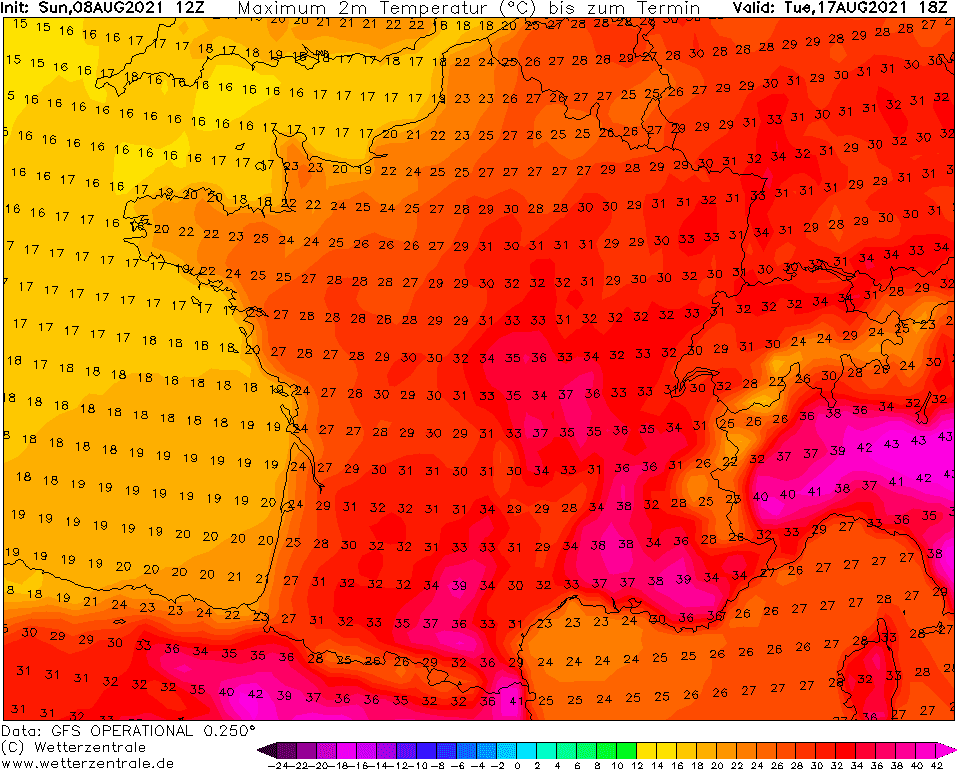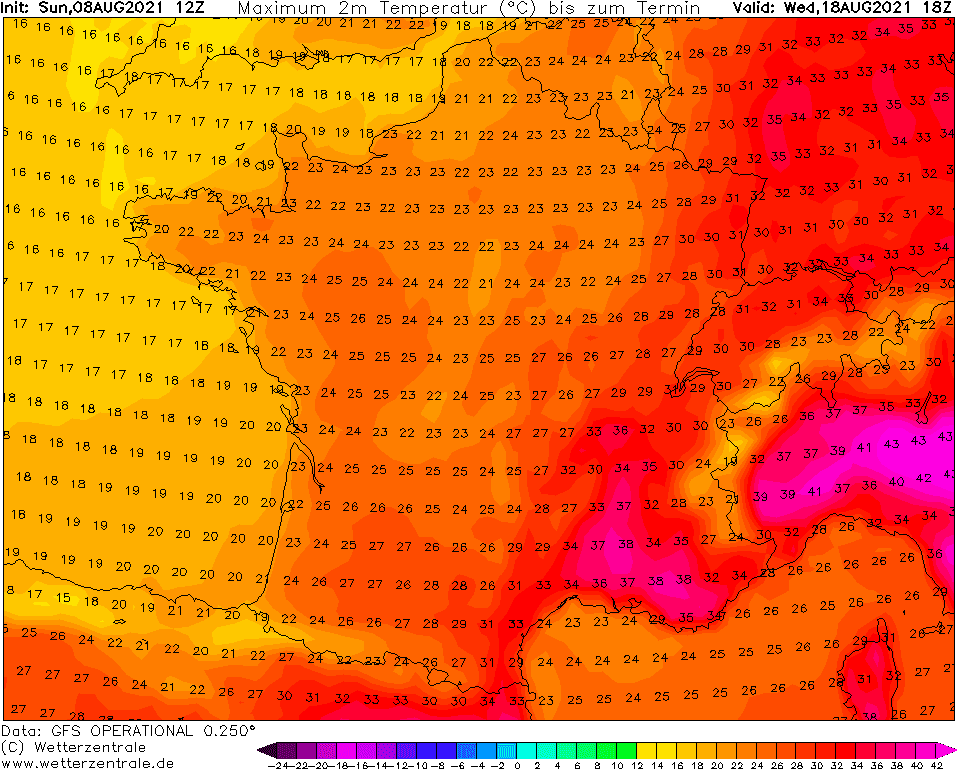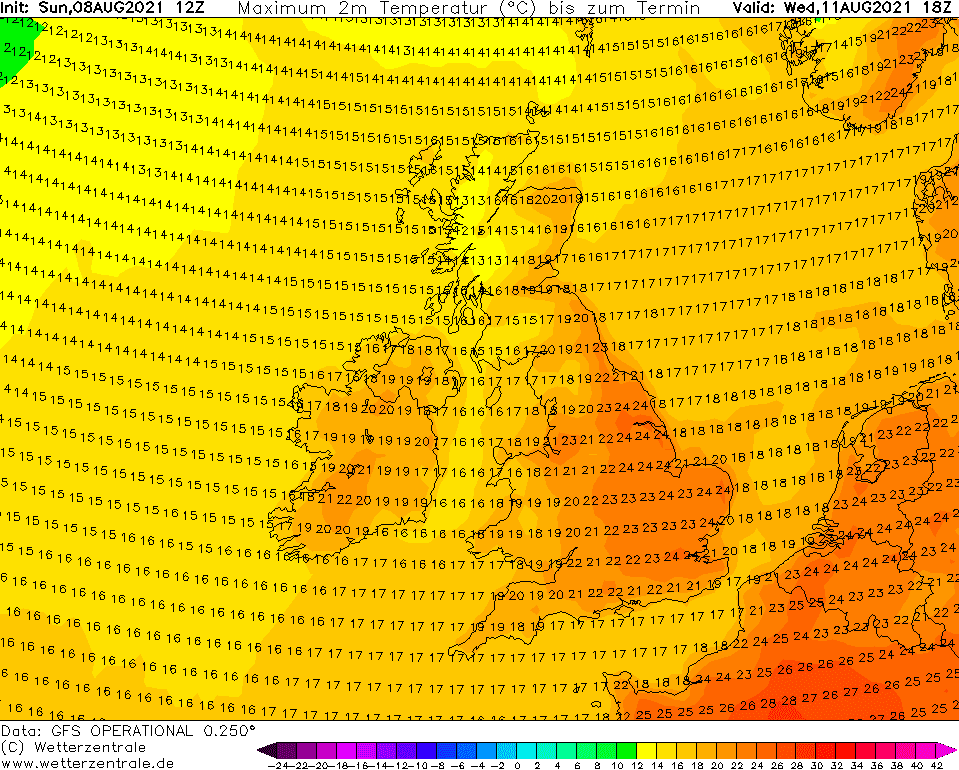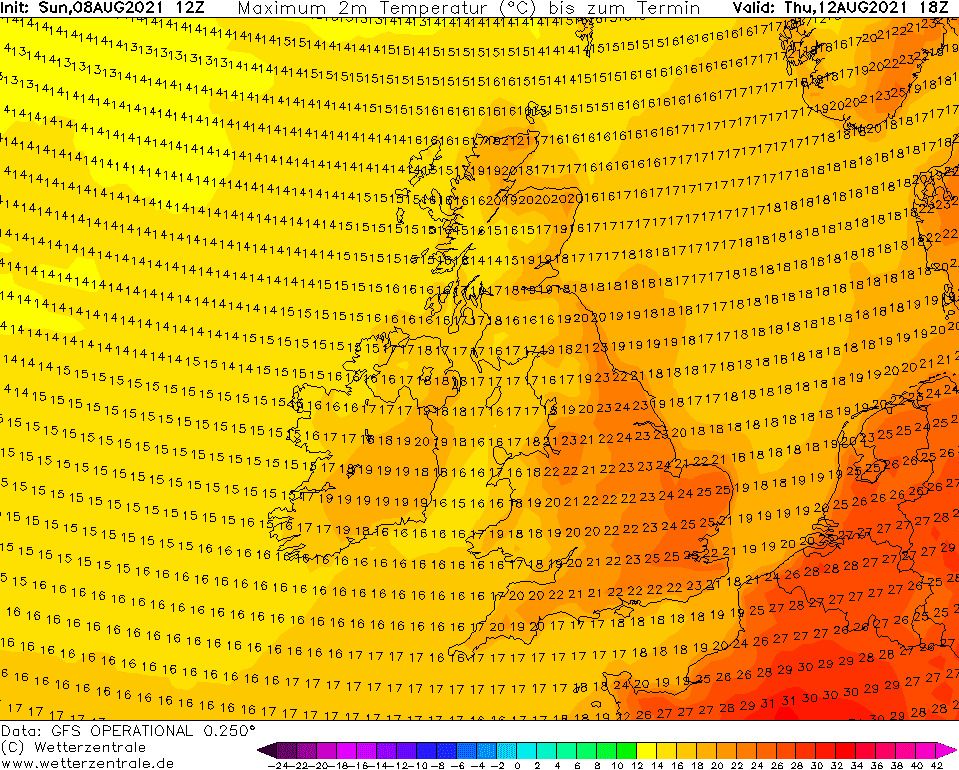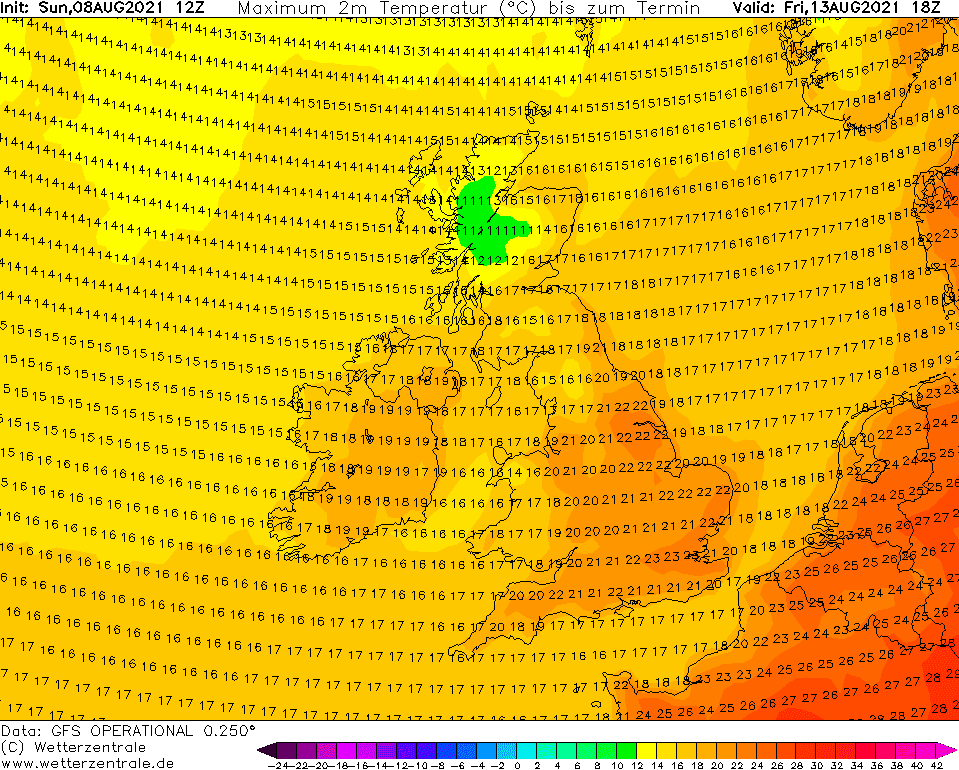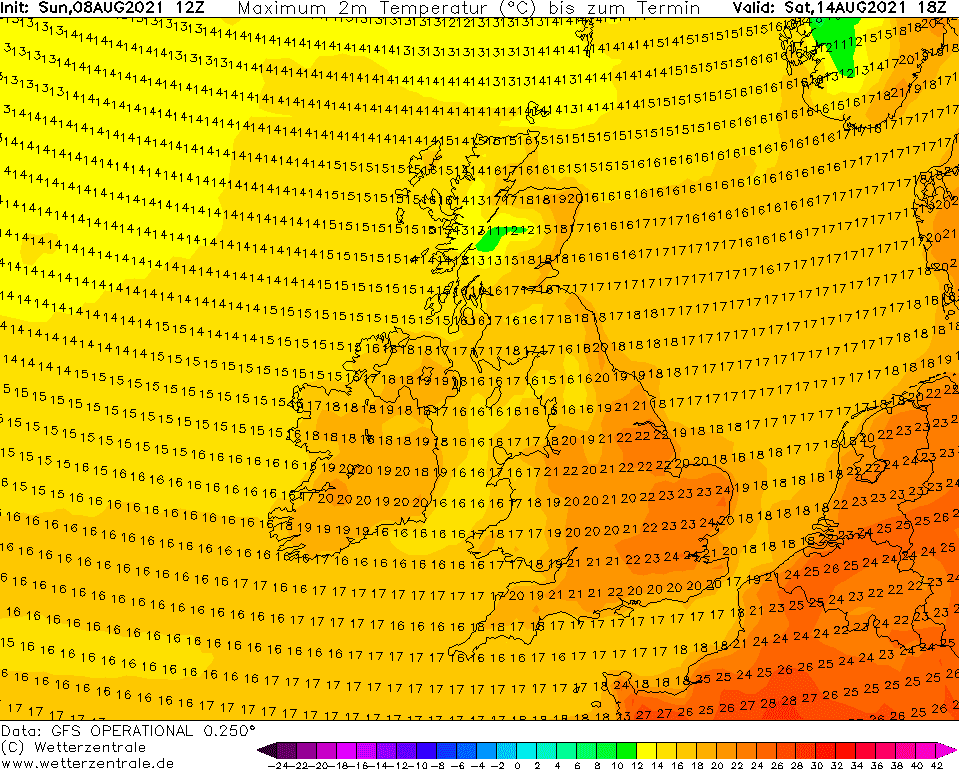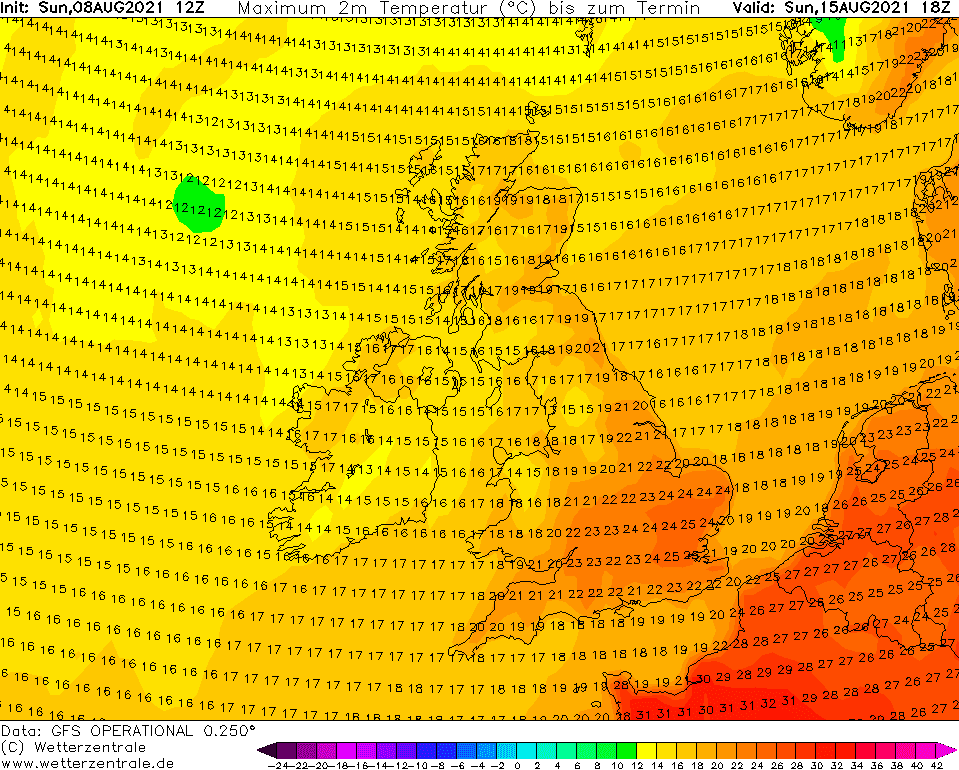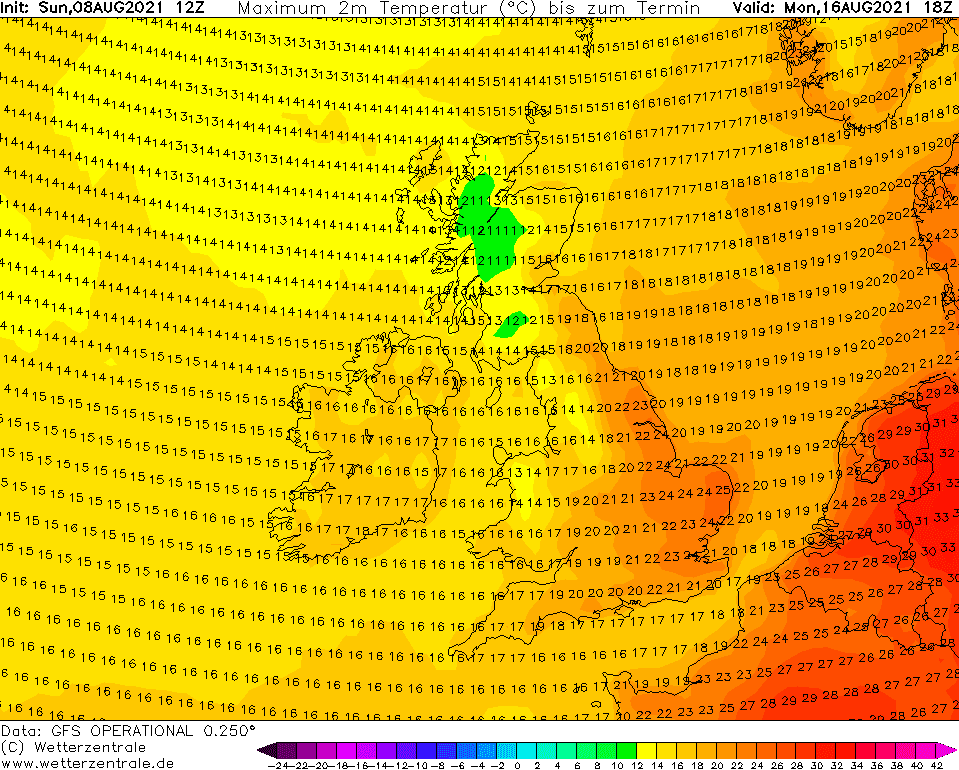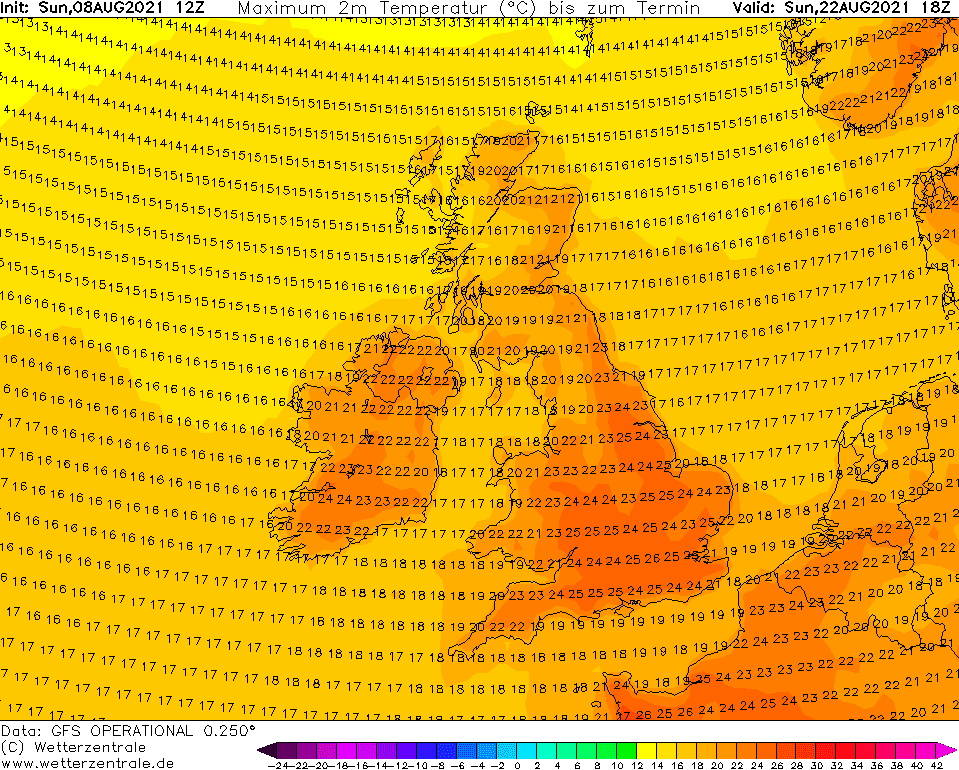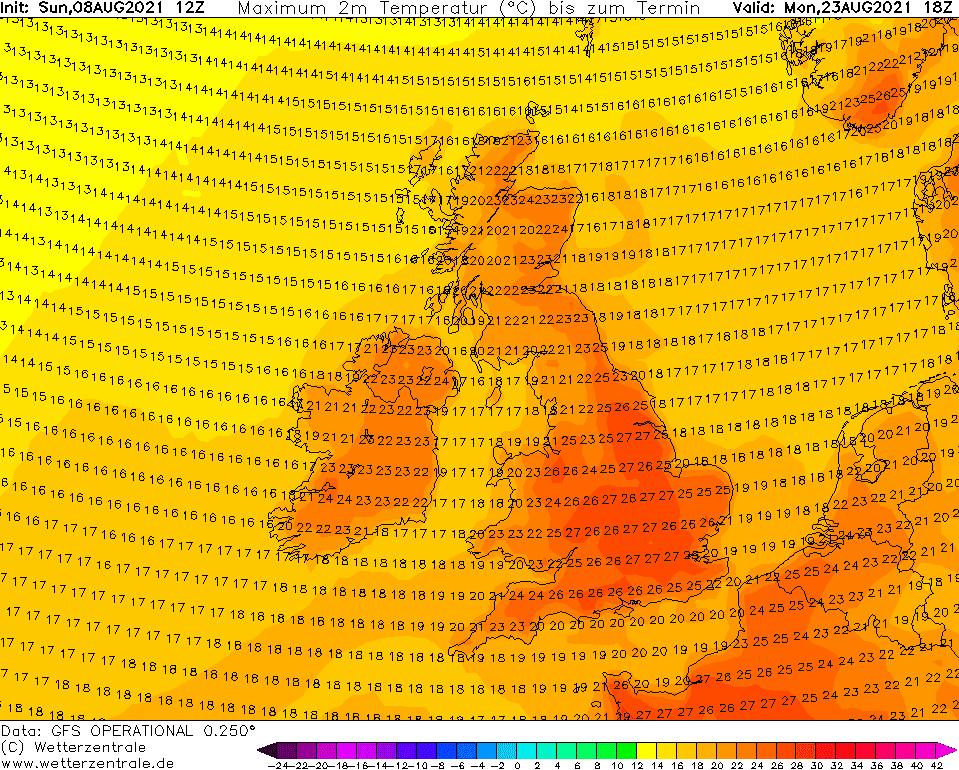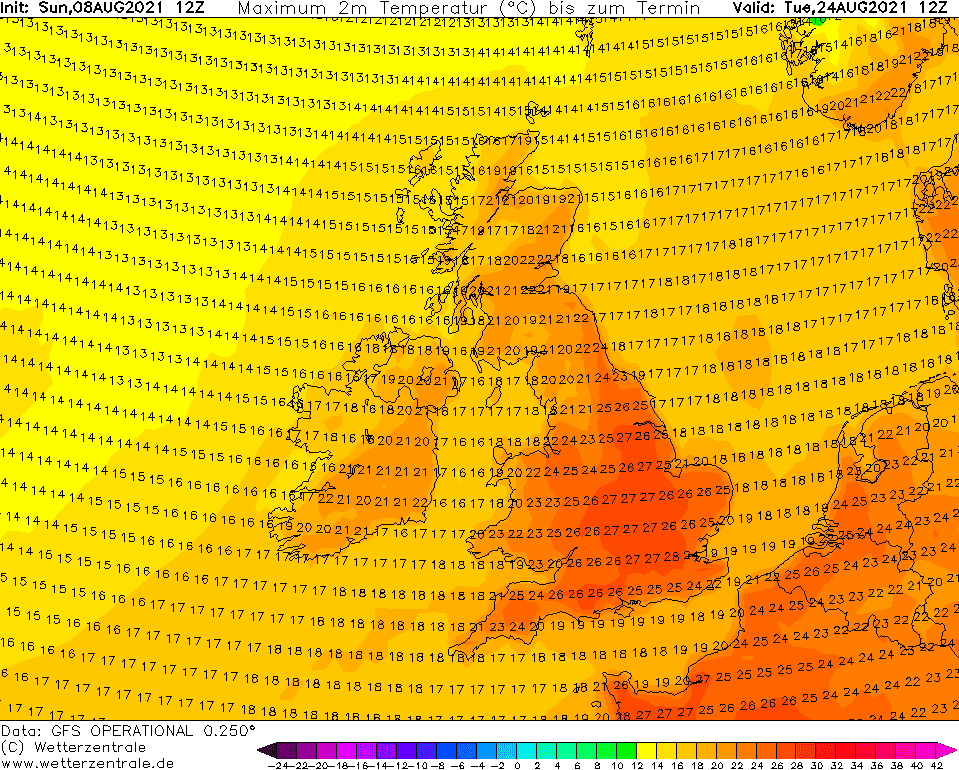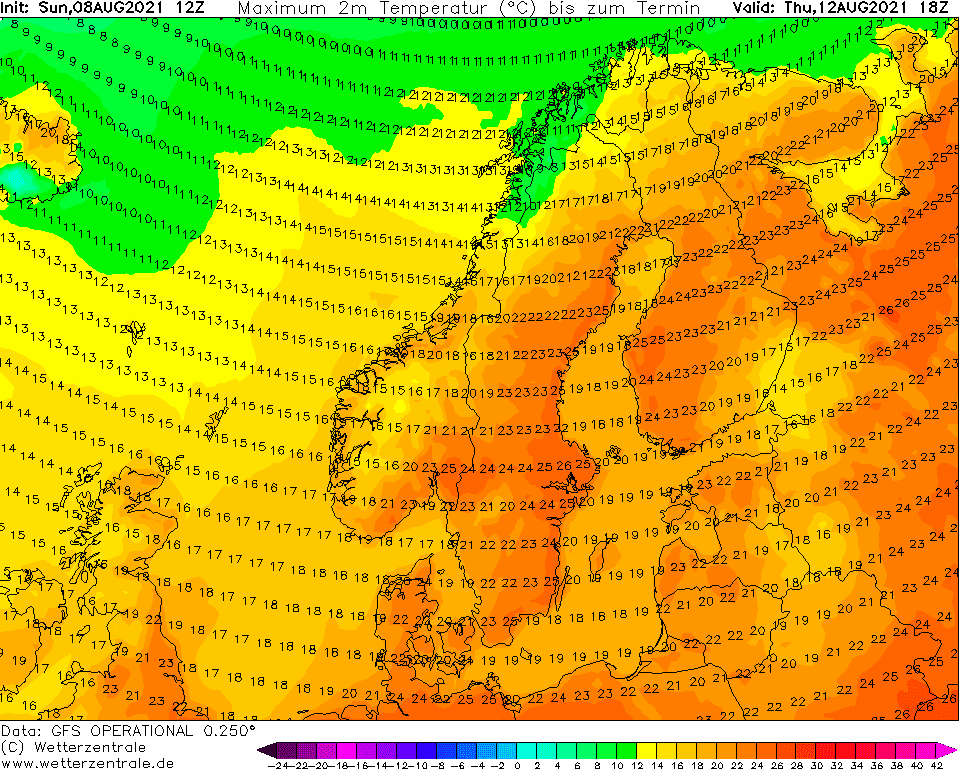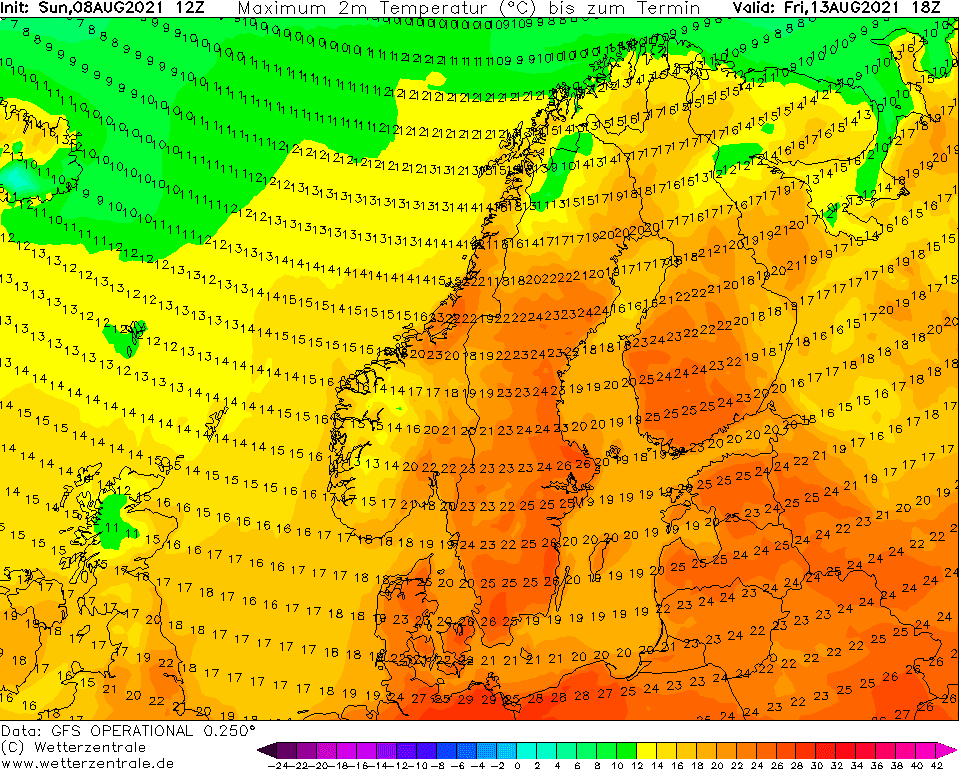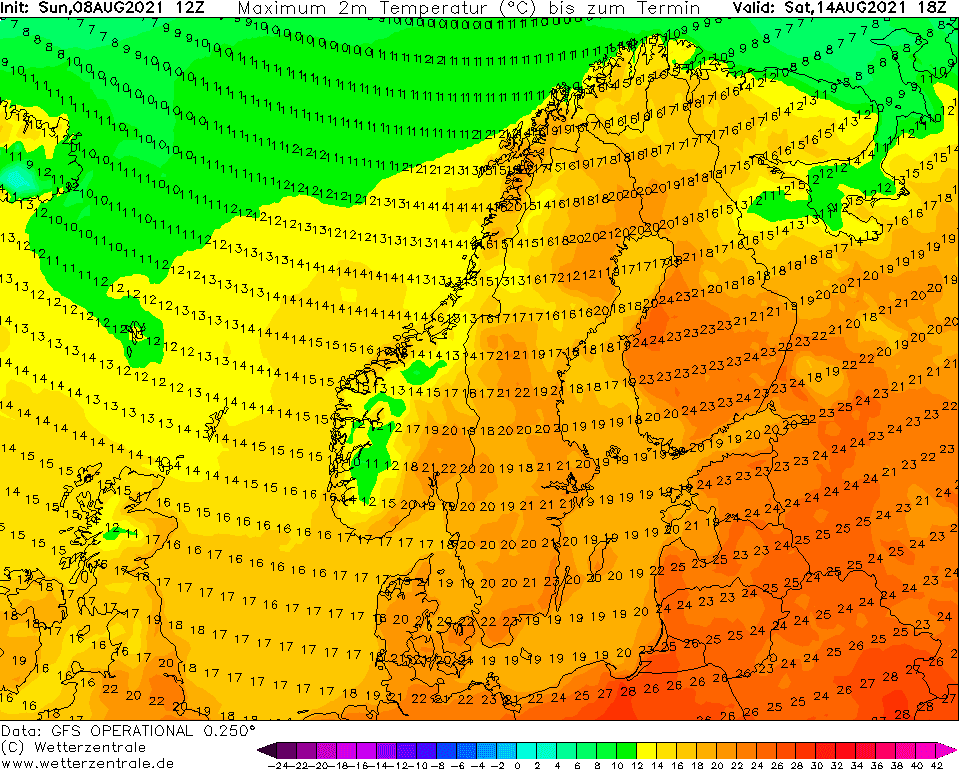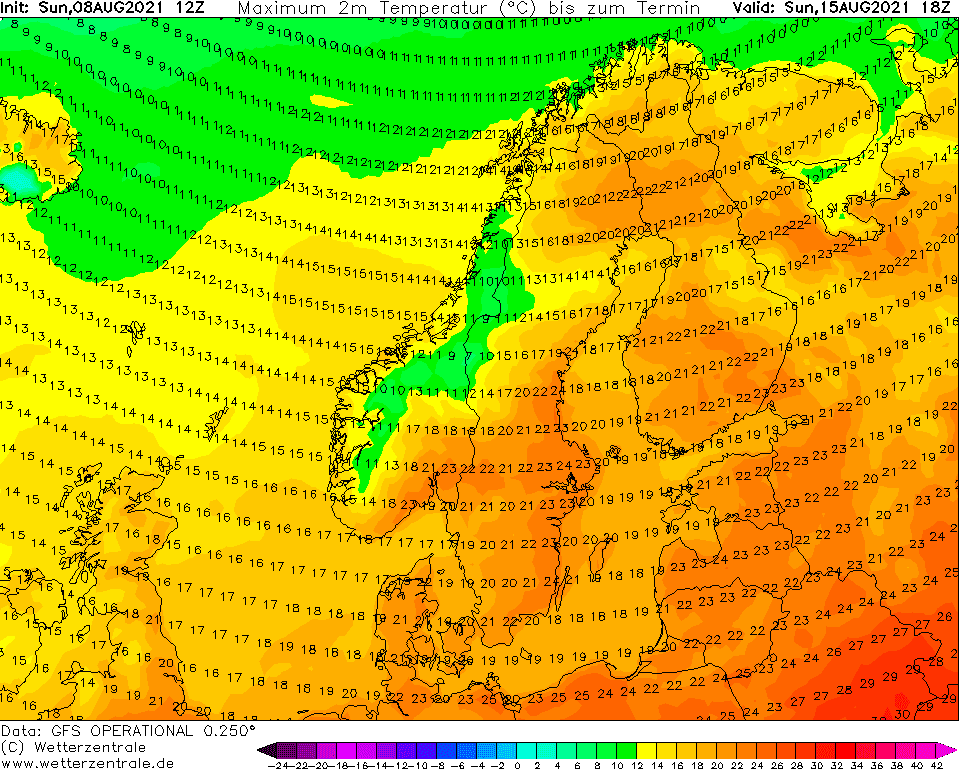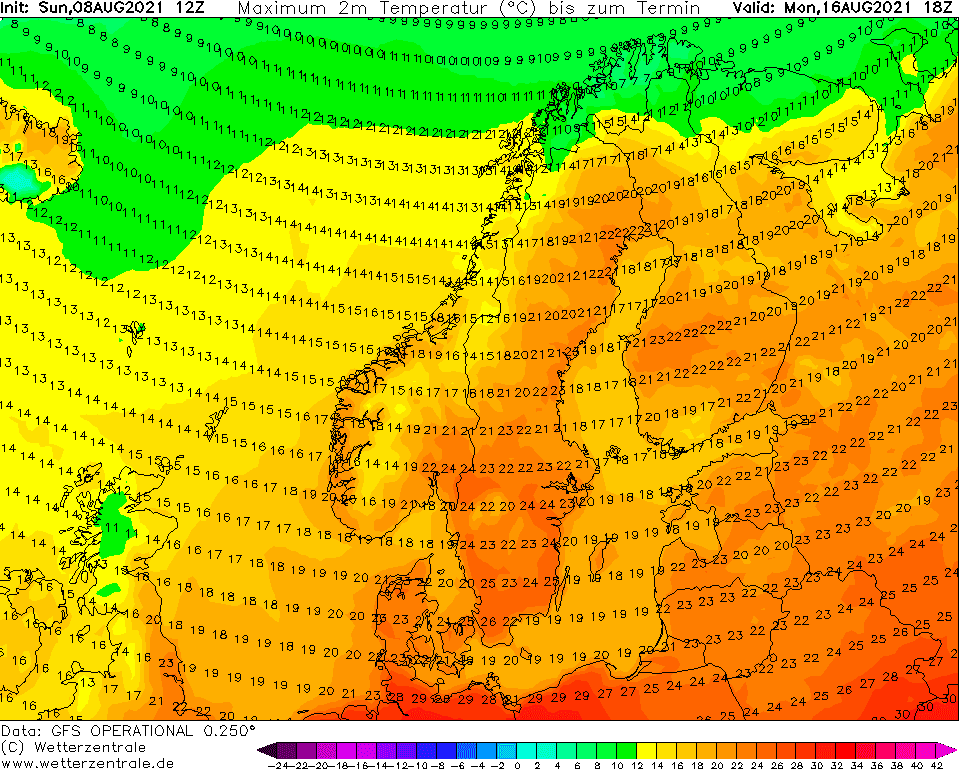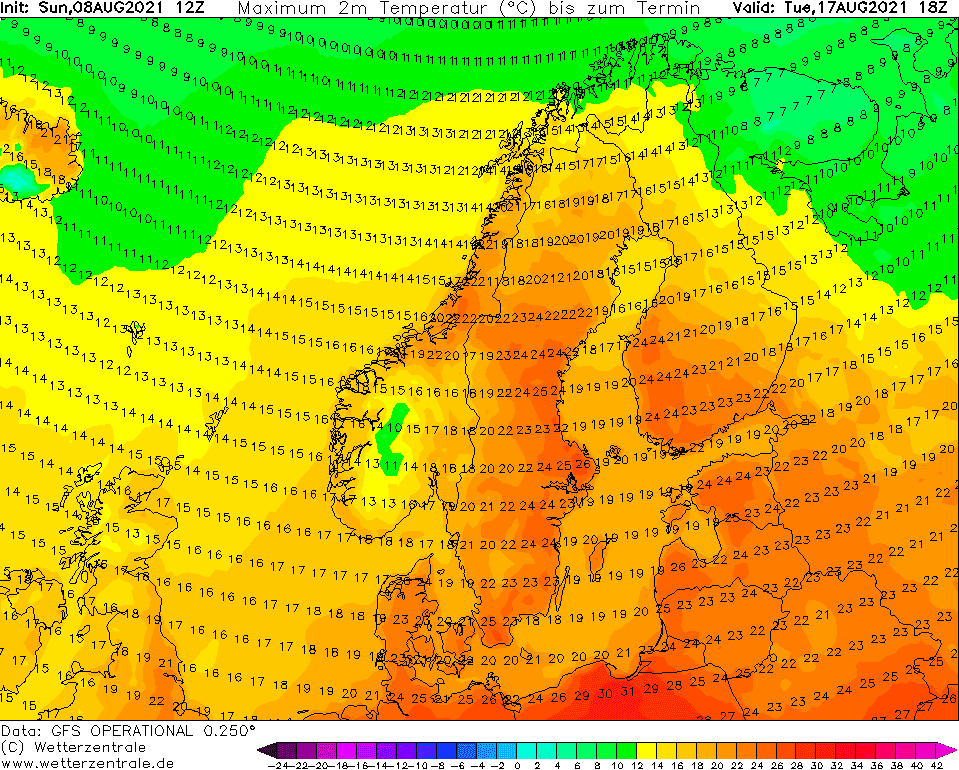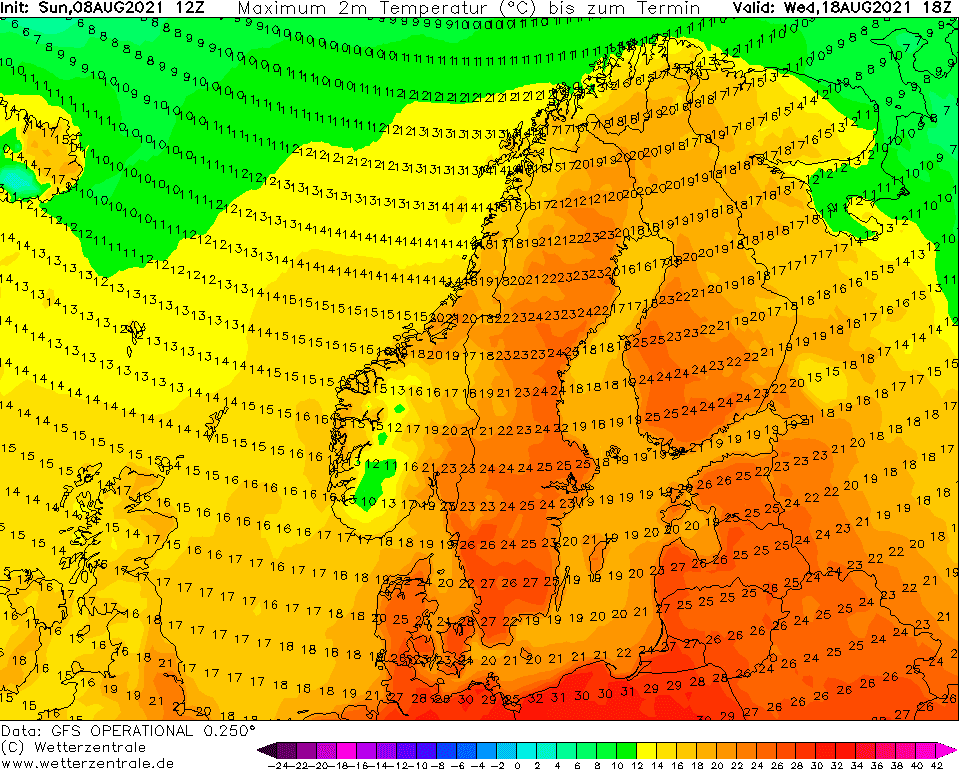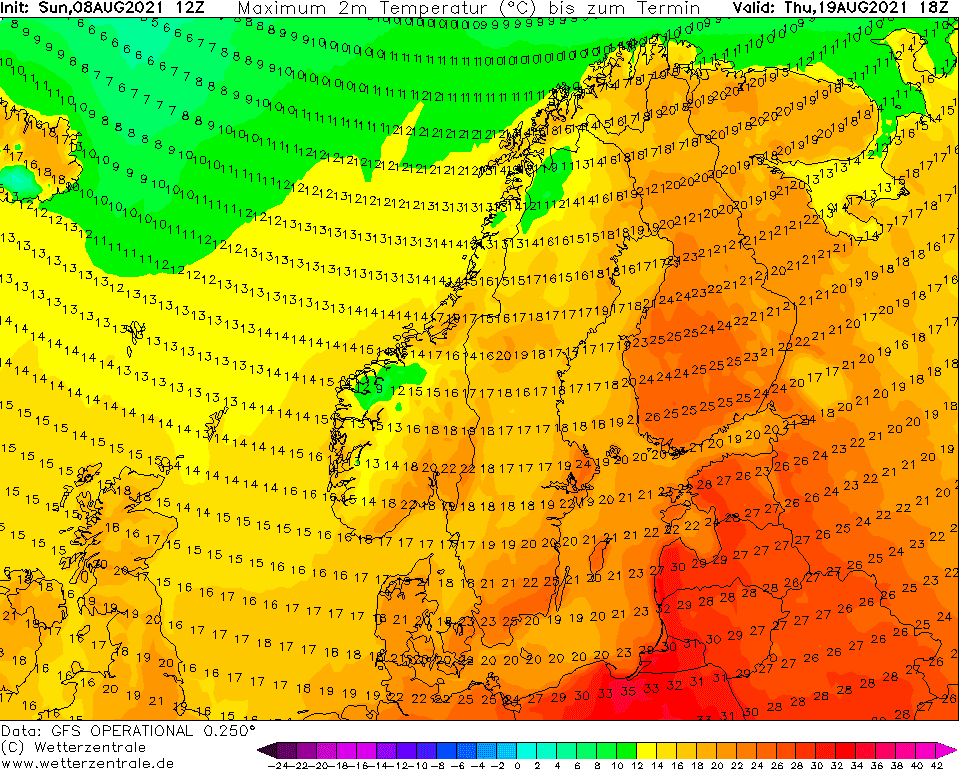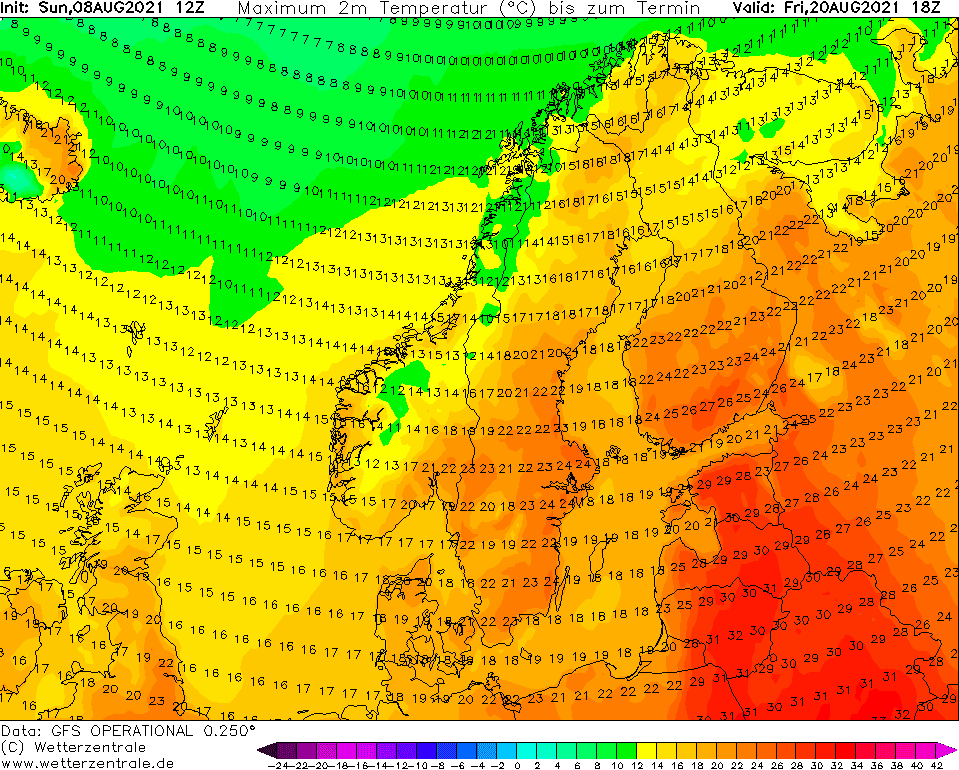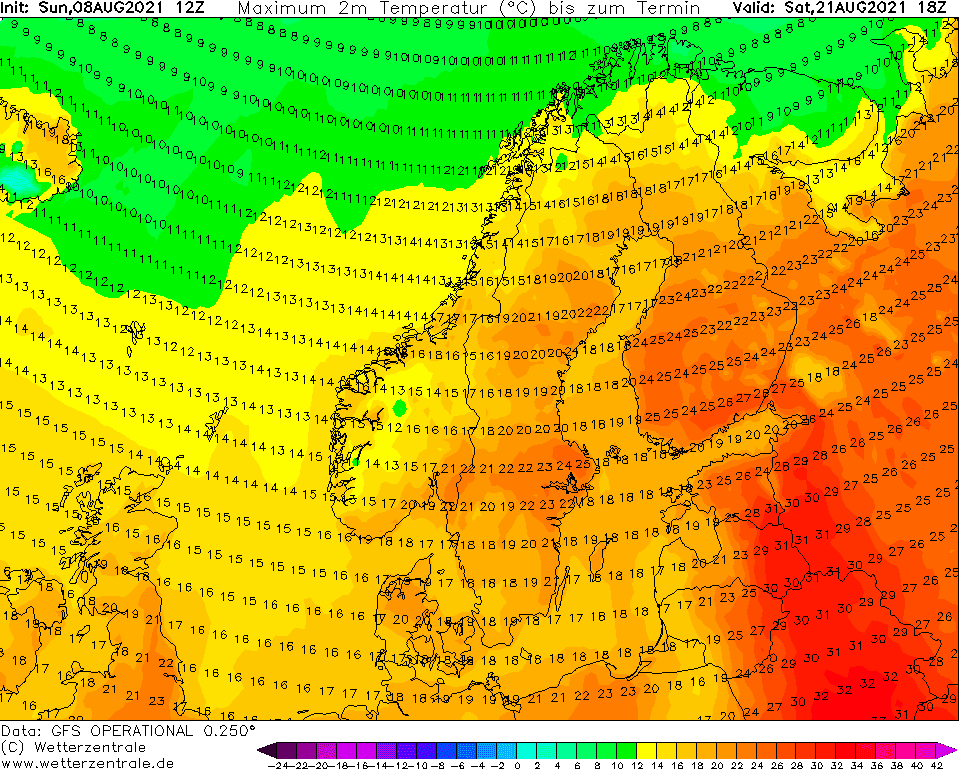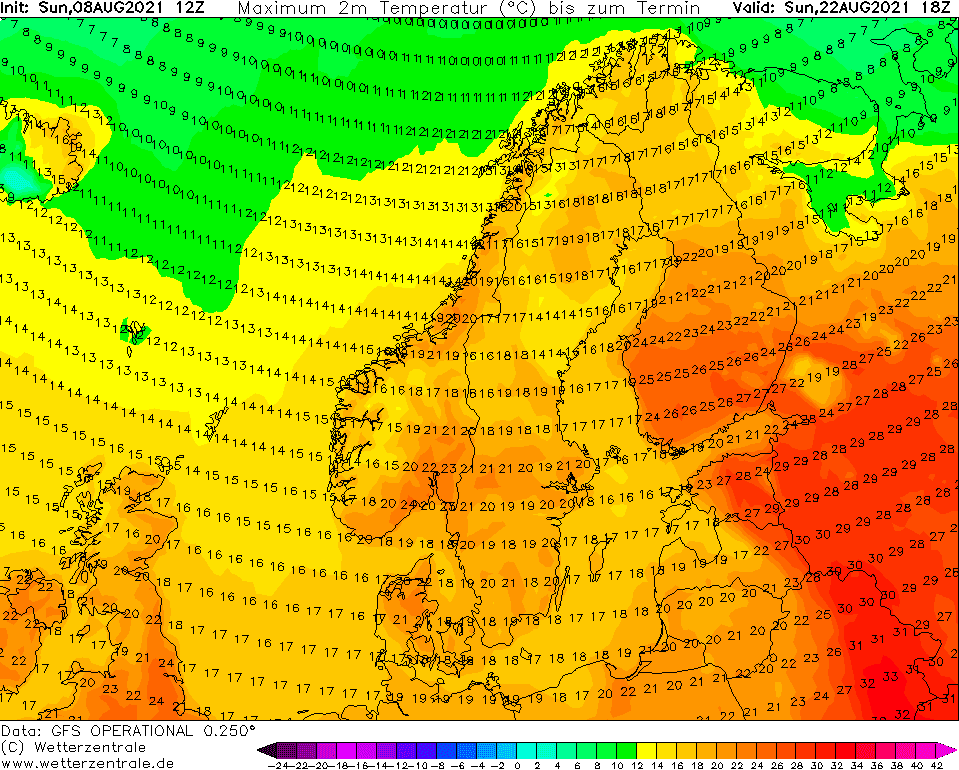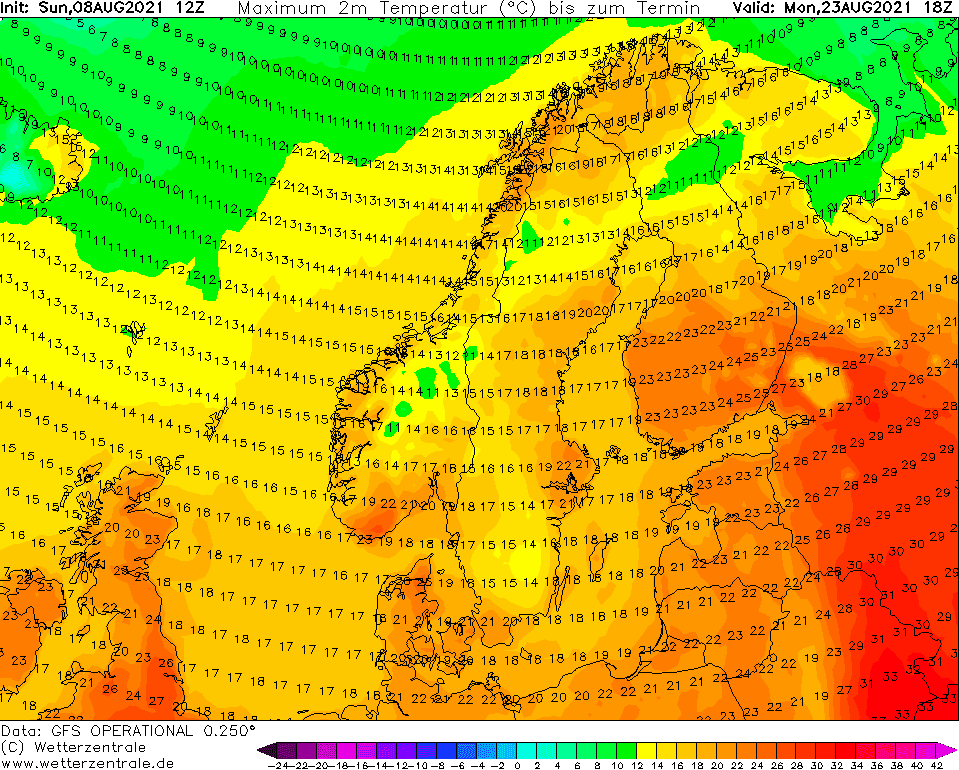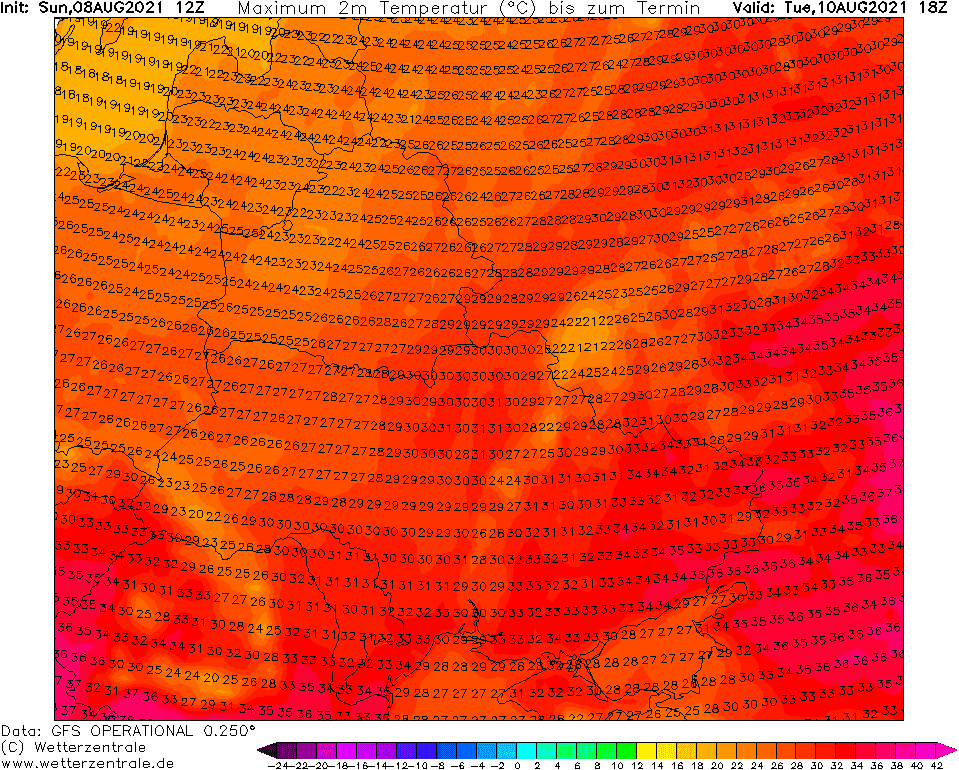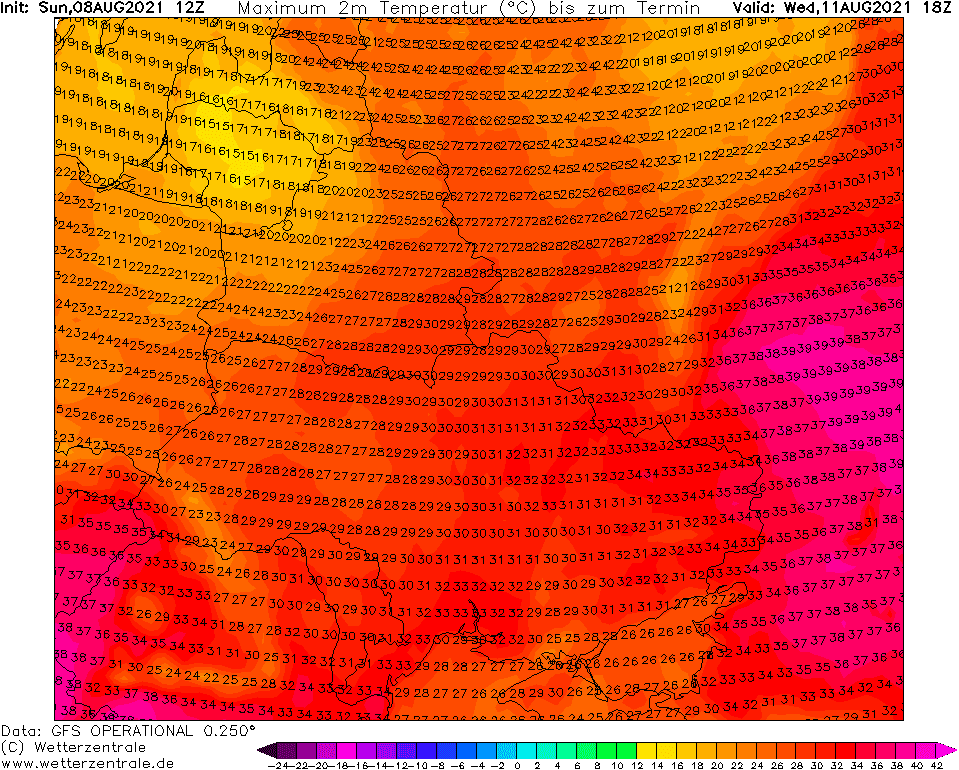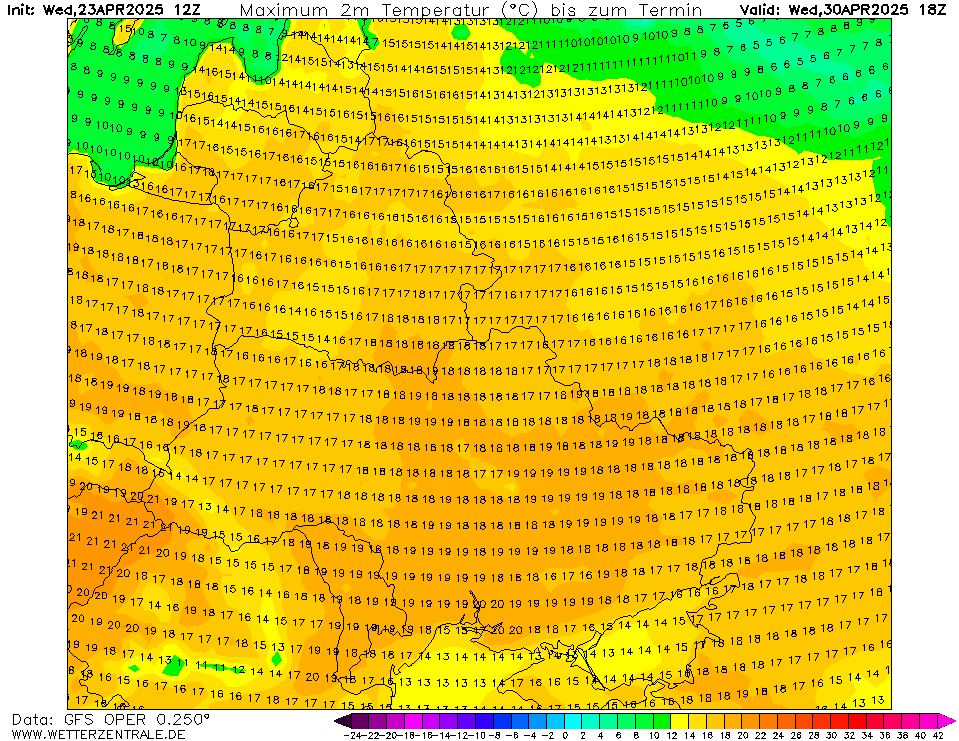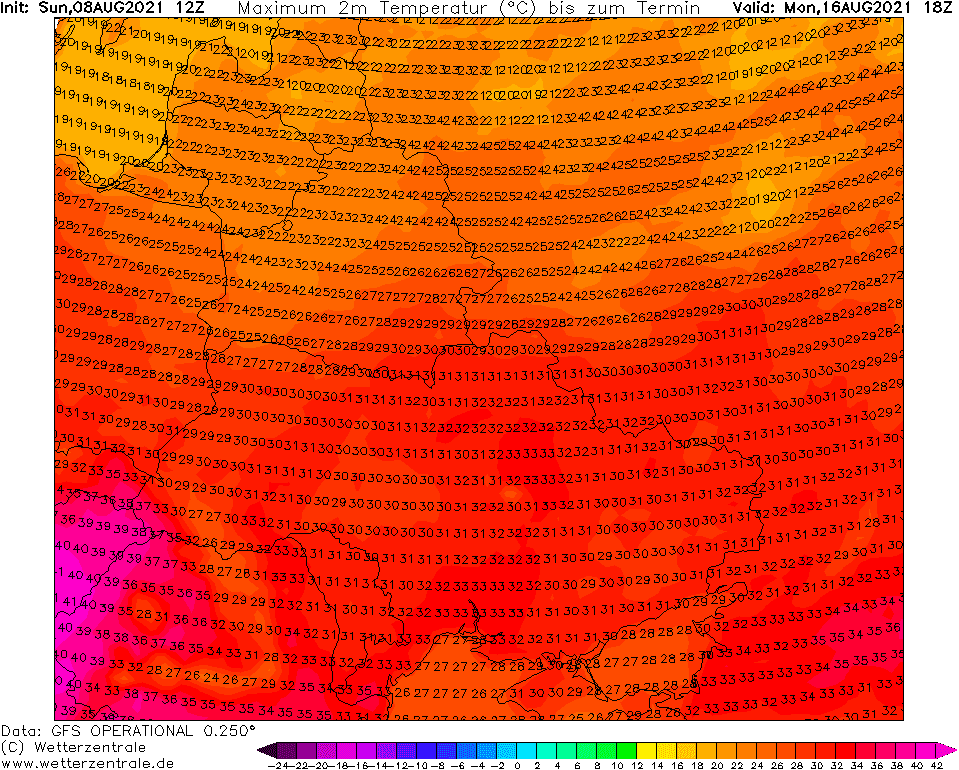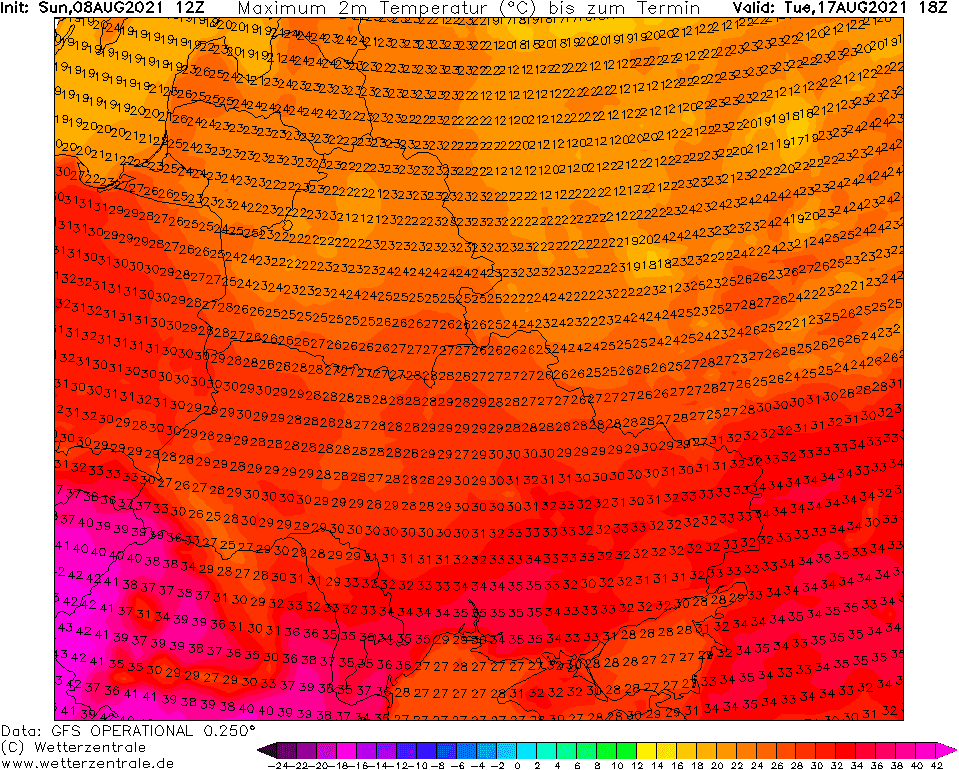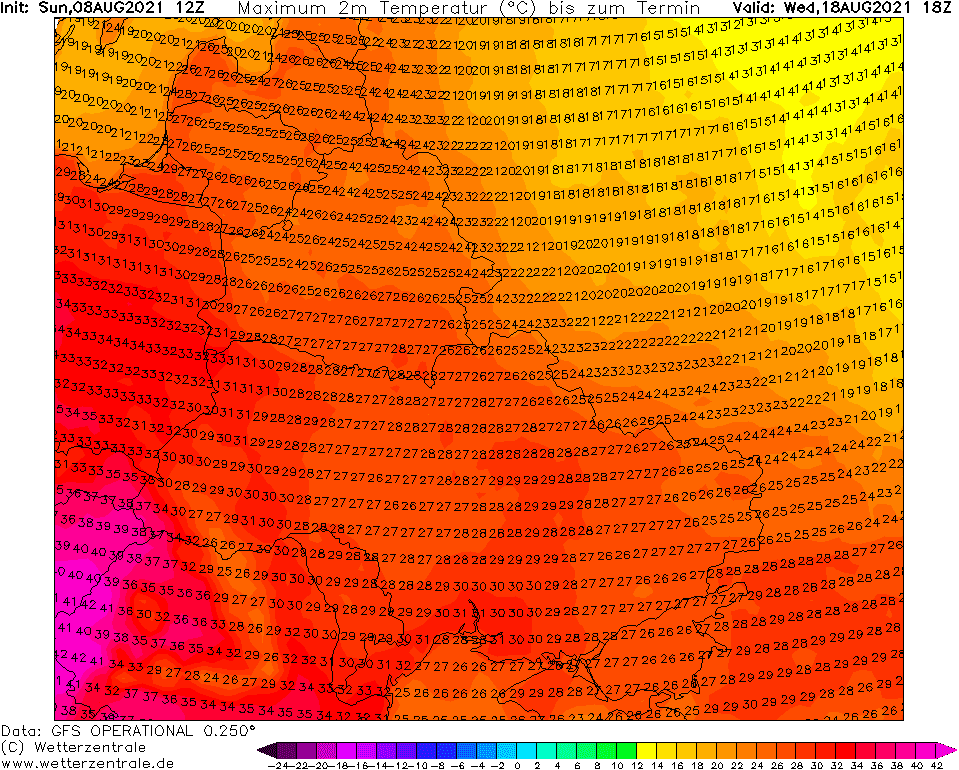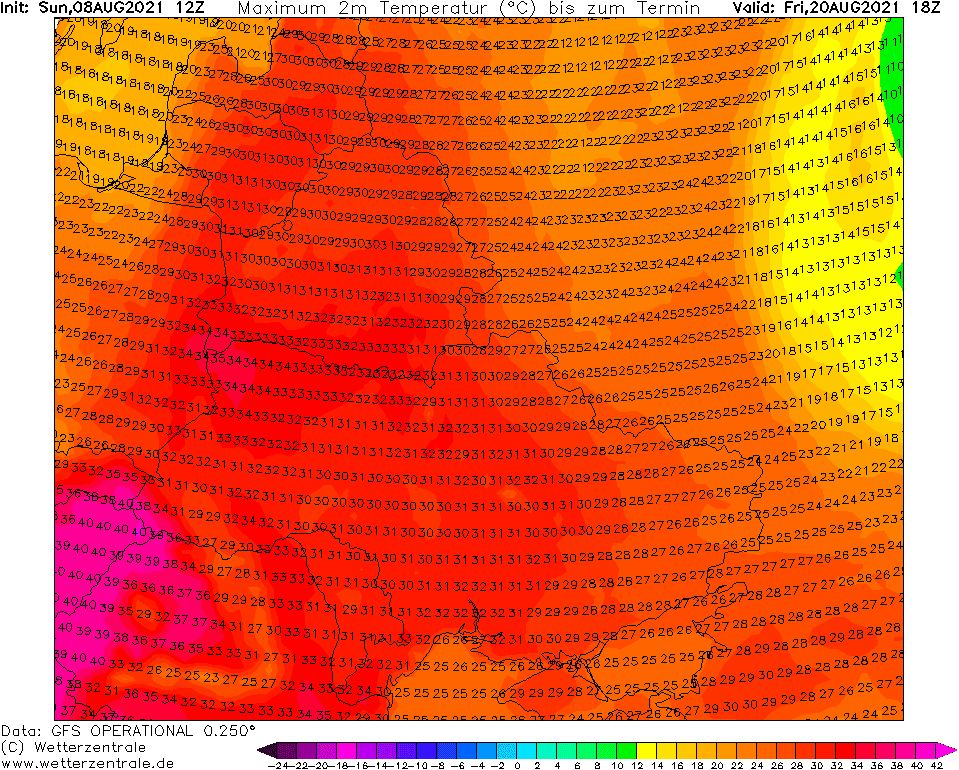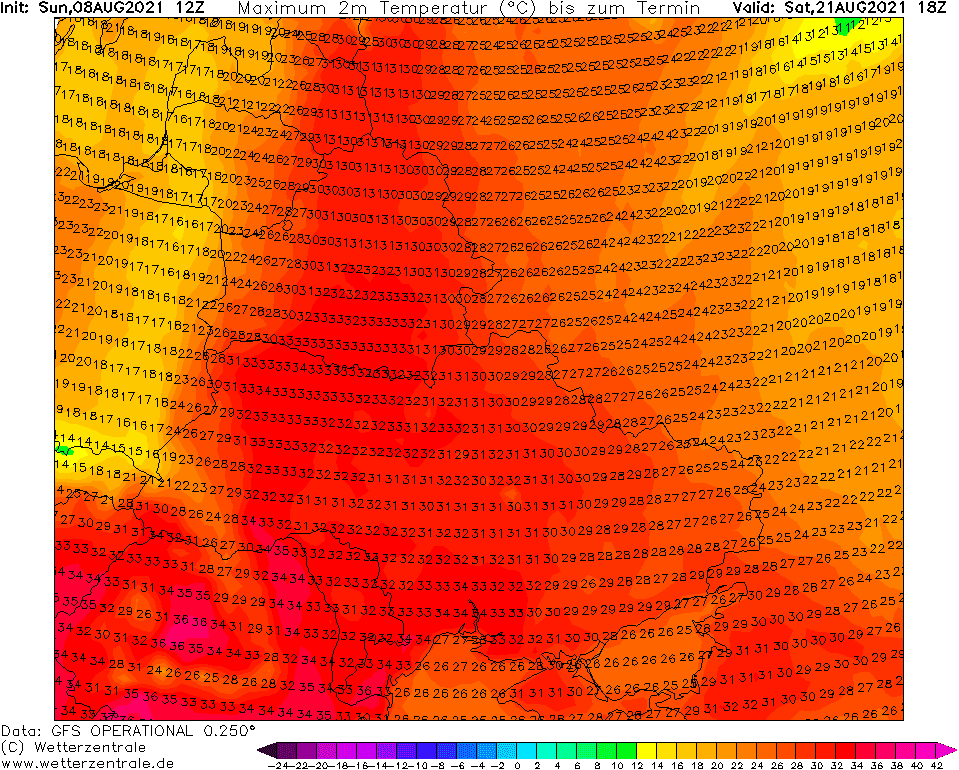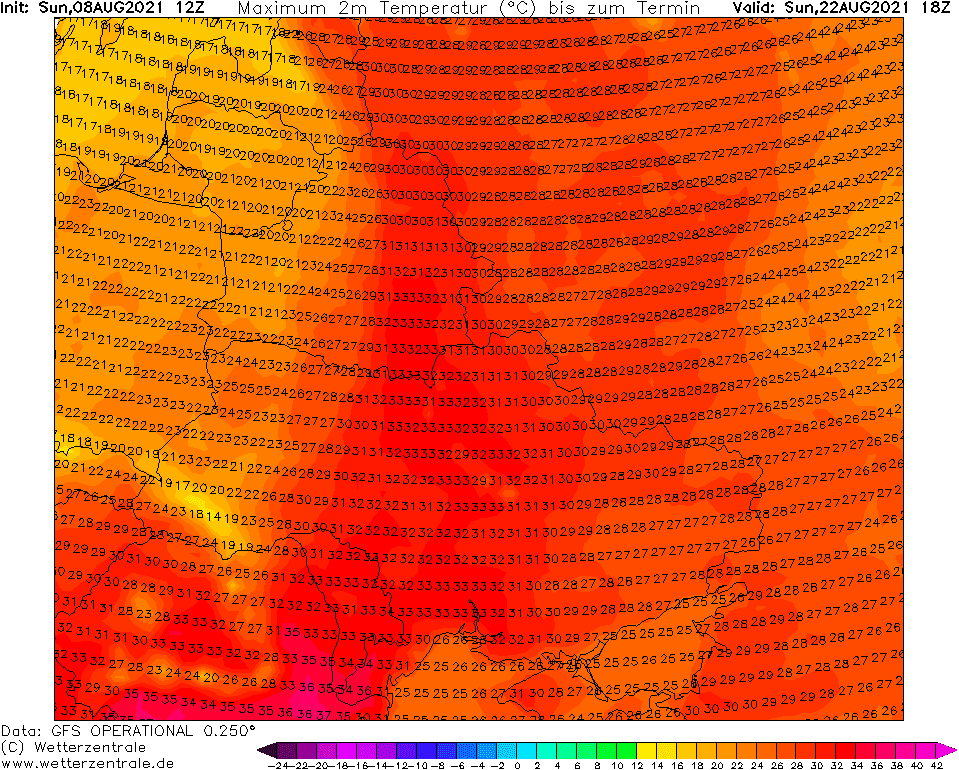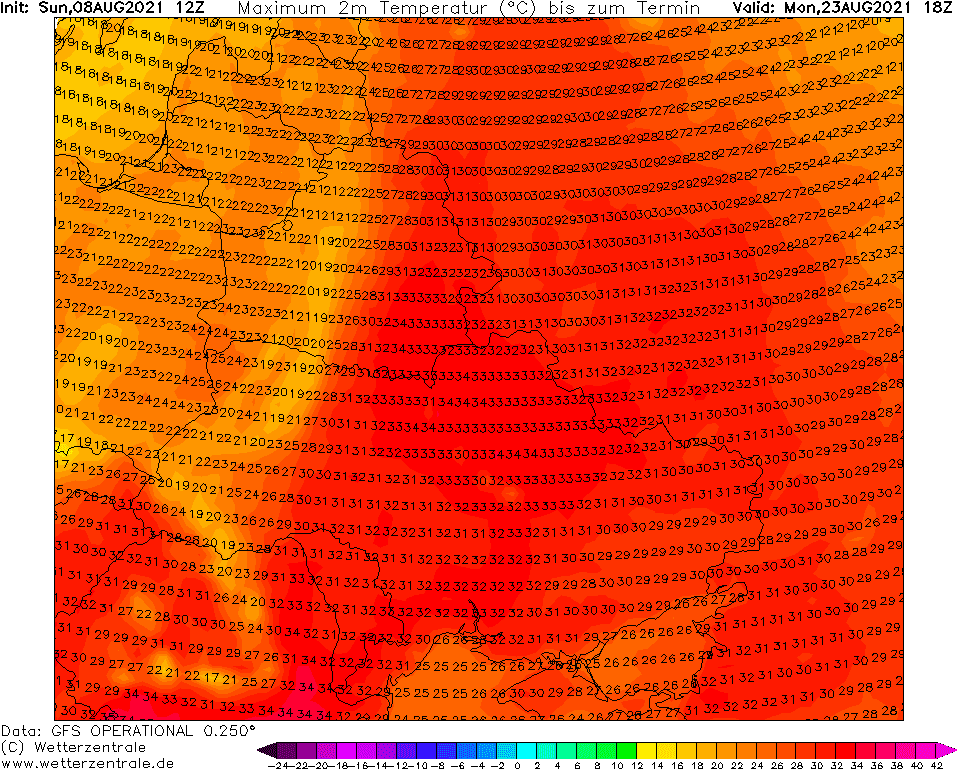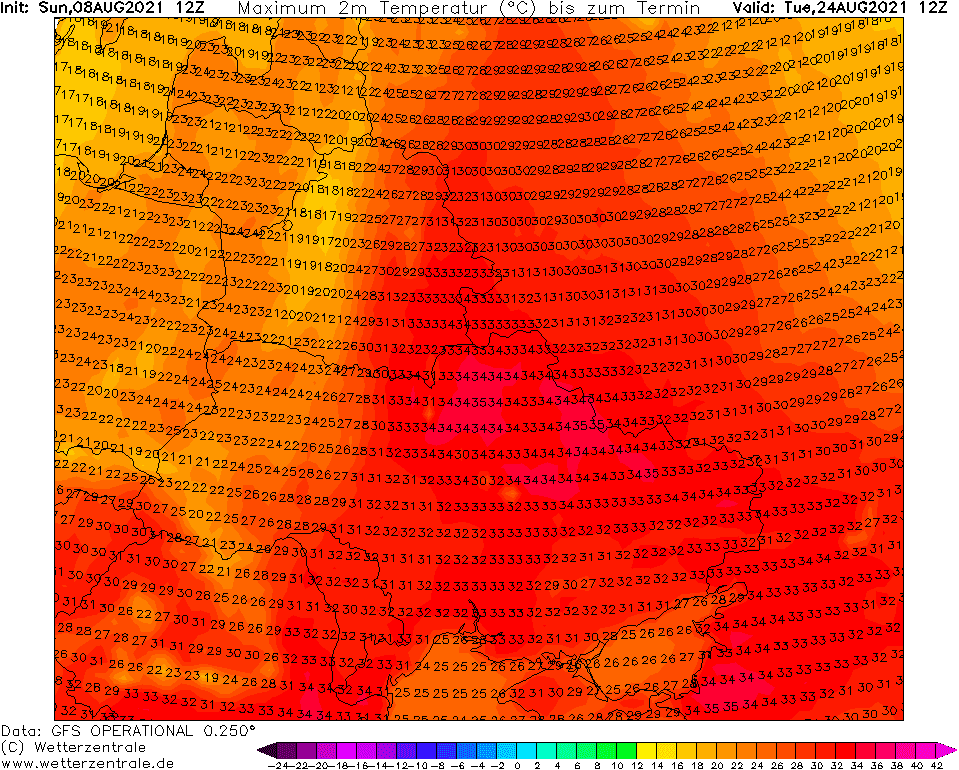 Source: wetterzentrale.de