People in Gulf Coast, the USA, are escaping from the strongest hurricane of the season (!!!) Hurricane Ida, Category 4, hits the USA in full power!
Although, after 10. September and maybe all October 2021, weaker parameters for development of storng hurricanes are expected /https://mkweather.com/autumn-2021-forecast-for-north-america-long-indian-summer-and-weaker-hurricane-season-such-as-expected//, at the end of August and in early September, still in wet MJO conditions, extremely strong Hurricane Ida has developed in the last days in the Caribbean and in the next hours and days hits the USA in full power!
In Gulf Coast, mainly Louisiana, Mississippi, Alabama and westernmost Florida, mass evacuations are in a big swing currently and main highways are full of escaping people before a potential the most devastating weather event in America in 2021.
Hurricane Ida before a few hours reached surprisingly a power of a hurricane of Category 4 and already from Sunday to Monday, 29.-30. August it hits in Gulf Coast with full power. Ida already has caused extencive damages in Cuba.
Massive damages – mainly thanks to floods and extreme wind gusts are forecasted.
Extreme rainfall around 20 inches / 600 mm along coastal areas and sustained winds up to 251 km/h with wind gusts above 300 km/h are expected in the region, moreover, a megastorm will shift above large parts of Southeast and later Mid-Atlantic and Northeast, with additional floods and damages thanks to its robust remnants.
All is realized in 16th anniversary of deadly Hurricane Katrina (2005), therefore, people have even bigger fear from the next days.
Hurricane Ida is coming after Tropical storm Fred and Hurricane Henri /https://mkweather.com/hurricane-henri-hits-northeast-usa-and-neighboring-canada-it-makes-a-landfall-such-a-hurricane-in-new-york-the-1st-hurricane-in-new-england-in-30-years/; https://mkweather.com/tropical-storm-fred-3-dead-20-missing-asheville-north-carolina-10-inches-254-mm-southport-florida-9-inches-229-mm//, while Hurricane Grace, Category 3 in the last period devastated eastern Mexico /https://mkweather.com/hurricane-grace-category-3-mexico-205-km-h-winds-and-9-killed//.
If you live in the region we strongly recomment you to watch current news, forecasts, warnings and advisories and follow evacuation requirements – a monster storm appears to be the deadliest system in the Atlantic in 2021, with life-thrating and property-devastating parameters, mainly from Sunday to Tuesday, 29.-31: August 2021 in southern states.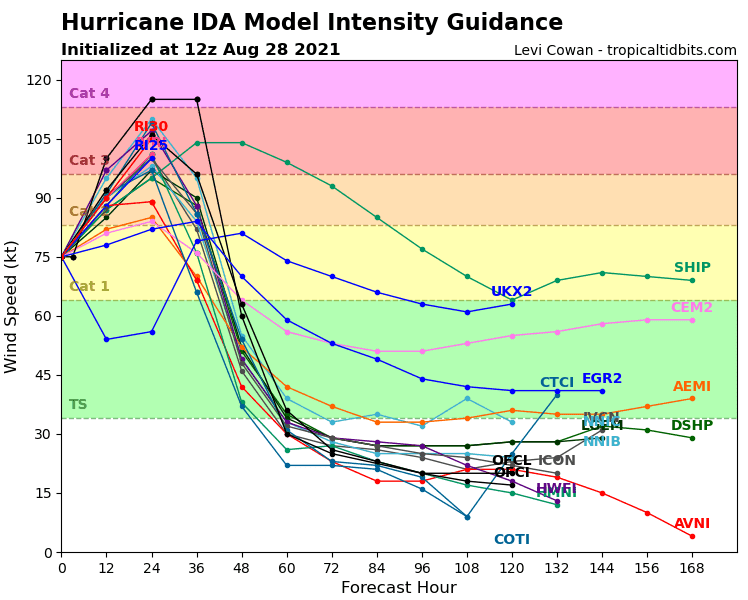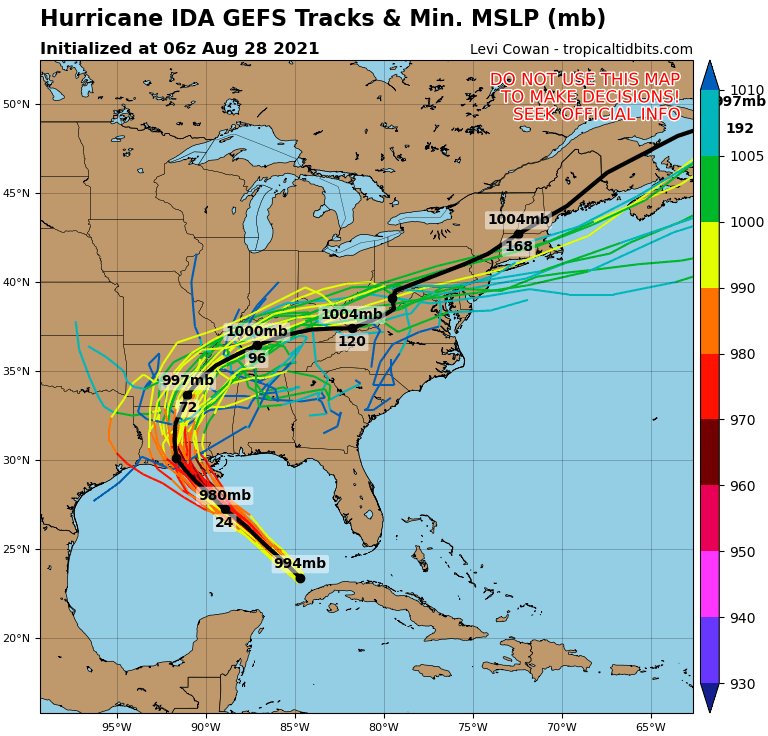 Source: tropicaltidbits.com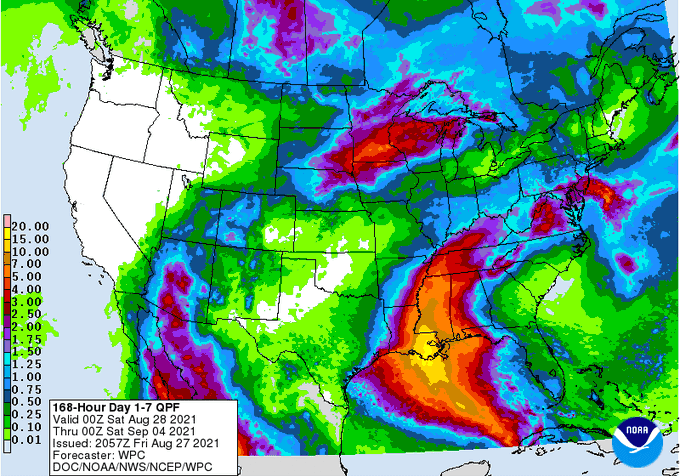 Source: NOAA