Italy and Balkan with Siberian frosts (-20/-25°C) on New Year, Turkey (-30°C) around Christmas!
MK
December 19, 2021
2 min read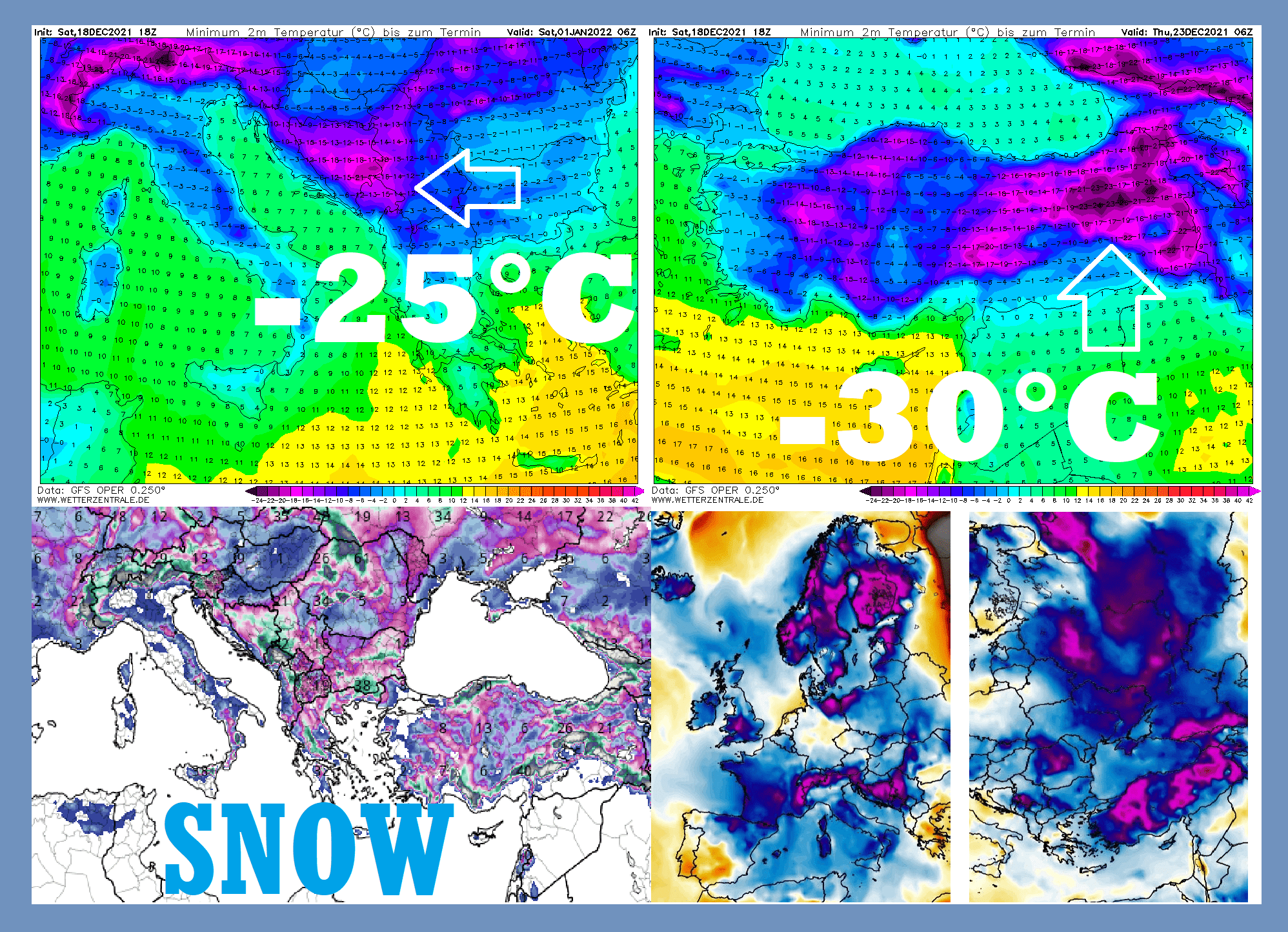 Extreme frosts in the Mediterranean should hit already around Christmas 2021 in Turkey and around New Year 2022 in Balkan and Italy!
In Turkey, Greece, Cyprus, the northern Middle East, and the northern coast of Egypt and Libya, even, severe floods in the next 2 weeks are possible /https://mkweather.com/high-flood-risk-for-lebanon-israel-parts-of-syria-iraq-iran-egypt-libya-turkey-and-cyprus-the-first-significant-flood-event-in-iraq-killed-11//.
At least, it was a result of the last coldest GFS outputs from the weekend 18.-19. December 2021, although, some latest runs have seen chances for extremely cold times a little lower.
According to outputs expecting a powerful Siberian blast in Europe, around -20/-25°C frosts will be possible around the first days of the year 2022 in Italian and Balkan populated basins and valleys below 1000 MASL.
In Turkey (densely populated basins around 1400-1800 MASL in eastern Turkey), -30°C will be possible already shortly before Christmas 2021!
Many parts of European and Asian northern Mediterranean find themselves under the snow in the next 16 days – mainly mountainous, but regionally coastal regions, too.
Practically all Balkan, most of Turkey and Greece and Italian mountains expect snow cover or least snowflakes, snowing should appear in mountains in Lebanon, Israel, Syria or Cyprus or even maybe rarely in northern Egypt or Libya.
The temperature in 850 hPa should fall into interval -10/-15°C is possible above Italy, Balkan and Turkey.
Temperature anomalies from the long-term average should regionally reach -15/-20°C, locally lower – especially during the strong frosts on a deep snow cover.
Classic warnings before a worsening of health problems such as hypothermia, virological situation, heart attacks, such as power outages, uprooted trees ar problems in travel are expected.
Warmer weather is possible mainly after 10. January 2022 //https://mkweather.com/a-long-term-forecast-for-europe-until-31-january-2022///.
An expected peak of Winter 2021/2022 around New Year was forecast in our Winter 2021/2022 forecasts for Europe and North Hemisphere /https://mkweather.com/winter-2021-2022-forecast-for-northern-hemisphere/; https://mkweather.com/winter-2021-2022-forecast-for-europe-early-extreme-arctic-and-siberian-blasts-and-blizzards-late-dry-and-very-warm-conditions//.
Outputs for European regions in the case of the next extreme GFS outputs will be updated on Mkweather soon.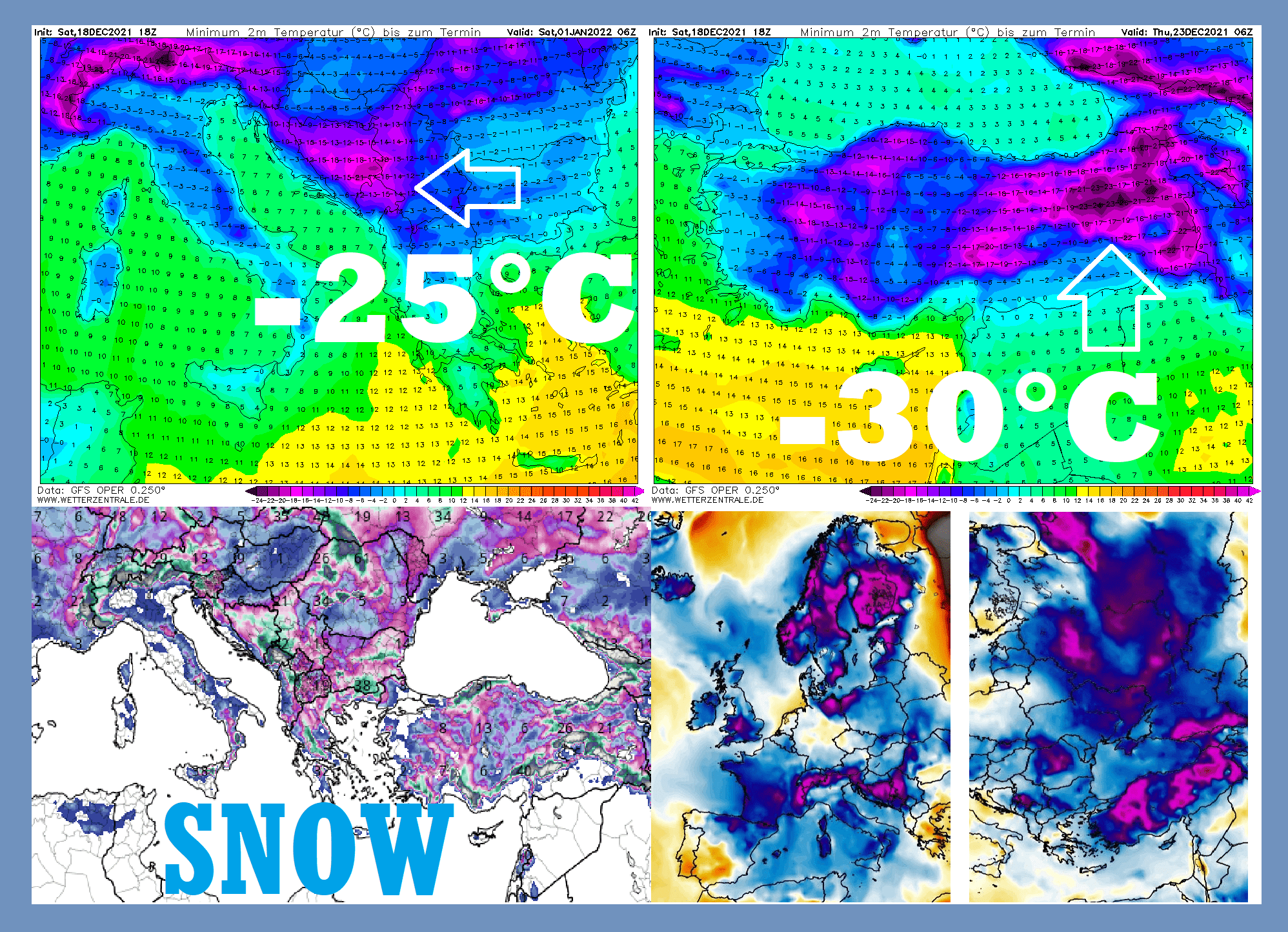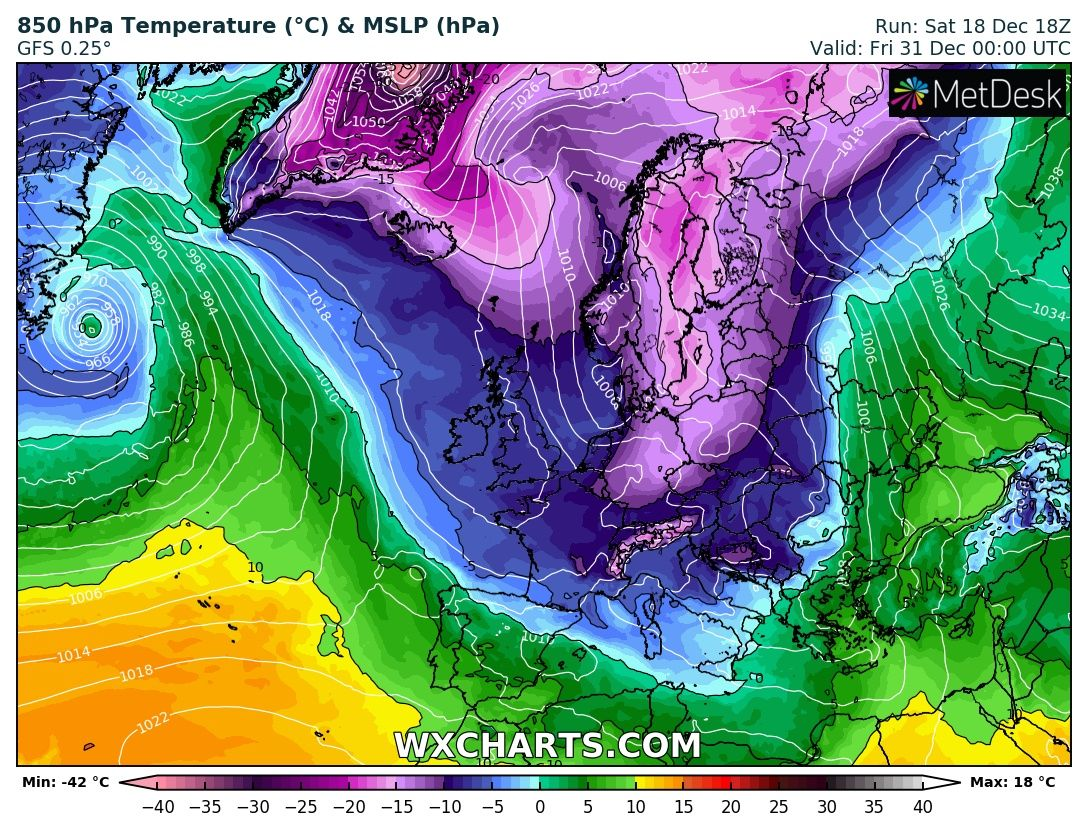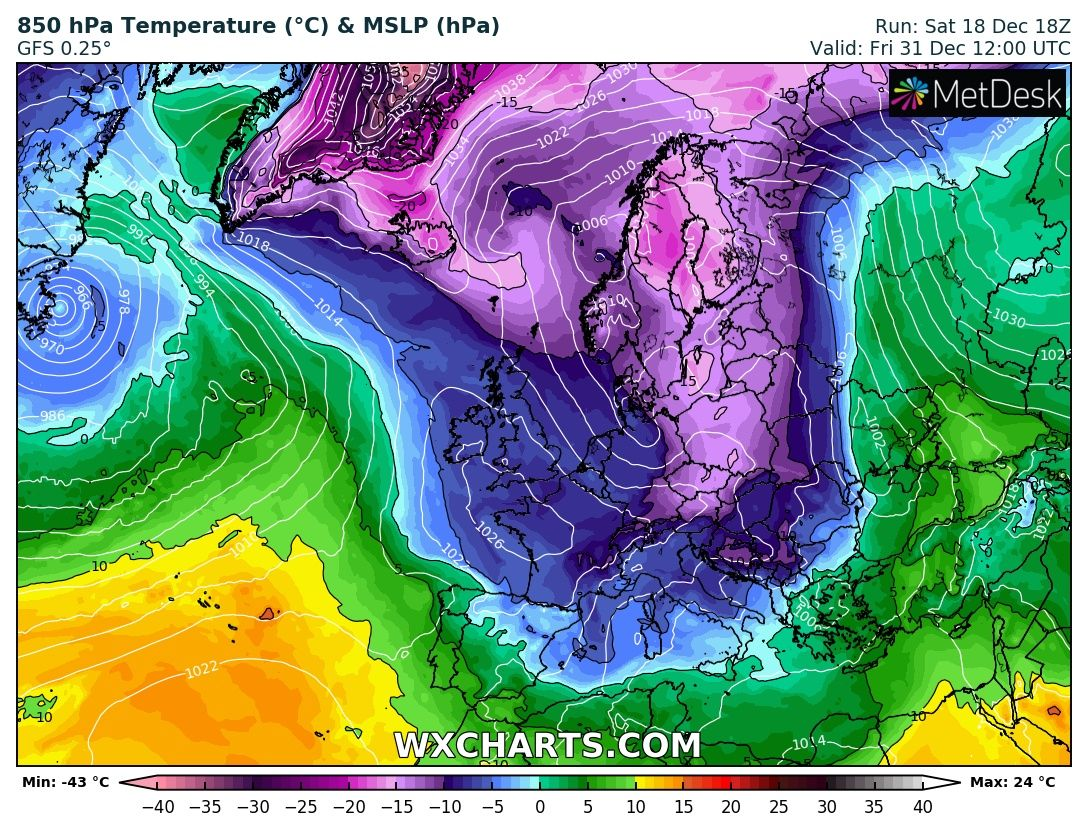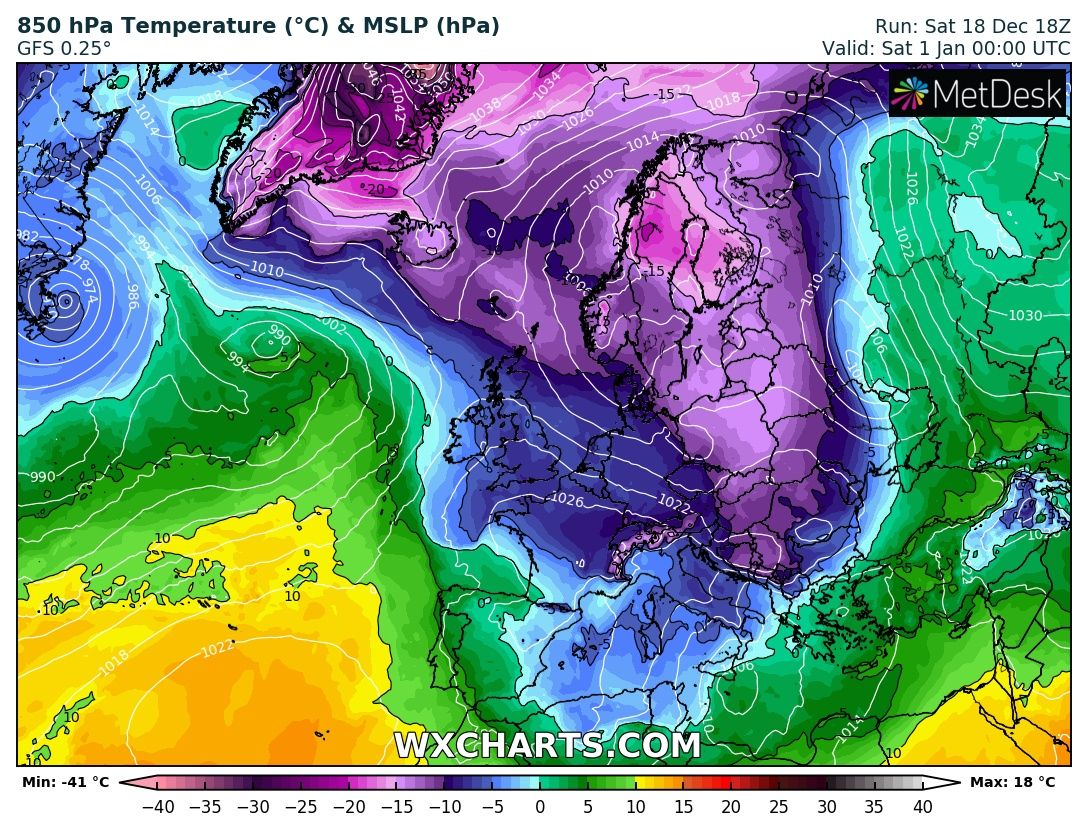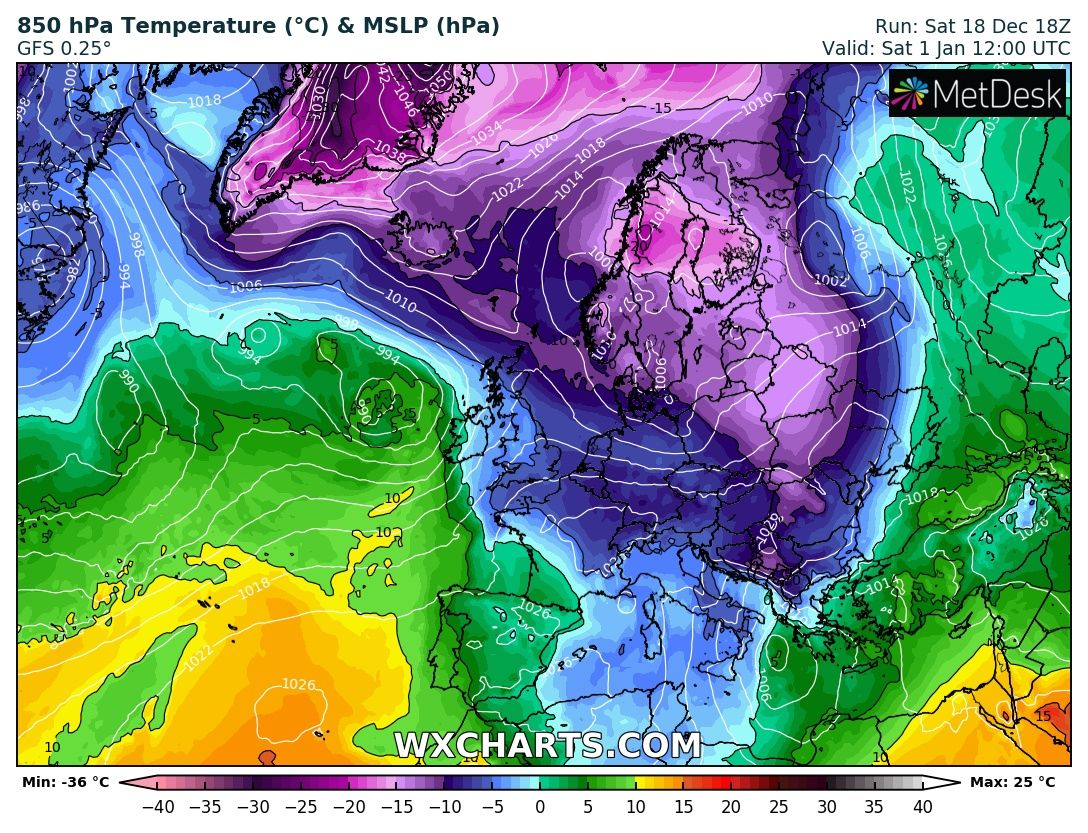 Source: wxcharts.com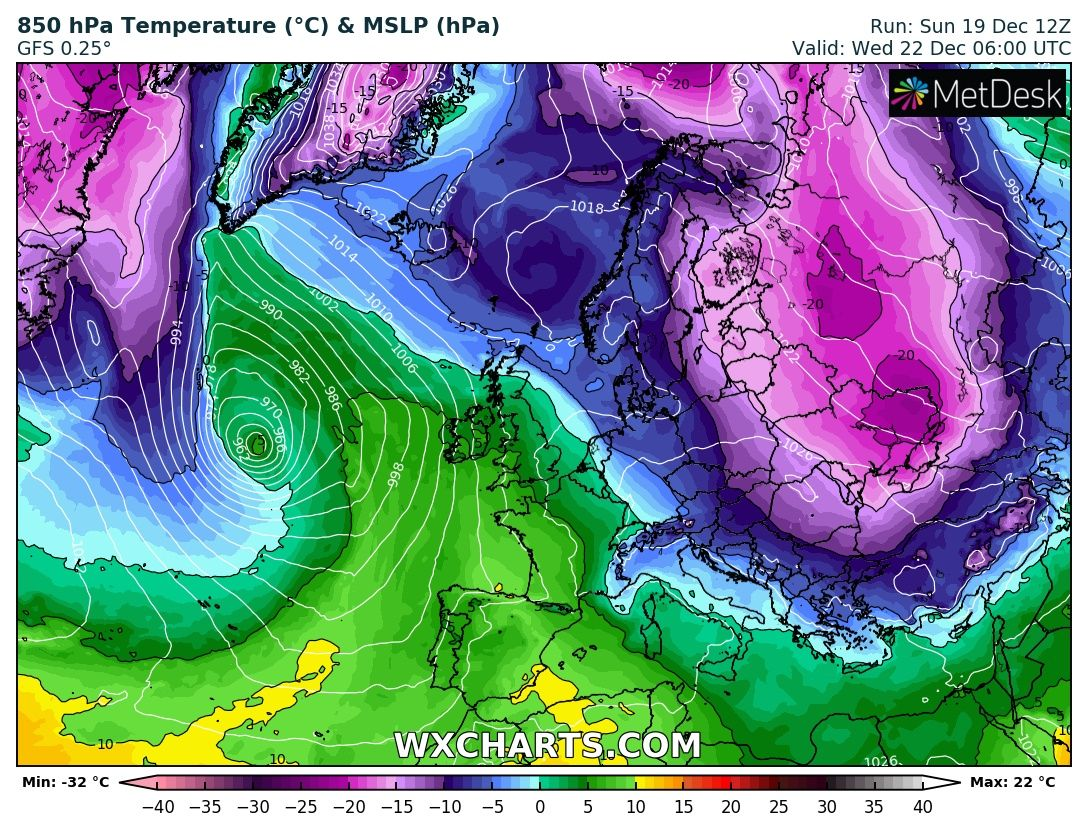 Source: wxcharts.com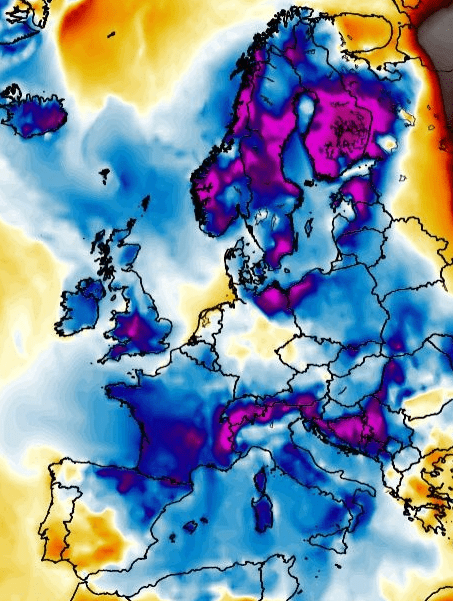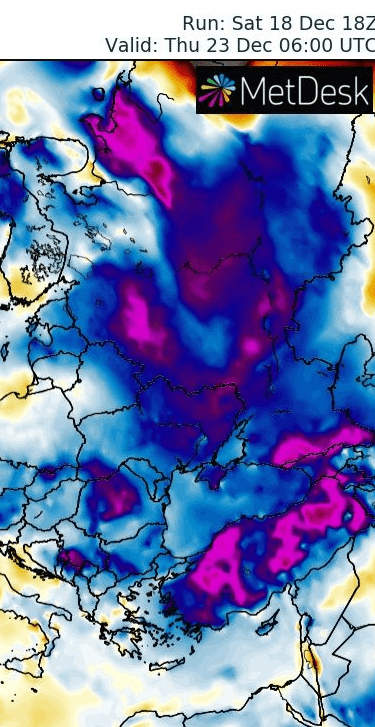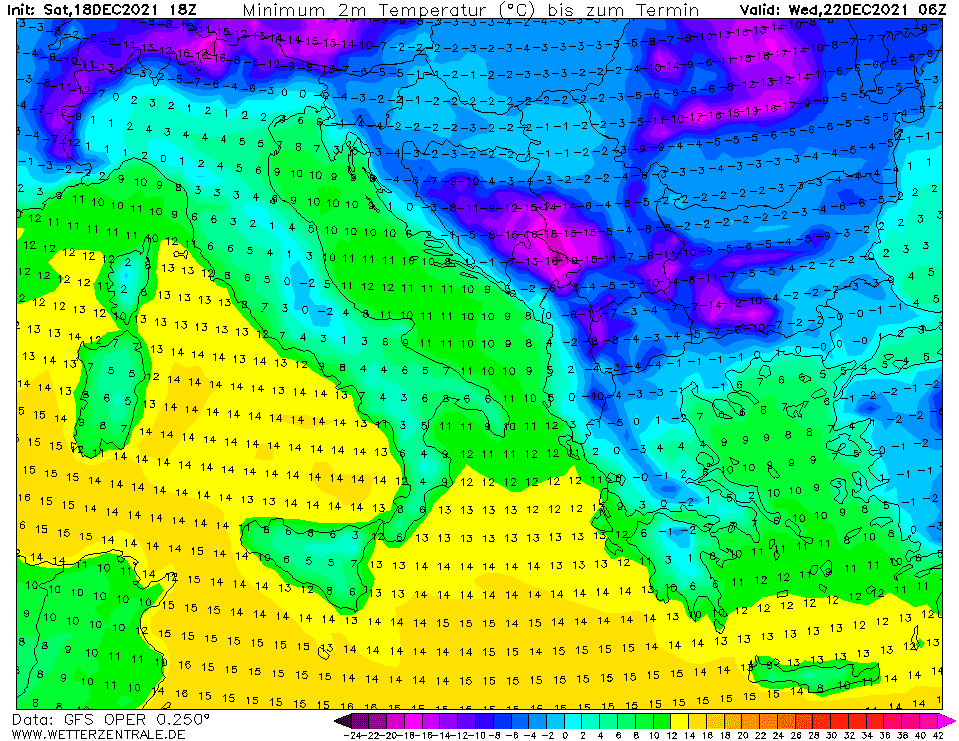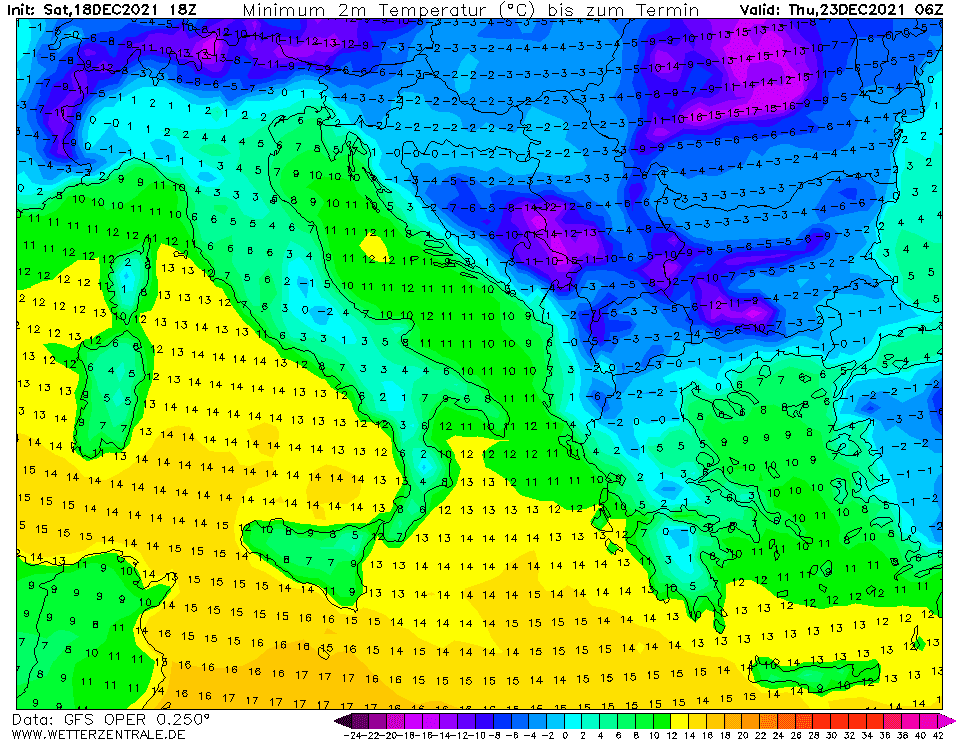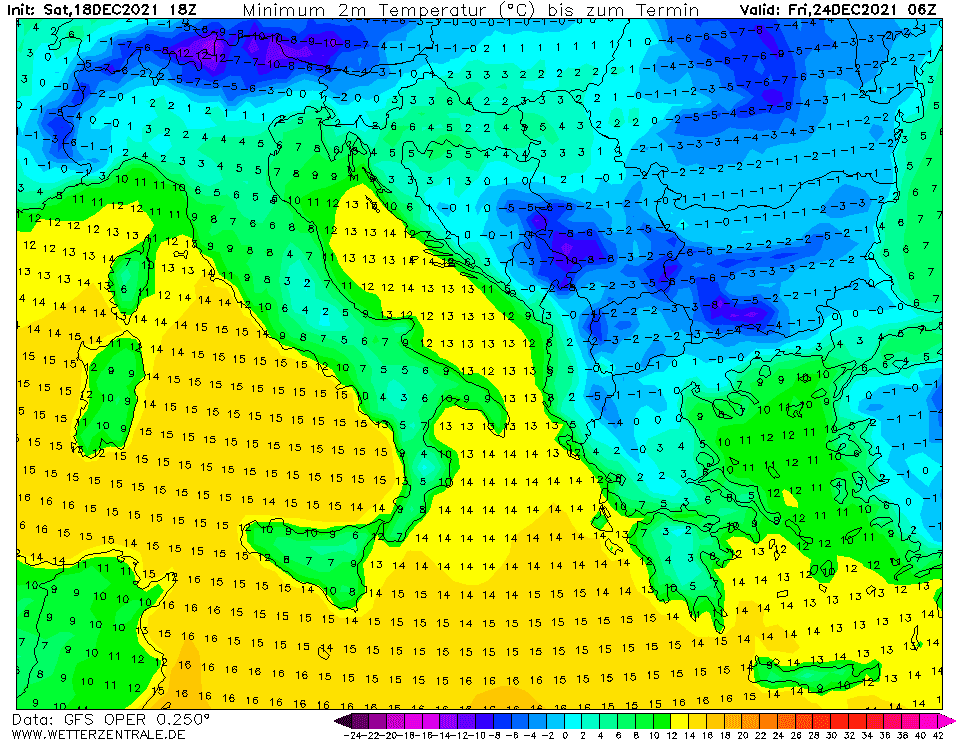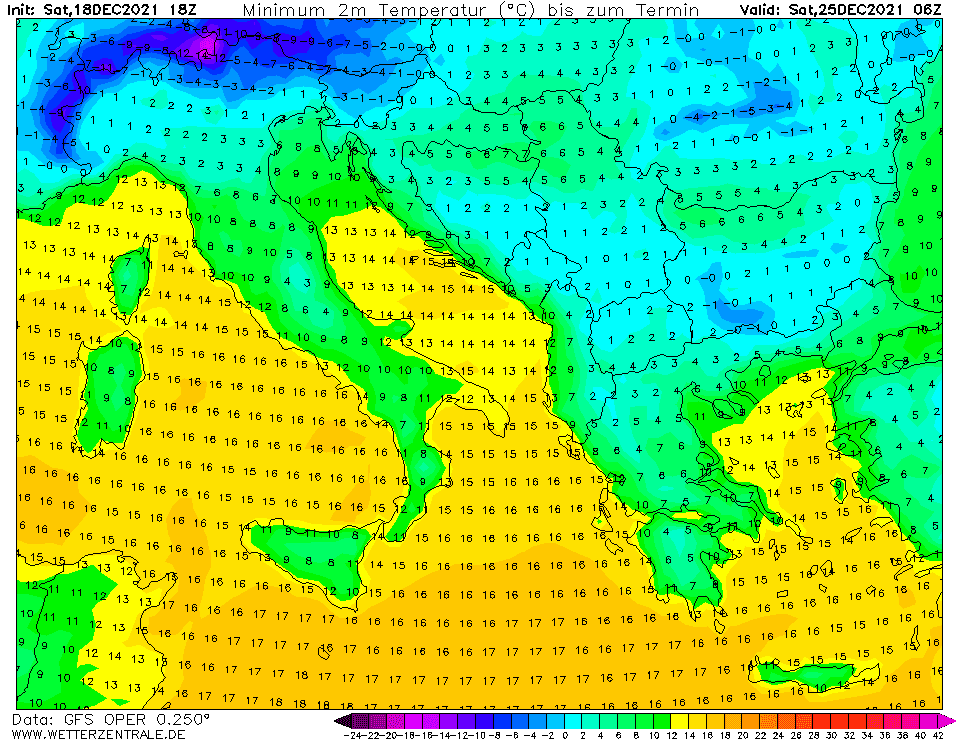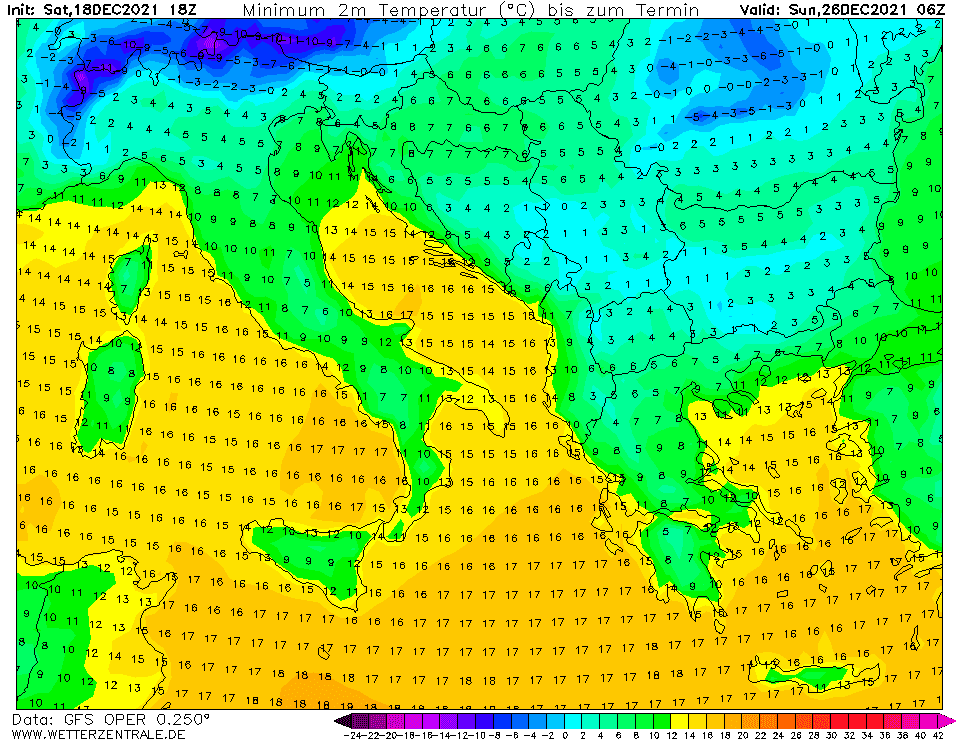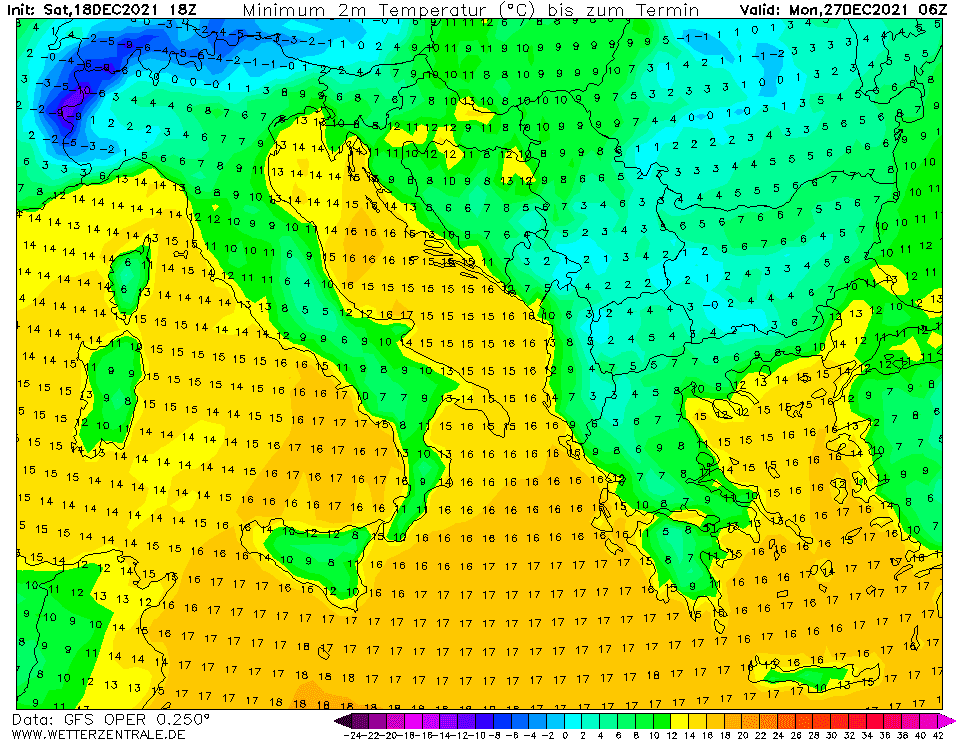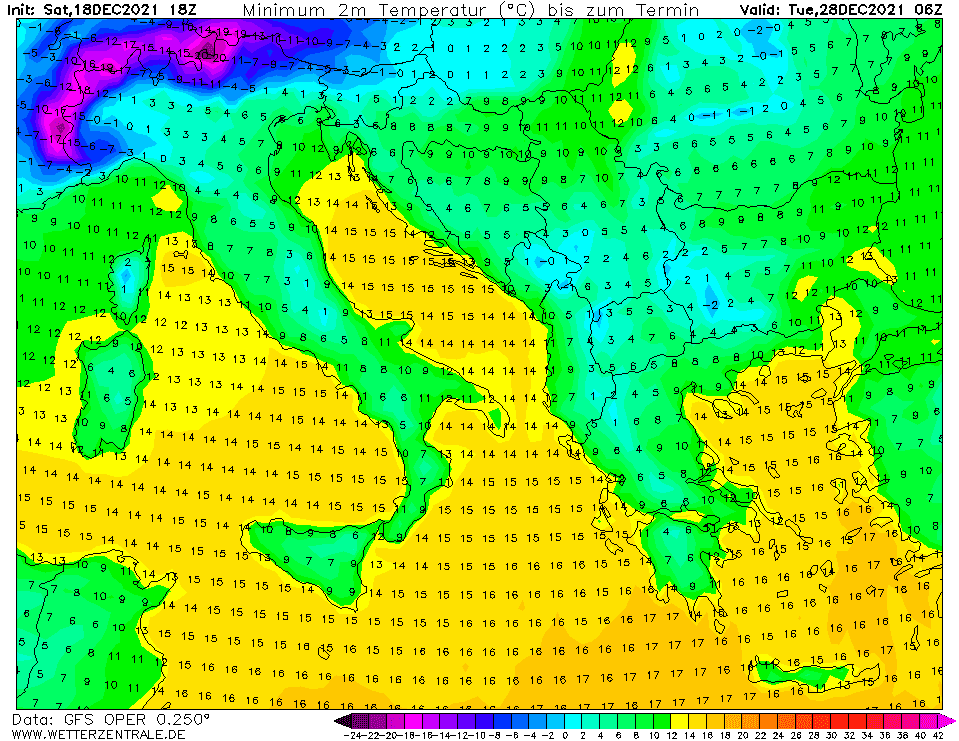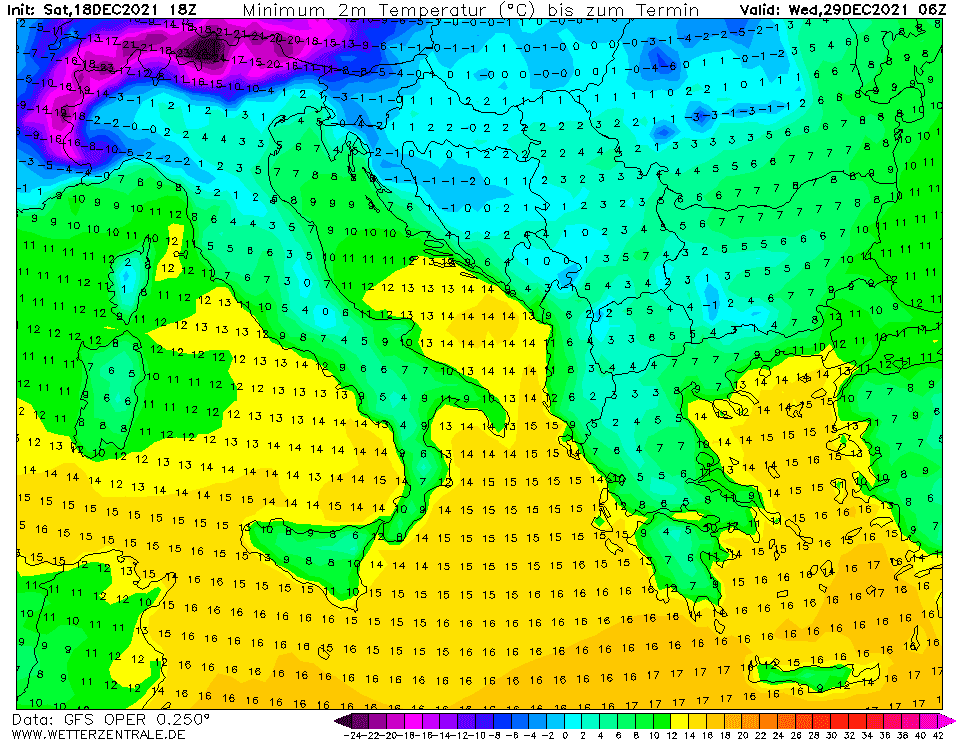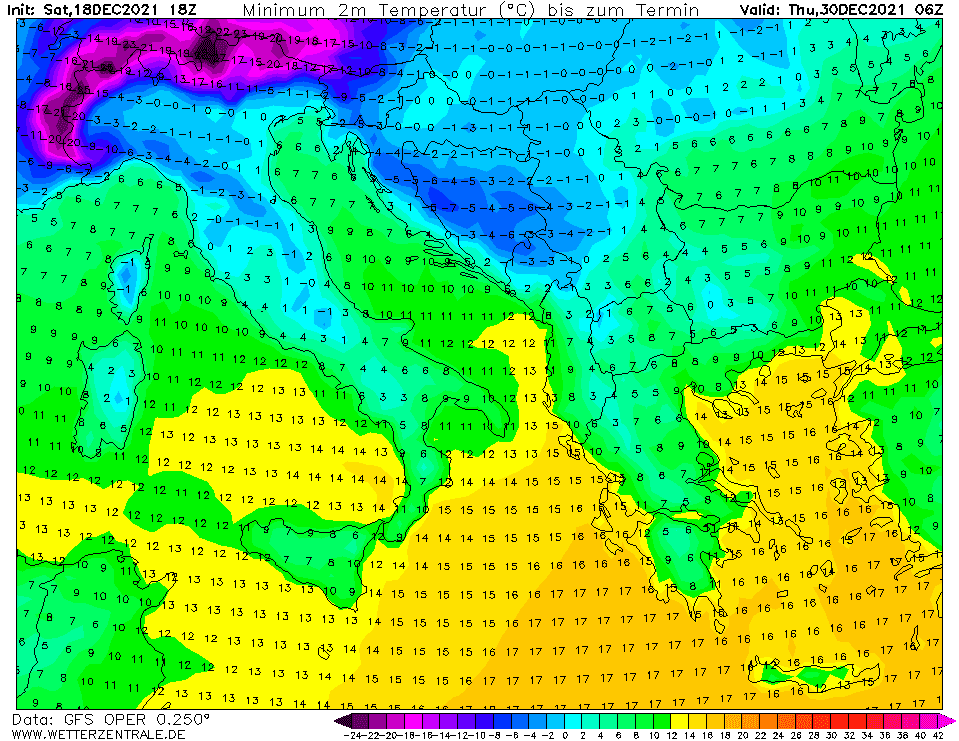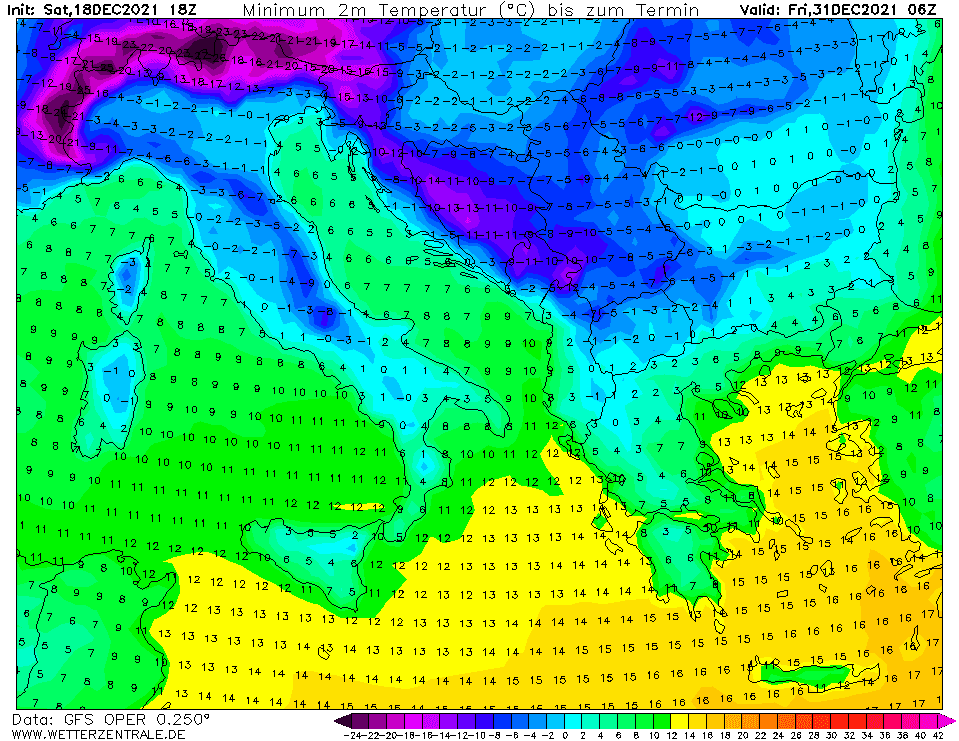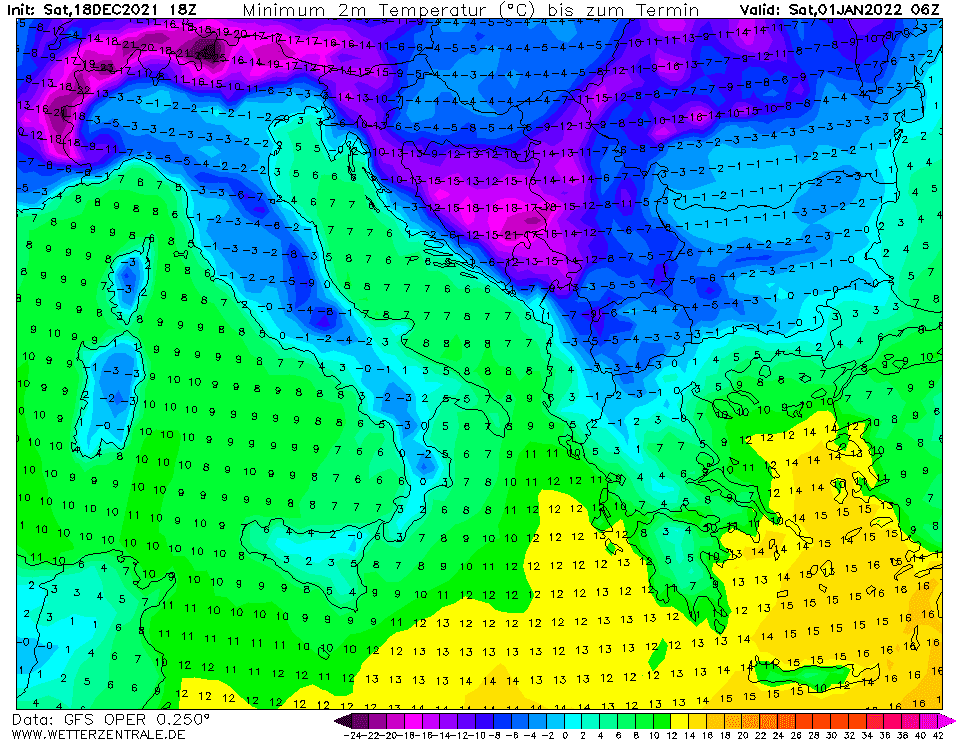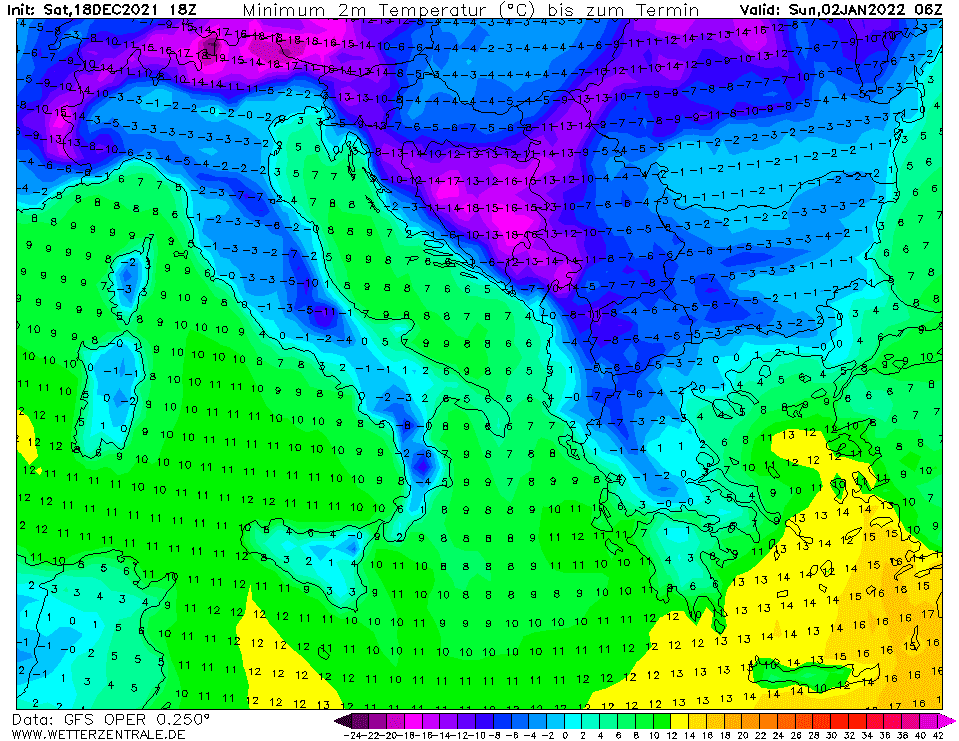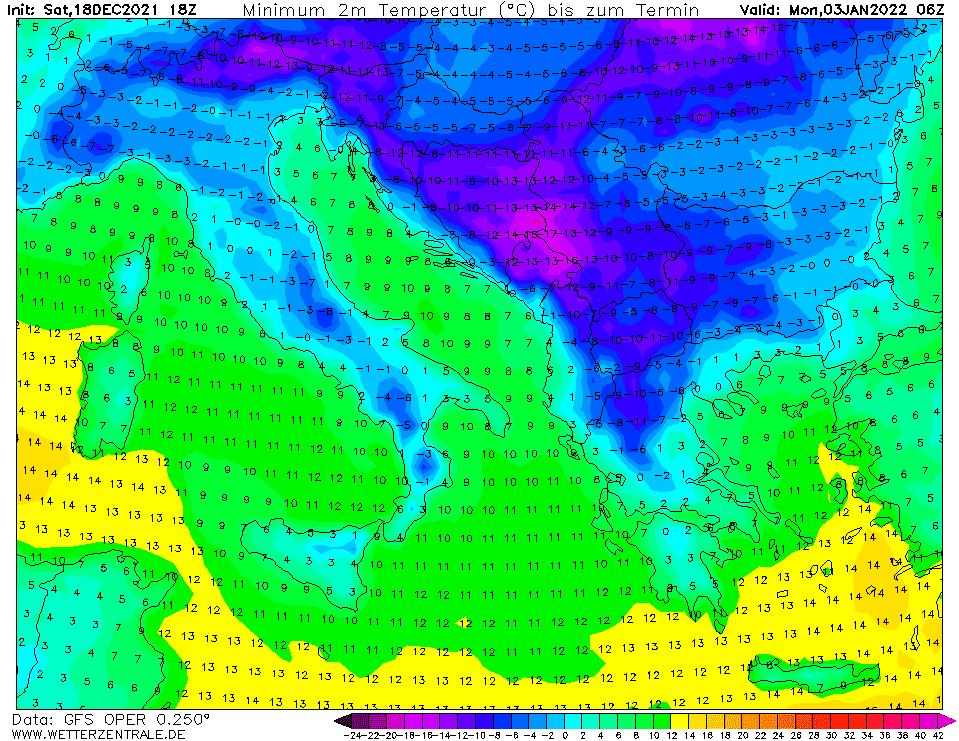 Source: wetterzentrale.de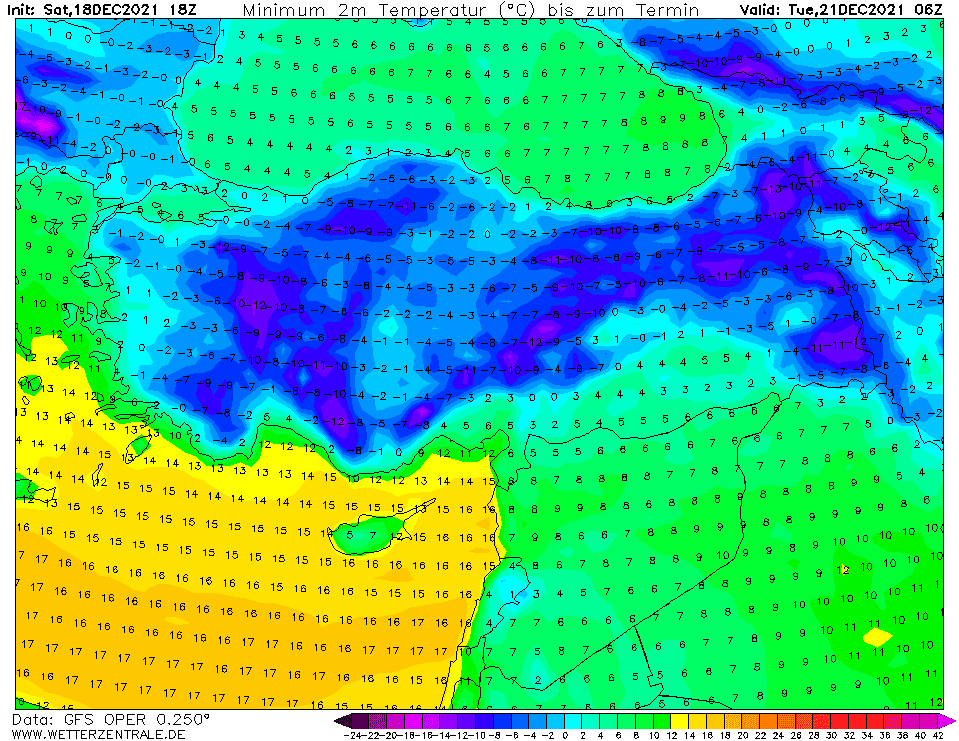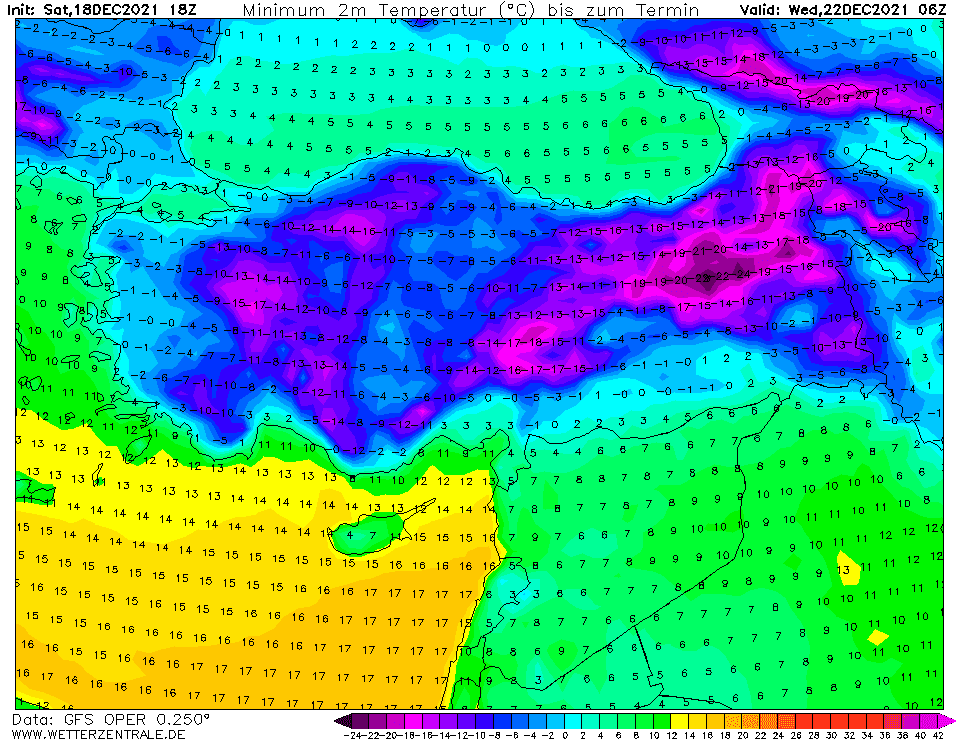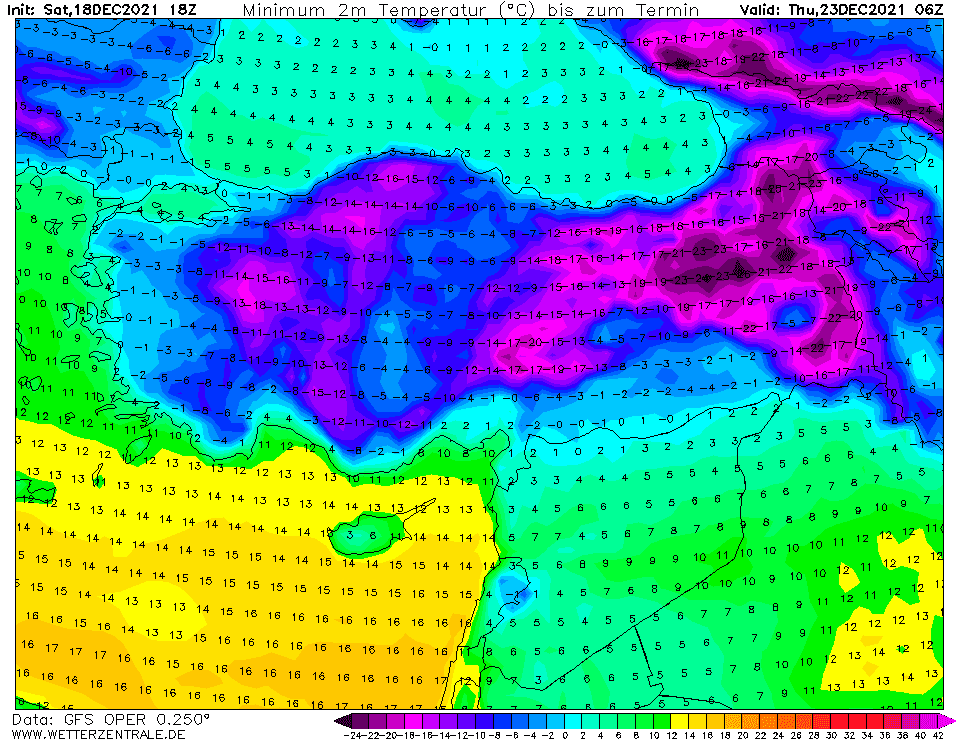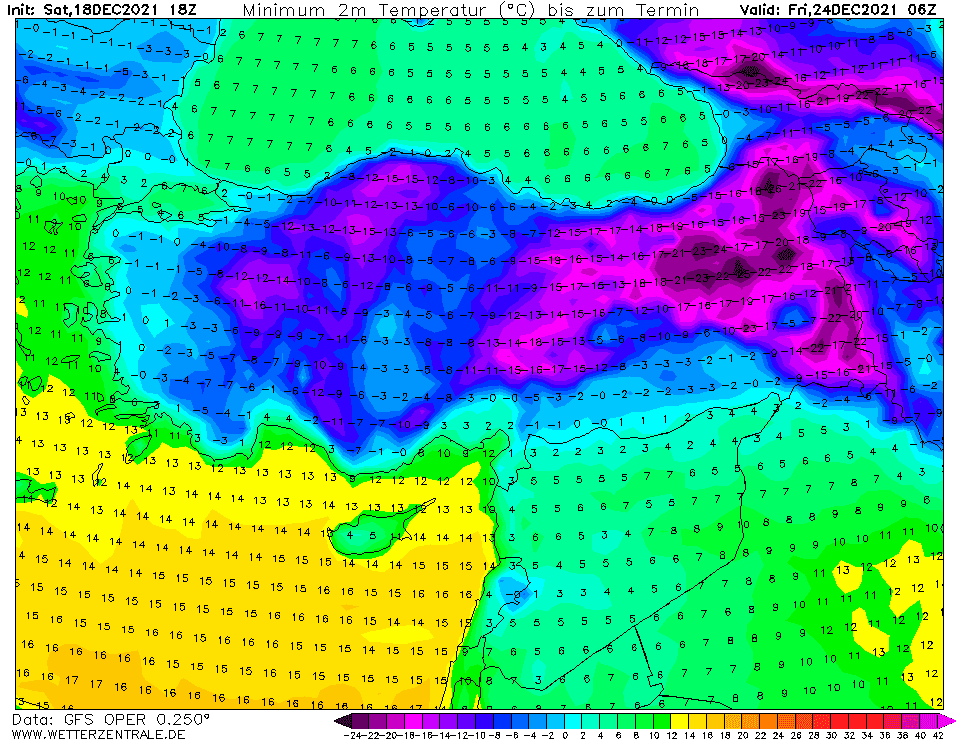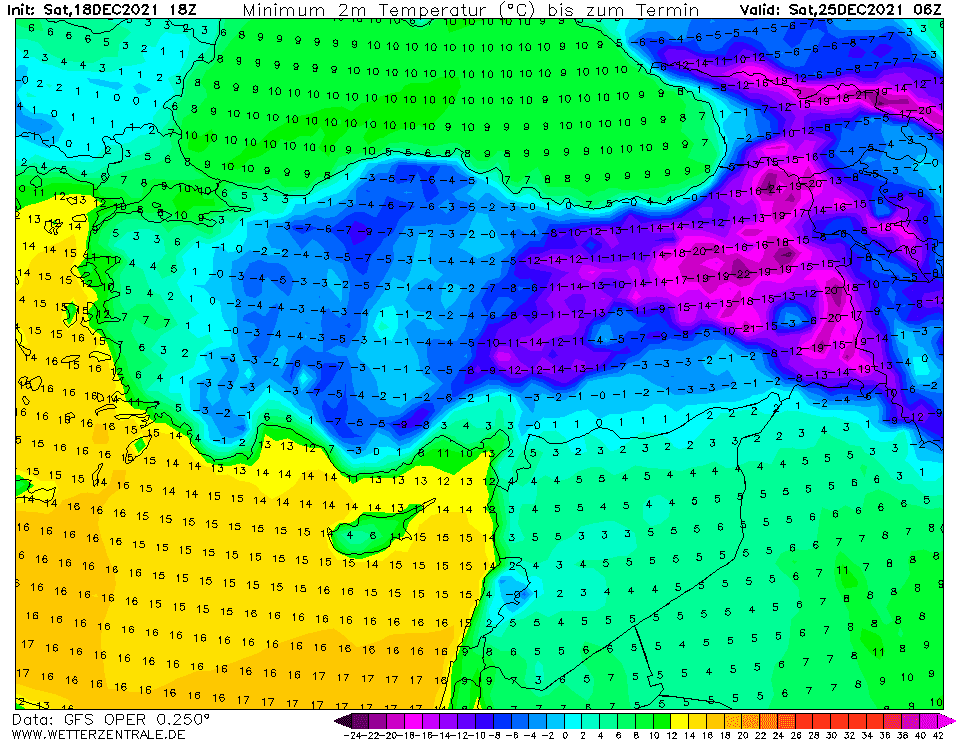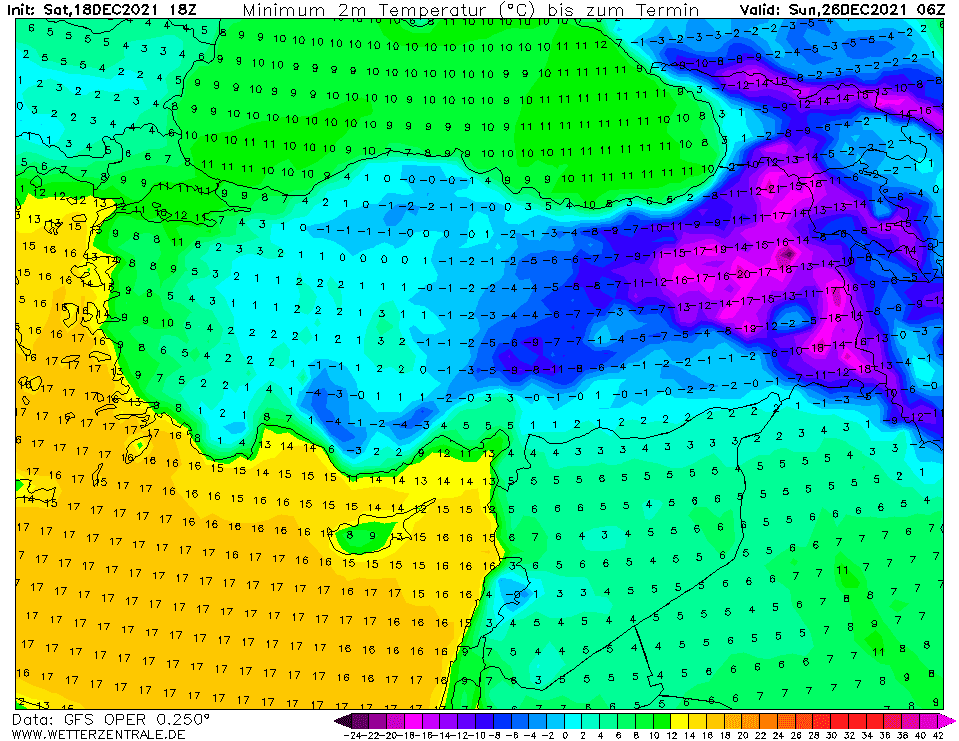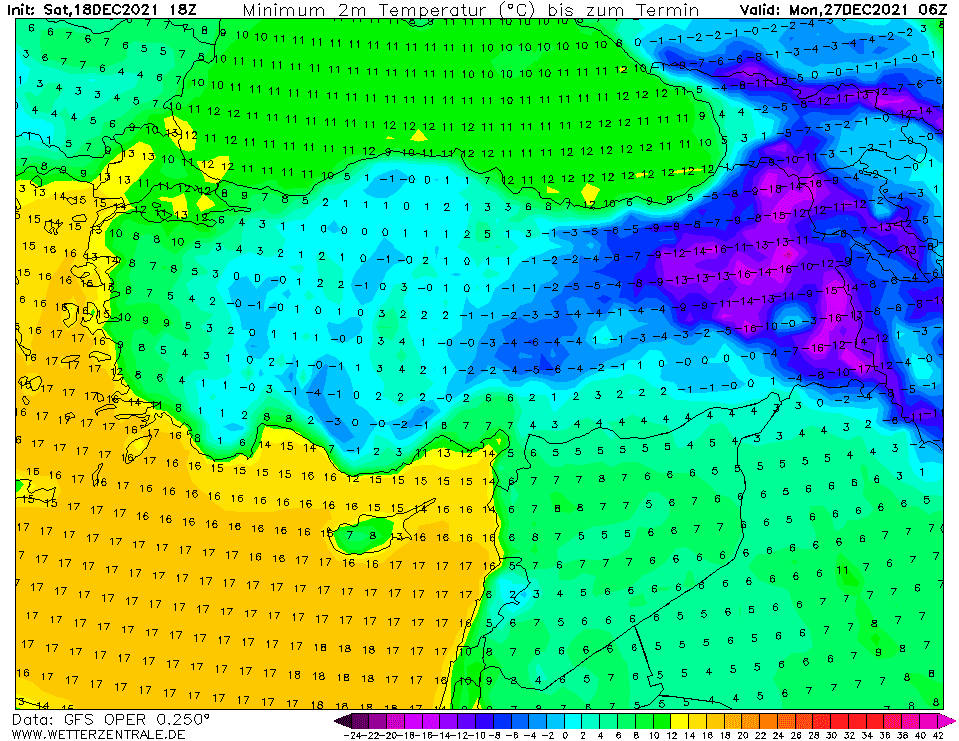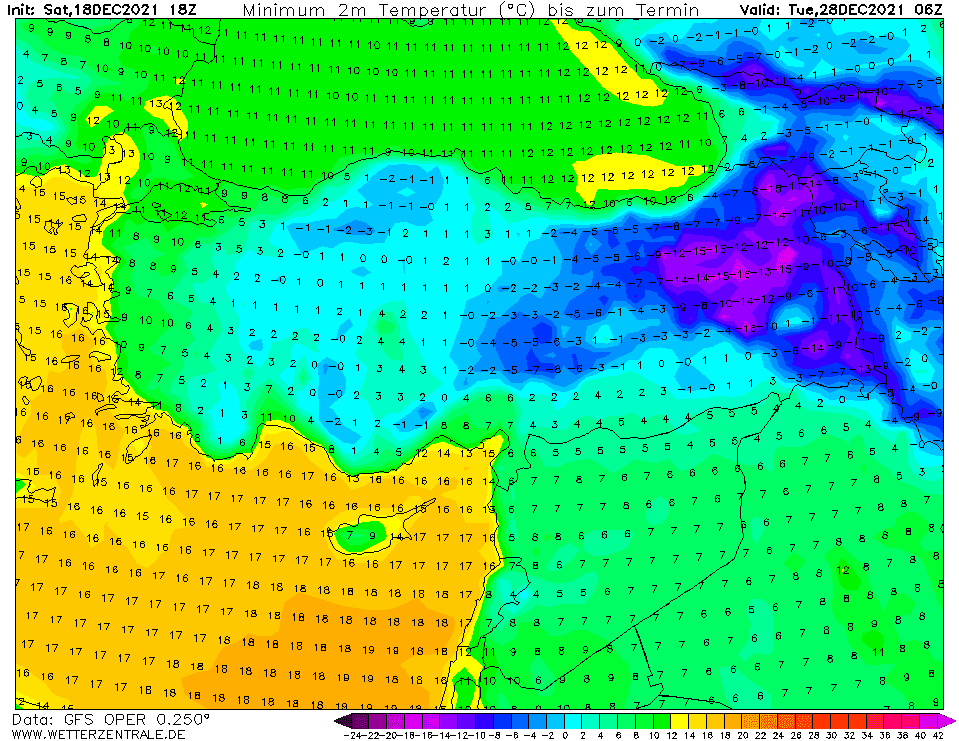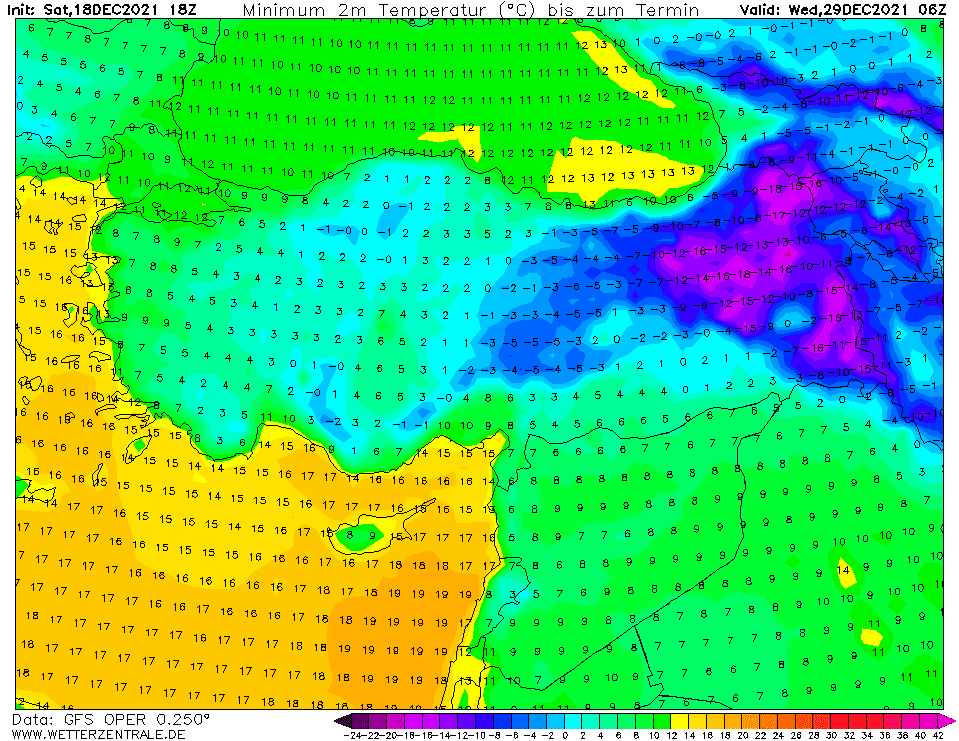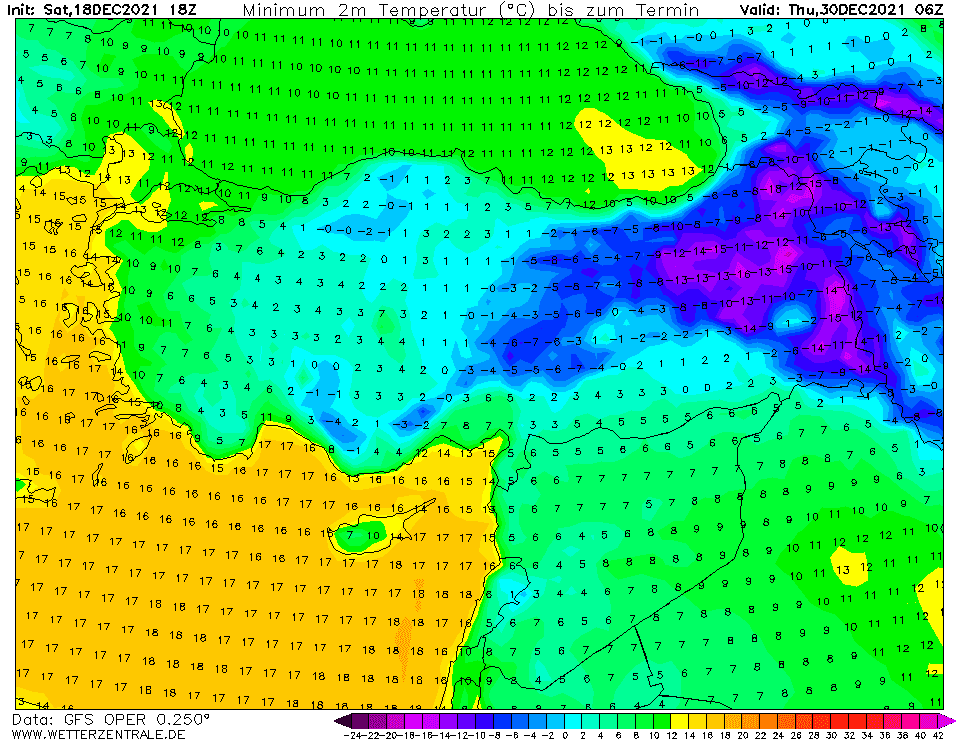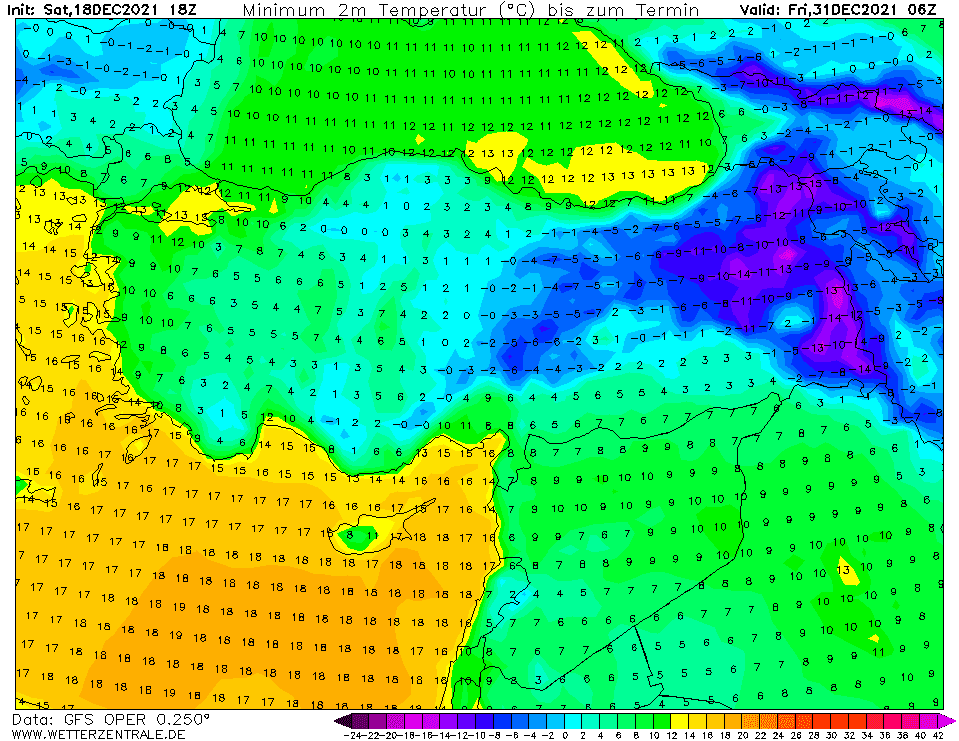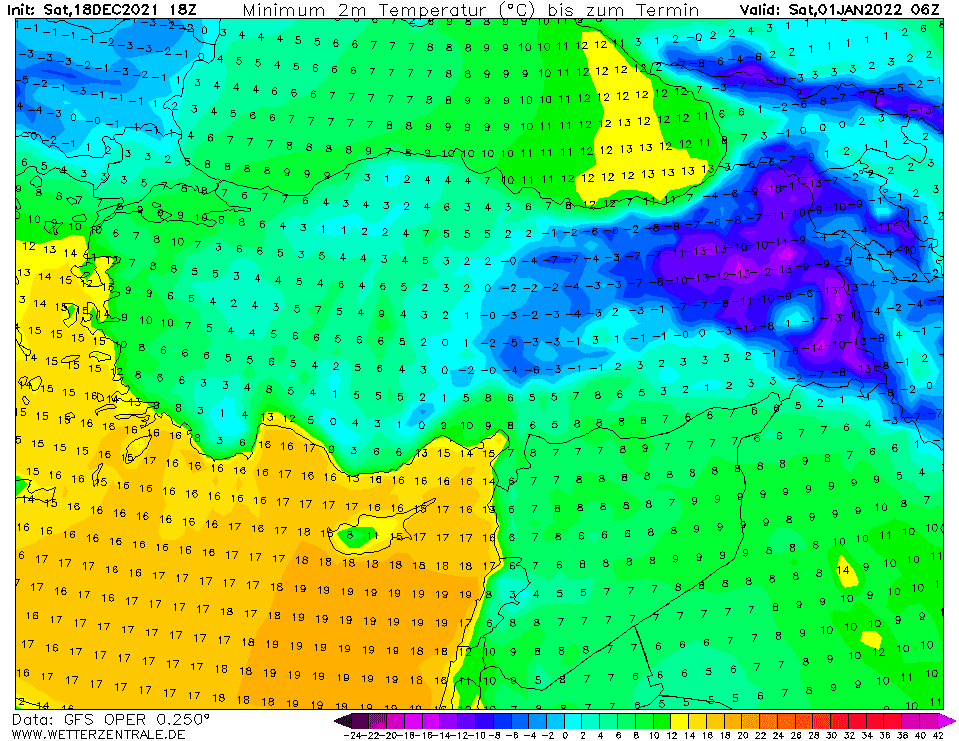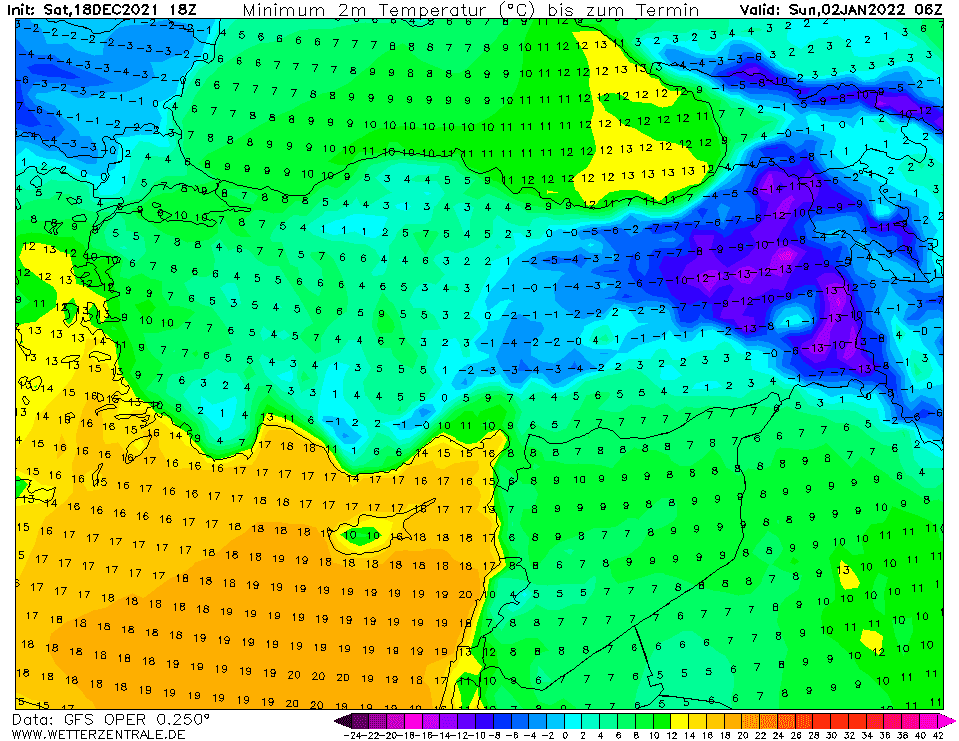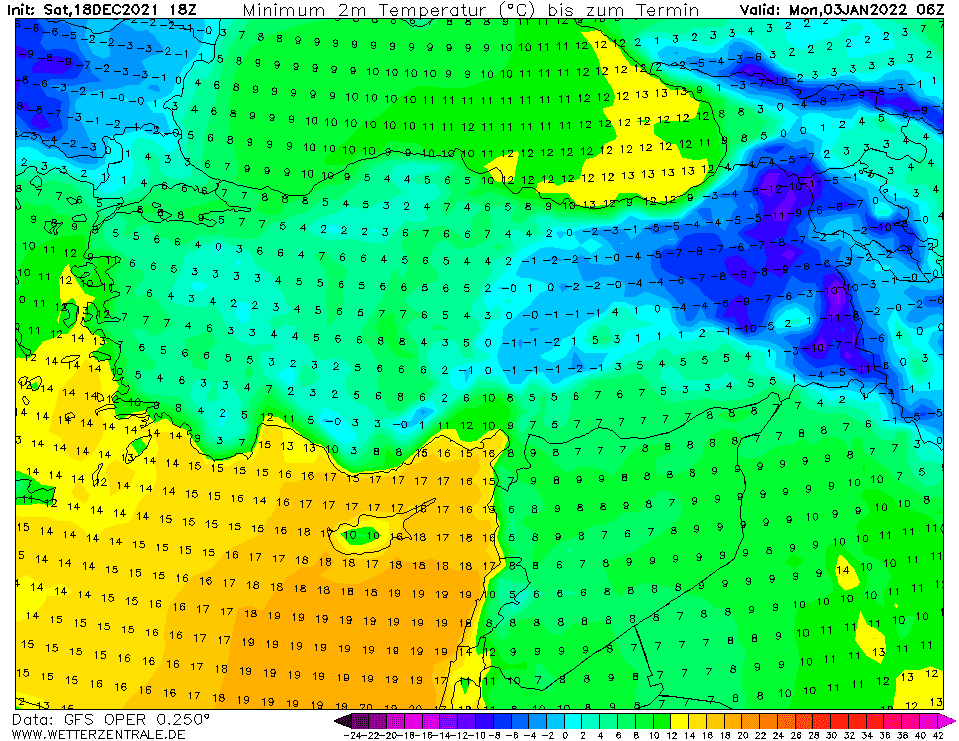 Source: wetterzentrale.de