Strange and suspiciously extreme blizzard on GFS outputs for parts of Europe!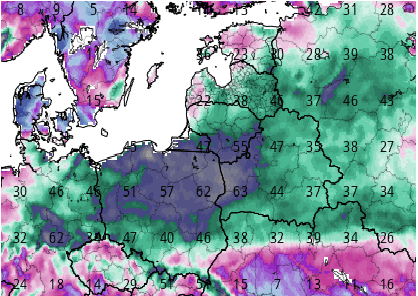 Only before a few days, we noticed anomalous snowfall outputs for parts of south-Eastern, south-Central Europe, and Balkan /https://mkweather.com/snow-calamity-for-many-parts-of-europe-until-31-december-2021-is-forecasted// and only 3 days after, the next extreme outputs appeared.
Although, it´s only the most extreme variants of the upcoming Siberian blast /https://mkweather.com/40-45c-frosts-in-scandinavia-after-christmas/; https://mkweather.com/20c-in-england-and-benelux-around-sylvester-31-12-2021/; https://mkweather.com/chances-for-30c-around-sylvester-2021-31-12-in-central-europe-are-still-alive/; https://mkweather.com/italy-and-balkan-with-siberian-frosts-20-25c-on-new-year-turkey-30c-around-christmas//, 0,5 – 1 meter snow calamities were in the last days within GFS outputs suspiciously often.
On 15. December, it appeared for a big blizzard for Ukraine, Bakan, or Hungary, while outputs from this weekend (Saturday, 18.12.2021) returned anomalous 0,5 – 1 meter snowfall above parts of Poland, Germany, Belarus, Latvia, Lithuania, Estonia, western European Russia or Cezchia and northern Slovakia.
Mainly Poland was on GFS maps quite catastrophic.
Although in the last 5 days it should be only around 20-25% runs with extreme blizzard conditions above parts of Europe, it´s still a relatively high chance, that some regions will be during the expected Siberian blast really experience extreme snow calamity, with 0,5 – 1 meter of snow.
Extreme blizzards are usually characteristic for southern parts of Siberian air masses, or stationary fronts and pressure lows.
While almost all Europe will receive during the period 20. December 2021 – 10. January 2022 snow cover or least snowflakes, regionally should really appear blizzard conditions with 10-30, rarely around 50 cm of snow.
If brutal 0,5 – 1 meter of snow for parts of Europe will be confirmed (still is chance that yes), we will be able to confirm only in a few days.
Most of this extreme snowfall was forecasted to fall between Christmas and New Year 2021-2022 and after severe snowfall, extreme frosts should appear until the first days of the year 2022.
In the case of the next extreme blizzard outputs, we will inform you in the next days on our homepage.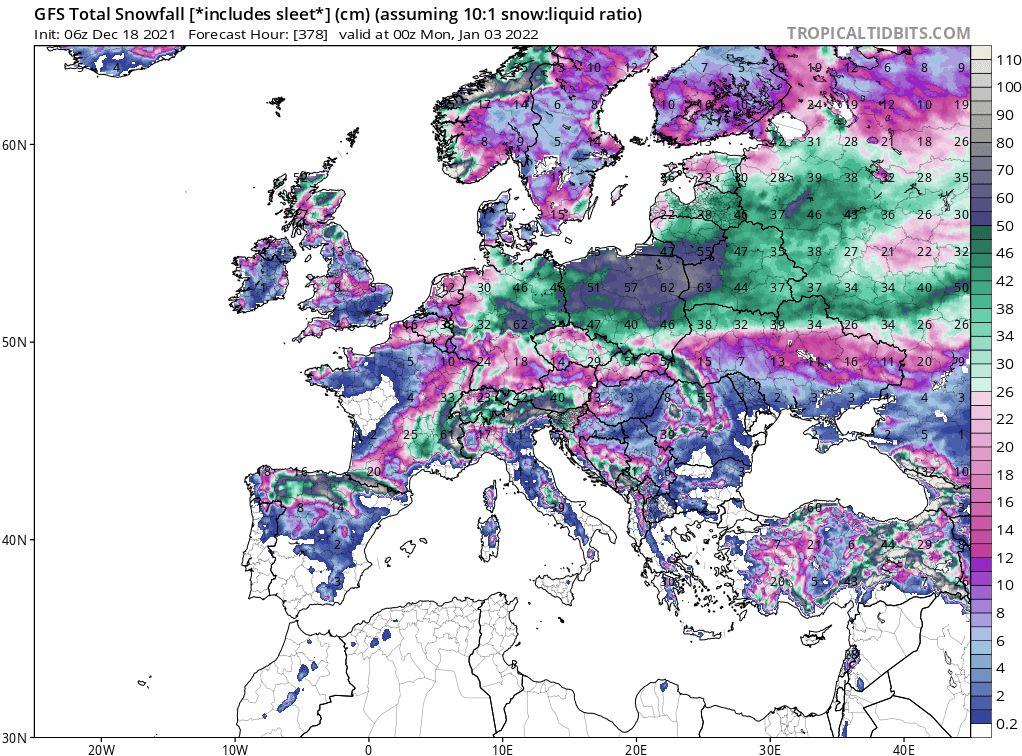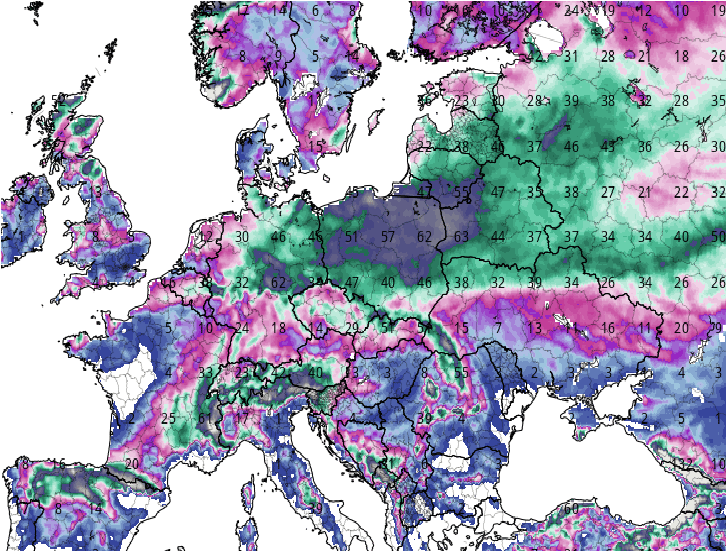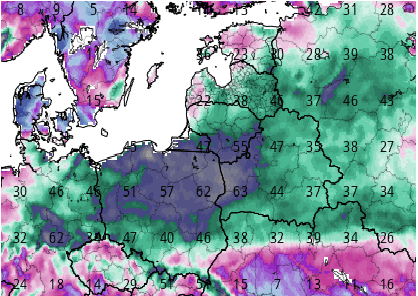 Source: tropicaltidbits.com