Extreme summer heatwave finally has shifted above Eastern Europe, the Baltic region, and Finland.
In many parts of the region, mainly in eastern Ukraine, should heatwave persist until the 3rd July 2021 decade! The last forecast was therefore extended to a longer period with heatwaves such as only 10 days /https://mkweather.com/eastern-europe-hits-a-10-day-heatwave-temperatures-reach-32-38c//.
Meanwhile, in Scandinavia, the summer idyll will end on 15. July 2021, when summer and tropical days will shift eastward and colder period, minimally until 20. July is forecasted.
The current heatwave least has brought maximum temperatures up to +33,5°C in Korela, Estonia, +31,9°C in Clayhole Observatory, southern Finland, +32,7°C in Lithuania (Birzai), +31,5°C in Latvia (Zilani), hot was in Belarus (Zlobin, +32,7°C) and western Ukraine (Uzhorod +33,7°C), too.
Temperatures up to +38°C, maybe +40°C should appear in Ukraine until the end of July 2021, while Belarus and the Baltic states should attack +35°C early next week.
In Finland, temperatures up to +34°C are at the weekend, 10.-11. July 2021, possible, similarly such as in last days behind the Polar Circle /https://mkweather.com/the-next-10-days-of-heatwaves-for-scandinavia-and-baltic-countries-343c-in-lapland-behind-70n-already-measured/; https://mkweather.com/norway-340c-behind-the-arctic-circle-16c-below-all-time-national-record-sweden-328c-finland-320c-2021//.
In Finland, weather warnings before wildfires are valid, while mainly Baltic countries and later Belarus and western and central Ukraine should hit severe storms (parts of Scandinavia with storms, too). On Friday, storms will be the strongest in Central Europe and northern Balkan, yet /https://mkweather.com/the-3rd-level-of-warnings-in-europe-after-40c-heatwaves-are-coming-severe-storms//.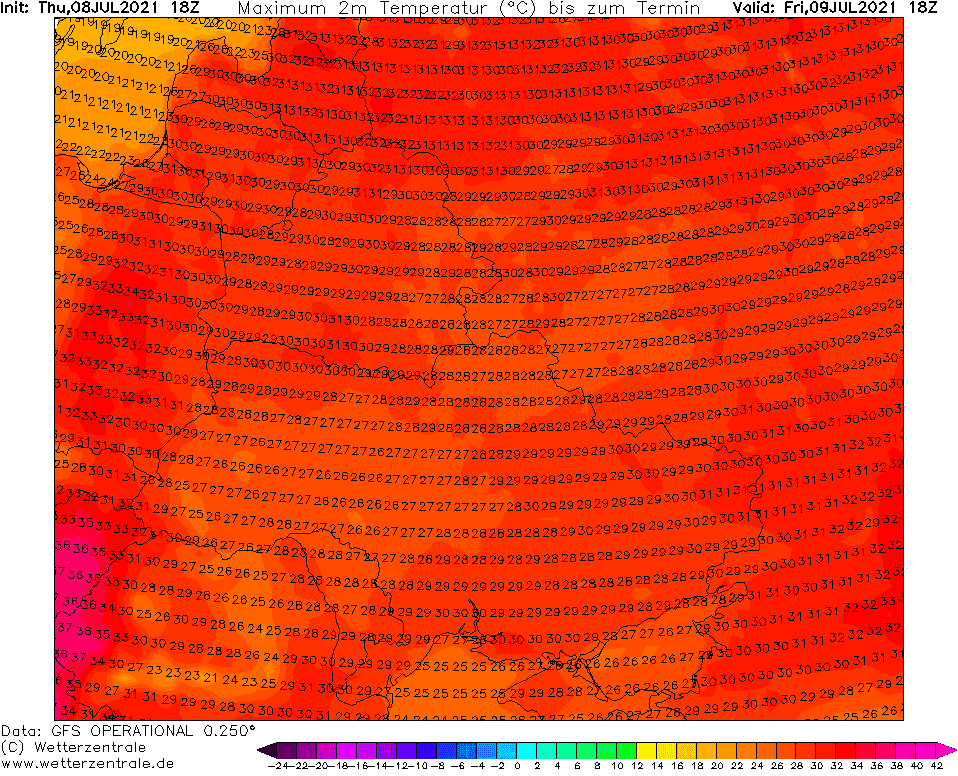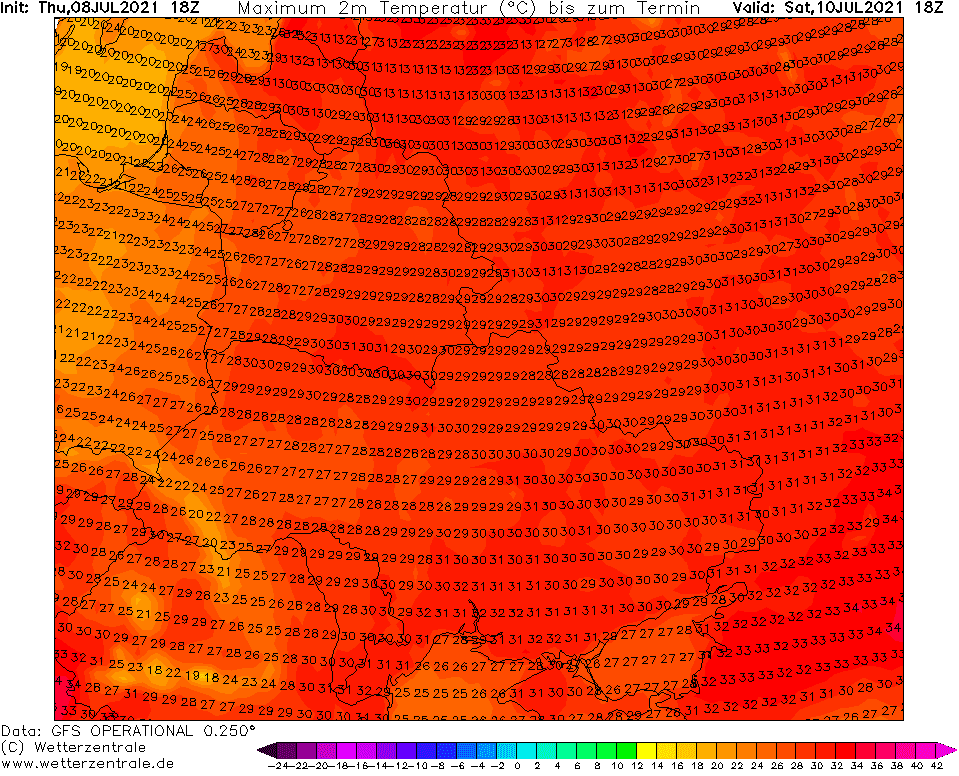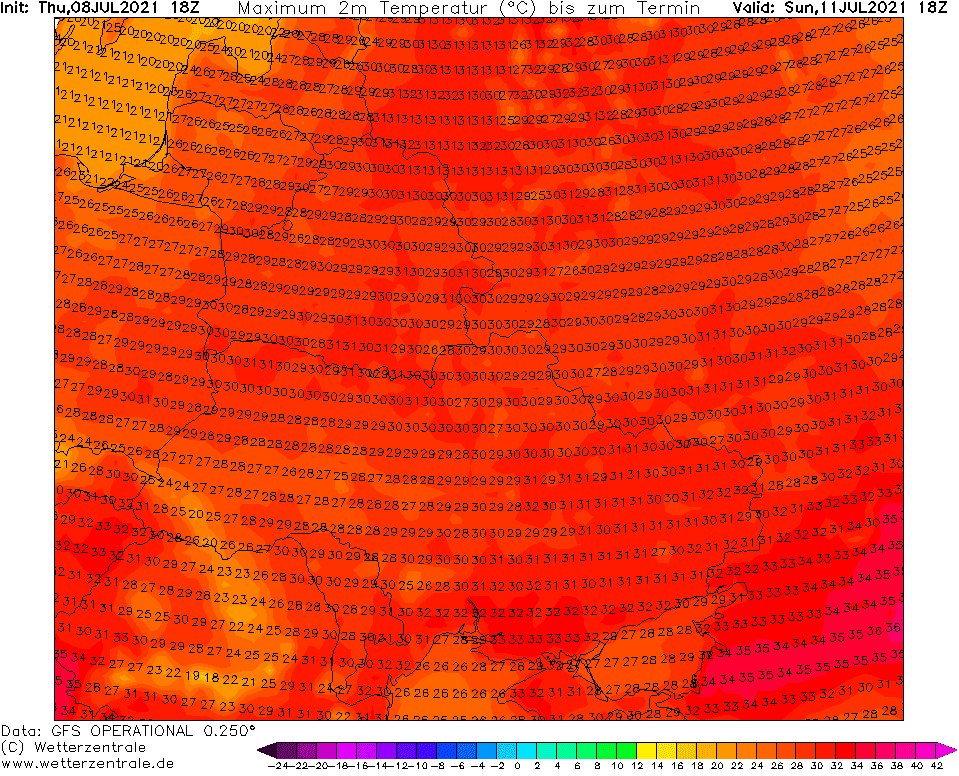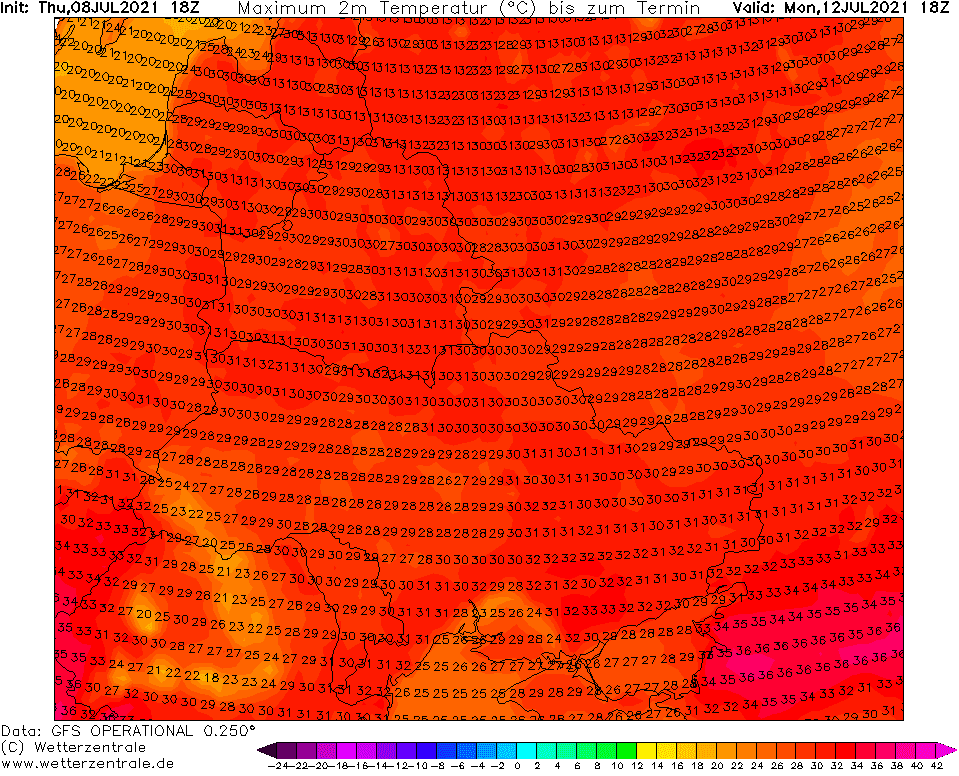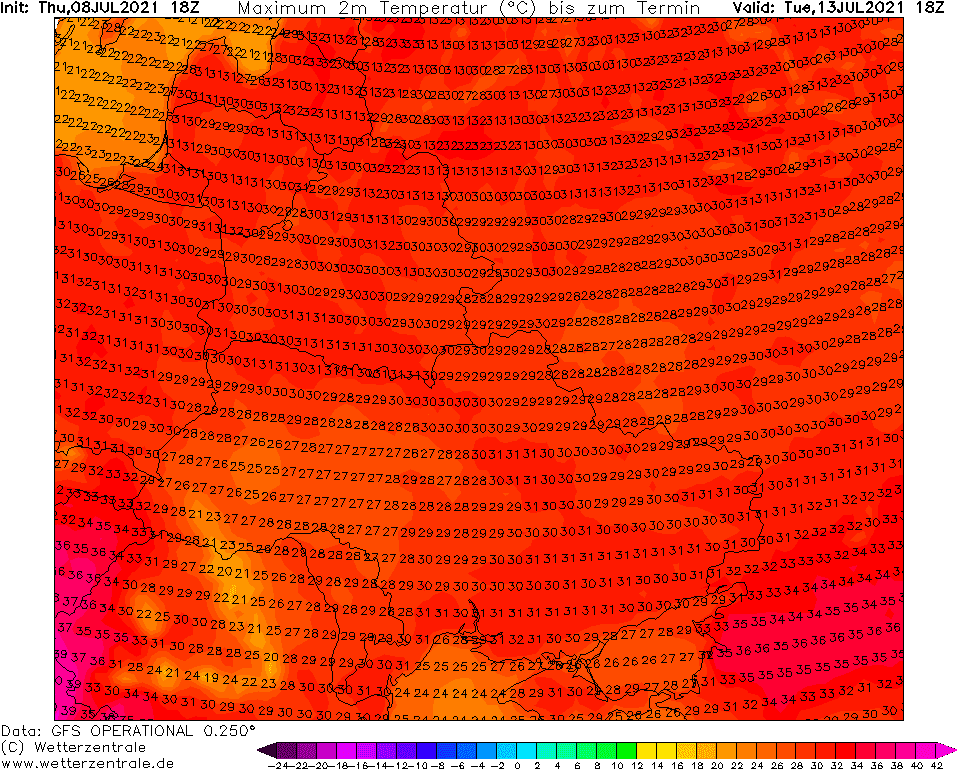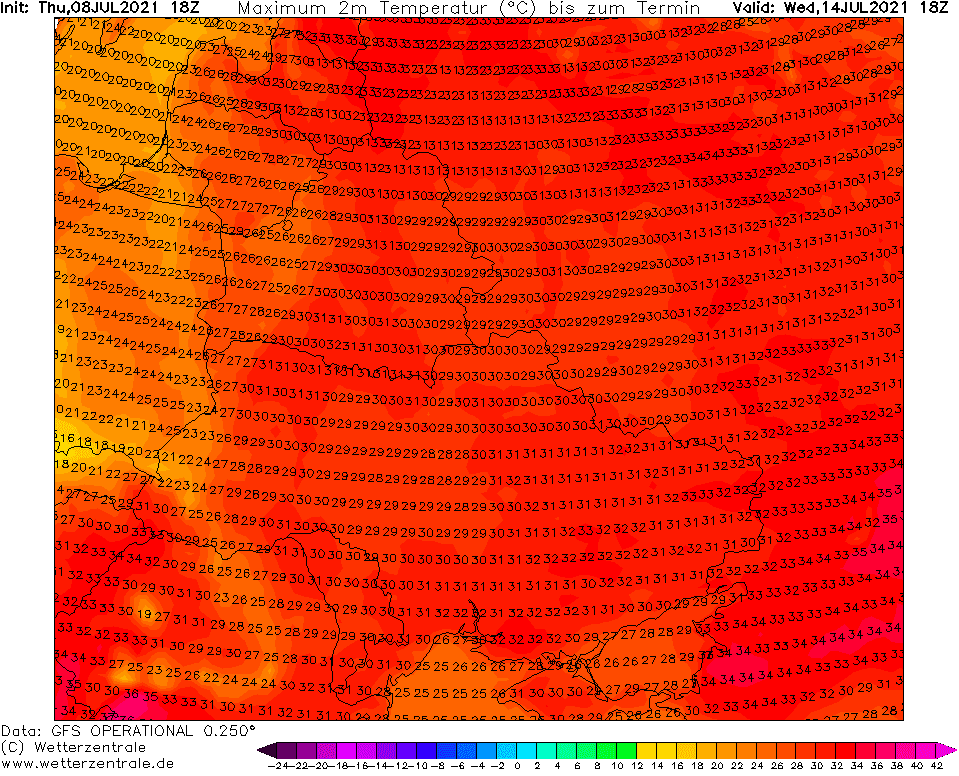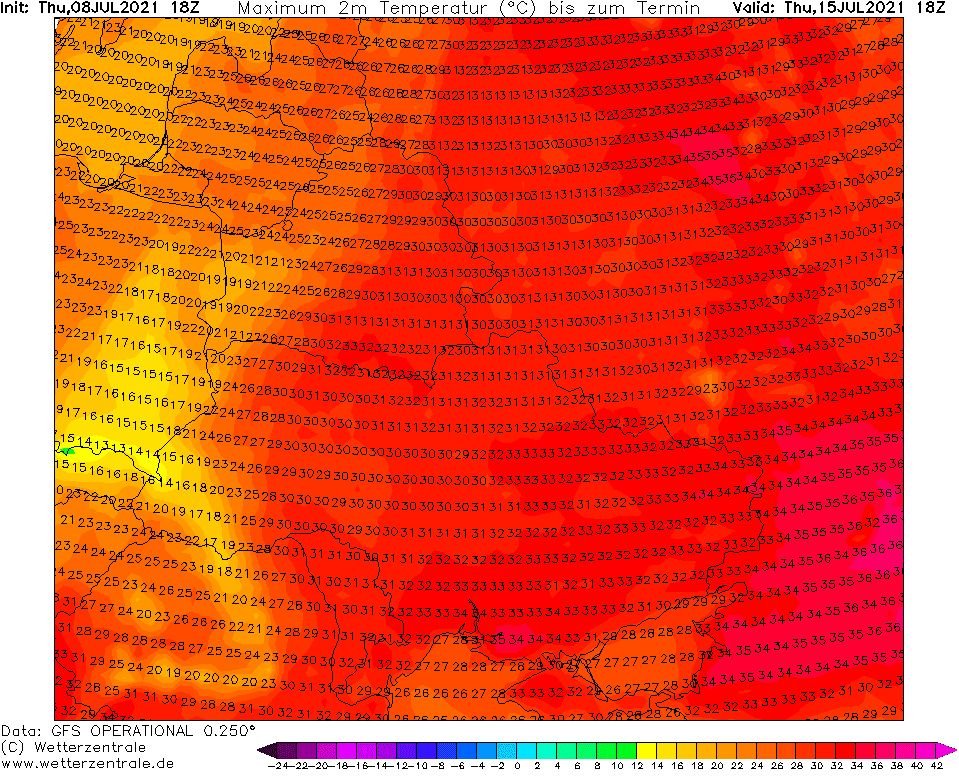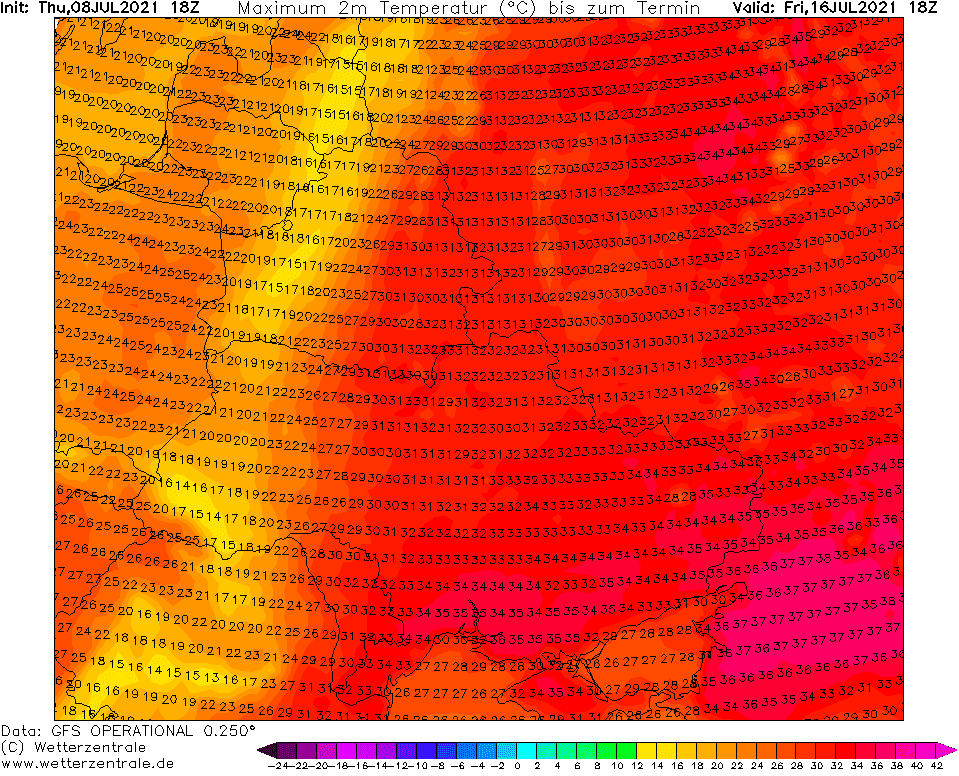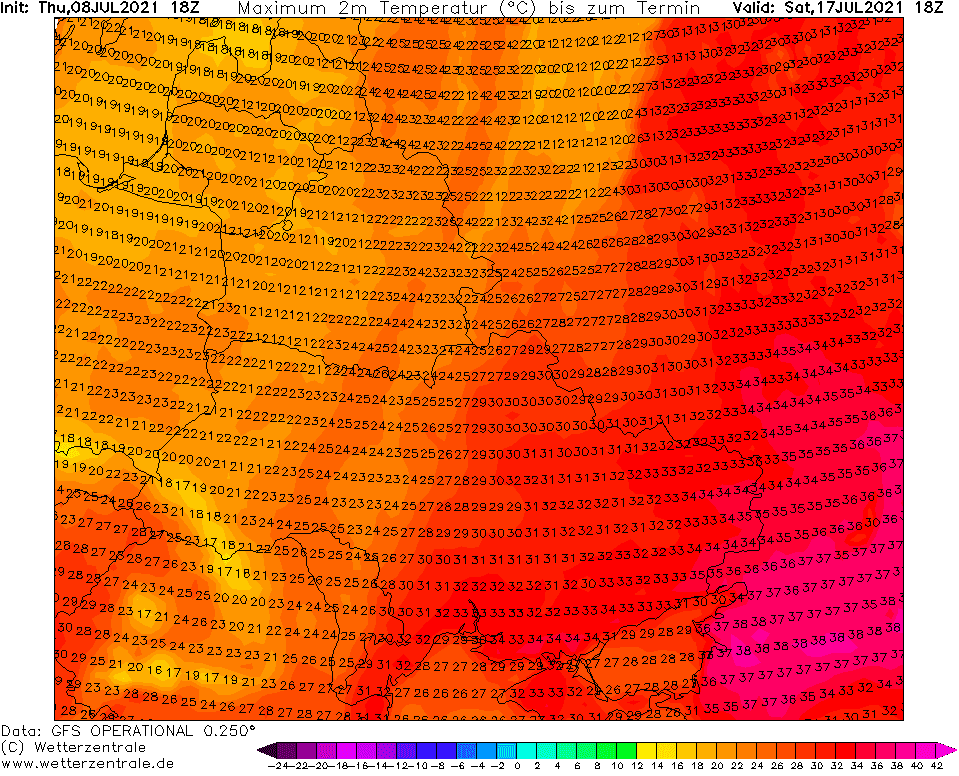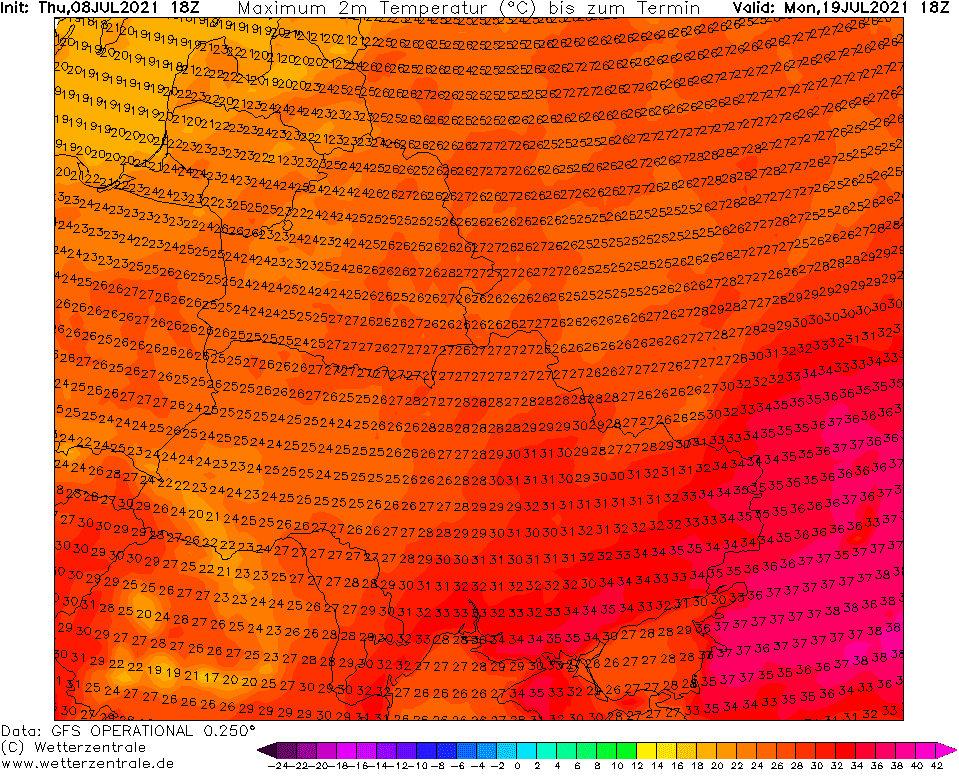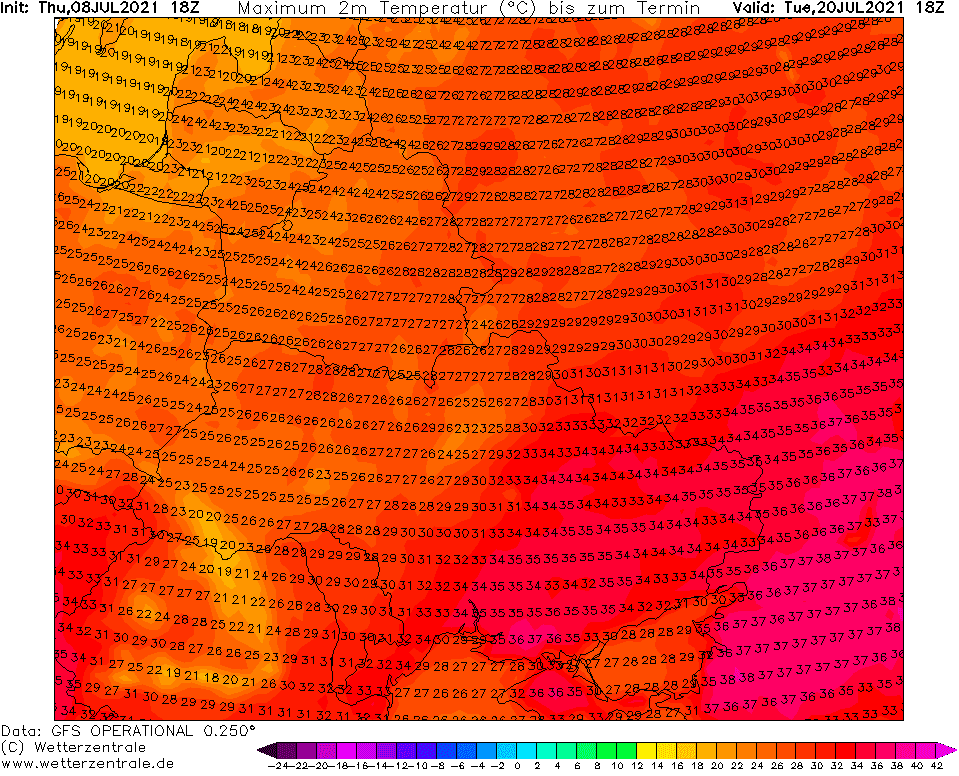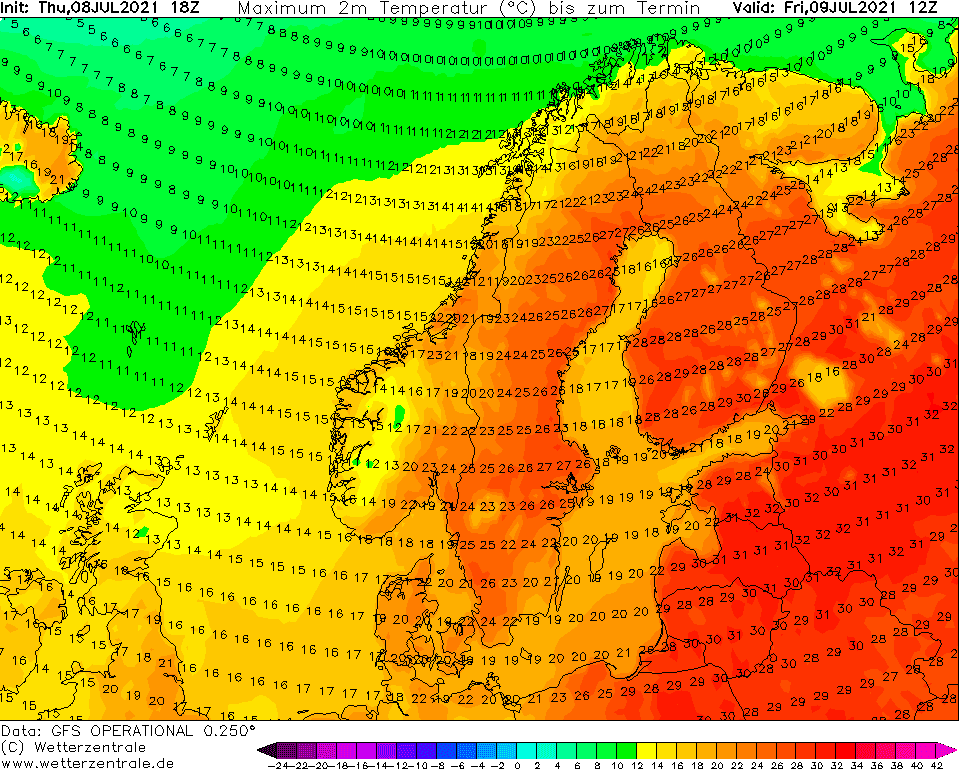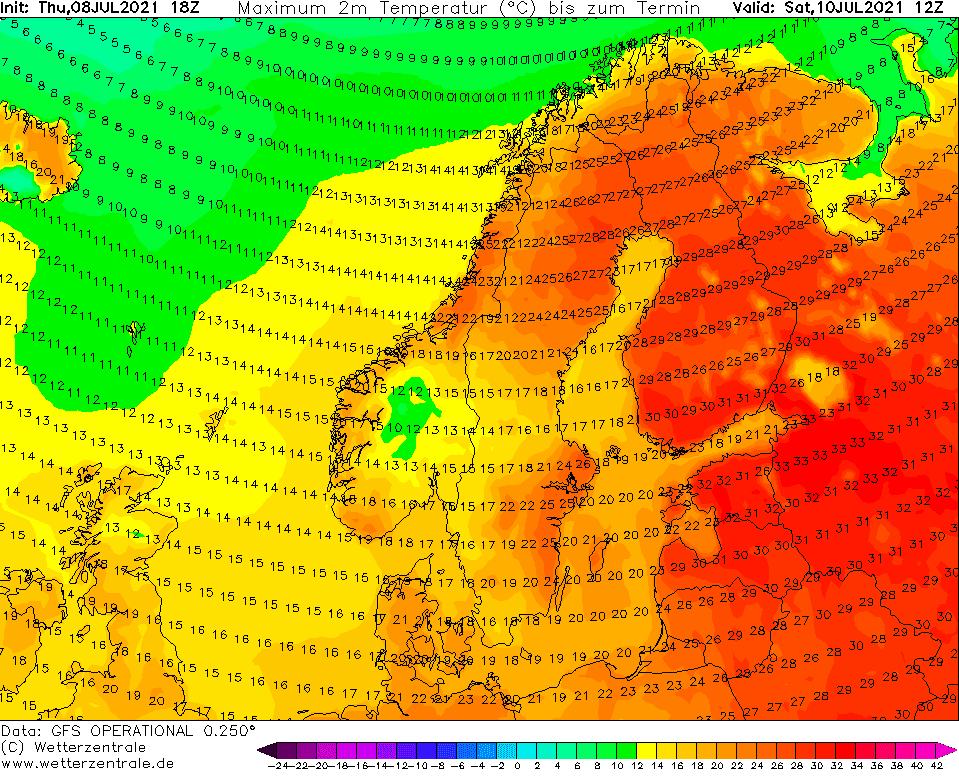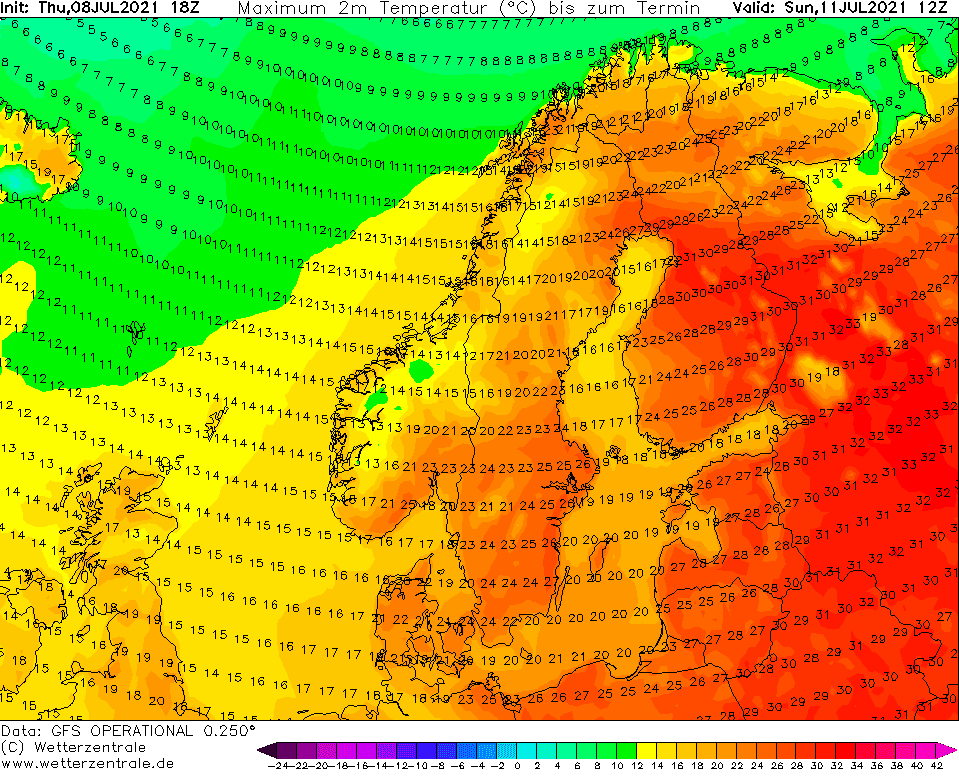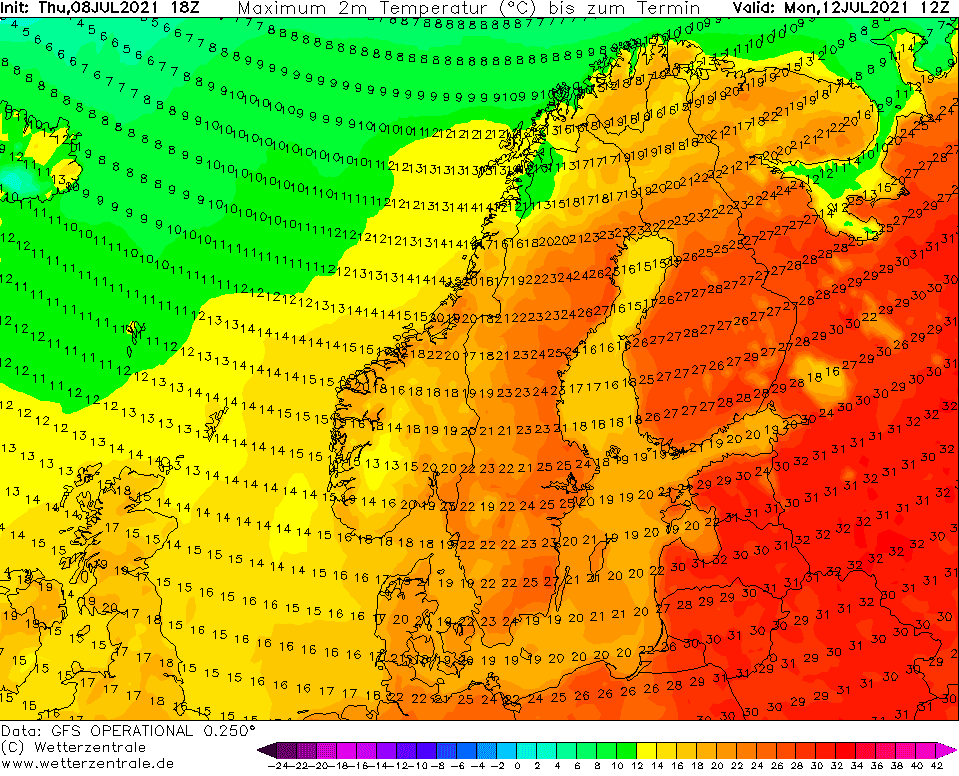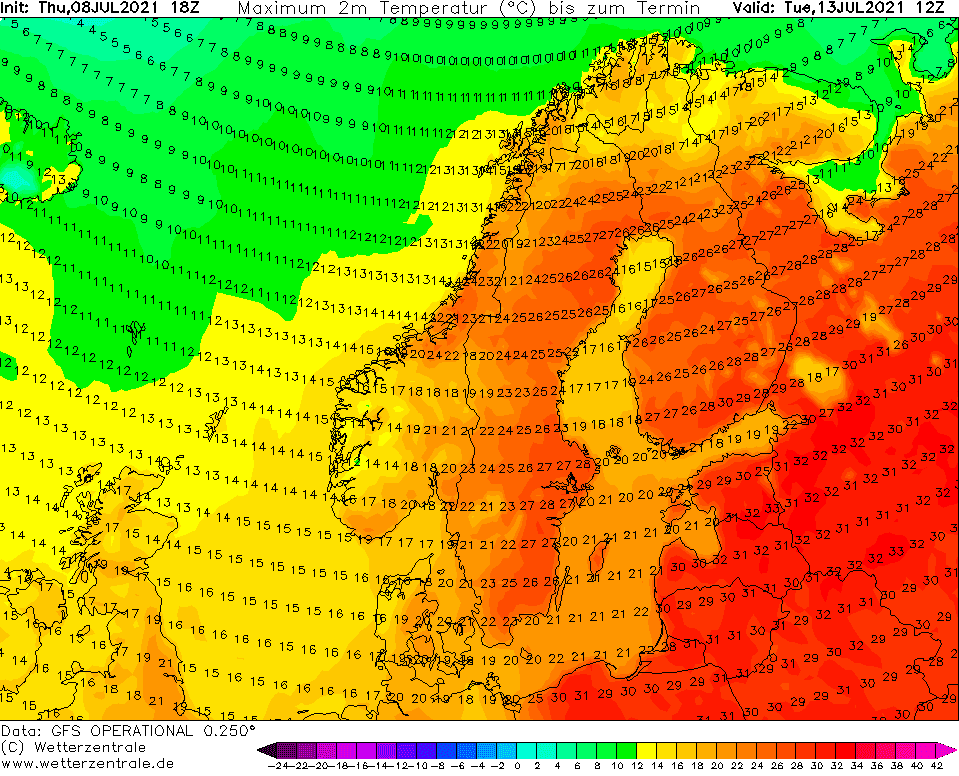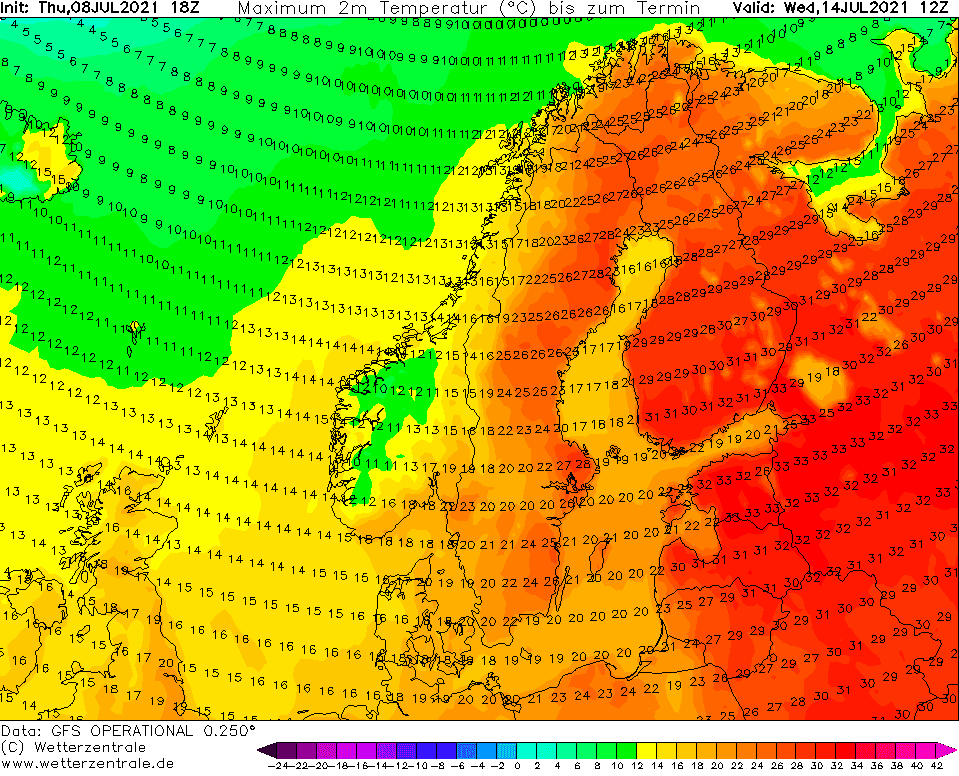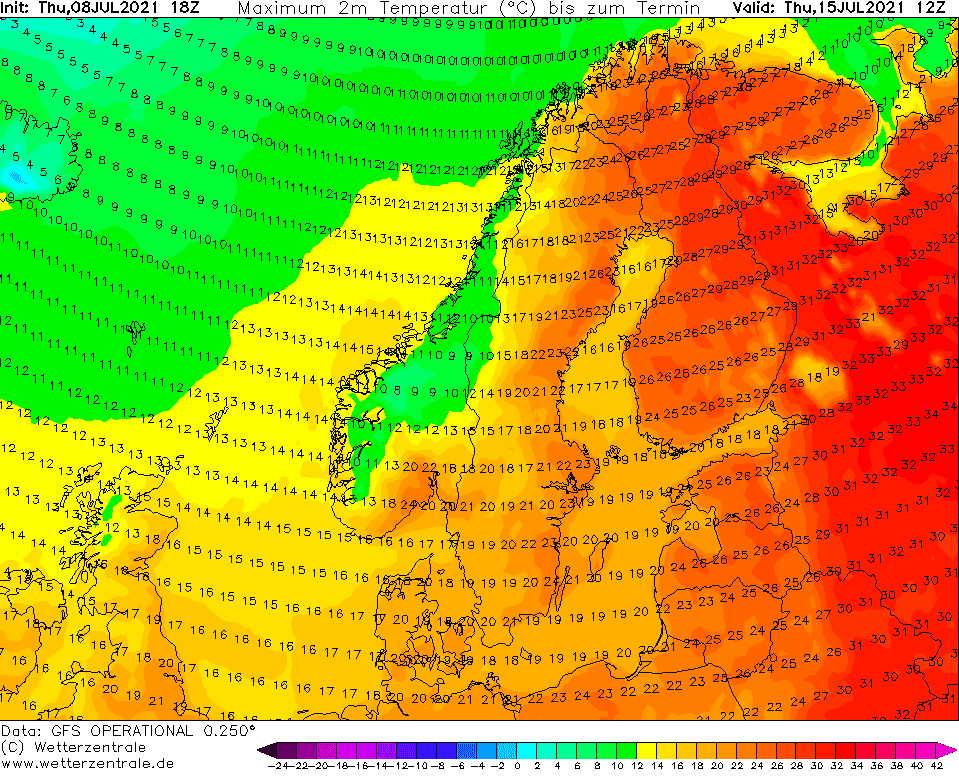 Source: wetterzentrale.de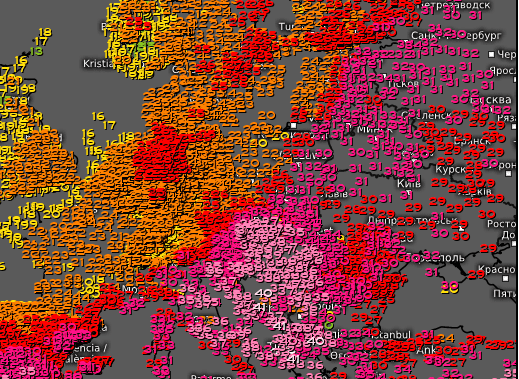 Source: meteologix.com